Gratitude To Sai Baba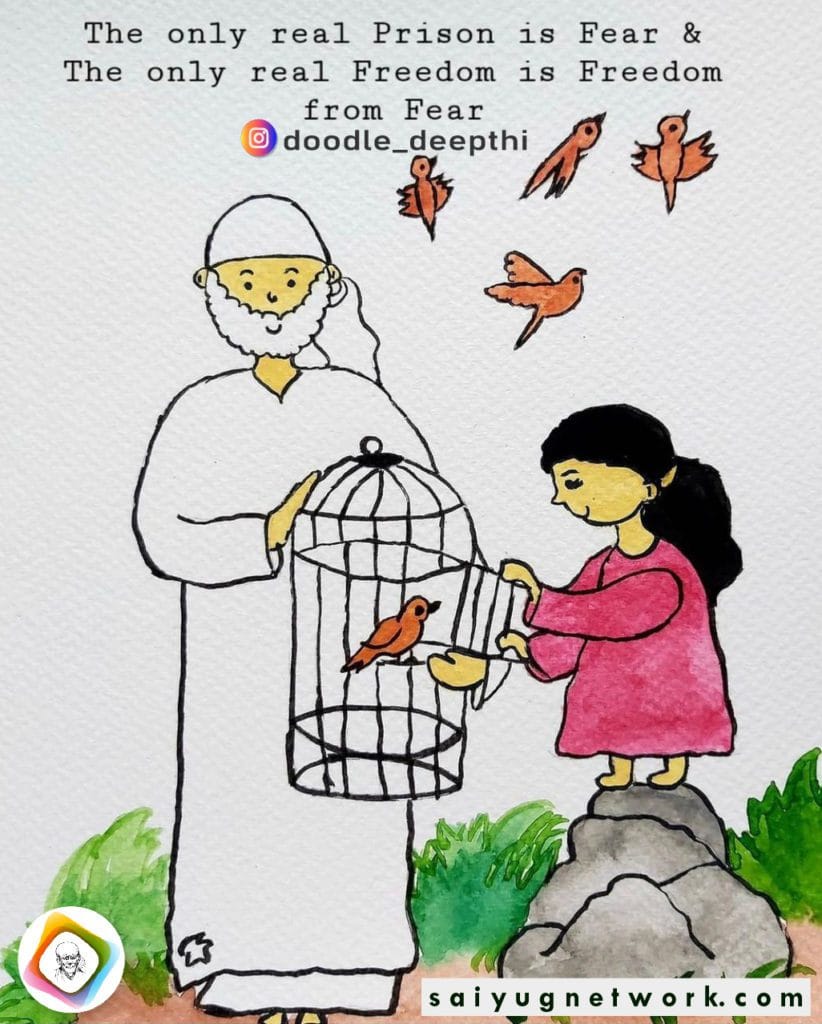 Anonymous Shirdi Sai Devotee from Canada says: I'm a devotee from Canada. I have been a follower of Baba for nearly seven years now.
I've come out of some of my darkest times through praying. Everything I have told is because of Baba and His guidance. Recently I completed my law degree and closed my home. I will be forever indebted to Baba for everything I have.

I have come to a point in life where a companionship is what will elevate me to the next phase of life. Recently I have been at the lowest point mentally. I have someone who has stolen my heart and sleep but he doesn't think this will work and we no longer speak. I strongly believe we were and are perfect for each other. Due to Covid we haven't met in person yet. I pray that Baba will create the opportunity for us to meet in person and develop our relationship going forward.
I bow to Baba. I will stick through all the thick and thin in this relationship. I pray to Baba that V changes his mind and considers this entity that we have both created. Today is the second Thursday of my 9 Thursdays. I hope Baba will give me a positive answer between now and the 9th Thursday.

Thank You for teaching me patience and to lead the world with kindness and compassion. I'm also grateful as my brain tumour was just a classified structure. Thank You for looking over me Baba. You are my everything.
Sai Baba Blessings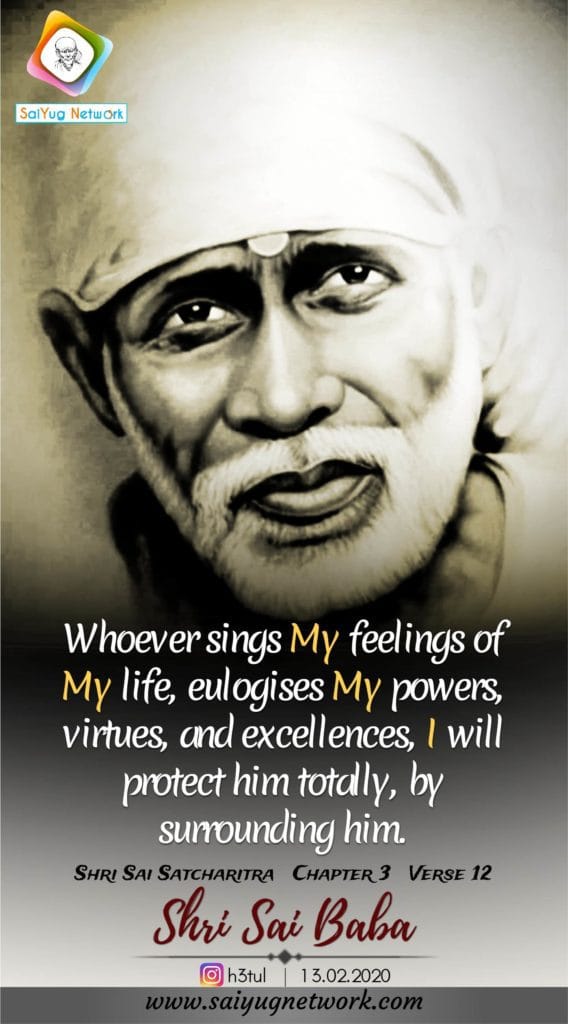 Anonymous Shirdi Sai Devotee from India says: Thanks for providing this opportunity. Om Sairam, sorry for the delay in posting this Baba. I would like to thank the Admin who is doing this wonderful job, running and maintaining this website.
On 02/09/2021 my 4 year old son was down with fever and stomach pain. Immediately we took him to a doctor near our house. He prescribed some medicine. The same we gave to my son. Now a days getting a fever is a very big thing (had lots of metal tension because of Covid pandemic). I prayed to my Lord Baba to reduce my son's fever and applied Udi. After two days his fever subsided but he was not taking food properly. Sorry for the late post Baba. Again he is down with fever on 08/09/2021.
Baba, keep my mom and my sons healthy and safe. Bless them with good health and a happy life. Baba, I cannot thank You enough for all that You have done for me. Please bless all of us with Your leelas and take care of Your kids. Om Sairam, Om Sairam, Om Sairam, Om Sairam, Om Sairam, Om Sairam, Om Sairam, Om Sairam, Om Sairam.
Sai Baba Is The Saviour
Anonymous Shirdi Sai Devotee from the USA says: I am a Sai Devotee from the USA living with my husband and kid. Thank you Hetalji for this platform where we are able to share infinite experiences with Baba.
Coming to my experience – my sister does online business from India and she sent a package to one of my friends. But my friend did not receive it and it went to a completely different city and different address. We were all in so much tension that it should be back from the wrong delivery address.
Then I prayed to Baba so much and as always my prayers got answered. When I called that address they said that it was there and I could pick it up. Then I went and picked the parcel and gave it to my friend. Thank You so much Baba for being with me every time and everywhere. Please bless everyone who is in need of Baba. You listen to everyone and are my greatest Saviour.
Please keep blessing my family. You are my everything. I told Baba that I will share and let people know and I am doing it as promised. Om Sainathaya Namath.
Sai Baba Takes Care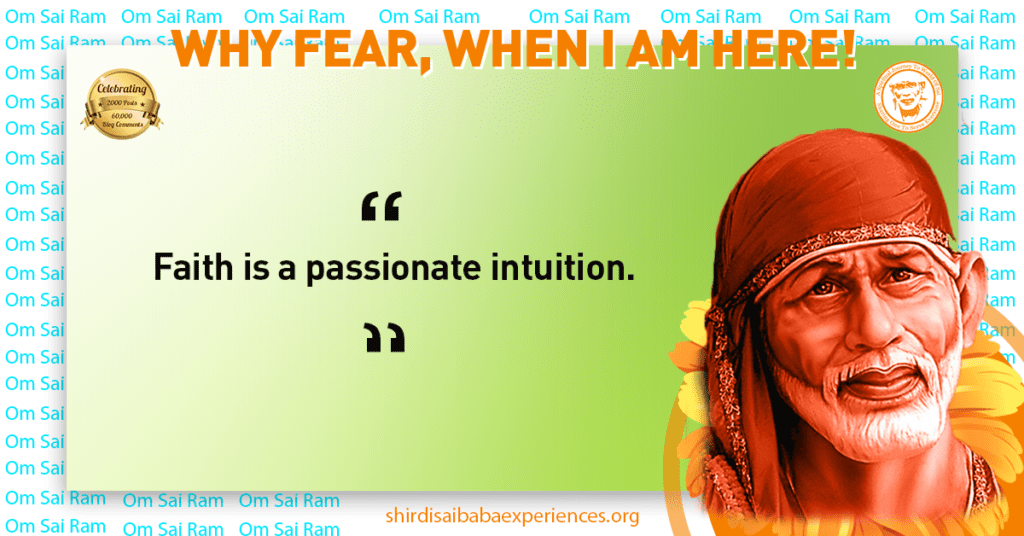 Shirdi Sai Devotee Aparajita Datta from India says: Dear Hetalji and team, thank you for providing us with this divine platform. Thank You Baba for helping me with two important works. Baba You helped to solve the plumbing work in my bathroom and also helped to solve the problem in very less time. We were very worried as there was a major problem but You helped to solve it so easily. Thank You Baba. It was a big tension for us.
My second experience is about how Baba very beautifully solved my dental problem. I was not expecting to have a root canal surgery but Baba showed me the right path by helping me to find a great dentist and also helping me throughout my operation. I did not feel any discomfort after the operation by Baba's grace. Also I was wondering how I would look after my capping was done. Thank You Baba as I look really nice now and because of You I have a confident smile now. Thank You Baba for being there throughout and for solving my worry. My whole experience with the dentist went well because of You Baba. Thank You Baba. You are my saviour. Ananta Koti Brahmananda Nayaka Rajadhiraj Yogi Raja, Sri Sachidananda Satguru Sainath Maharaj ki Jai.
Sai Baba Is The Ultimate Solution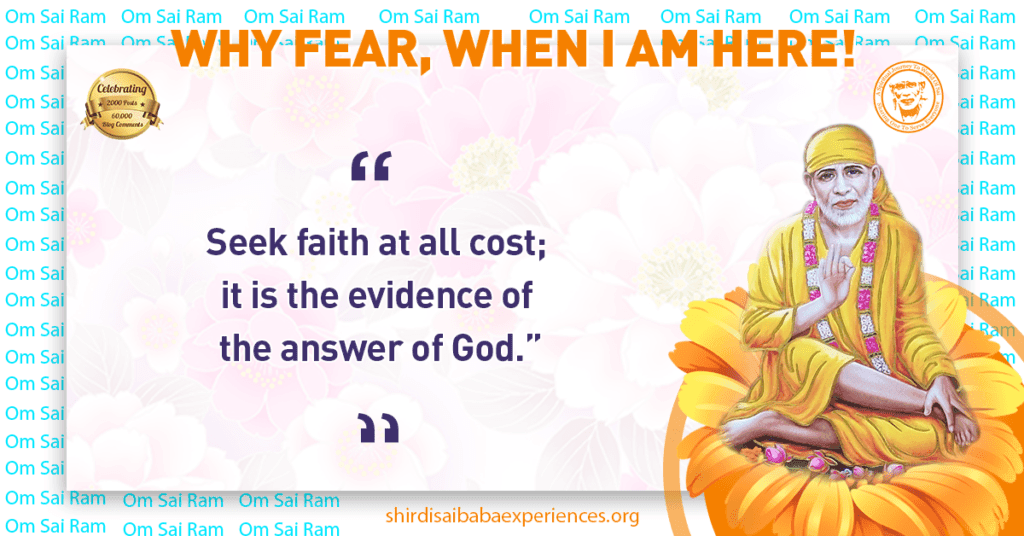 Anonymous Shirdi Sai Devotee from India says: Thanks to the team behind this platform where I have penned down many experiences.
Two weeks ago I prayed to Baba that I should get my periods without any medication. Even though I had a lot of headache and stomach pain, I did not take any tablets and got my periods in the first week of September.
Baba had protected my mom from eye infection last month when her eye was examined for a red spot. It was a normal irritation due to dust allergy which was resolved with eye drops. Thank You Sai once again. Baba, please extend my work from home till December as there are speculations about the third wave. I also want to successfully finish the Nav Guruvar Vrat before I leave for Pune. Help me Sai. Protect all of us who have surrendered to You. Om Sai Jai Sai.
Thanks To Sai Baba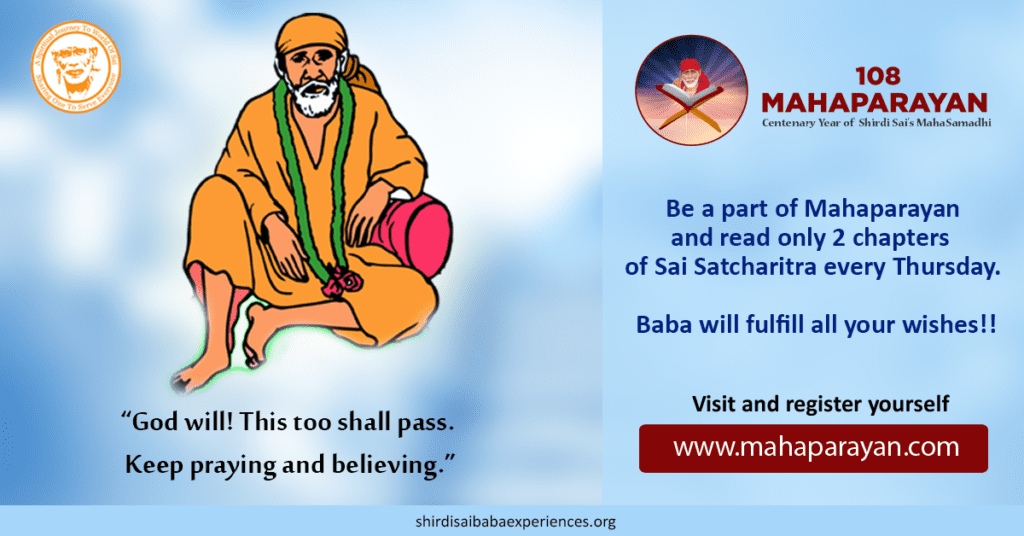 Anonymous Shirdi Sai Devotee from the US says: Om Sai Ram to all Sai devotees. Thank You to the team maintaining this blog.
Om Sai Ram. I wanted to thank Baba for resolving a difficult situation and for the much appreciated help. I am so sorry for acting the way that I did Baba and I hope You will always be there for us. I am praying that You make everything better than what we asked for. Thank You also for helping with a tough situation, without You it would have been very different. Thank You for always loving me despite everything that I do and for always listening. Thank You so much Baba.
---
An interesting book "ShirdiChe Sai Baba" is being shared on Shirdi Sai Baba Books.com, in parts. It is a book worth reading by those who are keen in knowing veiled history of Sai Baba during His times. 
© Shirdi Sai Baba Devotees.com – Member of SaiYugNetwork.com