Recent Experience Of Baba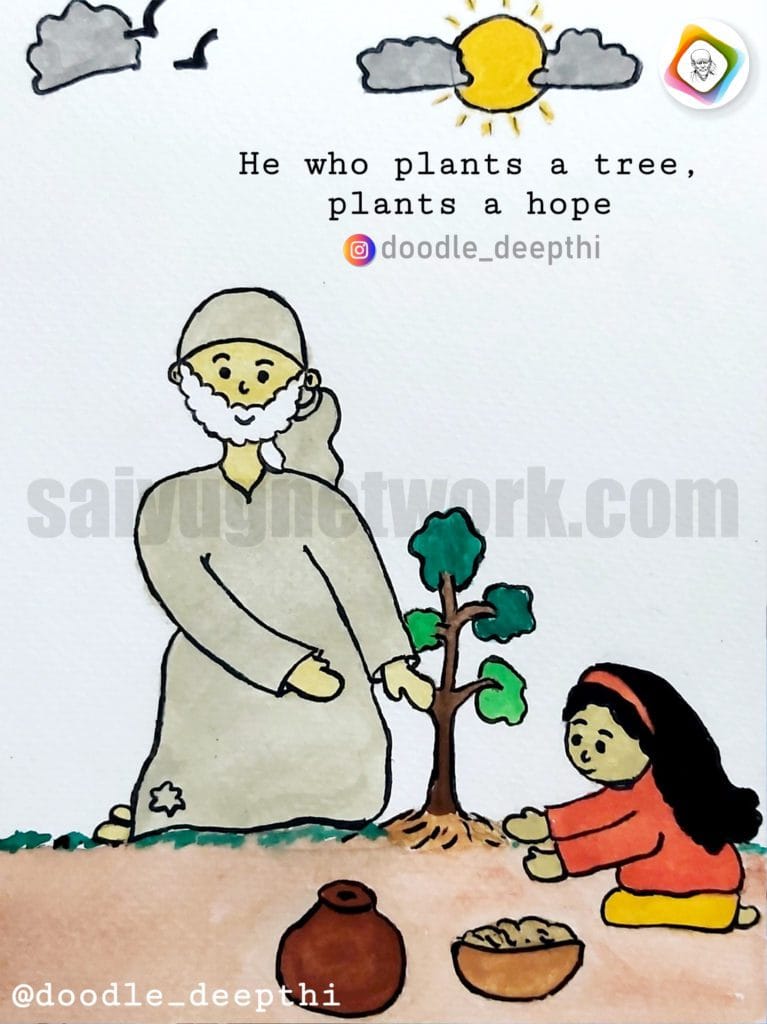 Shirdi Sai Devotee Hrishika from India says: Om Sai Ram. I'm Hrishika from India and I would like to share my recent experience with Baba. As I had taken admission in an open University, I had to go to give my exams there. I was praying Baba to make the exam centre in my desired place. As the exam approached, I was full of fear and anxiety and my fear increased every day. When the exam came I requested the University authorities to give me the exam Centre in my own state and with great difficulty they accepted but again they refused and said to give the exam in the University itself.
I prayed Baba to give me the exam centre in my State. As University was far away and in a different State I was so panicky and depressed and within that I didn't tell my family about it. But two days before the exam when I told them about my exam, everyone panicked as they were worried with whom they would send me. But Baba arranged everything for me perfectly through my family. The ticket was finalized and Baba sent my sister as my companion. Thanks to her, she travelled 300 kms for me. She reached my place in the morning and from then we started our journey and reached the University State in the evening. Everything was perfectly arranged. Although we were worried, Baba helped us in every way. Baba helped us in so many ways. While returning back my family accidentally booked the ticket in the morning and while we were told it was evening. But at that time also, Baba helped us to book another ticket through the Ticket Counter. And He helped us through many people. An old man who was very sweet and friendly helped us with our luggage and dropped us to the another platform (as we were travelling in train alone for the first time) and after that while waiting an elderly gentleman helped us to board the train and made us sit with his family together. We thanked him and thanked Baba for helping us through different people.
When we reached our home station it was very early morning like 3.30 to 4 am. We took an auto rickshaw towards our home. Now see how Baba helped us here also. We reached home and paid the fare to the auto rickshaw and entered home. While I reached my room it struck me that I had one trolley and I left it in the auto rickshaw. All my clothes were there. I panicked and all kinds of thoughts crossed my mind.
While I was telling my sister I heard the Auto honking at our gate loudly and multiple times. My sister and I quickly ran away from the stairs and reached the gate. My sister took the trolley from the driver and thanked him. I also thanked God and thanked him. After that my sister told me, "That Autowala bhaiyya seemed honest. Otherwise if it was another person maybe he would take away the bag to see what valuables were there." I asked her how that bhaiyya knew in the middle of the road that we left the trolley and that too the trolley was at the backside of the auto and we were at the front seat? She told me, that bhaiyya told her, that while returning back he heard something was making noise in the empty auto. And he wondered what it was? Upon seeing the backside he realised that it was a trolley and knew it was ours and moved back straight to our gate. It was so generous and honest of him. Thank you Autowala bhaiyya and Thank You Baba. I know it's You backstage helping me in and out every way. I thank You from the bottom of my heart o Deva. Thanks a lot my Sai. Thanks a lot my Baba. I love You so much. Words are not enough to show my gratitude towards You.
I'm sorry Deva for posting it late. You know Your daughter is number one at procrastinating. Please help her to come out of this habit. Make her active and hardworking. Om Sai Ram.
Experience With Babaji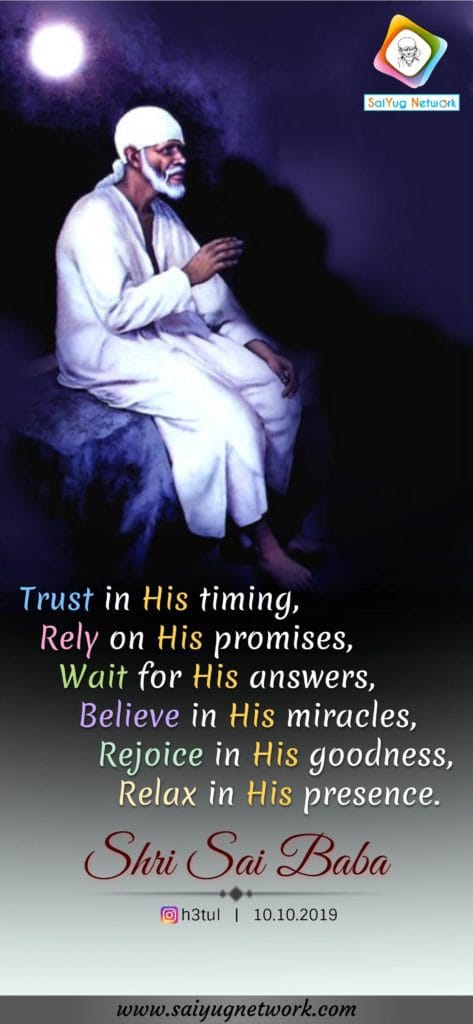 Shirdi Sai Devotee Chinnuma from India says: Myself a great devotee and daughter of Babaji for 10+years.
This is Chinnuma here from the Mahaparayan group MP-5322N1. I would like to share the biggest blessings and miracles which happened in my life through Baba. There were situations where I faced lots of problems and stress officially and personally and lost all my hopes. I was not able to concentrate on my daily activities and finally decided to leave my job but before leaving my job I sat near Baba and wrote two chits one with "YES" – To drop my papers in the current organization so that I'll be placed in a different organization during my month's notice period which was 45 days, and the other chit was "NO" – To wait until Baba shows me the right path. 
I wholeheartedly prayed to Baba with tears and took the chit and it was "Yes" to my surprise. I was so happy and had happy tears. The love I have for Baba is never ending. I start my day talking to Him and end my day by thanking Him. So the very next day I called my manager to talk about the resignation and he was totally shocked. So I told him the reason and gave him the explanation for my resignation. So my notice period was 45 days where my paper was approved in the last week of June and in the second week of June I received an offer from a reputed company where my first round was on the 7th which was a Wednesday but unfortunately it did not happen since the recruiter was busy. So by evening I received a call from the HR and he said, "Mam will You be able to visit our office on Thursday 8th June 2021 since our Manager wants to have a F2F interview and not telephonic?"
I was totally surprised and shocked to have my big day on the blessed Guru Baba's day. See how lucky I am to be interviewed on my favourite day. So before going I prayed to Baba and told Him the first thing when I open my mobile, You should be dressed in blue or green then it will be a positive sign for me to crack the interview which will give me confidence to do well and it will be a sign that You will be beside me when am interviewed. So imagine what happened?
I asked Baba to show me any one colour but to my surprise Baba was dressed both in blue and green. Just imagine how shocked and happy I would have been? No words to explain all the miracles and blessings which my Baba poured on me. On Thursday I attended the interview and all the panel members who were present to interview were Baba's devotees. Look how blessed I am to meet all these people! So I attended the interview very well and confidently. With Baba's grace and blessings I got selected and got appointed as an AM in a reputed company with a good package.
Really I am blessed to be a devotee of Baba for all these 11 years. I would like to drop a note to the devotees of Baba in the Mahaparayan group that patiently wait and trust HIS timings. Baba will guide you to the right path. Just believe Him and talk to Him day and night. Share your feelings with Him and you will be surely benefited and blessed by Baba. Om Sai Rakshak sharanam Deva.

With love,
Baba's Daughter
Thanks To Baba And Prayer Request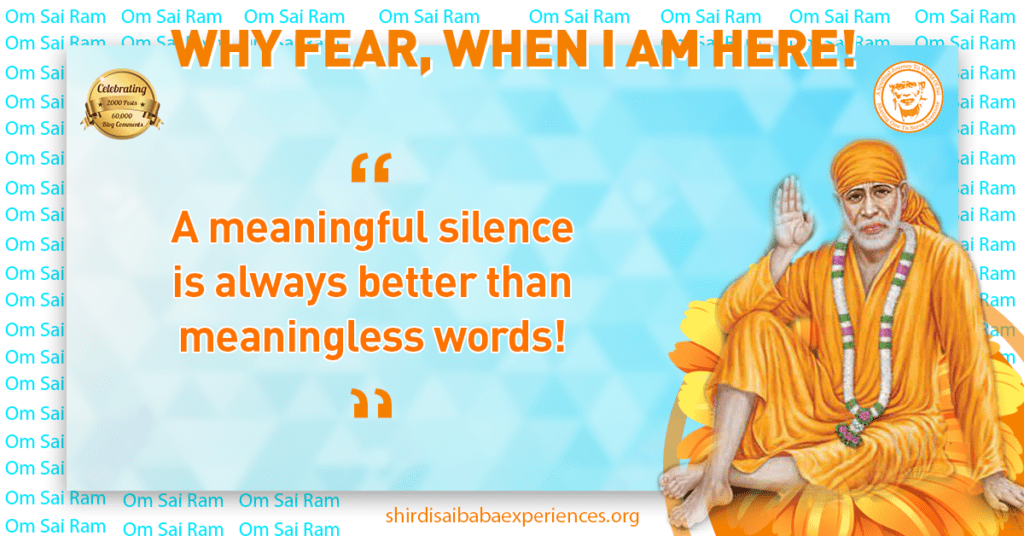 Anonymous Shirdi Sai Devotee from India says: I want to be an anonymous devotee of our Baba. I would like to thank Hetalji and team for helping devotees to share their experiences by maintaining this blog.
I am a small devotee of our Sri Sai Babaji. I am worshiping Babaji with the influence of my mother-in-law after my marriage. She was a great devotee of our Babaji. I want to thank Babaji from the bottom of my heart for all that He has helped and keeps helping me and my family.
Past few days, my son was facing problems in studying technical courses and could not write the exams well and was having backlog subjects. I had belief in our Babaji that He will always be there in my toughest situation. My son and I prayed for help and blessings from Baba. As we all know about our Deva He blessed my son with a good teacher. By Baba's grace she guided my son very well. My son was able to complete his backlogs except one. 
Baba, I know You are our Saviour. Please help and guide my son to cope with his studies. Please help him in further examinations. Bless him with good results. Protect us. I vowed to do 5 week Sai Divya pooja and everyday parayan. Bless me with my wish to come true. I will surely share my experience with you all.
Thank You Baba, Om Sri Sai Asahaaya Sahaayaaya Namaha.
Sai Baba – Our Savior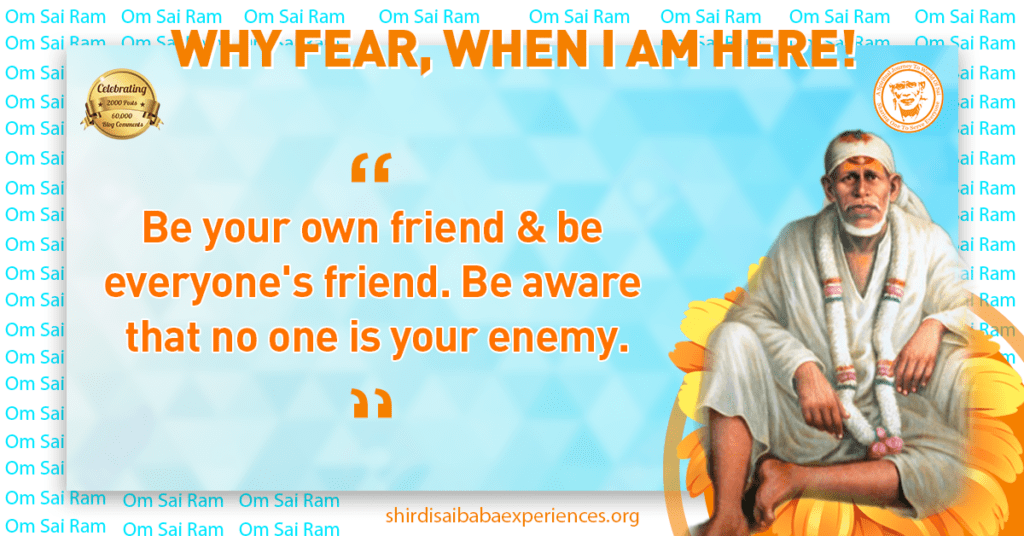 Anonymous Shirdi Sai Devotee from the USA says: Om Sairam, I am one of the sparrows that Baba has pulled towards Him. He humbly pulled me towards Him and Baba has been showering His blessings on us throughout our life. Baba also pulled my husband towards Him, now he has become a sincere devotee of Baba. Thanks a lot Baba for everything.
Kudos, to the people maintaining this blog. You all are blessed ones and may Baba continue showering His blessings on you all.
I am part of the Mahaparayan group because of His blessings. Whenever I feel low I read the miracles of Baba on this site and I get more energy and peace.
This site is very powerful and I believe that Baba resides here and listens to all of us. I had posted an important document through mail and prayed Baba that the document should reach the place safely. By Baba's grace I got an email stating that the receiving end had received the document.
This week it's Guru Pournima and the temple near our place celebrates it every year grandly with Baba's puja and palki. I participate every year by Baba's grace. This time it was my period time and I started praying to Baba to allow me to do puja this year also. I can't express my happiness that Baba showered His blessings and I was able to participate again. Thank You, Baba. Please bless all Your devotees. Om Sai Namo Namah, Sri Sai Namo Namah, Jai Jai Sai Namo Namah.
Sai Gave Business To Devotee's Husband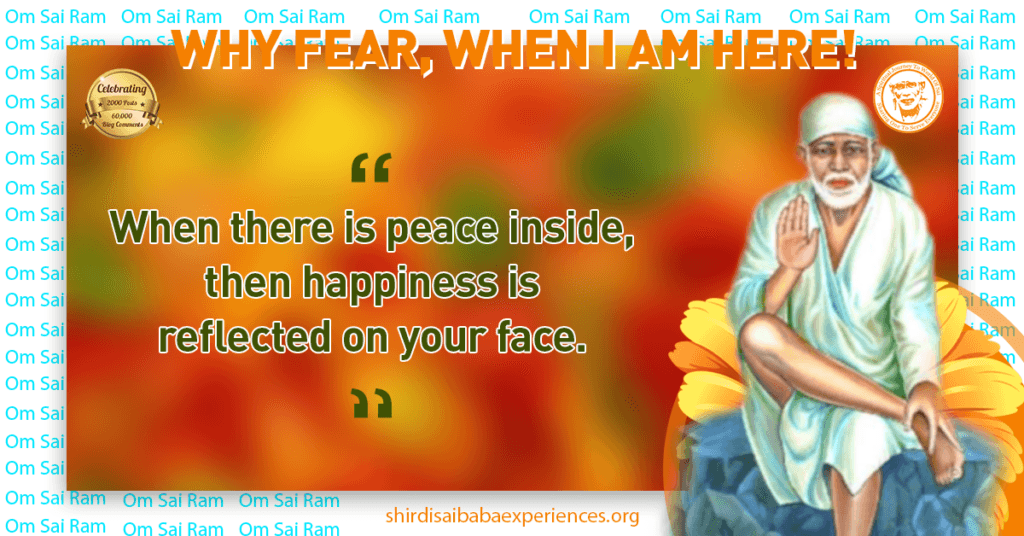 Shirdi Sai Devotee Meghna Sai from India says: Hi Om Sai Rakshak Sharanam Deva. I am a Sai daughter. Last week as promised, Baba blessed and answered our prayer and gave us a new work unexpectedly. This was possible only because of Baba. Has He always told us that His timing is good and we should wait with patience and faith. This work is Yours Baba. Even all our lives are under Your lotus feet. You guide us; we will go in the path You show.

Waiting to post two more experiences. I am leaving those desires on Your feet. Always love You. You are my everything; don't get angry if I fight with You.

Make me a good human and remove my negative thoughts. Please forgive all my mistakes. I am trying to correct me with Your blessings.

Om Ganeshaya Namaha Om Shakthi Kallalamma Thaye Adhithimappa Om Sairam! Om Shirdi Vasaya Vidhmahe Sachidanandaya Dheemahe Tano Sai Prachodayath Om Anantha Koti Bramhanda Nayaka Rajadi Raja Yogi Raja Parabrahma Sri Sachidananda Sadhguru Sainath Maharaj Ki Jai Om Sai Samarth Om Sri Sai Arogya Ksheemadaya Namaha.
Thank You Sai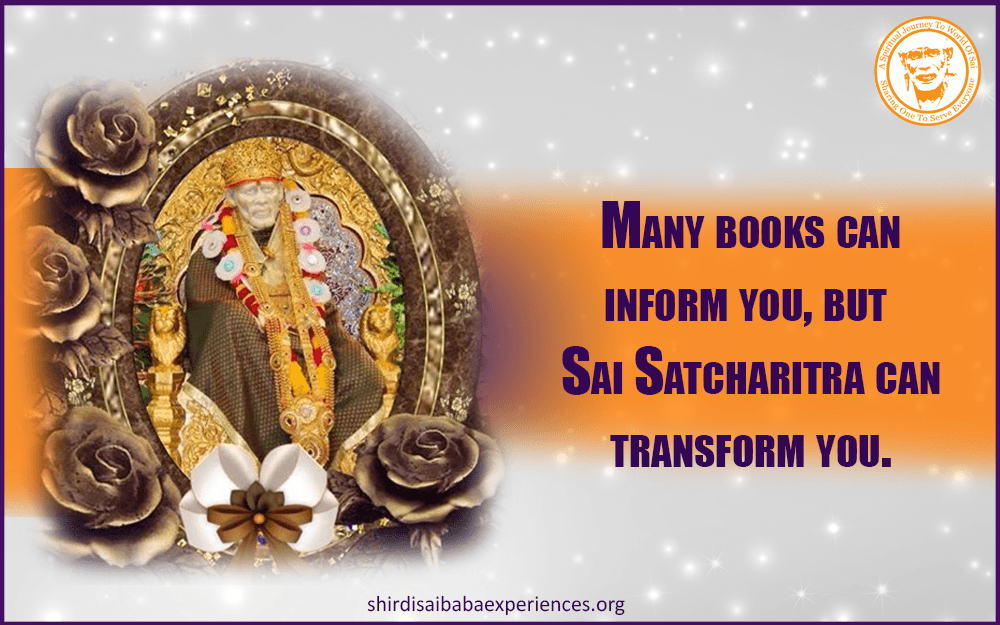 Anonymous Shirdi Sai Devotee from the USA says: Om Sairam to all Sai devotees. Thank You to the team maintaining this blog. Om Sairam. Thank You Sai Baba for solving my issues last week and yesterday. I was really in a tough situation and prayed that there should be no trouble. Thank You so much for helping me. Always will be at Your feet Baba.
© Shirdi Sai Baba Devotees.com – Member of SaiYugNetwork.com
---