Sai Baba Fulfilled All Three Wishes Of A Devotee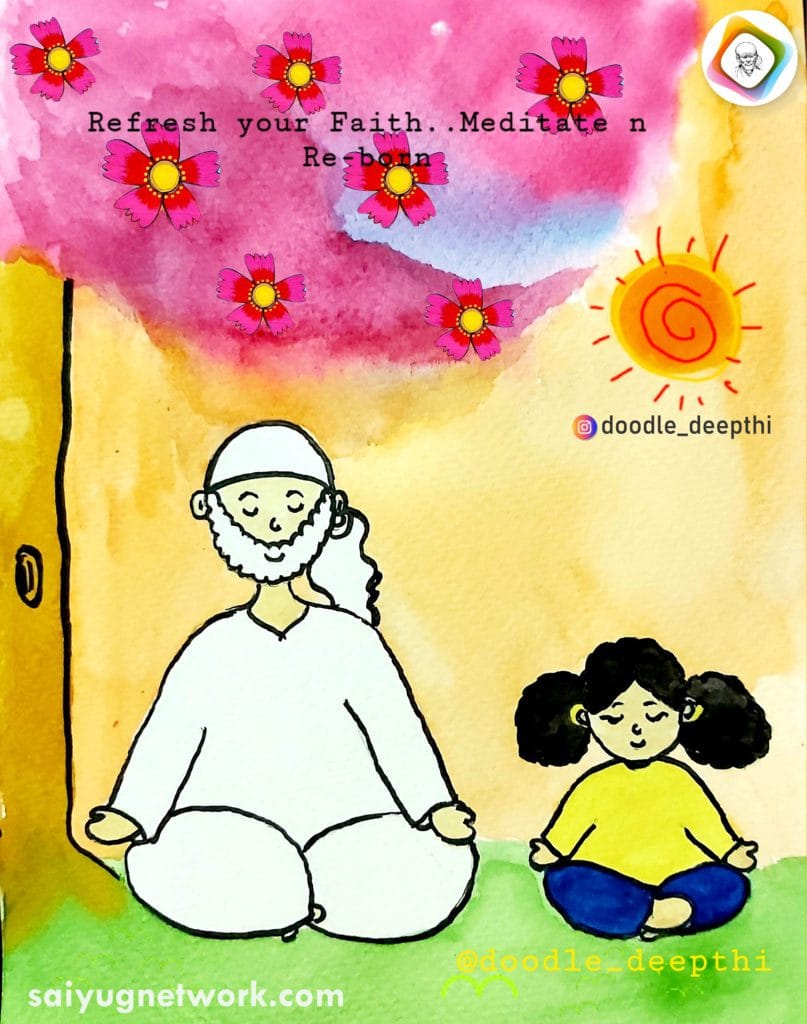 Anonymous Shirdi Sai Devotee from India says: Sairam to all my Sai Family. Sorry for the late post Baba. As I told Baba that if You fulfil my three wishes then I will post my experience. So here I am posting my experiences. Baba is my life and I think without Baba my life is meaningless.

First Wish (US Visa Extension) – In the year 2015 me and my husband were in the USA and we faced our first Visa extension there. I heard a lot from others that they were rejecting many visas. So we were tense and I prayed to Baba that please fulfil my wish Baba as I want to stay here. Baba never disappoints me, so we got our extension easily.

Second Wish (Promotion of my husband) – In the same year my husband tried a lot for his promotion which was pending since a year and his manager always told him that they were trying for his promotion but as he was staying onsite it would take some time. Actually the promotion offshore is easier than onsite. My husband was a little tense at that time and they told my husband that they were doing his back door promotion. That means he would be promoted onsite but his role offshore would not change. Now here comes the miracle. I prayed to Baba to please do his promotion. After some days my husband told me that they did his promotion here and within 15 days we heard another good news that they changed his role offshore also.

Third Wish (My pregnancy) – I got married in the year 2013 and we had tried for a baby in 2015. I always prayed to Baba to please fulfil my wish and I got pregnant in 2016. But that happiness didn't last long as I had my first miscarriage after two months of conceiving. Then came the actual test in our life. We tried a lot after that for a year but I never conceived naturally. So we went for fertility treatment in the year 2018. We did IUI and didn't succeed. The cost of IUI and IVF were also high in the USA, so we tried only one IUI there. Then I came back to India and searched for a good IVF centre. I told my doctor as I didn't have much time, so to please go for IVF directly and he agreed. My husband already told me not to be disappointed if we didn't get success in the first attempt as we could try for the second and third time. So after that I took everything lightly. Then I went for my first IVF trial and on the same day one more lady went through IVF with me whose first attempt was unsuccessful. So she was very scared this time also. She shared her story with me. So I prayed to Baba to please do a miracle for her this time and it's ok Baba if I didn't succeed this time but please help her. Then came the miracle that our every treatment was on the exact days. When the day came to know whether our report was positive or not, she went inside before me for her report and I waited outside for my turn and prayed for her. Then she came back with the good news that she is pregnant and I really thanked Baba a lot. Then I went inside normally thinking in my mind that it's ok if I didn't conceive this time as I have faith in Baba, so I know I will conceive next time. But Baba had another beautiful plan for me. When I went inside, the doctor smiled at me and said, "Congratulations you are pregnant!" I was like, "What!" Then she said, "Also you have twins." Now I don't know how to thank Baba. I, my husband and my family members all were so happy after that good news. Now I am a mother of two healthy Baby boys and it is all because of Baba. In my life I always feel that Baba can make every impossible thing possible, if you have faith in Him.
Thank you everyone for reading my long experience. May Baba bless you all. Jai Sairam.
Baba's Blessings Through A New eBook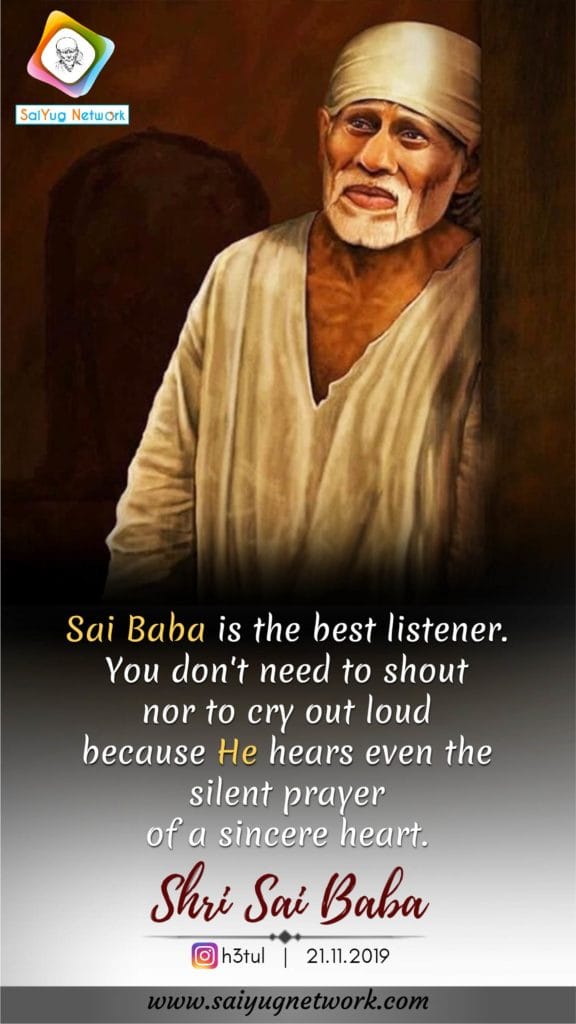 Shirdi Sai Devotee Abhishek Verma says: I am just a very ordinary and insignificant follower of Sri Shirdi Sai Baba. Baba allowed me to come closer to Him about 10 years ago, when a colleague gifted Sri Satcharitra to me. Till then, I was aware of Baba, used to bow down before Him whenever He used to appear in different forms around, but it was never a focused effort to seek refuge in His fold, to know more about Him or pray to Him on a regular basis.
What otherwise started as a relatively sincere reading of Satcharitra, soon changed into serious and inquisitive readings of whatever written things I could find about Him. I never thought I would be able to read Satcharitra over and over for almost a decade so regularly, but then it was Baba only, Who kept on inspiring and surprising me in every reading with new thoughts and interpretations in each of its chapters. It was Baba's inspiration only that I started collecting all these thoughts, interpretations and other references in one place and now it has come out in the form of a book, "Know More About Shirdi Sai."

Baba has been very kind to me. I have had numerous experiences with His blessings, which I endeavour to share with readers on a regular basis. But for now, what would be a better day than today's Guru Pournima, when I am able to offer this book in Sri Sai Baba's lotus feet through your platform. Please make it available as a free download for all.

Baba, may it reach all Your devotees, taking away all their pains and showering Your choicest of blessings on them.

It is also available as a free download on my blog: https://knowmoreaboutshirdisai.wordpress.com
or simply download from here
Sri SatChit Anand Satguru Sainath Maharaj ki Jai!
Sai Baba's Experiences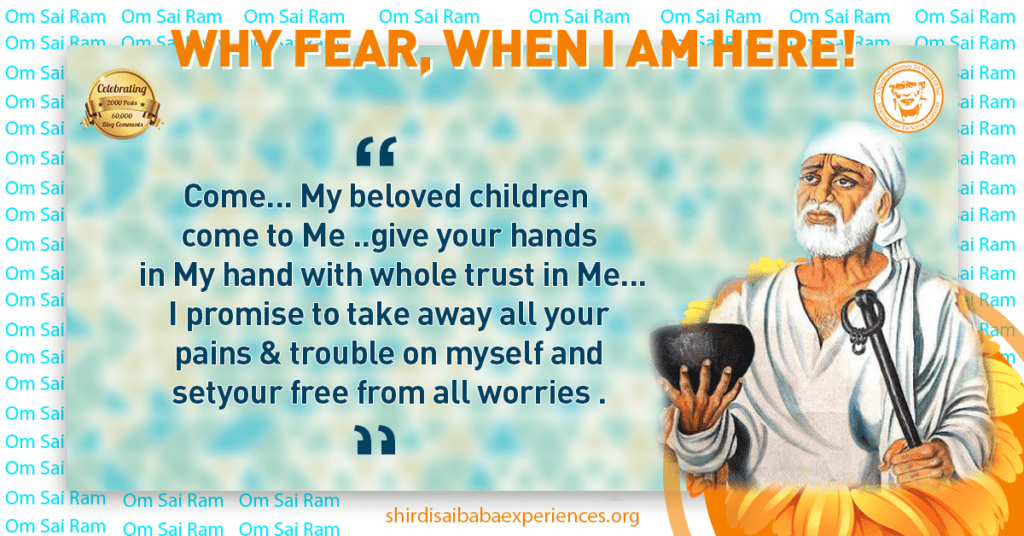 Anonymous Shirdi Sai Devotee from the USA says: I want to be called Sai's daughter. I want to be anonymous. Thank you Hetalji and team for giving us this platform where we Sai devotees can share our beautiful experiences with our Sai family. Today I am here again to say thank you to my dearest Sai.
1. Thank You Sai for this second job. I never expected that this could ever be possible but with my Sai everything is possible. Background check and everything went very well Deva. Thank You so much for this support, how can I even thank You Deva, I can only say that I will try my best to follow Your footsteps Deva. This job is Your biksha Deva as You have given me these jobs. Please hold my hand and help me to do my job properly Deva. Please Sai.
2. Sai today on the Guru Pournima day You accepted my hard work and Pooja. From morning I was working hard to take the special meal to my Sai but it was getting late but somehow Baba arranged this and it was like He was waiting for the food made by us. I was so happy seeing the way Sai arranged everything.
3. Thank You Sai for giving me the strength to do everything properly today on the Guru Pournima day with my job, it was possible only because of You Sai. Thank You Sai. Love You so much Deva. Om Sai Ram!
Baba Cured My Daughter's Upset Stomach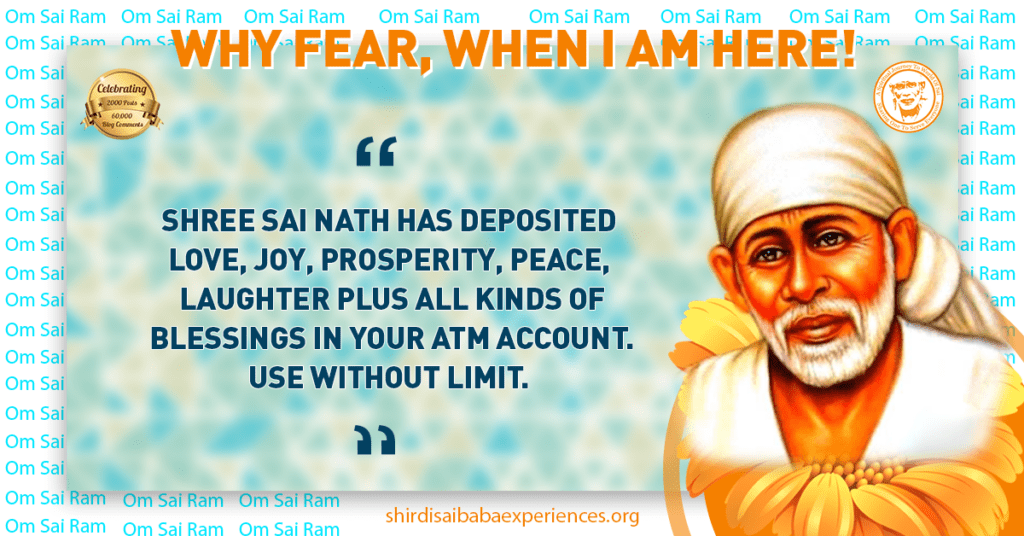 Shirdi Sai Devotee Preethi from Germany says: I am Preethi from Germany. Baba is everything for me.
Hello Hetalji! Thank you for this platform to share and read experiences of our beloved Sai Baba. I am a small devotee. I have shared a few experiences of mine already on this wonderful site.
Day before yesterday my three year old daughter suddenly got an upset stomach and had dysentery for the past two days. Here immediately we could not go to the doctor without any prior appointment and I was quite worried since she was having dysentery. Though she was active, I felt bad and scared for her. I prayed to our beloved Sai that after this time (when she went again) she should not have dysentery again and Baba please cure her and stop this immediately. With Baba's grace, after that she never went like before and she is completely alright now. So I am posting my experience here as I had promised to Baba.
Baba be with us always. Please protect everyone from any disease. Please save this world from Corona. Raja Rama Raja Rama. Om Sai Rakshak Saranam Deva. Om Sairam.
Baba's Grace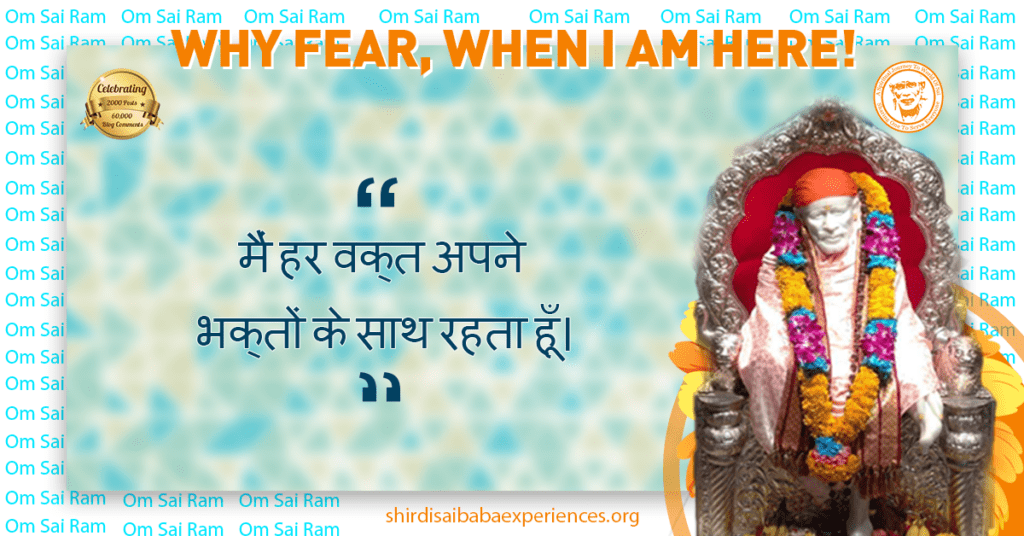 Anonymous Shirdi Sai Devotee from India says: Want to share our experience. Please keep us anonymous.
I am Baba's Devotee and have been reading the Shri Sai Satcharitra since five years ago. On November 4, 2019 our daughter was engaged to be married in 2021 January end. And then mid-March Covid Pandemic struck. Initially Pune, then another venue and at last Dubai was chosen. Due to lockdown, business was bad and put a big financial burden. But with Baba's Grace, angels came forward and shared their blessings just in time for us to push forward with the original date. With last minute changed venue, which with Baba's grace turned out to be a blessing in disguise as every step of the wedding celebration went on like a dream. Sai Ram!
Shraddha and Saburi i.e. Faith and Perseverance!
Thanks Baba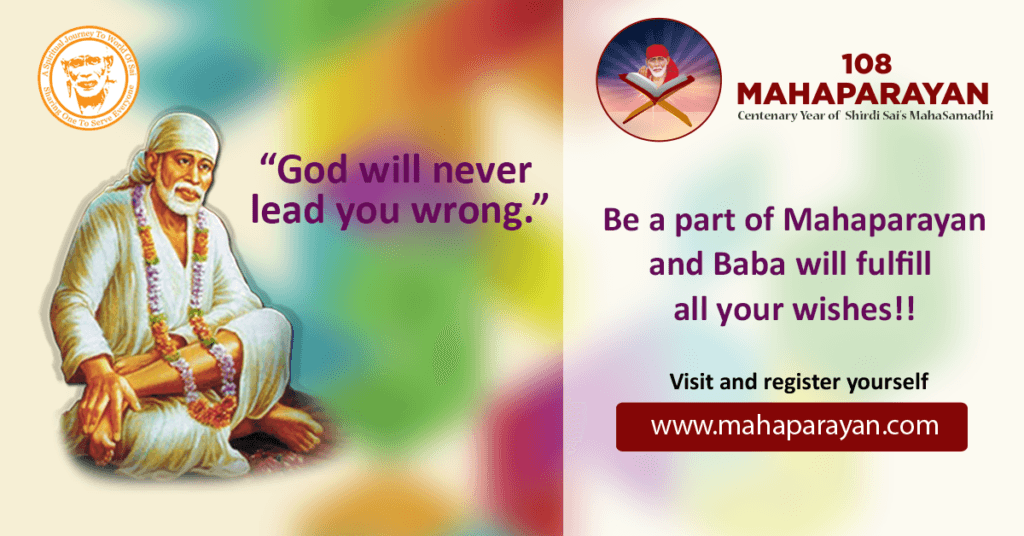 Anonymous Shirdi Sai Devotee from Malaysia says: Om Sairam. Thanks to the entire team for maintaining this wonderful platform.

Regarding my experiences, I prayed Baba to get my application approved for taking exams.

Please Baba, help me to get approvals for both applications and examination.

Week was good and it is all due to Baba's blessings. Thanks for everything. You are with me and blessing me as always. Thanks Baba. Baba my prayers to You always is that people have to follow Your path. Om Sairam.
More from SaiYugNetwork.com
© Shirdi Sai Baba Devotees.com – Member of SaiYugNetwork.com