Sai Baba Saved Devotee's Entire Family
Anonymous Shirdi Sai Devotee from India says: Feeling blessed to share my experience. My post is about how Baba saved my entire family from serious Corona.
My relationship with Baba started around 20 years ago. When I was at the age of 10, my mother used to teach me and my sister, the Baba's Aarthi and also used to tell the miracle stories of Sai Baba at bedtime. Since then I started praying to Baba and He is with me in every walk of my life. Baba has transformed my life in such a way that I never imagined that I would reach this far. Starting right from my education, job life and marriage everything was taken care of by Baba and He has given me the best in each and every aspect of my life.
There were several miracles of Baba I have been experiencing right from my childhood; here I would like to share the most recent miracles of Baba. As the entire world is suffering from the pandemic for the past to years we were safe with the blessings of Baba till March of this year. But as a human being we need to pass the difficult times some times in our life. Myself along with my entire family (husband, in-laws and parents) were tested positive in April which was the peak time of the second wave in India. Post realizing that four of us got infected with the virus we were terribly scared.
The first fear that came among us is that we were not allowed to leave our apartment even to get the basic necessities for 14 days. Somehow gaining strength we had dinner that day and suddenly there was a call from my mom saying both my mother and father were also infected with Covid. That totally broke me down and they started medication but had gone literally weak due to the high-power medicines. Same was the case with us. On top of that night there was a call from my cousin's sister saying that my parents' reports were not at all good and there was an increased risk if they were not hospitalized. I couldn't even travel to my hometown as my condition was also not good. Frequent Ambulance sirens and breathtaking news in social media made me lose my immunity totally. That is the moment where I totally surrendered to Baba and gave up the situation into His hands. Then things started changing gradually. That sleepless night where I couldn't take my breath properly, I felt Baba's voice saying I am there and nothing can harm you as I am standing in front of you right now.
I started reading Sai Satcharitra. Miraculously, slowly my mother and father recovered very quickly without any hospitalization. Doctor was amazed to see my parents' reports that turned out to be very good in just two days only through home isolation and medicines. All four of us also recovered without any issues and I couldn't understand how to thank Baba for this. I broke out into tears. It's a re-birth. Post Covid recovery I did Sai Divya Pooja and another miracle that Sai has given me is that I got selected for an excellent career opportunity that I had never imagined. Such is the power of Baba.
Few days later again due to some blood infection post Covid recovery my husband got sick. I have given him water with Udi and also prayed to Baba that I will post my experience if he got cured. In a few days he was back to normal and was healthy. Even I had some issues post Covid where I sought the help of Baba and Baba helped me to completely come out of the difficult situation. Taking Udi and reading Satcharitra and devotees' experiences from the Sai Yug network increased the faith in Baba. All I would say is faith and patience are the two important ways in which we can reach Baba. Just have a strong belief in Baba and Sai will never leave us empty-handed. Such faith in Baba will give us even more than what we expected. Hope my experience will definitely help whoever is reading this at the moment. May Baba bless each one of us. Om Sai Sri Sai Jaya Jaya Sai.
Sai Baba Expects His Devotees To Call Out With Faith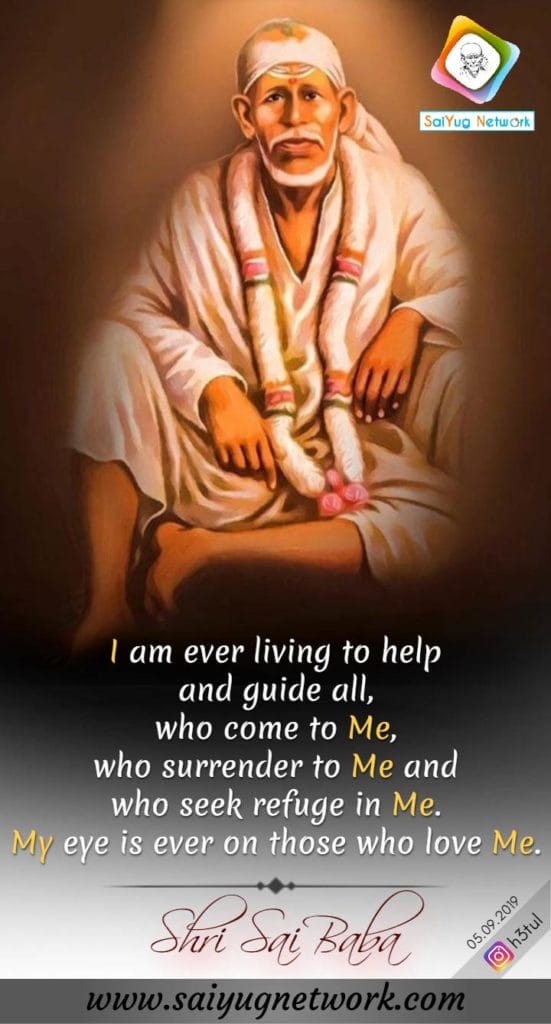 Anonymous Shirdi Sai Devotee from India says: Om Sai Ram. I am a Mahaparayan devotee. I have immense faith in Baba.
First of all I want to prostrate at Baba's feet before starting to convey my experience with Sai Baba. I am very delighted to share my experience as I had promised Baba that I will share His leela once my problem gets solved.
Me and my wife are planning to have our first child through IVF due to infertility issues. We planned to meet our doctor on the scheduled date and started taking medication as prescribed by the doctor. Due to Covid pandemic we also had to undergo Covid test. During the first day of medication the doctor advised us to do the Covid test and to proceed with reference to report. We got ourselves tested and the report came negative. We then took medication for 12 days. In these 12 days we had incurred a lot of money towards medication. Then on the tenth day the doctor told us to do the Covid test again as we have to go through the final process on the 14th day. So on the 12th day we tested ourselves again.
On the 13th day I got a call from the doctor that my wife was tested Covid positive. After hearing the unfortunate news we both got scared and cried like everything was ruined. All these past 12 days we had seen a lot of dreams which were to be ruined in just a moment. Then suddenly I told my wife not to worry and tried to convince her that Baba will do everything good as before. Then I prostrated on Sai Satcharitra book which I used to read a chapter everyday (I am also a member of Baba's Global Mahaparayan class) and prayed Baba to make everything alright. Our Doctor also advised us on the 13th day to test ourselves again. We got ready immediately to test ourselves again.
On the way I invoked Baba, took His name and lifted up some soil from the ground and applied it on her forehead by calling Om Sai Ram and told my wife that from now on everything would be good. Have faith in Baba. We tested ourselves and came back home. The next day on the 14th day we got to know that this time my wife had been tested negative and the final procedure was carried out by the doctor. Baba heard us and solved our problem. This all happened due to Baba's blessings. This is Baba's miracle. Baba is always with everybody. We just have to have faith in Him. We all should walk on the path shown by Baba. I know I have to go a long way in this IVF process but I am very sure that Baba will handle everything and bless us with a child.

I sincerely request the publisher to share it so that a large number of devotees will be benefited as I believe reading experiences is also a kind of devotion to Sai Baba and will also strengthen the faith of devotees towards Baba.

Om Sai Ram. Peace be to all.
Baba Retrieves Lost Data In Laptop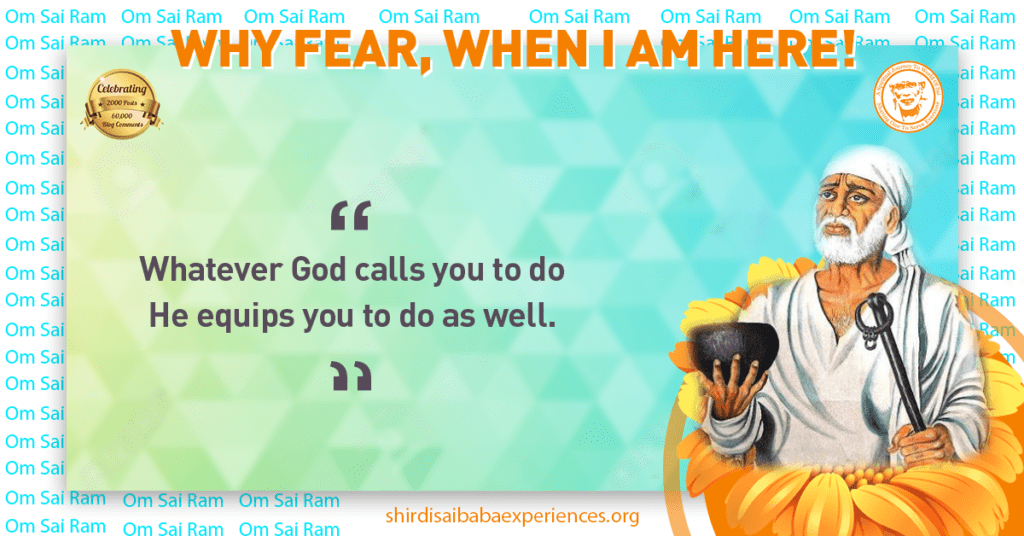 Shirdi Sai Devotee Kanaka Durka from India says: Om Sairam to everyone. My name is Kanaka Durka and I am from Chennai, Tamilnadu, India. First of all I would like to thank each and every person behind this blog who is doing a wonderful job by maintaining this site. I am going to share my experience regarding the data which I lost in my laptop and how Baba retrieved it.
My dad was doing some work in laptop and suddenly he called me and asked where all the data had gone. I was really shocked as it had been 10 days since I had used the laptop. We were continuously trying many ways to retrieve the data but nothing happened. I continuously kept praying to Baba for this issue to be sorted out and promised Him that if I get the data retrieved then I would post my experience here. After some time my dad told me that the data was being retrieved little by little. I was really so happy to hear that and I thanked Baba for helping my dad to sort out this issue.
As I had promised, I am posting my experience here. I told Baba that I would post it on Saturday (29/5/2021) but I am posting it today (30/5/2021). All this happened on Friday (28/5/2021). I request all the devotees to have firm faith in Baba and patience because Baba will never leave His devotees in any situation. Om Sairam.
Baba The Saviour
Anonymous Shirdi Sai Devotee from the USA says: I am Baba's daughter. He is everything to me. I can't imagine my life without Him.
It has been a very difficult year for me; non stop worrying. Today I was waiting for some test results and it was making me very anxious. I knew only Baba could help me. So I prayed to Baba to please let the reports be normal. Just like any mother who would come running to help her child, Baba came to my rescue. Thank You Baba from the bottom of my heart. I am always indebted to You. Please forgive me. Baba I am pleading to You, please help him, heal him. Only You can heal him. Please have mercy on him. Love You Deva.
Anant Koti Bramhand Nayak Raja Dhiraj Yogiraj Parabramha Shri Satchidanand Sadguru Sainath Maharaj ki Jai.
Baba Answers Devotees' Prayers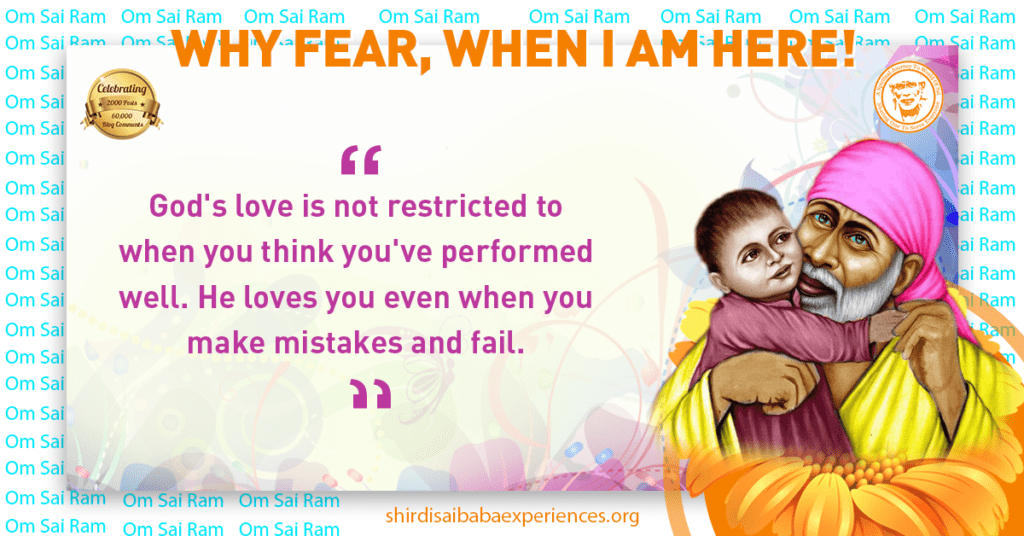 Anonymous Shirdi Sai Devotee from India says: Om Sai Ram. This blog has been a big source of strength. My pranams to all who are maintaining this blog.
Recently, my father had chills and fever, so we got several tests done and by Baba's grace and mercy, all the tests came to be normal and ok. Thank You so much Sai. But his fever is still going to 102 and the doctor said that it's the normal viral.
Baba, I pray to You to please make him completely healthy and to keep all of us safe and protected and under Your shade always. Thank You Baba for everything. Om Sai Nathaye Namah. Om Sai Rakshak Sharanam.
Thanks To Sai Baba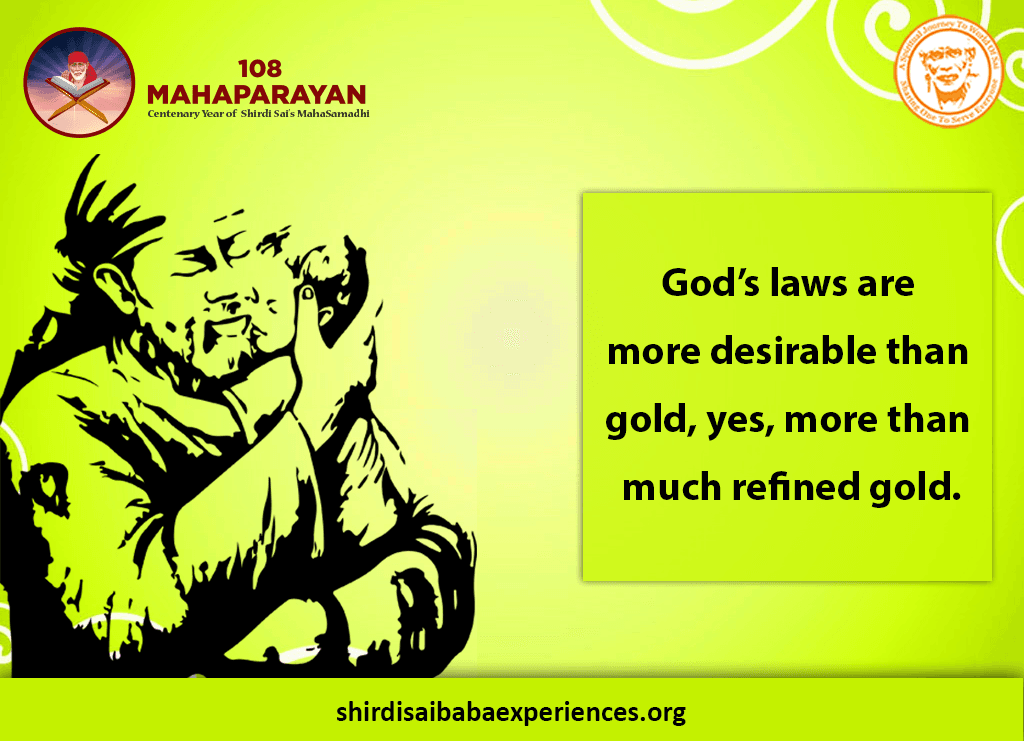 Anonymous Shirdi Sai Devotee from the US says: Om Sai Ram. Thank You to the team maintaining this blog. Om Sai Ram. I have no words to thank our Baba. I was in a tough situation and I cannot even explain how many tears I had. I was continuously praying to our Baba that I will post if everything is alright. Yes our Baba helped so much and I cannot even express my thank You. Thank You is a small word for the debt I owe You Baba. We are nothing without Your blessings. Thank You so much Baba. We are always bowing down to You.
More from SaiYugNetwork.com
© Shirdi Sai Baba Devotees.com – Member of SaiYugNetwork.com