Sai Baba Full Filled Two Wishes Of A Devotee Within Two Months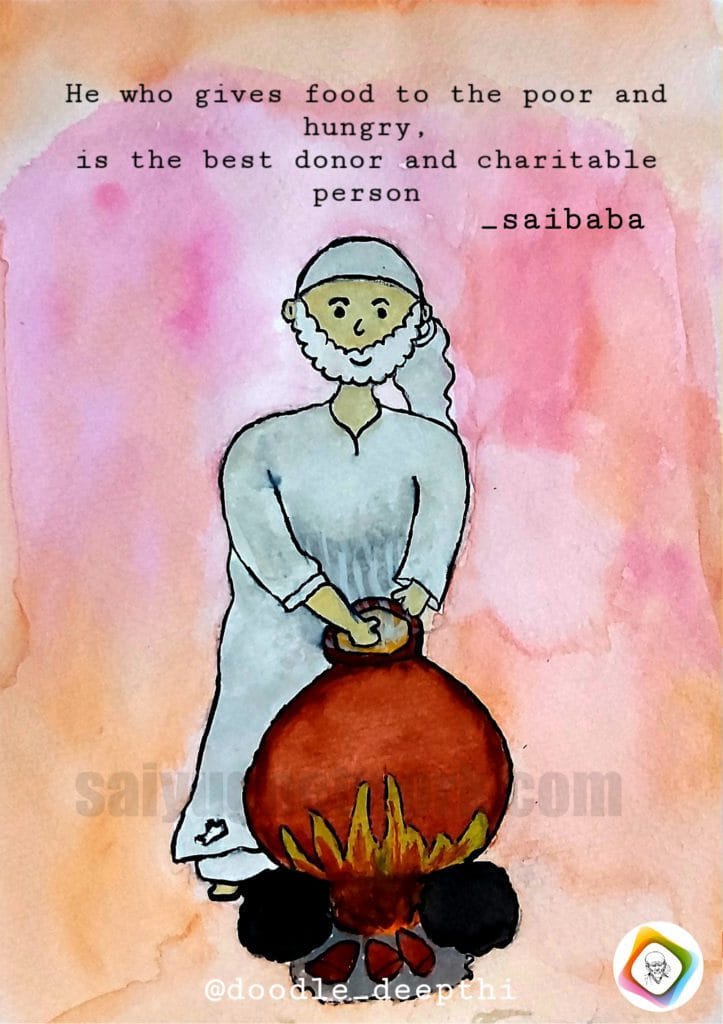 Anonymous Shirdi Sai Devotee from US says: I am from USA and I am a small Sai Baba devotee of the Mahaparayan group MP-9226NI-Sai Govinda.
Thank you Misheeta, Anwita and other people behind this page. I am so glad that I have got a chance to share my experience with other devotees through this page.
I got to know about 9 Sai Baba vrat in December2019. Then immediately I started this vrata. During the first Thursday I prayed Baba to fulfil my three wishes:
1. I prayed Baba to give me His darshan.
2. I prayed to Baba for my pregnancy.
3. I prayed to Baba for my job.
I love Baba so much. Every morning first I see Baba's picture and before going to bed I see Baba's picture and take Baba's name, so my first wish was to get Baba's darshan. I am so fortunate as Baba came in my dream before second Thursday. I was overwhelmed with joy that day. I invited one of my friends who believes in Sai Baba last Thursday to attend the evening arati and to have some Prasad in my home. I asked her to get her friends who are also devotees of Sai Baba. As I said my friend came to my home with her family and another friend who was pregnant and I had never met her before. Everything went well and smoothly. In the same month I got pregnant by Baba's grace. Baba fulfilled my two wishes. Thank You is very small for Baba. I want to be Baba's devotee and utter His name till my last breath. I prostrated myself in Baba's holy feet for forever.
I have a dream to make a Baba's temple as people are not aware about Baba that much in my village. I have full faith in Baba. One day definitely I will get a job with Baba's blessing. Thank you to everyone for reading my experience and thank you to all volunteers of this page. May Baba bless you all the devotees on this page. Om Sri Sadguru Sai Nath Matharaj Ki Jai! Om Sai Ram.
Sai Helps A First Time Mom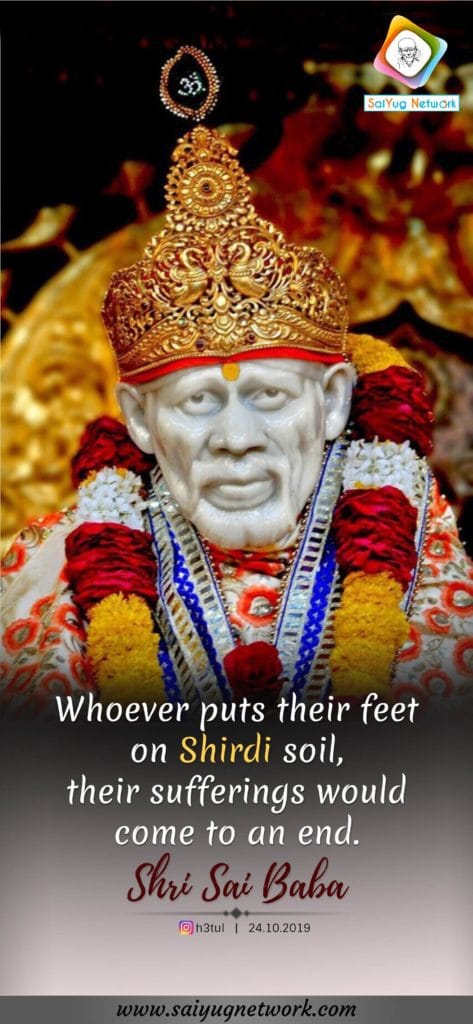 Anonymous Shirdi Sai Devotee from Singapore says: I am a small devotee of Baba. I just thought of sharing my journey in parts. Sairama Everyone. I don't want to bore you all with inconsequential details however I just thought to share my motherhood journey and if it gets published it might serve a good read for other mothers as well.
Being a mother during a pandemic comes with a different set of challenges. I had shared the first experience and this is the second experience. I will strive to continue the series.
Coming to my second experience I am a bundle of nerves whenever my baby has a small anomaly. This evening I saw blood next to her nose and I started hyperventilating. I immediately remembered Baba. Friends it's during these times that your faith is tested. The idea of complete surrender seems easy yet extremely difficult to practice. I tried my level best. How Baba helped me and was advising me to calm down and remember His name. It was very difficult for me but I meditated on Him. Thoughts came to my mind why it happened? Did I scratch him, did my bangle hurt him? Did I hold her irresponsibly? She is just three months old. I finished my Puja and braved back to check on my baby. Then what I saw was that she had scratched her nostril exterior. I sighed in relief and at the same time made a mental note to always have mittens in her hand. This seems trivial but for me when I do not have elders around, every issue becomes huge. Baba saved her and taught me a lesson.
Thank You Baba, please keep Your Krupa always on her. Sairam Sairam Sairam Sairam Sairam Sairam Sairam Sairam Sairam!
The Power Of Prayers To Sai Baba
Anonymous Shirdi Sai Devotee from India says: I am a small devotee of Baba and also a member of the Mahaparayan with Baba's grace and blessings. I would like to thank the entire team for their divine service. You are all really the blessed people who are mainly responsible for this Modern Satcharitra.
I would like to share a small experience here. For many years my daughter and son-in-law wanted to buy a house and are still struggling. Usually they used to go and see the houses and I didn't go with them. Today they fixed one house to see and I also wanted to see the house because the house is really very big, around 9000 thousand Square feet. I prayed to my Sai that today somehow I must also go with them to see the house and promised Baba that I will share it on this divine platform. It happened and I am sharing it here.
Thank You Baba. If we sincerely pray then definitely Baba listens and that is the power of prayers. Thank You Baba. Om Sai Sri Sai Jai Jai Sairam. Om Sai Ram.
Pray Wholeheartedly And Sai Baba Will Listen Quickly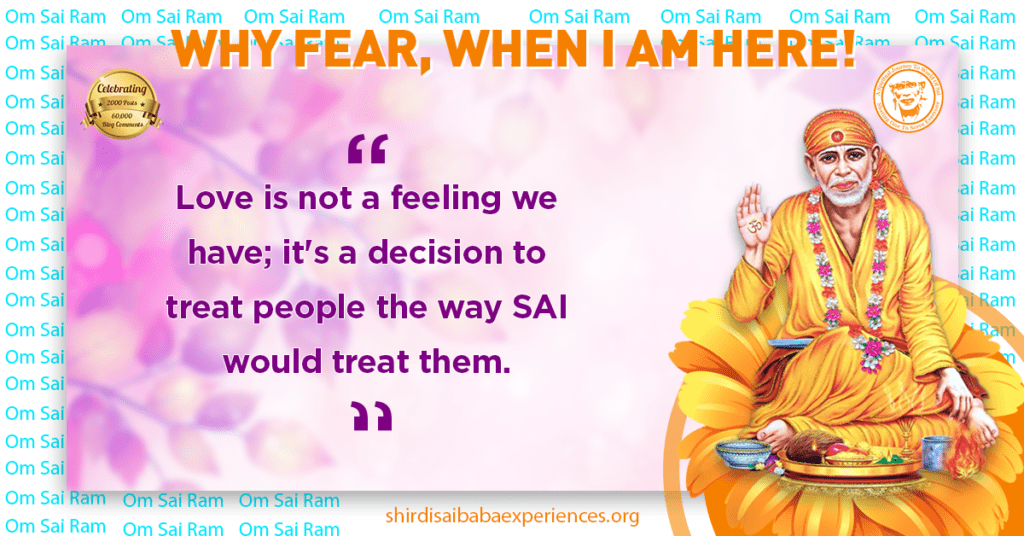 Anonymous Shirdi Sai Devotee from the UK says: I am a very small devotee of Baba living in the UK with my family. In my experience, my husband went to wash our car and after that he was going to get all the groceries. We talked on the phone while the car was getting washed. We finished our talk and we cut the phone. Then after 10 minutes, I called him again to inform him about our new flat but then he didn't pick the phone. Then after 20 minutes, I again called him and kept calling him 10 times but he didn't pick up which he normally doesn't do as he always checks his phone. I really panicked and all the negative things started coming to my mind. Then I prayed wholeheartedly to Sai Baba to please let him pick the phone. Then suddenly he picked up the phone. I was relieved and immediately I promised Baba that I will share this experience on the same day. I am writing down the same night. Thanks Sai Baba for always being with us. Thanks Hetalji and team for posting this experience. Thanks devotees for sharing your experience and reading mine. Om Sai Ram! Om Sai Rakshak Sharnam!
Baba The Saviour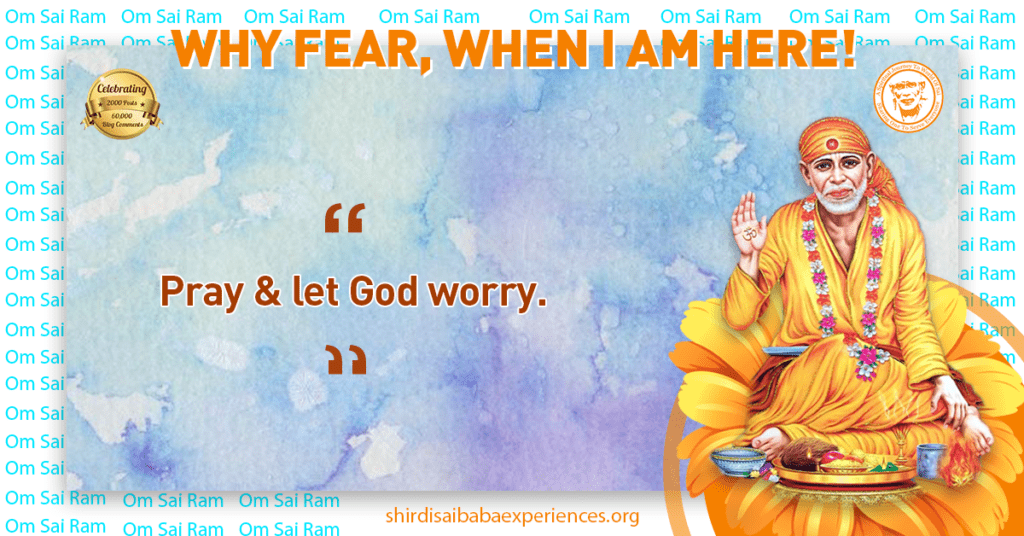 Anonymous Shirdi Sai Devotee from the USA says: I am a Sai devotee from the USA staying with my husband and kid.
Firstly, thank you Hetalji for this platform where we can share our infinite experiences with Baba.
Coming to my experience – my three years old son suddenly started vomiting and became weak yesterday night. So we got very scared. We couldn't even take him to the hospital if needed as all hospitals were full with Covid patients. So I prayed to Baba to make my baby alright. In the morning also I promised Baba that I will share if he will be alright. Thank You so much Baba for always answering my prayers in every situation. Thank You for everything Baba. Om Sai Ram. Baba, please bless everyone who is in need.
Thanks To Sai Baba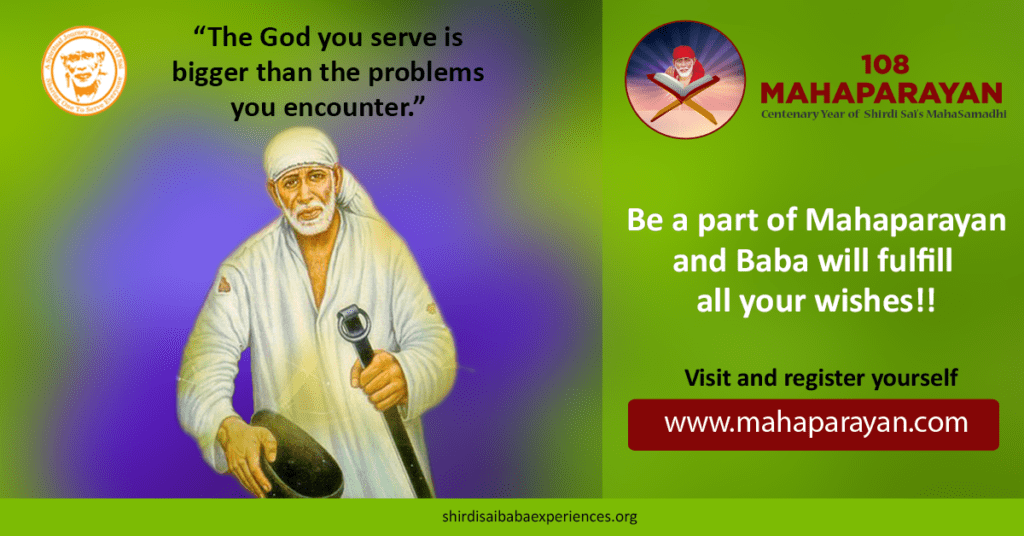 Anonymous Shirdi Sai Devotee from the US says: Om Sai Ram to all Sai devotees. Thank You to the team maintaining this blog.
Om Sai Ram. We had spent a lot of time studying for something and I prayed that if everything goes well then I will post the experience. There were a lot of hindrances but our Baba was able to give us the best and helped us out so much. I have no words to thank our Baba for beautifully pulling the strings and making the best for us. We are always at Your feet Baba. Thank You so much Baba.
---
An interesting book "ShirdiChe Sai Baba" is being shared on Shirdi Sai Baba Books.com, in parts. It is a book worth reading by those who are keen in knowing veiled history of Sai Baba during His times. 
More from SaiYugNetwork.com
© Shirdi Sai Baba Devotees.com – Member of SaiYugNetwork.com