Sai Baba Solved Devotee's Financial Need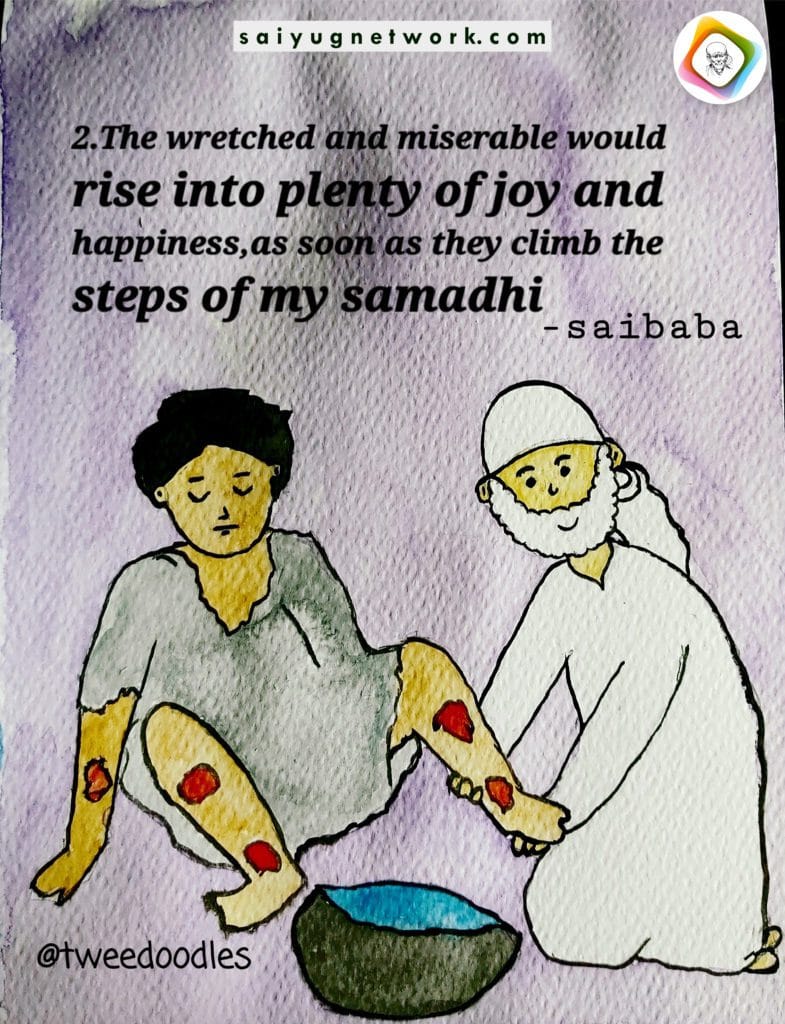 Anonymous Shirdi Sai Devotee from India says: I am a devotee of Baba and also belong to the Global Mahaparayan group headed by Poojaji. 
My husband was working in the Gulf and in the month of July, he was given one month's notice of termination of his job. Since April 2020, he has been on a 50% salary. Money was really getting tight. We had a flat which was rented out. Due to the lockdown, the tenant was finding it difficult to pay the rent. I did not pressure the tenant to pay the rent. 
Last week of July, my husband informed me that he would not be able to remit money for the month of August as he would need it to wind up in the Gulf. He was worried about whether I would be able to manage. I said yes. Honestly speaking, even though I boldly said yes, I was really worried, no remittance from my husband as well as no rent from April to July. How was I to manage the finance? 
I immediately started praying to Baba. The first week of August I got a call from the tenant saying that he was very grateful to me for not asking him for the rent for the last four months. He further stated that he would be depositing two months' rent to my account immediately. It was such a huge relief. My financial needs for the month of August were solved. It was nothing but Sai Baba's leela. Thank You Baba. Om Sai Ram!
Sai Baba Listens To Everything
Anonymous Shirdi Sai Devotee from India says: Om Sairam. Thank you Hetal Mam for giving us the opportunity to share more and more experiences.
I am also a Mahaparayan devotee. I have joined the Mahaparayan group in the month May, 2021.
After joining the Mahaparayan group, the next week our whole family had tested corona positive. By Sai Baba blessings, we all recovered. According to the government of India guidelines, one should take a vaccine after three months from the date of being infected. I prayed to Baba that if there would not be any major side effects after taking the vaccine, especially in the case of my husband, then I would submit my experience. And yes, Baba listened to our small wishes also. My husband also had minor side effects. Thanks a lot Baba. 
I know thank You is not enough. Baba as You know my brother had severe side effects after taking the first dose vaccine. He will take the second dose this coming Monday i.e. 20th September 2021. Baba this time he should not have any major side effects like the first dose vaccine. Baba, I will submit my experience again after my brother will take the second dose vaccine. Baba this time there should be no side effects. Om Sairam! Om Sai Rakshak Sharanam Deva. 
Sai Baba Corrected The Engine Trouble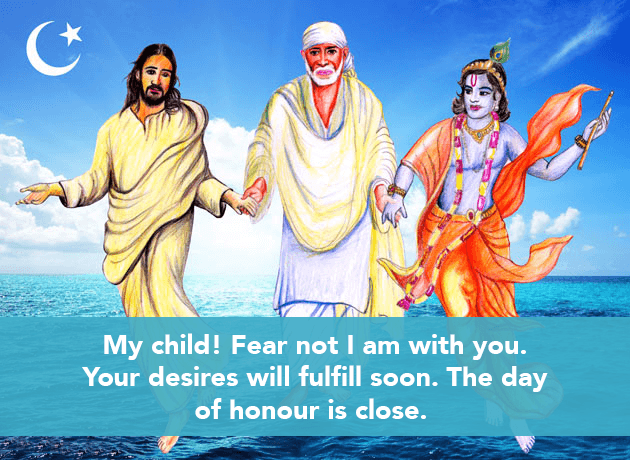 Shirdi Sai Devotee Divya Walia from India says: I have been a blessed devotee of Baba since 2009. This experience is regarding engine trouble in our car. Two weeks back, we were going out of the station and it was raining on the way. When we reached there, at night while going out we saw the engine light (indicating trouble in the engine) was on. Since the next day was a Sunday, we were worried about how to get it checked and we had to travel back on Monday. But by Sai Baba's grace, the mechanic told us there was nothing to worry about, it was because of moisture and so we could continue to drive. The light was still on but by taking Baba's name we started back and reached home safely. 
After coming back we decided to get it checked again at the service center since the light was still on. The mechanic said that there was nothing to worry but if the light didn't go off then we would have to get the sensor changed, which costs 25-26K. We prayed to Baba that the light should go off and we don't have to spend this much amount. Baba listened to us and the light went off. Thank You so much Baba for always being there with us during all our troubles big or small. Please bless all Your devotees with happiness and good health. 
Sai Baba's Help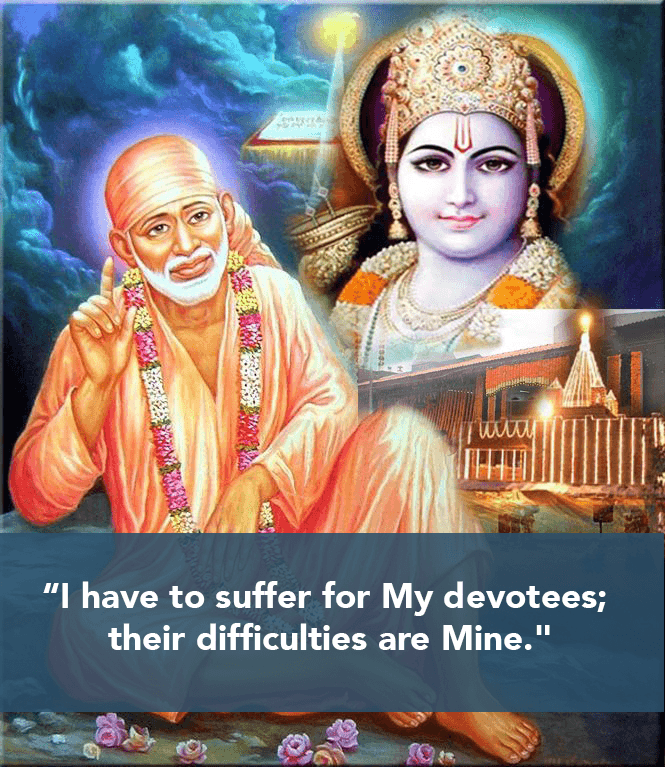 Anonymous Shirdi Sai Devotee from the USA says: I reside in the USA. Experiences posted on this website give me strength during difficult times. Hetalji you are so fortunate as Sai selected you as a messenger for spreading his divine leelas through this website. Sai has been guiding me through experiences on this site, Q and A site, and Saiyug network messages. 
I have shared many experiences and most of them were published here. My son has been suffering from health issues for the past few years. After Sai came into our life, two years back his health issues started resolving one by one. Sai Baba's Udi cured his stomach pain, rashes and swelling of ankles and knees. My son's medical tests came normal by Sai's grace. Still few problems were there. I am sure Baba will solve them soon. 
Whenever I have any problem at work, I ask Baba through chits. He provides me with solutions for all my experiments. I got success in all experiments by Sai Baba's answers. Thank You Baba for helping me in my experiments and also resolving the instrument issues. Sai please save all people from the Corona virus. 
Lost Headphones Found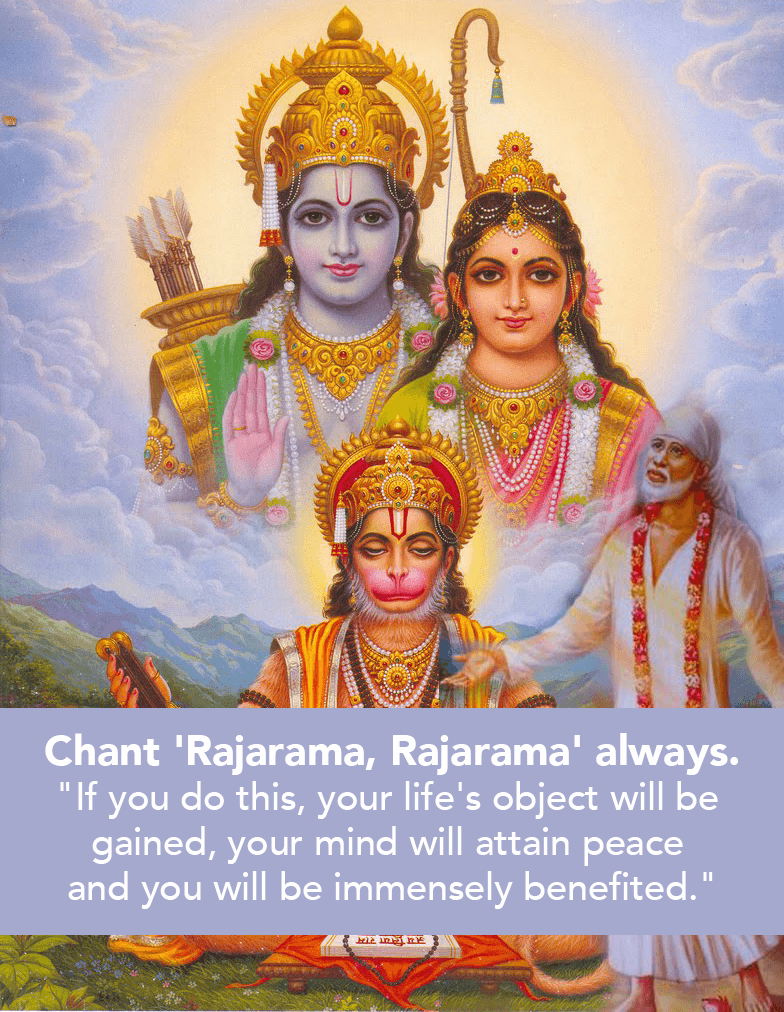 Anonymous Shirdi Sai Devotee from India says: I am a small devotee from Chennai India. Thank Hetalji for creating such a wonderful platform. I am writing about my fourth experience. Daily I am experiencing the leela and blessings of Sai Appa. 
Yesterday I was searching for my headphones. I knew that I hadn't lost them but I had misplaced them. Yesterday when I was searching amidst my husband's scolding, my inner feeling told me that Sai Appa will make me find it out the next day. Yes, as usual, today I found it through the grace of my Sai Appa. Thank You Appa, as promised I have penned my experience. Please save the world from this pandemic and bless all Your children. Om Sai Shri Sai Jai Jai Sai. 
Sairaya (Sai Baba) The Ultimate Doctor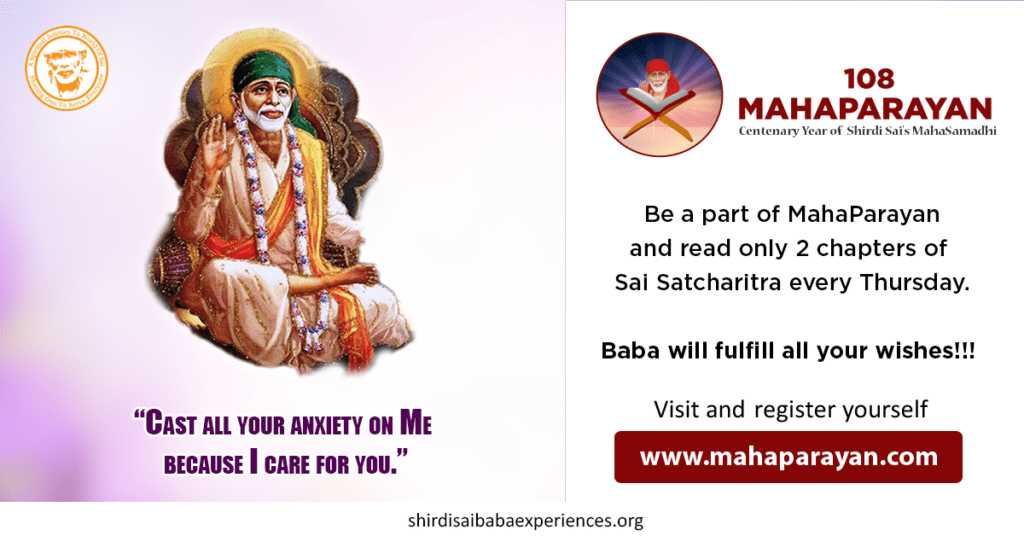 Anonymous Shirdi Sai Devotee from India says: Om Sai Ram. I am a simple child of Baba. With Baba's blessings, I am having a healthy life. 
For the past two years, I have been suffering from acid reflux which becomes severe during the nighttime mostly. The acid reflux was so severe that I was even unable to breathe. With Baba's blessings, I took a vow to share my experience here if I got cured of this acid reflux. Then within a few minutes, I got rid of the acid reflux. Thank You Baba, as I had promised my Baba that I would share the experience here with Baba's children, so I shared it all. Om Sai Ram!
---
An interesting book "ShirdiChe Sai Baba" is being shared on Shirdi Sai Baba Books.com, in parts. It is a book worth reading by those who are keen in knowing veiled history of Sai Baba during His times. 
More from SaiYugNetwork.com
© Shirdi Sai Baba Devotees.com – Member of SaiYugNetwork.com