Nirgun Sai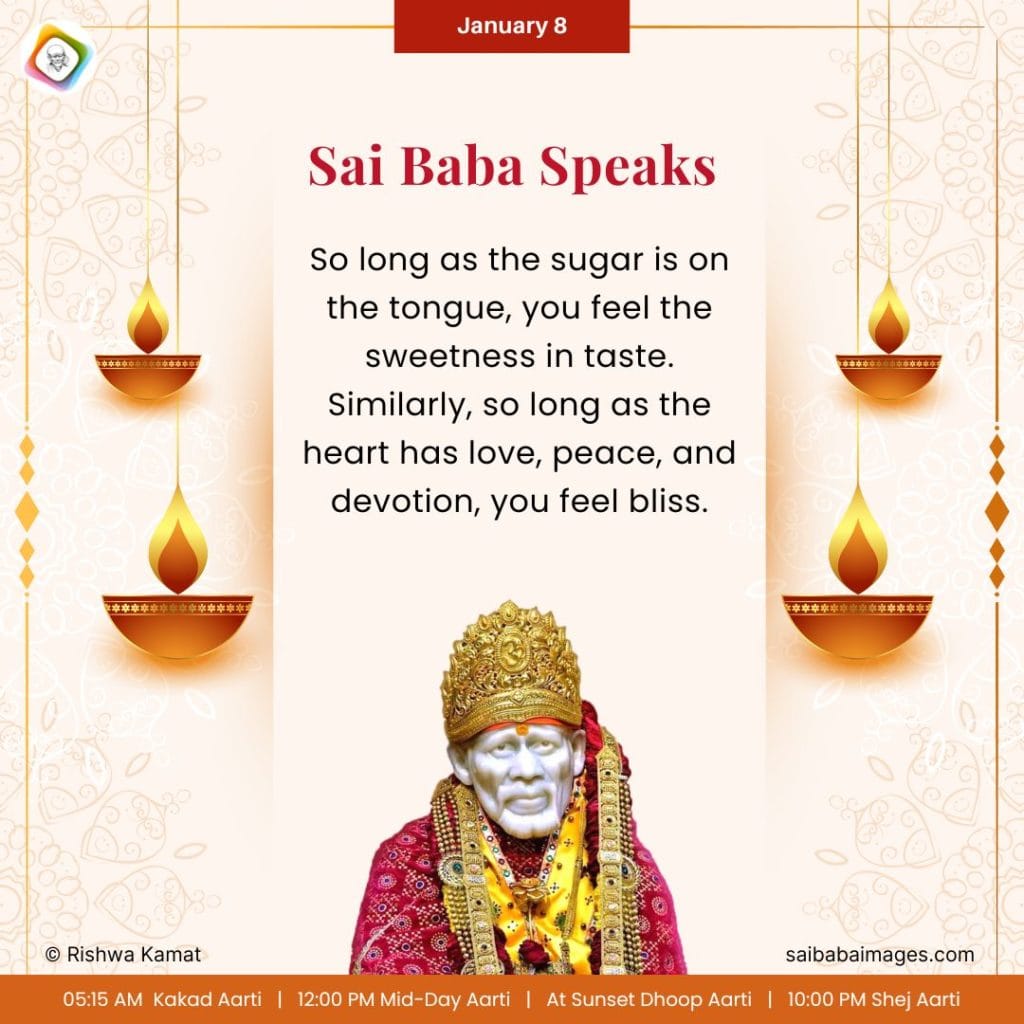 Download Sai Baba Calendar for January
Anonymous Shirdi Sai Baba Devotee from USA says: Sai Ram everyone and thank you for maintaining this blog.
Our problem gets vanished by writing on this blog or we find a way. I shared my experience of how I met a guy on a matrimonial site and talked to him for months before things took a turn in a different direction. The guy went away. I used to Ask Sai Baba for a second chance and make things right between us as he was my friend too and I didn't want to lose him.
Sai Baba helped me and gave me second chance where I was able to share his messages on how I felt about him and apologized for mistakes/confusion. Baba let this run for four months and at the end when I hoped things will go okay, he blocked me. Baba helped break the ice between us by making us talk. I feel this is over on the day of Devuthayani Ekadashi, even though there is slight hope. This ran for more than a year. Baba, please carry me and heal me now. No more suffering now. Please don't let me chase what's not for me. Please help me manifest what's for me. My family is worried about me. Please take care of them. I still have the hope to reunite.
Request to girls/guys/families, take matrimonial sites seriously and don't waste another person's time. Do not hurt others because of your own insecurities/attachment issues. Heal before you meet someone and don't emotionally manipulate others for your own benefit. It hurts and creates havoc. You don't realize it, but those mistakes/wrongdoings come back in different forms. Don't take someone's "baddua (curse)"; because a broken heart's voice reaches God. He hears everything. Don't pretend to be nice if you are not nice. Be straightforward and upfront.
I am a simple person with simple thinking and this experience taught me a lot. Thank You, Sai….!!!!
Saibaba The Savior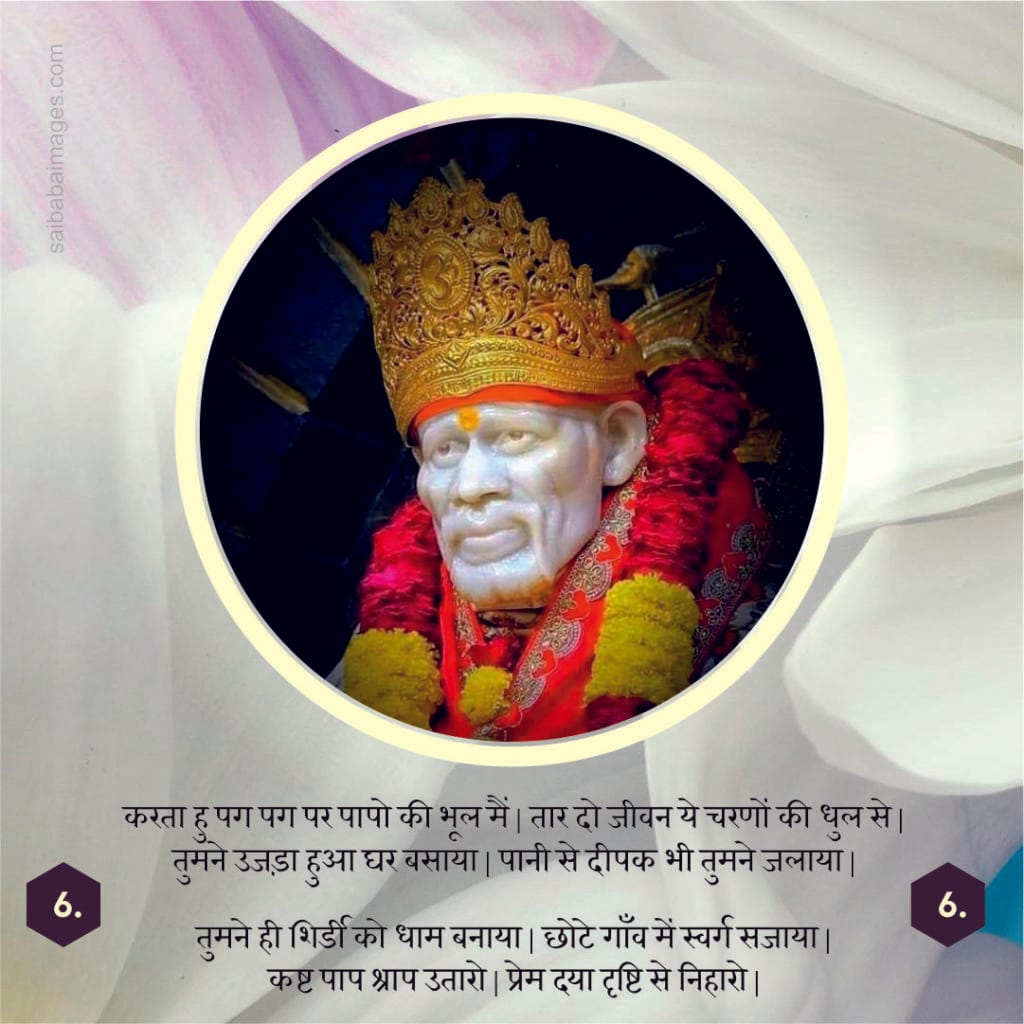 Anonymous Shirdi Sai Baba Devotee from USA says: Om Sai Ram, I am one of the sparrows that baba has pulled towards him.
He humbly pulled me towards Him and Baba has been showering His blessings on us throughout our life. Baba also pulled my husband towards Him, and now he has become a sincere devotee of Baba. Thanks a lot, Baba for everything. Kudos, to the people maintaining this blog. You all are blessed ones and may Baba continue showering His blessings on you all. I am part of the Mahaparayan group because of His blessings. Whenever I feel low I read the miracles of Sai Baba on this site and I get more energy and peace.
Baba has shown many miracles in our life. Even for small things me and my husband go to Baba. He guards us like a parent and guides us on the correct path. Thank You for sending the purchased product without any damage. We started purchasing things for our new home and by Baba's Grace, we were able to book at the best price. Please be with us and shower Your Blessings on us. Please give permission to visit Shirdi. Thank You, Baba. Please bless all your devotees.
Om Sai Namo Namah, Sri Sai Namo Namah, Jai Jai Sai Namo Namah.
Sai Baba Saves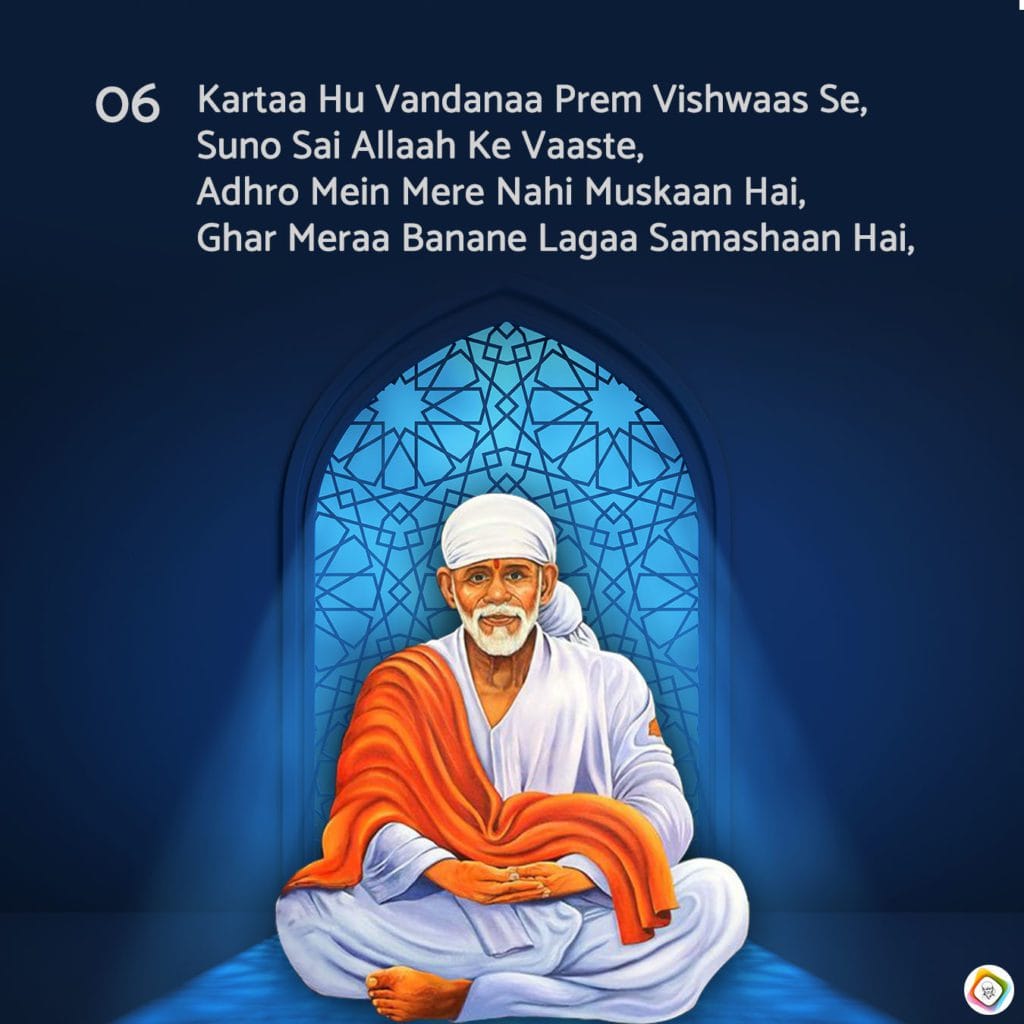 Download Sai Kasht Nivaran Mantra
Anonymous Shirdi Sai Baba Devotee from USA says: I am Baba's daughter. He is my everything.
Baba, how do I express the love that I feel for You? You have been there for me through thick and thin for these last five-six very tough years. You were my only solace. No one could do anything. I was worried about him so much. He has gone through a lot. Faith in you is what got us through this very difficult period. Baba, he has suffered so much. Only because of Your Grace, he got this opportunity. I'm so very grateful to You Baba. I was waiting for this for a long time. Baba, he is a very compassionate person and he will help anyone. I don't understand why he had to go through all of this. I pray to Baba please take care of him and bless him. Then anything is possible.
Baba, I am finishing my 9 Thursday vrat this coming week please accept my vrat. Baba, I know Your timing is perfect. Please let him be where he is supposed to be. I won't see him thrive and reach his potential. I want to seem happy and proud. He is such a good person. Baba, he has a kind heart.
Please bless him, Baba. Their happiness is all I want. I will always be indebted to you Baba. Love You, Baba.
Anant Koti Bramhand Nayak Raja Dhiraj Yogiraj Parabramha Shri Satchidanand Sadguru Sainath Maharaj ki Jai. Thank you.
Sai Baba Blessing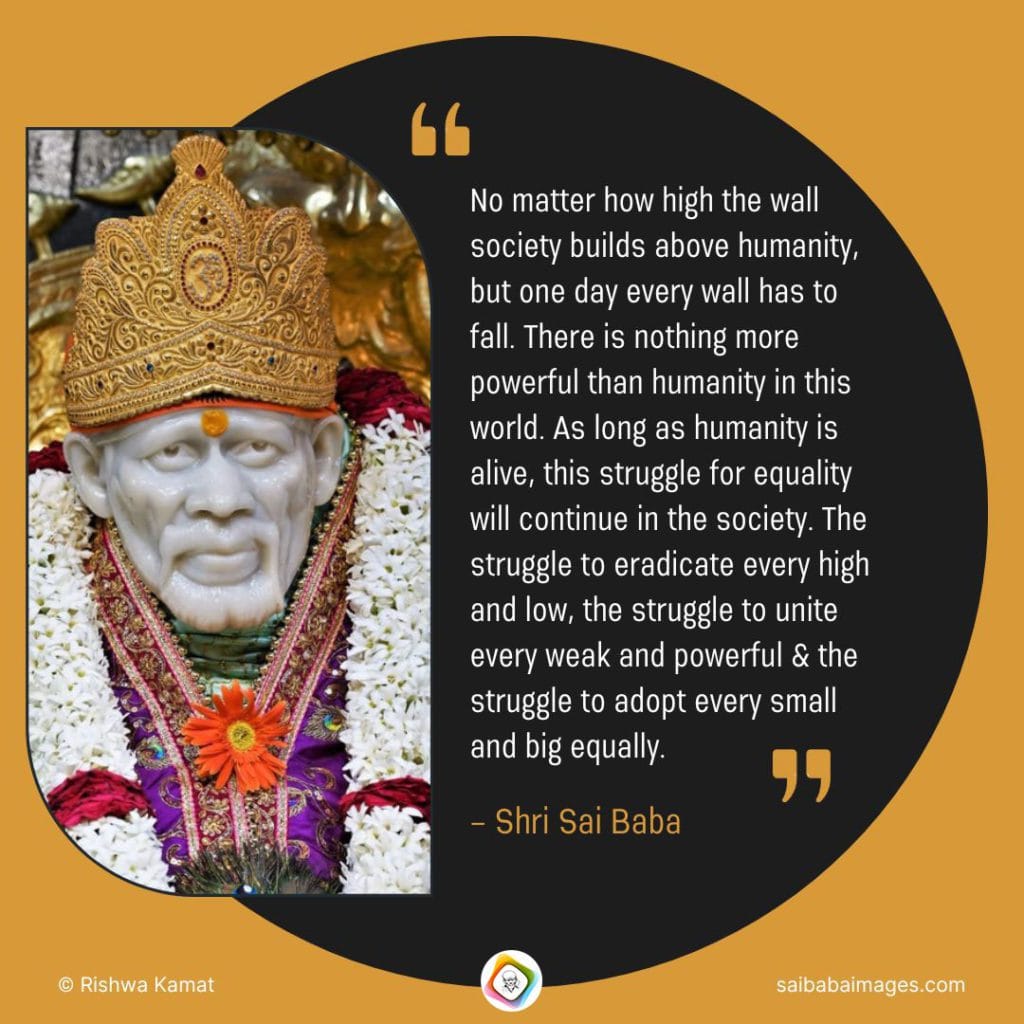 Download Sai Baba HD Images Wallpapers For Free
Anonymous Shirdi Sai Baba Devotee from India says: Om Sai Ram, I am a devotee of Baba.
Please keep me anonymous. I am from Mumbai and always feel blessed to be at Baba's feet.
Thank you to Hetalji and to the entire team for creating such a wonderful platform where we can express Baba's Blessings in our life
I am so thankful and grateful for Baba's blessings for my health, I prayed to Baba and had Udi mixed with water. Thank you Baba for blessing me with good health.
Thank you Baba for blessing me and my family. Baba sorry for posting my experience late. Baba's blessings are always there for my family and me.
Sai Devotee
Sai Baba Blessed With Good Health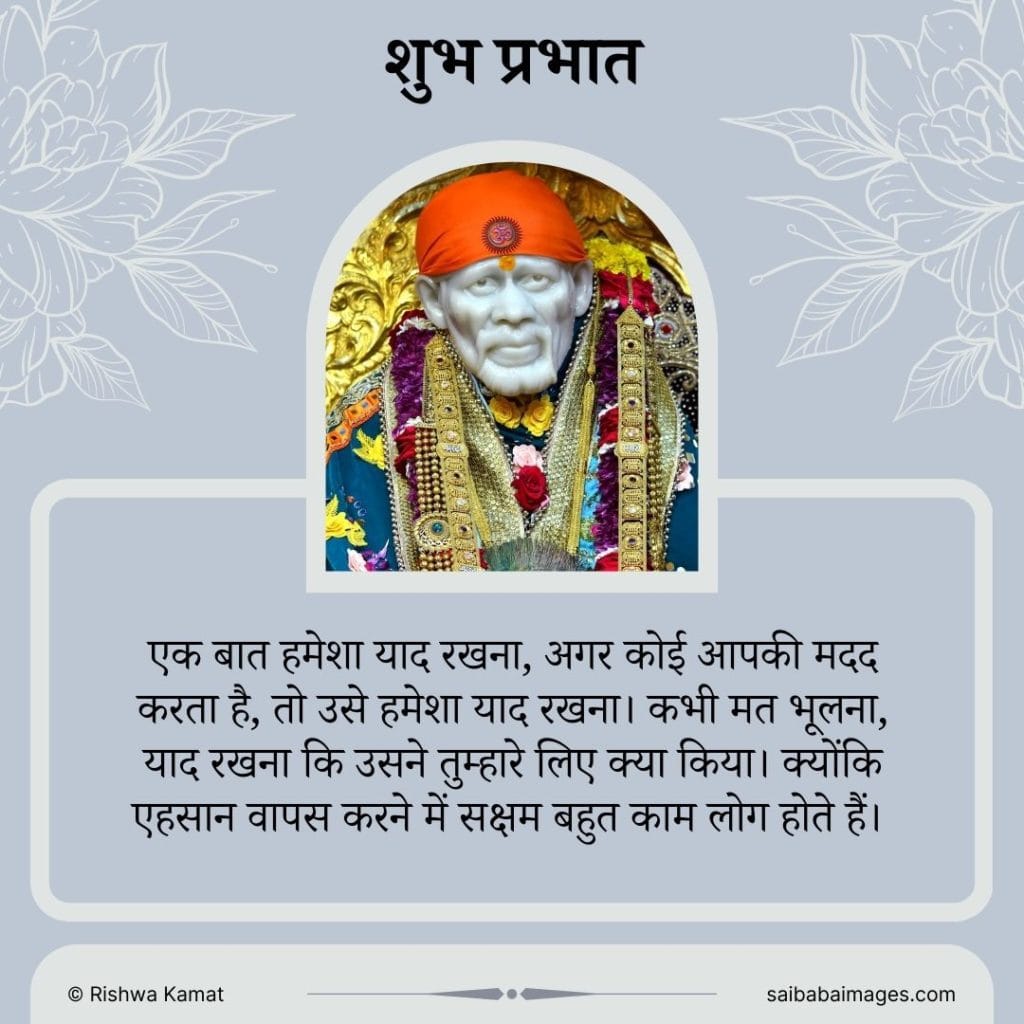 Anonymous Shirdi Sai Baba Devotee from India says: I am a devotee residing in the mountains. Though a doctor but all my studies fail.
It dates to the time when I encountered illness in my family. My studies came to no rescue. I was at loggerheads and very tense. I prayed to Baba and He responded positively. Thank You, Dear Baba. I am sorry I fight with You, ask to show Your presence and miracles. Please forgive me. Please bless me with good health and energy.
Experience with Sai Baba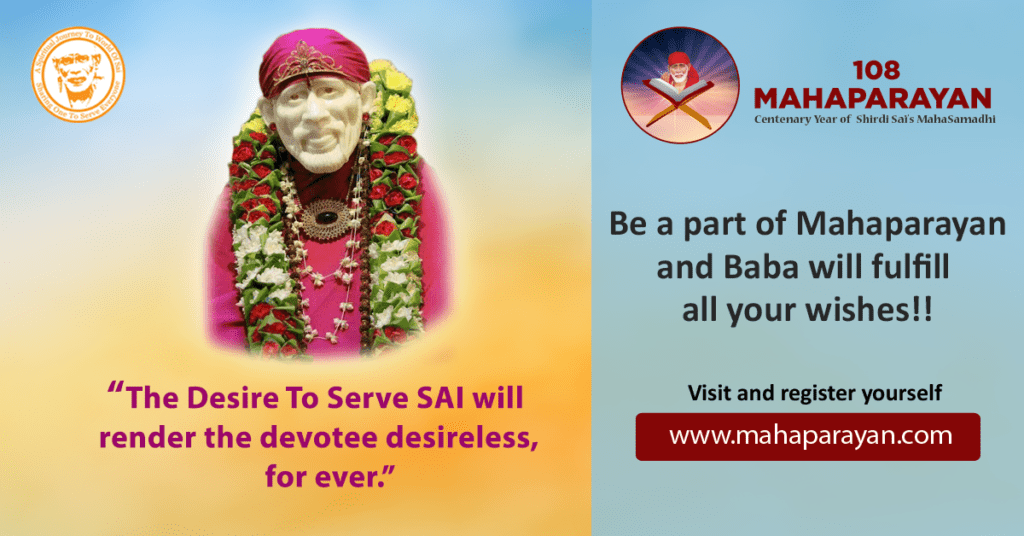 Shirdi Sai Baba Devotee Maheshwara from India says: I am Maheswara from Hyderabad working in the IT field.
As part of my project work and it's not been resolved for 30 mins and it's mandatory for us to fix it. So after praying my beloved Baba the issue got resolved.
---
More from SaiYugNetwork.com