Sai Baba Miracles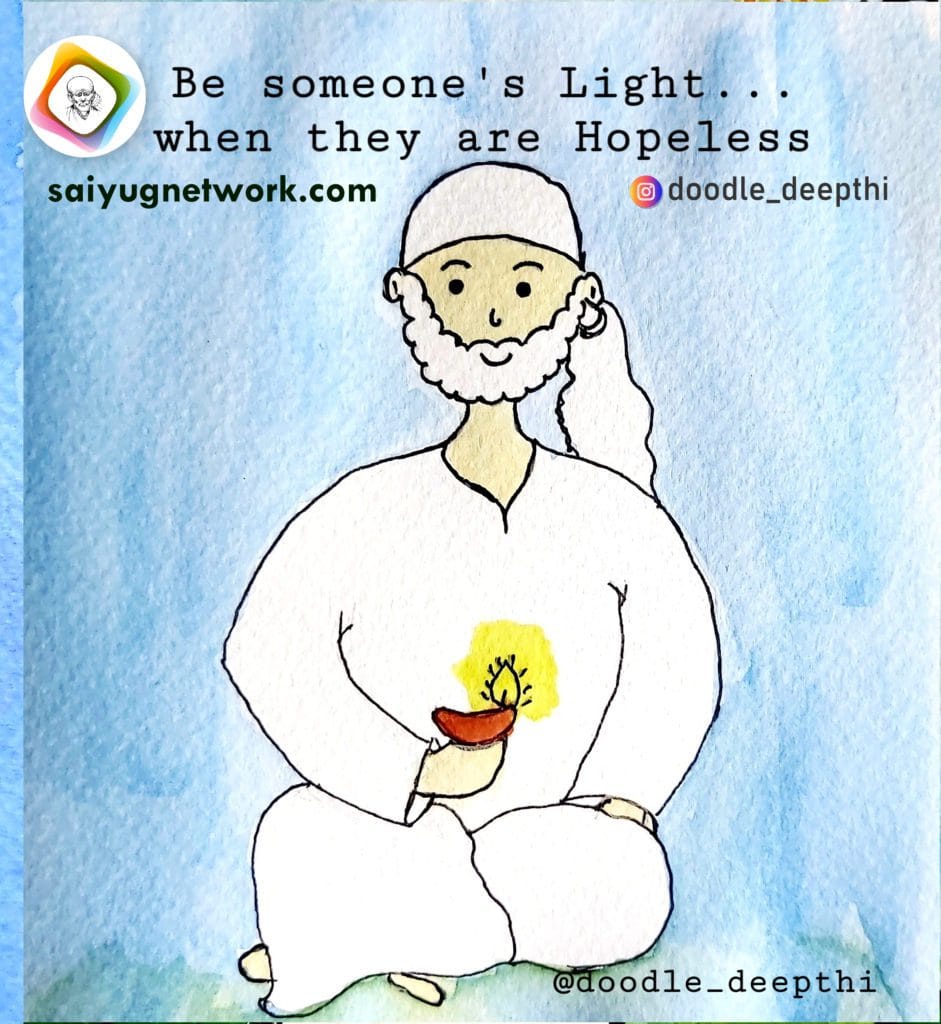 Anonymous Shirdi Sai Devotee from the USA says: I want to be called Sai's daughter. Thank you Hetalji and team for providing us this platform where we Sai devotees can share our sweet experiences with our Sai family. Today again I am here to thank my dear Sai.
1. Thank You Sai for taking care of this sale too without any issues, everyone liked it very much and this was possible only with Your blessings Deva. Everything was sold out, You took care so nicely that everything was liked by everyone and everyone liked it very much too.
Deva, I don't know if I am even a little worthy of Your love but I will try hard to make sure that I walk on Your footsteps.
2. Thank You Sai for protecting my kids and always being with them and taking care of them. Sai, they love You very much. Sai, please don't leave their hand for any reason, Deva. Protect them and make them study well, Sai.
3. Thanks for helping me cure my itching Deva.
4. Thanks for reducing my tooth pain Sai.
5. Thank You so much Sai for giving our H1 visa extension and my EAD extension on time. I know Sai this is nothing but Your magical blessings which have helped us sail through this.
6. Thank You for making sure that our biometric appointment was done properly and on time, Sai.
7. Thank You for helping me with my office work Sai, You know very well that I would not be able to do anything without Your help Sai. You know what to give me and in Your timing and I completely trust that Sai, no questions asked.
Thank You for everything my Sai. What will I do without You, Deva? Love You Sai! Om Sai Ram!
Fulfilment Of Devotee's Wish by Sai Baba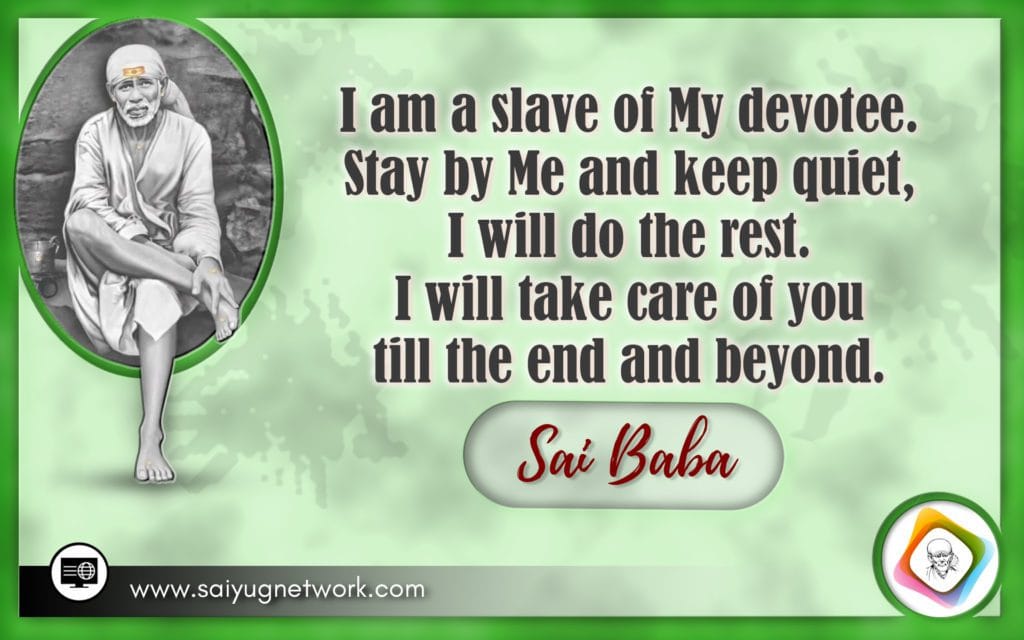 Anonymous Shirdi Sai Devotee from India says: I would not say that I am a devotee of Sai Baba from my childhood. Hope He won't be angry with me.
My mom has been His devotee for the past three years. She is truly blessed to be part of the Mahaparayan group and serve our beloved Baba for three years. I have joined the Mahaparayan group last week only. Before my family became devotees of Sai, we used to visit His temple like any other temple only. I used to worship Him only when I was stressed and wanted to come out of it. But for a few months, I totally surrendered to Him.
One problem was bothering me a lot. So I said to Sai that if You relieve me out of it then I shall post it as an experience. I don't know whether it will be published or not. Now I feel relieved; thinking that Baba has saved me from danger.
I would like to say that for those who surrender to Him, He would take care of them. I conclude by saying that Sai is my mother, my father, and my friend Who protects me. Thank You so much, Sai. Om Sai Ram!
Sai Baba Blessed To Open An Account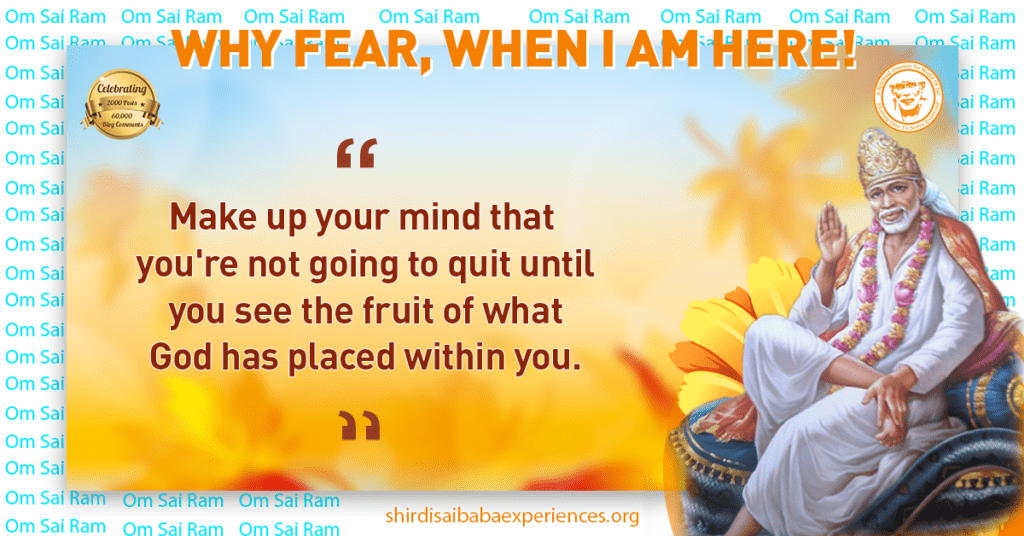 Anonymous Shirdi Sai Devotee from India says: Om Sai Ram, please keep me anonymous.
I had to create an account in a government bank. But for one or the other reason it couldn't be opened even after making three to four visits to the bank. After giving all the documents also, my name was spelled incorrectly. I prayed to Baba and promised to share my experience if the account would be created with correct spelling. The same day itself, the account got created without any issues. Thanks a lot to Baba.
Dear devotees, Baba always helps us and takes charge of all our affairs provided we surrender at His lotus feet. He always fulfills all our needs and wishes. As a token of gratitude, we should share all the Sai miracles or Sai blessings of our life, on this holy site, which pleases Baba a lot. Om Sai Ram!
Experience With Sai Baba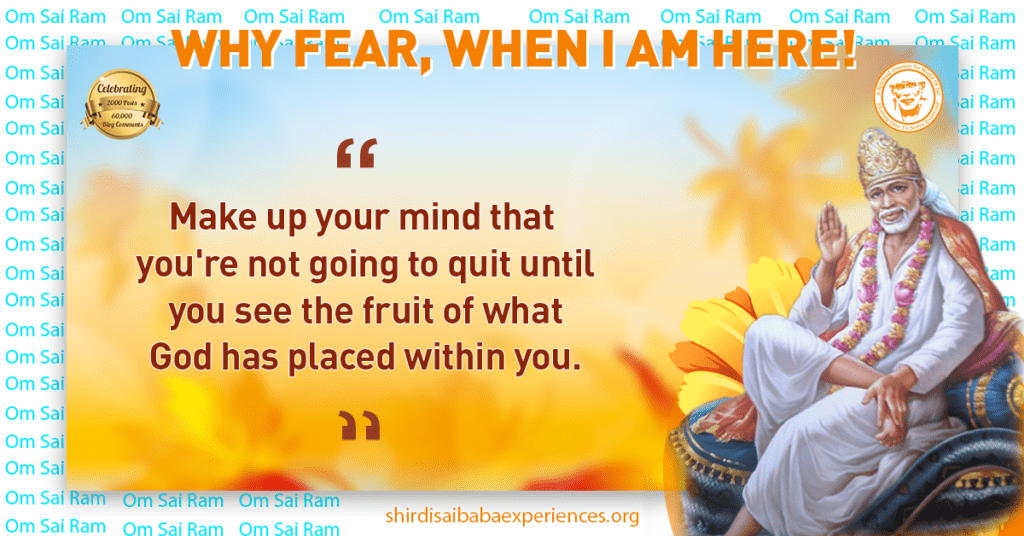 Shirdi Sai Devotee Maheswara from India says: I am Maheswara from Hyderabad working in the IT field.
Today I traveled from Hyderabad to Nellore and I brought my computer as well. So after reaching Nellore when I checked in my Bag for the token which is required to login to my project work, I didn't find it. So I prayed to Baba that if I found it then I would post my experience. Surprisingly it was on the other side of my bag. Really, Baba saved me from a very big problem.
Om Sainathaya Namaha!
Sai Baba Grace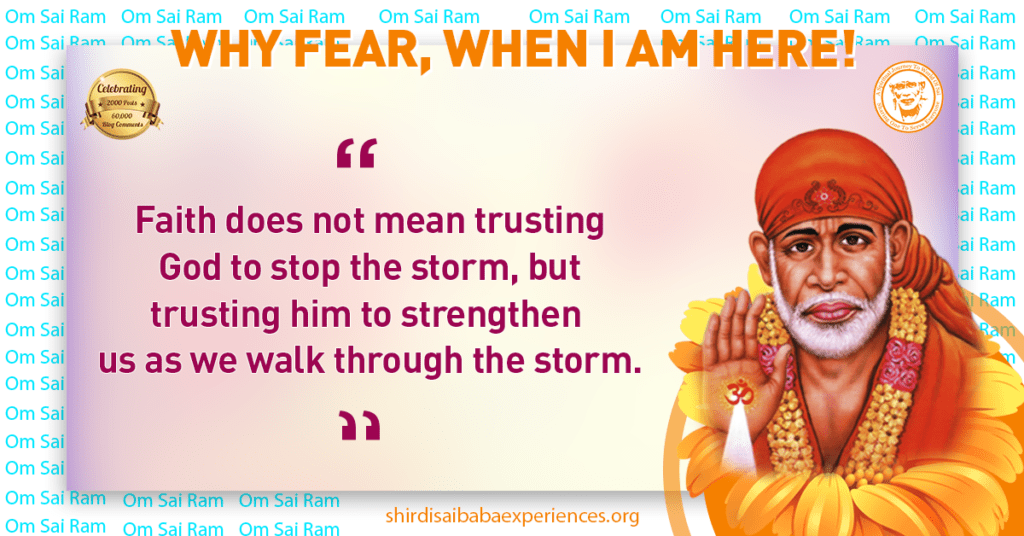 Shirdi Sai Devotee Aiswarya from India says: Thanks a lot Hetalji for this opportunity to thank Sai.
I am a great devotee of Sai Deva and I used to share experiences here.
Yesterday I had a severe headache and I was afraid whether I had corona. So I prayed to Sai and applied Udi. Next, I became fine. Thanks a lot, Sai. Also, my brother had the same problem. He also became negative when he did an antigen test in his room using the kit. Thanks a lot, Sai. Thanks for helping us. Thanks for helping my sister with her work.
Thanks to Sai Baba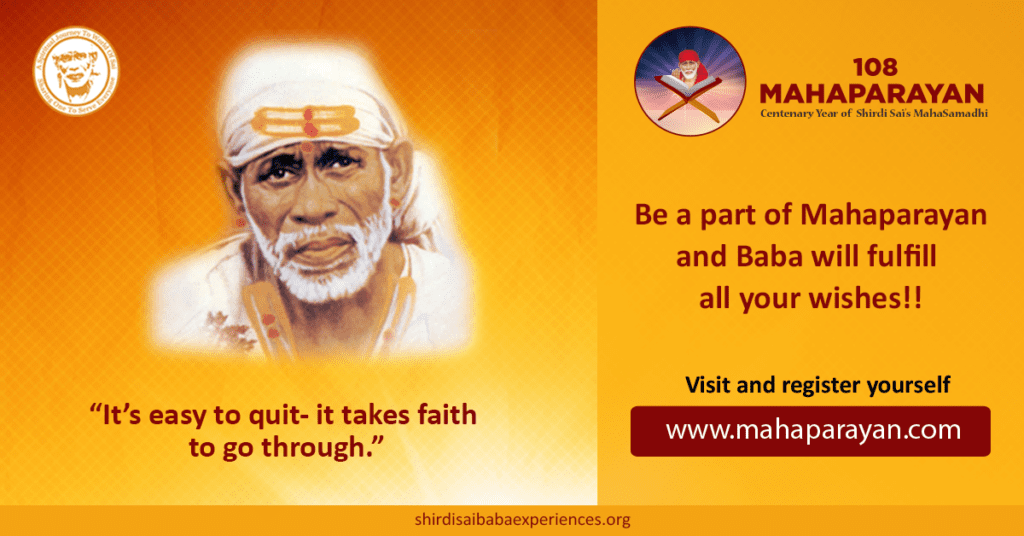 Anonymous Shirdi Sai Devotee from the USA says: Om Sai Ram to all Sai devotees. Thank You to the team for maintaining this blog.
Om Sai Ram. I was in a very stressful situation and it was my fault but I was praying to Baba to make everything ok. I was very worried and I just kept saying Baba's name. I didn't want to cause any trouble and I prayed to Sai Baba that if He helped to resolve everything then I would post the experience. Yes, our Baba helped and He took care of everything. Baba, I am so thankful to have You in my life and I cannot thank You for everything that You do for me. Thank You so much, Baba.
---
An interesting book "ShirdiChe Sai Baba" is being shared on Shirdi Sai Baba Books.com, in parts. It is a book worth reading by those who are keen in knowing veiled history of Sai Baba during His times. 
More from SaiYugNetwork.com
© Shirdi Sai Baba Devotees.com – Member of SaiYugNetwork.com