Sai Baba Saved Uncle From A Tragic Accident
Anonymous Shirdi Sai Devotee from India says: Om Sri Sai Ram! I wish to remain anonymous. I am part of the Global Mahaparayan group MP-8892N1 Arun Aathi Sai. This experience happened to me way back in November 2019. Sorry, Baba for the delay in posting. 
My uncle has met with a severe accident and he was injured in the brain. He was in a coma for almost three days. I was recently married. I used to stay at a different place so nobody informed me of the accident. On the 2nd day, while he was still in a coma, the doctor said that there were no hopes at all and to please inform the family members. Then I got a call from my father that an accident took place and the chances were very less. I was dumbfounded and didn't know what to do. I could only think of his wife and children who are very young. I didn't know what to do, as I was far away.
My husband told me to fly there immediately but I said no and that he would be alright. But from within I wanted to see him and do something to save him. I was continuously praying to all the Gods to save him. I didn't sleep the whole night. Early in the morning my husband and I went to the Bheemashankar Jyotirling to offer our prayers. I was a devotee of Sai Baba by then only and was chanting His name continuously while going.
I fell asleep as we started very early in the morning and got a dream that Baba was in the operation theatre and operating on my uncle (Mama).  After a few minutes, Baba told me in my dream, "Your uncle is safe." I woke up to that. There was no network as we were traveling. After I got the network on my mobile I got a call from my father saying that my uncle opened his eyes and was safe. I just couldn't believe what had just happened. I was beaming in joy. He recovered post that and he is doing perfectly fine. 
Thank You Baba, thank You very much. My belief in Him grew more post the incident and I also got a chance to join the Global Mahaparayan in January 2020. Thank You.
Sai Baba Blessings On Devotees Family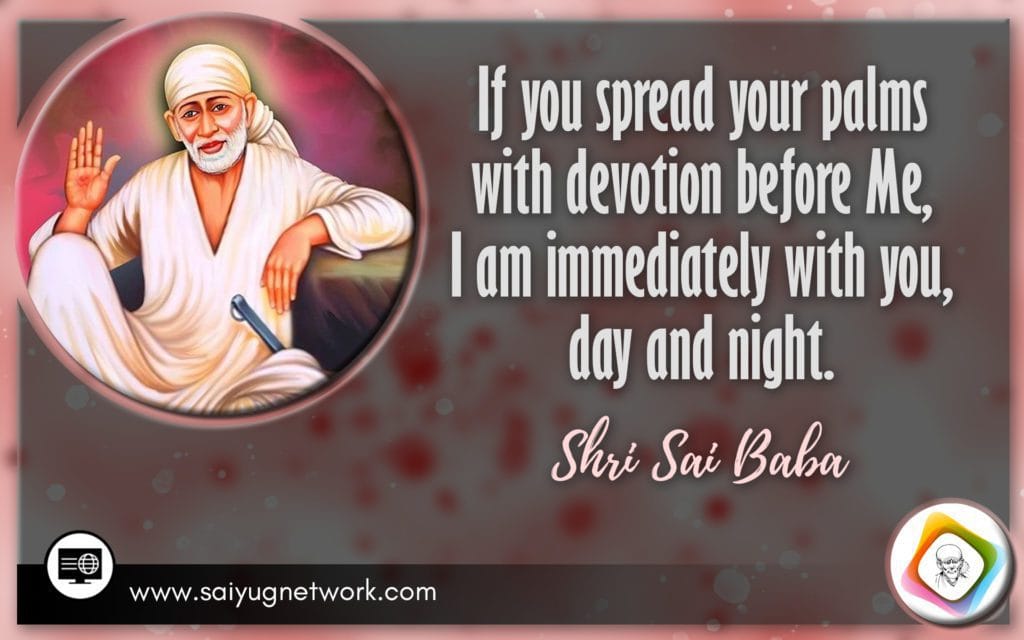 Anonymous Shirdi Sai Devotee from India says: Our whole family is devotees of Baba. I have been a staunch devotee of Baba for more than 15 years. My daughter and son are also great devotees of Baba. My son was on a business trip to someplace. Usually, I call him once he returns to his room after work but yesterday when I called him he didn't pick up the phone. That night and the next day in the early morning also I was trying and it came as my mobile was switched off. I was so scared and prayed to Baba that he should answer our call before 9 am. I called the hotel he was staying in and contacted his room number. He picked up and answered. That was such a big relief for me. Thank You so much, Baba. Please be with us in all walks of our life. My daughter has selected a partner for her. The steps we are taking should go well if You feel he is the right match for her. Please be with us, guide us in this and everything. Thank You so much, Baba. Sri Satchidananda Satguru Sainath Maharaj Ki Jai. Sai Ram!
Letter Of Gratitude
Shirdi Sai Devotee Meghna Sai from India says: Om Sai Ram. Thanks to the team. Baba, thanks for getting my period on time. As promised I am posting it here. Baba, You did that miracle, and it's Your responsibility to take care of everything. I know You will take care of our family and we will follow You. I will be selfish and greedy sometimes, please forgive me. But heartily I want You. Om Ganeshaya Om Shakthi Kallalamma Thaye Adhithimappa MKDG. I want Your love till my last breath.

Thanks for everything. I hurt my father, mother, granny, aunty and my sisters in my marriage decision. Please give them peace of mind and good health. You know my wish.

Thank You and love You.
Daughter of Sai
Sai Baba Saved From Pandemic
Anonymous Shirdi Sai Devotee from India says: Sai saved me from a pandemic situation. I am a Sai devotee from India. Thanks to all devotees who are reading my experience. I want to share a small experience that happened last week. I traveled from my hometown. After coming back in 2 days I suffered from body pains, fever, and headache. I was afraid that it could be any sign of an omicron. But Baba saved me from this situation. When I got tested it was shown as mild viral fever. Baba saved me from the situation. Thanks to Hetalji and the team for creating a wonderful blog to share our experiences. Thank You so much, Baba. Om Sri Sairam. 
Thanks To Sai Baba
Anonymous Shirdi Sai Devotee from the USA says: I'm a small Sai daughter. Om Sairam!
Baba, thank You for everything. Whenever I call for help, You are always there to help me. I will always be surrendered at Your feet, Baba. Thank You for all the blessings in my life, Baba. Please be with us always and bless us all.
Bow to Shri Sai peace be to all.
Om Sairam
Sai Baba Averted Danger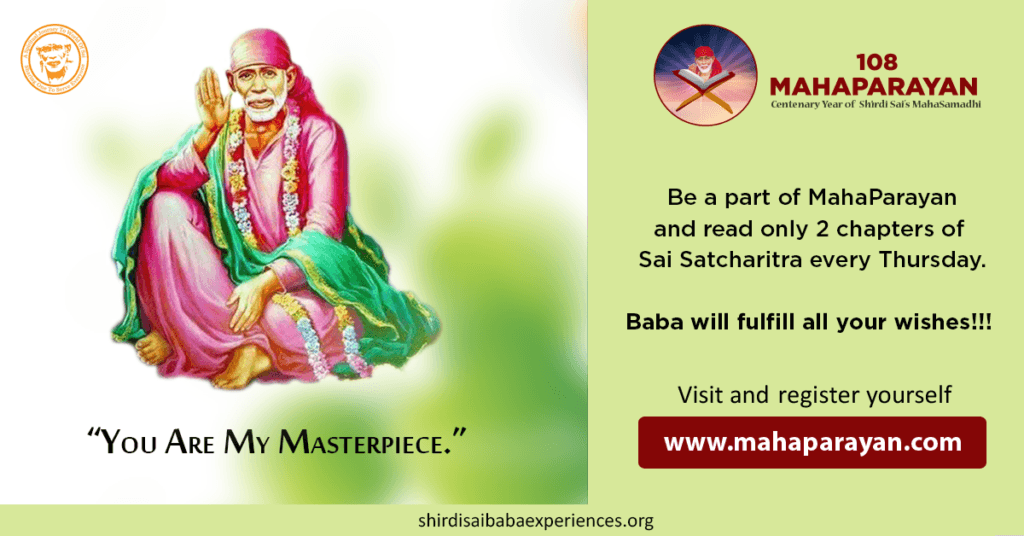 Anonymous Shirdi Sai Devotee from India says: I am a small devotee of Sai. Thank you team for this wonderful platform.
My daughter's hostel mates were not feeling well. I prayed to Sai that they should be ok, if so then I would post the experience. Thank You Sai Appa. You are always there whenever I need You. Thank You, Sai. Please bless and be with us always. Om Sai Shri Sai Jai Jai Sai. 
---
More from SaiYugNetwork.com
© Shirdi Sai Baba Devotees.com – Member of SaiYugNetwork.com