Sai Baba Can Change Even A Bad Fate For Good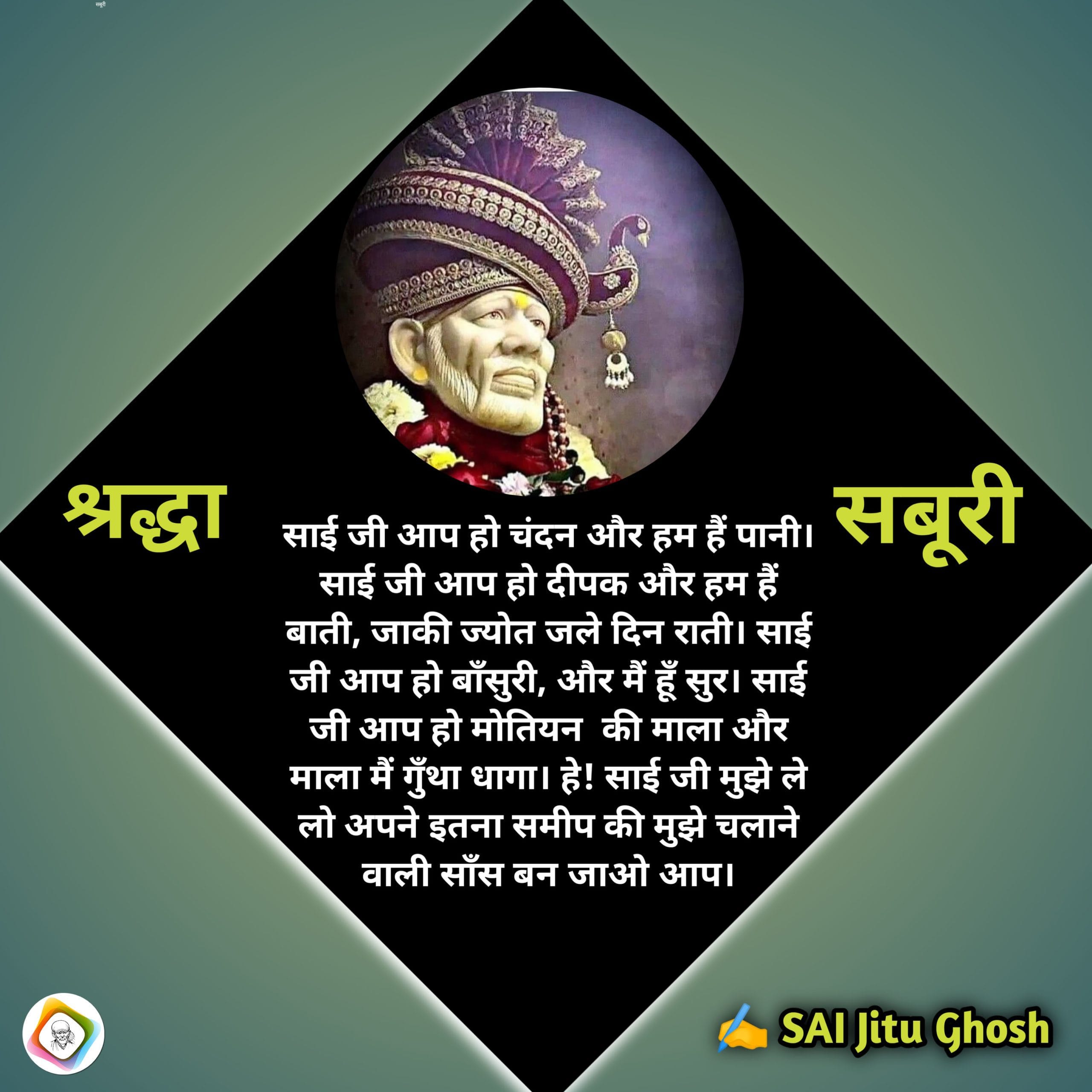 Anonymous Shirdi Sai Devotee from India says: Om Sairam! Namaskaram to all the Sai devotees here and best wishes to this platform. 
I have been reading the wonderful experiences and miracles of our Sai shared on this platform for 10 years. I had also vowed to post my experience of blessing if I get my vow fulfilled by my Sai Appa. Now sharing the vowed one here.
I was born and brought up in my maternal uncle's home since Amma and Appa got divorced when I was born; just to tell how important my uncle was to me.
My mother brought me up and educated me in my maternal uncle's home who did all to take care of us and our only relation was my uncle and his family with my aunt and two children.
My maternal uncle was suffering from pancreatic inflammation since June 13th, 2011, when he was first admitted to this the hospital. From then Sai has taken care of my uncle and our family with all His protection and guidance. My uncle was admitted every now and then for this inflammation and recovered. The hospital bills were very high and we tried managing with our credit card and the rent we got from our ancestral home since none of us were working in the family.
His children were very small and we were to take care of him completely.
The astrologers predicted bad on his horoscope, but our Sai Appa protected my uncle from all dangers awaited and helped him recover. Sai guided us to every single doctor we went to and also took care of the fees and mental support. I and my Amma were very positive and prayed night and day for his recovery since the problem didn't have a permanent cure.
Sai also called us to Shirdi with our uncle when he was undergoing severe health issues and took care of the whole trip and his health. We prayed and returned home with His blessing without any health issues during the trip.
Sai Appa also protected my uncle from a very serious Covid infection, hospitalized him, and saved him from all the complications that he underwent during hospitalization having steroids, and after discharge with his pancreatic inflammation.
Sai Appa has protected our uncle from all the misfortunes predicted in his horoscope and has extended his life for good. Now we had celebrated his 70th birthday for him performing the Bhima Ratha Shanthi for him which was possible only because of Sai.
We are all very happy about our uncle's survival for us, which was possible only because of our Sai Who has done a miracle to protect our uncle for us here. Though he undergoes a small illness now and then, I totally surrender my uncle's health and life in my Sai Appa's hand now. I pray for his extended life as a senior citizen to our family, since he has two children who are yet to get married, and also he is the only support to my mother and me since I am waiting to join my husband back.
Thanks to the team for publishing my experience here. All those Sai devotees who are fortunate to read this experience and are suffering from severe illness or disease, please, please surrender yourself wholeheartedly to our Sai Appa and ask for miracles to happen, miracles of cure, miracles of life against bad fate. It will surely happen if you surrender and believe in Sai.
From my experience, Sai can change the even worse fate for good if you surrender to Him truly. Sai Appa, please accept my post here and help all who are intended to go through this miracle. Waiting to post my other vowed blessings soon, Sairam.
Sai Baba's Nectar Like Leelas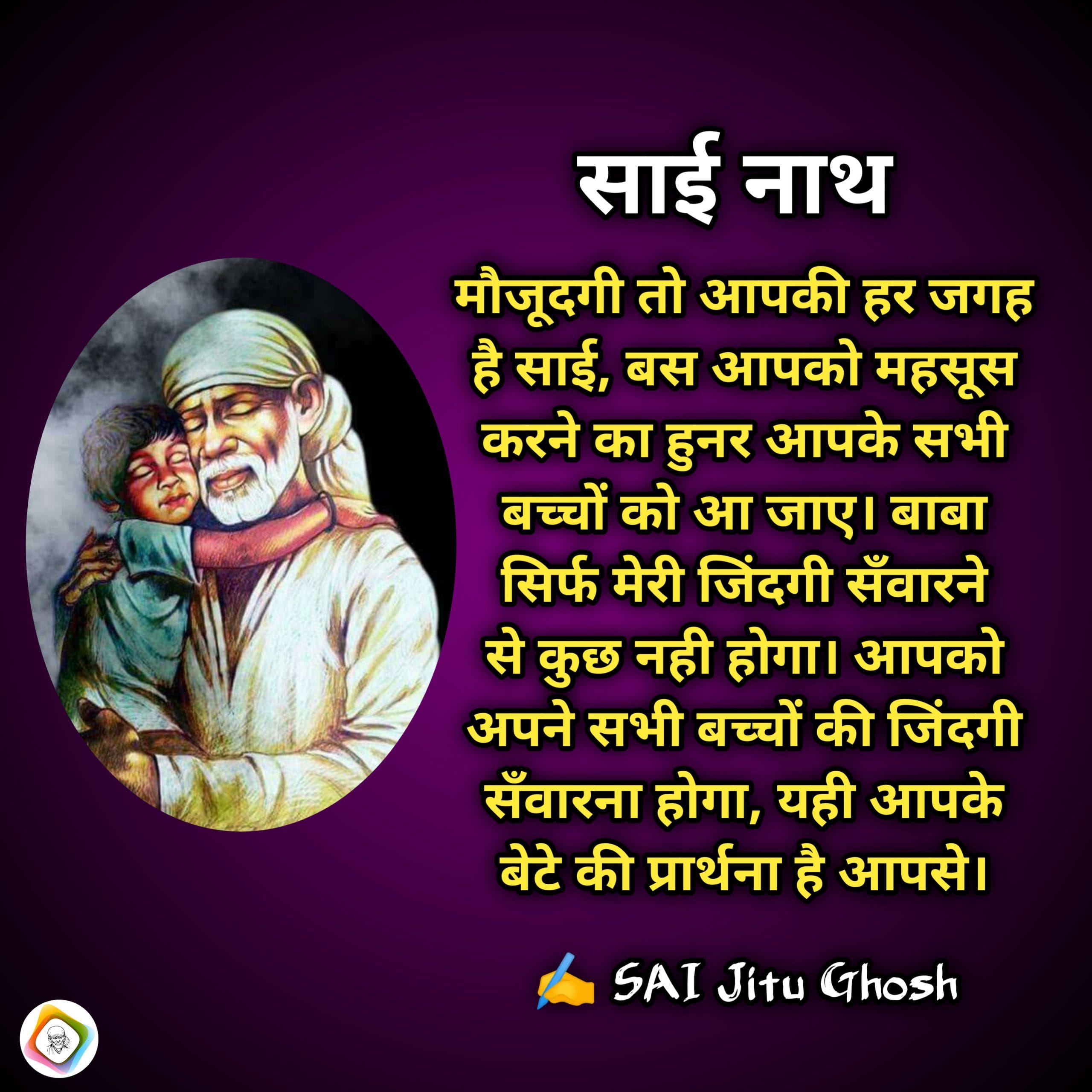 Anonymous Shirdi Sai Devotee from India says: I am an anonymous devotee of Sai Baba. My heartfelt thanks to the members who are involved in this blog. In this post, I want to narrate some beautiful leelas of Baba that I have experienced. Sorry, Baba, I am posting later than I had promised. 
On the previous Thursday, I completed my Mahaparayan. I don't remember clearly what influenced me to become sad and I was thinking "Baba, I am in a hostel and nobody is there to feed me with love. Baba nothing is impossible for You and You are love incarnate. I don't know why I was acting so strangely that day and literally expecting Baba to feed the food to me lovingly. During dinner time my roommate's friends were talking. After dinner, her friend came to my room and distributed the prasad of Sai Baba in the room. She could have given it to them in her room as both went there before but somehow she forgot that and distributed it in my room. Baba is ever ready to pour His unconditional love unto His children. I could feel His presence and I felt that Baba made every puzzle set right to get that prasad to me. One call with love and He is there for you. 
The next experience is about how Baba cured my Papa's fever in one day and also how my mother recovered from fever. Thank You so much, Baba. My granny is also recovering. Please cure them completely Baba and I love You so much. For the past few days, I was suffering from constipation. It gave me so much stress and uneasiness. Two times I prayed to Baba to remove this uneasiness and He heard my prayers. Today Thursday I am feeling like my constipation problem is getting lesser than too without any medications. Thanks a lot to the world's best Doctor, Baba. Just now I prayed to Baba to take me out of this current situation where I was unable to explain completely but Baba helped me a lot to get me out of this problem. Just now I am relieved so much, feeling so light now. All this is because of my Baba. Please bless me with unconditional faith and patience. Make me score well in this examination and help me to get into a good package job. In my first exam, I didn't do it as expected but I know Baba You have planned something beautiful for me. I am just going through the process. Please bless me to remember Your name and Gayatri mantra regularly as I am missing it frequently. Om Sairam. Om Shirdi Vasaya Vidmahe Sachidananda Dheemahi Tanno Sai Prachodayath. Om Sai Rakshak Sharanam Deva. Rajadhiraj Yogiraj Parabrahma Shri Satchidanada Sadguru Sainath Maharaj Ki Jai. Om Sairam!
Sai Baba Is Always Looking For True Feelings
Anonymous Shirdi Sai Devotee from Singapore says: I am a small devotee. Please keep me anonymous.
Om Sai Ram. I have previously submitted a number of experiences of me being a first-time mom. Last week my helper wanted to go for a day off. 2-3 weeks before that, many issues came in my job, my husband's job, etc. This kept us very busy. We were really hoping that our helper wouldn't take the day off so that we could at least enjoy the weekend. Considering she had not gone out of the house for a long time, I was quite ready that I will have to toil. But in my heart I was praying to Baba to please help me as I cannot manage; maybe. As Baba heard my prayer, just a week before my helper started sneezing and coughing. It was a normal allergy but this scared her enough to postpone the day off to the week after.
I was pleasantly surprised how Baba listened to my thoughts! At times even I get sad thinking Baba knows what I want the most but yet He doesn't give me but suddenly He just out of the bloom makes the impossible possible. Maybe I am not having true wishes? Is that the case? I don't know the answer, devotees but I know that Sai is there around listening to me, we just need to have faith.
Baba, please don't ever leave me. Thank You. Thank You.
Sai Baba Blessing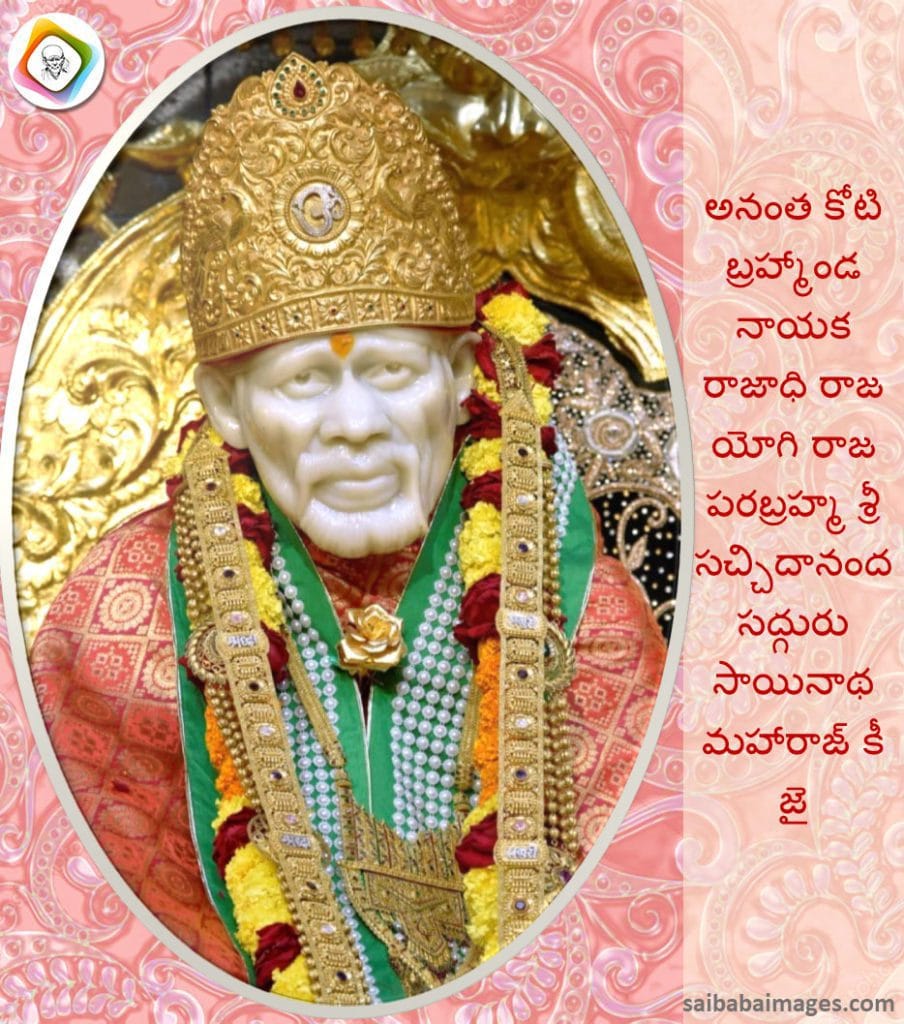 Anonymous Shirdi Sai Devotee from India says: I like to say that I am Baba's daughter.
I am one of Baba's daughters residing in Andhra Pradesh. First I would like to thank Baba from the bottom of my heart for relieving me from the stress and reducing my son's vomiting and loose motions. He suffered for the last one week from vomiting and motions. He is only four years old and very stubborn to take medicine but this time my merciful Baba helped me to take care of him. My Baba cured my son and after one week he was absolutely fine without any symptoms.
Every day I read the miracles on this page. Definitely, I can say it is the modern Satcharitra. Baba, please fulfill all our wishes.
Rajadi Raja Yogiraja Parabramha Sri Sachidananada Samartha Sathguru Sai Nath MahaRaj ki Jai. Loka Samastha Sukhino Bhavanthu.
Sai Baba Can Change The Destiny In Any Situation
Anonymous Shirdi Sai Devotee from India says: I have been a Sai devotee for the past two years. With Baba's grace till my last breath, I will believe in my Sai. Sai can do anything for me and everyone because He needs only the faith about Him rather than nothing. 
I believe, one day I placed my government offer letter in front of You. It will happen, Sai. I need to help the needy like those who are suffering for food through my job. You are the only Saviour of my life. Love You Sai. Sai Rakshak Saranam Deva. Sarvam Sai Arpanam Deva.
Sai Baba Cured The Headache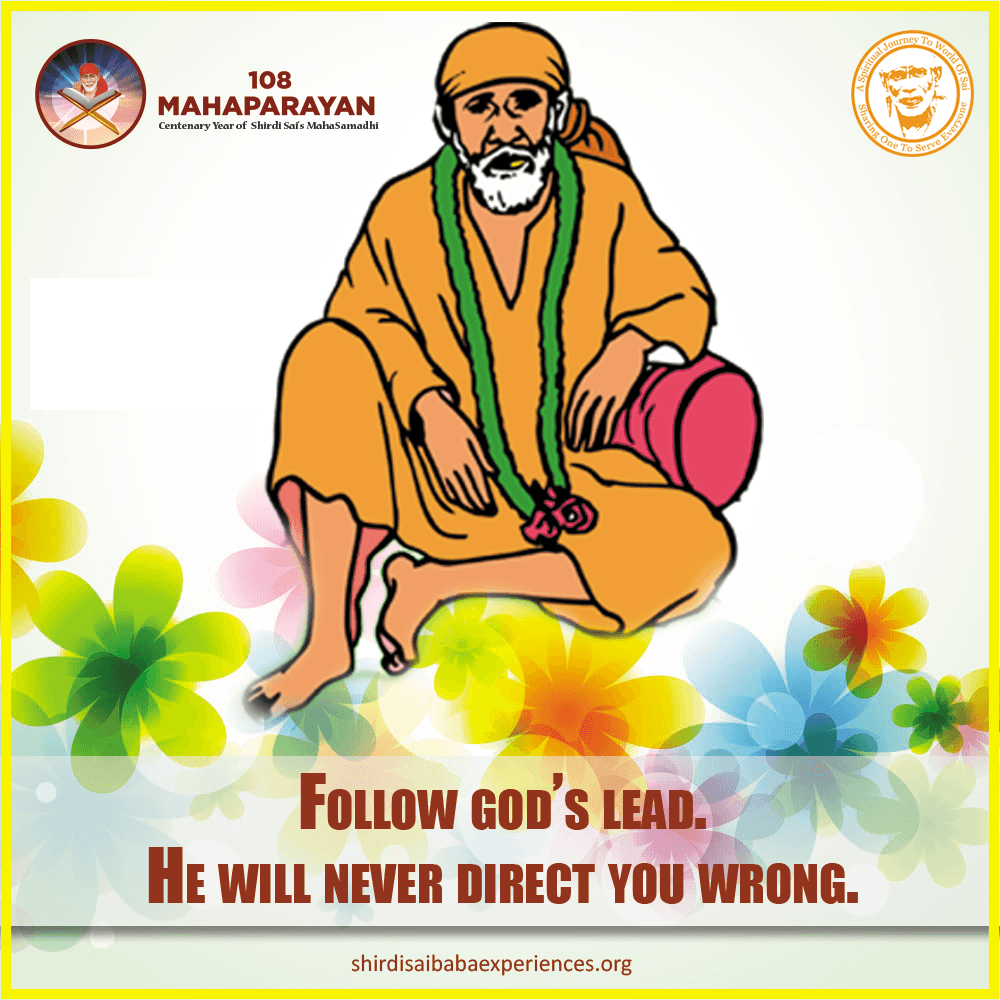 Anonymous Shirdi Sai Devotee from India says: I am a small devotee of Sai. Thank you team for this wonderful platform.
For the past two days, my father and my son were having severe headaches. I was so worried because of this pandemic. I prayed to Sai Appa that I will post my experience if they become alright. As Sai is always with us, my father and my son were normal from yesterday evening. Thank You, Appa. Please always be with us. Om Sai Shri Sai Jai Jai Sai.
---
More from SaiYugNetwork.com
© Shirdi Sai Baba Devotees.com – Member of SaiYugNetwork.com