Sai Baba Blessing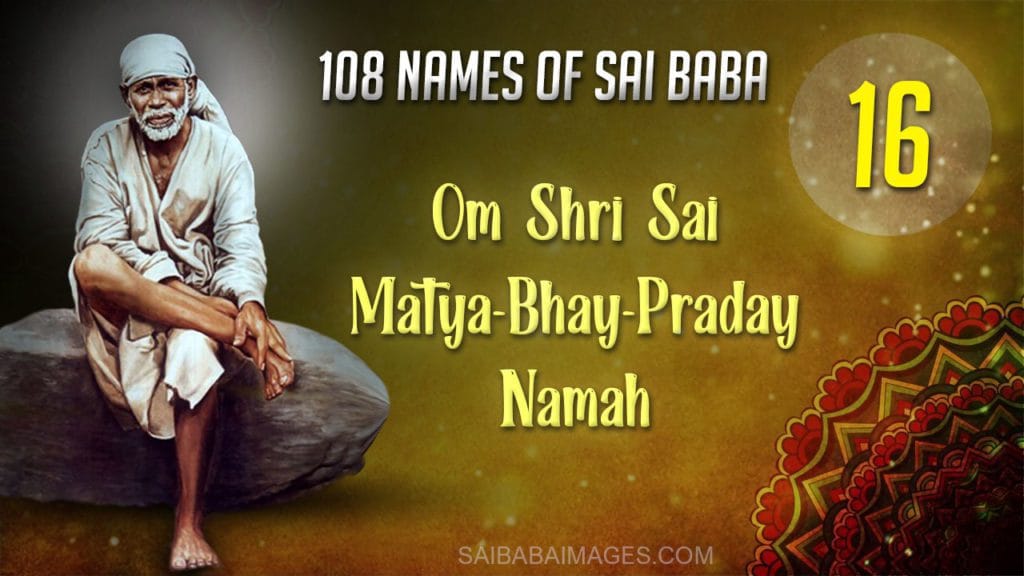 Anonymous Shirdi Sai Devotee from the USA says: I would like to share some miraculous experiences with Baba's blessings. Thank you Hetalji and the admin team for maintaining this platform. I pray to Sai Baba for His blessings. In this post, I will pen down some of the prayers that Baba fulfilled. Sai Baba, please forgive me for the delay in posting this post.
A few days ago my mom wore a gold plated necklace for a party. When she entered the venue, she noticed that her neckpiece was missing from her neck. She searched everywhere but couldn't find it. The crowd was also big at the party. After spending a couple of hours on occasion she came back home. I prayed to Sai Baba to help her find her necklace. When she was changing her clothes, the necklace was dropped from her saree. The whole time it was sitting in the fold of my mom's saree. It was quite surprising. Thank You, Baba, for answering my prayer.
My mom is an arthritis patient. She feels severe pain most of the time, especially in her knee. Please cure her arthritis and keep her healthy. Right now, she has enrolled herself in one nutritional program for arthritis treatment. Baba, bless her to stay healthy.
My mom has applied for her visa renewal. She got her interview date in September. Baba, You know that she needs to come to the USA before July. Baba, bless her that she gets her visa renewal before June this year and gets a ten years visa. Bless her to safely reach the USA this year.
By Baba's grace, my mammogram and annual check-up report came normal.
I have done my blood work and my iron level is showing very low. This makes me very worried. Please bless me that nothing goes wrong and I and my both sons stay healthy. I am also praying that my insurance should cover my treatment.
My son is applying to some top schools for undergrad admission. Few results are out and he got acceptance from some top schools that were quite beyond our imagination. Thank You so much Baba for giving these opportunities to him. He is still waiting for decisions to come out from the very top-listed colleges. You are omnipotent. Baba, I am praying for him to get admission at the very top universities with a good scholarship. We don't have that much financial capability for his full payment at a state top University. Please answer my prayer and I have faith that You will answer my prayer somehow. I am very much worried and scared about a few things. Baba, please resolve all these problems.
Once I prayed that my mom should not require surgery for the small growth in her chest. So far she is ok by Your grace, Baba.
I am thanking You for everything that You have blessed me with. Please forgive me if I have unknowingly forgotten anything to write down Your miraculous blessing. In every post, I prayed to solve one of my life problems. Still not much has been changed and improved. It might be from my past karma that's why I am suffering. Baba, please burn away my sins and make me happy.
Please, Baba, keep my mom and my both sons happy and healthy, and bless my elder son to get into the top university with a good scholarship. You know the reason why I am praying for that. Please answer my prayer.
Bless me with a happy and healthy married life. Om Sai Ram, Om Sai Ram, Om Sai Ram!
Sai Baba Gave Peace Of Mind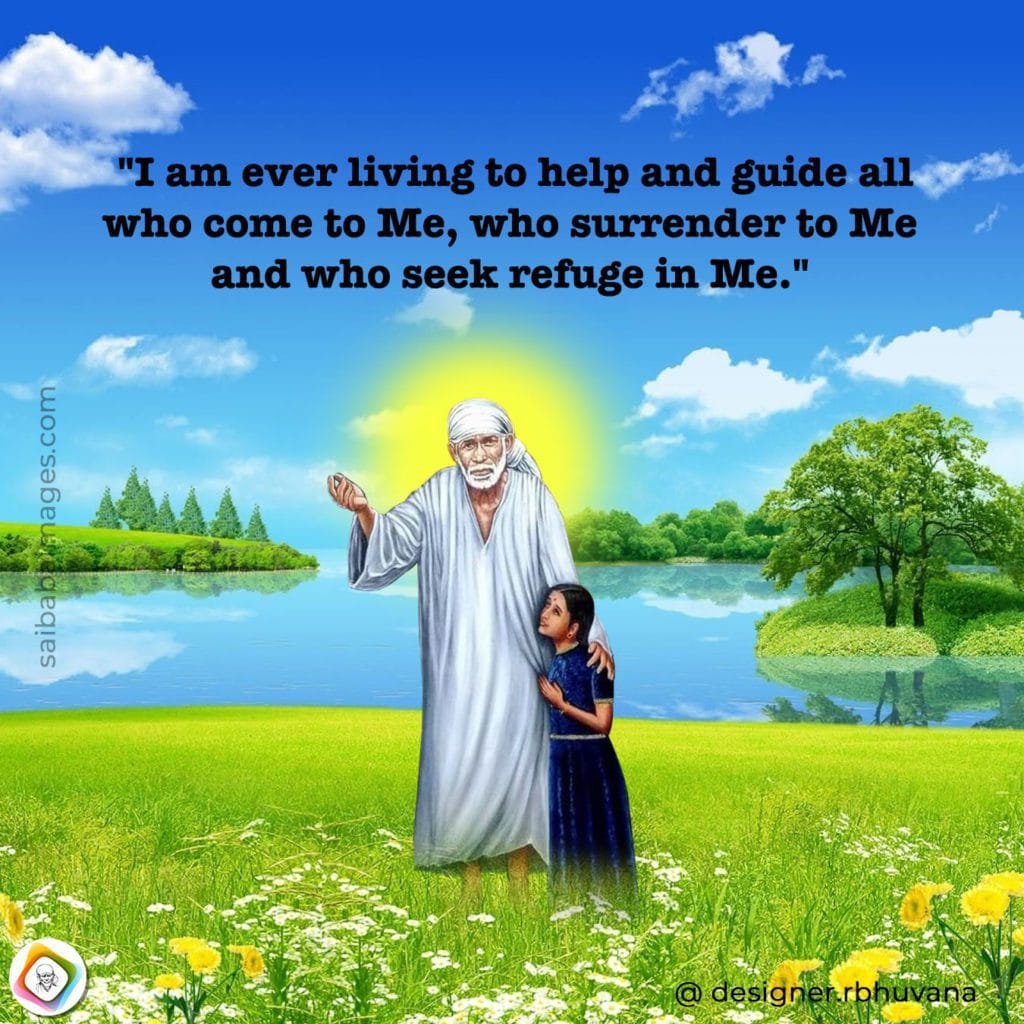 Anonymous Shirdi Sai Devotee from India says: I am an anonymous devotee of Sai Baba from India. Thank you to all who are maintaining this blog. Blessed are the people who are connected with Baba. He guides you, teaches you and He is the world. Nothing can be compared to This crest jewel.
Coming to my experience; today some student of another branch asked for my ID and I didn't ask why, I just gave my ID. My friends were telling me why I gave my id to her that too when I didn't know her. Moreover, they have tests. If they are caught, it means my ID would cease and I have to go and take it. I was shocked by hearing this because I was having final exams in two days and blamed myself how could I become so careless as I didn't even know her. So I prayed to Baba to get back my ID. It was around 6 pm and I asked Baba on the question and answer site. Baba told me, "You will get back your lost item."
Along with ID, I had even lost my peace of mind and many negative situations came into my mind. I vowed to Baba to write about my experience and to read Satcharitra if she returned my ID and left everything on Baba. After just some 15 minutes she came to my room and returned my ID. Thank You Baba for helping me. Please forgive me for my mistakes, Baba.
Keep my parents healthy and happy. Thanks for helping me with my exams. Baba. Everything went well just because of You, Baba. Always make me remember Your name and bless us all with Your grace, Baba. Om Sai Ram! Om Sai Rakshak Sharanam Deva! Om Shirdi Vasaya Vidhmaye Satchidananda Dhimayi Thanno Sai Prachodayat Om Rajadhiraj Yogiraj Parabrahma Shri Satchidananda Sadguru Sainath Maharaj ki Jai Om Sai Ram Om Sai Ram Om Sai Rakshak Sharanam Deva!
Thanks To Sai Baba For Everything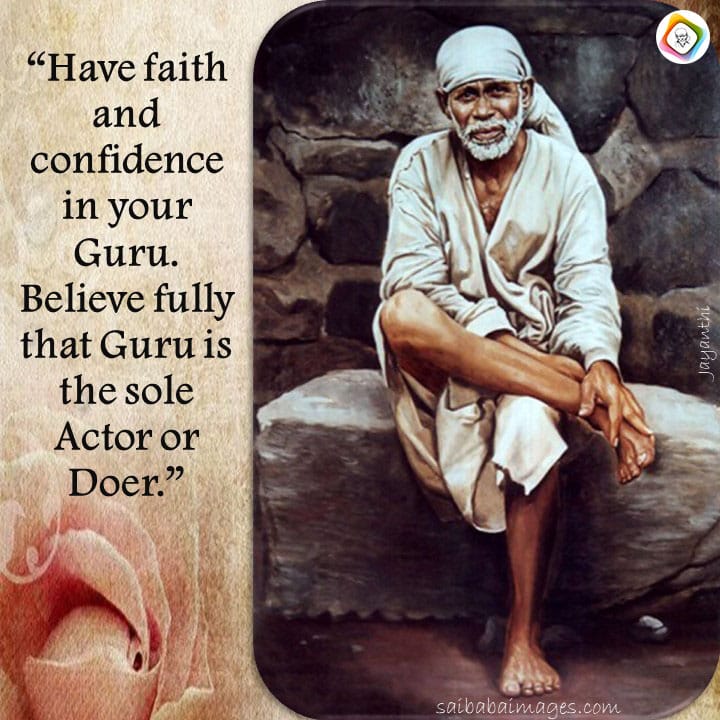 Anonymous Shirdi Sai Devotee from the USA says: Om Sai Shree Sai Jai Jai Sai. Thanks, Dear Baba for Your Blessings. Sorry for my mistakes.
Om Sairam. Om Sai Rakshaka Saranam Deva. Om Sai Arogya Kshema Daya Namaha. Thanks to Hetalji and the team for your incredible work and good service. I learned so many good things from this site.
Coming to my experience my husband has noticed a bump in his right up quadrant stomach. The doctor recommended an ultrasound. So I am very scared of that. I prayed to our Gods and Sai Baba to get the reports normal. He had a scan and the reports came normal for that bump. Thank You so much Baba for Your blessings. Sorry for my mistakes Baba and sorry for my delay. Please forgive my sins. Please bless everyone in the world, Baba. Om Sai Nathaya Namaha. Sarvejanasukhinobhavanthu. Love You dear daddy Baba.
Praying For Forgiveness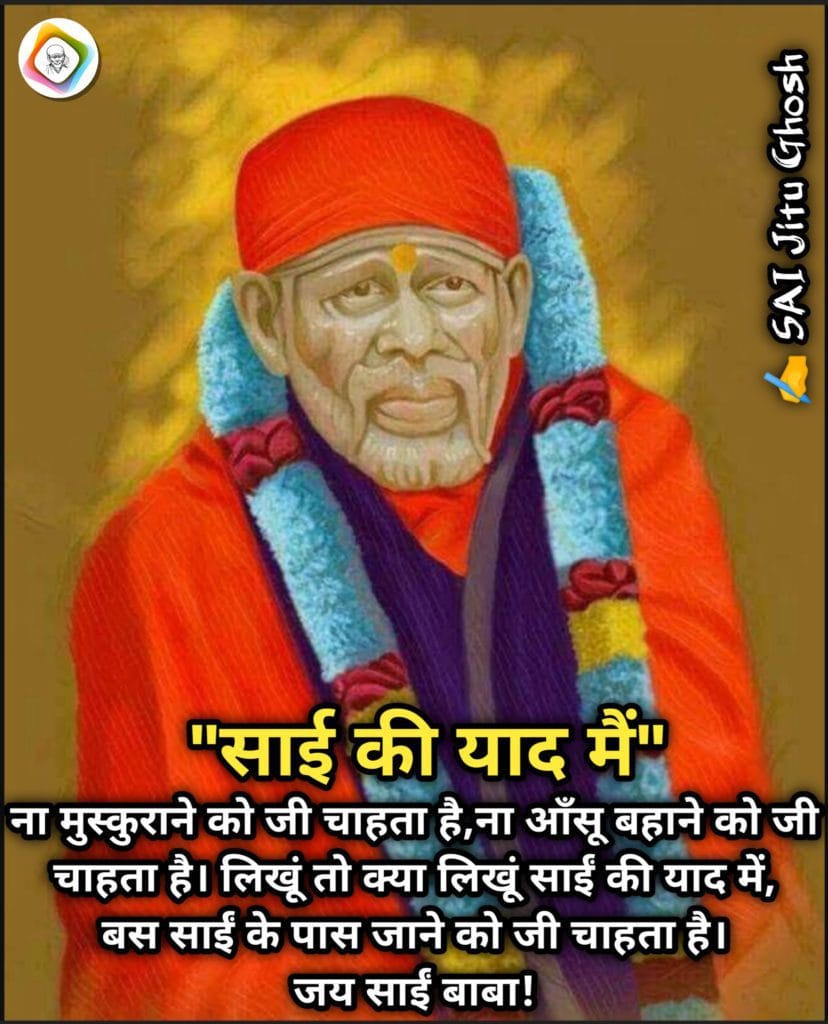 Anonymous Shirdi Sai Devotee from Australia says: I am a small devotee of Sai. Thanks to this wonderful site for bringing all the devotees together.
Baba, I would like to apologize for the delay in posting the experience here. I ask You to please forgive my ignorance and bless all our family's health, Baba. I thank You for everything You did for us, Sai.
You saved my kids' eyes, I didn't mean to hurt them. I am so sorry. Thanks for protecting and keeping them healthy. Be with them always and help them prosper in their lives. Please forgive me for my rudeness towards them and forgive my mistakes in their upbringing, Baba. Teach me patience and love towards my kids even though I feel tired with my motherhood. Sai, give me the courage to overcome my stress all day. Sai, help me in building a good career which is going to start with Your blessings Sai. Sai grants me good health and wealth. With Your grace, I am a citizen here.
Baba, thank You so much for bringing a family together in the mid-COVID crisis. Thanks, Baba for keeping my mom, dad, and all other family members healthy and making them recover from Covid. Help my husband recover from the flu and bless him with good health and wealth.
Thank You so much for all the blessings on us Sai. I know You are with us Sai Baba. Om Sai Ram.
Sincere Paranams To Sai Baba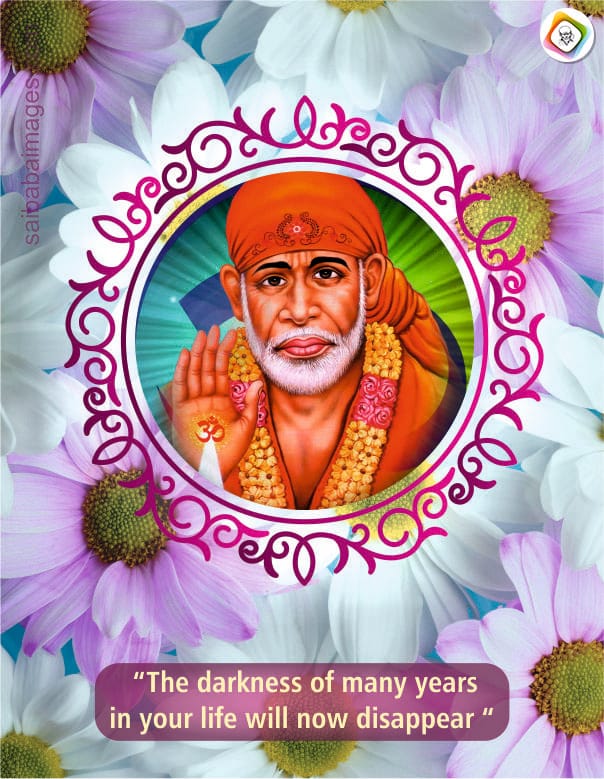 Shirdi Sai Devotee Thiyagarajan Iyer from India says: I am really very fortunate to share my first experience with Sai Baba at Shirdi. My mother was seriously ill and was almost on the death bed with extreme suffering. I visited Shirdi to have Baba's Darshan and while doing so at His Sansthan I cried and cried praying for my mother's peaceful departure and to help her to get rid of her sufferings. I came out and while just moving near Dwarkamai I happened to meet a very old beggar with a saffron-clad dhoti. I was about to pay some small amount but before that, he placed his hand on my head and blessed me to go back home and that everything will be taken care of. Before I could realize who this man was, he disappeared and I was stunned by not seeing him.
I came back and the next Thursday my mother passed away peacefully without further suffering. Then I realized this miracle and really bowed to Baba for hearing my prayers and giving me a helping hand for the safe passing away of my mother.
My heartfelt gratitude to Baba and thereafter I have encountered many miracles to date.
Sai Baba's Blessings On A Family
Anonymous Shirdi Sai Devotee from India says: I have been a staunch devotee of Sai for more than 12 years.
Today I had to talk in front of an educated crowd of about 100 people. I was nervous and I prayed to Baba that I should talk well. As usual, Baba helped me and it went well. Thank You so much Baba for helping me and please shower Your blessings on our family. Om Satchidananda Satguru Sainath Maharaj Ki Jai. Om Sai Ram!
---
More from SaiYugNetwork.com
© Shirdi Sai Baba Devotees.com – Member of SaiYugNetwork.com