Sai Baba Saved Devotee's Life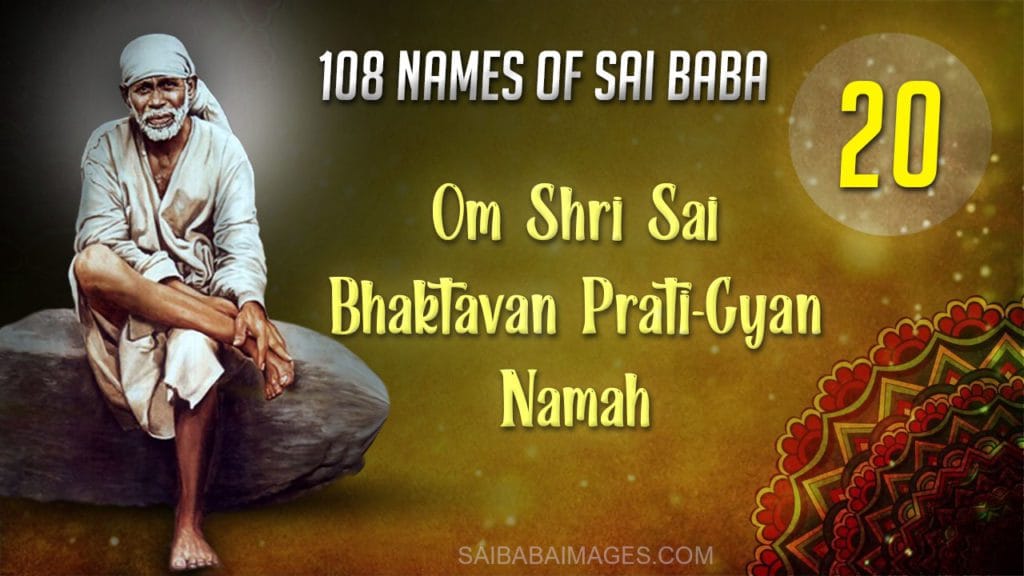 Anonymous Shirdi Sai Devotee from India says: Hello Sai Devotees, I am from Mumbai, India and a mid 40 male. 
Sairam Admin, Please keep me anonymous.

I have become a Sai devotee for the last 12 years and He has done a couple of miracles in our families' life which I would like to share with all of you.

I joined the Global Mahaparayan group MP-704N1 in 2019. I and my wife joined this group and we are devotees of Sai Baba for almost the last 12 years. I would like to share a couple of our life-changing experiences with all of you.

First Experience about 12 years back: I was going through a very difficult period in my professional life because of a misdeed by one of my subordinates and the incident involved a lot of trouble including losing my job, facing legal cases and a lot of mental and physical tortures and financial losses. I was going through a painful legal battle with my ex-employer and they were really very influential politically, financially and in all ways. I had no clue how I would get out of this. Somebody had advised my wife to take the support of Sai Baba and we had started worshipping Him at our home. On the day of the final judgement in the high court, while going through the train, I saw the Sai Satcharitra Red book from the train and in my heart only I again worshipped Him. The judge gave a decision to resolve the matter and with this, my 1 1/2 years of hardship and battle was coming to end. I was jobless, financially I was spending huge amounts in the legal process and my kids were just passing out from school and we had to go through all this. However, the moment we started following and worshipping Sai Baba, our problems started easing out. He made our life easier and resolved all the problems.

Second Experience: Last year during the Second Covid wave, I got infected with the deadly virus due to frequent business trips and I had also infected my wife and younger son. I was diagnosed and was admitted to a local hospital for treatment and after two days of the medicines, I felt better and hence took discharged and came back home. However, after 1 1/2 days, I completely lost my senses and I did not know what was happening to me. My wife took me to the same hospital and upon reaching there it was diagnosed that I was having only 30% blood oxygen level and it was not reaching my brain hence I was completely senseless. Immediately my treatment was started but I was not responding. Late in the night, doctors asked to arrange a Ramdesivar injection and my son at the young age of 19 years was roaming in the streets at night 12 clock to find the medicine since all medical stores had run out of medicine. Somehow he could get one injection and then it was given to me. After that my situation started improving a little bit. However, even after one more day, things were not coming to normal so my wife decided to shift me to a bigger hospital luckily she got help from our neighbours. We got confirmation from two hospitals Lilavati and Seven hills, both are very famous in Mumbai. 
In the deadly second wave period, getting a hospital bed was really a miracle for us. When someone asked my wife which hospital to choose, she took Baba's name and she selected Seven hills hospital which is the best hospital in the entire Mumbai for Covid treatment. My wife and son were also diagnosed with Covid however since they had mild symptoms they were shifted to the quarantine centre. I was admitted to the hospital and they started the treatment. Things were not improving and they shifted me to the ICU for a better watch. For the next ten days, my health improved but still, it was not showing any progress. The doctors made a decision to do a CT scan of my body and then they found out that the virus had punctured my lungs and went into the blood and made a clot. This clot was circulating in my blood and anytime it could have gone to my heart causing a heart attack or in the brain causing a brain haemorrhage. Immediately they started the medicines for the same and for the next 57 days I was in the ICU fighting my battle. During all this time, my family was helpless since my wife and son were in a quarantine facility for 12 days and the only method of communication was a video call which was once in a day. My elder son is in the USA and he was trying to speak to doctors and get updates for him and coordinate everything when in the USA it was night. So he was almost awake for a continuous period of 25 to 30 days when I was improving. It was a very stressful experience for all of us since we could not meet in person and my son and wife were feeling helpless since they could not meet me. I was continuously praying to Baba and in-hospital two miracles happened – no home food was allowed but my brother had sent the fruits and Baba's murti. However, I could see only the fruits. I could not see the statue of Baba till I got discharged. 
The second miracle was that the ward boy who was feeding me food, had a Baba locket and I requested him to give it to me. He immediately gave it to me and I tied that to my hand and after that, my situation started improving. In front of my eyes, I was seeing people dying – of all ages right from a young boy of 36 years just married to old age people. Every day I was seeing at least 10 to 12 people dying in front of my eyes and I did not know what was going to happen to me. My doctors and nurses were appreciating me very much for having a hard battle and they said that they would discharge me only when I make arrangements at home for an oxygen cylinder, concentrator and other stuff. Finally, after 57 days of ICU treatment, I was allowed to have discharge directly from ICU. I came home in the ambulance with the oxygen cylinder and with a mask attached. The doctors while giving discharge said that I had only a 1% chance of survival and only because of prayers from my family and my willpower I had survived. When I came home I had lost 30 Kg of weight and I could not be recognized by anyone. Again I started my battle since I could not walk on my own and we had kept the ward boy and physiotherapist at home to train me. After one month of training I started living on my own and with Baba's grace today I am doing well.

One thing I wanted to say is that when I got discharged and when my belongings were given to me, I found the statue of Baba in the bag, however, the statue was damaged and it signifies that the Baba took all my problems upon Him and then He gave me a new life.

Baba, I can feel Your presence around me every minute. Please shower Your grace on us always.

Sairam Sairam Sairam. Our life is at Your lotus feet. Please show us the path to cross this ocean of life without many hurdles. Sarvam Sai Mayam.

Thanks and Kind Regards,

Anonymous Sai Devotee 
Sai Baba Has Given Rebirth To Father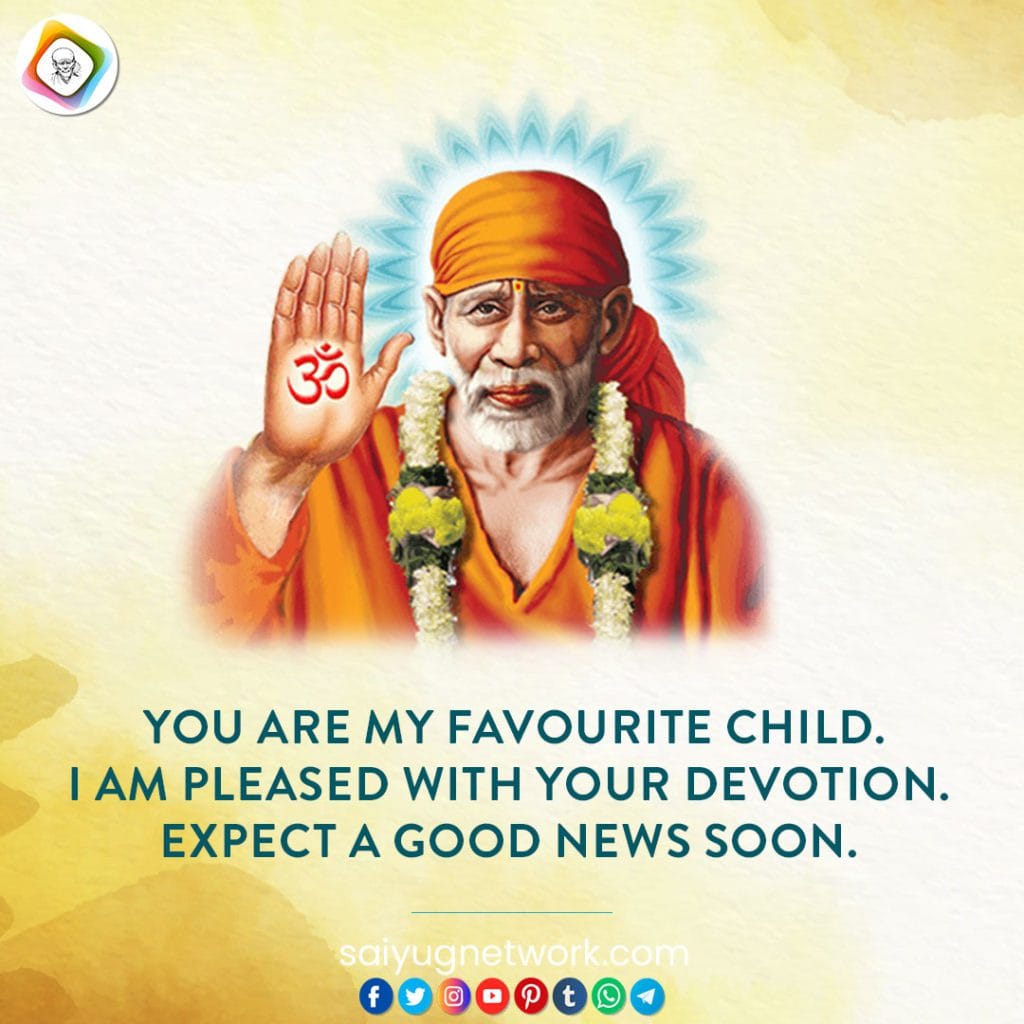 Anonymous Shirdi Sai Devotee from India says: Om Sai Ram! I am a small devotee of Baba. Thank you Hetalji and team for your wonderful job. I would like to share one of the great experiences which are gifted by Baba.

I am part of the Global MahaParayan Group and read the allotted chapters every week. My father was not well and was admitted to the hospital. Doctors diagnosed him with Sepsis and the condition was very critical. My father was unable to breathe and was put on a ventilator. I cried a lot by holding Baba's photo to save my father. My father's heartbeat dipped down twice and doctors tried to treat him. At the same time, doctors were not giving us hope. I used to read Satcharitra in hospital and mix Udi in Ganji to give him. My father was in the respiratory ICU for 24 days and was unconscious.

I cried and prayed to Baba to save my father. I did 108 PradakshinaS in Sai Baba temple. Doctors told me the ventilator can't be connected via mouth for more than 14 days. They suggested going for a tracheostomy but couldn't give a guarantee for recovery. I used to hold Baba's photo in my hand day and night. My Baba did miracles in our life. Baba had given rebirth to my father. My father started opening his eyes and seeing us. Really, I can't express happiness in that situation.

After 32 days of admission, my father got discharged from the hospital. Two days he was better and later once again started his breathing problems at night. My father got admitted to the hospital and it was taking time to recover. Baba helped us to bring my father to Bangalore for treatment.

My father started recovering slowly and his health is improving now. Thanks a lot, Baba. You are with me in every work. Please be with me and don't leave my hand. No words to express my thanks to Baba.

Satchidananda Sadguru Sainath Maharaj ki Jai. Om Sai Ram. 
Thanks To Sai Maharaj
Anonymous Shirdi Sai Devotee from India says: Om Sai Ram. Sharing and reading experiences here gives me so much peace. Thank you all for this blog.
1. My father had to go to some other city and this was during omicron. I had prayed to Baba for his safety and good health. Papa came back safely and was okay. Thank You Baba for listening to all our prayers.

2. I had a stomach ache and it lasted for hours and then I remembered to apply Udi after which the pain subsided within minutes. Surely, Baba and His Udi is the best cure! Thank You, Sai.

3. Recently, Bhai and maa had gone out to walk and we lost our way and it was crowded so I prayed to Baba to make us reach home soon and safely and we reached home safely and soon. Thank You, Sai for always looking after us.

You always take care of us and keep us safe. Yet, I get impatient about my exam and job and such things. I know that Your timing is perfect and that You know what is best for me. Forgive me when I become ungrateful and impatient. I am sorry. 
Sai, thank You for everything. Please keep maa, papa, Bhai and me safe, happy, healthy, peaceful and in Your refuge. Thank You, Baba. 
Om Sai Nathay Namah.
Sai Baba's Grace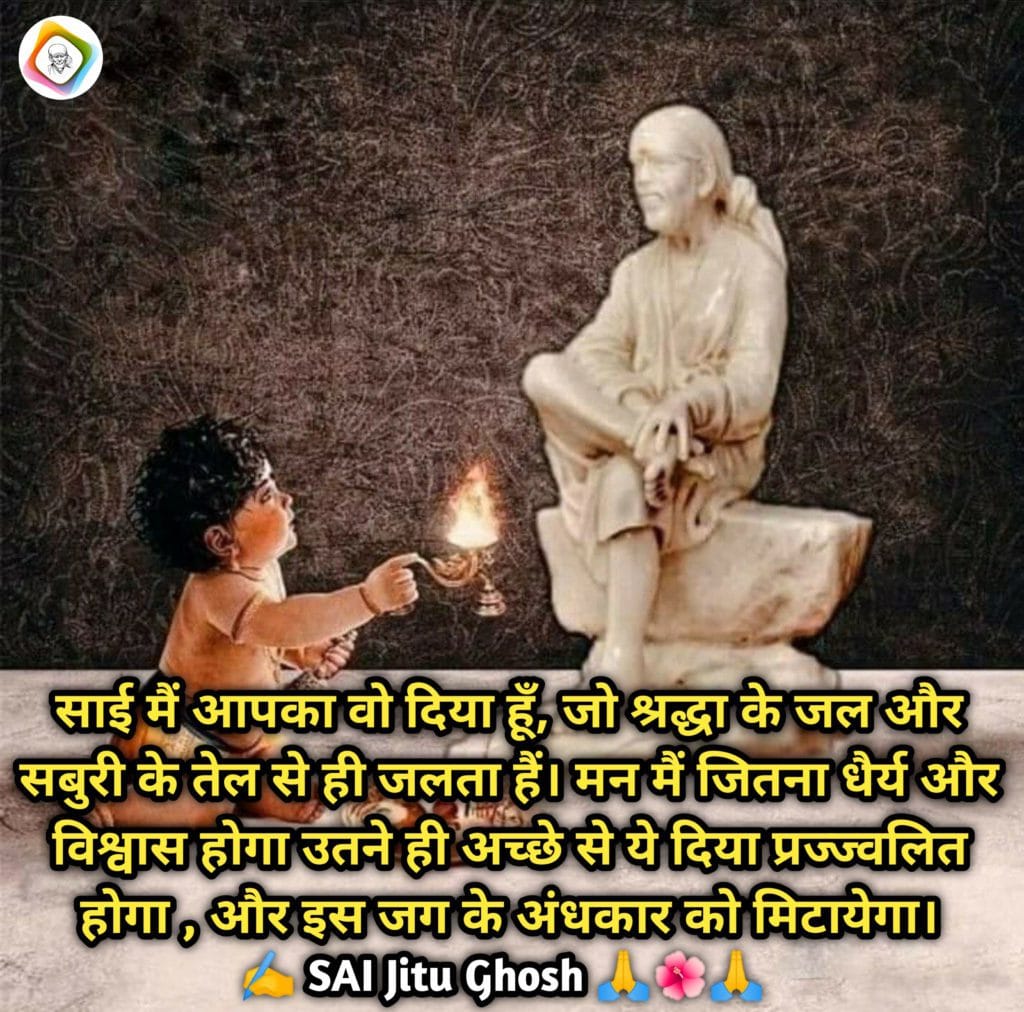 Anonymous Shirdi Sai Devotee from Canada says: Hi Sai family, this is about my journey to Canada.
Dear Sai Baba devotees, as per my vow to Sai Baba, I'm writing about this experience. I'm from India and I had promised Baba that if my visa processing and travel goes smoothly without any issues then I would write my experience the day I land in Canada and I'm fulfilling the same the day in Canada i.e., today.
Dear devotees, please don't lose hope in Baba, He can make the impossible possible in His time. So please don't leave His hand. Thanks, Hetalji and the team for providing us with this medium to communicate with Baba and Baba's devotees. Om Sai Ram. Om Shri Sai Ram. Jai Sai Ram. 
Temple Ceremony Attended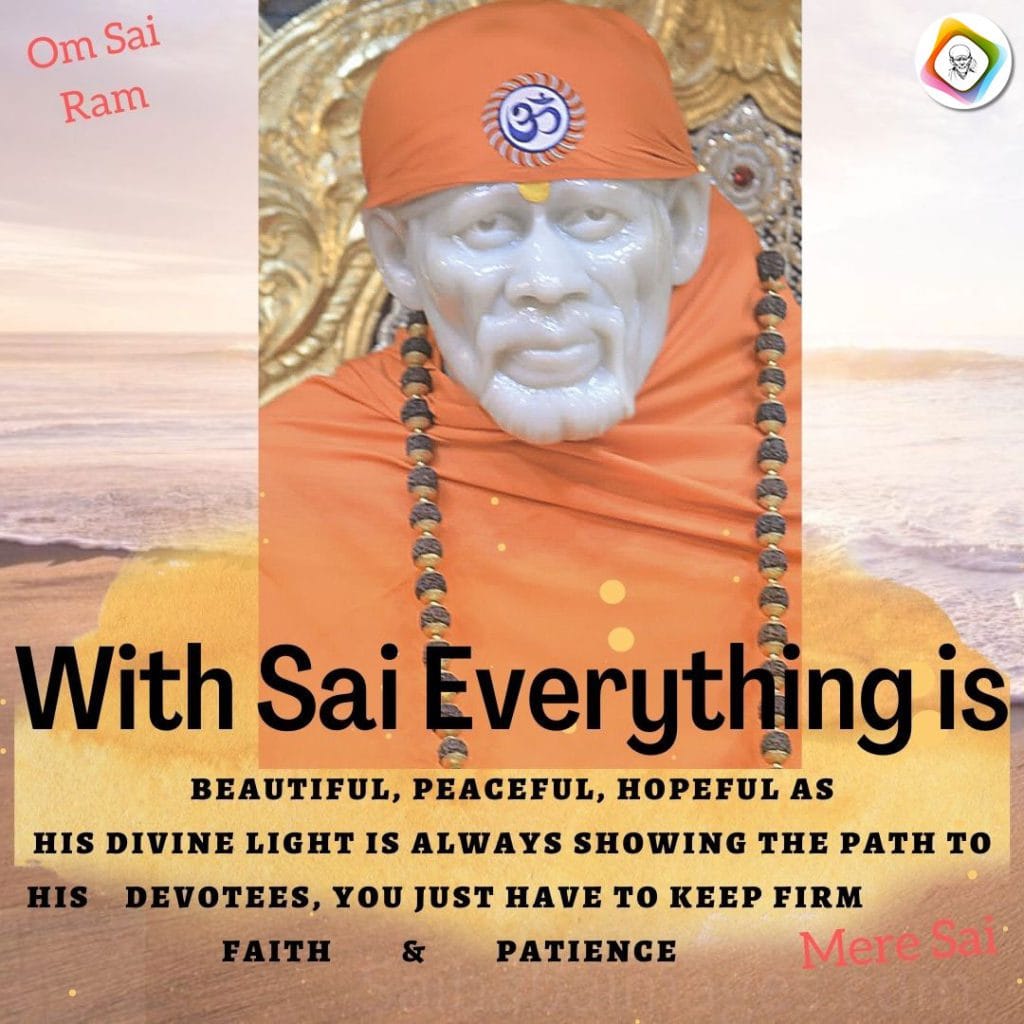 Anonymous Shirdi Sai Devotee from India says: I am a small devotee of my Baba.
There was a temple kumbabhishekam in our village. My mom was coughing and she had to travel in order to attend. I prayed to Baba to take care of her so that she should be able to attend peacefully. Thank You Baba for making it happen. Please Baba take care of other things too which are in my mind. My sister is recovering a little from mental problems. Please help her cure completely and also help her in getting married soon. Take care of mom's health please, also my brother's and finally my children, myself and husband. Thank You, Baba. Om Sai Rakshak Sharanam Deva. Sai Sai Sai Koti Sai.
Thanks, Sai Baba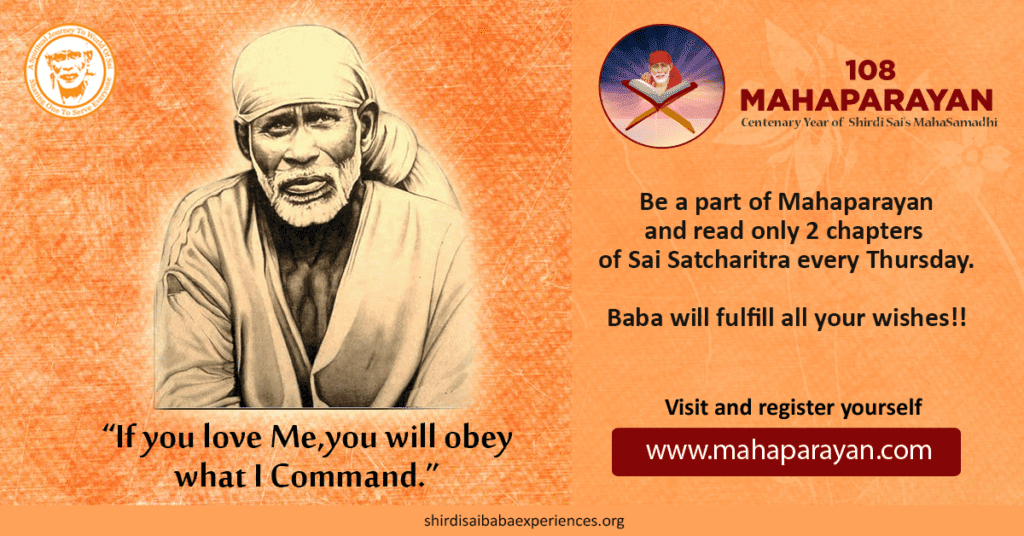 Anonymous Shirdi Sai Devotee from Malaysia says: Om Sairam! Thanks, Hetalji and the entire team for maintaining this wonderful platform.

Regarding my experiences, I was able to get approvals for three big requests last week. I had promised that I would post it today. For my meetings, all went well. This is due to Baba's blessings.

You know what I am praying Baba; people to follow Your path to go in a safe direction. 
Om Sairam.
---
More from SaiYugNetwork.com
© Shirdi Sai Baba Devotees.com – Member of SaiYugNetwork.com