Sai Baba's Amazing Leela
Anonymous Shirdi Sai Devotee from the USA says: Om Sai Ram! I am from the USA. I am part of the Sai's Global Mahaparayan group MP-7130N1 from Aug 2020.
Please keep me Anonymous. I thank each and everyone on the Global Mahaparayan team and I thank my sister who joined me in the Mahaparayan group. Many miracles have happened in my life with the blessings of Sai Baba after joining the Global Mahaparayan. I would like to share one of my experiences.

Two days before my interview, I was looking for one important document that I needed on the interview day. I searched all the document files the whole day, looked at all the files but couldn't find it. We were very anxious. I prayed to Baba to please show me the document and I vowed to post the experience on the Mahaparayan experience site.

As soon as I said this, I checked a file and found the document. I felt so relieved and thankful to Baba. The same file me and my husband had checked so many times but we couldn't find before but after I prayed to Baba immediately I found the document. Om Sai Ram!
Son's Soccer Lottery
Anonymous Shirdi Sai Devotee from Australia says: It may look silly but I want to share it as it is a miracle of Sai Baba. There was soccer training for my son who is 6 years old and on the last day of training there was a lottery and few prizes were given. Usually he never gets a lottery but that day I was there in school so I prayed to Baba that if my son wins the lottery then I will consider it as that You are assuring me that I will clear my exam as the dream which You gave after praying. At the start, many numbers were just near us but not us but at the end my son got a lottery a few minutes after I prayed. It was Baba's miracle and assurance. I will definitely share my experience once I get my ADC pass certificate. Om Sai Ram. Nothing happens when You are with me and You are the Creator, Doer and owner of my life. It's in Your hand, Baba.

I even pray for a good price for my parent's tickets to India, Baba. If it comes at a reasonable price as they came here I would share the same miracle, Baba. It is really expensive now, so please take care of the expenses, Baba. Om Sai Ram!
Thank You So Much Sai Baba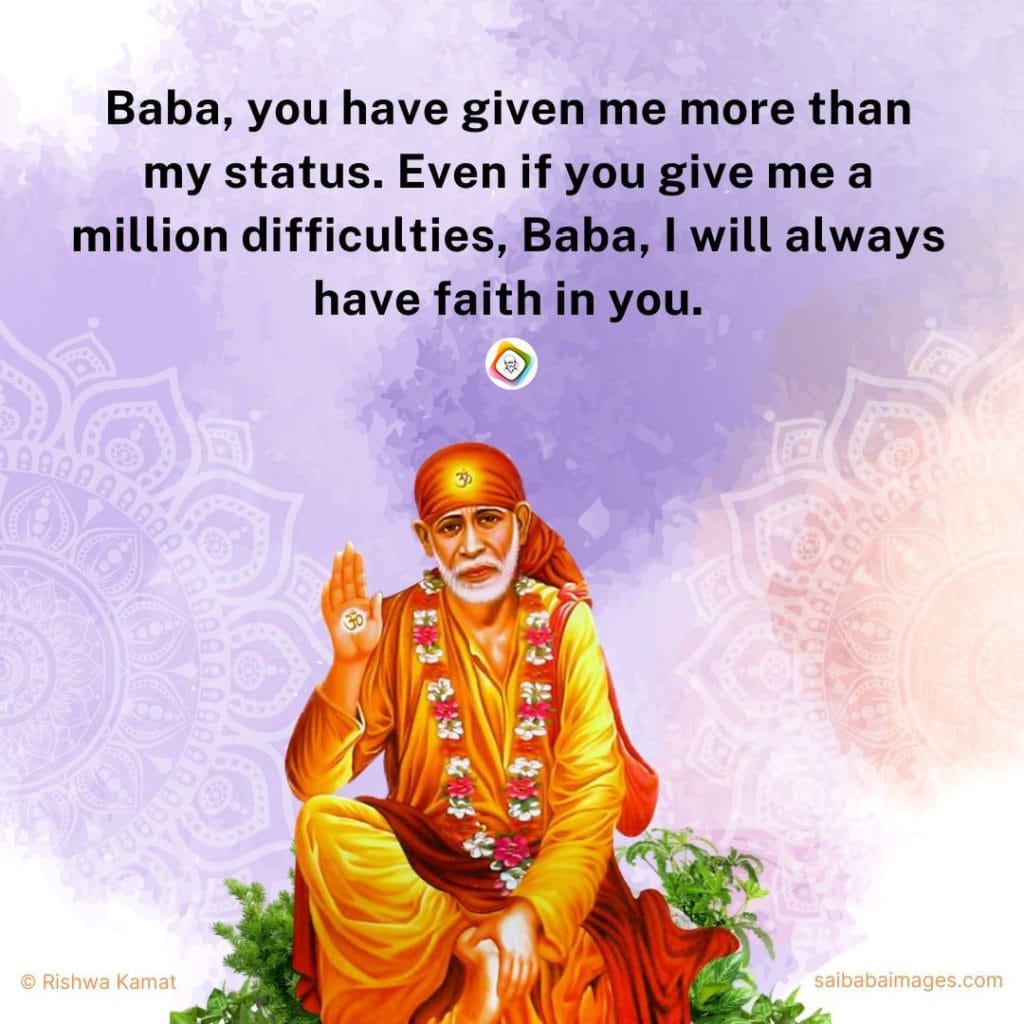 Anonymous Shirdi Sai Devotee from the USA says: Om Sa Ram to all Sai devotees. Thank You to the team maintaining this blog.
Om Sai Ram. I want to thank Baba for His help today. I was in a difficult situation and I prayed to Baba that if He solved it then I would share the experience and yes, our Baba solved it. Thank You Baba for helping me even though I was at fault.
Baba, every day is an agony. I am crying in front of You every day to bless me with a suitable alliance but it feels like I am getting nowhere. Please forgive me for all of my karmas and bless us. Baba, I am Your daughter and we are blessed to be Your humble devotees. Please take care of everything for us. Thank You so much Sai Baba.
Sai Baba Ki Rehmat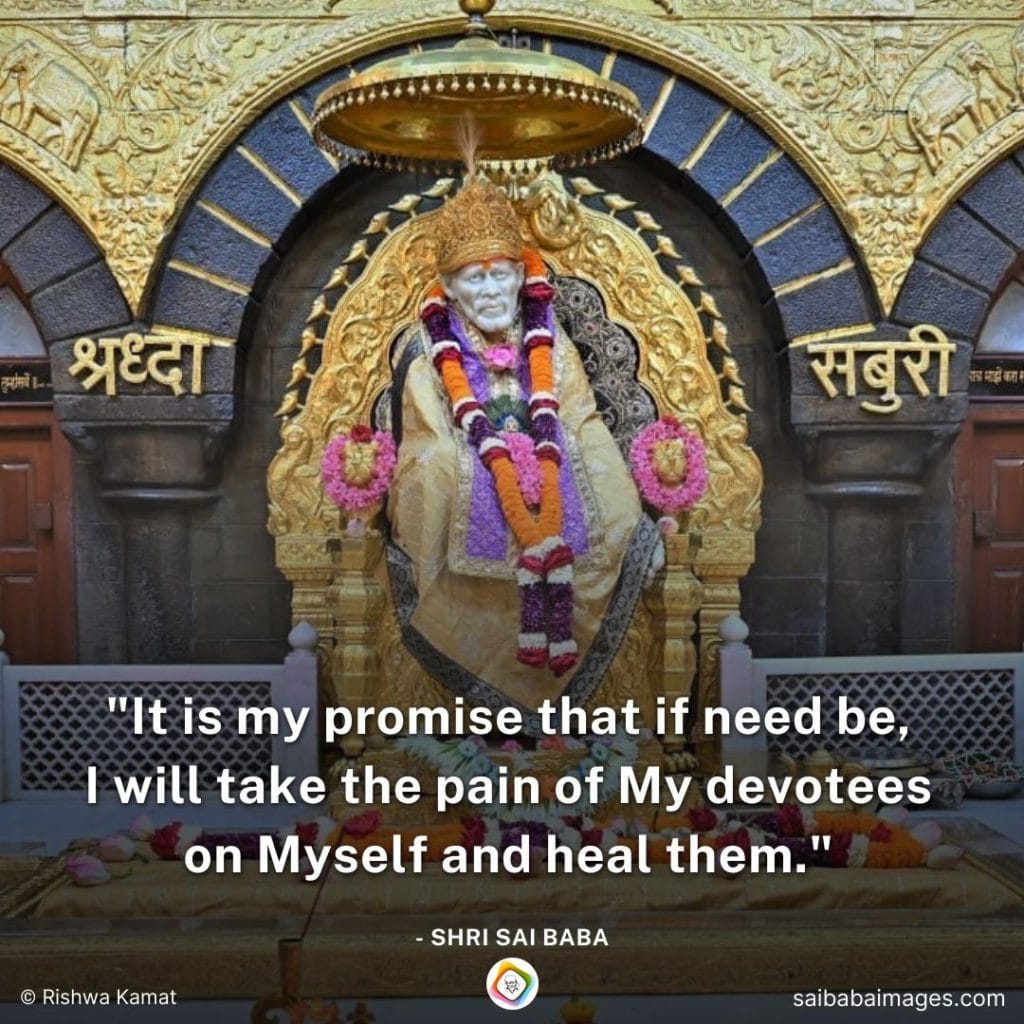 Shirdi Sai Devotee Suman from USA says: Om Sai Ram. Thank you Hetal ji and team for giving us a platform to praise our Baba and showing us the path of Shraddha and Saburi.
I am Suman and I live in US. I have been Sai Baba's devotee from few years. Every time there is problem, confusion or need of clarity I tell my Baba to show me the Path.
In this post I would like to share that I have been facing stomach ache from a month and have shown to doctors. No solution was working and I put Udi on my stomach and full day I spent happily. I had wished for a healthy day and my Sai baba gave me His prasad by keeping me healthy.
Bless everyone with health, wealth and happiness. Om Sai Ram
Sai Baba Kripa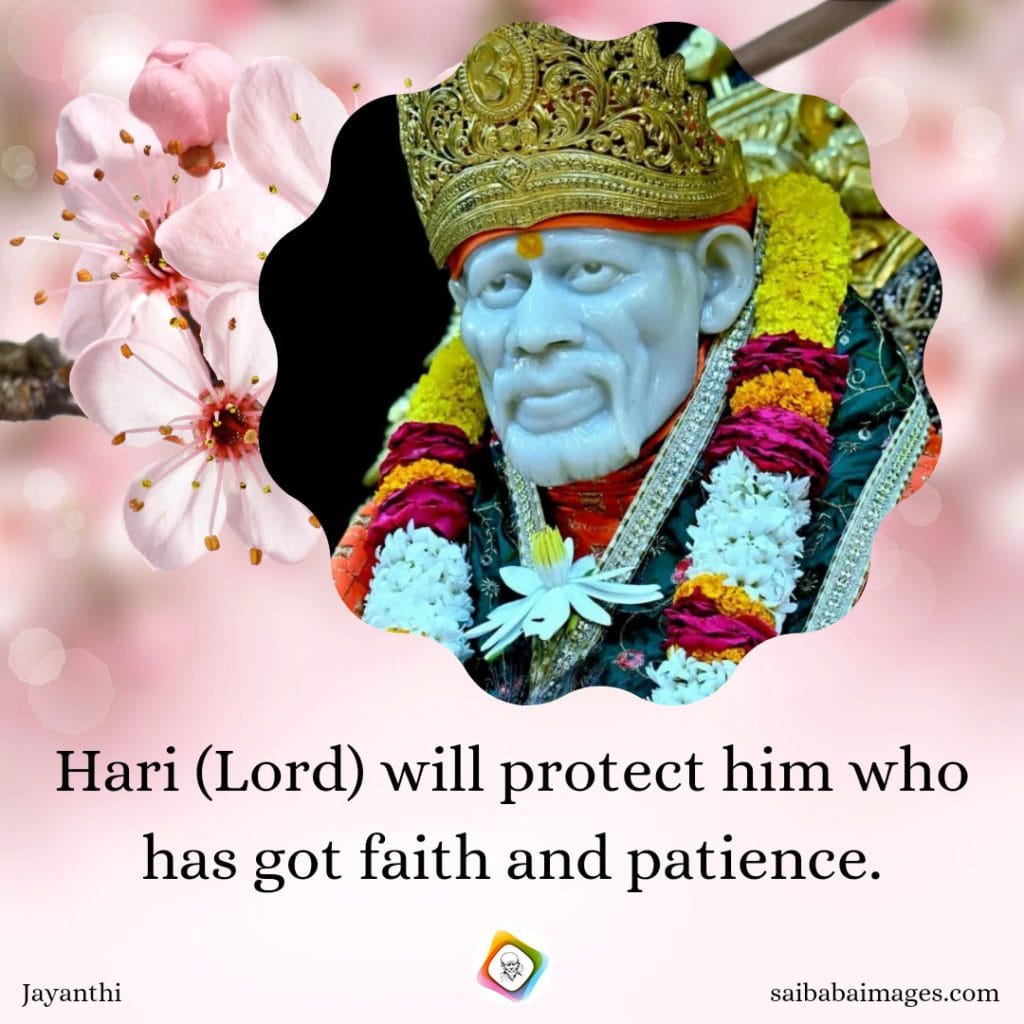 Anonymous Shirdi Sai Devotee from India says: I am from Haryana. O Sai, my son got injured on 28-9-22. He got stitches. Sai, I always pray to You. I always try my best to share my experience. What wrong has been done by me that You gave me such pain? Please be with him, cure him so that he gets fine soon and gets no scar. Om Sai Ram!
Sai, my brother is fine now (1-10-22). I pray to You for the well-being of my family. Sai, Jigyansh is also fine from illness but You know he got injured. Please be with him always and cure him perfectly. Om Sai Ram! 
Thank You Sai Baba For Answering The Prayers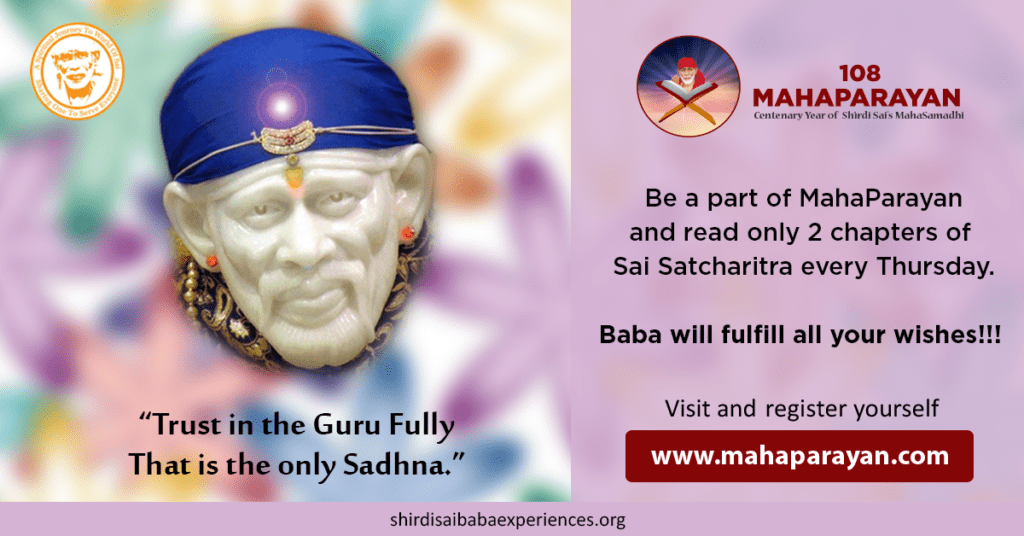 Anonymous Shirdi Sai Devotee from India says: I am a small devotee of Baba. Thank You so much Baba for hearing my prayers. As I had promised I humbly thank You, Deva.
Please be there for my family. I know only You can take us through all difficulties. Om Sai Ram!
---
More from SaiYugNetwork.com