Sai Baba Helped To Fulfil Wishes
Anonymous Shirdi Sai Devotee from India says: Hello All, I am an anonymous devotee from India. I have a couple of Sai's experiences to share. 
In 2021, I bought a new MacBook for the development purpose of mobile apps as I am from the IT Field. I have a four years old son, so I was unable to do a full-time job. Also, due to Corona, there was no one to take care of him. I prayed to Baba that I should get a good project as a freelancer where I could work from home and I should love the work and the project manager should be helping in nature. I also prayed that I should get a nanny to start my work with confidence and who could take care of my son well. I did 11 Sai divya pooja. Believe it or not, after completing pooja weeks I got the project with the same facilities which I had expected. No work pressure and work-life balance were there with good pay. Sai knew my situation at the time. I am really grateful that I am a devotee of Sai Who always knows my wish and shows me a way to fulfill it.

2) Once I was going outside on my two-wheeler. As my son was standing in front I couldn't see that the fuel indicator arrow was below red. After 3 km, when I stopped the vehicle, I saw that it was almost an empty tank and no fuel station was nearby. I was so worried about how I would handle the situation. Also, there were no people nearby. I prayed to Baba heartily that if I reached any petrol pump which was still 5 km away, then I would share my experience on the site. When Sai is with us, nothing is impossible. I reached the petrol pump finally and thanked Sai Baba wholeheartedly.

3) I wanted to drive the car. But due to fear, I always failed. I tried to learn about cars since 2012. I had joined 3 times driving classes but couldn't drive the car. A few years back, when I was learning I met with an accident. So, although I loved to drive, I had zero confidence. When I sat in the driving seat my heart would beat very fast. So, I finally felt that it could only be done with Sai's grace. I did 21 Thursday Sai Divya pooja. I begged Baba that this time when I would join the driving school, I should get an instructor who would motivate me and should have patience. Also, I told Baba that I would like to reach Your temple which was 18 km away from my house. I would like to drive by myself alone with my child. Finally, after 21 Thursdays, I went to Sai temple with confidence there was huge traffic that I got on that road but with Sai's grace, I finally reached there. I thanked Baba a lot and tears rolled over my cheeks.

4) After completion of my project which I wrote above, I was getting a new project from a foreign client. But before that, I needed to complete the test given by them. I got 60% on the test, so I had fear that I would surely be rejected. I prayed to Baba that I had put my all in the test although I got 60%. If it would be good work for me then please get me selected for that round. On that day, I got an image from somewhere that said "Donate food. Your work will be done on Ram-Navmi."  I donated food on Thursday and Friday. I got a message from a client that I had passed the test and it was really well.

Sai is there to help us. Sometimes He tests our patience. So, be patient, Sai will fulfill your wish.
Bolo, Anantkoti Brahmand Nayak Rajadhi Raj Yogiraj Shri Sadguru Sai Nath Maharaj Ki Jai. 
Thank You Sai Baba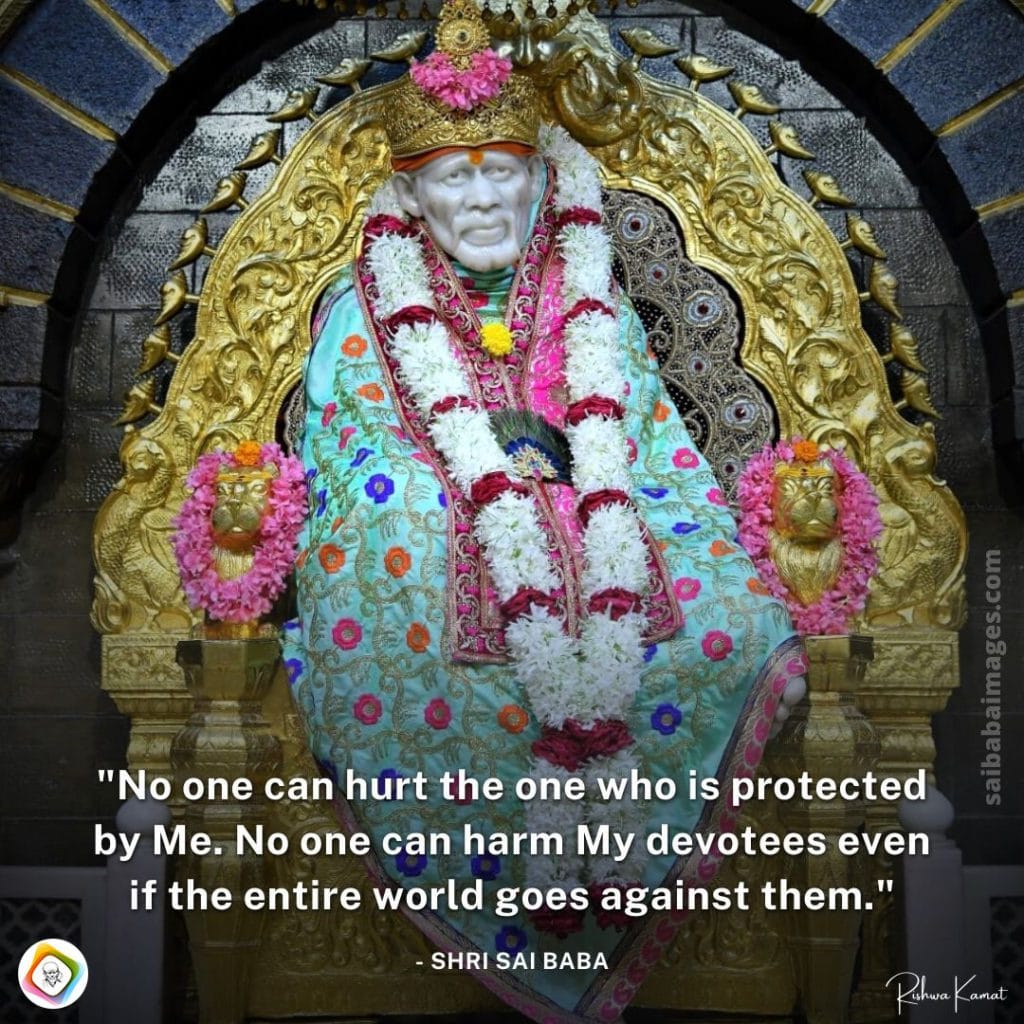 Anonymous Shirdi Sai Devotee from India says: Om Sai Ram. Thank you to all for this beautiful blog. It has been a source of strength.
1. Thank You Sai for today's interview. I was so scared. I got so nervous and felt like I wouldn't be able to say anything. I prayed to Baba and He made it smooth. I have to give many interviews Baba, You can only make it happen. I get so, so anxious. Baba, You know the pressure that I am in. Please be with me always. Om Sai Ram.

2. My stomach was aching very badly. I applied Udi and it became so much better within 1 hour.
Thank You Sai.

3. Thank You Baba for making the temple trip smooth with Nani and Nanaji.

4. Thank You Sai for Papa's smooth trip to different places.

5. Thank You Sai for my little brother's smooth settlement in college. Please always take care of him and bless him.

Baba, You are so kind and merciful. Please keep Ma, Papa, bhai and me under Your shade and refuge. The coming 2-4 months are very crucial. I don't have the courage for anything. I surrender to You with everything.
Om Sai Nathaye Namah. 
Sai Baba Our Protector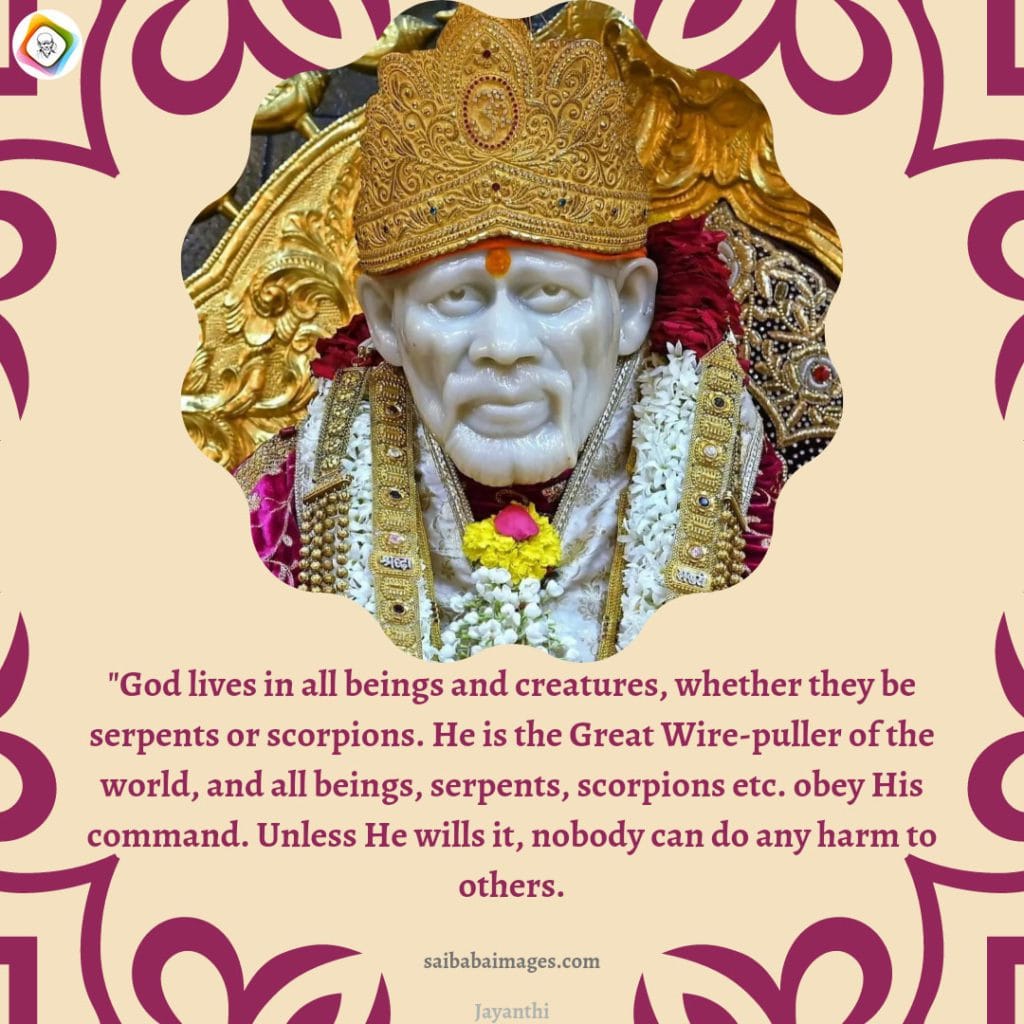 Anonymous Shirdi Sai Devotee from the UK says: I've been a Baba devotee for a few years.
We stay outside India and due to the pandemic; we couldn't travel to India for 3 years. Twice our flight was canceled. This time we again booked for April. Everything was going fine and just 1 week before our trip, we got to know that we can't travel with the itinerary we booked as we need a visa and there was no way that we could get a visa in one week. We were so worried. But this was due to Baba as He was trying to save us from the chaos if we had gone without knowing about the visa. I asked Baba to help us. We found an alternate ticket at the last minute and we booked it immediately. We also got a full refund for our previous tickets. Thank You, Sai.

Now when I thought all is set, my daughter suddenly started having a fever three days before our trip. Thankfully her PCR test came negative but she was fully tired and on the second day she had a fever up to 103. I started crying in front of Baba asking why was He testing us so much. I asked Him to help us. Thankfully with Baba's grace, my daughter was slightly better on the next day and even the doctor said that she could travel. We traveled safely and reached India. 
Thank You Baba for helping us. I know we should be visiting Shirdi. I will try my best. Please bless us always. Love You, Baba.
Sai Baba Is The Wire Puller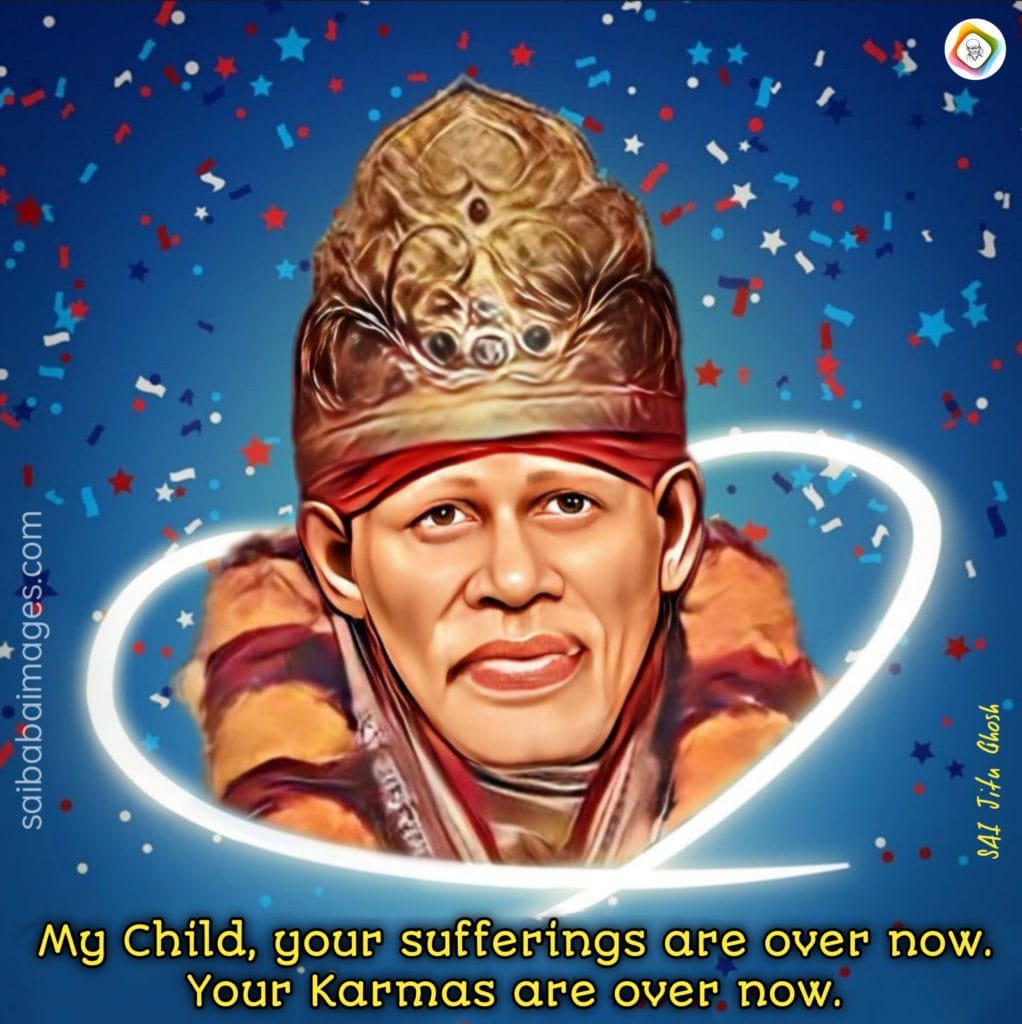 Anonymous Shirdi Sai Devotee from Singapore says: I am a small devotee of Deva who wishes to be at His lotus feet always. My heartfelt thanks to Hetalji and the team for providing us with such a beautiful platform to express our gratitude and love for our Saima.

Deva – Thank You so much for everything. My long-time wish that I had been requesting You to grant has finally come true. I am short of words to express my gratitude, Deva. Thank You so much and apologies for the delay in posting this on the site. Please be with me always and guide me. Please help to fulfill my two other wishes, Baba. Baba, please increase my faith and patience. I don't know what I would have done without You in my life, Deva? Thank You so much. Jai Jai Sai.

Deva, please let me come to Shirdi since it has been more than two years now and I am yearning to come to You. Please be with me always and take care of my loved ones, Deva. Anantha Koti Brahmanda Nayaka Raajadhiraja Yogiraja Parabrahma Shri Sachchidandanda Sadguru Sainath Maharaj ki Jai. 
Thank You Sai Baba For Safe Travel And Visa Process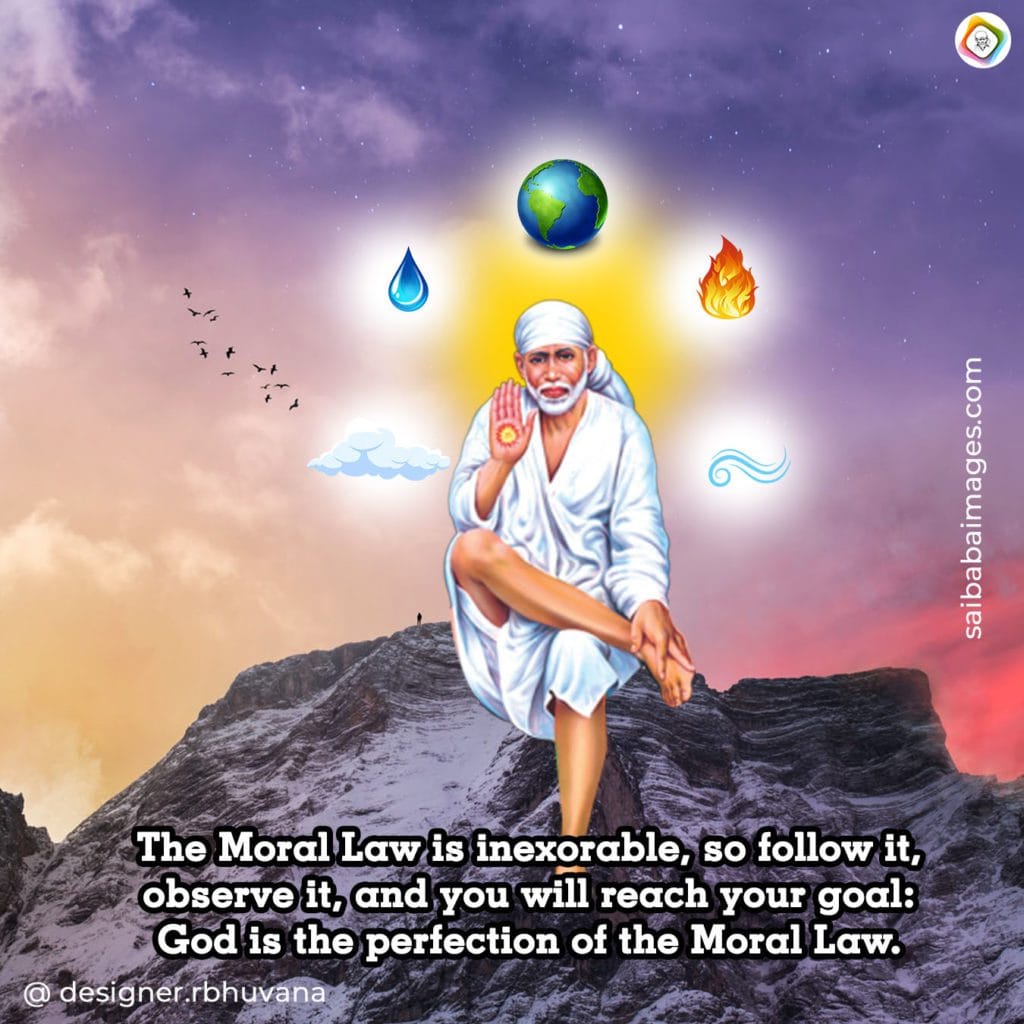 Anonymous Shirdi Sai Devotee from the US says: I'm from the US. I prayed to Baba that I would share my experience on this blog hence posting the same.
Om Sairam!

Baba, thank You so much. It is simply not enough but I really don't know what other words can be used. With Your blessings only:
1. We traveled to India and came back home safely.
2. Visa stamping was done on time.
3. Our second baby tonsure, ear piercing, and Ayushhomam was done safely.

Without You Baba, all these things would not have been at all possible during this tough time. Baba You also gave me a lot of gifts and I am so happy about that.

Please forgive me Baba for the late post.

I thank You Baba and please be with us always as a shield to protect our family and the entire world. Om Sai Rakshak Sharanam Deva. 
Sai Baba Kripa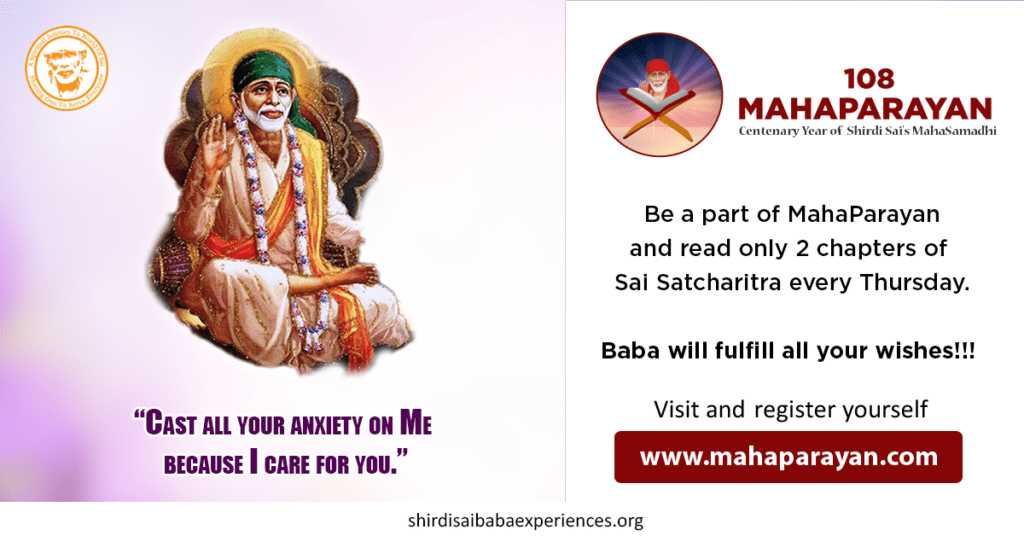 Anonymous Shirdi Sai Devotee from India says: I am from Haryana.
Om Sai Ram! 
With Baba's blessings, my Bhabi was cured of her brain TB. 
I got my periods normal. Thank You, Baba.
These days I feel as if Sai is not with me. Please help me, Sai. Take care of my family and son. He must be calm and understanding. Please help me to clear my exam and get a job. Om Sai Ram! 
---
More from SaiYugNetwork.com
© Shirdi Sai Baba Devotees.com – Member of SaiYugNetwork.com