Sai Baba Never Lets You Down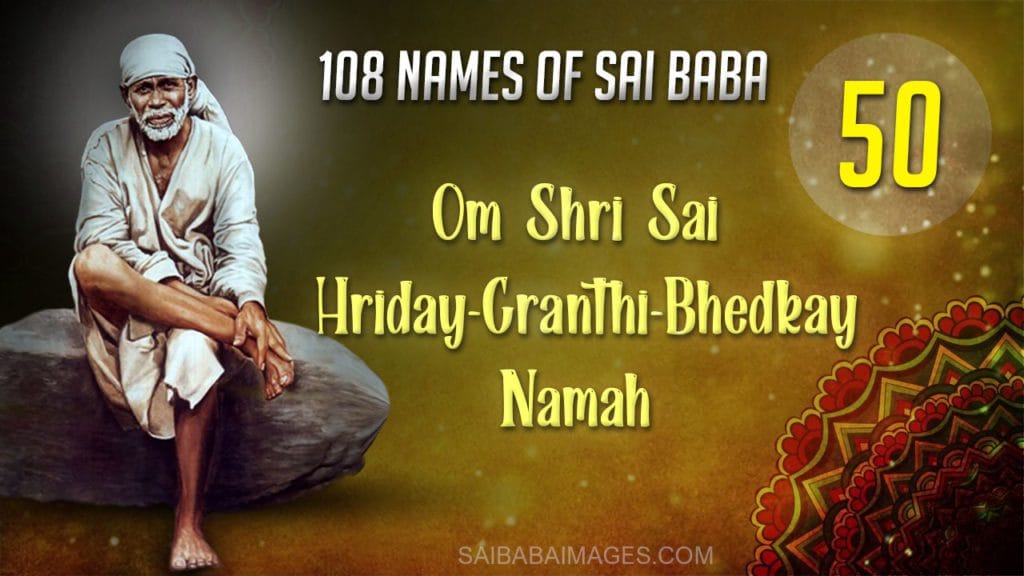 Anonymous Shirdi Sai Devotee from the UK says: Sai Baba helped me find my son's school bag which I had lost on my way home from school.
Om Sai Ram!

Today I am going to write about one of the Sai Baba miracles that I experienced a few months ago. The incident might seem to be a simple one but in reality, it was not so.

Writing about Sai Baba and His daya (mercy) is not easy. A mere human being can never pen down His kindness and blessings and the help and support He offers, unless He grants him the strength and ability to do that. Hence, before writing about this divine miracle, I would like to offer my soulful pranam to Sai Baba's lotus feet and ask Him for His blessings and support.

I am a Sai Baba devotee currently staying in the United Kingdom. A few months ago, I lost my little son's school bag on my way back home from school. The day was a sunny day (sunshine cannot be enjoyed quite too often in the UK) and I thought of spending some time in the park which I needed to cross on my way home from school. One of my sons' (I have twin boys) friend and his mother were with us. The mother of the other boy (my son's friend) who became my friend also agreed to my proposal to spend some time in the park. After some chit-chatting and our sons' playing around, we decided to proceed toward home. Here I would like to mention that my friend was carrying a stroller but her son was not willing to sit on the stroller but walk back home with my kids. So, his mother asked me to keep both my sons' bags in the stroller so that I could walk freely without having to carry any weight. Though unwilling at first, I agreed to keep the bags in the stroller later.

When we had almost reached home, suddenly my friend said that she could see just one bag on the seat. We both were surprised as to how another bag could fall off the seat. The bag was on the stroller's front seat and it was impossible for it to fall off without us seeing it.

After the discovery, I went all the way back to the park scrutinizing every nook and corner of the way which we crossed while coming back but could not find the bag. The road hardly has many people during the time when we come home from school and it was rarely possible for anybody to pick it up and go away in the short span in which I came back to find the bag.

We were so disappointed by the incident. With my friend, we again went to search for the book (after dropping off our kids at home under their fathers' care) on the road we traversed and finally reached the school. We also called the school asking if we had left the bag in school (though it was impossible as we lost the bag after spending time in the park). We went to the school and asked them to inform us if any kind person got the book bag and submitted it to the school.

The school bag may seem to be an inexpensive thing but the book and the reading record book it had in it were so valuable to me as it carried the dates and number of times my child read over months and also the teacher's feedback.

That night I could not sleep and cried a lot as I blamed myself for keeping the bag on the stroller's front seat. I prayed to Sai Baba to find my son's school bag with the books.

The next morning, I went to school to drop off my kids and I was unusually distressed. I came back home, did all my household chores, and went back to school to pick up my sons. To my utmost surprise, I saw my son (whose bag was lost) coming out with a school bag in his hand. As every kid's school bag looked the same, I asked my son if the school gave him an alternative bag. But he said that it was his bag only. I asked the attending teachers how they got the bag. They said some parent came to school to give them the school bag. It was a Sai Baba miracle and I am sure it was Him Who listened to my prayers and moved by my tears, found the bag. I know how impossible it was to get back the bag.

Sai Baba, I cannot express how grateful I am for how You have helped me in every step of my life. I know You are always by my side holding my hands. Please do not leave me, Sai Baba, not even for a fraction of a moment. I cannot survive in this cruel world without Your support and kindness. I seek mercy for all the sins I have committed, known or unknown, intentional or unintentional. Always guide me and do not let me do anything that is not right. Bless me with unwavering faith and strong belief in You and my Guru. I love You Sai Baba. Thank You Baba once again and for everything. Ensure that I always remember You, both in times of happiness and sorrow. I know Sai Baba, You are always with me.

Anantkoti Brahmand Nayak Rajadhiraj Yogiraj Parambhahma Sadguru Sainath Maharaj ki Jay.
Sai Baba, The Supreme God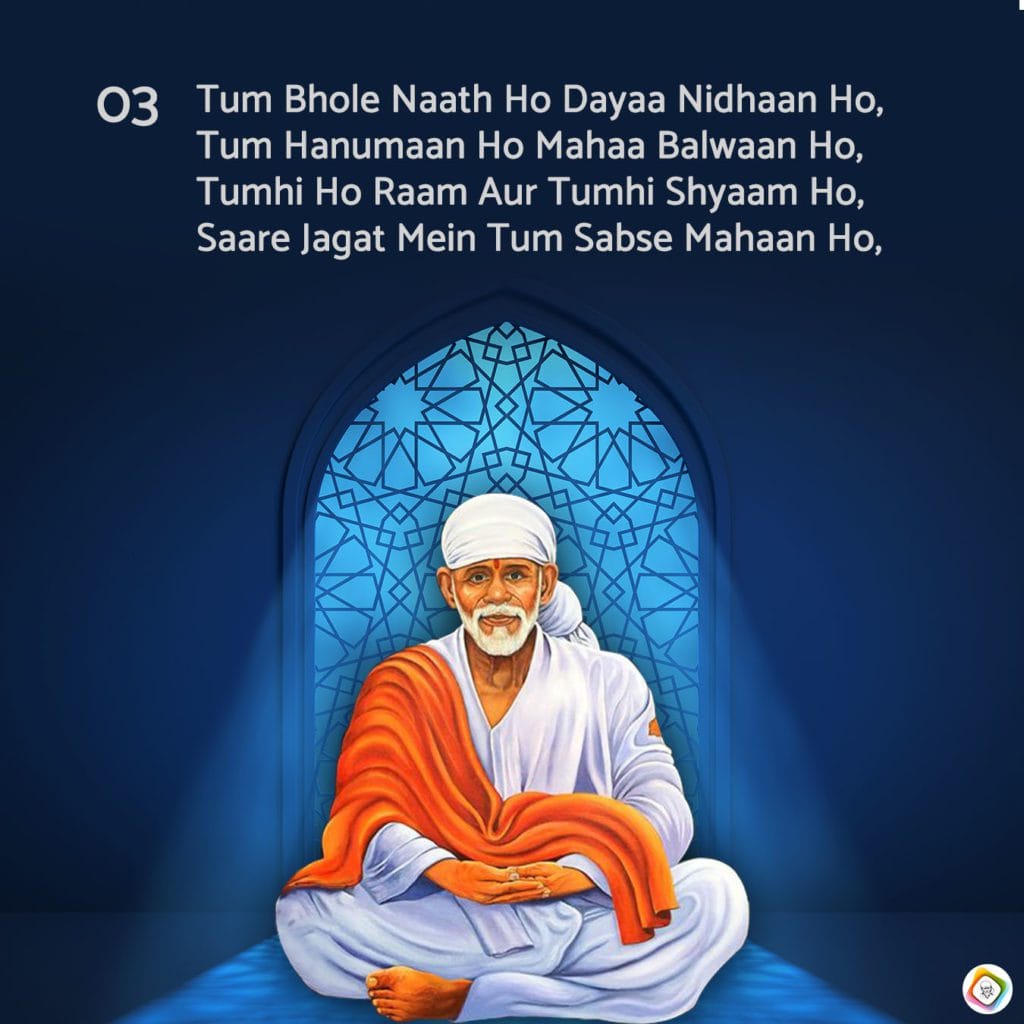 Shirdi Sai Devotee Suraj RV from India says: Om Sai Ram to all the Sai Devotees across the world.
I am a Sai Devotee from Bangalore. I would seriously and sincerely thank Hetalji and her team for launching this beautiful website of Sai devotees and their experiences for the past 14 years i.e. 2008 to the present. I read the experiences of all the Sai devotees in the morning and night before sleeping. I would like to describe two experiences of mine below:

Experience 1 – Mahashivratri Jagran: I had to attend a Mahashivratri Sai Bhajans in my area samiti from 6pm (1st March 2022) till 6 am (2nd March 2022). In the late 1990s, my mother used to attend this Mahashivratri night bhajans and come back in the morning. This time, I decided to stay awake the whole night as I was praying to get a good job after struggling for two full years (2020-2022). On that day i.e. 1st March 2022, I prayed to my Baba (Who is Lord Shiva incarnation) that I have to stay awake the whole night without even feeling tired! Finally, on that night, Baba gave me enough strength and made me awake the whole night. I also played the harmonium for the bhajans from 6 pm till 8:30 pm and again from 10:30 pm till 2:15 am without getting tired even a little bit. I successfully passed my test and thanked Baba for making this Mahashivratri bhajan successful and keeping me awake the whole night.

Experience 2 – Divine darshan of Goddess Shakumbari: My family consisting of my mother, my maternal grandparents, and my aunt from Pune (who has come for a few days' visit) decided to visit the Banashankari Temple of Goddess Shakumbari for darshan today i.e. 16th April 2022. As the weather in Bangalore is rainy, especially in the evenings and nights; I prayed to Baba to bless us with a beautiful darshan of the Goddess without any rain in the morning and also fewer crowds in order to pray in peace. In response to my prayer, Baba not only made the weather sunny with a cool breeze blowing along with fewer crowds in the temple; but also made us get the darshan of the Goddess successfully done and we prayed in peace to our maximum. The day went beautifully without any problem.

Baba has blessed me with a good job and will elaborate on that in the next post in detail.

Om Shri Sainaathaaya Namah
Om Shirdi Vasaya Vidmahe
Sachchidananda Dheemahi
Tanno Sai Prachodayat.
Jai Sairam !
Sai Baba's Kripa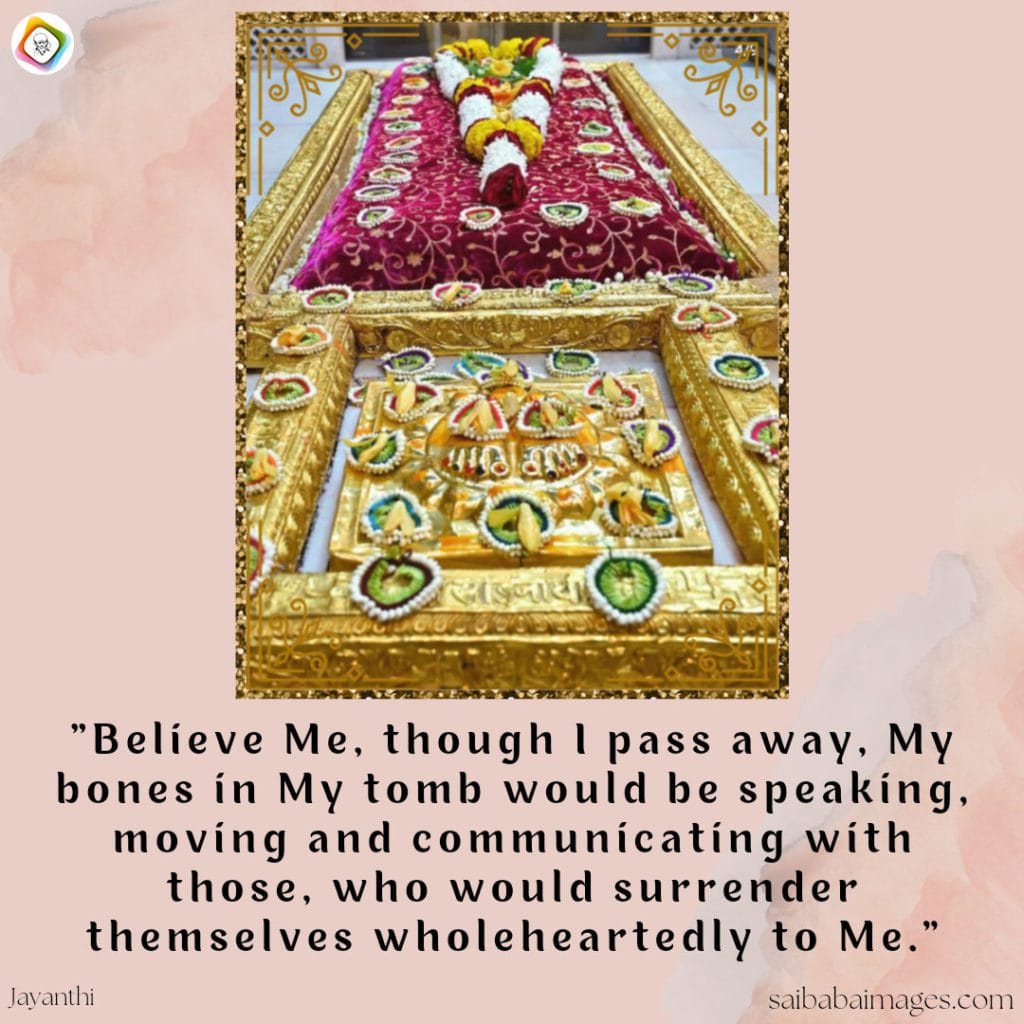 Anonymous Shirdi Sai Devotee from India says: Om Sai Ganesha. Thank You Hetal mam and team for your work. Thank You Baba for giving me this opportunity to share Your blessing on me with all the devotees. As promised I am sharing Your leela. Hetal mam please keep my identity anonymous.
We had a local festival of our Devi (We call it Jatra) for 9 days starting from Gudi Padwa. I had taken leave from 04.04.2022 and one audit was announced on 04.04.2022 for three days. (I work in a Pharma Company) and my presence was required for one day. During this festival we have to follow rituals i.e. without taking bath we can't even drink water. Now I was in a big dilemma about what I should do. I left everything to our dearest Baba and my Devi Aaee.
On top of this on 31.03.2022, I got a cold and cough and when I get a cold it stays with me for at least a week and gives me lots of trouble. On 01.04.2022 my cold got worse and I was fully tired and weak. The same day I prayed to Baba saying that I won't be able to do the ritual if this cold remains and won't be able to go to the office also. I prayed to Baba for three things, my health, the Audit visit, and Jatra, and that I would share the same on this site and our Baba blessed me for all these things. 
Sai Baba, thank You for blessing me with good health and fulfilling my wishes again. Baba, please bless my friend. She is in dire need. Her health is not good. Marriage is not happening. I am praying heartily for her. Please, Baba, give her good health and get her married to a good guy. I'll share Your leela here on this holy site. Thank You Baba for everything.

Om Sai Rakshak Sharnam Deva.
Sai Baba Always Keeps His Promise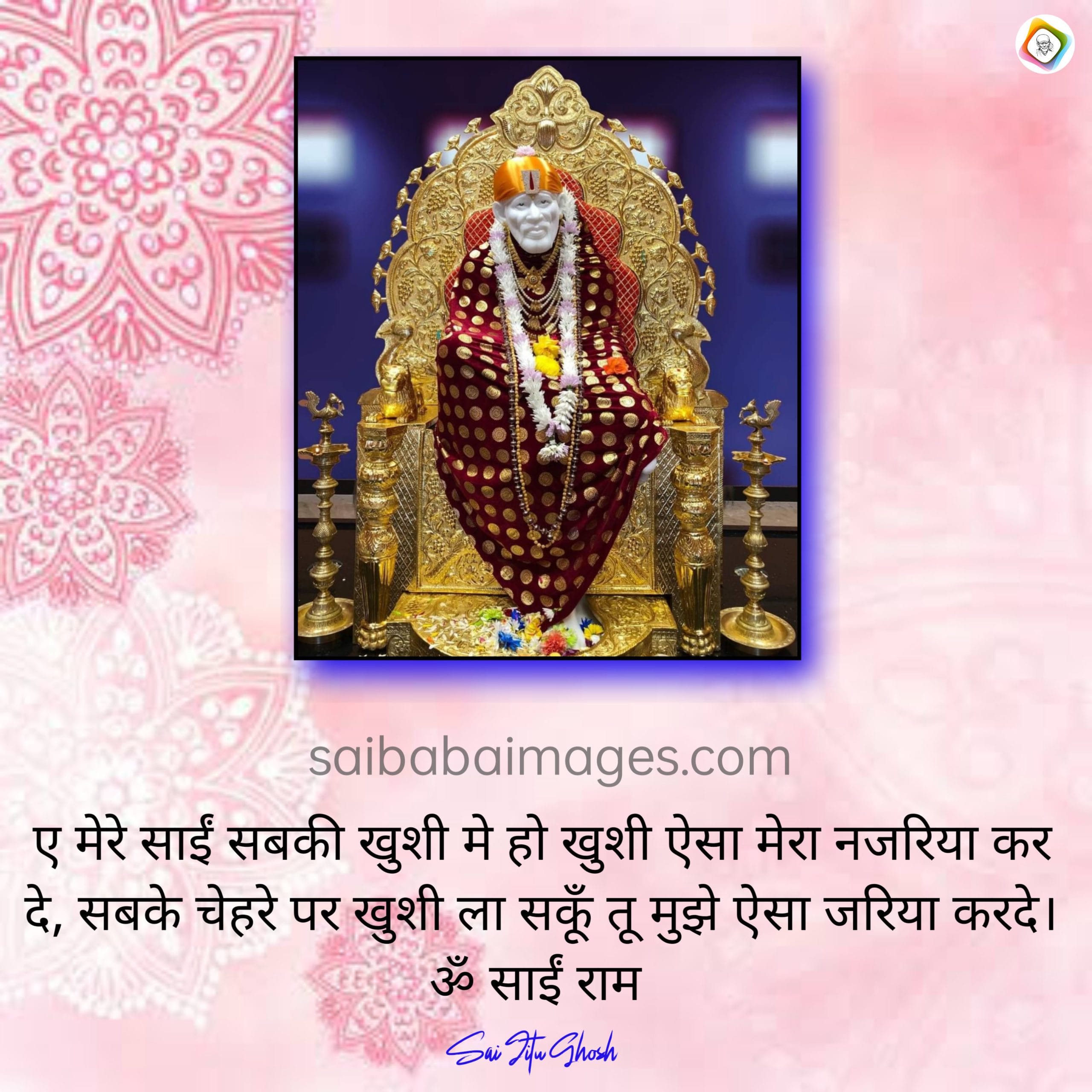 Anonymous Shirdi Sai Devotee from India says: I am a devotee of Sai Baba. Currently, I stay in India. How to describe His leela? He is just like a mother! I have been trying for a US visa for the last four years but every time it was getting rejected. Finally, in 2020 my H1B visa for the US got picked in a lottery but due to the pandemic, my travel got delayed. Finally, in February 2022 my travel was fixed and I was supposed to travel in March 2022. My company was not ready to revise my salary structure. On Feb 9th, 2022 which was a Thursday I received a revised letter which had the salary reduced from the one which was approved earlier. I did not know what to do. The same day when I was reading Mahaparayan I got the chapter in which a person's pension amount was revised and later by Baba's grace it was settled to a satisfactory amount. Through this Baba gave a hint that my salary would also be revised again. My Manager told me that he would try to get the salary structure increased but even till March end I did not receive any confirmation.
One day I was praying to Baba about my salary and opened the Sai Satcharitra book, there opened a page which was written in bold "Baba's promise and Sanction." Two days after this I got my newly revised and increased salary structure. Baba helped me in every step. Today, I received my travel ticket. Baba also helped in my husband's job getting transferred to the US so that we can travel together. Thank You, Baba. Keep us under Your shrine always.
Sai Baba Listened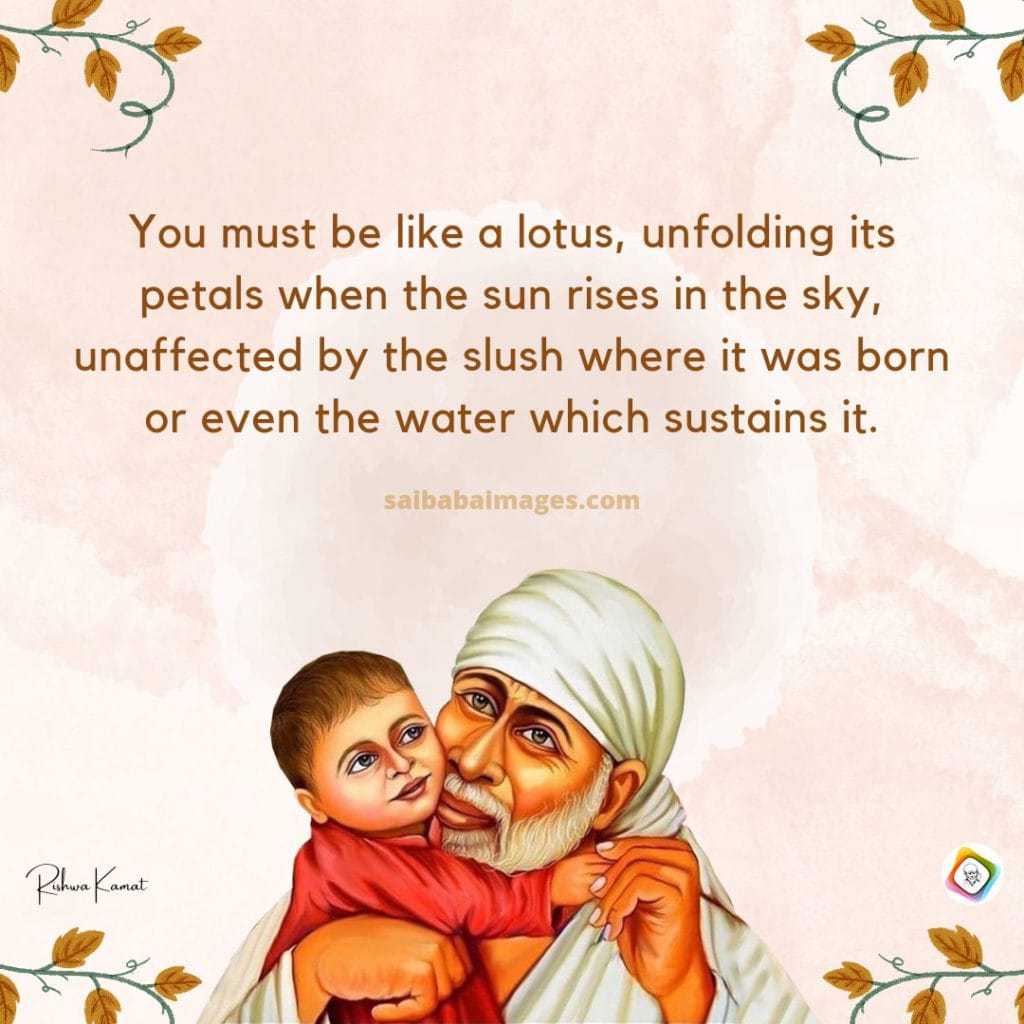 Anonymous Shirdi Sai Devotee from India says: Jai Sairam! I am a devotee. I have experienced many miracles but this one has made others also believe in Sai. When my father was hospitalized, I used to sleep in his room, where he had hung Gods' and Goddesses' pictures along with Sai's. Day and night I used to pray to Sai for my father's good health. Of course, at that time, Sai listened to my prayer and got him back home. But after a few months, my father had to leave this world. After that when I went to his room to see Sai's picture, it was not there. I asked my aunt about it. She said that particular picture was never there. I googled a lot but it was all in vain. After a few years, I saw that carved picture in Sai Mandir of Dehradun. Jai Sai Ram!
Sai Baba Helped In Work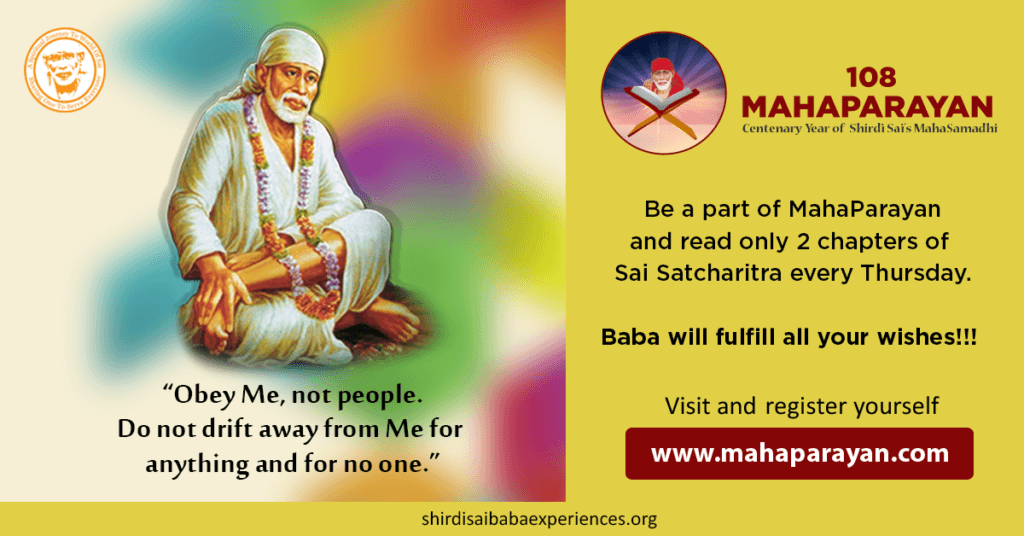 Anonymous Shirdi Sai Devotee from India says: I am a small daughter of our beloved Baba. In my office, one urgent work had to be completed by me as the concerned person was not attending the office due to some medical emergency. So I had to complete his work. With Baba's help, I completed my work and also the work that was allotted to us. Thanks, Baba. As promised I am posting here. Sorry for the delay, Sairam.
---
More from SaiYugNetwork.com
© Shirdi Sai Baba Devotees.com – Member of SaiYugNetwork.com