Download Sai Baba Images In This Post
A Devotee's Gratitude: Sai Baba's Blessings And Guidance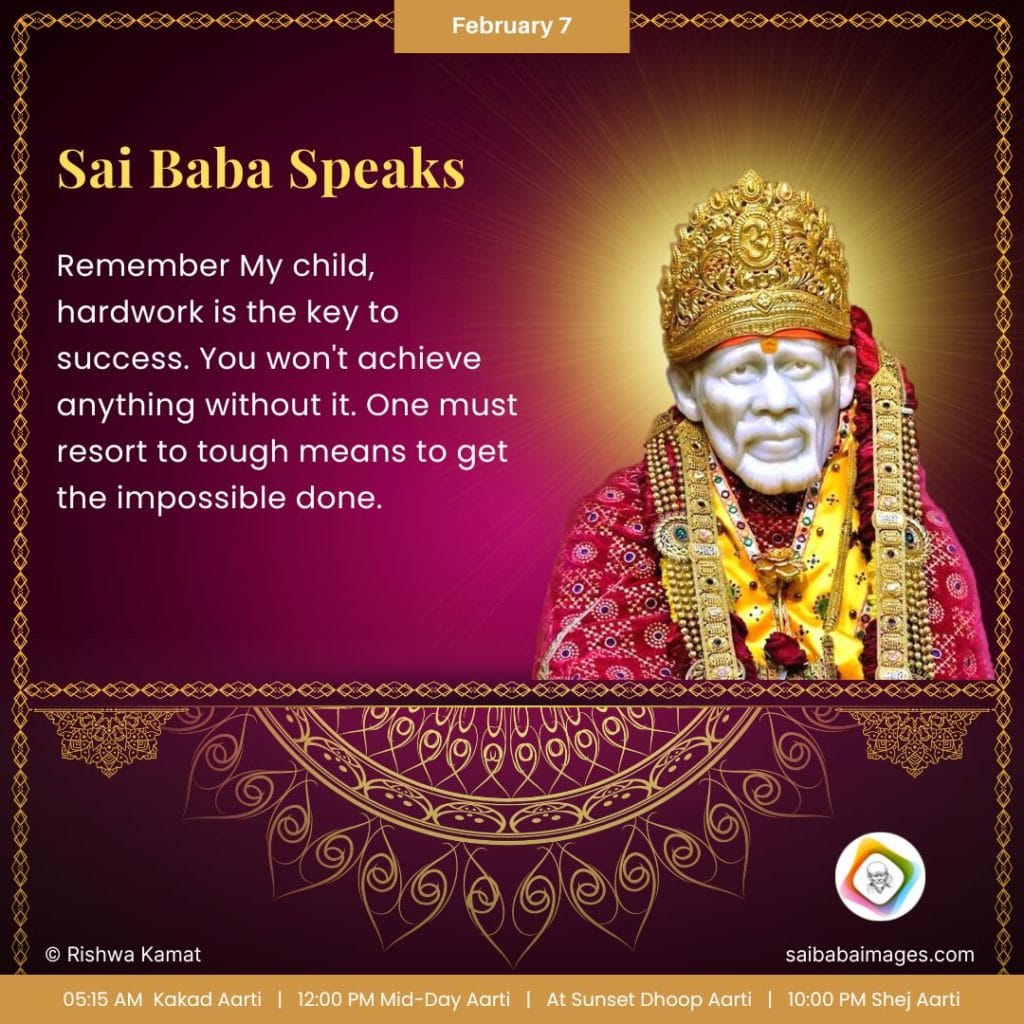 Anonymous Shirdi Sai Baba Devotee from India says: I am a small devotee and daughter of Sai Baba. "Om Sai Ram." Baba, You are the reason for my survival in this world. Thanks for always taking care of me and my family in even the smallest matters, Deva. We are nothing without You. Thank you, Hetalji, and the whole team for maintaining this e-Sai Satcharitra, which has become an inseparable part of our lives.
Deva, You know about my job as You are performing on my behalf. Because of You, we are gaining some reputation. I know these are worldly things and have no actual significance, but due to our human nature, we also desire these insignificant things, and You are fulfilling our every wish. Thank You, Deva, for choosing a good kurta for my Papa within budget.
Deva, due to Your grace and blessings, we celebrated Diwali very happily. I was having some fear of unexpected scenarios, but with Deva's grace, happiness conquered fear. I am sorry for my impatience, Deva.
Deva, I am completely indebted to Your mercy on my son. He is behaving well these days, and his anger issue is under control. I already shared my experience with Your guidance in getting some timely remedy for his Grah-Nakshatras. He is very naughty, so I always fear attending his PTM, but with Deva's blessings, we did not get many complaints. He wanted one watch, which is slightly costly, but Deva gave us a good offer and bought it at a good discount.
Sai Baba granted me a happy Chhath Puja celebration. As we were celebrating at someone else's house, I was in a dilemma, but when Deva is with us, no one can do anything to us.
Deva, we are going to our hometown next week to attend a family wedding. Please keep us safe from evil eyes and make this celebration successful. Baba, please attend the wedding and bless the couple with Your love.
Om Anant Koti Brahamand Nayak Rajadhiraj Yogiraj Parbrahma Shri Sachidanand Sadguru Sainath Maharaj ki Jai.
Overcoming Gastric Issues With Faith And Home Remedies: A Personal Experience
Anonymous Shirdi Sai Baba Devotee from India says: Thank you, Hetal ji, and your wonderful team for maintaining such a fantastic platform where we can share our experiences and gain strength to overcome our problems.
Today, I am sharing a recent experience of mine. For a couple of days, my mom was not feeling well due to some gastric issues. Due to this, she was not feeling hungry and was experiencing uneasiness, even after taking medicine. Last night, around 2:30 a.m., she knocked on my bedroom door and said she was not feeling well. She wanted to vomit and was feeling suffocated.
I told her it was only gastric and asked her to try to vomit, assuring her that she would feel better afterward. After she vomited, I gave her half a cup of sprinkled water along with Udi.
I prayed to Sai Baba to please make her well and give her strength to tackle this, as she becomes restless whenever she has any issues. She always prefers pharmaceuticals to home remedies, but as we all know, English medicine is not so good for health in the long term.
I promised to post this and also recited the Sai Kasht Nivarana Mantra, which is very effective. After reading it, one can receive an immediate cure.
By Sai Baba's grace, my mom felt much better in the morning. She was still not fully recovered, but it was a big relief. I have full trust and faith in Sai Baba.
By Sai Baba's grace, we are all perfectly fine and happy. May Baba's blessings be upon us all.
Overcoming Obstacles: A Story Of Perseverance And Faith In Mauritius
Anonymous Shirdi Sai Baba Devotee from Mauritius says: I live in Mauritius and I graduated from university last year with a First Class degree. As the best student in the faculty, I was awarded a scholarship of Rs 8500. Other students from other faculties received similar scholarships. However, I did not receive mine. I made frequent visits to the finance section to inquire about the delay, but they always referred me to the registry of my faculty, which they claimed was responsible for sending my papers to the donor organization. Unfortunately, no progress was made even after a year had passed, and I had completed my degree.
Feeling helpless, I turned to Sai Baba from Satcharita (whom I refer to as Dwarakamayee) for guidance. The page that opened directed me to surrender and give up my favorite food. I followed this advice and managed to overcome the temptation when my family organized many pujas and served the same food.
Shri Ram Raksha Stotra: Significance and Benefits of Parayan on Ramnavami
Weeks passed, and despite my program coordinator's intervention, there was still no progress. One day, while chatting with my program coordinator on WhatsApp, I received a letter from the postman containing a check worth Rs 8000. I was overjoyed as I needed the money to purchase items for work, such as a handbag, office clothes, shoes, and a lunch bag. I spent Rs 4000 on these necessities, and I still use them to this day. If I had received the money earlier, I may have spent it on unnecessary things. Thank You, Sai, for coming to my aid.
I am grateful for this platform to share my experiences. Thank you for your kind service.
Note: Please read about my previous work experience here: https://www.shirdisaibabadevotees.com/shirdi-sai-baba-miracles-part-3424/
Lots of love from Mauritius.
Blessed By Sai Baba: A Devotee's Gratitude For Divine Help
Anonymous Shirdi Sai Baba Devotee from USA says: Om Sai Ram to all Sai devotees. Thank you to the team maintaining this blog. Om Sai Ram. I want to express my gratitude to Baba for His help the other day. I had forgotten to get something that I needed in order to submit an expense, and I was afraid that I wouldn't be able to get it later. It was very important for me to get it, so I prayed to Baba that if I got it, then I would post my experience. And yes, I got it. I am so thankful and grateful to Sai Baba for helping me.
I also want to thank You, Baba, for helping me catch the train that day. Baba, I don't know what I would do without Your help, and I am always indebted to You for everything. We are Your devotees and are blessed to be at Your divine feet. Baba, You know what I am praying for, please help us. Thank You so much, Sai Baba.
Praying For Peace And Harmony: A Devotee's Appeal To Sai Baba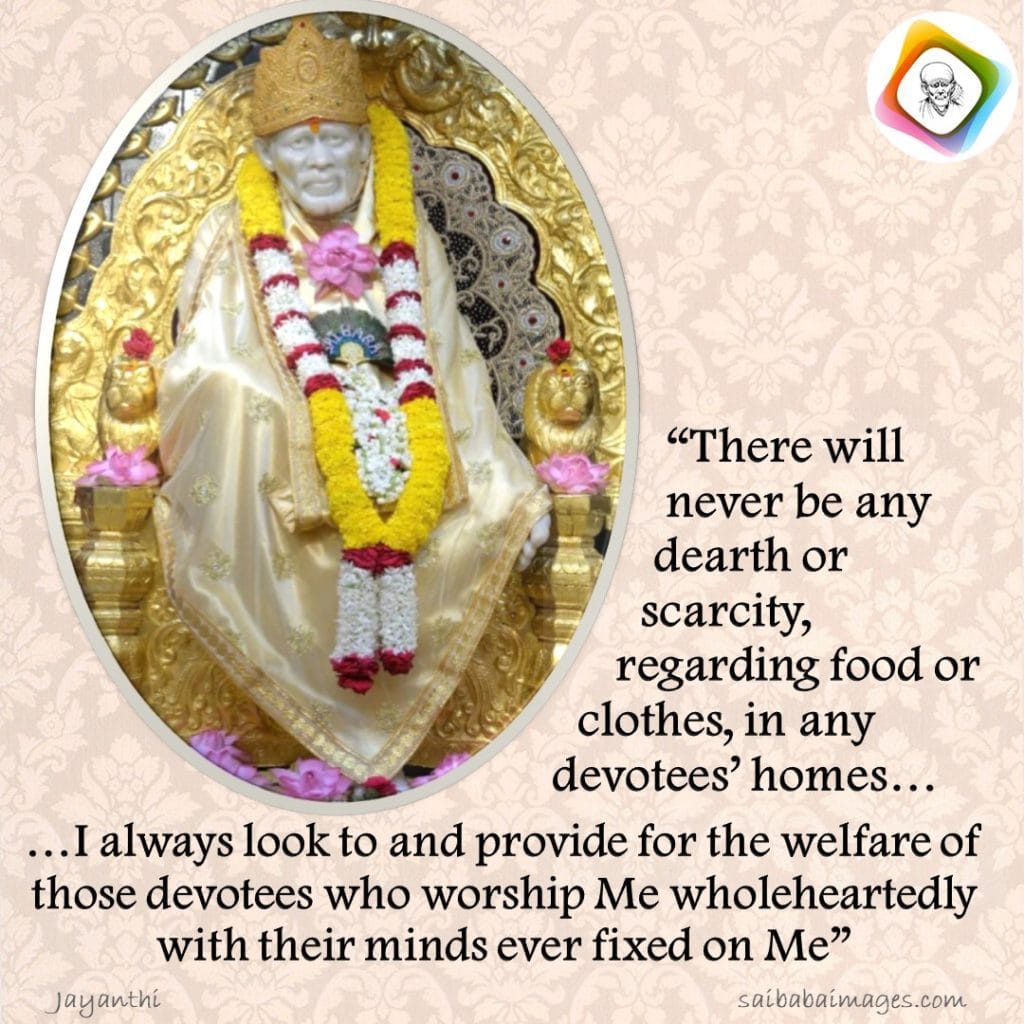 Anonymous Shirdi Sai Baba Devotee from India says: I didn't forget You Baba. Please grant my wish and remove all the negativity that has been affecting my family, especially the issues between my husband and me. Baba, please remove all the blockages and obstacles that are hindering our progress and fulfillment. I humbly request You to fulfill my wish. Thank You, Baba.
Divine Help In Times Of Need: A Devotee's Gratefulness To Sai Baba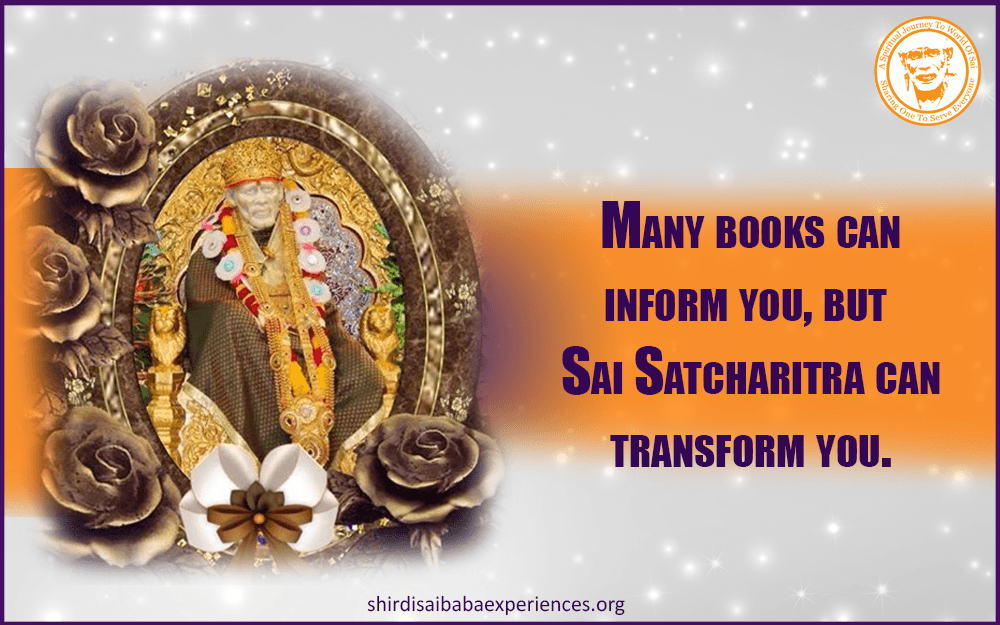 Anonymous Shirdi Sai Baba Devotee from India says: Dear Hetalji and team, thank you for providing us with this divine platform.
Dear Sai Baba, thank You for helping me come back home on time yesterday and today. Thank You, Baba, for making sure there was no meeting yesterday, and thank You for ensuring that today's meeting went extremely smoothly for me, with my part being over in a very short time. You always help me and bless me, and I am nothing without You. Om Sai Ram.
---
More from SaiYugNetwork.com