Sai Baba Stands By His Devotee In Work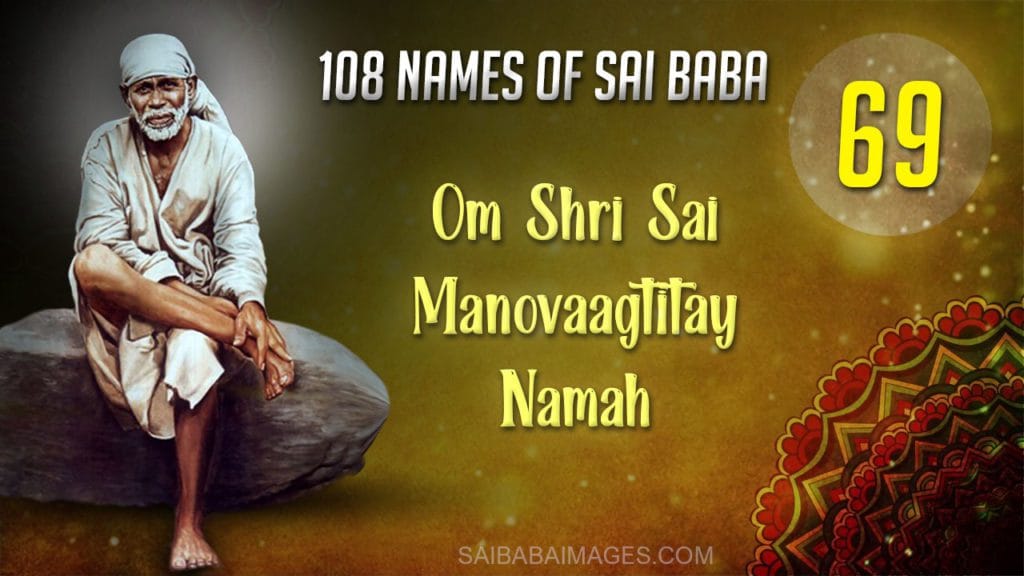 Anonymous Shirdi Sai Devotee from UK says: Please keep me anonymous. I am an IT manager currently working in the UK with Baba's grace.
Om Sai Ram! Please keep me anonymous.

I would like to begin by thanking our Sai Appa and all those who are engaged in organizing the Mahaparayan week on week. Mahaparayan is truly blissful and changing lives.

In this post, I am sharing two of my work experiences where Baba lifted me up from a helpless situation.

I am managing an IT project which was taken over by a company recently and is very complex in nature.

As this is a critical project and is related to finances, any issue raised in the App needs to be addressed immediately. Due to the complexity of the project my team was struggling day and night to resolve any issue that was coming through.

There are a number of occasions where Baba has helped me (where even I missed realizing His miracle). In this post, I would like to share two of these which I had promised Baba that I would share in the Mahaparayan experiences.

There was a critical failure in the systems due to which a number of financials were affected in a number of ways. As there were several records impacted and the nature of the issue varies between records it was really hard for my team to resolve each of these issues.

Even though I was spending most of my time on this issue (there were other critical things that I need to be on top of). I prayed to Sai Appa, that soon I and my team should come out of this issue and focus on other work as this was consuming a lot of time. In spite of trying various fixes and those we could not address the issue fully; we requested the Operations team to handle these financials in a manual way.

Mostly, we don't get acceptance for such manual work but by Baba's grace -this was accepted and thankfully I and my team were relieved from this issue.

In another instance, there was an important payment that needed to be paid out. But there was an issue with the bill getting printed out.

My team was not able to identify the cause of the issue for more than TWO weeks and we were just left with one day before this bill had to be printed. It goes through a number of systems for a bill to be printed and is not a straightforward process.

If the bill was not going to be printed on this final day then the company would have to pay a fine to the customer.

If this would have happened then it would have brought a bad image to my company. We suggested the finance handler raise another new case and try to pay the customer with a new bill (there was no assurance that this would work as it had an issue in the past).

It was a Wednesday and I told Sai Appa, "Appa, please get the billing issue sorted, I should be able to do Mahaparayan peacefully on Thursday." I got the good news from my team member that the billing issue was sorted in the retry option.

These are of course a few miracles that I have shared in the post. We know that Baba keeps helping us in each and everything of our lives.

We are all so busy worrying about things that we even forget to seek God's help. Sai Appa is with every one of us watching our every move. He does give us challenges to overcome and make us stronger. When we cry for help, He is always there to help us and support us.


Thanks to Sai Appa… Bow to Shri Sai, peace be to all.

Even as I am posting these miracles, something bigger happened in my work. I will post that as another experience.
Sai Baba Saved And The Salary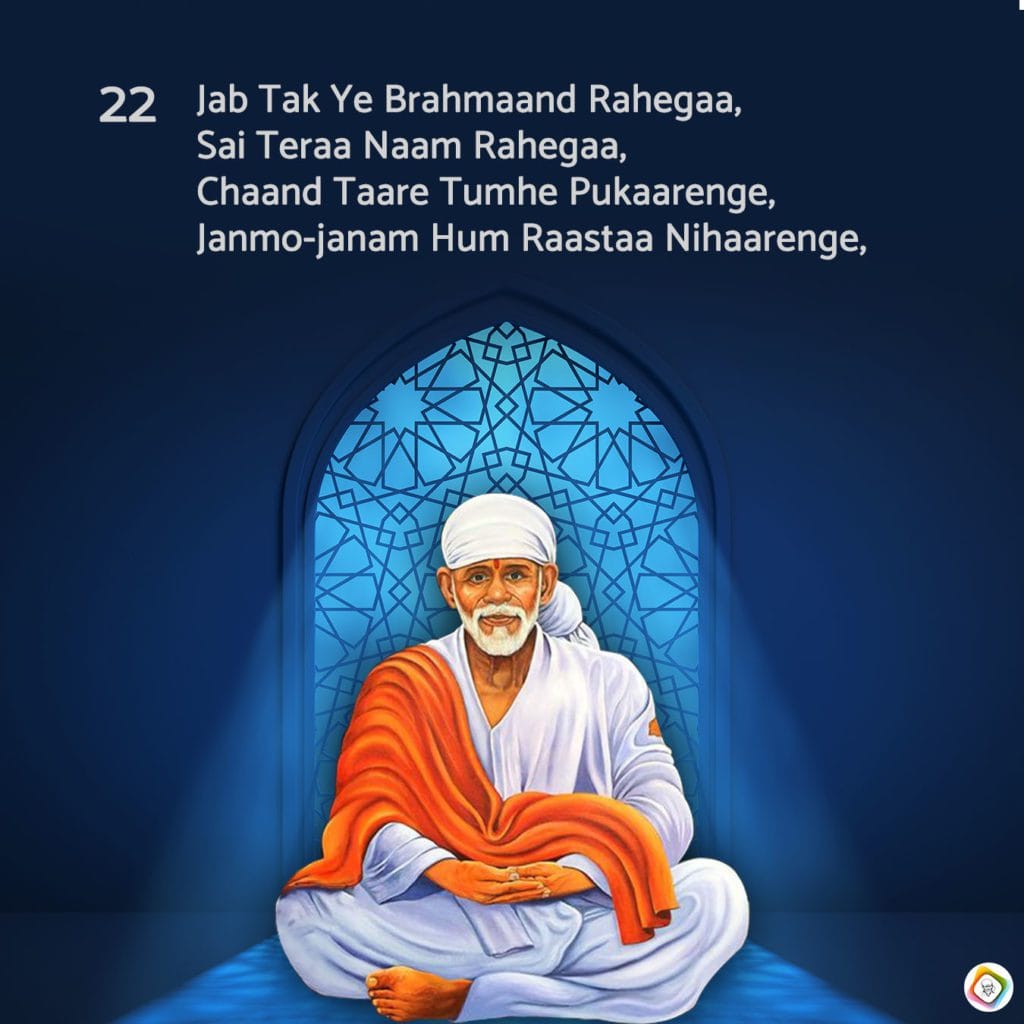 Anonymous Shirdi Sai Devotee from India says: This is a tiny droplet in the ocean named Sai. The experience is about how Baba saved me from the connivance of a few office colleagues. I am staying around 60kms from my office and driving my way up and down with Baba's blessings. Although I am not yet very well versed in driving, with Baba's given strength I am trying to make it possible. For the first six months of my service I had taken only a day's leave.

My role is that of an Organizational manager and to look after process gaps, being a whistleblower is one of the parts I ought to play which in turn makes me bête noire for many.

Have had started escalating one such process gap which was making the organization cost heavy, in turn, the people responsible tried to take me for a task by highlighting my working hours in the company from the company. As per company policy, I am not required to visit the plant office on weekdays because they started harassing me with my plant attendance which was both out of policy and illegal too!

With Baba's given courage I fought them back and somehow things too fell in place, a colleague who was helped by Baba through me helped me with a piece of information that helped me build a strong case against the baseless charges and I was able to get the full salary with the benediction of Baba! Similarly, I got the courage to shrug off 4-5 financial challenges too!

Baba says, "Do your duty properly and behave properly, that's enough, rest I will take care of". With great faith belief, Baba made me practice this self-control as I knew who is actually doing it and who are the scapegoats, still I never ever confronted any of them, even via email, and had really forgiven them(also, as Baba says if you avoid dispute and rivalry, Lord will protect you and that's Him, Himself, The Lord of the Lords!) before replying and responding so as to set a right precedent in the organization. Baba was always there to protect and guard His baby, His family!

Submitting it on 08th-May-2022 as an ode to my mother and to the Universal protecting Mother Saima. May She always makes us successful in all our endeavors!

Also, just now I saw a tear droplet coming out of Lord Krishna's eyes just before I started typing the experience as if a reminder on Mother's day and that the Lord is looking after me, after all, such kids, a caring mother!

Om Sai Shri Sai Jai Jai Sai

Jai Saimata Di!
Bolo Shri Sainath Maharaj ki Jai!
Saved From Sticky Situation By Sai's Grace
Anonymous Shirdi Sai Devotee from India says: I am currently living in Pune and would like to pen down yet another leela on this blog.
Sai saved me from a very sticky situation two days ago. I currently live in a one BHK rented apartment alone as I prefer a peaceful environment to do pujas and also to focus on my work. Recently my ex-roommate from my old apartment called me asking for a favor. Her landlord had given her an ultimatum to move out of the house on the same day and the prospect of her receiving her deposit was bleak. They did not have a proper rental agreement on top of this. Hence she asked me if she could stay with me for two days along with one more friend until she found an apartment. This put me in a very awkward situation because I am a very private person and would like to maintain the house in a very clean state. Also, I know that living with a few more people in a small flat would prove more challenging in these COVID times.
I have had a fair amount of bad experiences over the past five years while staying in a shared apartment. Hence I quickly prayed to my Sai to help me out and get her a new flat quickly. I tried providing her few contacts to get a new flat on rent and went to the extent of blurting out a lie that my owner does not allow more than one additional person to stay. I just felt bad that I could not help her and also about my white lie. I turned to Baba to help me out of this misery and finally, nobody came to my apartment for these two days. When enquired it seems that she got back her deposit amount and moved to her hometown temporarily. Still praying to Baba to help her get a good house near to her workplace and not to put me in such tight spots. Om Sai Rakshak Sharanam Deva.
Sai Baba Udi Miracle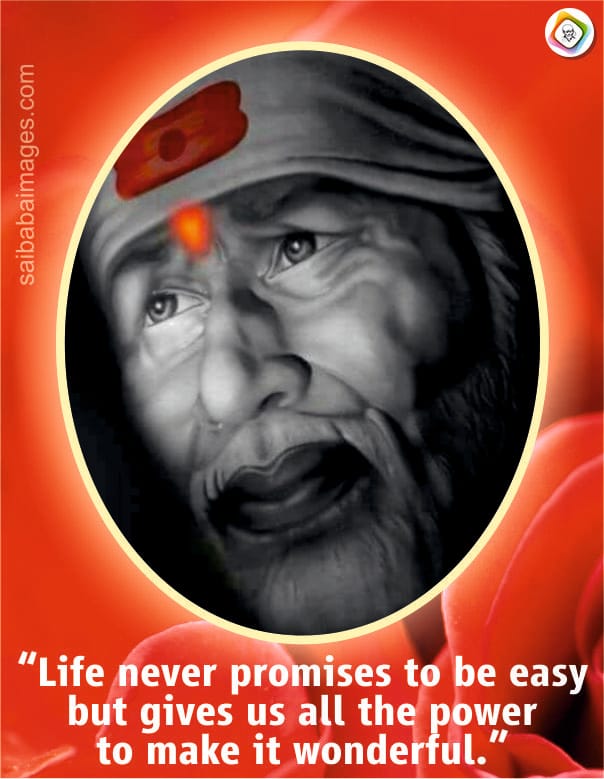 Shirdi Sai Devotee Suraj RV from India says: I am a Shirdi Sai Devotee Suraj RV from Bangalore.
Om Sai Ram to all the Sai devotees worldwide. Thank you Hetalji and team for making this site so holy and beautiful for all Sai devotees to publish their experiences and read other devotees' experiences too. I will share my experience below on how Baba blessed me with Udi:

After my maternal aunt from Pune gave me Udi (in the month of Dec 2021) after her friend visited Shirdi in the month of November 2021, I was praying to Baba for another Udi packet so that it will always be there in times of emergency. I went to my nearby Sai Mandir for darshan on a Thursday in the month of April 2022 but forgot to ask for a Udi packet. Today (8th May 2022), I found my personal diary and after turning some pages, I found a Udi packet on my last written experience about Sai Baba back in 2017. I don't remember any Udi packet on that page at that time but today, I found the Udi packet on one of those pages. I really hailed Baba and thanked Him from my heart for answering my prayer and His miracle for blessing me with the Udi packet. I kept the blessed Udi packet in my mandir.

Om Sai Ram!
Shirdi Vasaya Vidmahe
Sachchidanand Aaya Dheemahe
Tanno Sai Prachodayat!
Thanks To Sai Baba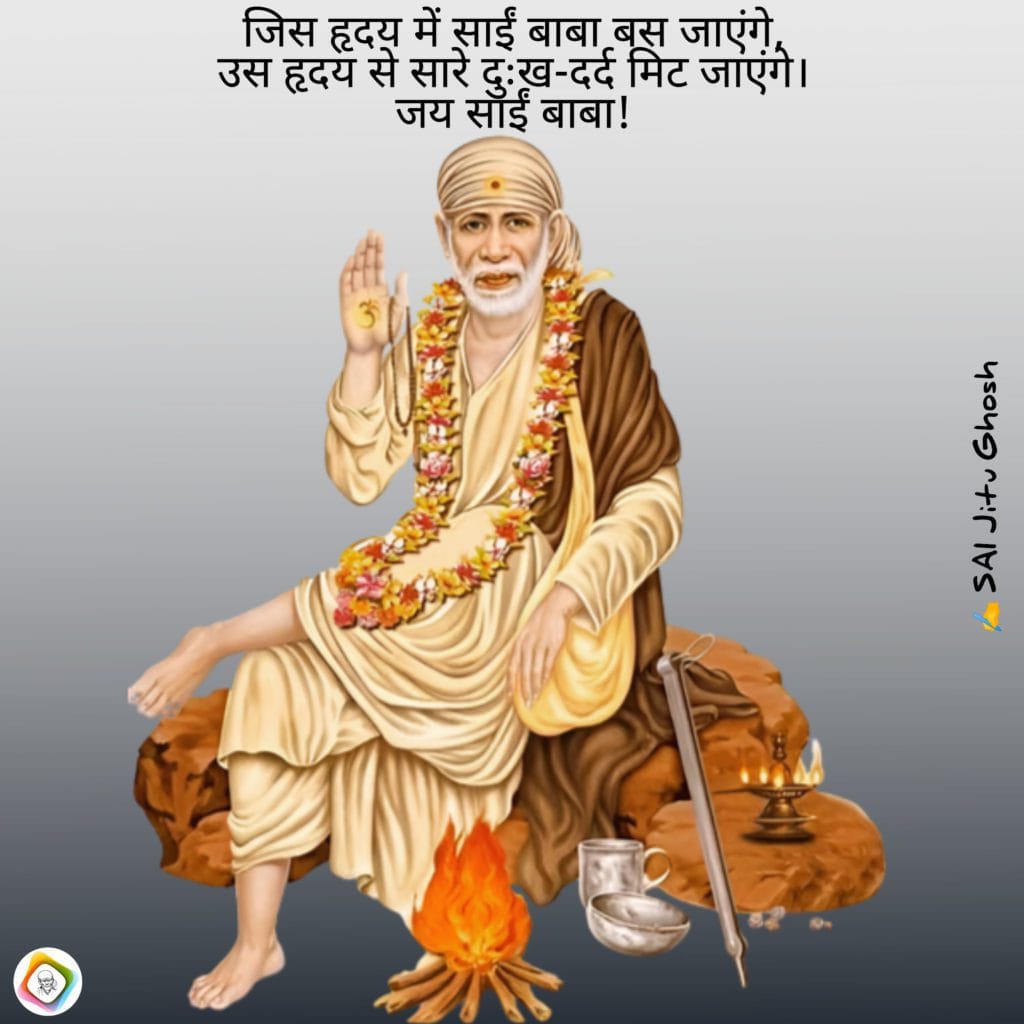 Anonymous Shirdi Sai Devotee from Malaysia says: Om Sairam. Thanks to everyone who is maintaining this wonderful experience platform.

Last two weeks I was able to pray to Baba and I see the impact now. Sorry, Baba. Please forgive my mistakes.

I was able to get the required approvals and this was all due to Your blessings, Baba.

I was able to perform well at work and this too is because of Your blessings. Please keep me with You, Baba.

People have to follow Your path to go in the right direction.

My nephew has to score well at school and he should be under Your blessings, Baba. Please bless him to study well and pass the exams, Baba. Om Sairam!
Om Sairam!
Sai Baba Cured Devotee's Mother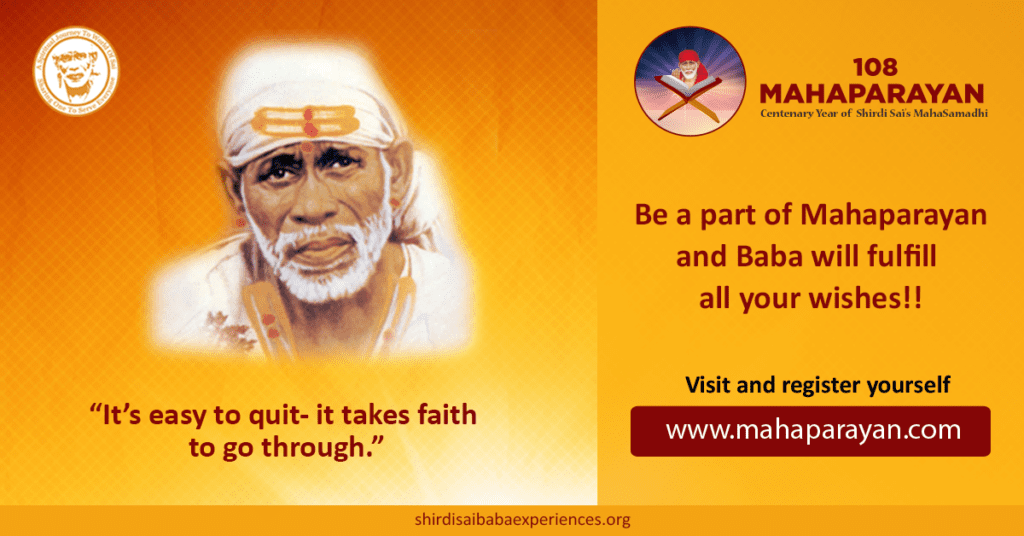 Anonymous Shirdi Sai Devotee from India says: Om Sai Ram, I'm from India.
Almost two weeks back, I was slightly tense due to my mother's health condition. I was seeking help from Sai Baba, though I know He is always around I needed His response to calm my mind. Then I landed on this website, read one of the devotee's experiences around the same topic, where Baba cured a mother and I got my answer there. I promised Sai Baba that I would share my experience here when my mother's health improves and by His grace, she's doing better now. Thank You, Sai Baba, please always bless us all.
---
More from SaiYugNetwork.com
© Shirdi Sai Baba Devotees.com – Member of SaiYugNetwork.com