Gratitude To Sai Baba
Anonymous Shirdi Sai Devotee from Malaysia says: Om Sairam! Om Sairam. Thanks to everyone who is maintaining this wonderful experience platform.

Regarding Baba's miracles last week, I was able to apply for a senior position. The hiring manager acknowledged my interest and I was waiting for his feedback. He said that there would be an interview with a different approach and I was confident that Baba would be with me throughout the process. Thanks, Baba for bringing me to this level. I was able to get the required approvals on time and Baba helped me to perform well last week.

My family-related confusions were resolved through Your blessings, Baba. You know what I am referring to. Thanks, Baba, please be with me.

My brother's operation was successful. It is all due to Your blessings, Baba. He has to recover fast. Please bless him, Baba.

Please give Your blessings to all of us, Baba.

Office work was good. Thanks, Baba. I should be able to complete all my pending tasks and the project should progress well with Your blessings, Baba. Please help me get a job promotion, Baba.

My prayer to You always is that people should follow Your path to go in the right direction.

Om Sairam!
Sai Baba Cured Little Boy's Fever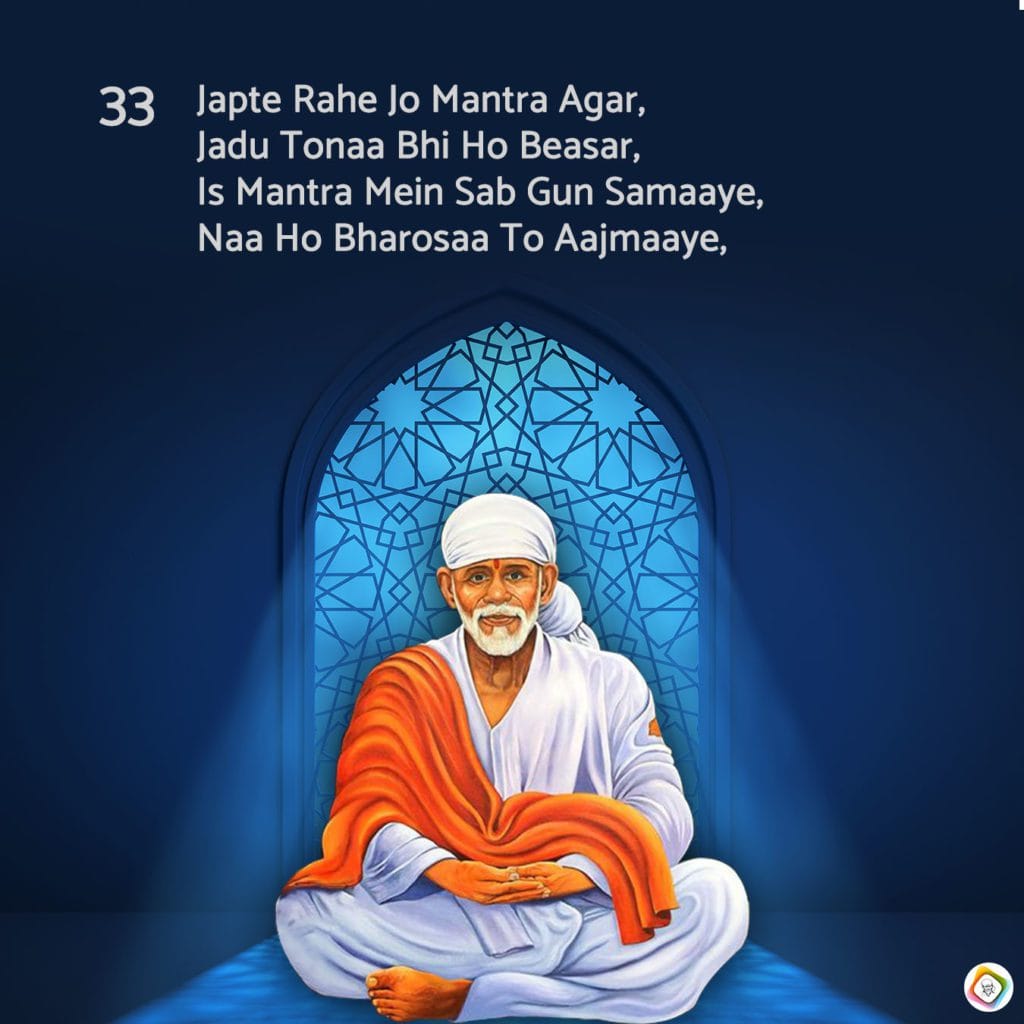 Shirdi Sai Devotee Sindhu from India says: Hi, I am Sindhu from India. Anantkoti BrahmandNayak Rajadhiraja Yogiraja Parabrahma Sri Satchidananda Sadguru Sainath Maharaj Ki Jai

Thank you Hetalji and team for your devotion, efforts, and dedication to maintaining the website. It is showing light to so many devotees who are stuck in the middle of a dark sea. In my experience, one of our neighbor's sons, five years old, was suffering from fever for more than 10 days. His mom was also on a business trip for three days. I prayed to Sai that I would share the experience here if the boy got cured. Needless to say that the boy got cured. Sorry, Sai for posting it late.

My father got sick suddenly and I am really worried. Baba, please bless him with good health and please let him come back home soon from the hospital with good health. I am keeping my entire burden at Your feet, Sai. Please Sai, please bless my father to become completely healthy again. You are the only one Whom I can share all my worries with. Thank You, Sai for always being there for Your devotees. 
Sai Baba Can Change Any Struggle In A Moment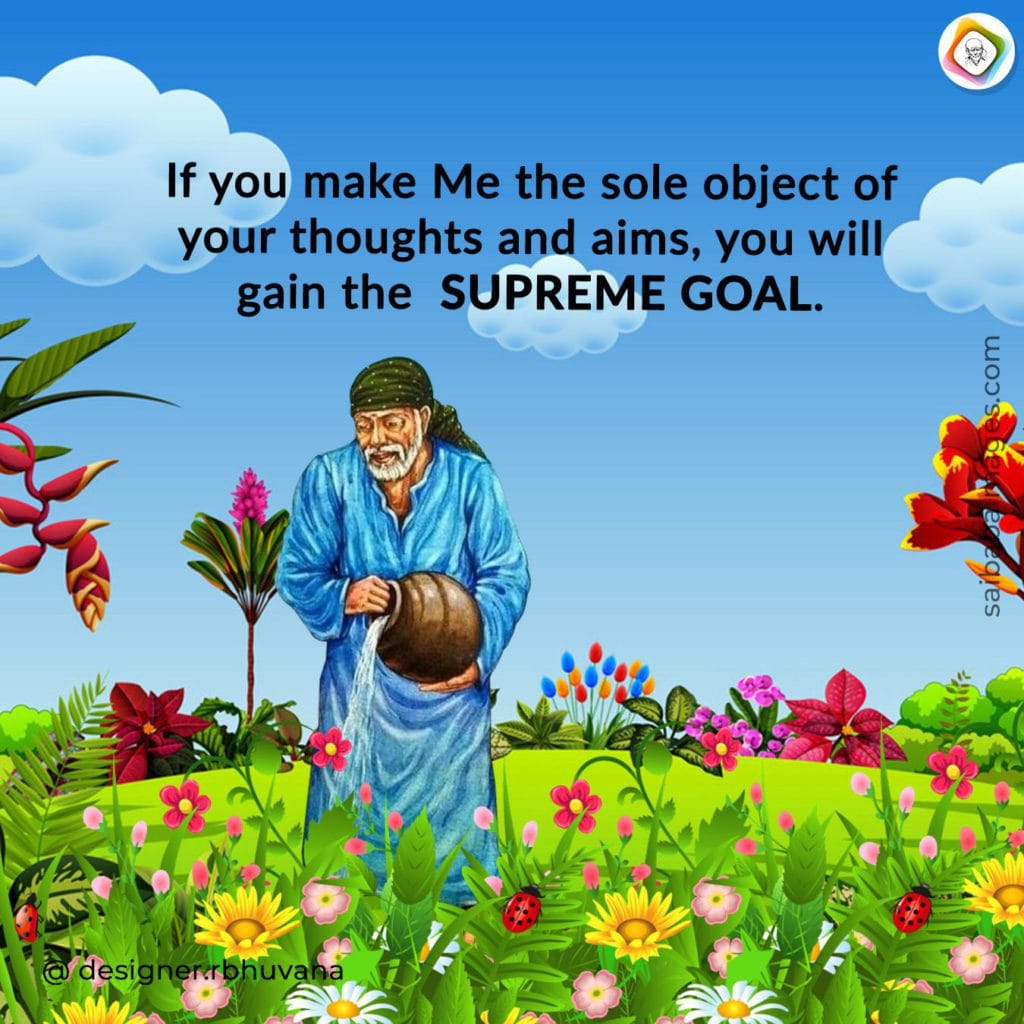 Anonymous Shirdi Sai Devotee from the UK says: I am basically from Chennai and currently working in the UK with Baba's grace.
Dear Sai devotees, I am posting one of the biggest miracles of Sai that I experienced recently. My previous project was almost over and it was time for me to return to India. But with Baba's grace, I got a new project. I wanted to give my best to the project but due to its complexity and other issues within my team, I was facing hardship for the past 4 months. Mostly, I sleep for only 4 hours per day. I became so stressed. Sometimes I felt Baba was not helping me but at times I see the phrase from Sai that all struggles are to mold us to a better position. I was bearing the stress with the help of Baba. 
Recently I went to Baba's temple in Wembley in the UK. In a week I saw a major difference in my workload. It continued to be smooth these days. Faith and patience are all that are needed. Baba will be there to ease any struggle that would be. It would happen all of a sudden in Baba's sight.

Bow to Shri Sai, Peace be to all
Reducing Reflex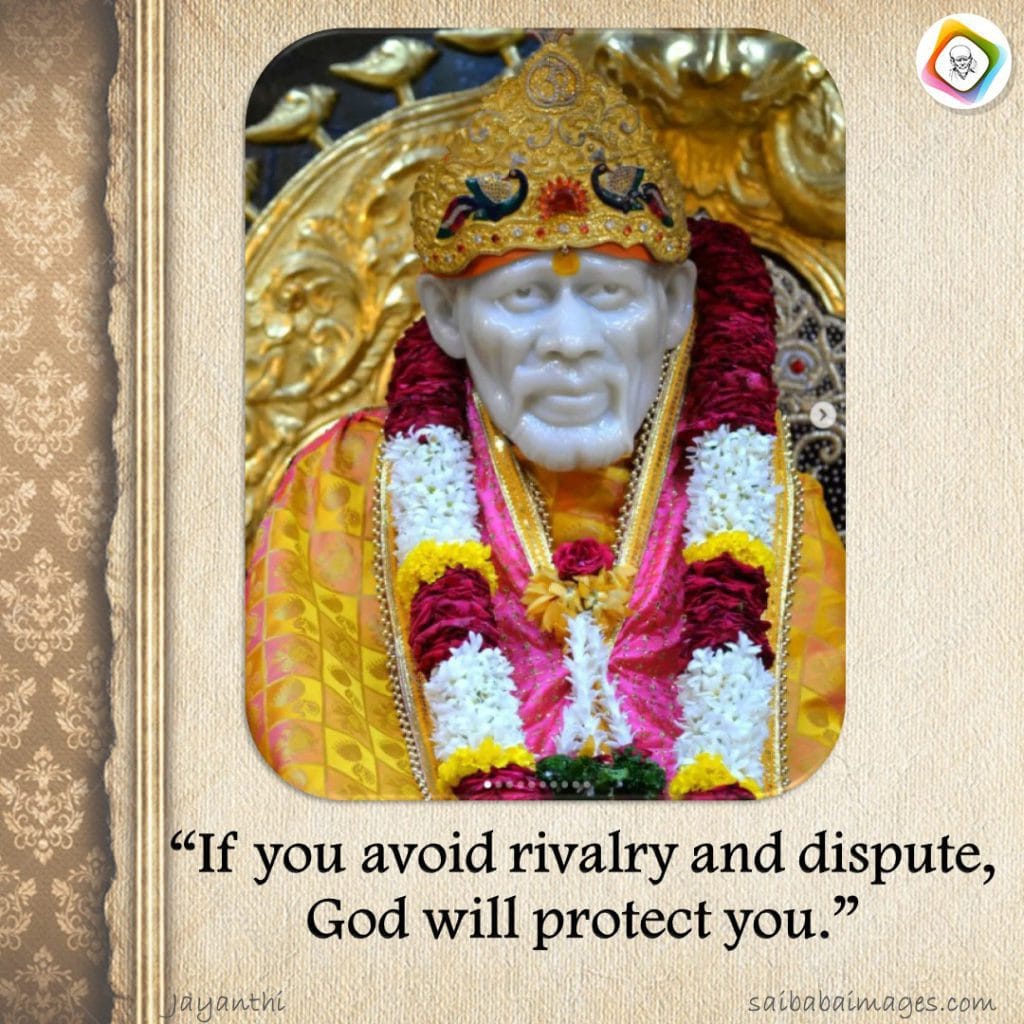 Anonymous Shirdi Sai Devotee from Australia says: I am expecting and could not sleep at night.
Hi, thank you for the wonderful platform to share everything and read every miracle every day.

I am expecting and these days I am having really bad reflux and heartburn at night. It was 2.30 and I still could not sleep at the same time it was Arathi in India at 10, so I opened and prayed to Baba during darshan and asked Him to reduce the reflex and let me sleep without disturbance. It also indicated positivity for my exam result. Hope this comes true and I can post again soon. As I posted I am not sure when I slept and I dozed off. I usually wake up at midnight for the washroom but last night I didn't wake up till late morning without any issue. It was amazing how Baba listens to every prayer. Jai Sai Ram. 
Looking forward to posting once I clear my exam. This is the third time, Baba. Please relieve me this time as it is too stressful to go through it with two kids. Please Baba bless me and I will repost again in a week's time. I hope it comes on Thursday and I make it this time. Sai Ram, bless everyone.
Sai Baba Mercy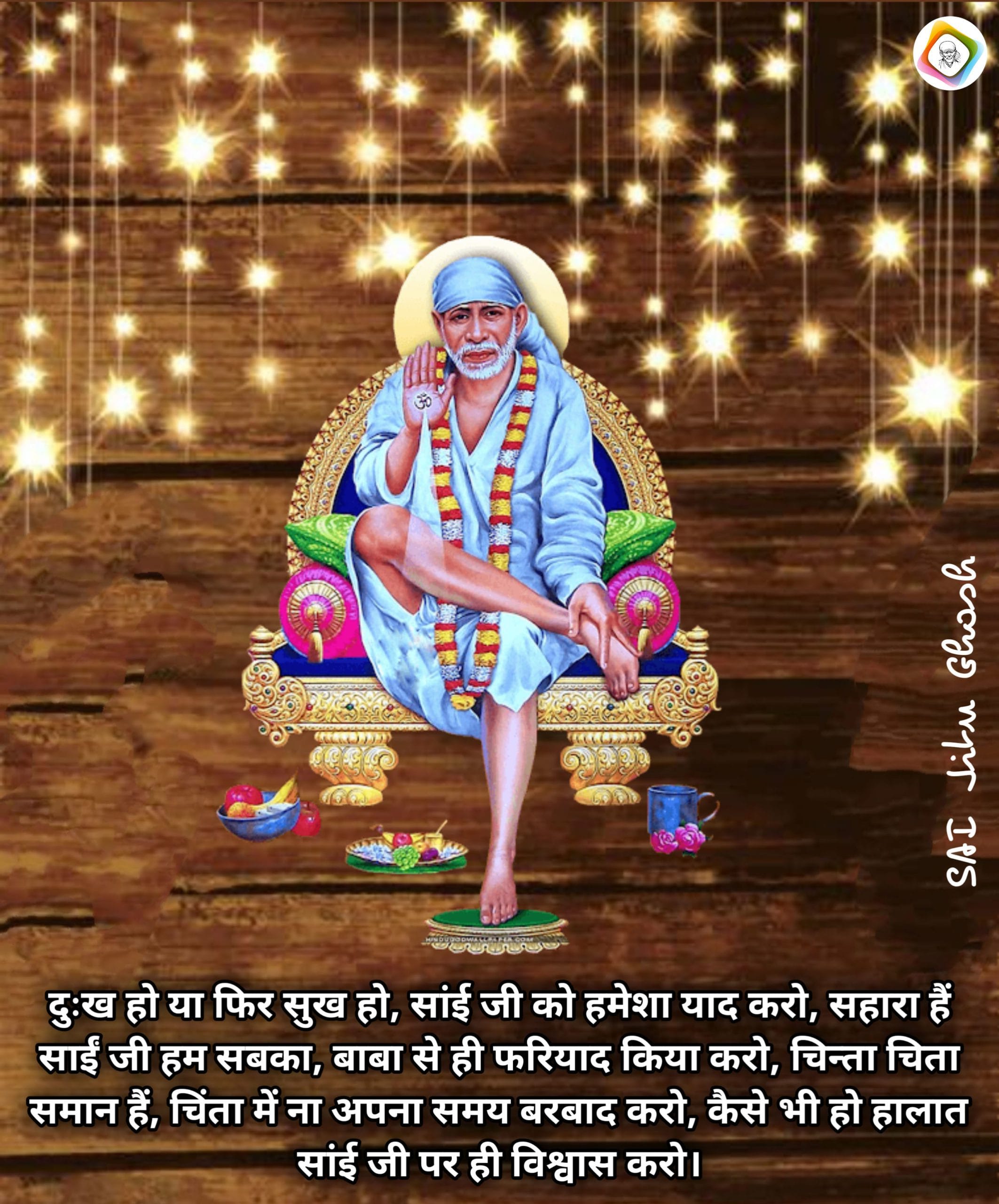 Anonymous Shirdi Sai Devotee from US says: We live in the USA. Thank you Hetalji and others who are maintaining this divine website.
These experiences strengthen my faith in Sai in times of trouble. Thank You, Sai for helping, and as promised I am sharing my experiences here. 
Sai Baba's Udi is a medicine. Sai cured my son's pain after applying Udi to that area and also by giving him Udi water to drink. My son's body temperature was raised and I prayed to Sai to make his temperature normal by the next morning. Baba showed mercy on my son by making his temperature normal in one day. Om Sai Rakshaka Sharanam Deva. Whenever I am in trouble I chant this mantra. Sai, please cure my son's other health problems and make him healthy. 
Sai Baba Listened To Even The Tiny Prayers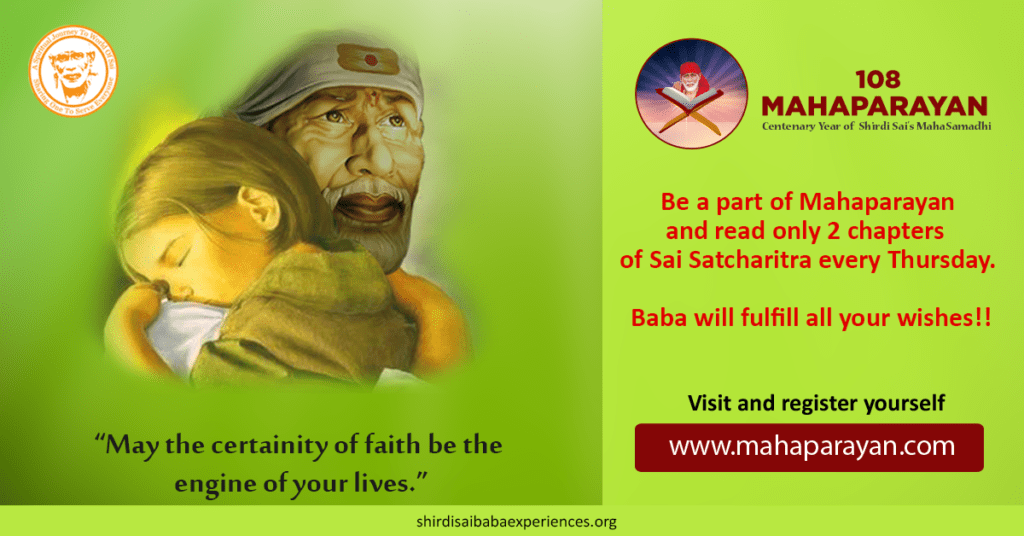 Anonymous Shirdi Sai Devotee from India says: First of all, I thank Hetalji mam and their team for maintaining this wonderful blog.
I am also a Sai devotee like others but not strong. I have a lot of worries and sufferings in my life and where everything is not answered. I know it is for paying past karma. So I sometimes cry to Baba, like me, my family members are also facing a lot of obstacles.
My sister is having a continuous period and I prayed to Baba and it stopped. Thank You, Baba. Please bless my sister with a good married life. Also, help my mom for getting good health and longevity, Bless my brother, sister, my mom, my two kids, and my husband. Thank You, Baba. Om Sai Sri Sai Jaya Jaya Sai. 
---
More from SaiYugNetwork.com
© Shirdi Sai Baba Devotees.com – Member of SaiYugNetwork.com