Thank You Sai Baba For Kind Blessings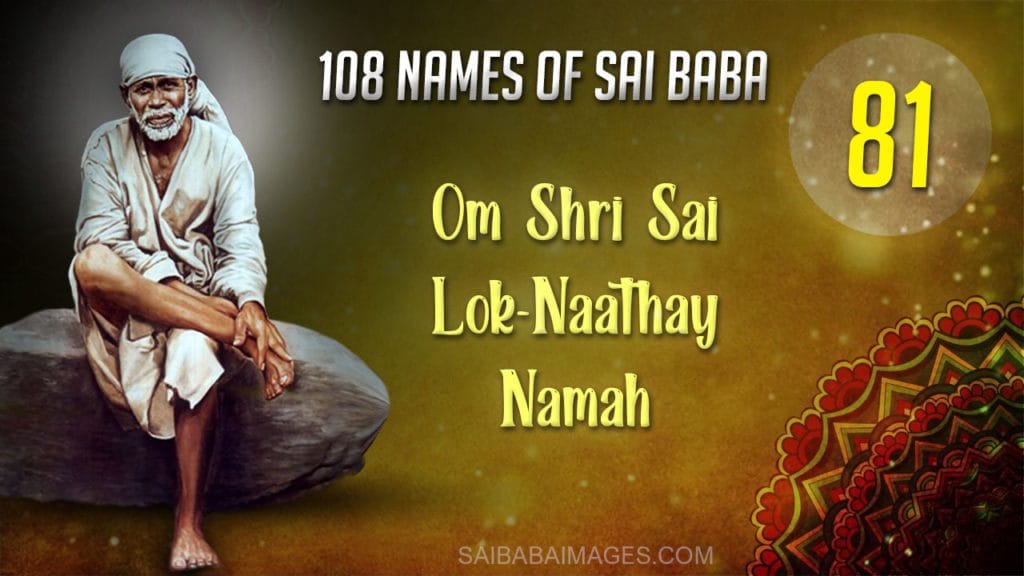 Anonymous Shirdi Sai Devotee from India says: I am a Sai daughter from India. I have been Sai's staunch devotee since 2009.
Sai is my everything. I can't live without Sai. Today I am posting those experiences for which I had promised Baba to post. Please forgive me, Sai for the late posting.

My son's constipation- I have posted many experiences about that. My three years old son was suffering from severe constipation even after giving medicines and other home remedies. We changed his food intake as well, but the problem was the same. We were clueless about the causes of constipation. He was passing a stool once a week after so much pain and screaming. It was unbearable for us. He was afraid to pass the stool due to pain. I prayed to Baba for his cure and to show us the path.
One fine day, I was talking to my sister and she told me to change the way of giving Baal Jeevan Ghutti. I started giving him Ghutti and also started reading Chapter 13 for his well-being. Within a week, his constipation was cured and he is happy to pass stools nowadays. Thanks to Baba for His blessings and kindness.

My Hubby's Flight Journey- Last month, my hubby was flying from Delhi to Bangalore via an Air India flight. Due to bad weather, the flight lost sync while landing and the entire plane twisted to 360 degrees. Thank You a ton to Baba for all the passengers who were saved without having a minor injury, only some joint pains due to jerks. This was because of Baba's grace and blessings that he reached Bangalore safely. I am in the habit of praying to Baba whenever my husband is on travel. I say – "Baba Raksha karna sab aap par chod diya hai. (Baba, please protect and everything is left on You)." He is always taking care too.
The shop sold out – My uncle was trying to sell his shop. Baba only knows how many problems we would have to suffer if the shop didn't sell out and we had to reinvest so much money to send all the items to Delhi. I kept praying to Baba for this and by Baba's grace he got the buyer and he sold out the shop and went back to his native.

Thank You is a very small word to show gratitude towards Baba's blessings and kindness. I left everything on Baba's holy feet. He knows what to give when to give and how much to give. He will give the right things at the right time.

Om Sai Ram Om Sai Ram Om Sai Ram Om Sai Ram Om Sai Ram
Also read: Sai The Savior
Sai Baba's Help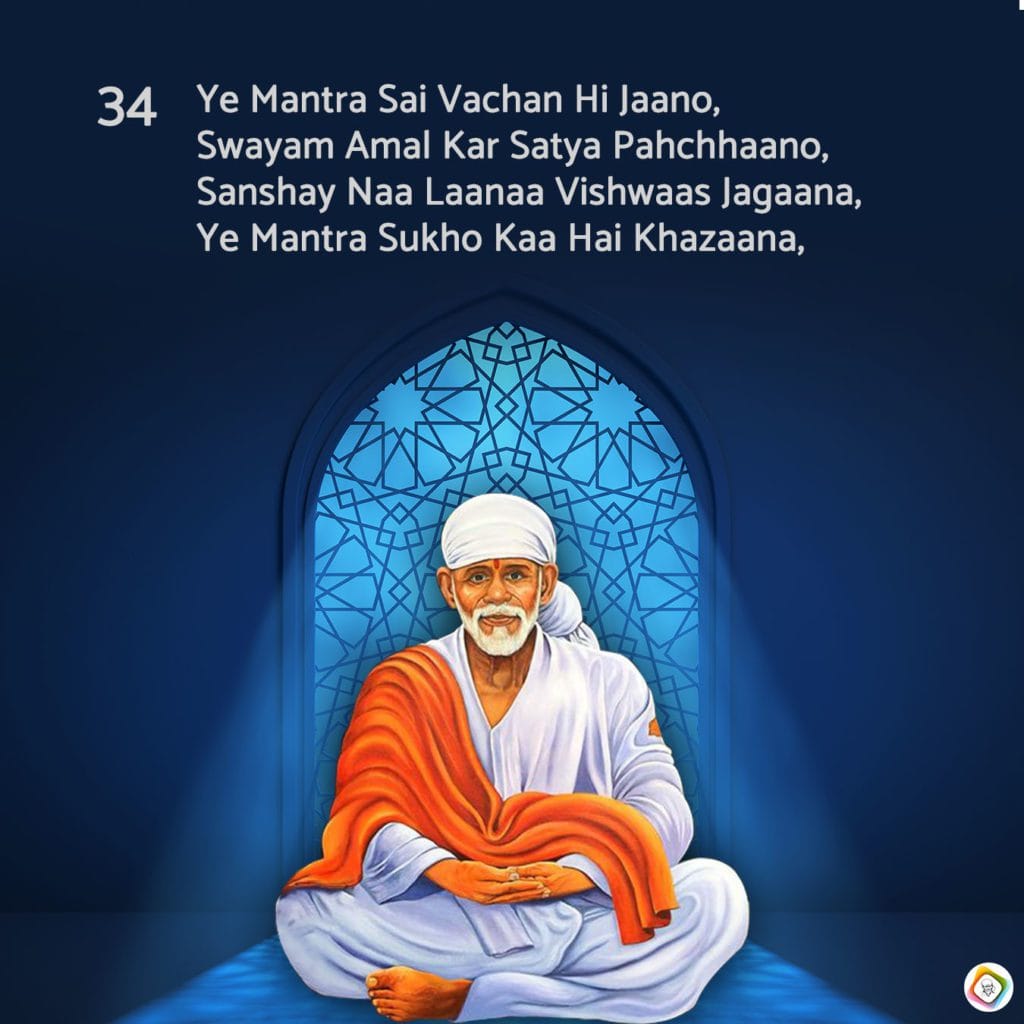 Anonymous Shirdi Sai Devotee from India says: Om Sairam. Thank you Hetalji and team for maintaining this blog.
Reading the experiences helps us to maintain our Shraddha and Saburi in Baba. My brother had got a new job and his background verification was pending. Baba cleared the verification without any problems. He also had to receive his dues from the previous company. Baba helped him to receive that as well. My sister is pregnant and had some complications in between her pregnancy. Baba resolved the complications. Baba, please help her to deliver a healthy baby without any issues.
Baba helped me to talk to the person I like. Please Baba, make him love me and get married to me. I was having issues with my work profile on my phone. Unless it was resolved I would not be able to access my office applications. After praying to Baba it was resolved soon. Thank You so much, Baba. Baba, You know that I'm very worried about my marriage since I'm getting old. Even my family is very worried about my marriage. Please help me to get married soon. Anantakoti Brahmandanayaka Rajadhiraj Yogiraj Parabrahma Shri Sacchidananda Sadguru Sainath Maharaja Ki Jai. Om Sairam.
Sai Baba Our Saviour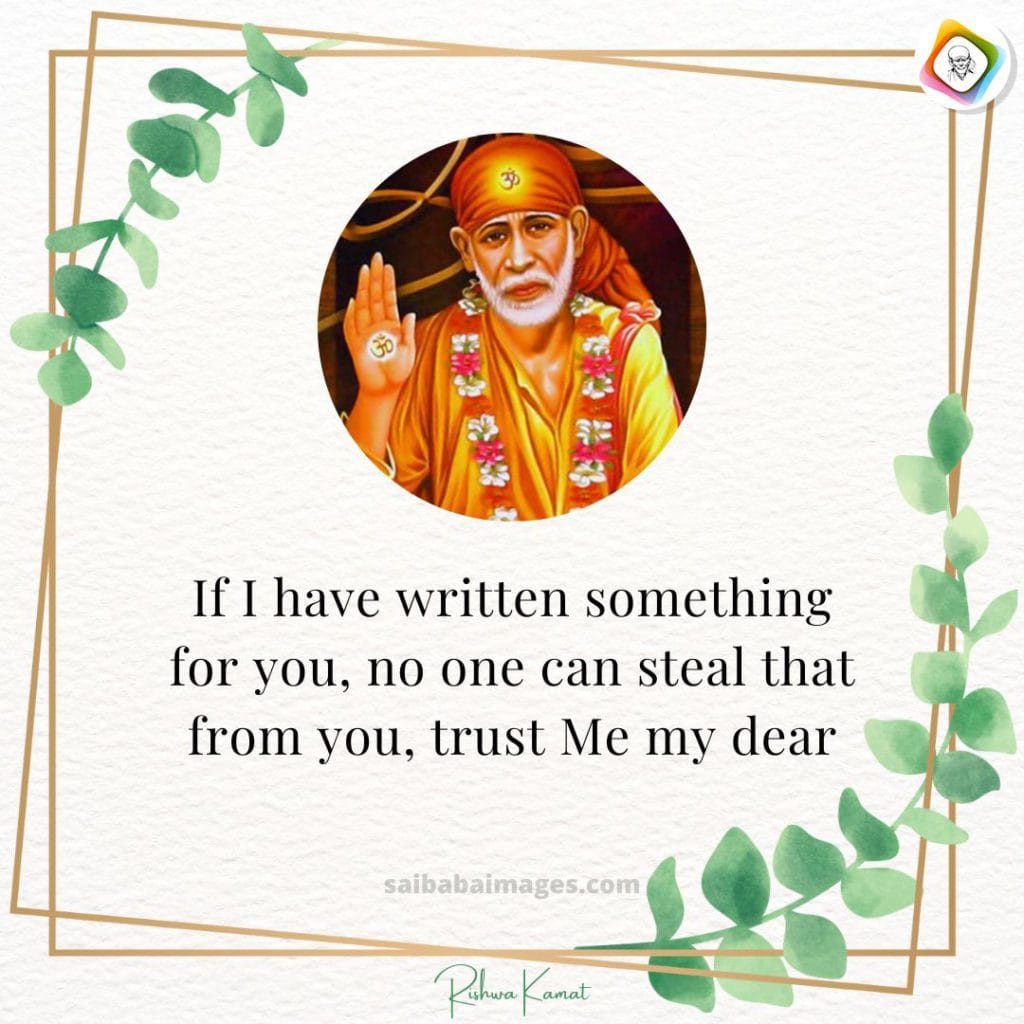 Anonymous Shirdi Sai Devotee from the USA says: Om Sairam, I am one of the sparrows that Baba has pulled towards Him. He humbly pulled me towards Him and Baba has been showering His blessings on us throughout our life. Baba also pulled my husband towards Him, now he has become a sincere devotee of Baba.
Thanks a lot, Baba for everything.
Kudos, to the people maintaining this blog. You all are blessed ones and may Baba continue showering His blessings on you all. I am part of the Global Mahaparayan group because of His blessings. Whenever I feel low I read the miracles of Baba on this site and I get more energy and peace.
Baba, thank You for saving us from a problem. Thank You for curing us of the severe cough. Please be with me in the process of getting a green card Baba, by Your grace, it's moved on to the next stage. Thank You, Baba. Please bless all Your devotees. Om Sai Namo Namah, Sri Sai Namo Namah, Jai Jai Sai Namo Namah.
Thank You Sai Baba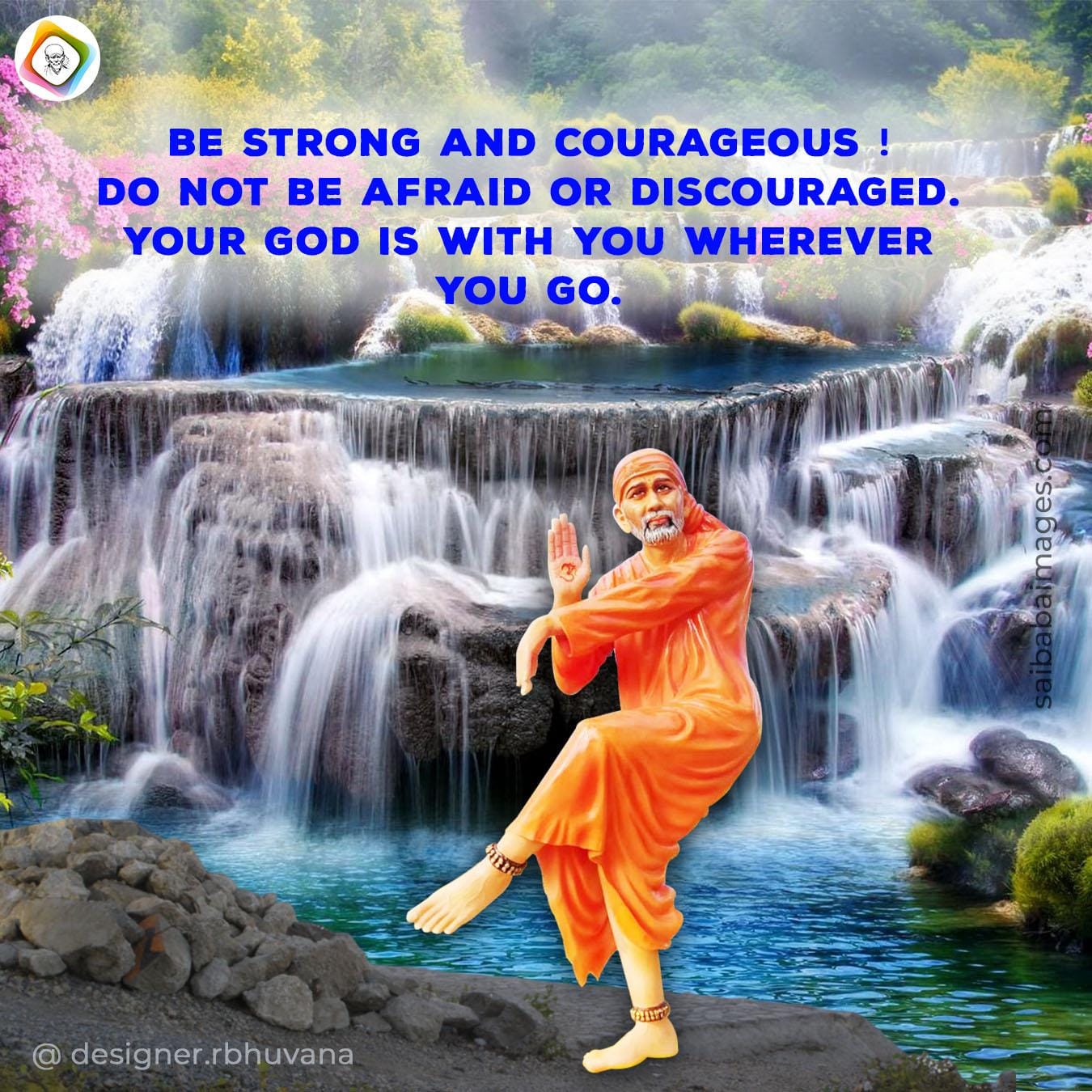 Anonymous Shirdi Sai Devotee from the USA says: I am a small devotee of Baba, writing this experience to thank Him for always being there for me.
I had my routine mammogram scheduled in March as I turned 40 last year. The result did not seem fine and my physician wanted me to go for a confirmatory ultrasound. This was so daunting as I have fibrocystic breast disease, which was diagnosed in 2016. I was so scared to schedule an appointment and get the test done. I kept on chanting Baba's name and His mantra 'Om Sai Rakshak Sharanam'. Finally got some courage and got the procedure done today. I was wholeheartedly praying before, during, and after the procedure. My test result seemed fine. Thank You Baba for always taking care of me. Please always keep Your blessings on us and guide us to follow the right path. Om Sai Ram.
Sai Baba Miracle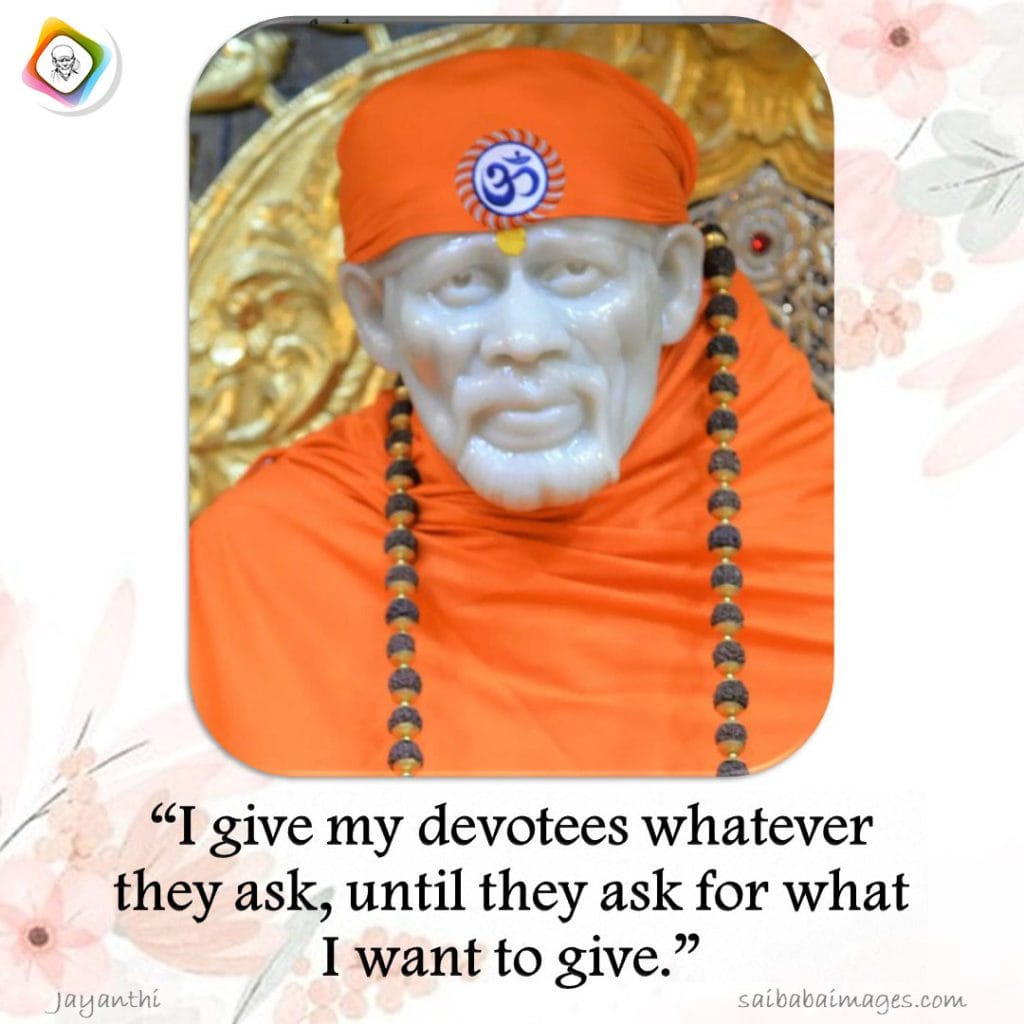 Anonymous Shirdi Sai Devotee from India says: Hello All, good day to everyone. I am here to share my experience. I am the mom of a one-month-old baby girl. Yesterday my baby was crying and didn't have a good sleep as well. Then I realized it was all because of the low milk supply and I cried a lot after seeing her.
I prayed to Baba that everything should be alright in the morning. If it happens, I told Him that then I would share my experience. So here I am. As I wished, my supply became good in the morning. Now the baby is doing fine.

Thanks Baba. Thanks for Your blessings. Please be with us. Om Sai Ram.
Sai Baba Helped RCB To Win The Match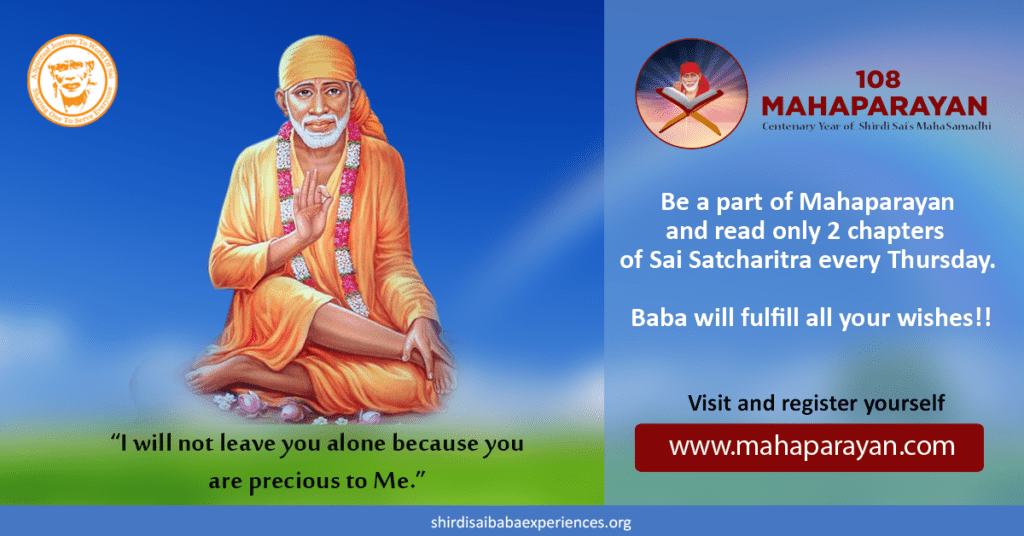 Shirdi Sai Devotee Aditya Naik from India says: I'm Aditya from Karnataka. Sai Baba thanks for helping the RCB team to win the match. This may look silly but for me and all the RCB fans, the game against LSG 2022 Eliminator match was more important and I was praying to Baba to help and finally, RCB won the game. Sairam please help RCB to win the title this time. Om Sai. Bless everyone Sairam.
---
More from SaiYugNetwork.com
© Shirdi Sai Baba Devotees.com – Member of SaiYugNetwork.com