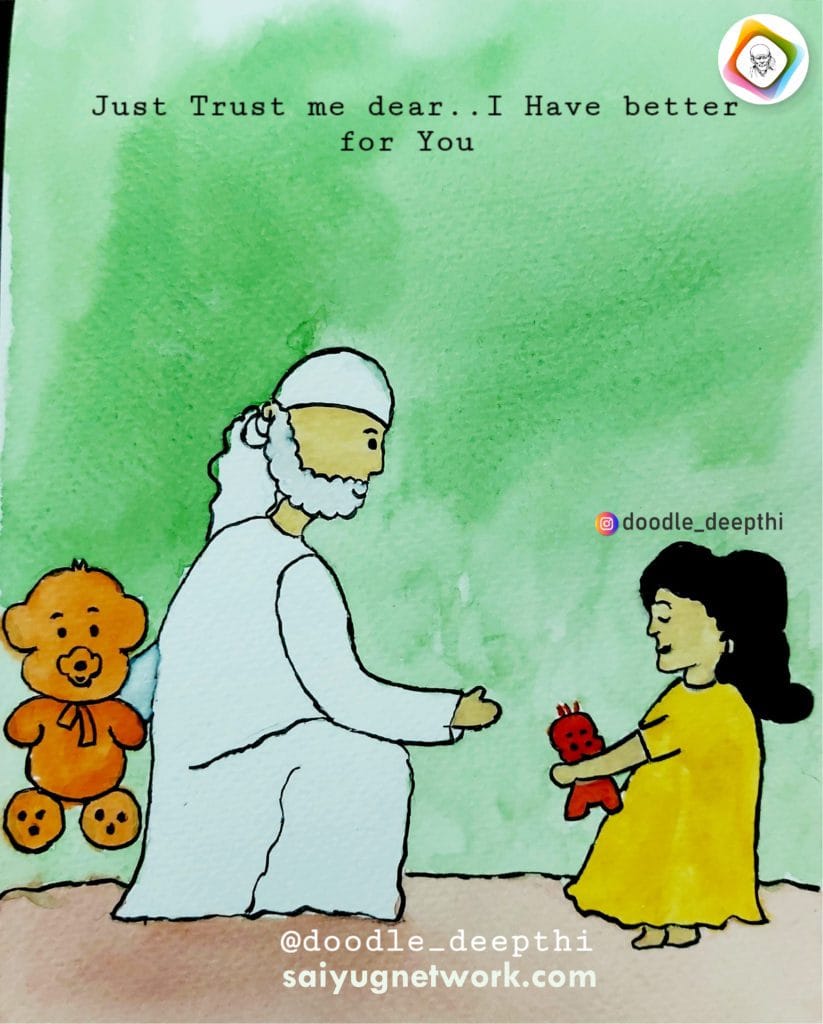 Anonymous Shirdi Sai Devotee from the USA says: With Sai Baba blessing I have completed my Sai Nav Guruwar Vrat.
Om Sai Ram, Om Sai Ram, Om Sai Ram. Thank You my Guru Sai Baba for Your blessing on me. Thanks to the admin team for this noble platform. I had vowed to Sai Baba for doing Sai Nav Guruwar Vrat pooja for my health issue. Baba answered my prayer. Today I have successfully completed the 9th day of my Sai Vrat pooja. Baba, please forgive me for taking a break for a few weeks in the middle due to some circumstances. With Baba's blessing as I have been able to complete my vrat, I am supposed to distribute Sai Vrat books to 5/7 or 11 people. As I live in the USA, here it is difficult to distribute hard copies of these books among people. So here I am attaching the online books of Vrat for people who are not aware of this miraculous pooja. Baba, please forgive me if I make any mistakes.

Baba, You know what I pray for, every single day. I have full faith that You will listen to my heartfelt prayer, keep my mom's health safe and bless me with a peaceful happy life. I know I might be suffering for my bad deeds. Please burn my sins and bless me, my mom, and both sons. Baba, please fulfill my wish of giving admission to my elder son to the top university as per my choice for his undergrad program. We are worried about his education. Please stay with us always.
Sai Baba Blessed A Family With Good Health
Shirdi Sai Devotee Neetu from India says: I am Neetu from India. Just like you all, I am thoroughly dependent on Baba Sai for everything. Om Sai Ram. Our life is a blessing of Sai Baba only. Recently I was blessed with many mercy and blessings from Baba.
Thanking Baba Sai for enormous blessings. Thank you to the children of Baba for providing such a beautiful platform for all Sai devotees. We are blessed that Baba has accepted us as His children.
Baba stopped the acidity of my father, me, and my son. Last week it was too late for our lunch as the gas cylinder was not delivered. We ate whatever we had. I was scared of the acidity problem. So I prayed to Baba to check the acidity to happen. The merciful father Sai helped us immediately.
Baba always helps my little son, who lacks confidence, during his online classes. He makes him read properly and tell correct answers. He is his ultimate Teacher.
My mother is now staying with my brother and sister-in-law. My brother is a doctor with heavy hospital duty. Recently my mother caught a cold. We were scared as she had already been affected by Covid in the month of August. By the mercy of Baba, she is alright now. This time also I prayed to Baba and I vowed to share my experience. The next morning I called my mother and she told me that she was feeling much better. Thank You Baba for Your grace and blessings. Om Sai Ram!
Thank You Baba for always blessing my family and me with good health and happiness. You, our father, always know what is best for us. Thank You Baba for always coming to our rescue in whatever problems we encounter in our life. Be with us always Sai Ram. We are very happy and safe at Your feet. Om Sai Ram!
Gratitude To Sai Baba Thanks For Always Being There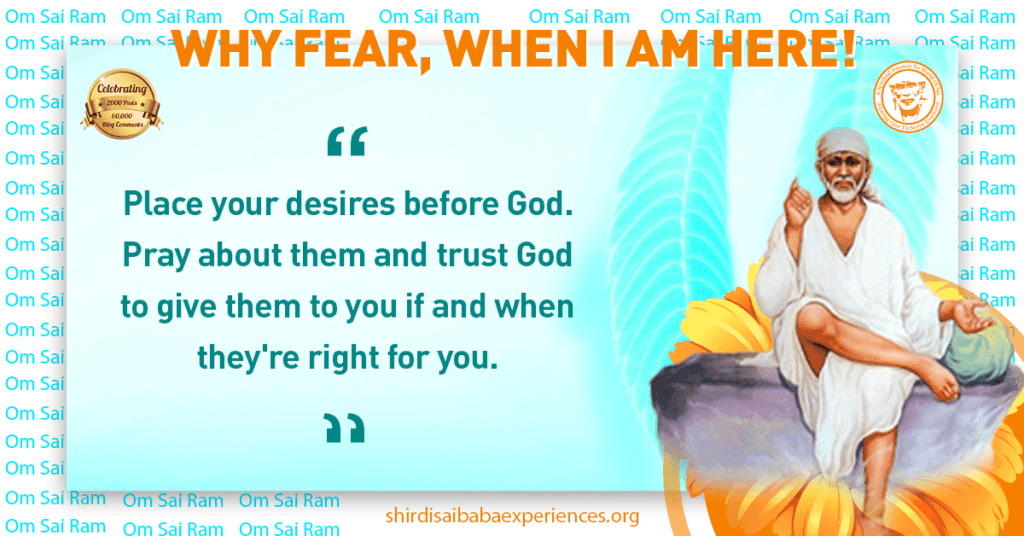 Anonymous Shirdi Sai Devotee from the USA says: Om Sai Ram! I have been a devotee of Baba since childhood and thank you Hetalji and team for the great service you do.
Both my kids, four years old and eighteen months old, got constipated for 2-3 days. I prayed to Baba to help them get relieved from this problem and Sai Baba immediately took care of them.

We had a get-together for kids and moms for Halloween this year. It went well but after 3-4 days I got a message from 2-3 friends who were there to get together that their kids had Covid symptoms and were tested positive. I was very, very worried and nervous. I usually don't go out to parties much and this was the first time I took my kids there so that they would have a good time. But this news literally got me really scared. I prayed to Baba to take care of all of us and help us not to contract Covid. Baba listened to me and we didn't get any symptoms after that. I prayed to Baba, that I will perform 5 weeks of Sai Divya Pooja if we all were fine. Baba, bless me to start the pooja soon, Thandri. Thank You so much for saving us, Baba.

I am going through a very tough phase because of my unplanned pregnancy. I am really not sure what to do. Especially, due to my age because I am already 38 years old and very worried about the complications and risks involved. At the beginning of my pregnancy, I got positive responses from Baba on the question and answer website. But when I put in chits, I got a message to not continue with this pregnancy. I am not sure how to proceed and with whom to discuss my options. Baba, please show me a way, Thandri.

Baba, please take care of all of us. Om Sai Ram.
Sai Baba Always Listens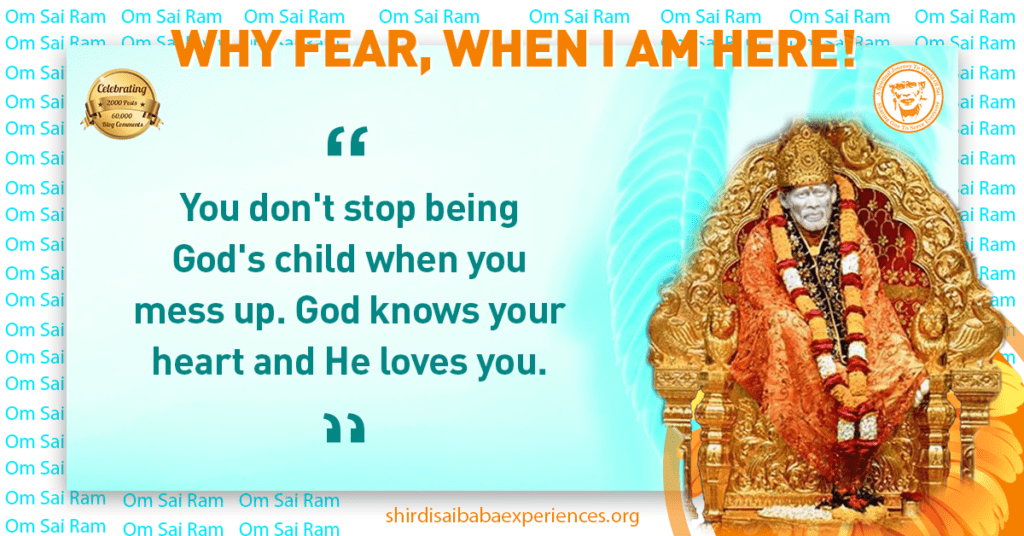 Anonymous Shirdi Sai Devotee from India says: Om Sairam to everyone. Thank you again Hetal mam for maintaining this site. Thank You, Baba. Really thank You is a small word to describe Baba's blessings.
Baba, I had submitted my experience regarding my son's health. He had a fever. Baba, by Your blessings now he has no fever. He is well now. His fever had gone away from the very next day of submitting the prayer. I told Baba if his fever will go away tomorrow morning then I will submit my experience. Baba listened to my prayer.
Now he has rashes on his skin. I hope, this will also go away very soon with Baba's blessings. Baba gives good health to both families, my in-laws' family, my husband, son, and my mother-in-law, my parents' family, my mother, my uncle, my aunt, my brother, sister-in-law, my three sisters, my three brothers-in-law and all my nephews and nieces. Please Baba bless everyone with good health. I beg You with folded hands for everyone's good health. Baba, end the pandemic soon. Om Sai Aarogya Kshemadaya Namah. Om Sai Rakshak Sharanam Deva. Om Sairam!
Sai Baba Answered Prayer
Shirdi Sai Devotee Meghna Sai from India says: Thanks to the whole team for making an easy way to connect with Baba. May Baba bless you all. Baba, as promised to post here. If I have forgotten anything then please forgive me.
Thanks for helping me with office work and invoices. As soon as I prayed to You, my health got better. Even my mother is feeling good now. Everything was ok at Ammaya's house.

Please shower Your blessing on Ammaya, Manju, Latha Shree Lakshmi, mummy, daddy, and Prem Ajji.

Please arrange for the Tirupati trip. Om Ganeshaya Om Shakthi Kallalamma thaye Adhi thimappa! Om Sai Ram MKDG
Thank You Sai Appa For Curing Brother's Headache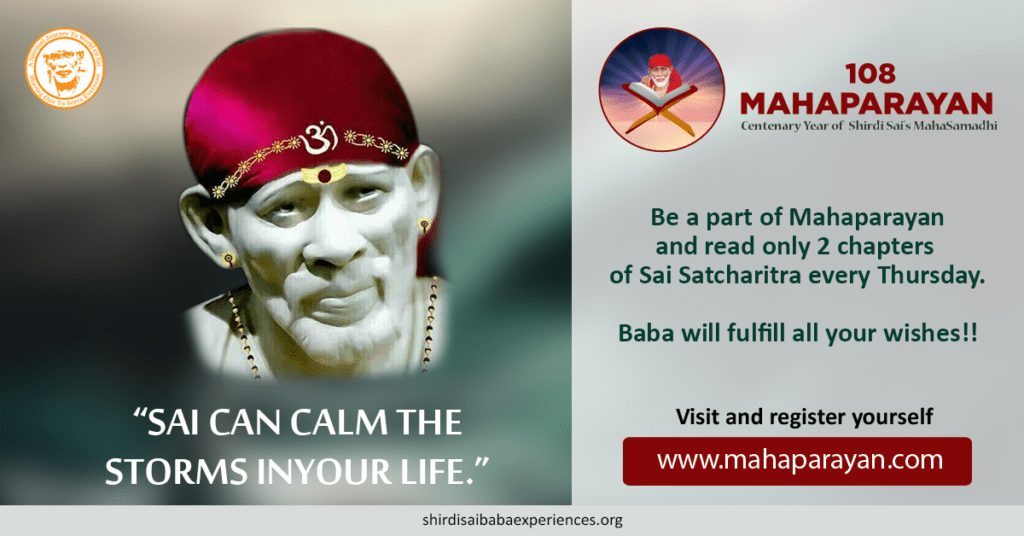 Anonymous Shirdi Sai Devotee from Sri Lanka says: I live in Sri Lanka with my mother and brother.
Thank you Hetalji and team for this wonderful platform. I want to share a very recent experience that happened today. This afternoon my brother called me and said that he had a severe headache and he was going home. I was in my office and I got scared hearing this whether it was a head problem or Corona or anything serious. I started praying Baba for my brother. I wrote Om Sai Ram and I prayed that it would be okay by today. When I returned home I chanted Om Sai Rakshak Saranam Deva to cure my brother's headache all the way. When I reached home my brother was fine and my headache was also reduced. Thank You Sai Appa for helping me and making my brother fine.
Thank You for saving Vijaya aunty's husband, Sai Appa. My Amma is suffering from urine infection and other health issues. Please take care of my mother and keep her healthy, Sai Appa. Take care of my sister Jay and her family Sai Appa. Om Sairam!
---
ShirdiChe Sai Baba Book
A book that can be considered next to Sri Sai Satcharitra is available for reading on our blog, kindly do not miss reading it.
More from SaiYugNetwork.com
© Shirdi Sai Baba Devotees.com – Member of SaiYugNetwork.com