Sai Baba Saved During The Health Issues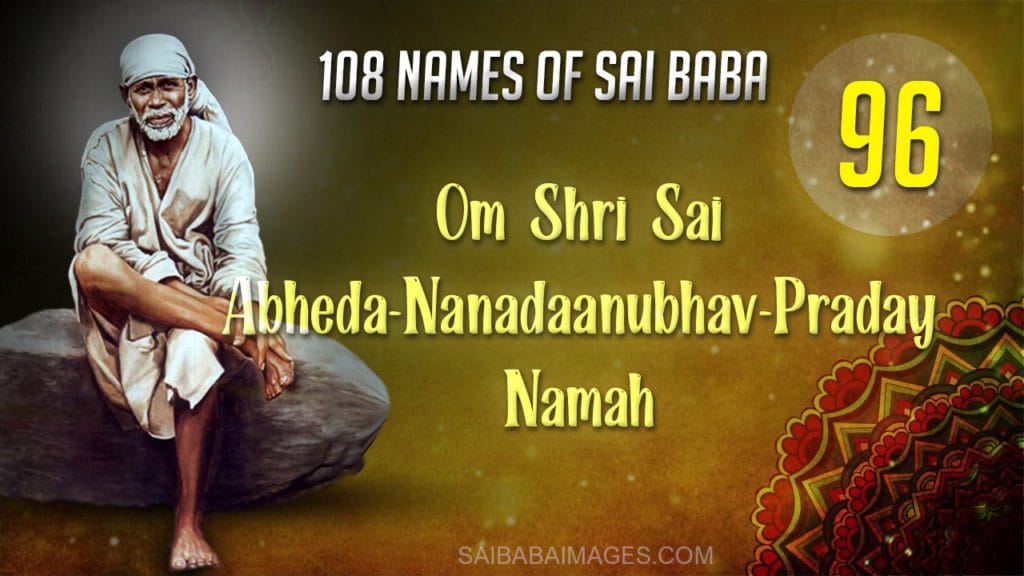 Anonymous Shirdi Sai Devotee from USA says: I want to share my recent experience with Sai Baba, where Baba has helped me with my health issues. I have been a staunch devotee of Baba ever since my childhood, Baba had been introduced to me at a very young age by my grandmother, who herself is a very devout devotee of Sai Baba. I have always loved Sai Baba but the busy life these days is keeping me away from remembering Him much and serving Him. I constantly hate myself for being in this position but I am learning to do the best that I can in remembering Him and serving Him whenever I can. Please forgive me for my carelessness and my sins, Sai Baba.
I live in the US and in Nov 2021, I suddenly started developing pain in the abdomen area I thought of it as due to overheating being generated in my body and didn't pay much attention to it. After a few days, I started developing a high fever and chills 24*7 in my body. I had high temperatures of up to 103F and my heartbeat kept racing all the time. No amount of fever medicine or antibiotics could lessen my symptoms. Along with fever the pain in my abdomen and lower body increased tremendously. I was hesitant to go to the doctor but my wife took an appointment with the urgent care center and took me to a doctor after a week of symptoms not going down. During the visit to the doctor, it was determined that I had developed an abscess in the most sensitive part of the body and the access was entirely filled with pus. This was the primary reason for me being in heavy pain all the time and developing high fevers. By this time, it was two weeks since my initial symptoms had started and I was in extreme pain to a point where I couldn't even move my body or move even my fingers without the extreme pain being caused by the infection. I was on opioid painkillers that were prescribed by the doctor and he referred me over to a specialist surgeon.

The surgeon couldn't find anything wrong with me and he prescribed a CT scan to observe further. I went for the CT scan and was waiting for the results. I was now to a point where I was in the most pain that I hadn't ever felt in my life. I was experiencing it continuously 24 hours a day with no respite or no proper knowledge of what to do next. During all of this time, I was constantly chanting Sai Baba's name and I was asking Him to help me through this painful phase. On the same day as when I gave in the CT Scan, very late in the night around 11 PM I got a call from the Emergency Room of the hospital. The doctor in charge of the emergency room was casually viewing my CT scan results and he immediately called me and said that I had a pretty big abscess tissue that could potentially be causing me unbearable pain. He asked me to immediately come to the ER to get it taken care of. My wife and I decided to get me operated on the same night in an emergency situation and we went to the hospital at 1 AM. I had to wait for five hours in the waiting area before they assigned me a room and I was finally operated on, early in the morning.

To our extreme surprise, the surgeon on duty that morning was the same person that my wife saw online a few days ago and he had good reviews. She tried to set up an appointment with that doctor but he was all booked for many weeks and we couldn't get any appointment slots to be seen by that doctor. Due to Baba's grace, that same doctor was the one on duty; the morning I got admitted to the hospital and he performed the surgery. I was told that I had a huge infected tissue in the shape of a "Horse Shoe" and I felt immediate relief after being operated on. The doctor gave us a 50 – 50 chance of developing a complication due to this surgery and I prayed day and night to Baba to not make me suffer with those complications. There were countless times when I felt restless and afraid of how my progress would be but I always remembered Sai Baba.

Eventually, after three months, it was confirmed by the doctor that I had developed the complication called Fistula and that I had to undergo another surgery or maybe even a series of surgeries to repair it. What was even worse is that the doctor couldn't tell me for sure as to what kind of surgery would be performed to fix the issue (there are multiple technical procedures to fix this complication), the surgeon will only know about that in the operation theatre depending on what he finds there.
I wasn't nervous but I felt a little disappointed to put through my body in another round of surgery. I also started searching for another doctor to take a second opinion and I found a really good surgeon by the grace of Sai Baba. The doctor was very empathetic and he clearly told me that the chance of me having to go through another additional two surgeries was very likely but he could not confirm it until he opened up the wounds in the operation theatre. During the course of all of these happenings, I never felt pity for myself or did I never lose control over myself nor did I go on the path of the "Why is this happening to me?" phase. I was very clear that whatever good or bad that I was going through is clearly due to my own past doings and that I had to face whatever is written in my destiny. I also do know that once I have served my pains and sins, Sai will uplift me and make me feel better as well. I decided to go to my next surgery with the new surgeon and I left the rest of the things to Sai Baba.

On the day of the surgery, I was a little bit nervous but I quickly settled down after I took some Baba's Vibhuti and went to the OT. After the surgery was performed, I got the most surprising news that the surgeon didn't find a need to do the multi-step surgery that he initially thought was most likely going to happen in my case. I was really surprised when the surgeon said that hopefully, this surgery should fix me up without the need for additional complexity. I was really surprised to hear this news and I was pretty sure that this was Sai Baba's work and that He was the One Who was helping me behind the scenes. I am now healing from the surgery and it has been one month. Although it's too early to talk about my healing process, I have full confidence that Baba will help me further in healing completely without the need of having additional surgeries. I just wanted to remind everyone that no matter what happens in life, do not overthink your problems and complicate things further. The best medicine is to chant Sai's name and then move on from Your problems by not thinking too much. Baba will definitely make things right for you, please keep your faith in it.

Sai Baba, please forgive me for my sins and help me recover without any further complications or side effects. Sai Baba, please also help my Ammama and Thatagaru for good health, and also please bless my brother to get married to a nice alliance.

"Ananta Koti Brahmanda Nayaka, Rajadi Raja Yogi Raja Parabrahma Sri Sachitananda Sadguru Sai Nadha Maharaj Ki Jai!"
Posting Answered Prayers As Promised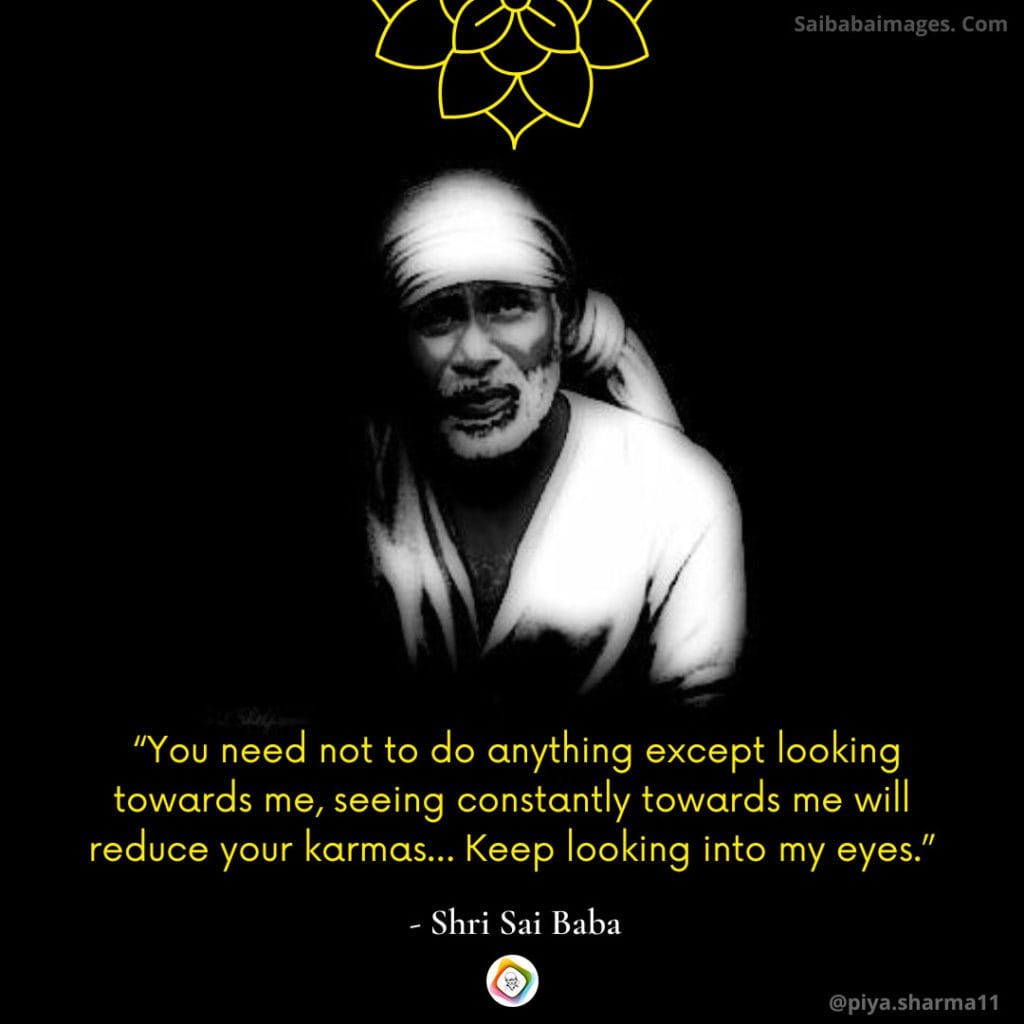 Shirdi Sai Devotee Meghna Sai from India says: Om Sai Ram to all devotees. Thanks to the team for connecting the whole Sai family.
Baba, forgive me if I am greedy, guide me and protect us. I am confused. You know and I am scared too. I didn't know my path. I know that You will lead our family as the Head of the family. We surrender completely under Your lotus feet.

Baba, as promised I am posting here. Please remind me and forgive me if I forget to post here as promised.
1. Baba I believe that You only guided Adhi to that school. When he was crying at night, as soon as I surrendered to Your feet You took care of him. Thank You so much. He recovered from fever as soon as I surrendered to You. Thank You so much. I left him and his future under Your lotus feet. He is totally Your responsibility.
2. Thanks for sorting my issues with my husband.
3. Thanks for helping me to get this job. I know how You planned only to bring a smile to my face. Thank You Father for enlightening my career with Your plans. When I get free time I will narrate the whole story of how I got this job and also about my husband's business, car, etc.
4. Thanks for helping me with my work substitution. Please guard my reputation and guide me to do hard work.
5. Thanks for taking care of my health and Ammaya's health. As promised to post here.
6. Thanks for helping me to reach the office early daily.
7. Forgive me if I did any mistake

Om Ganeshaya Om Shakthi KallalammaThaye Adhithimappa Om Sai Ram MKDG
Om Shirdi Vasaya Vidmahe Sachidananda Dhimahi Tanno Sai Prachodayath
Om Sai Rakshak Sharanam Deva Om Shree Sai Theertaya Namaha Om Shree Sai Arogya Kshemadaya Namaha
Sai Baba Helped To Pass Exam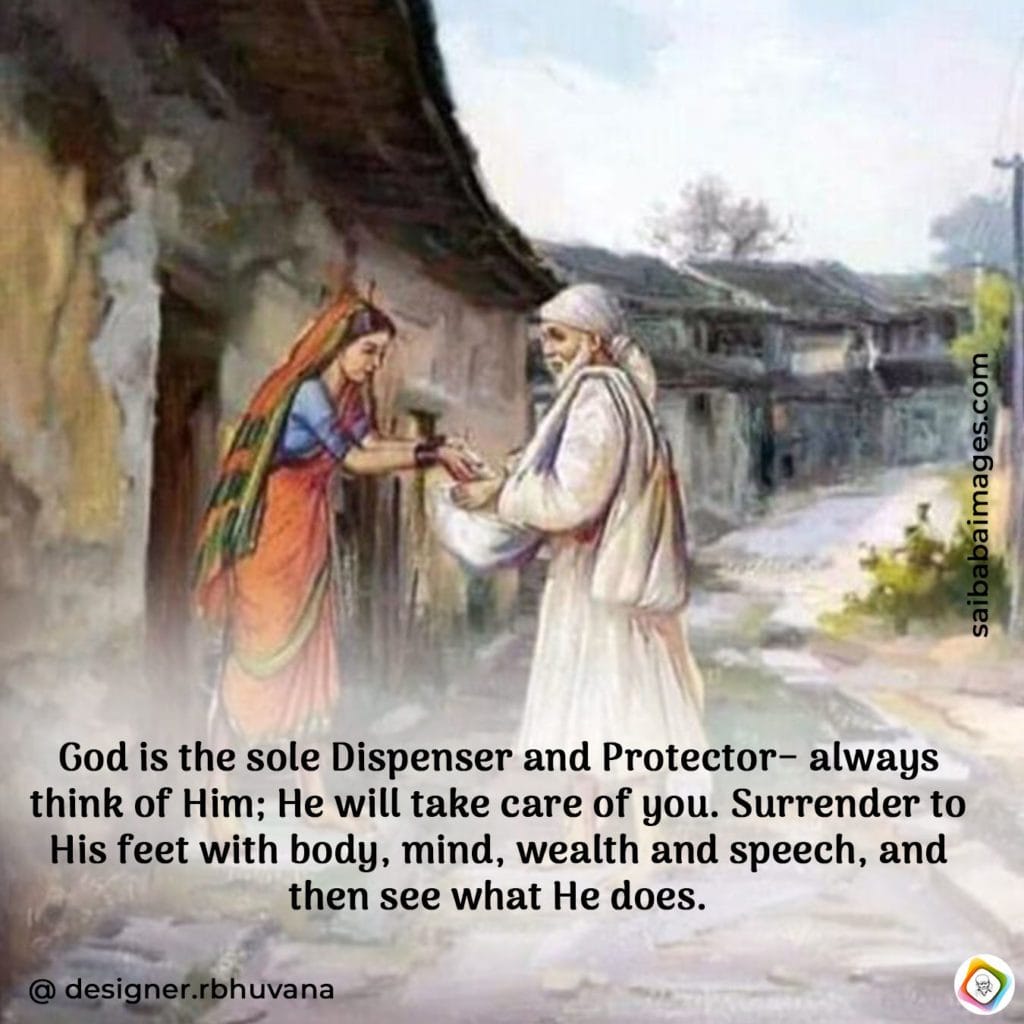 Anonymous Shirdi Sai Devotee from Canada says: I am a married mother of two children living in Canada. I want to thank Hetal mam for giving me this opportunity. Please keep me anonymous.

The last two years were very difficult for me. My daughter had a major health issue. by Baba's blessings she has recovered.
Recently I appeared for an exam. It was very difficult to take an exam due to my work and responsibilities. I asked Sai to help me pass. I did not feel satisfied with my performance. I thought that I was definitely going to fail in it. By Baba's blessings, I passed my exam. I still can't believe it. Baba made me achieve an impossible task.

Baba, You are aware of my worries about my daughter's health and university issues. Please bless her. Please forgive me for my wrongdoings. Protect both my children.

Keep my husband and me healthy. Baba, You know about my mum's health issues. Both mum and my aunt are alone in India. Please protect them. Baba, I hold Your feet. Please be with my family always.
Thank You So Much Sai Baba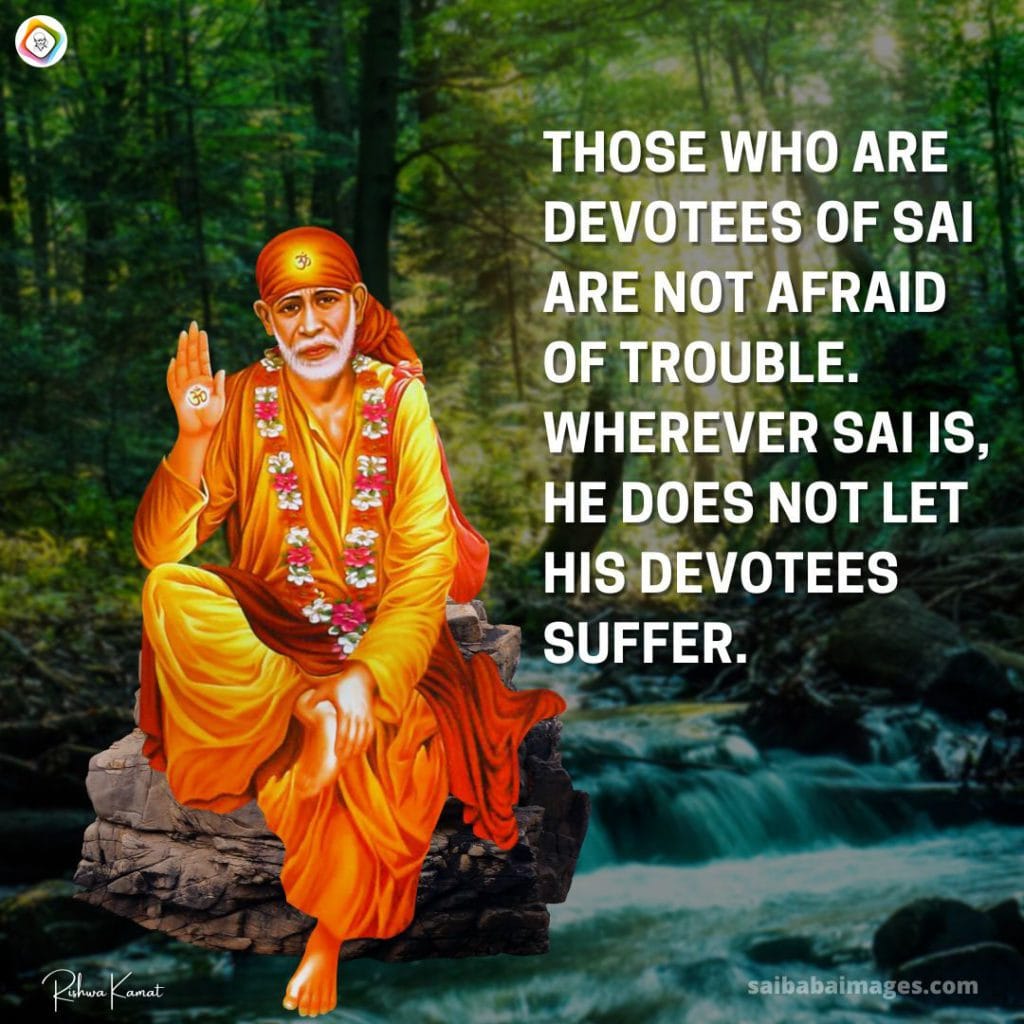 Anonymous Shirdi Sai Devotee from India says: Om Sai Ram. Thank you to the team maintaining this blog.
Om Sai Ram. I want to thank Baba for His help yesterday. I was in a difficult situation and it was my fault but I prayed that if it gets solved then I would share the experience and yes our Baba helped to resolve it.
Baba, thank You for making our travel go well. I am praying to You that everyone likes me and that they think well of me and of all of us too. Baba, please allow me to talk to them and make sure all of us feel good and are able to complete the function successfully and that everyone tests negative for Covid. Baba, I am Your daughter, I know nothing else than You. We are always at Your feet, please bless all of us and all of Your children. Thank You so much, Sai Baba.
Sai Baba's Help In Recovery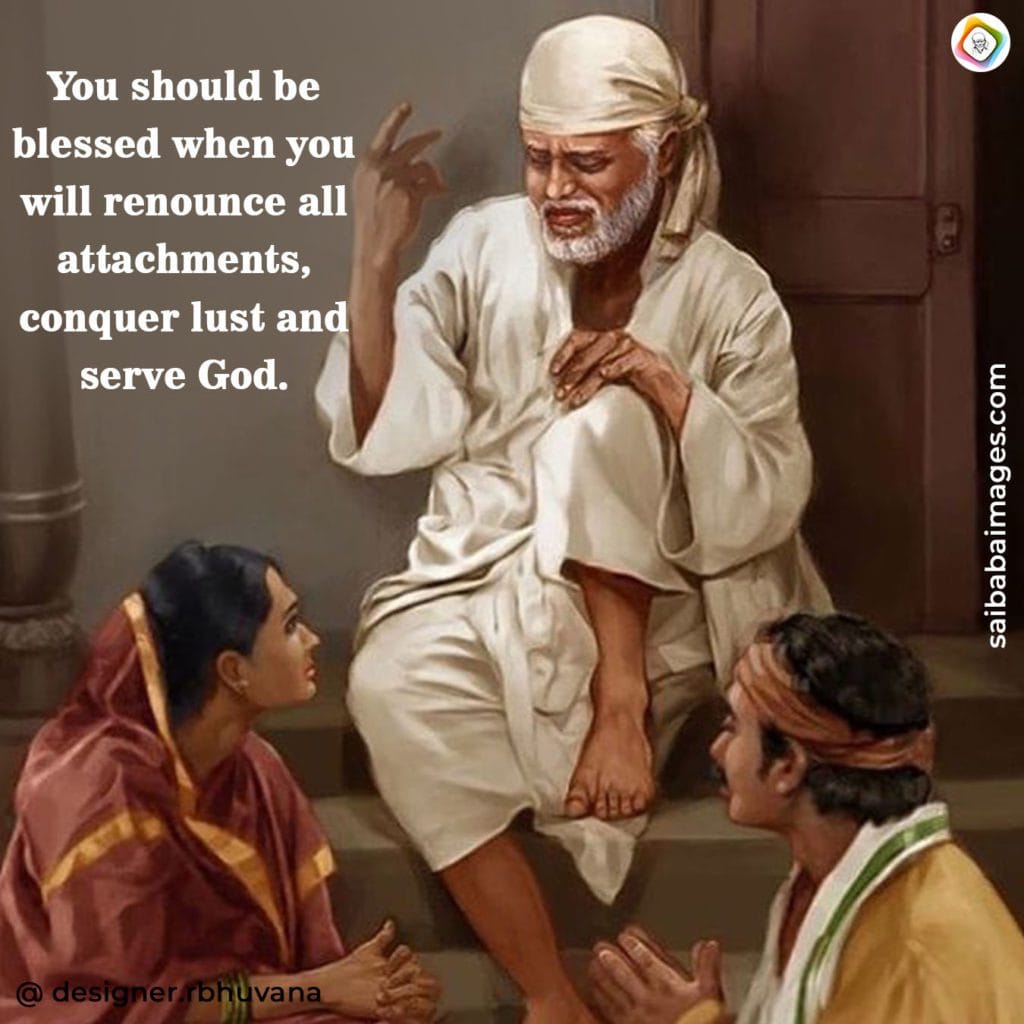 An anonymous Shirdi Sai Devotee from India says: I'm from Hyderabad and a devotee of Sai Baba and doing parayan of Satcharitra for the last 2 years.
On 18th Dec 2021, I vomited blood four times and was admitted to an ICU in the hospital. Endoscopy was done three times in the span of three days and I was not given any food during this period later I could not eat anything for a week because of the throat pain and irritation endoscopy which left me weak and sick. Being alone in ICU I began to get hallucinations and had a horrible time. My whole family prayed to Baba for my recovery. They went to a nearby temple and performed Archana. I too requested Sai Baba for my recovery. By Baba's grace, my health improved and I was shifted to a room and then got discharged. I have not yet recovered fully. The use of rice tubes for feeding gave rise to an ear infection which is there till now. I was supposed to write this much earlier but it got delayed. My apologies to You Baba. Please relieve me of the ear pain and give me a normal life. By Your blessings I hope to recover completely and visit Your temple in Shirdi. Om Sai Ram.
Gratitude To Sai Baba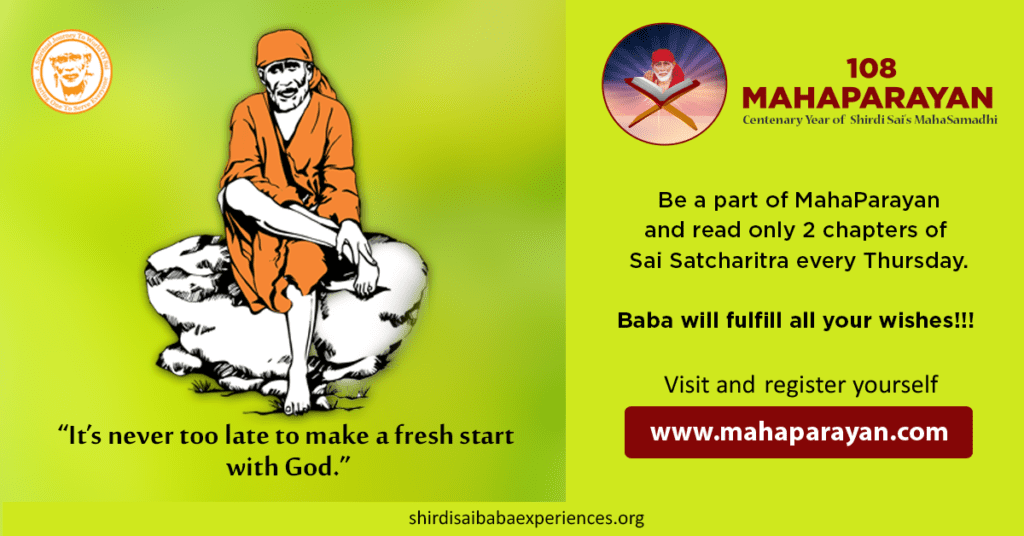 Anonymous Shirdi Sai Devotee from USA says: Jai Sai Ram. I am a very small devotee from the USA. I want to say thank You to Baba.
As usual, Baba is there for me. Last Saturday I went to one place for dinner and I was wearing one bracelet. It was not expensive but my favorite. I came home and I saw that I was missing that. I knew that I had dropped it over there during dinner.
We sent a text to whom we went for dinner. They said that they would check in the morning since it was late. He sent a text in the morning that they had found that bracelet. I wanted that bracelet so badly but was not ready to trouble Baba for this. But somehow I said that if I get that bracelet then I would share this experience. And guess what he sent me a text in the morning that he had found that bracelet. Thank You Baba.
---
More from SaiYugNetwork.com
© Shirdi Sai Baba Devotees.com – Member of SaiYugNetwork.com