Sai Baba Helped Throughout The Trip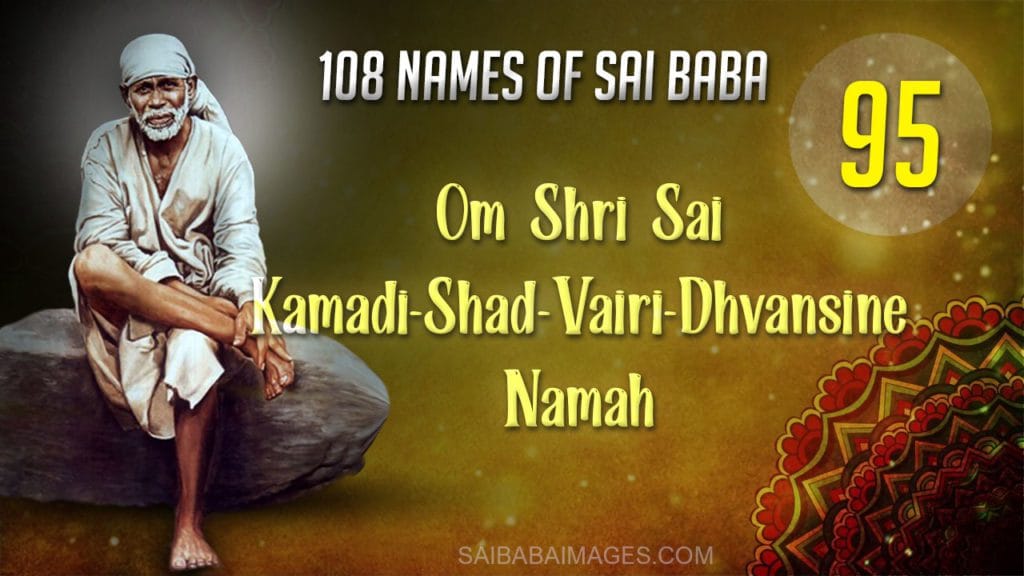 Anonymous Shirdi Sai Devotee from Germany says: I am from Germany. Anantkoti BrahmandNayak Rajadhiraja Yogiraja Parabrahma Sri Satchidananda Sadguru Sainath Maharaj Ki Jai! Pranaams to this divine blog admin team and all the readers. Today I would like to narrate again some of our Baba's merciful blessings and miracles that I have experienced recently.
We stay in Germany and last week we had planned a day trip to a nearby place. We had to take connecting trains. We had to start by local train very early in the morning to reach the main station. The last time when we were going on the trip, the local train stopped at one of the stations before the station and we missed our express train. This time also the local train again stopped in one of the stations and was not starting and we were very worried that we may miss the train again. But after I prayed to Sai and vowed that I will post the experience on this divine blog, within a minute the train started and we could catch the train without any rush. Thank You so much, Baba. 
After we got on the train, we all got different seats and I was wishing for the 4 – seat place where we all could sit in one place. Again, it was a wonder that the seats in the family section were free and we traveled comfortably. Thank You, Sai. 
On the same trip, again there was one more rollercoaster ride. We missed the last bus to the station and there was no transport facility available to reach the train station. But luckily one German couple had shown us the path (walkway in the woods) and that led us to the railway station. We walked along with them almost to the station. We were so helpless as neither the google maps nor the cabs or anything was working properly but the couple came as if Baba had sent them to guide and help us. We had planned a day trip and booked tickets for the return also. If it wasn't for Baba's help, we would have to stay there and there would have been a loss in ticket fares.
As we started very early in the morning, I felt a little sick and I was expecting some uneasiness in the journey but again I prayed to Baba to keep me fit. Of course, needless to say, that I have completed the journey with ease. 
Baba, please bless my father to become healthy and fit again. Please let his blood levels be stable and good, Sai. I cannot explain to anyone how I am feeling about dad's health and who else can come to my rescue except You, Sai. Please improve the situation, Sai. I feel so helpless. Just holding Your feet tight with belief and patience, Baba. Om Sri Sai Nathaya Namaha!
The Power Of Sai's Name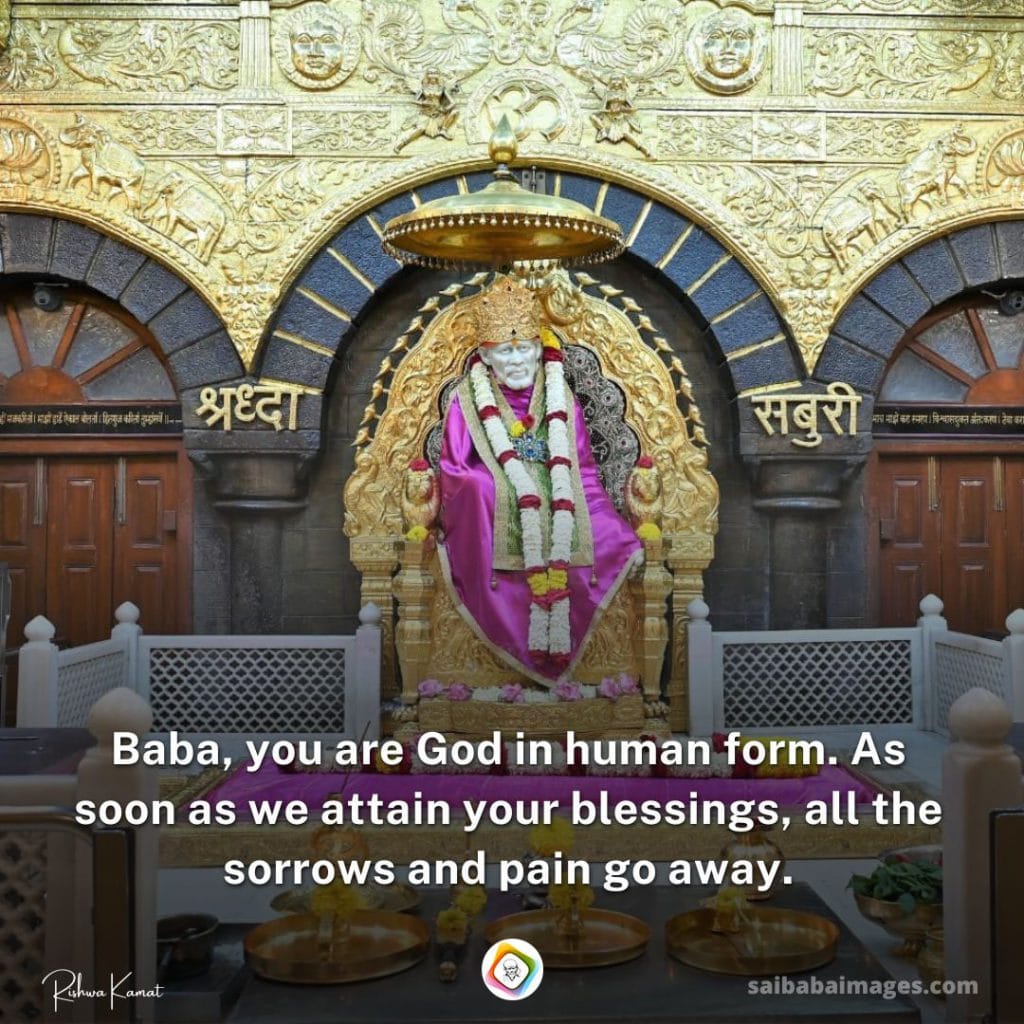 Anonymous Shirdi Sai Devotee from the USA says: – Sai Baba always listens. I am Baba's daughter from the USA. I want to be anonymous. 
I am posting this experience as promised to my Baba. Devotees, all the relationships in the world are fragile. The only relationship which is permanent and unconditional is our relationship with our beloved Baba. 
My daughter who had a hard time during her undergrad years used to misunderstand me a lot. I love her very much; hence it used to hurt me. Then in the last couple of years, she came out of that depressive episode and became a very mature and loving person. She used to adore me. But again she is a little depressed. She worked hard but could not get accepted to any medical school this year. She has left her current lab but has not got any offer from any other labs. I know all that and I have been supporting her and praying for her relentlessly. But again she has started misunderstanding me. It hurts me a lot, Baba. She seems like a stranger to me. After so many years she started adoring me. One day I promised Baba to start writing Om Sai Ram 108 times every day if my daughter does not misunderstand me. So, immediately after that, I saw a loving message from her. That day I neglected to write it. The next day again for no reason she behaved in a strange way. But as promised to Baba I started writing 108 names of Baba and she realized her mistake that she was misunderstanding for no reason. She started behaving very nicely. 
Baba, please clear all the misunderstandings and let her love me like before. Make her a mature, kind, and loving daughter and sister to her brother. Give her all the success. Let her be accepted by a famous lab soon. She is going through a lot of stress. Please be with her Baba. 
From this experience, I realized the power of Sai's name. As soon as I promised Baba to write His name, my daughter started to understand her mistakes. This website is as holy as a temple where our Baba resides. Our experiences are small flowers at His divine feet. Please accept my small flower, Baba. Om Sai Ram Om Sai Ram!
Sai Baba Showered His Blessings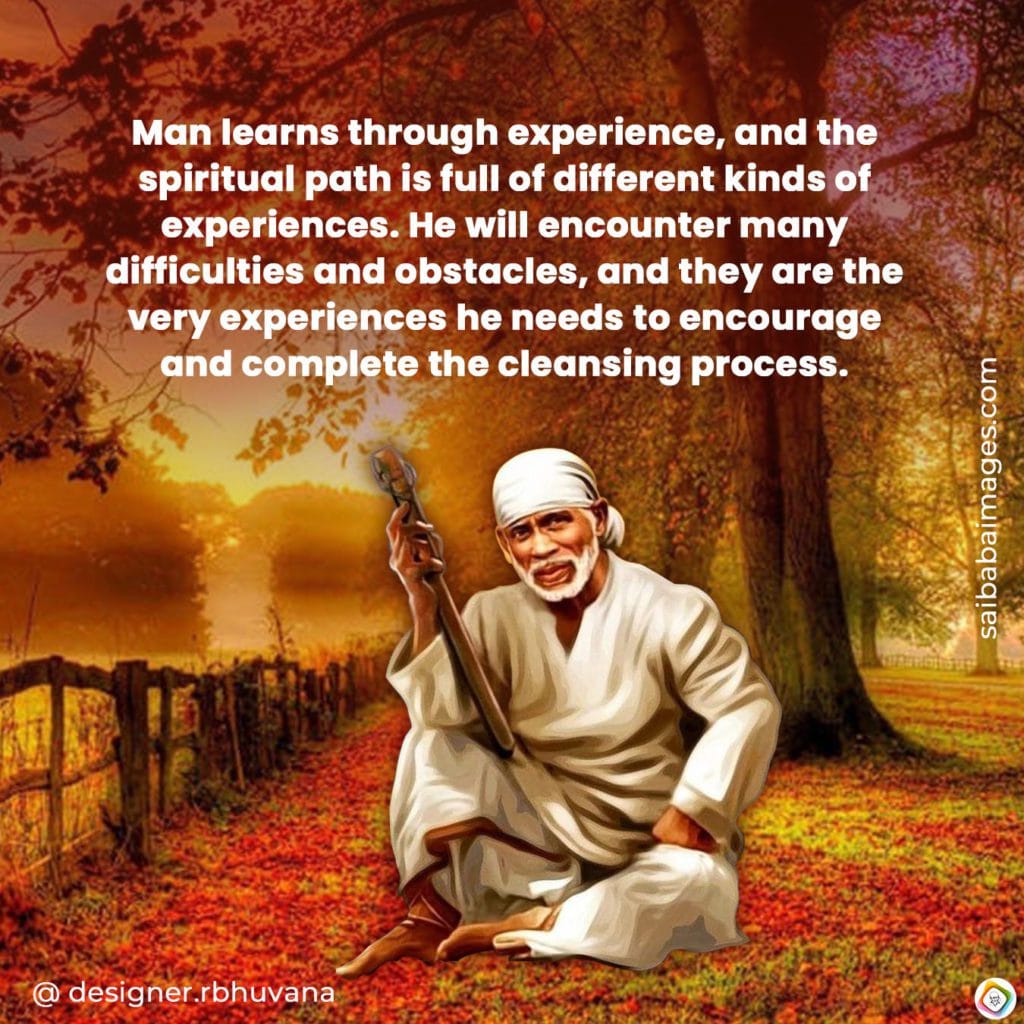 Anonymous Shirdi Sai Devotee from India says: Sai Baba helped me and my husband with job-related problems. Om Sai Ram. Sachitanand Sadhguru Sainath Maharaj Ki Jai.
I have become a Sai devotee for the past few months and needless to say that Baba has started pouring His love and blessings on my family members since then. I have also joined the Global Mahaparayan group and here are a few of the miracles that I have experienced after becoming His devotee:
1. Job-related struggles- Compared to my colleagues, I was working on quite a lower package in a reputed MNC. This particular thing always teased me internally, however, I didn't discuss it much even with my managers. Unexpectedly, my boss one day presented my case to the leadership team and they agreed to revise my annual package (too much more than I expected). Koti koti dhanyawad, my Sai Baba. Sai Baba has also helped me with a teleconferencing session that had huge attendance from around the globe. I usually get a lot nervous before the client presentation and He helps me deal with all such meetings seamlessly.
2. Husband's job change – My husband was stuck in a company for the last five years as he was unable to find a relevant opportunity in the same city as we both work here. Sai Baba helped him get a very good opportunity in the same city and the good thing is that he even got an elevated designation with a good work profile.
Sai Baba, thanks a lot for always being there with me. There are hundreds of miracles and experiences of mine. Please forgive me if I have forgotten to post it in the group. Please be with me and my family forever. Om Sai Ram!
Thank You Sai Baba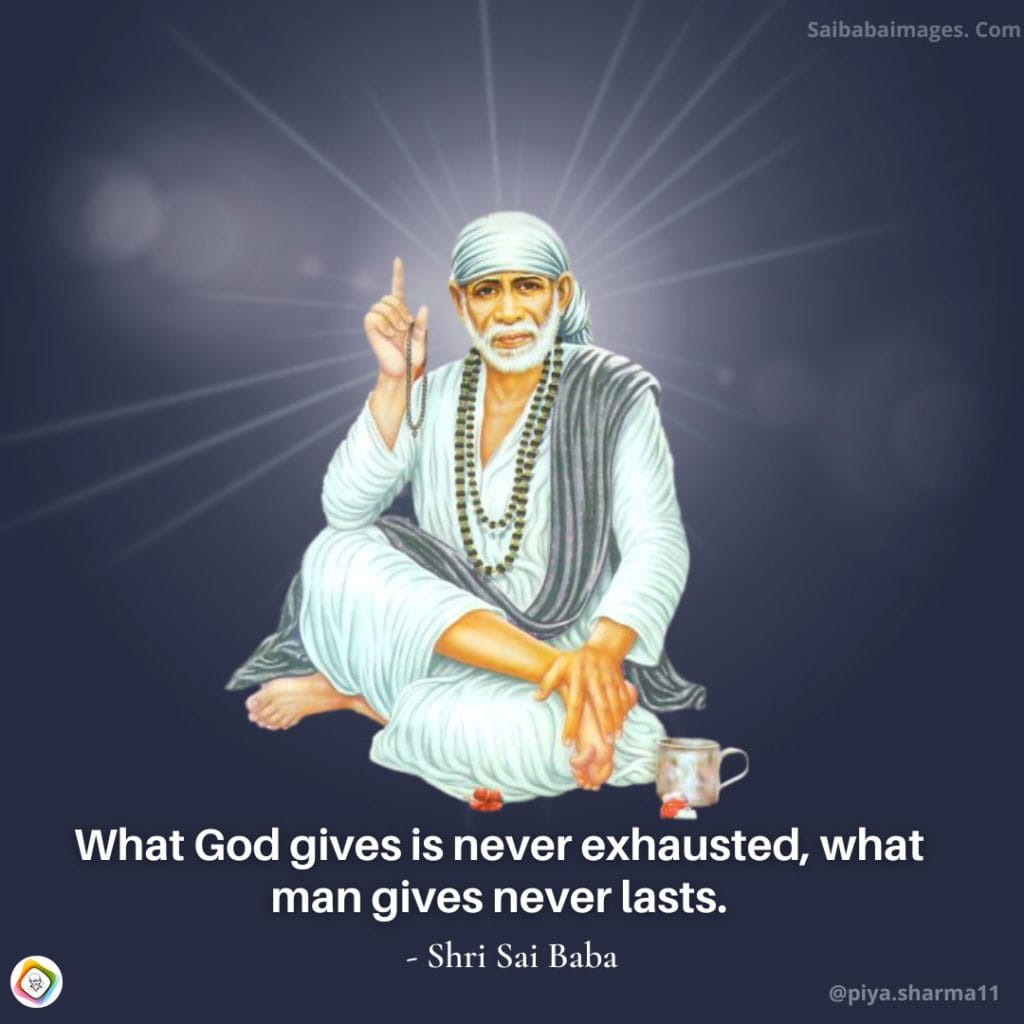 Anonymous Shirdi Sai Devotee from USA says: I am a small devotee of Baba. Thank you Hetalji and team for your services. 
Baba, You know the mental strain I am going through. I prayed and talked to You. You have sent a blessing my way. Please, Baba, make everything normal. Please bless me to keep Your blessings in good health and happiness.

Baba, You can make everything turn into a blessing. One day we are sad and the next day seems much better. Even when there seems no hope, you still light a flicker of hope in our hearts.

Please, Baba, keep our faith in Your lotus feet and bless all the people who need it. Please help with the stress and anxiety of Your devotees and give peace to everyone.

Thank You Baba.

Om Sai Ram Om Sai Ram Om Sai Ram
Om Sai Ram Om Sai Ram Om Sai Ram
Om Sai Ram Om Sai Ram Om Sai Ram 
Sai Baba Healed Devotee's Mother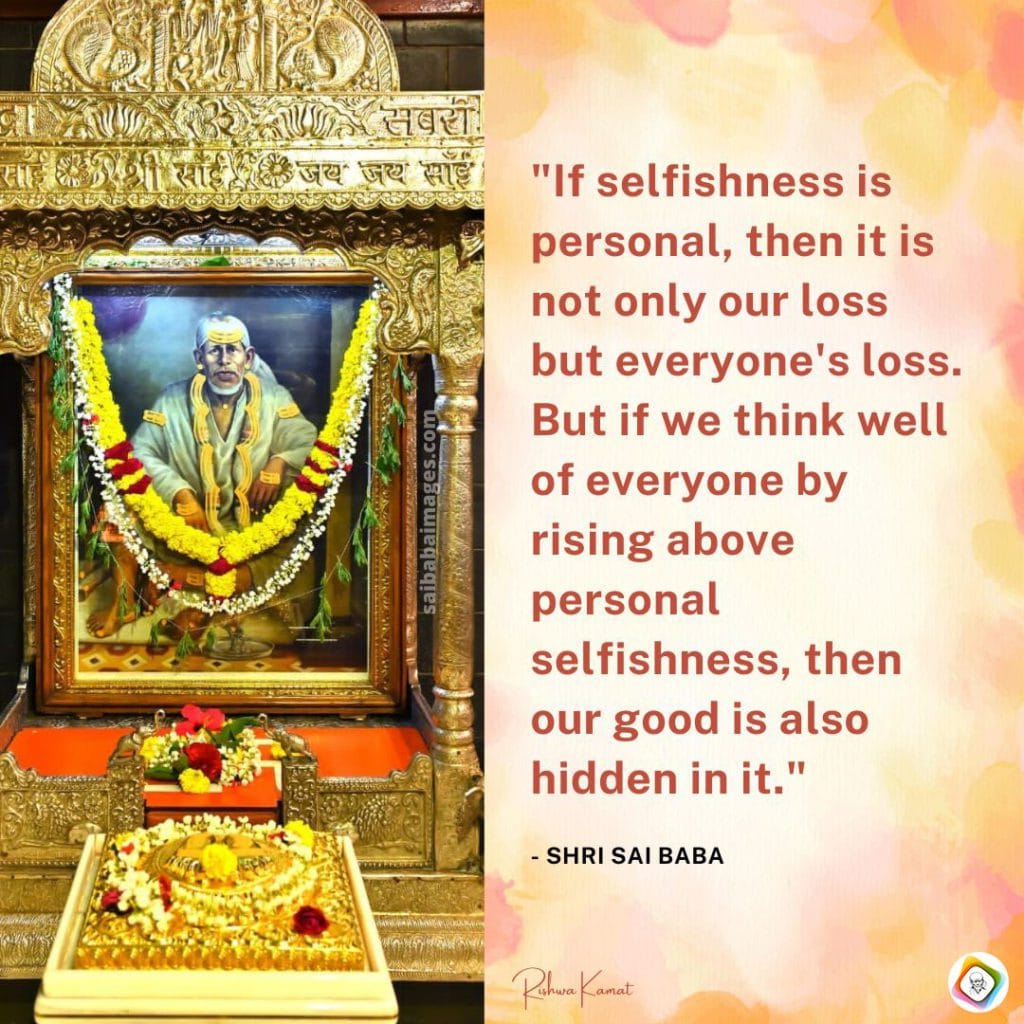 Anonymous Shirdi Sai Devotee from Japan says: I have been a devotee of Baba for the past five years now. Sai Ram. Thank You Baba for protecting us. Sai Baba, bless us all.

My mother was suffering from shingles and it was very painful for her. It was not something that could heal fast and my mother was really suffering from the pain a lot. She had a reaction to the painkillers too.

I prayed to Baba to lessen her pain and I promised to post here once she got better. By Sai Baba's grace, it has healed more or less completely and she is slowly regaining her strength.

Thank You for everything, Baba. Om Sai Ram. 
Sai Baba Kripa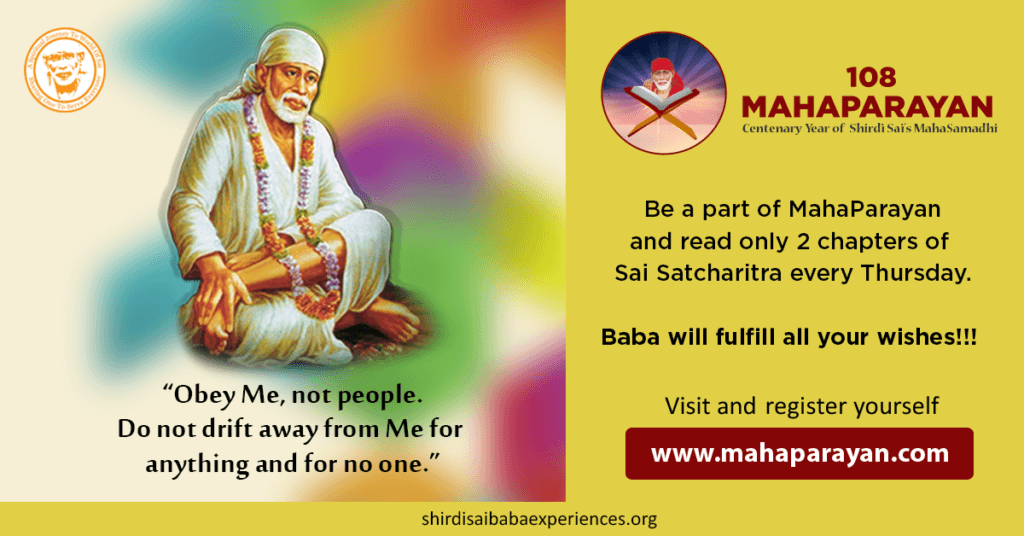 Anonymous Shirdi Sai Devotee from India says: I am from Haryana. With Sai Baba's grace, my online shopping issue got cleared. My son got sick. Now he is fine. Thank You, Sai Baba. 
My periods are also getting normal. I hope I will be fine. Sai please help my nephew concentrate on his studies and solve his health issues. Guide him to follow Your path. Om Sai Ram!
---
More from SaiYugNetwork.com
© Shirdi Sai Baba Devotees.com – Member of SaiYugNetwork.com