Sai Baba Showing His Presence When Most Needed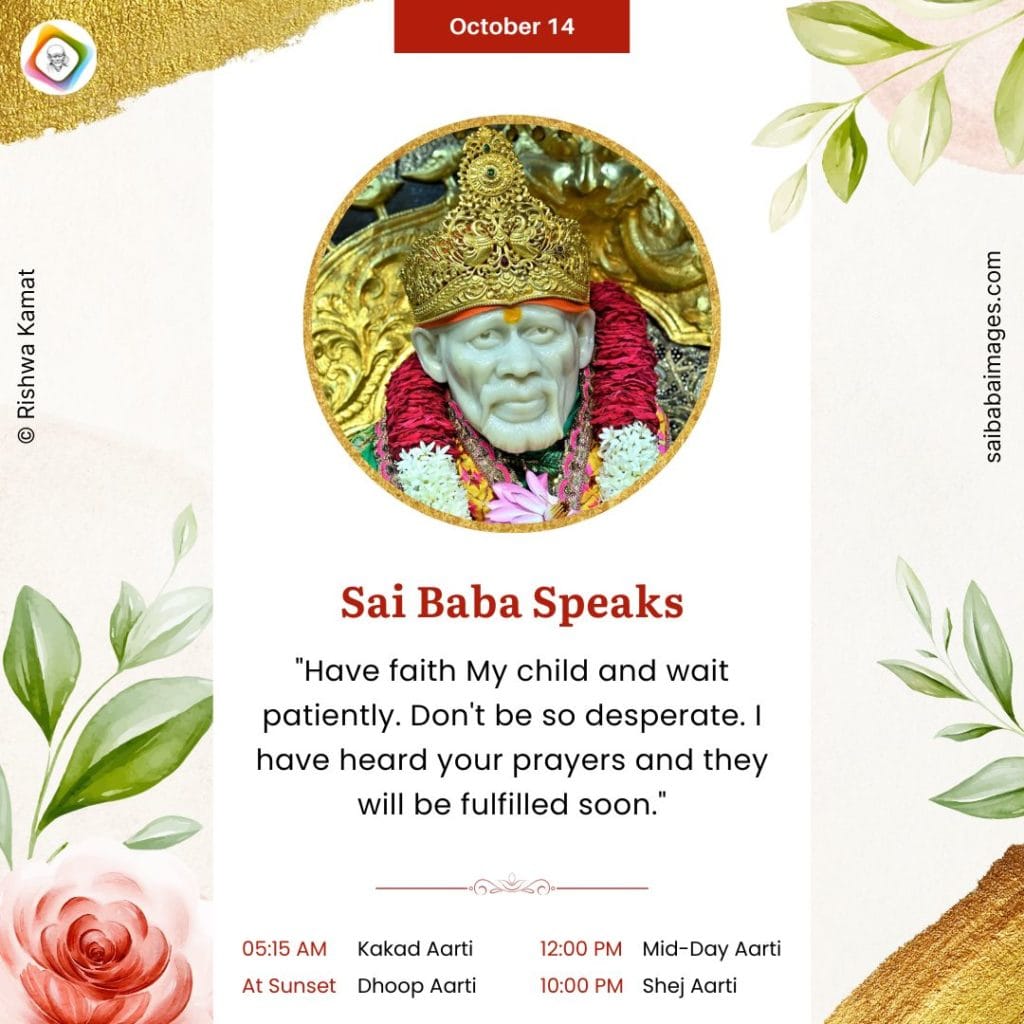 Anonymous Shirdi Sai Devotee from India says: Sai Sai. This is one of Baba-Peer's little kids who always witness the master blaster performance! Baba comes to the rescue to score any number of centuries (Leelas) to take His team (Bhaktas) to victory (His path), here is one of those Leelas via a dream, His presence in dreams is auspicious and is considered equivalent to visiting Shirdi.

Sharing Baba's experience in today's dream was praying and begging Baba for manifesting something wonderful as it was my 5.4 Parayan yesterday, had completed 5 weekly Parayans and 4/7 days of the next (05th) Parayan only because of His Grace!

5.4 (5+4=9)

And our Bhole Baba, our Lovely Sai did reciprocate indeed!

In my dream, saw a lanky gangster near me from the crowd, somehow I had to follow him in the dream, could remember his frame and girth too (wearing a white tucked out shirt in his late thirties-early forties)and I was really concerned even in the dream as to what if he finds out and then also saw a police officer, coming to me and telling me not to fear the gangster, it was like a thriller movie😊, and both of them came close to me, both were very tall and giant as compared to me, on my left was the gangster and right the policeman and we were walking through the crowd, both of them showing oblivion of their real identities and talking to me as well as with each other and I was forced to be walking alongwith them and then suddenly the gangster started running after me and policeman told me to run and not loose heart but to be in touch with him and thus tackle the gangster who was actually after me and while the gangster was nearing me and the policemen was still talking saw myself somehow near Baba, it was THE SAMADHI MANDIR once again Which has manifested in front of me, The size has really become small around 2-2.5 feet tall statue only, I immediately placed my head at His lotus feet on the stone on which His feet were resting (the gangster was approaching me, I had to run rather towards him to touch Baba's feet and Bow my head and I am Grateful to Baba that in the dream too He gave me the courage to go to Him even if an assuming threat was approaching me and then as I resumed after bowing saw a little white stone (which we usually find on river sides/bank of a river, it was kind of a White Shaligram stone) and I was again scared to go back as the gangster had just come in front of me but then again with Baba-Peer's grace, I dared to pick that stone up with Baba's grace and before the gangster could pounce upon, I somehow reached the same place where we three had gathered earlier except for this time I was alone in the crowd and a few steps ahead there was a small stone staircase just like which are near the rivers-bridges so that you could ascend them!

And as I stepped up, heard an announcement that Baba's darshan is about to happen, again Baba's Samadhi Mandir this time, the feeling was that of 'Mukh Darshan' at Samadhi Sthaan. And then saw the curtain being removed slowly from Baba-Peer's Samadhi-Sthaan statue and saw His face clearly, very clearly and I was elated, in a bit of bliss with His Grace even while I woke and opened my eyes right after the Darshan, all of This felt so LIVELY and LOVELY with His Grace!

SAI SAI
How Sai Baba Cured Me From Covid Rapidly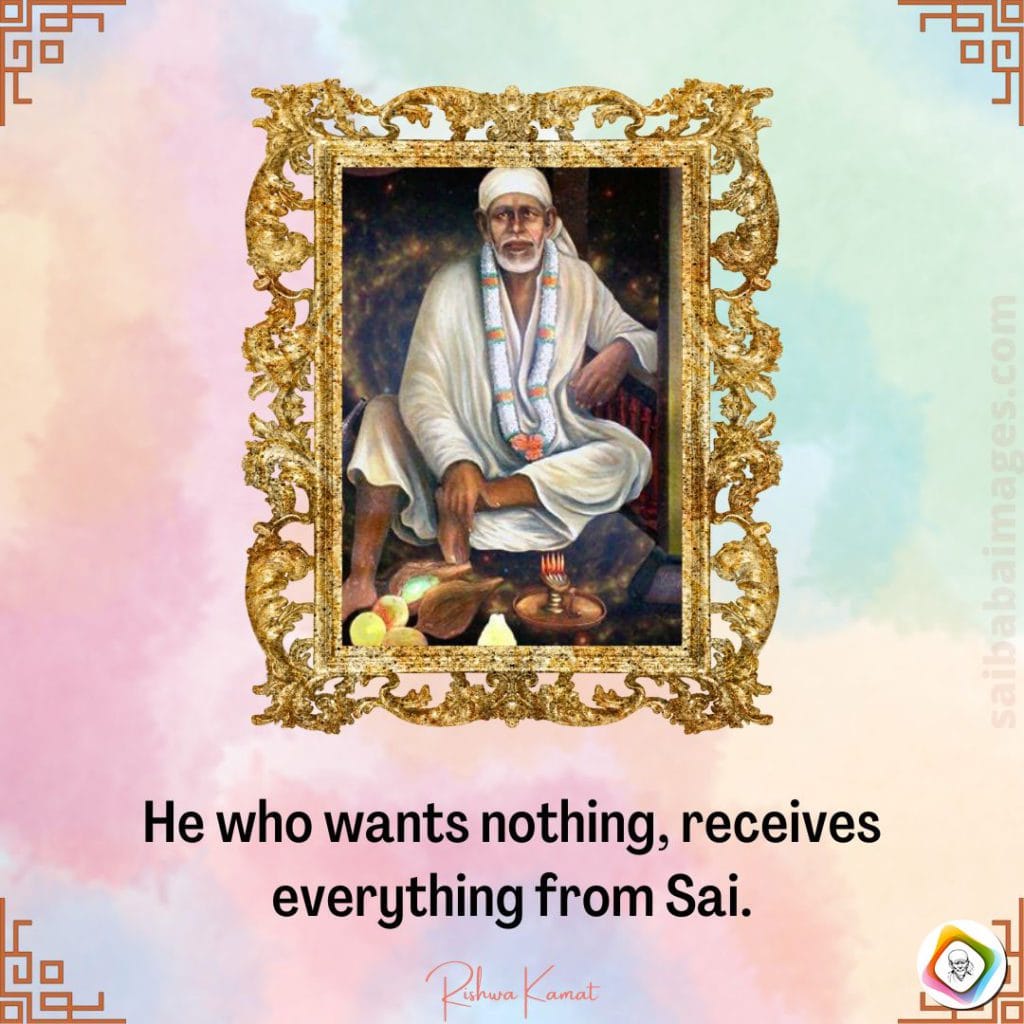 Anonymous Shirdi Sai Devotee from UK says: Hi Sai bandhus, I share this note with everlasting love and gratitude to our Baba. I was feeling sick on Monday last week and thought it was due to some allergy. The fever and cough continued till Thursday. With Baba's grace, I could complete Mahaparayan on that day. To be on the safer side I took the covid test in the evening and it turned out to be positive. I was a bit upset. I was fasting every Saturday for 9 weeks and it was my sixth week when I fell sick. It appeared that I had to discontinue my fasting due to my sickness. I left it to Baba and He stood by me and made me complete the fasting on Saturday and it was also with Saneeshwara's grace for whom I undertook the fasting. On Saturday evening the food I had to complete fasting was tasteless to me. I was unable to smell as well. My friend told me it takes a month or so for us to get the sense of smelling and tasting back after covid. This made me desperate and I cried to Sai Appa. On Sunday I was feeling better and on Monday evening when I took the test it showed me negatively. This fast recovery was only due to Baba ji. I must also immensely thank Him for my covid infection not affecting my kid and my husband. Sai Baba's hearts always melt with our true prayers and tears. We love you so much Sai and You love us even more. Bow to Sri Sai, and peace be to all.
Gratitude To Sai Baba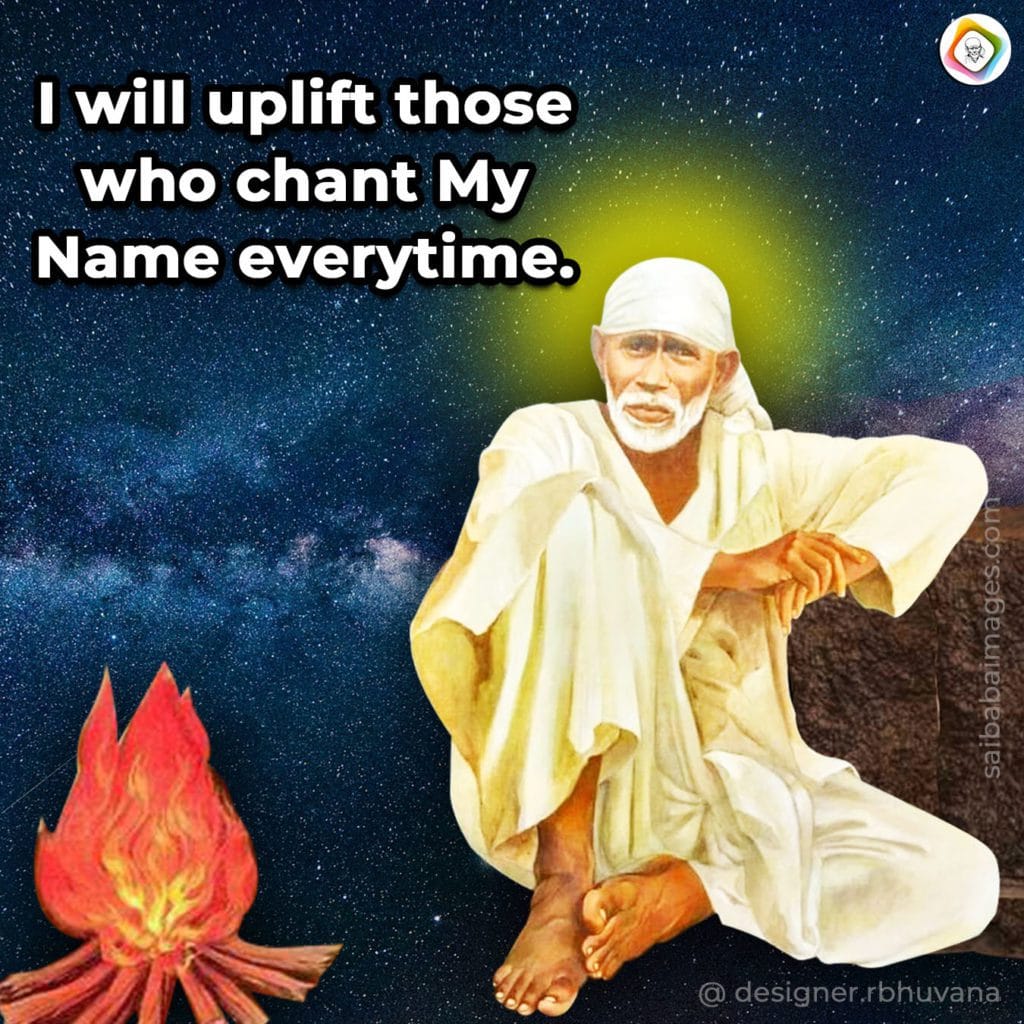 Anonymous Shirdi Sai Devotee from India says: I am a small devotee of Sai Appa and thank you, team for this wonderful platform.
I am experiencing Sai Appa blessings each and every moment of my life without Appa I am nothing sorry Appa for posting late. My son who finished his 12th CBSE didn't get good marks in the first term so I was worried and I prayed to Baba that he should perform well in the second term and should score good marks. By Appa's blessings and grace my son got good marks and he had got admitted to college today. Thank you, Appa for everything. Without You, nothing is possible you know what is running in my mind please full fill the same. Please shower your blessings on me and my family and your children. om Sai Shree Sai Jai Jai Sai. 🙏🏻🙏🏻🙏🏻
Sai Baba Miracle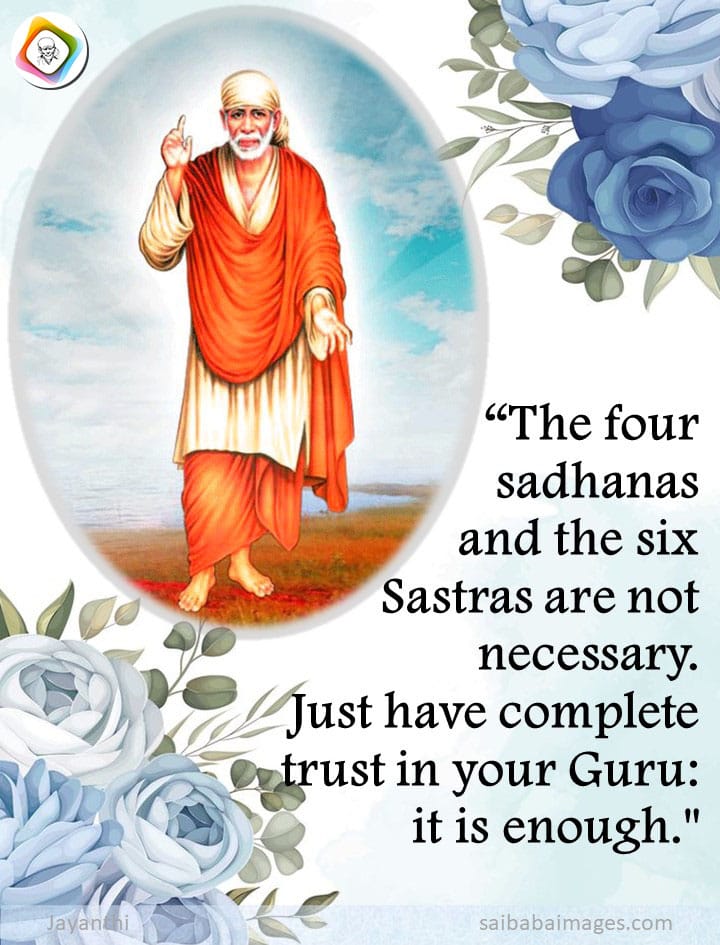 Anonymous Shirdi Sai Devotee from India says: I am writing down a few experiences which happened recently. I got my period. As I have fibroid in my uterus always I face issues like the bleeding will not stop and sometimes after periods there is brown discharge. So whenever I prayed Baba please make everything alright the next day Baba listen everything will be fine. Thank you Baba for listening to my prayer.
My second experience is related to my father. One day my father called me and told me he coughed 4-5 times and got blood in his cough and he needs to go to the hospital. I was very scared and prayed in front of Baba, Baba if his report is alright I would have posted this experience. Thank You, Sai. With Baba's grace, his all report came normal and the doctor told him he is alright. Nothing to worry about. Thank You, Baba.
Sai Baba Gave Darshan In Pink Dress As Requested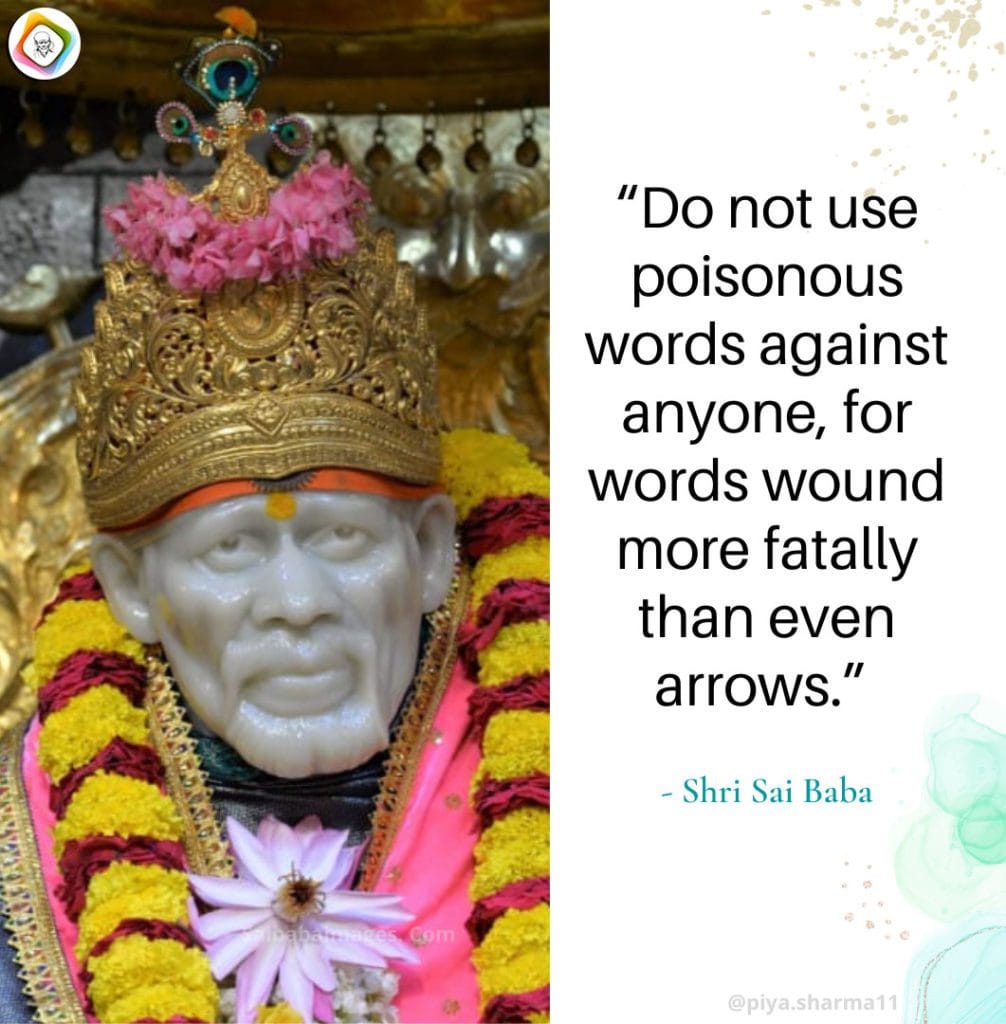 Anonymous Shirdi Sai Devotee from India says: Please post my experience thank you sorry if any mistakes.
Om Sai ram I want to share an experience that happened on 24 July 2022 I was seeing Baba Aarti Shej Aarti and I requested Baba please be in a pink dress then I changed my mind not pink but orange. Baba accepted to be in the first chosen color i.e I had asked Him to be in pink and He was in it. I am a small Baba devotee but Baba fulfilled my wish thank You Baba love You Baba please help me with our health issues om Sai ram ⭐
Experience With Sai Baba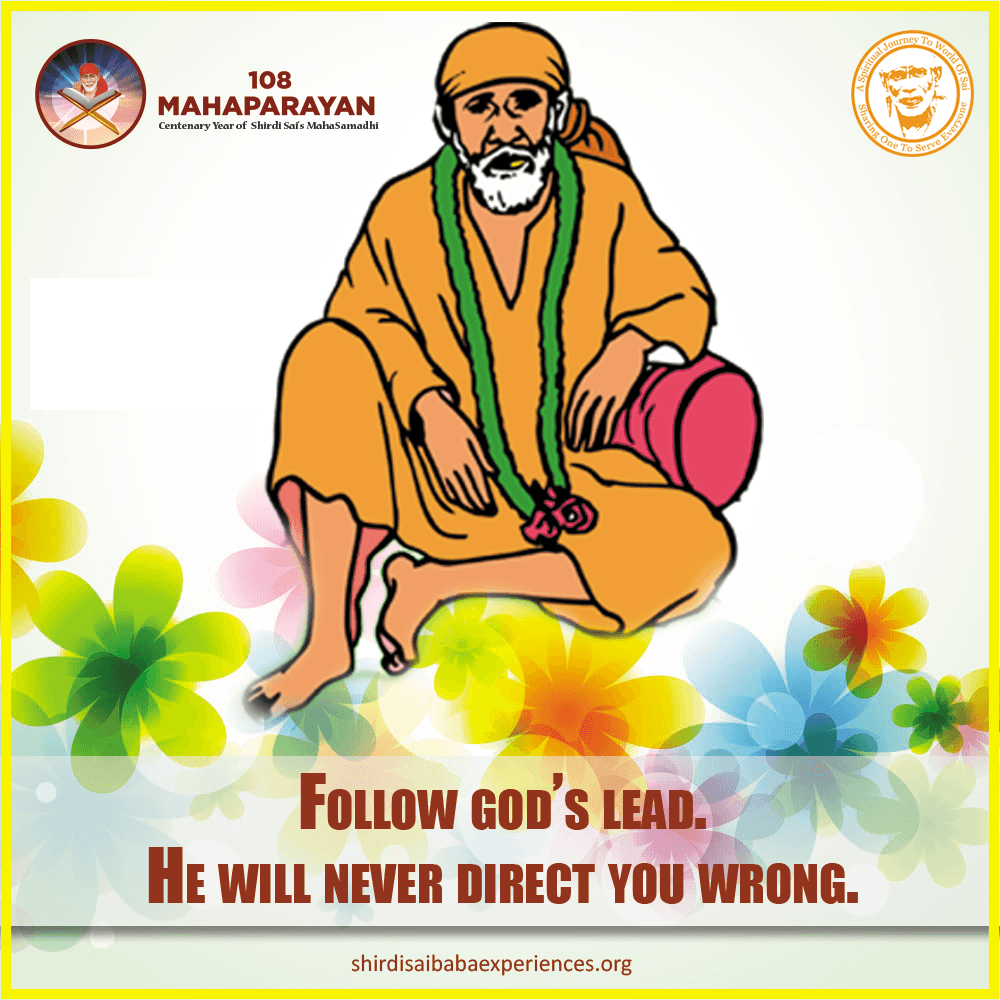 Anonymous Shirdi Sai Devotee from India says: Coming to my experience yesterday I was supported for one of the projects. Due to various reasons, there was a delay in running batch jobs and at 11 pm I sent the status email and next day if everything goes well then the online will be up. So I prayed my beloved Baba please online email should be there. To my surprise, I can see the online emails.
---
More from SaiYugNetwork.com
© Shirdi Sai Baba Devotees.com – Member of SaiYugNetwork.com