Sai Baba – Doctor Of Doctors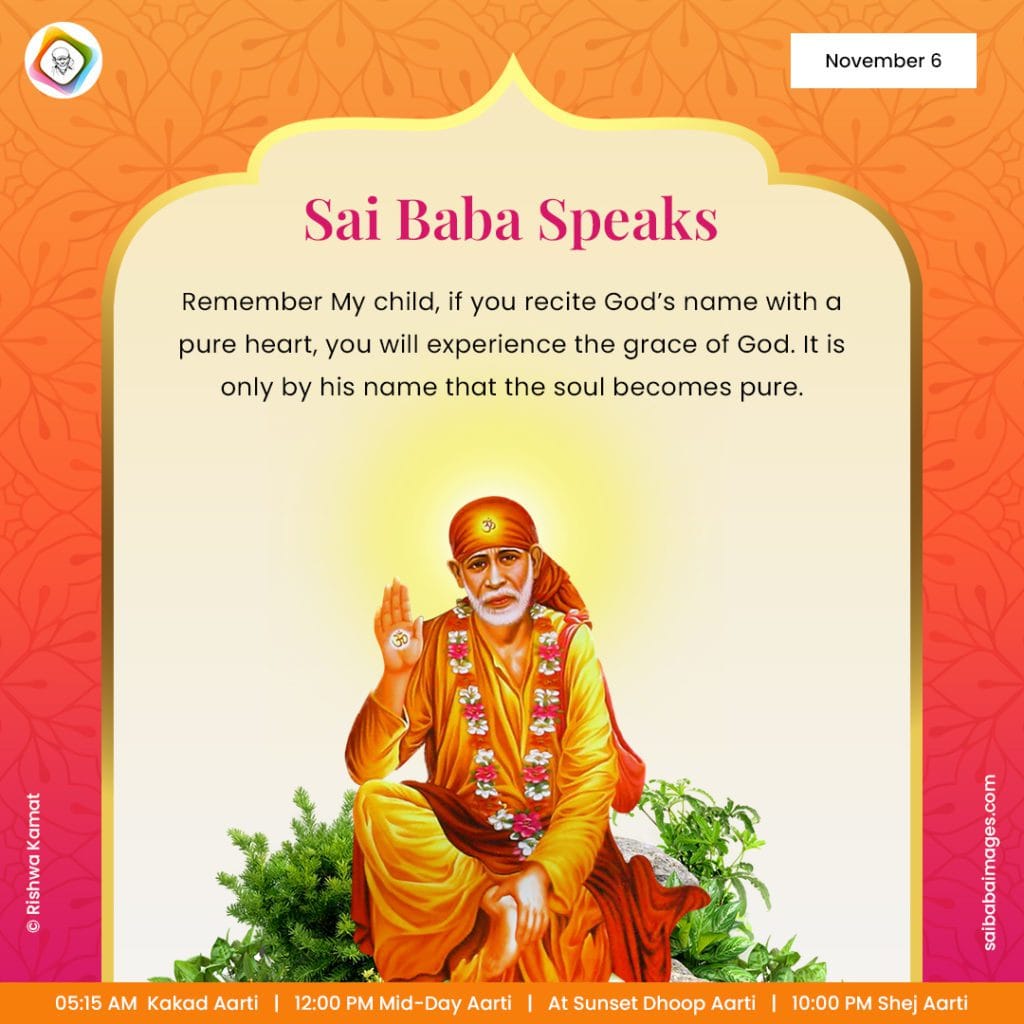 Anonymous Shirdi Sai Devotee from India says: I am part of the Global Mahaparayan group MP-2977N1 Sai Maa Sai.
Om Sai Ram! I am a staunch Sai Baba devotee since my childhood and I have had many experiences before joining the Global Mahaparayan and after joining the Global Mahaparayan group. I have shared a few experiences in the group in the past as well. As we know that there is no end to Baba's leelas and so there is no end for us to keep sharing our experiences. So this experience is about a health issue that happened to my husband.
All of a sudden one Sunday evening he complained about a slight chest discomfort and I was shocked and panicked to hear this as till that time he was completely alright. With my neighbor's help, I immediately rushed him to the hospital and where his vitals along with the ECG test were done. I was so restless and scared that I can't describe it in words. I was constantly chanting Sairam and praying to Him that everything should be alright. My husband always has acidity issues, so after the tests were taken he was also given an acidity injection. The doctor said that the reports would take two hours to come out and until then my husband would be kept under observation.
I read Sai Satcharitra daily and then remembered that day that I did not read my chapter yet. While I was at the counter making payment for the tests I read my chapter from my mobile and completed it. Then after two hours, the reports came and the doctor said that everything was normal and maybe acidity could have caused the discomfort and suggested consulting a cardiologist if required. Also, another ECG was taken before we left the hospital just to ensure that everything was fine and that the ECG report also came normal compared to the one that was taken while admission as it had some slight variations. By Baba's grace, my husband was discharged the same night. Also in the reports, all readings were normal and one particular reading was normal too but it was above 0 for my husband and the starting point of that particular reading was 0. However, it was within range for my husband but 0 is the starting point it's ideal to have 0 so I was a bit concerned about this and prayed to Baba that if we need to consult a cardiologist to clarify this reading Baba should guide us on this. However, as it was within range; our relatives told us that it was not required to consult further. Then Baba also did not allow for any further consultations. We are always thankful to our Guru, Protector, Father Lord Sai. I just can't imagine a day in my life without Baba. He is guarding us and our families after our complete surrender to Him. I pray to Baba that He should always protect all His devotees. Jai Sairam!
How Sai Baba Helped To Resolve The Issue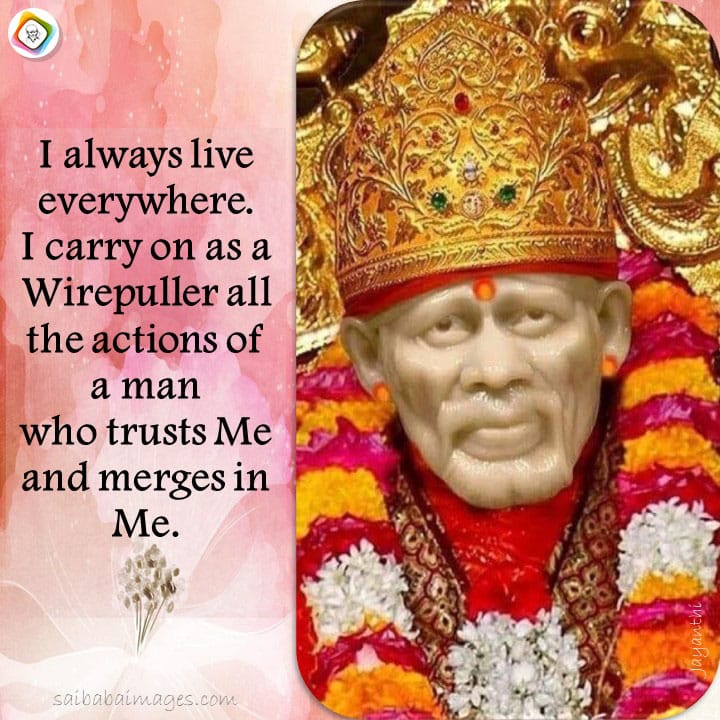 Anonymous Shirdi Sai Devotee from India says: I came into Sai Maa's fold five years ago and have been witnessing miracles since then.
My sincere thanks to Hetalji and the team for providing us with such a wonderful platform to share our beautiful experiences with Sai Deva. I have already shared many experiences and some of them have been published here.
I would like to narrate my most recent experience where Baba helped to resolve an issue with the new bed that we had purchased. We bought a bed and mattress from Ikea. I thought of assembling the bed frame myself after going through the detailed instructions but was stuck at one point since one metal part was not functioning as intended. I raised it with Ikea and they said that it would take a long time to replace that part since they did not have a ready replacement. I prayed to Baba (my last resort always) to somehow resolve this issue and would submit my experience here if it got resolved. After that somehow I got the idea to put that part to the balcony and pull one end while keeping the other end between the balcony grill. I did that and to my utter shock/surprise, it started working as intended. It was possible only with Baba's grace and help.

Thanks, Deva for this beautiful experience You know I have been praying for my latest wish which is so important for me in this phase of my life. I firmly believe that only You can grant me that wish though it seems impossible given the current conditions. Please bless me with what I have been praying for and I will submit that experience here. I believe that Baba will give me that when the time is right but Baba please grant me that wish soon and till then make me patient and increase my Shraddha.
Please help me to control my mind. With Your and Muruga Perumal's blessing, I hope the miracle will happen very soon. Sripada Rajam Sharanam Prapadhye. Om Shri Sai Rakshak Sharanam Deva. Om Shri Arogyakshemadaya Namaha. Om Sai Shri Sai Jai Jai Sai.
End Of A Prolonged Dispute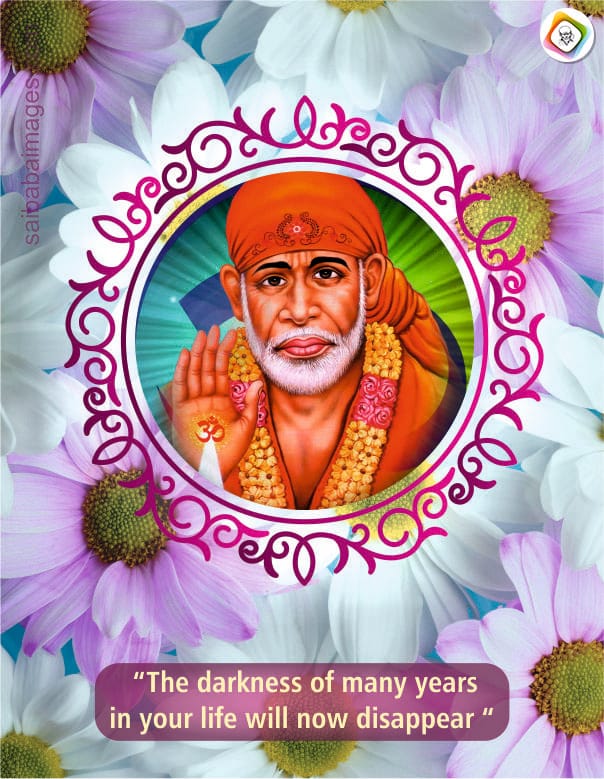 Anonymous Shirdi Sai Devotee from UK says: I live in the UK and have been reading Sai Satcharitra for a few years now.
At the height of the first wave of the pandemic, a family member was going through an emotionally turbulent time. Living far away from each other, I tried to get involved and help out but things went out of control and spiraled. It led to a huge misunderstanding and put me in a very dark and depressing phase of my life. This event combined with few personal losses in the family, living away from family during a testing time, and the pandemic and all put me in an extremely weak mental spot.

This was when I started holding on to the bolster of my Guru Sairam. I held on for support, and courage and prayed to be freed from the emotional and mental difficulty that I was going through. I watched live darshan whenever I felt down, I surrendered myself to the feet of Sai with faith and patience and hold on to the Satcharitra every night. I prayed fervently for the misunderstanding to be cleared, for the emotional weight of discord to be lifted from my shoulders, and for my relationship with the family members to be repaired.

After two years of being in a really dark place and suffering from poor mental health, I got the opportunity to visit India. I visited a Baba temple and prayed for the turbulence and discord to end. While I was still in India, one afternoon, I got a call from a family member reaching out to me and letting me know that the turbulence had ended and we needed to put an end to the discord between us. It was an unbelievable moment in my life. I could not believe that the past two years of mental pressure had been lifted so easily with that one phone call. Thanks to my bolster, my Sairam. I will eternally be surrendered at Your feet with faith and patience. Om Sairam.
Sai Baba Grace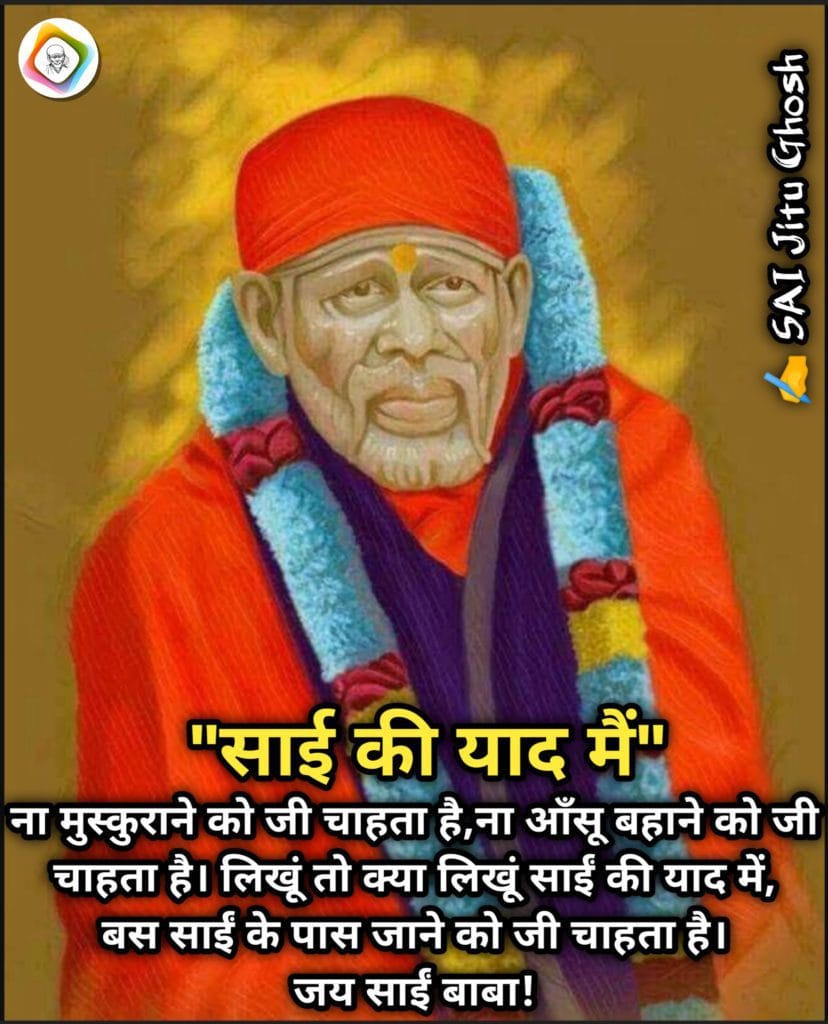 Anonymous Shirdi Sai Devotee from India says: Dear Hetalji, Thank you so much for providing a platform to keep faith in baba in difficult times.
I am going to share Baba's miracles, please share with devotees as reading other devotees' experiences has increased my faith in things.
After waiting for almost more than six months, by Baba's Mercy, I got a job in the UK and amid covid and flight bans I landed in the UK, that's also a miracle only. After coming here I was worried about accommodation as was staying with my daughter and husband in the hotel which was very frustrating. I prayed to Baba and immediately I got very good temporary accommodation for two months. We were continuously searching for a month not being able to get a good house which is near to my hospital and good schools for my daughter. Initially, I thought I have plenty of time and will get it. After three weeks also, nothing happened, I was worried a lot, then I prayed to Baba if I get a house, I will post it on this platform on Tuesday and Thursday we liked one house. However landlord was delaying agreeing, again I prayed to Baba, and this Thursday I got confirmation from the letting agent that whenever we want we can move. It's just unbelievable, miracles do happen and Baba really helps those who have faith in him.
I request all devotees to have faith and you can see miracles. Thank You, Saibaba for everything, and thanks for being with me in my life journey. Please bless my daughter to get admission to the best schools.
Anant koti Brahmanda Nayak Rajadhiraj Yogiraj Parabrahma, Sachidanand Sadguru Sai nath Maharaj ki Jai.
Warm regards 
Sai Baba Helped With Back Pain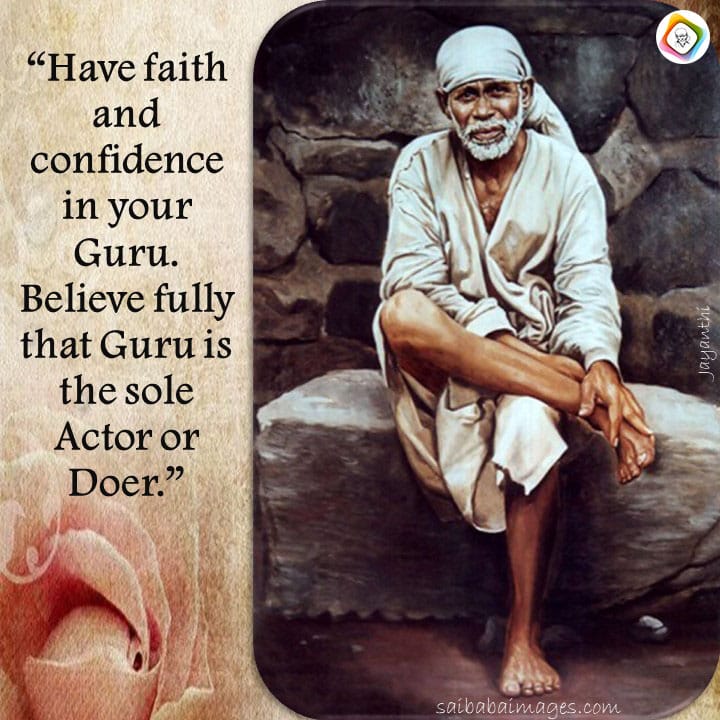 Anonymous Shirdi Sai Devotee from Germany says: I am Baba's devotee.
A few days back my husband was doing some exercises at home and suddenly his back got a cramp. He was in pain. I applied ice and immediately prayed to Baba. I kept praying to Baba. I said that I will donate money and share the experience if his pain goes and his back is normal like before. In 3 to 4 days the pain gradually started going. Can't thank Baba enough. Thank You so much, Baba, please bless us.
Sai Baba Grace – Kid Is Placed In Good Class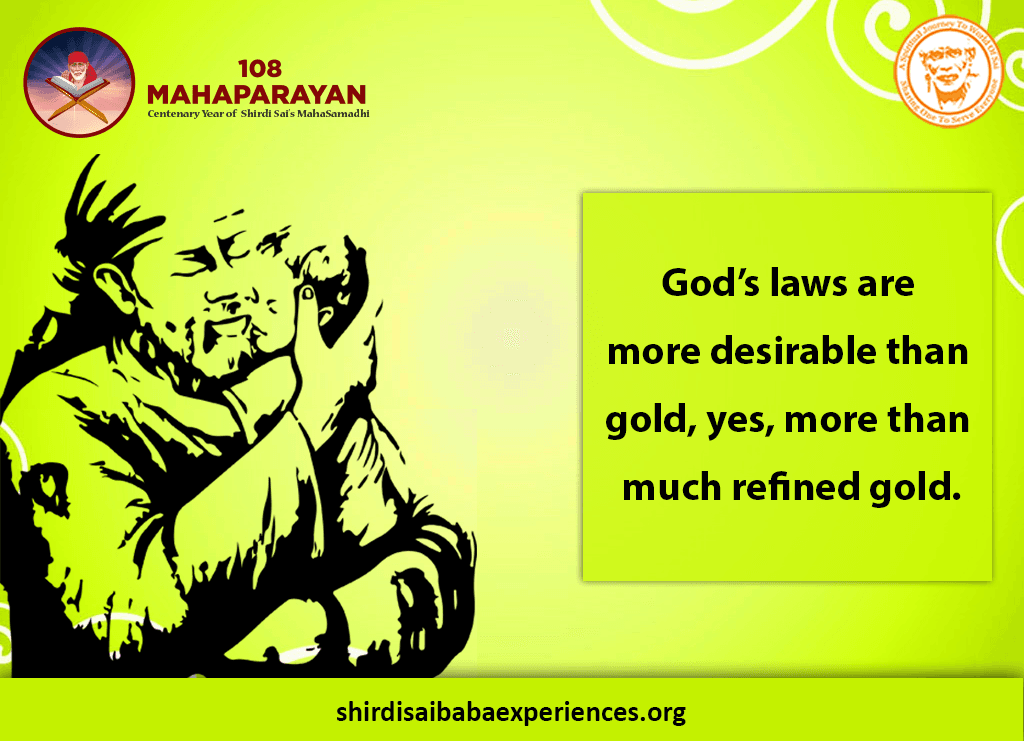 Anonymous Shirdi Sai Devotee from USA says: I live in the US with my spouse and kid. My kid has special needs and we were not happy with the teacher last year. I was worried that we get the same teacher this year too and so prayed to Baba that we get a better teacher. By His blessings, we are not getting last year's teacher but a better one. Thank You so much, Baba. You are our everything, Guru, Talli, and Tandri.
---
More from SaiYugNetwork.com
© Shirdi Sai Baba Devotees.com – Member of SaiYugNetwork.com