Sai Baba Gave Life Back
An anonymous Shirdi Sai Devotee from India says: Om Sairam. I am from India. I was in love with a guy. Baba gave my love back to me, that is He gave my life back to me. Then we broke up. I begged him not to leave me. But he went. Then I came to know about Baba. I read Sai Satcharitra. Stavan Manjari, Kashta Nivarana stotram, 108 names of Baba. Nothing was left. I did 9 weeks of vrat Pooja. I also went to the temple many times.
I joined the Global Mahaparayan group. I was in that group for more than a year. I did Saptah parayan also . I donated as much as I could. There were many ups and downs in my life. I cried a lot in front of Baba. I asked Baba to give me a good life or take away my life. I prayed to my Baba. I cried to my Baba a lot. Finally, after almost two years of suffering, Baba heard my prayers and he came back to me. He came back to me as if nothing happened before. Thank You so much for this, Baba. I want to get married to him by Baba's grace. I know You will make it happen for sure. I have huge faith in You. Thank You Baba for bringing back my life to me. My prayers and loud cries did not go in vain. Thank You so much, Baba.
Everybody out there reading this please have faith in our beloved Baba. Our Baba will do miracles in your life also. Please don't lose faith. Thank You so much, Baba. Om Sairam!
Sai Baba Helped Husband In The Tour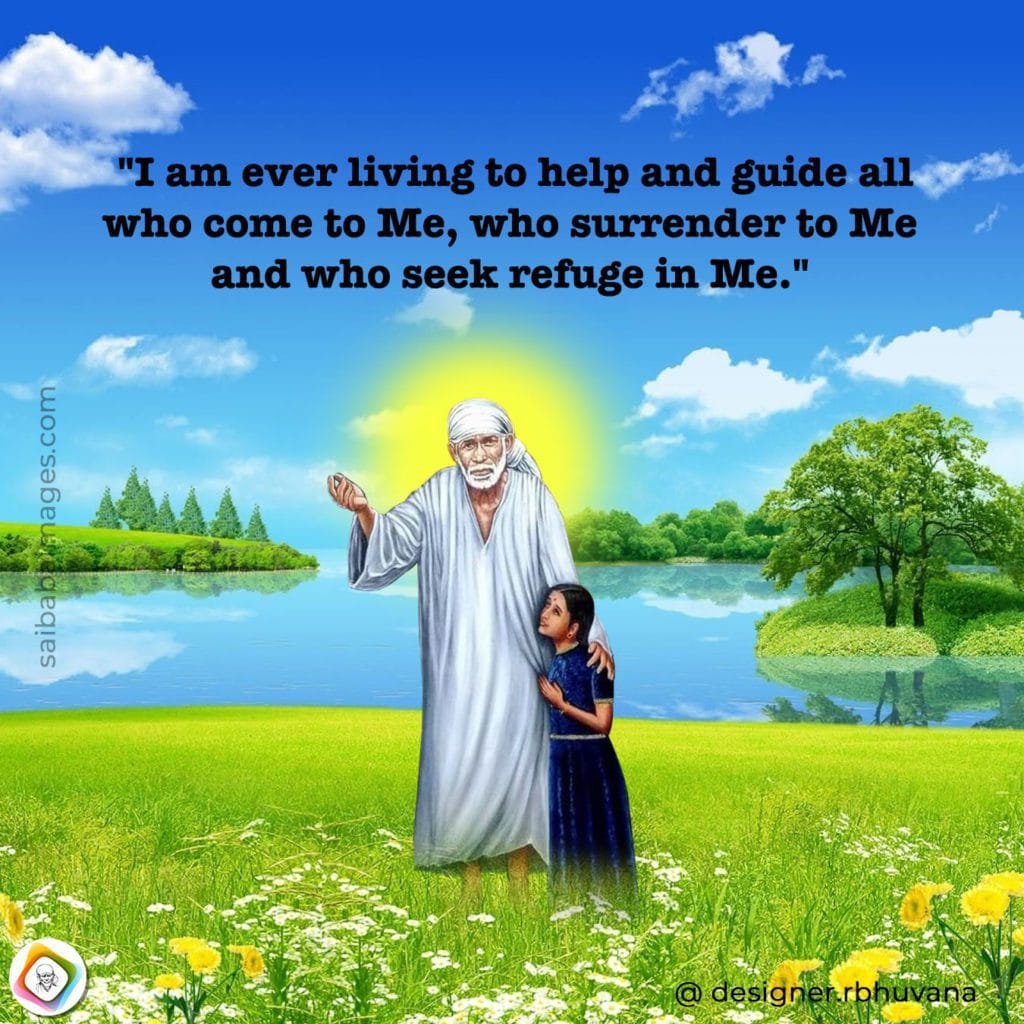 Anonymous Shirdi Sai Devotee from India says: I am a small devotee of Baba staying in Pune. I thank the creators of this platform.
Coming to my experience, my husband had gone on tour as usual but the car he was driving was too old and needed a lot of repairs to be done. His boss still insisted that he take that car only. He had no option but to listen to his boss as with much difficulty he had got a job after being jobless for two months.
They started and the car stopped in between. There was no one on the highway and it was difficult to find a mechanic. But with Baba's grace, they found one and after two days of work on the car, it was repaired. At that time in the night, my husband accidentally fell in a puddle and all his clothes were spoiled. Also, he suffered muscular pain too. I prayed to Baba for everything to be fine as it was Sunday and no doctors were available there. With the painkiller, he felt a little better, and then he drove back to the car.
I thank Baba for His help and for being there and guiding my husband. I request You, Baba, to kindly be with him always, and also You know what we are going through for the last few months. I had promised that I would share my experience here and so I am doing it. Baba, please help me solve our problem peacefully.
Om Sairam! Om Sairam! Om Sairam!
Power Of Shirdi Sai Baba's Udi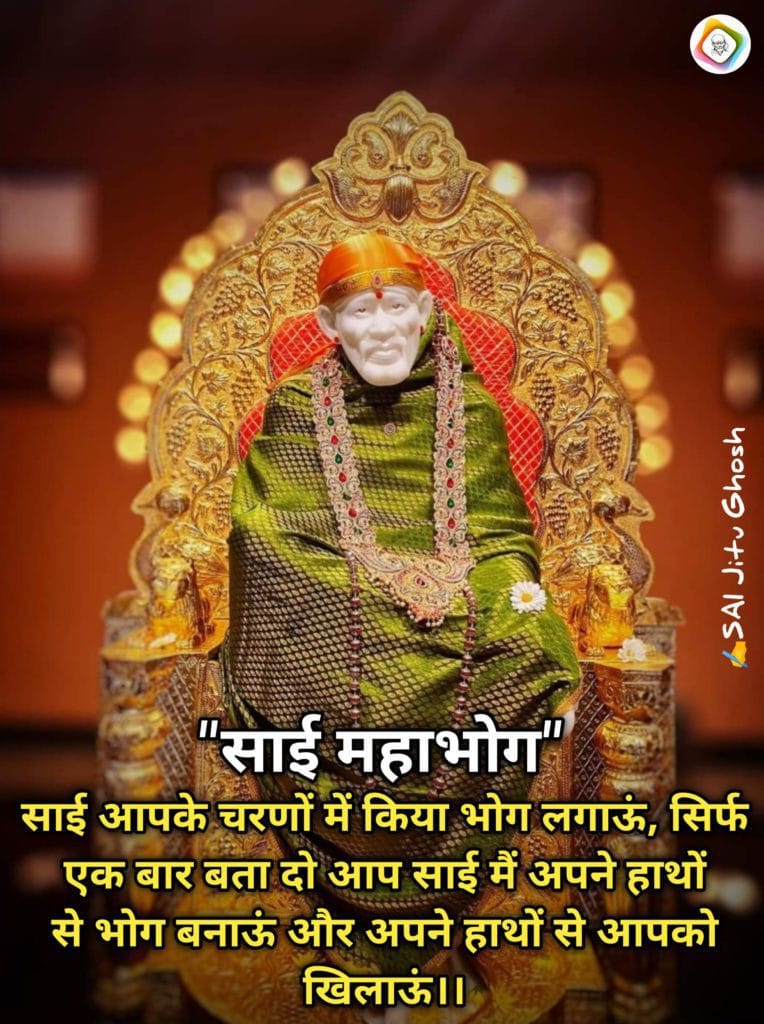 Anonymous Shirdi Sai Devotee from USA says: Om Sai Shri Sai Jai Jai Sai Om Sairam. Thanks for everything Baba. Thanks for Your blessings. Om Shree Sai Nathaya Namaha. Thanks for Your blessings, Thandri Sai Baba. Forgive me of all my sins, Thandri. Sorry for my mistakes, Thandri. Om Sai Rakshaka Saranam Deva. Om Sai Arogyakshema Daya Namaha.
Thanks Hetal ji and team for your service.
Coming to my experience: For a few months I had pain in my ribs while breathing and was feeling uncomfortable but for a few days it was severe. Then I prayed to my lord Govinda and Sai Baba to cure my pain. I took Tirumala Theertham and Shirdi Sai Baba Udi with water. I put it on my forehead and on my ribs also. After that, I felt relief and my pain has reduced a lot and hope my pain will vanish soon by Baba's grace.
Please Baba forgive me if I made any mistakes knowingly or unknowingly. You are my father, mother, and everything. Please bless my family and everyone in the world. Sarvejanasukhinobhavanthu. Om Sairam!
Dream Came True With Sai Baba's Grace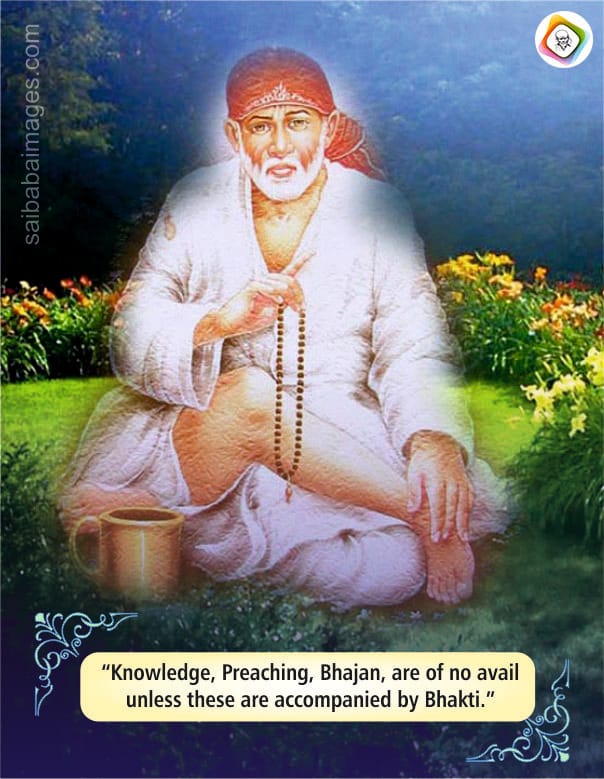 Anonymous Shirdi Sai Devotee from India says: I have been a Baba's devotee for a long time and have had many miracle experiences. Thank You Baba for all Your graceful support.
I was searching for a job for a long time but nothing was working out. Later after much more effort, I got an offer from a very good organization but I had a dream to work in another organization. I simply mentioned to Baba that You have already given me the best opportunity but if I get into my dream organization then I will post my experience on this site. It was just a prayer and it was really not like that I just needed it.
After a few days, I got a call from my friend to share my resume if I was interested. I shared my resume, cleared the interview, and now happily working in my dream organization by Baba's grace. Thank You Baba for all Your miracles in my life. Always praying to You for my and my family's health, peace, and happiness.
Om Sai Ram. Just a prayer from the heart reaches Baba.
Thank You Sai Baba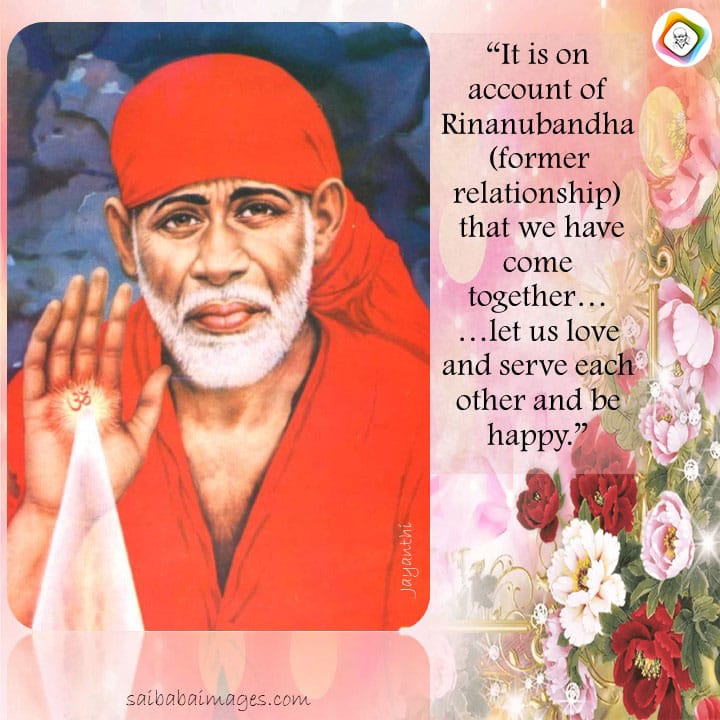 An anonymous Shirdi Sai Devotee from the USA says: Sai Ram to all. I live in the USA and I would like to share one more experience here. A few months before we had applied for one visa to come to the USA. The visa situation is very bad here. They were not getting visa stamping dates for a long, long time. We tried a lot but nothing was helping.
The person whom we applied for got mad at us for no reason. I was very angry that it was not in our hands and that he was mad at us. Finally, I guess early this week we were able to solve this issue. I hope it will be all good now. Thank You, Baba.
Baba, You know that in December I want my brother, his wife, and his son to be part of the most important function in my life. I put everything at Your lotus feet. It's all Your responsibility.
Sai Krupa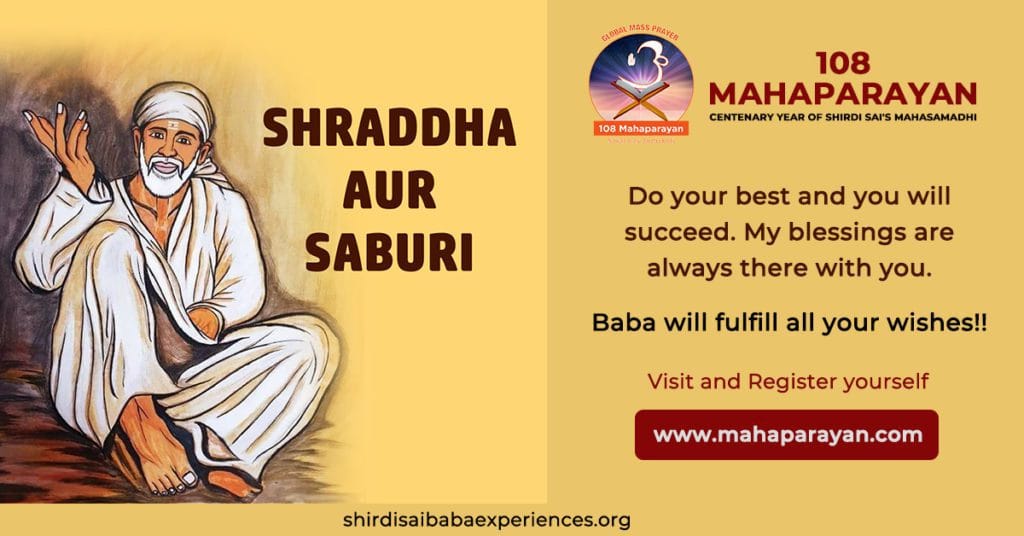 Shirdi Sai Devotee Kailash Chandra Barik from India says: I am a 12-year devotee of Lord Sai and have made a Sai temple for Baba's worship in my village.
I have more experience in my devotion to Sai Baba. I gained Sai Krupa from day one to today. Each and every day I feel Sai karuna but I write it in my diary each Thursday in Odia language. I want it to be published in a book. I need some time.
---
More from SaiYugNetwork.com
© Shirdi Sai Baba Devotees.com – Member of SaiYugNetwork.com