Sai Baba's Help For India Trip
Anonymous Shirdi Sai Devotee from the USA says: I am a small devotee of Baba. Please keep me anonymous.
I am a speck of dust at His holy feet. Thank you Hetalji and team for providing this wonderful platform where all the devotees can share their experiences. Reading these experiences increases faith in our Baba and helps us to hold on to each other which increases trust and hope. No matter what, Baba will never let any of His devotees down in anything when praying with Shraddha and Saburi.

Coming to my experience, we planned to visit India along with my sister's family so that we can celebrate our parent's shasti poorthi (a 60-year celebration for my father) and my brother's housewarming event. This is the most awaited event for our family and especially for my dad as he wanted all his kids, sons-in-law, and grandchildren to attend the event. My sister and I live in the USA, so we missed all the family events and we never visited our parents together. I am the eldest and have a brother and sister, but it's been more than two decades since the whole family met. Every time one or the other person used to miss out because of several reasons (Visa, kids' school, work, etc.). So, this time we all wanted to meet and participate in the celebrations. I requested our Baba to make this happen.
I was worried because both mine and my daughter's monthly cycles were due and my daughter's cycles were irregular (if she could not attend any functions because of her monthly cycles, we will be disappointed and especially because my dad loves my daughter a lot, so he would be more disappointed). I asked Baba to take care by getting her periods before or after the functions and not during the functions which restrict her from family functions. Not only asking Baba, we tried many home remedies like drinking turmeric water, Jira water, etc. to get her periods but nothing worked. Our Baba took care, so we completed all functions and visited all temples happily after returning to the USA she got her periods that too before her school trip. I asked Baba mainly to take care of functions but because of His blessings, we completed all the functions, visited temples as planned, and came back. He gave more than what we asked for. After coming to the US and before my daughter's school trip she got her periods. She enjoyed both her India trip and her school trip. What perfect planning and how well Baba took care of my daughter.

In India also when we went to Shirdi we had blissful darshan. Baba blessed me to visit Vijayawada Kanaka Durga Ammavaru with my husband, and kids and was able to complete my long and most awaited promise to Ammavaru. He took care of everything. We went to Mantralayam during this trip and it was too crowded. On the day we visited Mantralayam Baba planned everything which made our stay and darshan very easy even though it was overcrowded. Baba took care of me in every aspect the way a father takes care of his daughter who comes to their parent's house after a long time. How sweet is my Baba? Every time we go to India, my husband and I will have many fights over small things and my parents will feel bad about it. I asked Baba to take care of this issue also. As expected we had a pleasant time without any quarrels. Baba did everything for me. I am indebted to Baba and my heartfelt gratitude to make all this happen. Thank You, my dear father. As promised I am sharing Your blessings with other devotees through this site. Every day my day starts and ends with Baba.

Experience 2: My daughter participated in a national competition and she won the competition first place because of Baba's blessings.

Experience 3: We planned her graduation party, and I requested Baba to make it memorable. Yes, He made it memorable.

For every single problem small or big, my go-to place is Baba. Though I know He will take care, I still ask Him. Maybe in the future, I will become mature enough not to burden my Baba with petty things. Thank You, my dear Father.

Ananthakoti Bramhanda Nayaka Raja di Raja yogi Raja Para Bhramha Shri Sachidananda Sathguru Sai Nath Maha Rak ki Jai.
Thanks, Sai Baba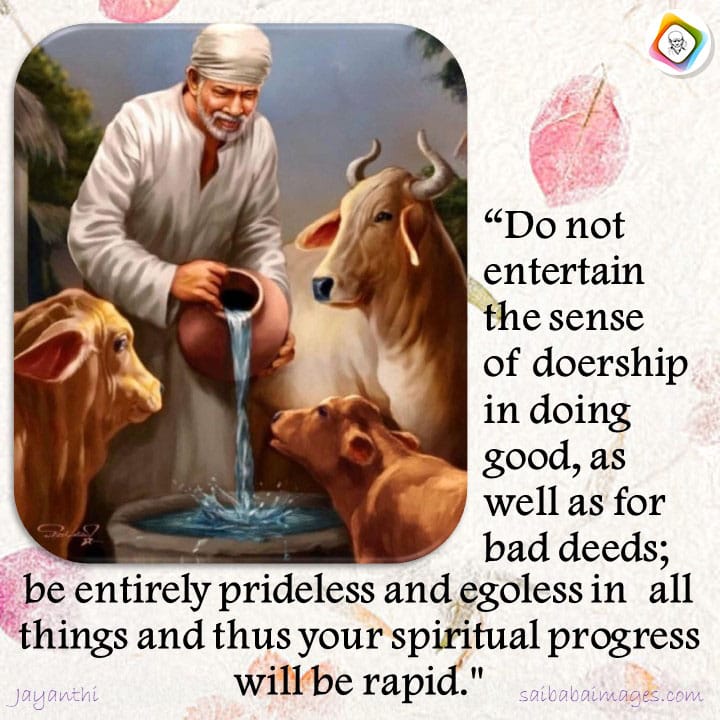 Anonymous Shirdi Sai Devotee from Malaysia says: Om Sairam! Thanks, Baba. Thanks to the entire team for the maintenance of this wonderful platform

Experience 1: Thanks Baba for Your blessings. I have been selected for the role. You heard my prayers and blessed me, Baba. Thanks.

Experience 2: My niece was admitted and discharged after recovering from stomach pain. Thanks, Baba.

Experience 3: My trip to Singapore was good I was able to meet all the required stakeholders and it was very effective. Thanks, Baba.

One of the country heads has escalated me, Baba. Please bless me and save me, Baba. My seniors should not think badly about me. Thanks, Baba.

LA should not have any problem with her mother and both should love each other. Thanks, Baba.

My prayers to You are always that people should follow Your path to go in the right direction.

Sorry for the delay in posting. Thanks, Baba.
Sai Baba's Rare Picture Came Home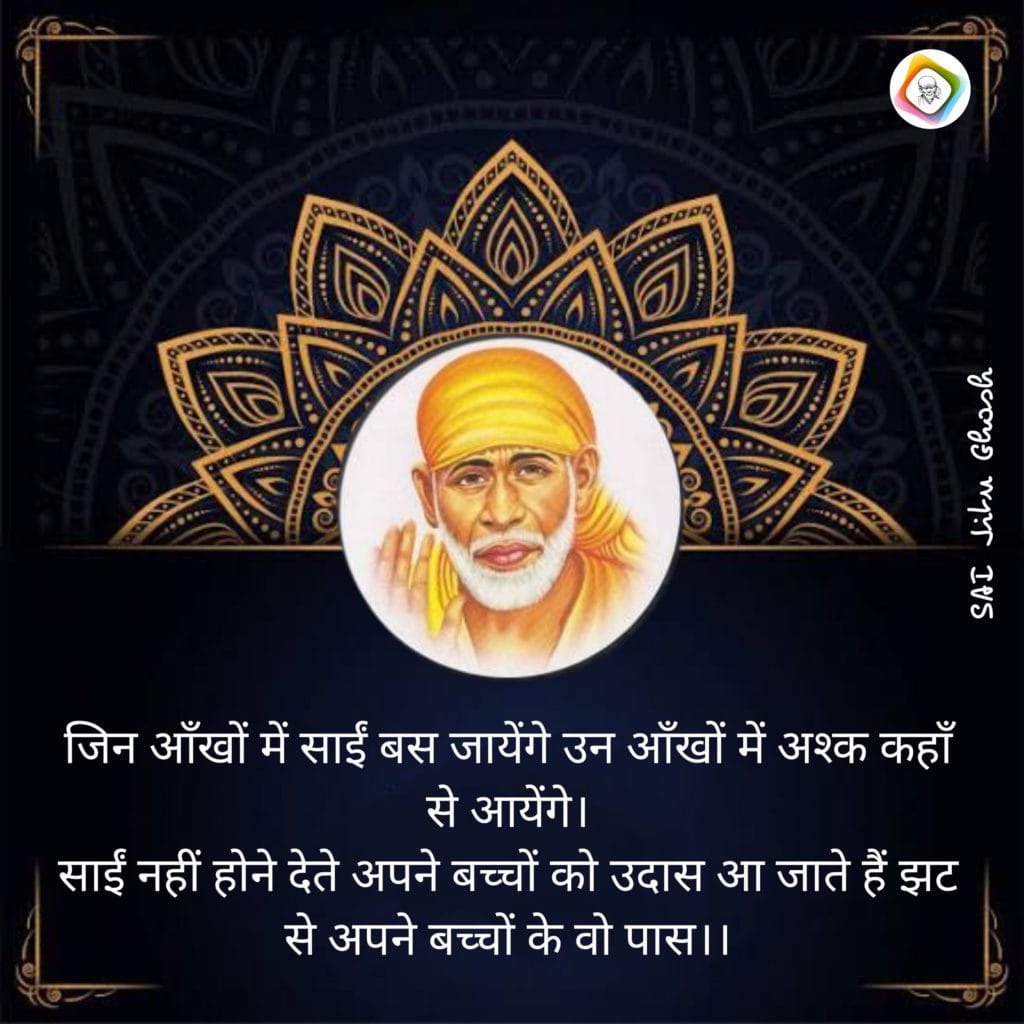 Shirdi Sai Devotee Bhargavi from US says: Hello Sai devotees, my name is Bhargavi and I am from the Global Mahaparayan group MP-977N1. We are all blessed to be born in the era where Baba is being worshipped. Truly very blessed to be part of Mahaparayan with which we are able to render our service to Sai. My life since childhood has been enveloped by Baba's presence and grace. I am nothing without Him. There are so many miracles to share, I don't know which to pick. So I am going to share a beautiful miracle that recently took place.
My in-laws live in Hyderabad. They have a very rare painting of Baba done by an artist named Jyothi Raja. He made only six of the same paintings where Baba is seen sitting in Dwarkamai and lighting earthen lamps. I loved that painting so much and wished I could find that painting anywhere else but my father-in-law told me that the artist had made only six such paintings. This year in 2022 when we went to India from the US for vacation we went to our in-law's place and visited nearby Sai Mandir close to my husband's house. After Baba's darshan, we went around the temple because a lot of new construction and upgrades had taken place. When they took us to the storage room below the temple I was surprised to see the same painting there. I asked my father-in-law and he told me that the artist had gifted the temple one extra painting and during renovation, they brought it down and no longer were having it at the temple. I just saw the painting that day and left for Bangalore.
My husband knew my love for Baba, so he requested the temple authorities and took the painting, got it reframed, and brought it with him to Bangalore to my parent's house from where we were taking our flight. It was wrapped in paper and I thought some big piece of art was in it but when my husband told me that it was the same painting that I had wished to have in our house for years my joy knew no bounds. I was so thrilled because I never expected to get the same rare piece of Baba's painting. We brought Baba home all the way to our home in America and are extremely happy. Baba, thank You for Your love towards us. Please keep blessing all Your children on this Earth. Jai Jai Sai!
Sai Baba's Support And Guidance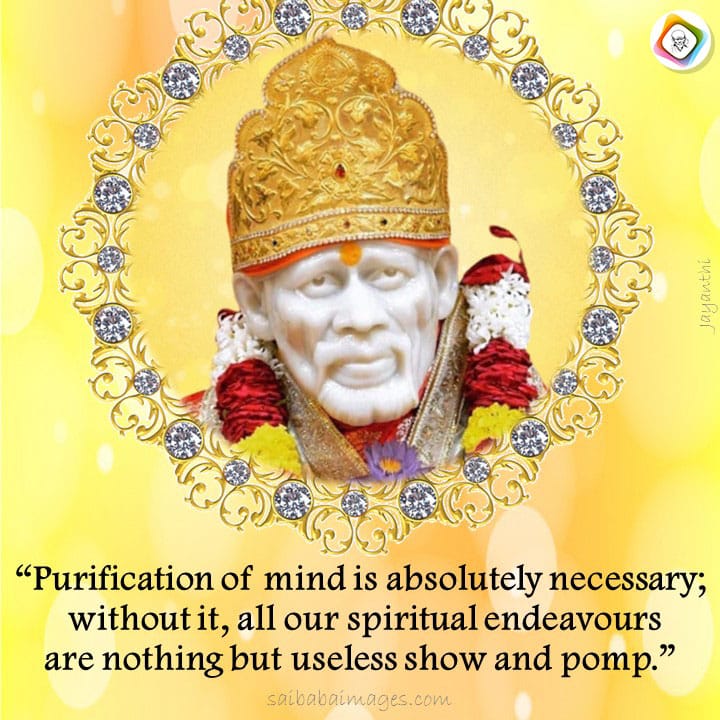 Anonymous Shirdi Sai Devotee from India says: Dear Saiyugnetwork team. I'm a small follower of Baba from Bangalore. I know from my maternal grandfather's time, Baba is being worshipped in our family. (I don't claim myself as a perfect devotee as I am still a common man asking our Baba some favors all the time and not like a devotee leaving the results and outcomes to Baba).
I changed my job in March 2020, during the start of the Pandemic. Since the time I joined the organization, I was not liking the role, as the role is an unstructured job than what I experienced for the previous 25 years.
I was not liking what I was doing. As the organization started retrenching people, being new, I was worried about my job too. I requested Baba to help me change my role within the organization.
When the outside market and inside the organization scenario was not good, Baba gave a change opportunity within eight months which was unknown.
My saga of problems did not end there. Even in the new role I was struggling and was contemplating quitting my job. Each day I was pushing myself to switch on my laptop to work and was not liking the role. I was having challenges with the folks who were pushing me. I pleaded with Baba to show me a way. I promised that I write about my experience here and share it if things shape up.
From the time I was seriously praying, I felt Baba started solving my challenges. I was invited for some calls by some of the leaders who started extending help to me. Started organizing some orientation sessions in those areas to which I was not exposed. This gave me the confidence to an extent. The pressure has reduced a lot. I started working willingly.
I know Baba listens to our prayers. But being a common man, I doubt HIM when I'm in trouble.
Baba, please don't leave my hand. I need you. You know what I'm going through.
Praying for the welfare of humanity. Om Sairam. Samartha Satguru Sainath Maharaj Ki Jai.
Dream Of Getting An Own House Answered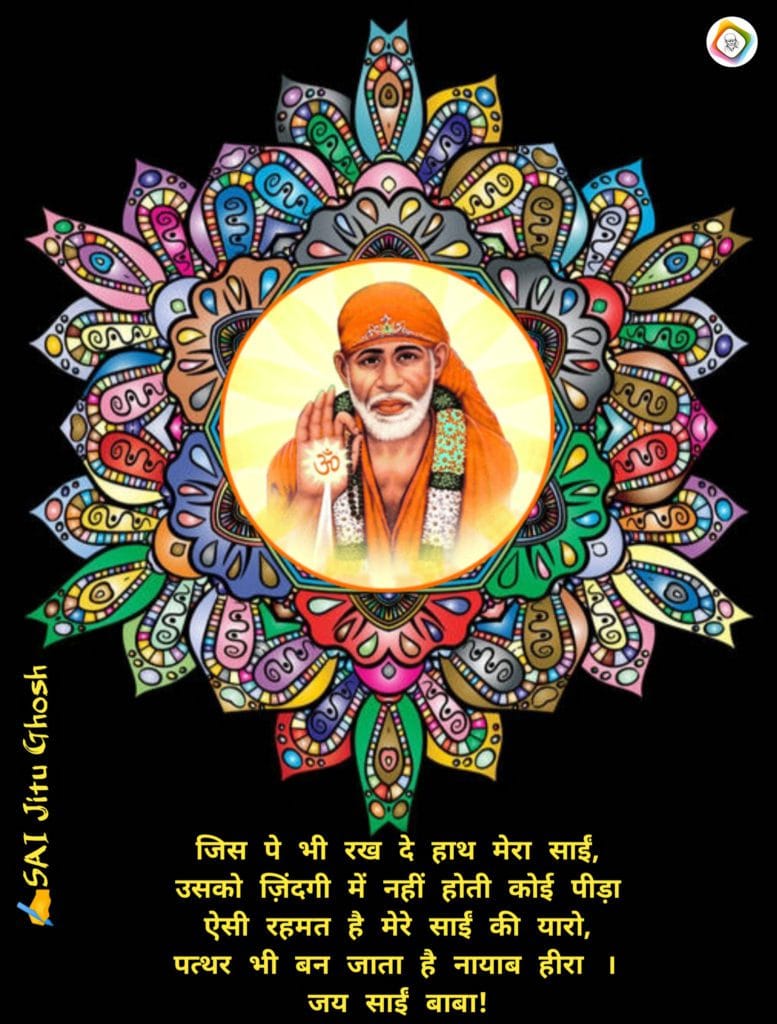 Anonymous Shirdi Sai Devotee from India says: I like to remain Anonymous and I'm from the Global Mahaparayan group MP-7200N1 JSR Varun.
After my marriage to the person I loved in 2019 we were staying in a rented house. My husband and I wanted to buy our own house and I prayed to my Baba to be at my side for my prayers to be answered.
There were a lot of hindrances before we got the flat booked. It was done on a Thursday. Again we faced many issues in getting the completion the house as the builder was causing a lot of trouble and was purposely delaying the construction of our flat. We were really disappointed by his actions as he was only hell-bent on taking money from us but not completing the building. I kept on praying to Baba and we got our flats by the 2nd of September which was a Thursday and we had our Grihapravesham on the 9th of September which was again a Thursday. I'm so blessed that my Sai Appa stood by my side during my difficult times and answered my long-time wishes for getting a flat in our own name. I am praying that His presence will be with us throughout my life on all good and bad days. Om Sai Sri Sai Jai Jai Sai!
Sai Baba Is The Greatest Doctor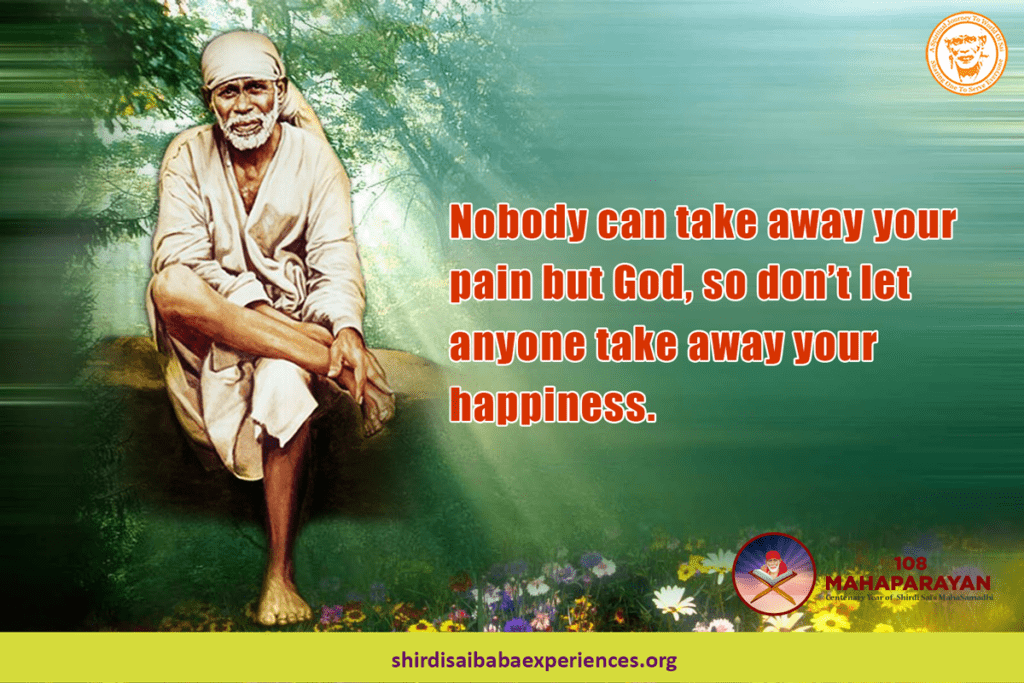 Anonymous Shirdi Sai Devotee from India says: I am from India. I have been a Sai devotee since childhood. My experience is about my husband.
Whenever I feel something going wrong or some impossible thing going on means whenever I think this problem will not get solved then at that time I pray to Baba because I know impossible things can be converted into possible things just because of Sai Baba. The same thing happened to me last Sunday. My husband's eyebrow was hurting a lot. He couldn't sit or sleep because the pain was too much. Then I prayed to Baba that if the problem got solved immediately then I would write about my experience. After my prayer, the pain had not gone completely but he could bear it and could sleep properly. So thank You so much Baba for Your Kripa with me.
---
More from SaiYugNetwork.com
© Shirdi Sai Baba Devotees.com – Member of SaiYugNetwork.com