Sai Baba's Timing Is Always Perfect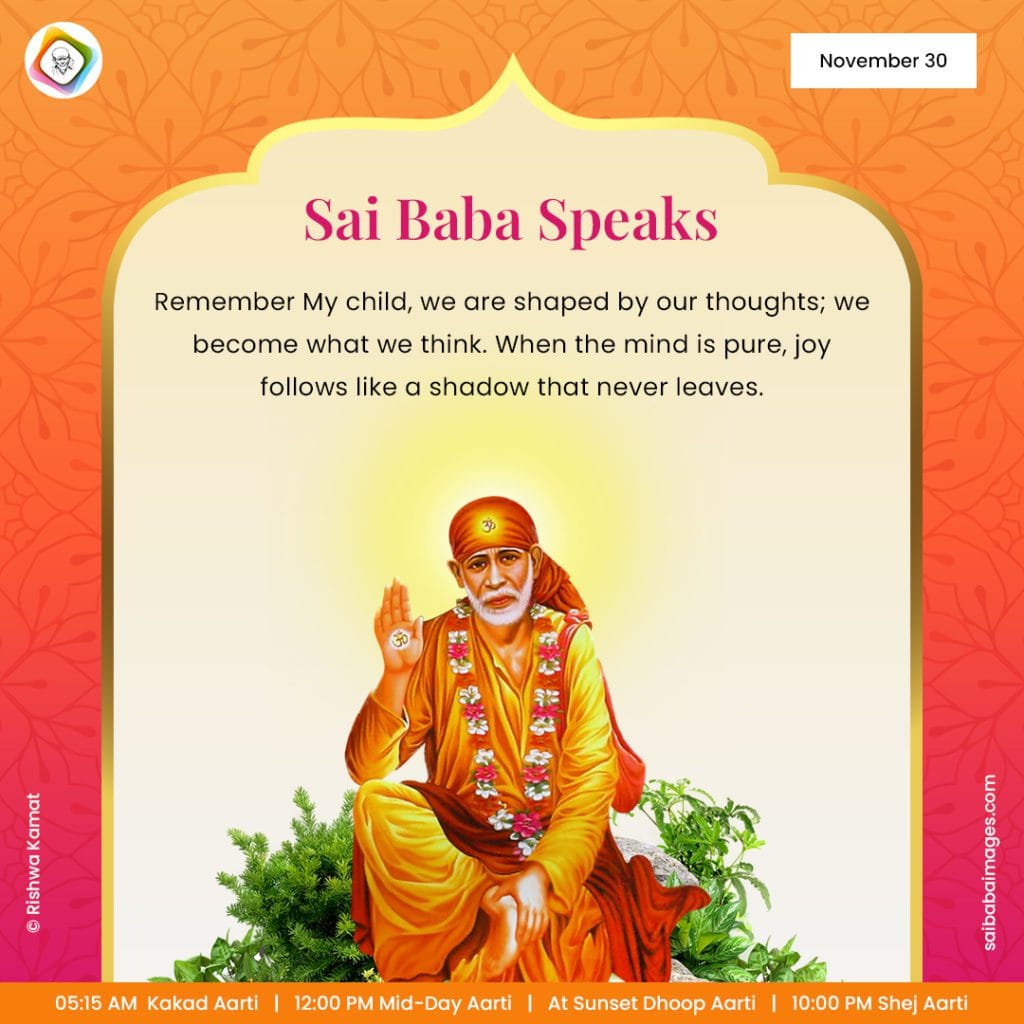 Shirdi Sai Devotee Surekha from India says: I am Surekha from Chennai. It's a blessing to share Sai's miracle with everyone.
My daughter had her 'fireless cooking' competition today. Usually, such competitions take place post noon in her school and I conveniently planned to send the items needed for the competition via 'swiggy genie' service.
To my shock, I got a call from school that the event was happening around 10 am and that I needed to send the items immediately. I tried to pack the items and started looking for a pick-up in the app. The app didn't assign a delivery partner for the pickup for more than 10 minutes. I got very anxious. In the meantime, I got a second call from the school.
Leaving aside my worries and anxiousness, I started reading about other devotees' experiences on this website. I sincerely prayed to Sai saying, "Sai I'm reading Your miracles. You handle this situation for me and see to it that everything happens on time. If the items are delivered promptly, I promise to share this experience on the site today."
As usual, Sai started His leelas. The delivery agent came in five minutes and reached the school on time before the competition started. I confirmed the same with the teacher in charge.
"Sai, I love You. I could trust and rely only on You in that whole wide world. I just need to call You once and You are there for me, the very next minute. Om Sairam!"
Sai Baba's Birthday Gift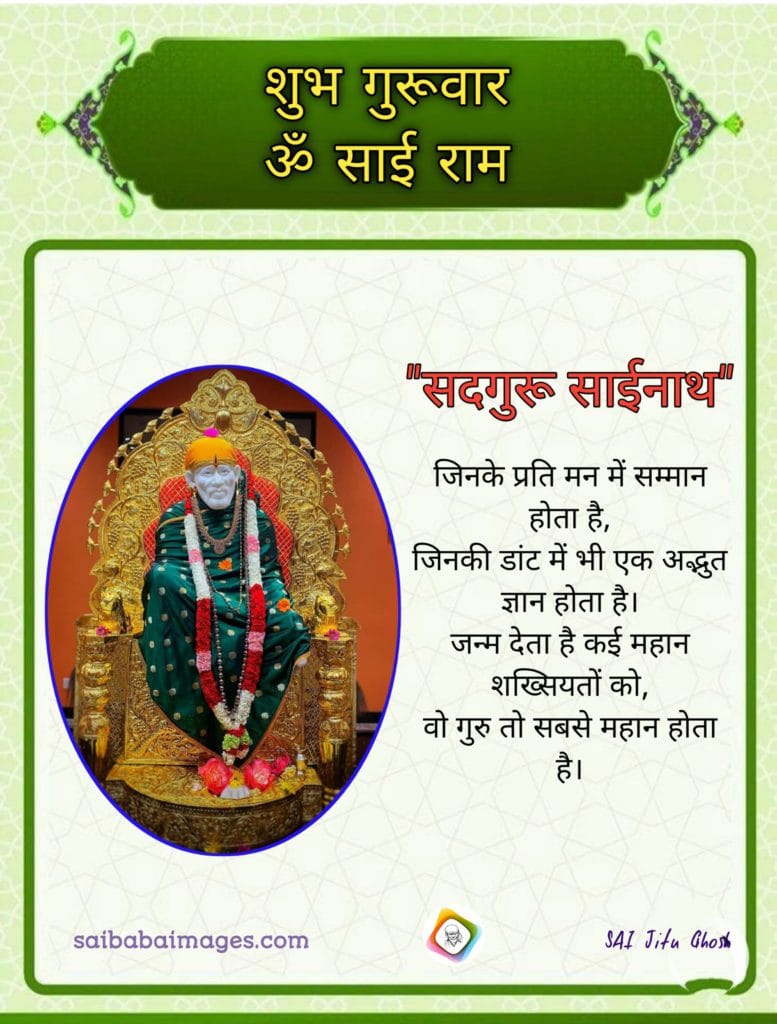 Anonymous Shirdi Sai Devotee from India says: Om Sairam! Thank you Hetalji and team for helping us read new experiences every day. After the pandemic, I wanted to visit Shirdi and take Baba's blessings, but somehow my family didn't have any plans to go soon, since there was an infant at home. I had the wish to visit Shirdi on my birthday. I discussed this with my friend and she agreed to accompany me. However, I was still unsure whether she would come and asked Baba to call me to Shirdi soon. Baba kept showing me messages that He will call me to Shirdi, but still, I thought that they were just generic messages. Somehow my friend asked me to book the train tickets and I did that.
However, while booking the tickets, the gender got selected incorrectly. Our family started getting tense thinking that they may not allow us to board the train. Finally, when the day for departure arrived, we informed the station master of the mistake. Without checking any documents he told us that it was fine. Our seats got upgraded to AC 1 and we had the entire coupe to ourselves. Even the TC did not trouble us. In the temple on my birthday, Baba gave a heartfelt awesome darshan. We had good darshan at Trimbakeshwar and Shignapur too. It was as if Baba had pre-planned the trip for us and gave a great birthday gift. Thank You so much for the wonderful trip, Baba. Hope to meet You soon again. Shri Sacchidananda Sadguru Sainath Maharaja Ki Jai.
Lost Ipods Miraculously Found By Sai Baba's Grace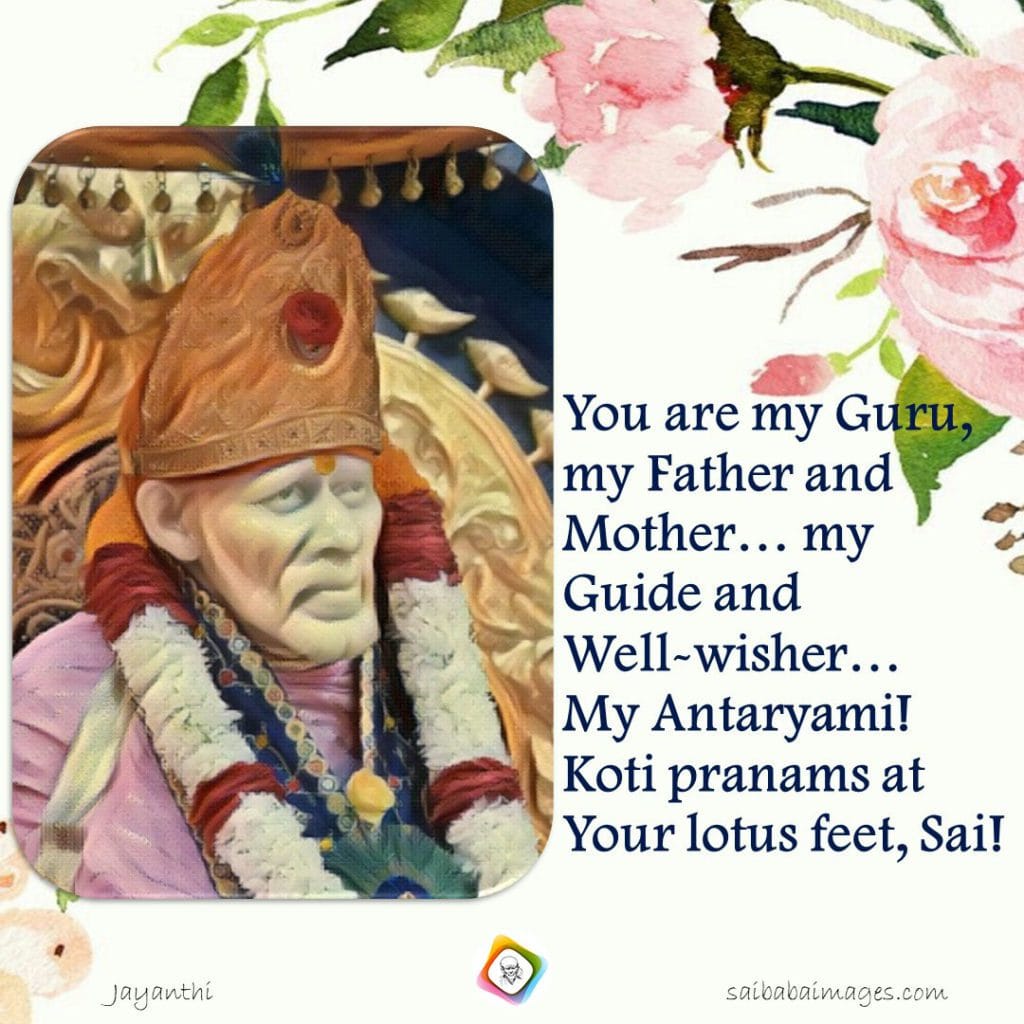 Anonymous Shirdi Sai Devotee from India says: Thank you Hetalji for providing this platform which helps shares experiences and in turn helps keep our faith and patience as per Baba's preachings.
My daughter had misplaced her AirPods and we all couldn't find it all day spite it being connected to our phones also.
After all futile attempts all day long, I came across a random message from Baba on Pinterest saying, "If u lose something, it doesn't mean that is the end. The hope is always alive to get it back. This is the time when your faith is being tested. To see whether you have faith in your Guru even after losing things "
This was on Thursday and I had just started listening to Sai Satcharitra as Saptah Parayan for myself. When I read that message I left everything on baba and started listening to Sai Satcharitra. To our utter surprise, we suddenly thought of checking in the kitchen at a very unusual location and there it was. We found the AirPods.
This was Sai's Leela to increase Shraddha and Saburi in us. Baba is so loving and caring. Believe me, He is there with all of us at every step and every breath. Just surrender to Baba and see how he helps us all along.
Om Sai Ram
Sai Baba Blessings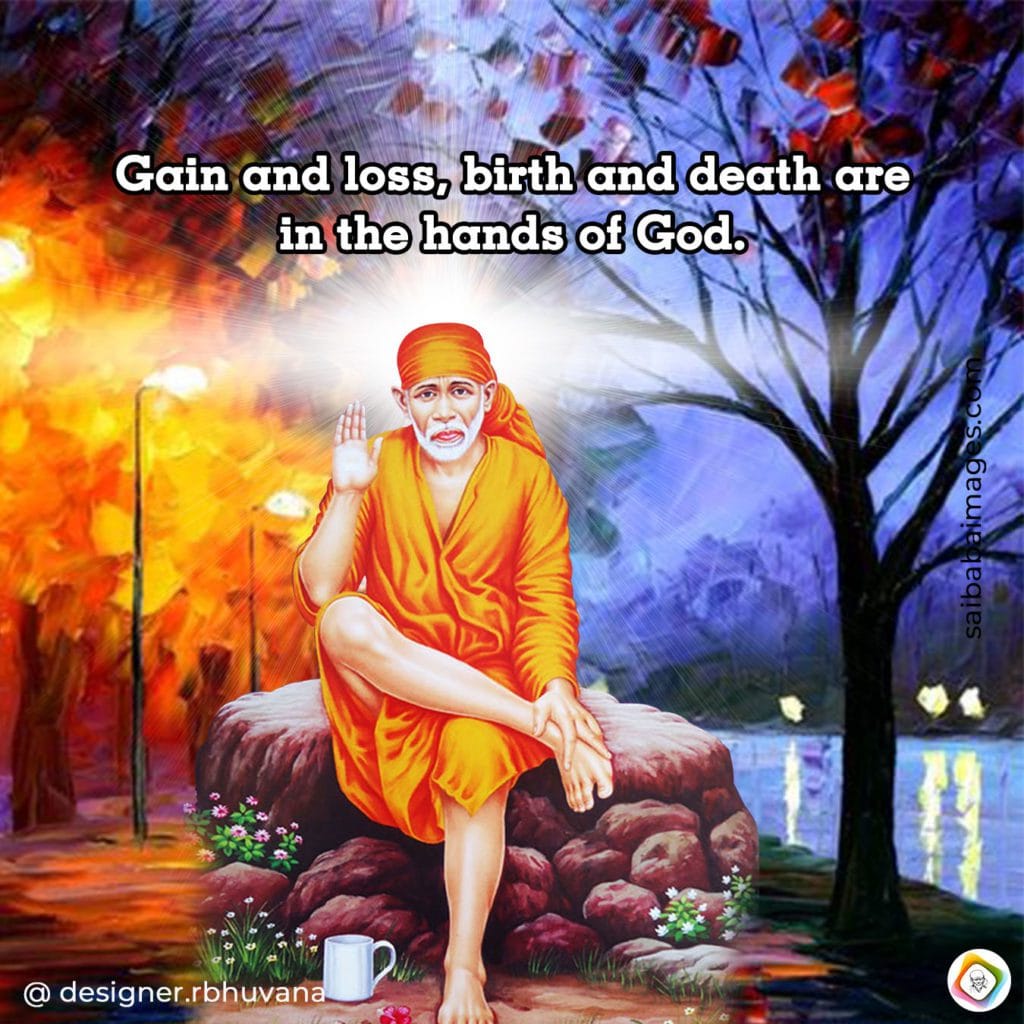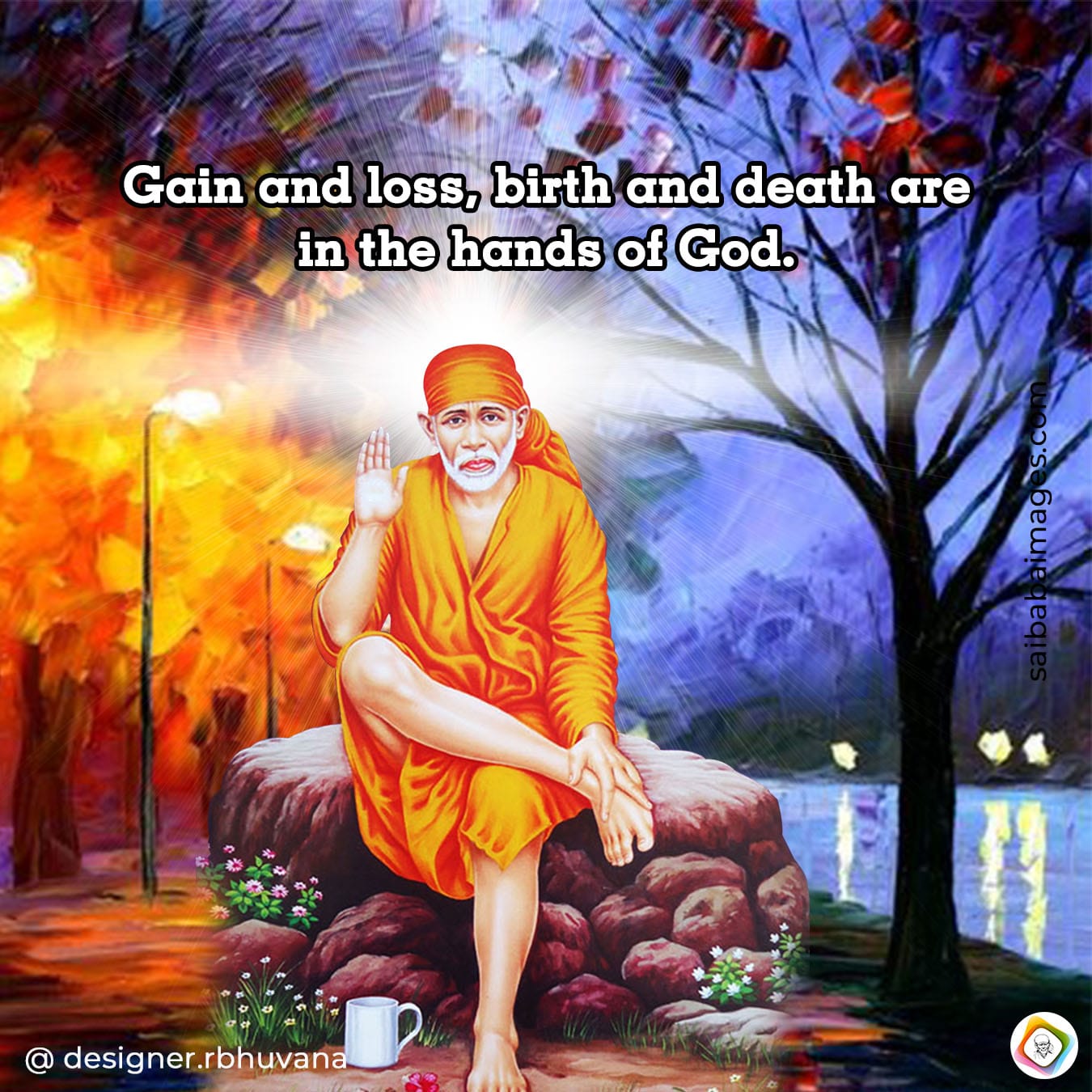 Anonymous Shirdi Sai Devotee from USA says: Om Sai Ram. I am a small devotee of Baba currently staying in the USA. Thank you team for this divine platform. My day starts and ends with Baba's name and prayer. Thank You is a very small word to express our gratitude to Baba.
At my workplace, if my teammate goes on vacation, I need to cover for him. Recently he was out for 3 weeks and in one of the meetings that many customers attended, I was a little scared to take over. So I prayed to Baba to be with me and give me enough confidence to handle everything. Before the meeting, I was praying to Baba to show His presence so that I could consider that as a blessing and indication that everything will go smoothly and when I just opened my Insta account I got to see Baba's picture in my favorite color. Needless to say that my meeting went on great and here is the proof that I am posting my experience on this divine site. Bless all Baba. Om Sai Ram Om Sai Ram Om Sai Ram!
Thank You Sai Baba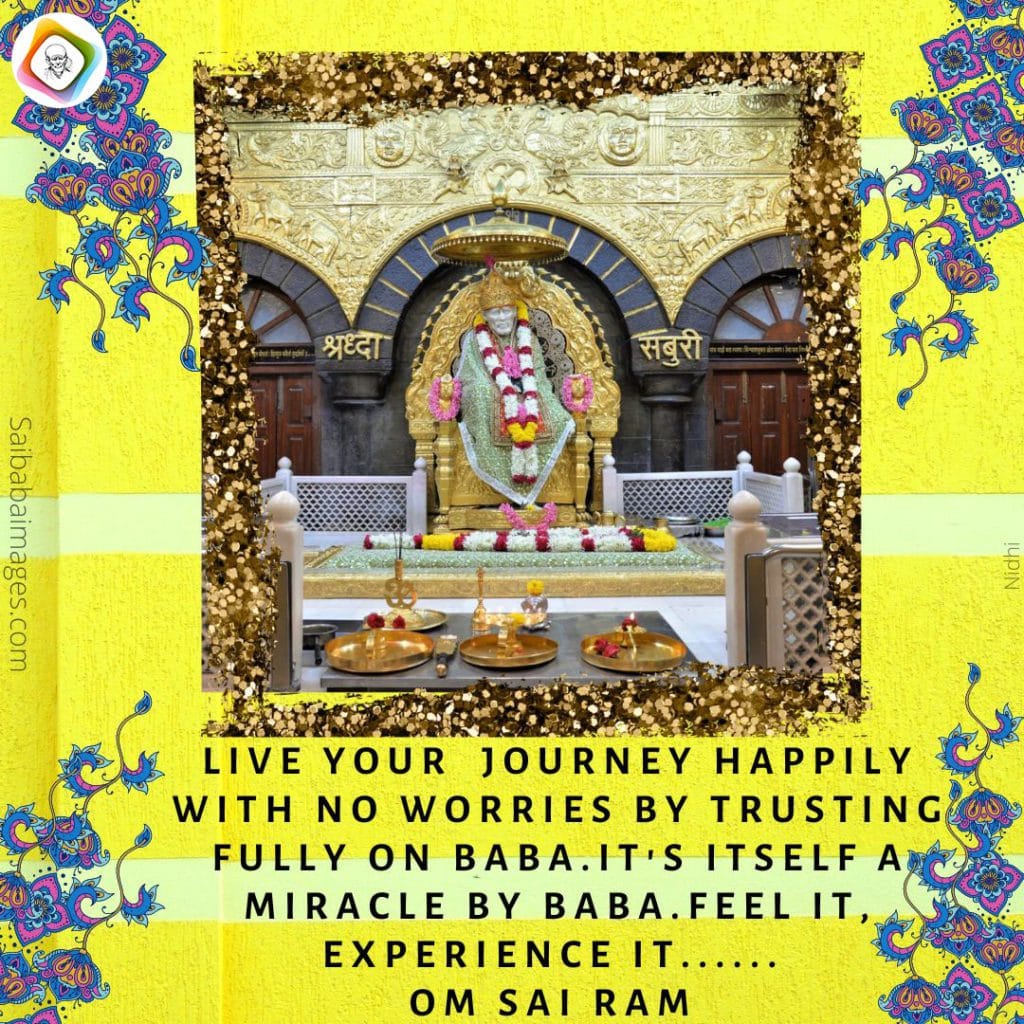 Anonymous Shirdi Sai Devotee from USA says: I am a small devotee of Baba currently staying in the USA. Thank you team for maintaining this blog which connects millions of devotees. My day starts and ends with Baba's name and prayer.
My vent fan in the bathroom was not turning off even after many hours of taking shower and I was worried that there was some loose connection or some problem. I knew it would not consume more power but I was a little tense thinking what if it runs for the whole night and all? Before going to bed I usually pray and sleep. I asked Baba to fix the issue and as soon as I prayed the fan stopped. I believe everything in our life would be controlled by Baba and run by His blessings. Bless all, Sai Baba. Om Sai Ram Om Sai Ram Om Sai Ram!
Thanks To Sai Baba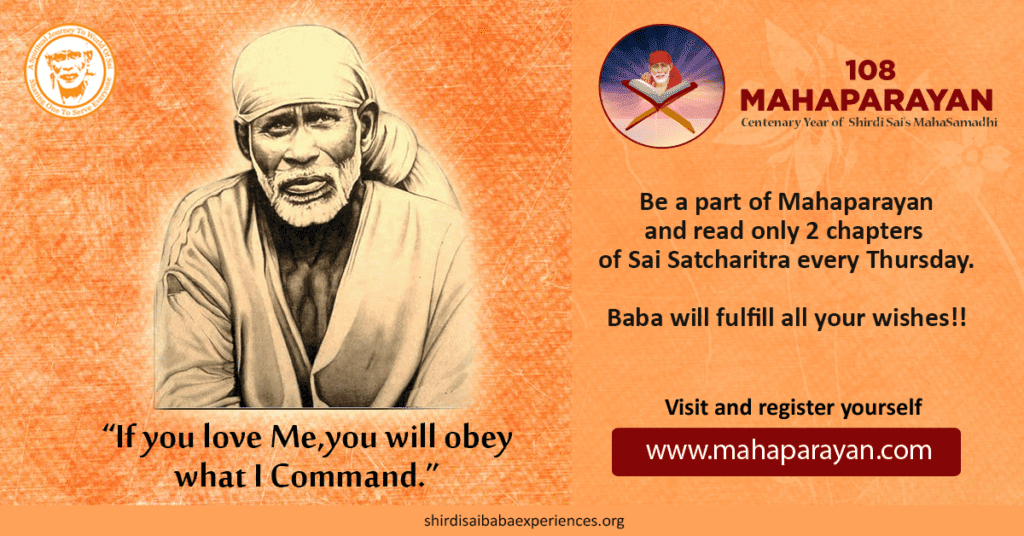 Shirdi Sai Devotee Maheswara from India says: I am Maheswara from Hyderabad, working in the IT field. Today there was one issue in my project which needed to be resolved at some specific time, but the issue was not resolved and the person was pressurizing us. Then with the help of Baba, I successfully completed that task.
---
More from SaiYugNetwork.com
© Shirdi Sai Baba Devotees.com – Member of SaiYugNetwork.com