Download Sai Baba Images In This Post
The Miraculous Impact Of Sai Baba's Blessings On A Family's Life
Anonymous Shirdi Sai Baba Devotee from India says: I prayed to Sai asking for the betterment of my husband's career. He is a hard worker and excels in his work, but he has never gotten the right opportunity. And, if at all anything came his way, at the last minute, he would not get it. Then, I joined the Maha Parayan group and started reading one chapter every week. Within a few months, my husband decided to pursue higher education, and with Sai's grace, he got admission, and we had the strength to sail through the entire course. Sai made this possible. He studied and completed the course successfully. Pursuing higher education while doing a full-time job requires immense strength and perseverance, which Sai provided.
I prayed to Sai that if my husband gets admission and clears the Cloud certification, I would post this miracle. This is purely Sai's miracle. Not all efforts are paid off, and not all good thoughts are materialized. Only with Sai's blessings can we achieve such things. For us, even completing simple tasks used to be a big struggle. Just by praying to Sai every Thursday, we have come so far and achieved many things that we couldn't have dreamt of. Thank you, Sai, thank you so much.
It has been three years since I became a part of the Maha Parayan group, and Sai has blessed us with contentment in our hearts and peace in our home. We have smoothly sailed through the biggest moments of our lives with Sai's support. There was a point in time when my visa was ending, and I was going to be out of status. My manager started processing my last-day formalities, and I had less than ten days before my visa ended. Due to the Covid situation, visas were issued very late, and nobody got them within six months. But, Sai's miracle happened, and I got my visa on the last date. I didn't even expect it, and I was mentally prepared for the loss of my job. But, I kept saying, "Sai gave me this job, and Sai will not take it from me." And it came true. Thank you, Sai, and thank you so much for being with me. You protect me and my family in a thousand ways. Thanks again, Sai. Om Sai Ram.
The Miracles Of Sai Baba: Blessings, Protection, And Guidance In Daily Life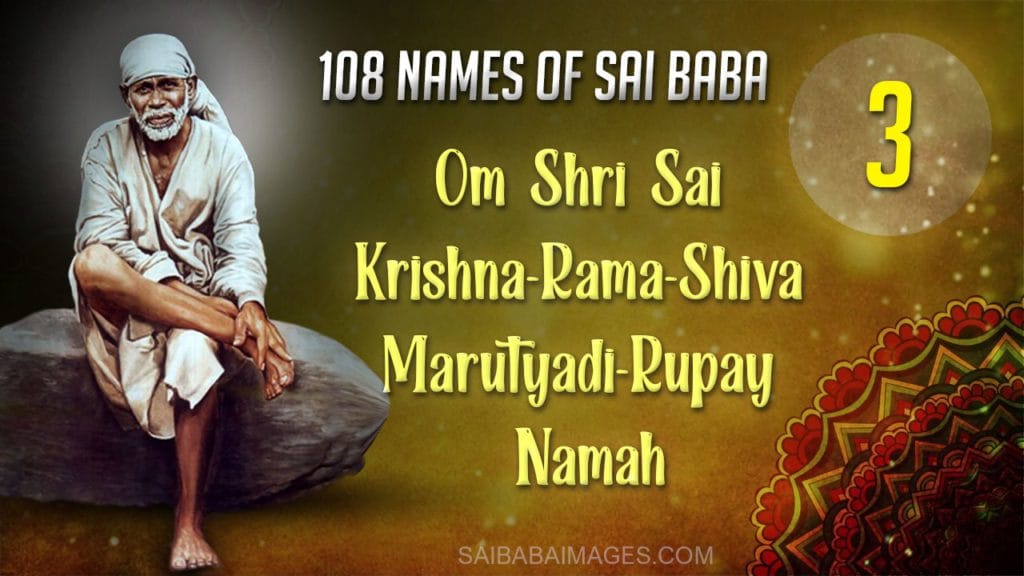 Anonymous Shirdi Sai Baba Devotee from the USA says: Om Sai Ram, I am one of the fortunate sparrows who has been pulled towards Baba. He humbly drew me towards him, and Baba has showered His blessings on my family and me throughout our lives. My husband was also drawn towards Baba and has become a sincere devotee. Thank You, Baba, for everything. Kudos to the team maintaining this blog; you are all blessed ones, and may Baba continue to shower His blessings on you. I am part of the Mahaparayan group, thanks to His blessings. Whenever I feel low, I read about Sai Baba's miracles on this site, and it gives me energy and peace.
Baba has shown many miracles in our lives. Even for small things, my husband and I turn to Baba. He guards us like a parent and guides us on the right path. Recently, my son and I were unwell with the flu, causing severe body aches and coughing. My husband took my son to the doctor's office, but they refused to provide any medicine and instead administered a COVID test. I prayed to Baba that the result would be negative, and by his grace, it was. I am feeling better, but my son is still struggling with a severe cough. Baba, I am giving Your Udi to him; please help him get better soon. You are our sole protector.
Additionally, Baba, the construction work we undertook is almost complete, but the builder is being uncooperative and not providing any incentives. I have left everything at your feet because this construction was chosen by you. I will always hold on to you, Baba. Thank you, Baba. Please bless all your devotees. Om Sai Namo Namah, Sri Sai Namo Namah, Jai Jai Sai Namo Namah.
Overcoming Misunderstandings Through Faith: A Sai Devotee's Story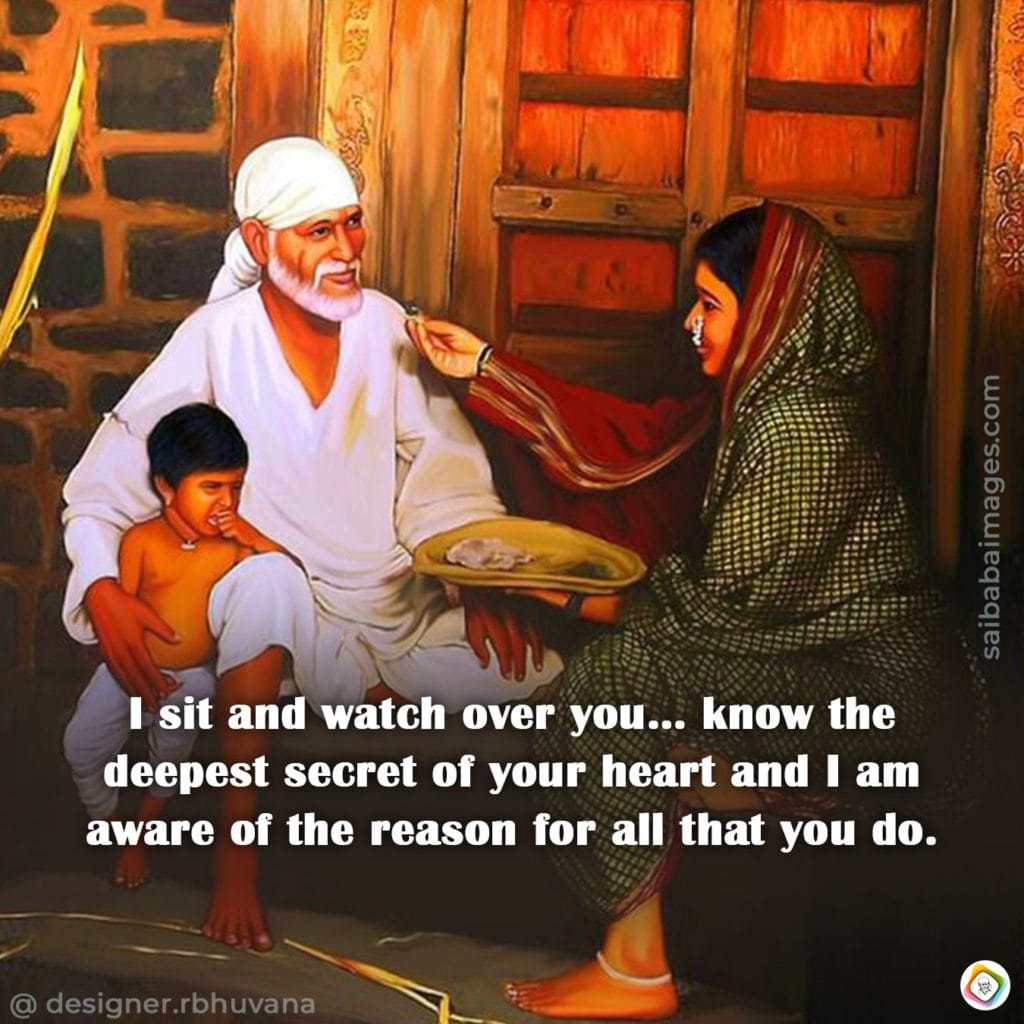 Anonymous Shirdi Sai Baba Devotee from India says: I am grateful to Hetalji and the team members for providing us with the opportunity to share our experiences.
Greetings to all Sai devotees. I live in an apartment and always strive to maintain harmony with everyone. On a holiday, my five-year-old son was playing with my friend's son in their apartment. They played together all day, but in the evening, they had a disagreement that led to a misunderstanding between me and my friend.
I felt terrible and didn't feel like talking to her. We have been friends for two years, and my mind was filled with negative thoughts about how we would confront each other without speaking. Since we share a common lift to go out, it would be awkward.
I prayed to Sai Baba to clear the misunderstanding between us so that everything could become normal, and our children could resume playing together happily. Our dear Sai Baba answered my prayers, and now we are talking to each other.
Thank you, Sai Baba, from the bottom of my heart.
Sai Baba's Blessings Bring Success In Job Search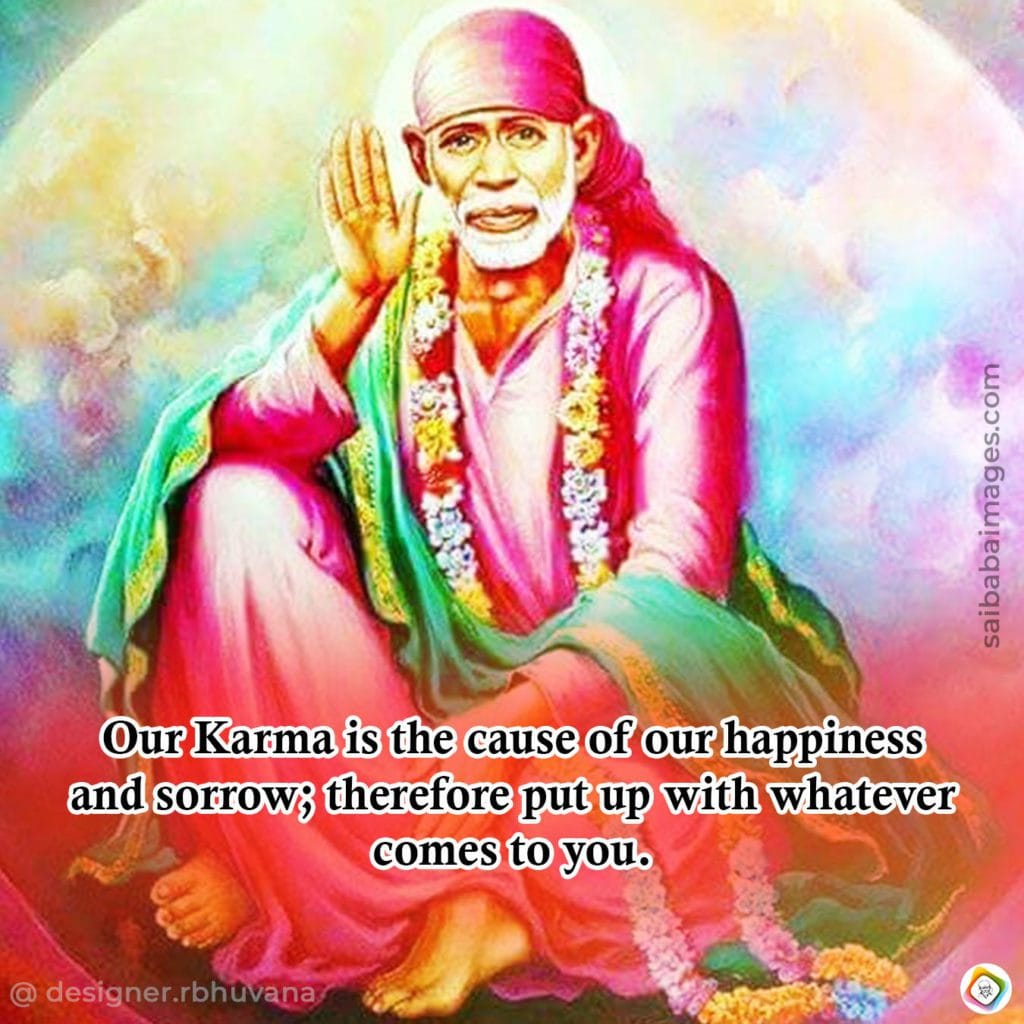 Shirdi Sai Baba Devotee Sujatha from India says: Om Sairam! My name is Sujatha, and I am a Sai devotee. I would like to share one of my experiences with you all, which is a result of Baba's blessings. I was in search of a job for quite some time, but unfortunately, nothing seemed to work out. As I was going through financial struggles, getting a job was a must for me. I am a part of Mahaparayana, and like every Thursday, I was reading my allotted chapter of Sai Satcharitra. On that day, I read about a devotee who was worried about her husband's retirement benefits not being enough for their survival. In her dream, Baba appeared and mentioned a specific amount and asked whether it would be enough for their survival. He blessed them with the amount they required.
In a couple of days, with Baba's blessings, I received a job offer with a good package. I am immensely grateful to Baba for blessing me with this opportunity. Baba, I always need your blessings, please be with us and protect us. I love you, Baba.
Om Sri Sachidananda Sadguru Sainath Maharaj ki Jai!!!
Successful Cataract Surgery With Sai Baba's Blessings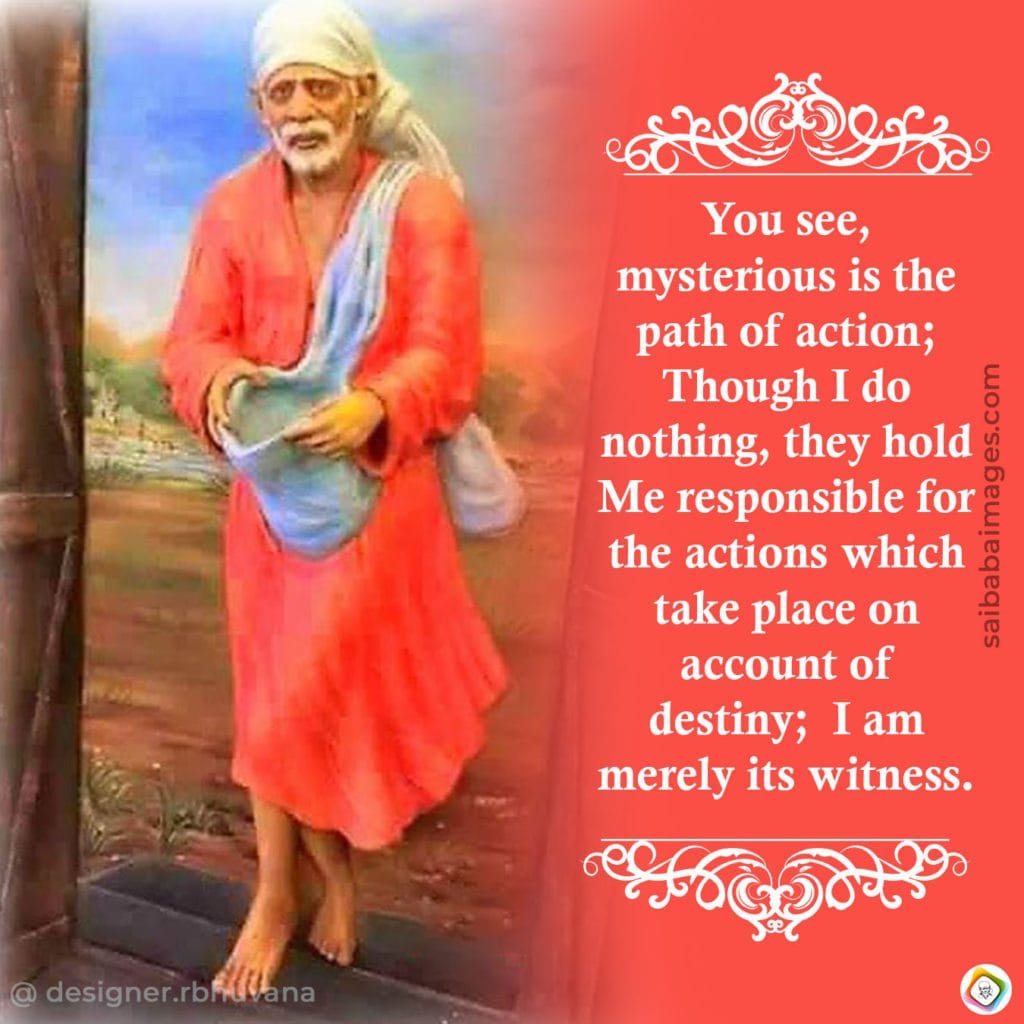 Anonymous Shirdi Sai Baba Devotee from Sri Lanka says: My mother was suffering from cataract problems, so we took her to an eye surgeon who recommended cataract surgery. My mother tends to worry a lot, and when the doctor suggested surgery, she expressed her concerns. However, we reassured her, and she eventually agreed to go through with it. I prayed to Sai Baba to be with Amma and make her surgery a success.
Today, we had her surgery, and I'm happy to report that it went well. Thank you, Sai Appa, for being with her and helping the surgery go smoothly. Unfortunately, she's experiencing a headache and vomiting. I surrender to you, Sai Appa, and ask that you please relieve her headache and vomiting, and make her completely better. Thank you for everything, Sai Appa.
The Power Of Sai Baba's Guidance And Miracles In Devotees' Lives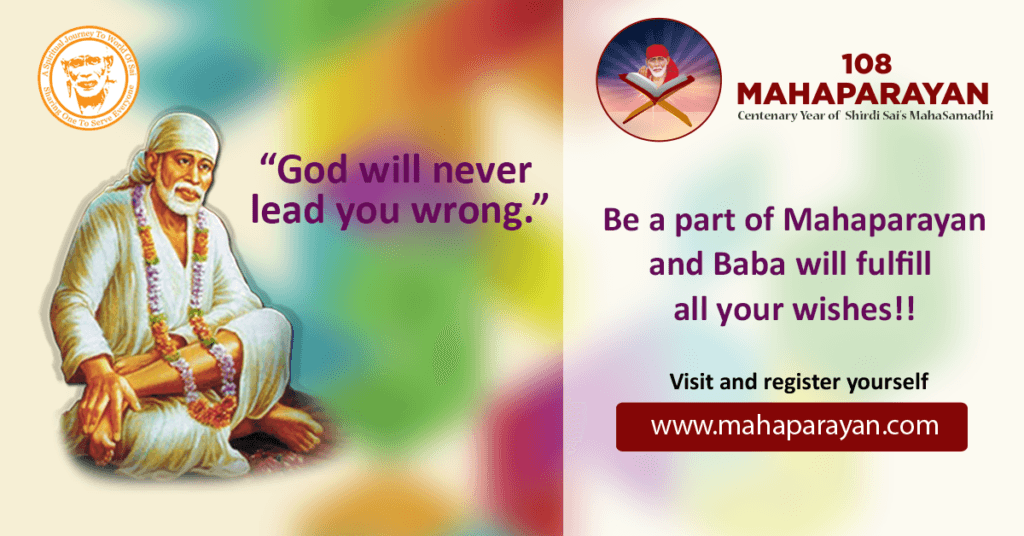 Anonymous Shirdi Sai Baba Devotee from USA says: Om Sai Ram. Thank you, Baba and the team, for providing this divine platform that connects millions of devotees with their experiences and miracles. My day starts and ends with Sai Baba's name and prayer. Baba is everything to me, and I rely on him for everything. I cannot even imagine how our lives would be without him.
Recently, my dad underwent surgery in India, and Sai Baba took care of everything for us. He helped us find the right doctor for the surgery, arranged our hospital stay, and even arranged for physiotherapy. Thank you, Sai Baba, for everything you have done for us. Please continue to remove our tensions and give us a peaceful life. Bless us all. Om Sai Ram, Om Sai Ram, Om Sai Ram.
---
More from SaiYugNetwork.com