Download Sai Baba Images In This Post
Devotee's Experience Of Sai Baba's Love And Guidance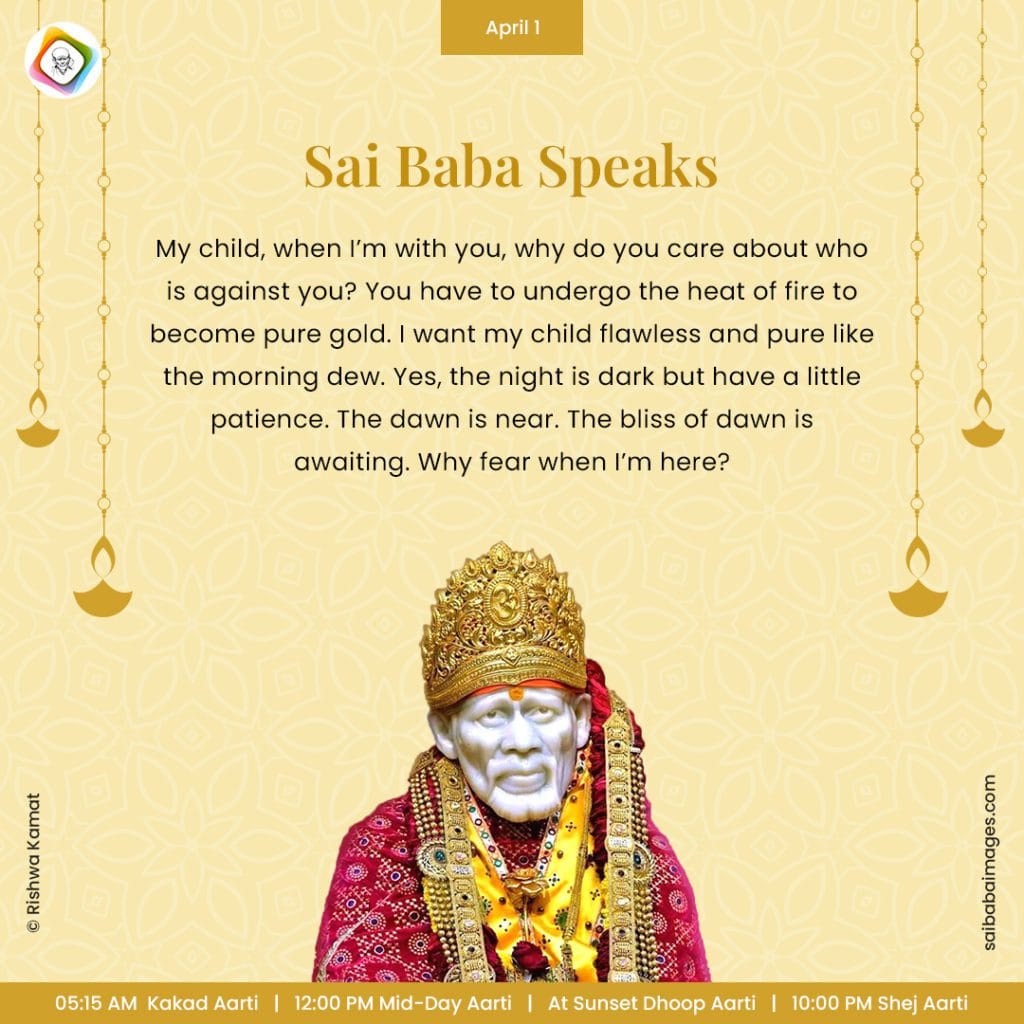 Anonymous Shirdi Sai Baba Devotee from India says: Om Sai Ram to all. As a devotee of Sai Baba, I cannot express the love that Sai Baba has for me in words. Sai Baba is not only my teacher, but also my friend and family. Sometimes, Sai Baba enjoys playing tricks and hide-and-seek with us, but He never disappoints us.
I would like to express my heartfelt thanks to Hetalji and the whole team behind this blog.
Sai Baba, please keep my aunt, parents, in-laws, and all family members healthy, peaceful, and content.
I am now 40 years old, and with Baba's blessings, I am living a satisfied life. I feel that with time, there is a continuous increase in every aspect of my relationship with Baba, including love, faith, shraddha, saburi, understanding, and more. Simultaneously, I am becoming more beautiful and smarter, both inwardly and outwardly (as observed by others).
Sai Baba fulfills all my necessary wishes, no matter how small or big they are. The blessings or miracles of Sai Baba cannot be differentiated as big or small, as they only reflect our connection with Sai Baba.
Recently, Sai Baba gifted me my first pair of boots and a beautiful suit for the new year in Jan 2023. For the past 3-4 years, I had been wanting to try boots but was unable to decide. Finally, with Sai Baba's love, I decided to buy them, and Baba helped me in choosing and gifted them to me in the new year. It may not seem like a very big event, but of course, I feel very content that my Sai Baba is with me every step of the way. In a similar situation, Sai Baba guided me to buy a suit online at a very reasonable price, but it was not shipped for 5 days, and I felt that it might get canceled. So, I requested Sai Baba to gift it to me, and how can He not listen to my request? Finally, I got the suit yesterday, and with happiness, I am sharing this with all Sai children.
I was having severe itching on my neck and hair area for the past 20 days. One day, after too much uneasiness, I applied Udi to the whole area and took homeopathic medicine as per Sai Baba's guidance. Today, after a long time, I am not suffering from itching and feeling relaxed.
Sai Baba, as per Your guidance, I put the empty UDI packet of Shirdi Sai Sansthan on my son's pillow to give him good thoughts and concentration. We apply UDI daily, and for this, we store it in a small box near the Sai portrait and statue in the Gurusthan of our home. After emptying the UDI packet, I always feel hesitant to throw it away because there is always some minute UDI particles left in the packet. Sai Baba guided me to put it inside the pillow cover of pillows used by family members.
Sai Baba, please hold our hands and reside in the hearts of all living beings. Sai Baba, please guide my brother's family on the right track with peace and happiness.
Om Sai, Shri Sai, Jai Jai Sai, Raham Sai, Data Sai, Krupa Sai, Daya Sai, Aashirwaad Sai, Maargdarshak Sai, Sukh Sai, Shanti Sai, Samriddhi Sai, Shraddha Sai, Saburi Sai, Sarva Smarth Sadguru Sai.
Baba's Timely Help: Mother's Experience Of Sai Baba's Healing Power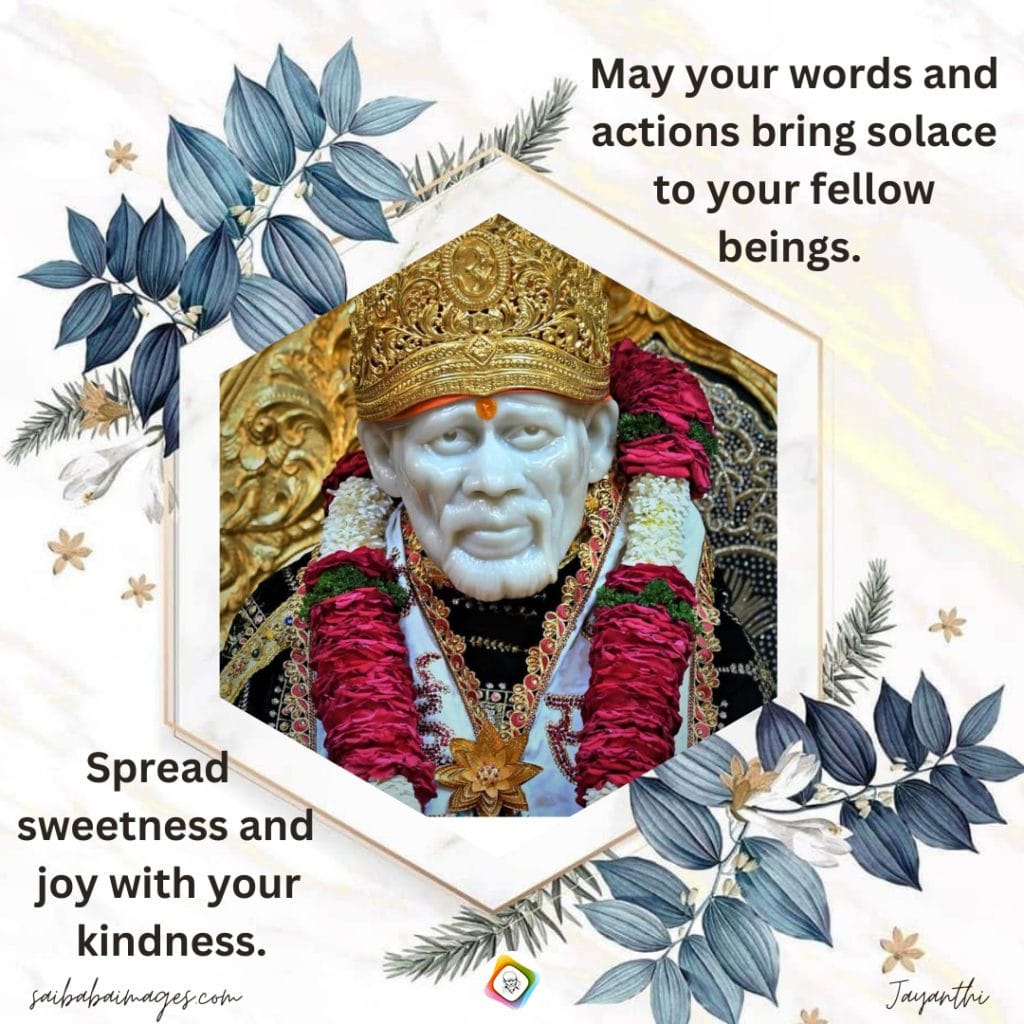 Anonymous Shirdi Sai Baba Devotee from India says: With Baba's blessings, I want to share my recent experience of Baba's love and grace. A few days ago, my son started feeling unwell with a headache, which gradually turned into a cough and fever. Thinking that it might be due to a cold, we started giving him paracetamol, which made him feel a little better, but the fever returned after some time. We assumed that it would take two-three days for him to recover as seasonal flu usually lasts that long, but to our shock, his fever persisted for six days, along with cough, cold, and body pain. He couldn't eat due to sickness. We then visited the doctor who prescribed some medicine and warned us that if the fever didn't subside within two days, we should go for a blood test. I was really worried as his exams were approaching.
During this time, I received a Shirdi Bibhuti packet and Baba's photo from one of our relatives. It was Baba's timely help. I gave the Bibhuti to my son, prayed to Baba to cure him soon, and promised to share this experience here. With Baba's grace, he started feeling better, and the fever didn't return. He gradually regained his appetite, and though he still had a cough and cold, I know that Baba will cure him completely soon. Baba is just a prayer away from us. A sincere call from the heart, and he runs to our rescue. I am filled with love and gratitude for You, Baba.
Sai Baba's Grace: Testimonies Of Healing And Divine Intervention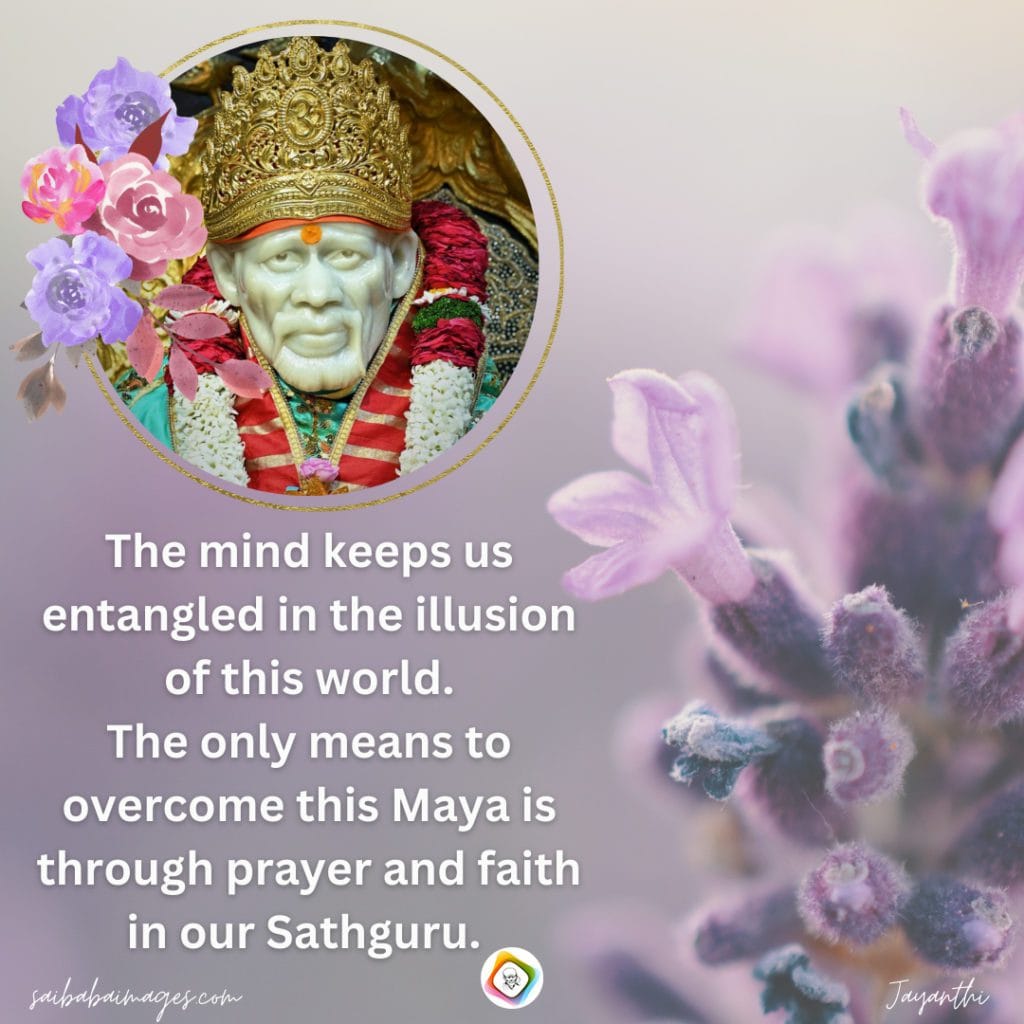 Anonymous Shirdi Sai Baba Devotee from India says: Dear Sai Devotees, Today, I would like to share a few more experiences with you. Firstly, my sashtang paadha namaskarams to you, Hetalji, for providing us with this divine platform.
My mom's health was very bad due to a pituitary gland infection. She was on high antibiotics, and her BP levels were so high, around 195. We all were trembling in fear and were rushed to the hospital. After the checkups, scans, and X-rays, it was found that it was not a serious illness, and she recovered in two days with Baba's grace. Baba, she is now suffering from tooth pain and decay. Please take care of her, Sai.
The second experience is about my husband and me. We fought and had very little communication before I went to my hometown. When I returned, he was good to me, and we were cordial.
Our washing machine had some issues, or due to overloading, there was smoke all over the room. I feared it would explode, but later, with Sai's grace, it worked well without any repairs.
My daughters frequently fall sick due to the cold weather. They get ear pain, cough, and fever, which has become chronic. Sai, please take care of my children.
I am waiting for your call to Tirumala and Shirdi Deva. It has been three years since we had your Darshanam, Deva. Please kindly call us to your holy feet.
Om Sai Rakshaka Saranam Deva
Om Sai Rakshaka Saranam Deva
Role Of Sai Baba In Providing Comfort And Healing During Times Of Difficulty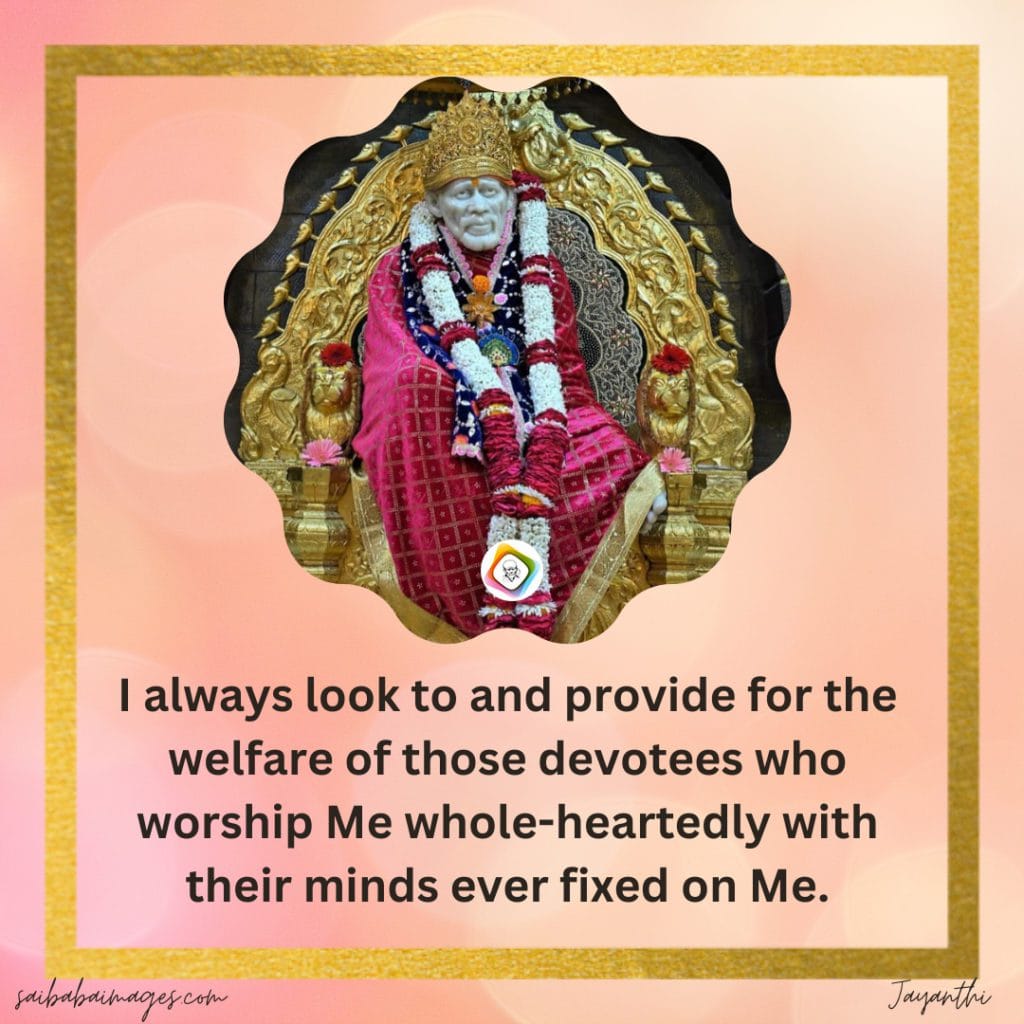 Anonymous Shirdi Sai Baba Devotee from India says: Without Sai Baba, my life would be incomplete. In order to cross this ocean of Maya, which is full of pain and suffering, Sai Baba is always there for His devotees who have full devotion and faith in Him. I have experienced many miracles from my Baba during times of difficulty.
I am currently facing a challenge as my mother has recently undergone surgery and has fallen ill once again. I am afraid, but the doctor has assured me that everything will be alright and has prescribed medicines. If her health improves, I will be sure to share my experience.
My father is also under stress due to some tension, which has caused an increase in his sugar levels. I pray to Sai Baba for his well-being and care for my parent's health. I ask for forgiveness for all my past karmas and pray that Sai Baba removes the suffering of all beings in this world.
My family and I completely surrender to Your Lotus Feet, Sai Baba. Om Sai Ram.
Miraculous Help From Sai Baba In Resolving A Sleeping Situation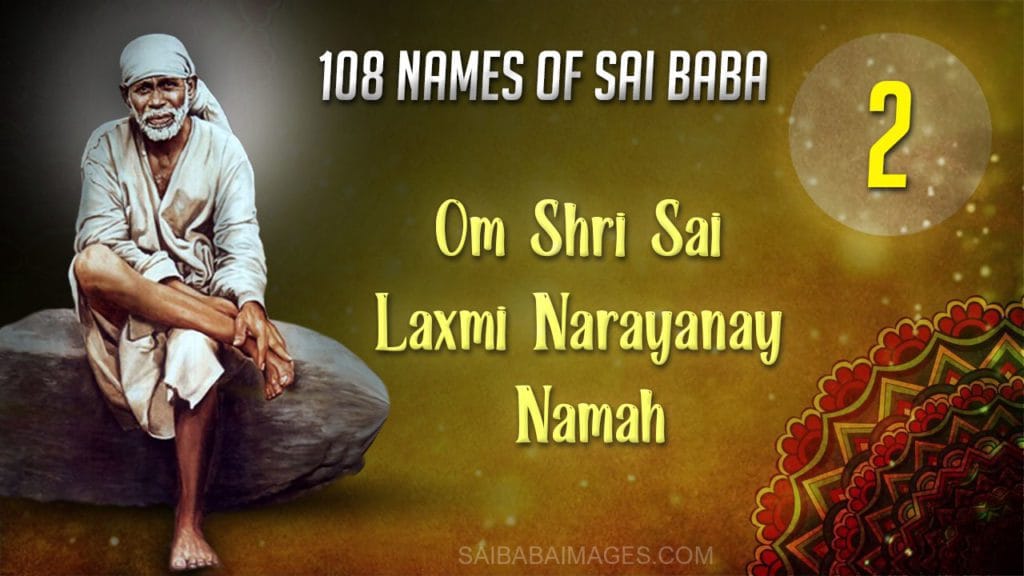 Anonymous Shirdi Sai Baba Devotee from USA says: Om Sai Ram. I am deeply grateful to Sai Baba for the help He provided me with yesterday. I had been praying to Him to help me resolve a sleeping situation and promised that if it was resolved, I would share my experience. Baba came to my aid and miraculously solved the issue, which had been causing me a great deal of stress.
I humbly request Baba to please prevent such situations from arising again, as I do not wish to repeatedly bring them up. Additionally, Baba knows what other prayers and wishes I have in my heart. I pray that He continues to bless us, His devoted children, and we are forever thankful to be at His divine feet.
Thank You so much, Sai Baba, for Your grace and blessings.
Divine Intervention: How Sai Baba Helped Retrieve Car Registration
Anonymous Shirdi Sai Baba Devotee from India says: It has been two months since I got my new car registration done, which is also Baba's bhiksha only. The RTA website showed that it was dispatched a month ago, but I have not received it yet. I was very worried and asked Baba to send it. And, as always, He kept His promise to be with me always. Thank You, Sai, and I love You always.
---
More from SaiYugNetwork.com