Download Sai Baba Daily Calendar with Images
Blessings Of Sathguru Sai Baba: Overcoming Career Struggles And Finding A Long-Term Path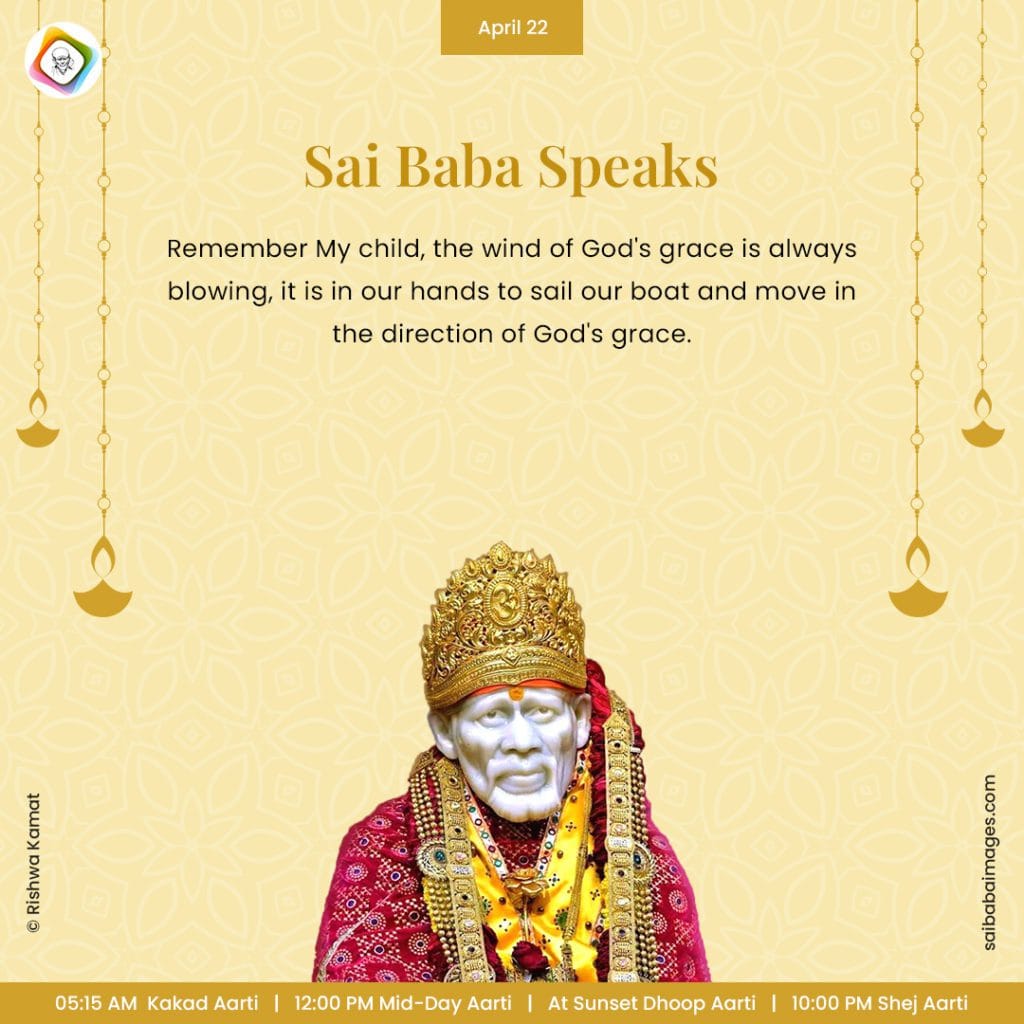 Anonymous Shirdi Sai Baba Devotee says: Sathguru Sai Baba blessed me with a project after a gap. I lost my contract with a reputable company last January, and I was very depressed. I worked hard to succeed in that job, even while having my second baby, who was just five months old. My husband supported me in taking care of the kids so that I could put in my efforts and succeed, with the hope that my contract would extend for the long term. However, I was devastated to know that they took me out at the end of the contract in just three months without extending it. I was not able to accept it like everyone else.
But deep down, I had a strong belief in Sadguru Sai Baba, that whatever happened, it could be for some reason, that should be for my good. My baby was seven months old when I lost my job. After a year-long gap, dear Sai Baba blessed me with a long-term project. If my old contract had continued, my kids and husband would have struggled along with me in that stressful job. Universal Sai Baba knew that I needed that break to take care of my infant, and when the time came, He blessed me with a long-term project. It is a full-time arrangement through a friend, so it is a long-term project with a client, but through some other company.
As a human, I was very impatient and depressed, like everyone else, with a jobless situation, besides having responsibilities to take care of my parents and other duties. During that time, my stress was reduced when I read Sai Baba's question and answer site and devotees' experiences, and by doing 9 Thursday Vratham. I completed Sathguru Sai Sathcharitra book last year in February end and was expecting to get a job after completing it last year. I tried for some contract roles but was unsuccessful.
Our dear Sai Baba knows that I have to take care of my baby, so He blessed me with a job this year in February, after exactly one year when my previous earnings were almost exhausted. Now, my baby is ready to go to daycare, and I can focus on my career with Sai Baba's guidance and blessings.
Oh dear Sai Baba, I have got this new path after a lot of career struggle, which is a long-term path only with Your blessings. Please save my reputation and help me survive in this job and succeed with a good name. Please bring a good name to my friend who helped me in getting this job, and let me continue as long term and full-time without having an interview or new people stress again in life, as I have responsibilities to take care of my parents and other assigned responsibilities. Please forgive me for all the mistakes that happened through me, knowingly and unknowingly to others. Please bless everyone who is seeking a job with abundance and let them live life peacefully. Om Sai Ram.
How Sai Baba's Guidance Helped Ease Negative Thoughts And Provide Confidence During A Difficult Time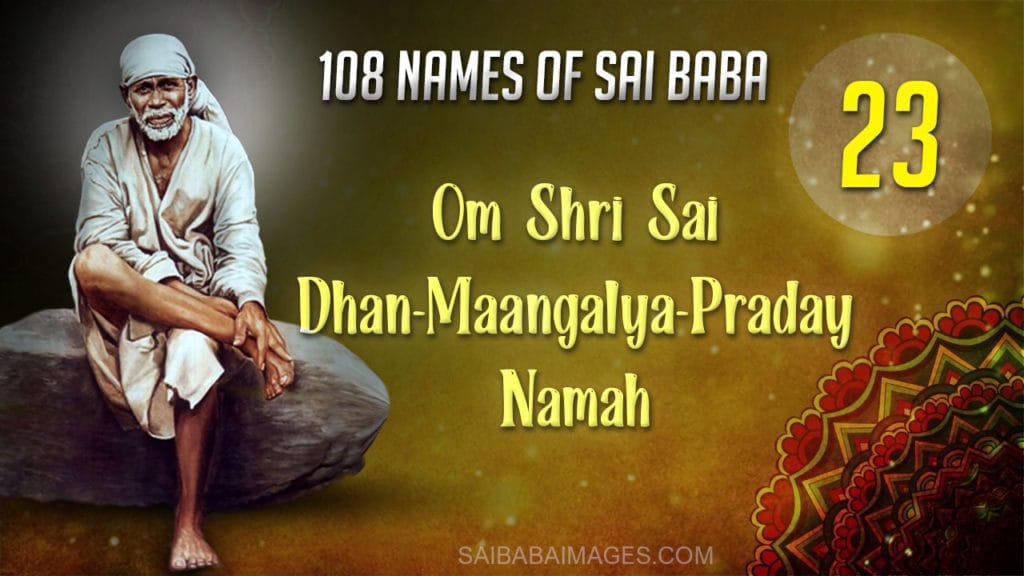 Anonymous Shirdi Sai Baba Devotee from India says: On that particular day, my mind was engulfed with negative energy as a result of the previous week's events. My relative had passed away due to wrong treatment, and the atmosphere was filled with negativity and despair. My father and I had attended the funeral, but my mother stayed behind to take care of the bereaved family. Although I was hesitant to leave her there, she insisted on staying, and we had no other option but to comply.
After five days, my mother began her journey back home. It was a night journey, and I was filled with apprehension and negative thoughts as my mother was traveling alone, and the recent death was still fresh in my mind. I turned to Sai Baba for guidance and asked for a sign. After clicking on the question-answer page a few times, I received a message warning me about unexpected death and advising me not to sleep that night. This message startled me, and I spent the entire night praying for my mother's safety, hoping to avoid any potential danger.
As the clock struck midnight on Thursday, my mood began to shift. I came across the Maha Mrityunjaya mantra while browsing YouTube for Sai Baba miracles. The mantra gave me confidence, and I started chanting it. It filled me with positivity, and my outlook became optimistic. The signs from Baba also changed immediately and became all positive. Sai Baba assured me that he would take care of my family members, even if they were not His devotees. This message filled me with complete confidence and belief that Baba would protect my mother and take care of my family no matter what.
I am grateful to whoever introduced me to Sai Baba, and I wholeheartedly believe that Sai Baba is our protector. I thank Him from the bottom of my heart for building my confidence and taking care of my loved ones. SAI Sab ki raksha karo!
Blessings Of Sai Baba: Two Personal Testimonials Of His Help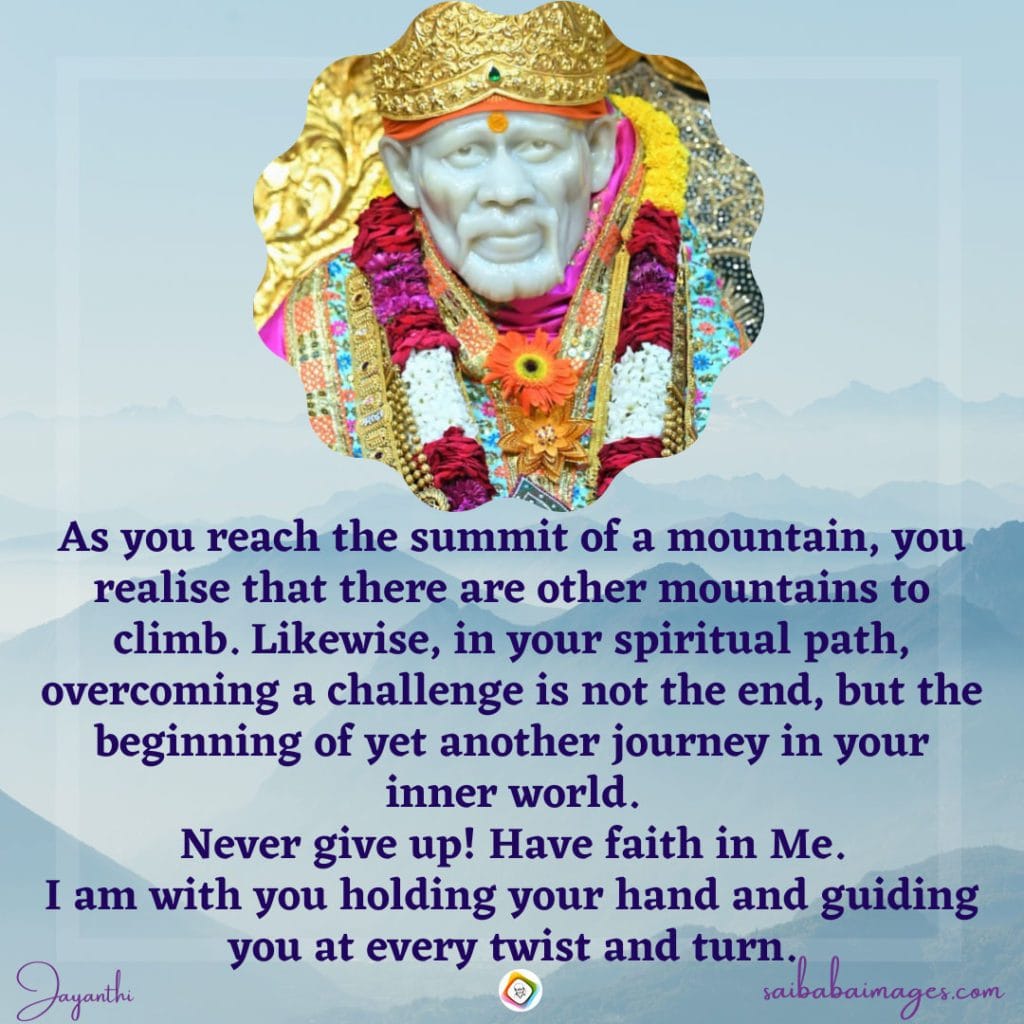 Anonymous Shirdi Sai Baba Devotee from India says: I would like to share my recent experiences
My son was having trouble getting to his college as he used to rely on autos or cabs. However, he would sometimes miss his first class because it was difficult to get a ride during the early morning hours. Therefore, we decided to look for a reliable auto permanently for his travels. Despite our efforts, we failed to find one. I then sincerely prayed to Sai Baba for help, asking Him to get us a reliable auto, promising to write about it on this platform. With Baba's blessings, we found a reliable auto, and the problem was solved. I am deeply grateful to Sai Baba for His help.
Another experience I had was related to my salary. I was due for an increase, but for one reason or another, it was not happening. So, once again, I prayed to Sai Baba for His assistance, vowing to write about it on this platform. With Baba's help, my salary was increased, and I am truly grateful to Him for His kindness.
I must apologize for the delay in posting about these experiences. Please forgive me, Sai Maa. I pray that You will always shower Your blessings upon me and my family. May we all serve Jana Sukhinobhavantu. Om Sai Ram..Om Sai Ram.
Miraculous Recovery: How Sai Baba Helped Cure A Son's Illness Through Divine Intervention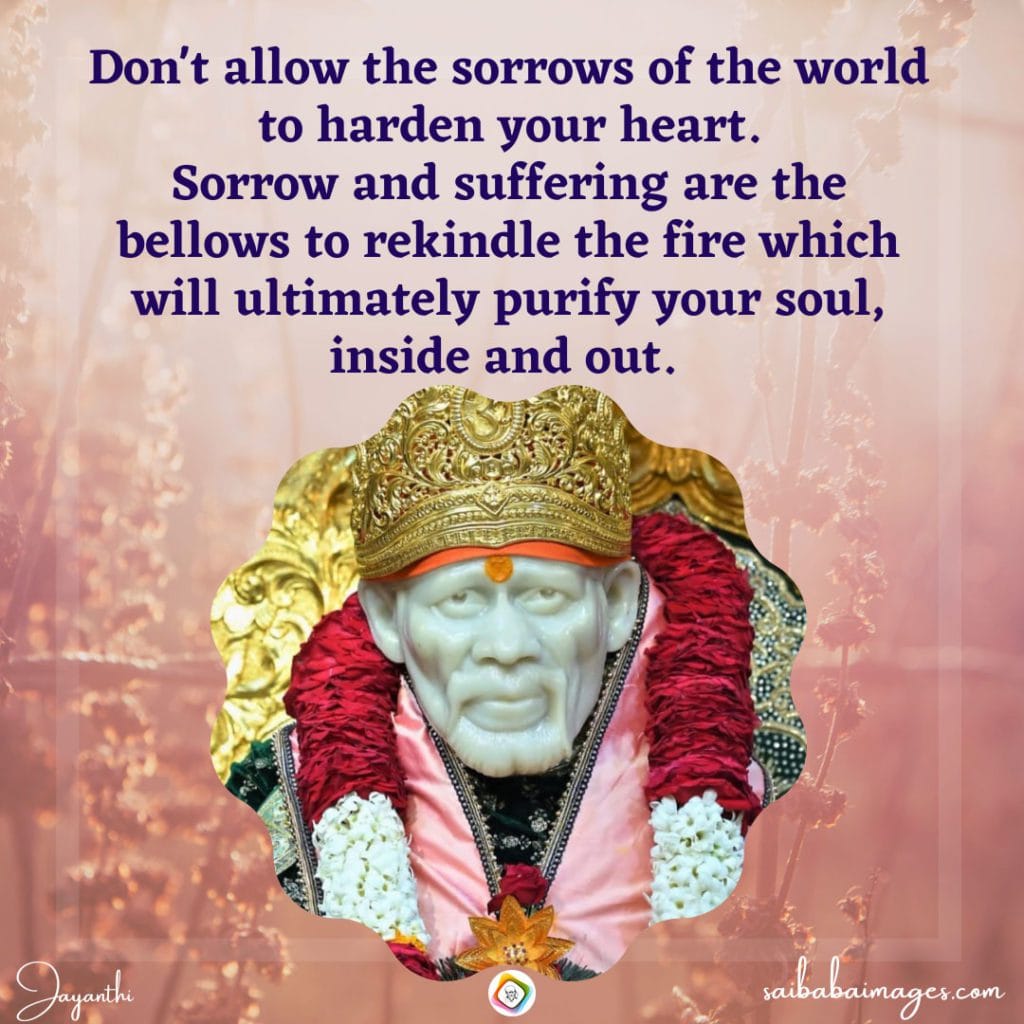 Anonymous Shirdi Sai Baba Devotee from India says: Sai Baba helped my son recover from his illness through His wonderful miracle, as he always does. I prayed to Sai Baba for annadhanam to cure my son. Surprisingly, I received a call from the temple saying that Sai Baba was asking me to donate. It was like a crossover story from the Sai Satcharitra.
Sai Baba came running to my son's ailment like a father. Thanks to His grace, my son is now completely cured. Jai Sai Ram! I love You loads, Sai. 🙏🙏🙏
Overcoming Migraines With Sai Baba's Blessings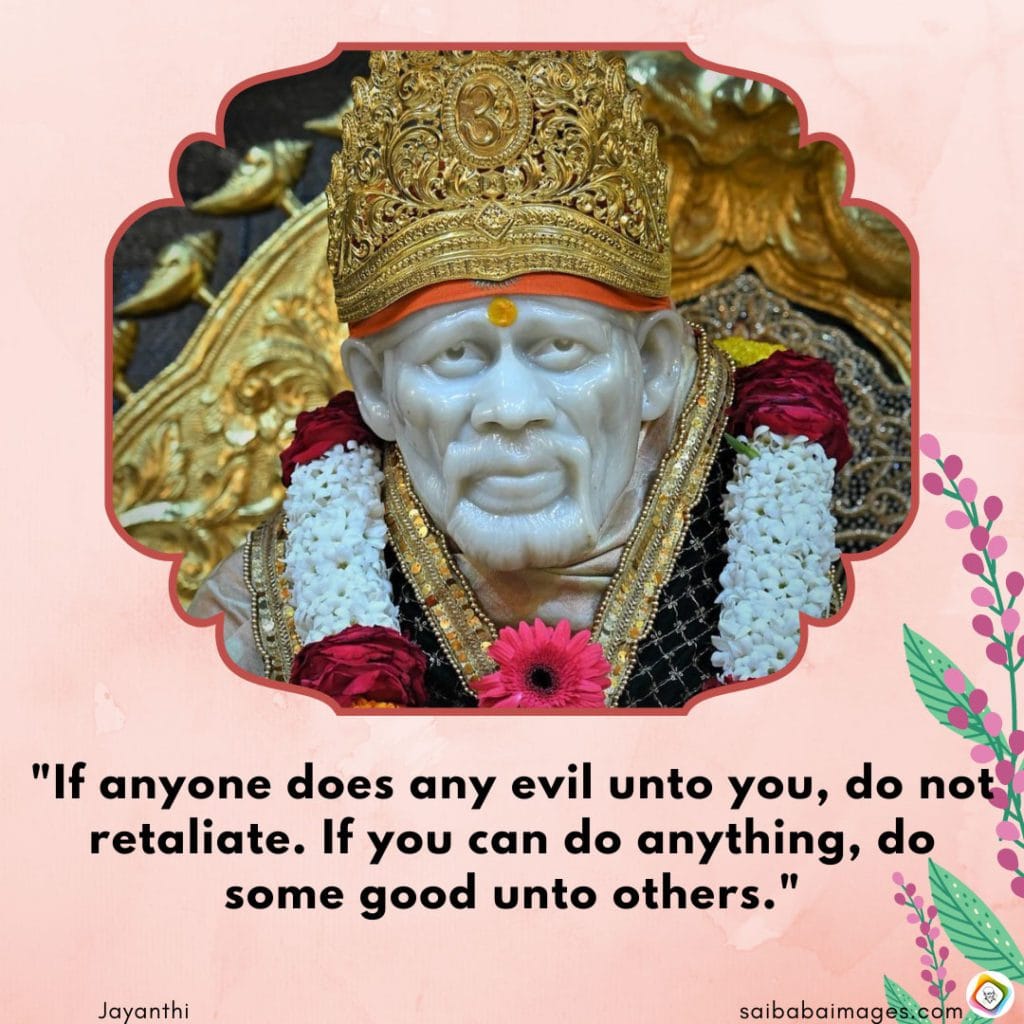 Anonymous Shirdi Sai Baba Devotee from India says: I have been struggling with migraine issues for a long time. At times, I have had to endure months of pain. Witnessing my children, too, going through the same suffering has been heartbreaking. When conventional medicine failed to bring relief, I turned to Sai Baba for help. I am immensely grateful that He listened to my humble prayers and bestowed His blessings upon us. Sai Baba, please forgive my mistakes, and please stay with me always. Thank You.
Overcoming Challenges With The Help Of Sai Baba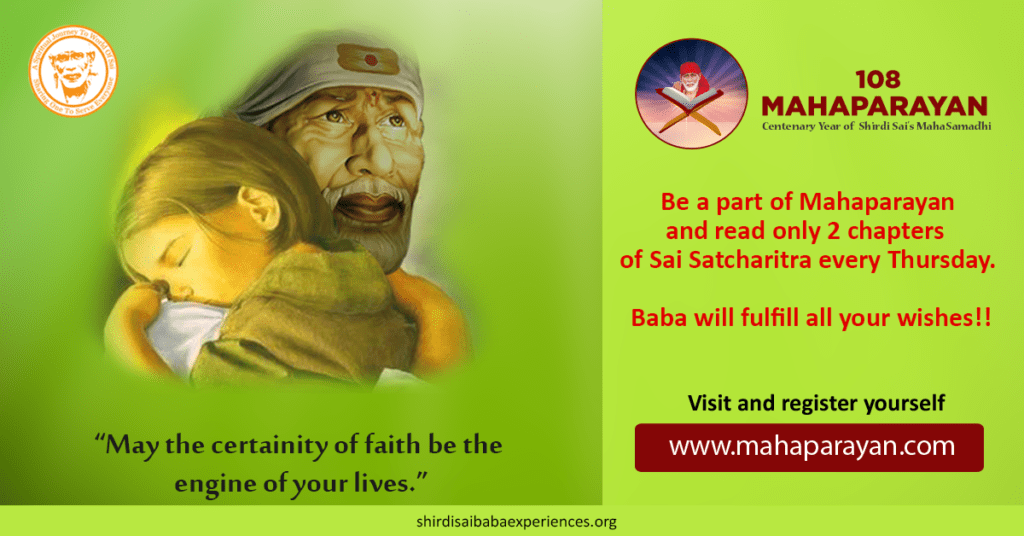 Anonymous Shirdi Sai Baba Devotee from India says: For the past year, I have been preparing for an exam that could change my career. Unfortunately, I couldn't leave my job to focus solely on my studies. However, with Baba's help, I was able to balance both work and preparation. And finally, I have cleared the tough part of the exam. Although one more part remains, I have two months to prepare. With all my faith in Sai Baba, I am trying my best and I am confident that Baba will give me the courage to succeed, as he always does. Jai Sairam!
More from SaiYugNetwork.com
© Shirdi Sai Baba Devotees.com – Member of SaiYugNetwork.com