Download Sai Baba Daily Calendar with Images
Embark on a transformative journey filled with loss, hope, and divine intervention as we explore the profound devotion to Sai Baba. This captivating exploration delves into the experiences and unwavering faith of countless devotees who have found solace, guidance, and spiritual fulfillment through their connection with Sai Baba. Discover the transformative power of this devotion and the profound impact it has on the lives of those who seek his guidance.
A Journey Of Loss, Hope, And Divine Intervention: Devotion To Sai Baba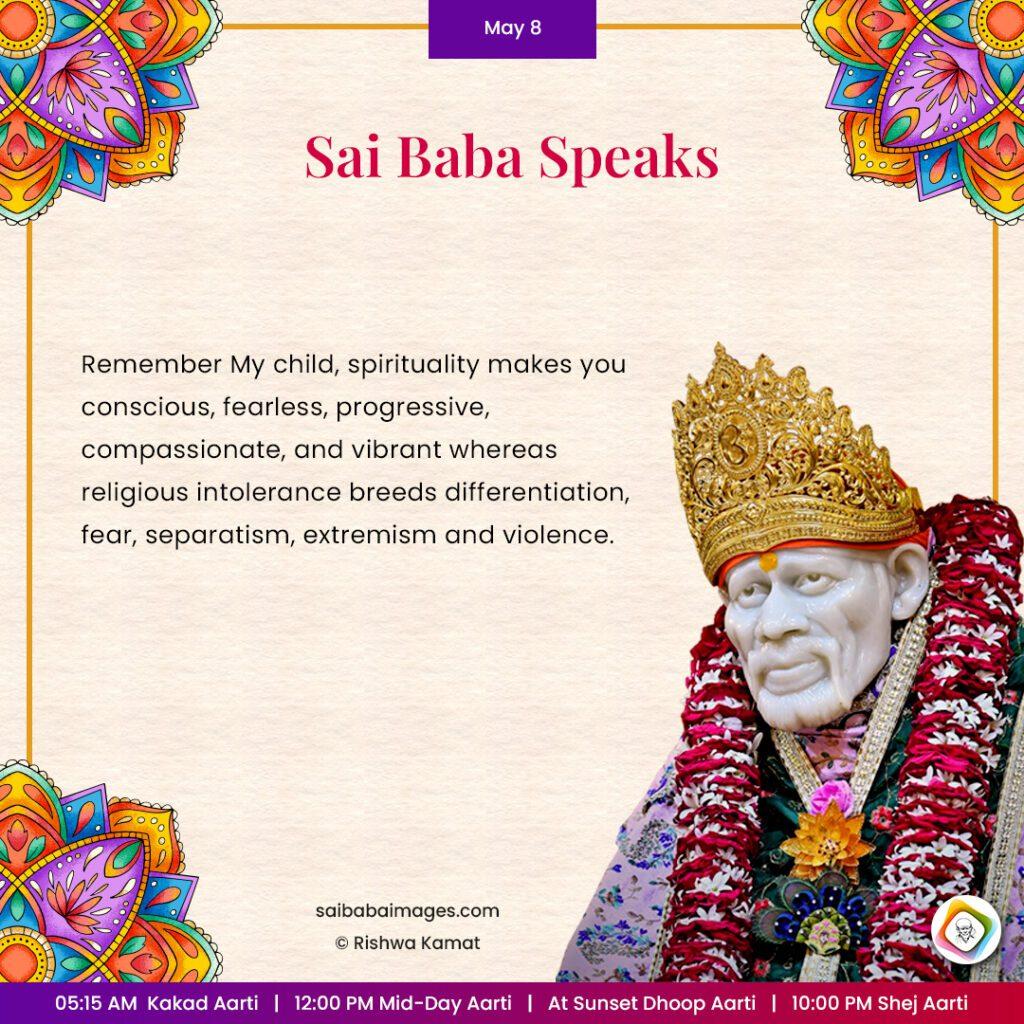 Anonymous Shirdi Sai Baba Devotee from India says: We humbly bow down at Your feet, Deva, for the boundless love You have bestowed upon us. I would like to emphasize the significance of knowing where to begin and where to conclude. The incident I am about to recount is heart-wrenching, but as humans, we must face the path ahead.
In my previous posts and prayer requests, I mentioned my father's battle with Parkinson's disease. Over six months, he was admitted to the hospital twice due to brain strokes. Witnessing his deteriorating condition, my family and I felt utterly helpless. In early January 2023, he was released after a four to five-day stay, but his health continued to decline day by day.
As his son, I felt powerless, unable to bear the sight of my father in such a state. I had always dreamt of providing my parents with a life of luxury after enduring hardships for the past twenty years. Every day, while performing seva for Baba, I fervently prayed for my father's eternal peace, knowing that it would be agonizing to witness him reach a point where he would be bedridden, susceptible to complications such as bedsores, as the doctors had warned. I implored Baba not to subject my father to such a condition, especially considering that he had always been a compassionate soul, extending help to others within his capacity.
I vividly remember the day of February 14th, 2023. I left for the office, bidding my father goodbye, unknowingly unaware that it would be the last time I saw him alive. Shortly after, I received distressing calls from my wife and sister, informing me of his deteriorating condition and their decision to rush him to the hospital. They later called again, urging me to come home as the doctor would be visiting there. A sense of dread engulfed me during those moments, and I found myself unable to control my emotions.
When I arrived at the hospital, my father had already been transferred into the ambulance, pronounced dead. Witnessing my father's lifeless form, the one who had brought me into this world, guided my first steps and provided me with the best education and life, was an unbearable sight. At that moment, my only prayer to Baba was for my father's spiritual liberation. With Baba's blessings, all the necessary rituals were dutifully completed.
Once the relatives departed and everyone resumed their daily routines, I started experiencing physical discomfort, particularly numbness on the left side of my body. Fear of a heart attack and various other ailments overwhelmed me. I promptly underwent an ECG, and by Baba's grace, the results came back normal. Nevertheless, the discomfort persisted. As I entered my forties, I realized it was time to make lifestyle changes, so I started incorporating morning walks into my routine. However, the same symptoms continued to trouble me throughout the day, accompanied by dizziness and lethargy.
Seeking guidance, I consulted our family doctor, who advised me to undergo tests for Vitamin D and B12 deficiencies. The results were disheartening. Fortunately, with the prescribed medications and the blessings of our beloved Baba, my condition has improved. Unfortunately, my son has been falling ill frequently over the past two months, enduring a fever three times. Currently, he is recovering, but I earnestly request Baba to watch over him, as he is not faring well for his age. Admittedly, his eating habits have been subpar, which has consequently weakened his immunity.
I offer a prayer to Baba. Oh, Deva! Although You may not be physically present, You have manifested Yourself through my parents. My father was my pillar of strength, and now, with his passing, the responsibility to care for our entire family rests upon my shoulders. I humbly implore Your blessings to fulfill these duties with utmost diligence. There were aspirations of mine that I wanted my father to witness, but since he is no longer with us, I beseech Baba to grant those moments to my mother on my behalf. I pray to be a dutiful son, husband, and father.
Sai… Sai… May peace prevail in the lives of all beings.
Miraculous Intervention: Sai Baba Soothes A Restless Puppy In Their New Home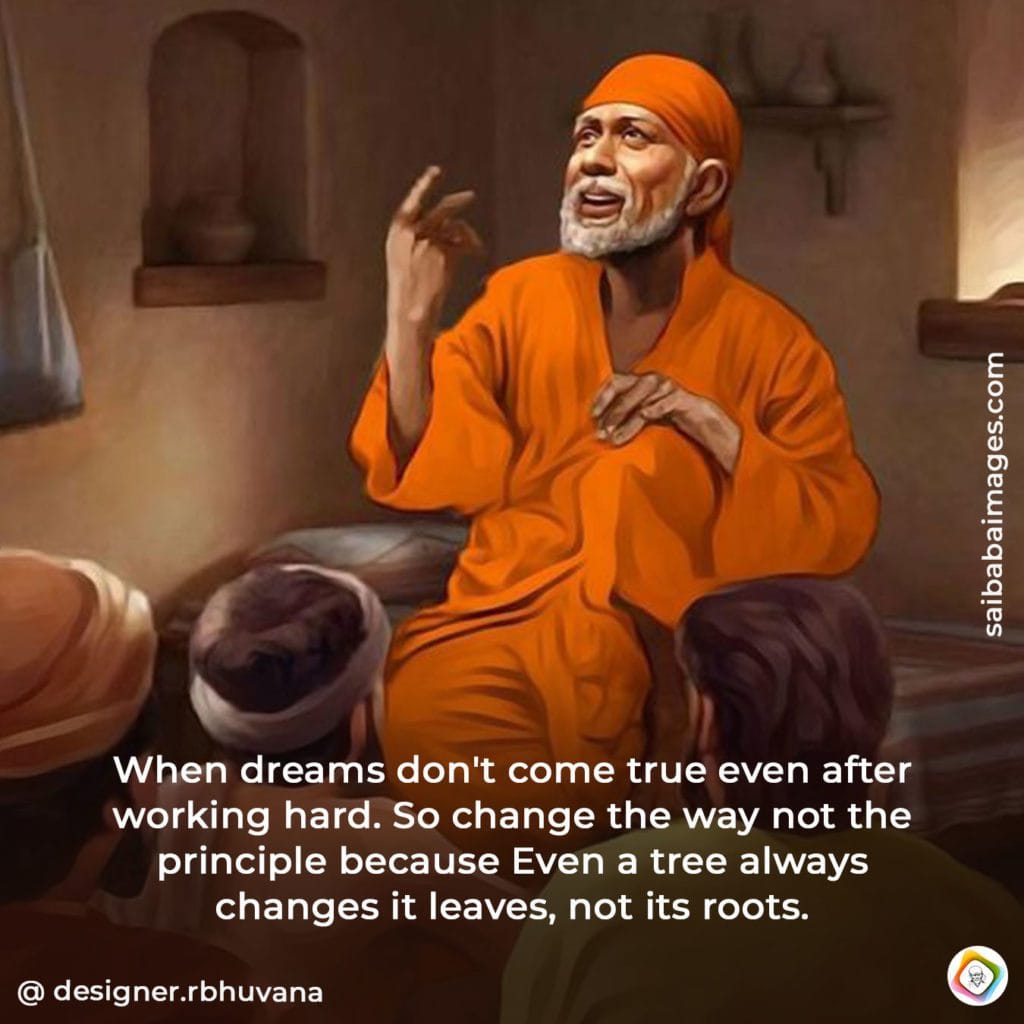 Anonymous Shirdi Sai Baba Devotee from India says: We recently moved to a new house in India, and the transition proved to be quite challenging, especially for my beloved puppy. Throughout the moving process, he appeared scared and restless, unaware of the changes around him. The first night was particularly trying as we settled into our new home. My usually sweet-natured puppy became frustrated and began attacking us. It was a behavior we had never witnessed before. He remained awake throughout the night, incessantly whining. It became apparent that the change in environment had greatly unsettled him.
Night after night, for three consecutive evenings, my puppy's distress continued. Our sleep suffered, leaving us exhausted due to the demanding move. Desperate for a solution, I turned to prayer. With deep sincerity, I prayed to Baba, seeking comfort and tranquility for my restless furry friend. I promised that if my puppy could sleep peacefully, undisturbed by any troublesome behavior, I would share this remarkable experience.
To my immense relief and gratitude, on the fourth night, a miracle occurred. My puppy slept soundly, bringing an end to the tumultuous nights we had endured. Baba had indeed answered my prayers and bestowed his calming touch upon my cherished companion. It was an incredibly heartwarming experience—one that filled me with gratitude toward Sai Ma for her boundless mercy.
May the benevolent blessings of Sai Baba continue to shower upon us all. 🙏🏼🙏🏼🙏🏼
Grateful Devotee Expresses Thanks To Sai Baba's Blessings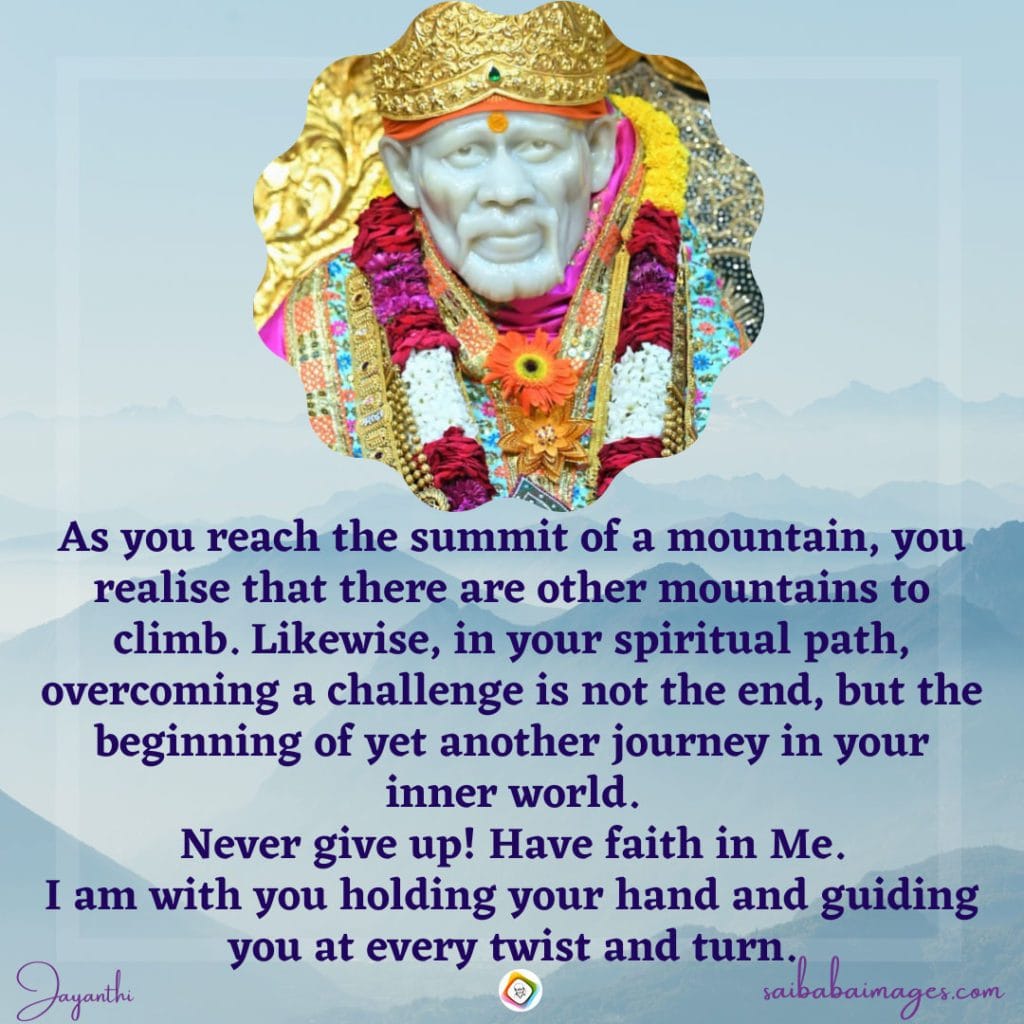 Anonymous Shirdi Sai Baba Devotee from USA says: Om Sai Ram. I want to express my gratitude to Sai Baba for His assistance last week. I had been fervently praying for my parents to return with positive news, and if they did, I had promised to share the experience. With Baba's blessings, they informed us that everything was fine, which was wonderful. Thank You, Baba.
I would also like to thank Baba for facilitating the delivery of a package I had been eagerly awaiting. I made a vow to share my experience as soon as the package arrived, and I am thrilled to announce that it has finally been delivered. Thank You, Baba. I have placed it in front of You, and I hope that a joyous wedding celebration will take place soon. I am overjoyed that You have ensured the safe arrival of the package. Thank You, Baba.
Baba, You are aware of my prayers. I implore You to heal my wrist and ensure that everything goes smoothly tomorrow. I am grateful to Baba for assisting me, even when I feel undeserving. We are truly blessed to be Your children. Thank You so much, Sai Baba.
Grateful For Sai Baba's Intervention: A Mother's Tale Of Divine Healing
Anonymous Shirdi Sai Baba Devotee from USA says: I want to express my heartfelt gratitude to Sai Baba (and words alone cannot be enough to do so). My three-week-old baby girl suddenly experienced difficulty in breathing and started spitting out milk. I was overcome with fear and immediately began chanting Baba's name. My older child was also terrified, watching her baby sister struggle. Thankfully, my husband was able to clear the blockage in her nose, and we rushed to urgent care for further examination.
Thanks to Baba's boundless kindness and love, my baby girl recovered soon after. Baba, You know that we have been facing challenges in the past few days, and I humbly request You to continue being our unwavering pillar of support. There is nothing else for us to hold on to in this life but Your divine name, which helps us navigate through life's trials and tribulations.
Once again, thank You, Baba, and also thank You to Baba's children who are wholeheartedly supporting this blog.
Aum Sai Rakshak Sharanam Deva!
Download Shirdi Sai Baba Mantra Book for Free
We invite you to download our 'Shirdi Sai Baba Mantra' book, which is a collection of powerful mantras that can help you connect with the divine energy of Sai Baba and seek his blessings. We hope this book serves as a valuable resource on your spiritual journey and brings you closer to the love and grace of Sai Baba.
Divine Intervention: Sai Baba's Blessings Help Indian Resident Excel In English Exam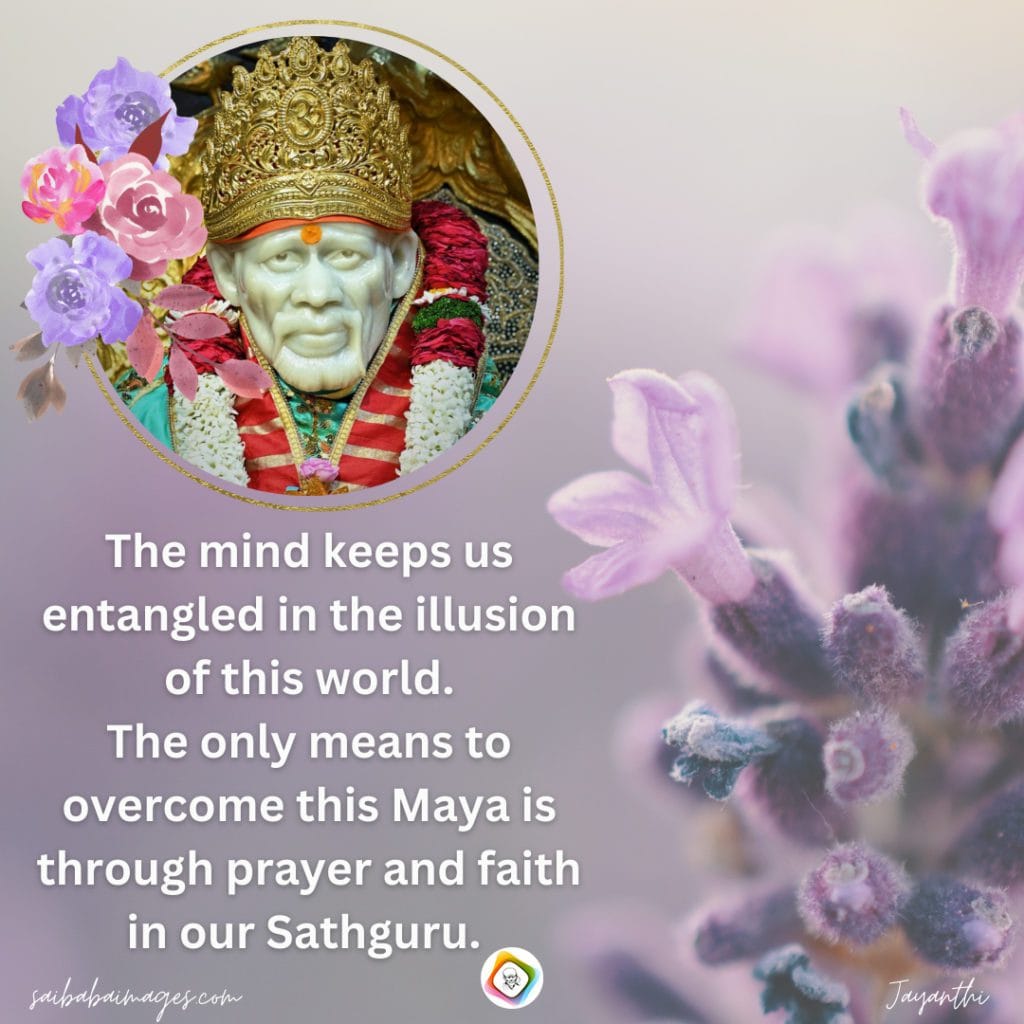 Anonymous Shirdi Sai Baba Devotee from Canada says: Hello all, I am from India and currently residing in Canada. I would like to share my experience regarding my English exam. I prayed to our dear Sai Baba, seeking His mercy and guidance to help me pass the English exam so that I could apply for permanent residency. Initially, I had serious doubts about my ability to score well enough to pass the exam. However, miraculously, with Baba's blessings, not only did I clear the exam, but I also achieved a good score.
With Baba's blessings, everything is possible. I urge you all to place your complete trust in Him, and He will work miracles in your life. Om Sai Ram.
A Devotee's Hope: Seeking Baba's Blessings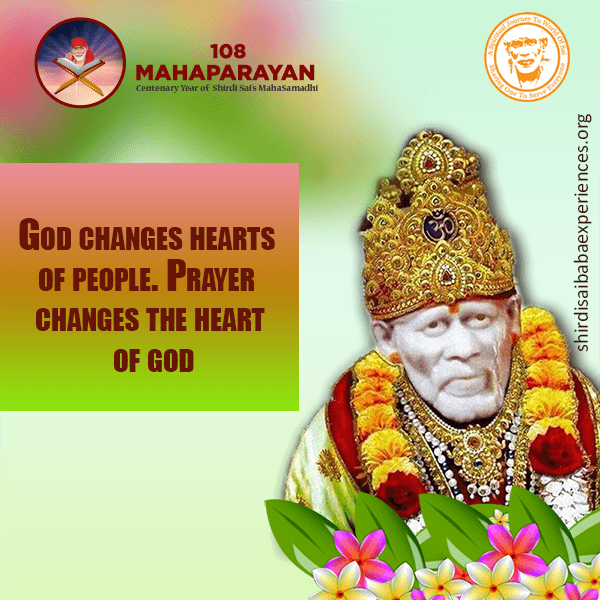 Anonymous Shirdi Sai Baba Devotee from India says: Today is March 21, 2023, and it's the second day of my period. Yesterday, I prayed to Baba, hoping that my period would come on time or even earlier. This is because we are planning to visit Shirdi this Friday. I have been praying incessantly, and I believe that Baba is listening to my prayers.
---
More from SaiYugNetwork.com
© Shirdi Sai Baba Devotees.com – Member of SaiYugNetwork.com