Download Sai Baba Daily Calendar with Images
Sai Baba's Guidance: A Journey To Medical School Admission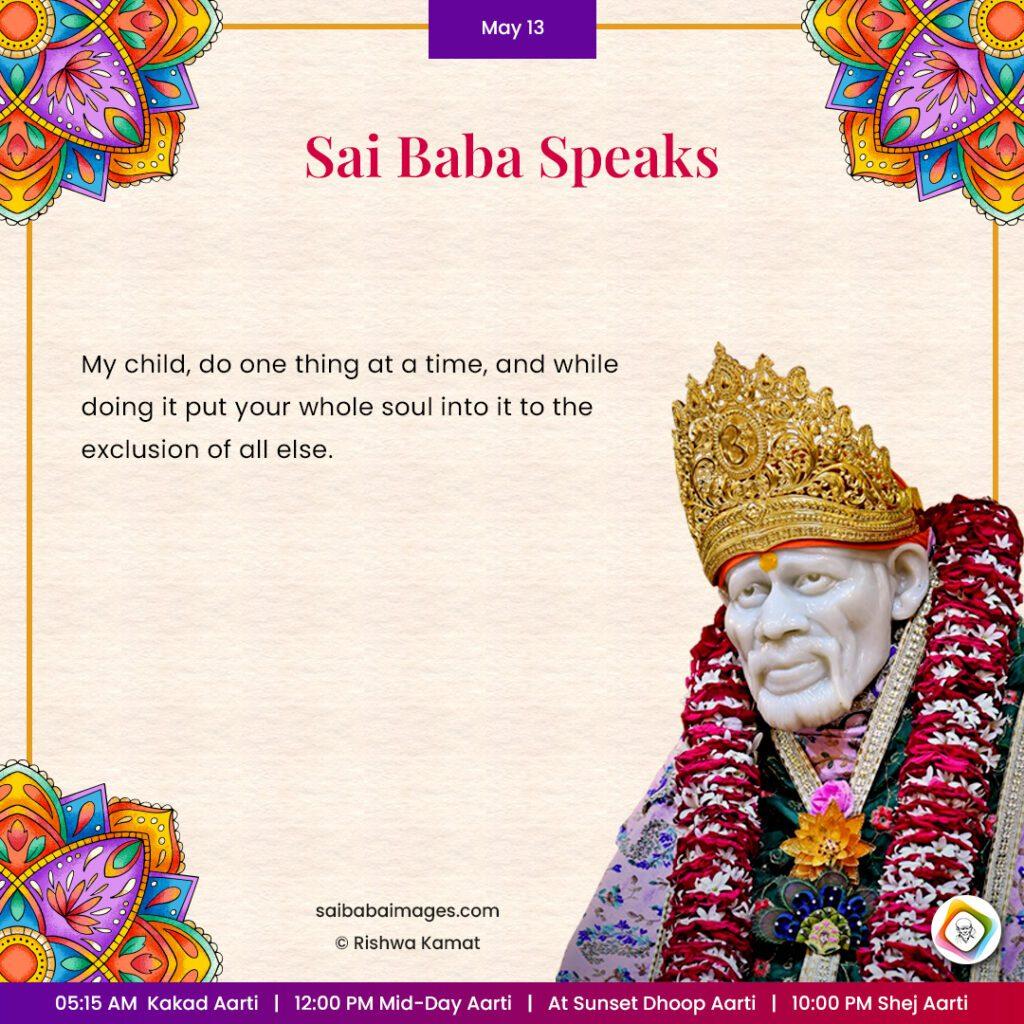 Anonymous Shirdi Sai Baba Devotee from the USA says: Our daughter has been considering a career in medicine since high school. Most people are aware that gaining admission to a medical college in the U.S. requires years of effort and many extra activities, in addition to good scores. This article details our journey so far, guided by Baba, intending to provide insight and inspiration.
When she decided to apply to undergraduate programs, we began searching for a school with a strong pre-med curriculum. She applied to numerous colleges in the U.S., including Ivy League schools. While her scores were commendable, they weren't at the very top. We also explored integrated medical programs. Although she received admission offers from several colleges, she felt dissatisfied. During this time, I performed various spiritual practices such as saptah and nav guruwar, and fervently prayed to Baba, seeking His blessings for her to secure admission to a school of her liking.
Eventually, we narrowed down her choices to three schools. We visited each one, and while all were reputable institutions, one of them was closest to our home. However, it didn't resonate with her. So, we decided to fly cross-country to visit the second school. It was a small yet beautiful private institution, but something didn't quite click. However, when we arrived at the third school, it felt like coming home. Not only did she find her preferred major, but they also devised a custom plan for her to pursue pre-med courses. The location was ideal, just a 2.5-hour flight from our place, and the weather and food were exceptional. It became evident that Baba had blessed us with this opportunity. The experience was incredible, with her making lifelong friends, receiving excellent instruction, and enjoying a truly fulfilling academic journey.
The next challenge was gaining admission to the pre-med courses. While there were a few hurdles along the way, by Baba's grace, she managed to secure all the necessary courses. Additionally, she pursued a major in biomedical engineering, acquiring valuable research experience. She fulfilled the required credentials while also engaging in extracurricular activities, such as being a part of a dance group. Subsequently, she began preparing for the MCAT. Initially, the thought of preparing for this crucial exam overwhelmed her. Recognizing her struggle, I suggested getting her a coach/counselor, which proved to be immensely helpful. They developed a comprehensive plan, enabling her to stay on track. With Baba's grace, she gained confidence over time, and her scores turned out to be solid.
Volunteering and obtaining clinical experience were the next steps. In December 2021, we realized that her clinical experiences were limited. She actively sought a scribe position and secured one near her school in January, even though they typically required full-time scribes. However, they were willing to accommodate her on a part-time basis and provide training until her graduation. This opportunity granted her invaluable clinical experience, all of which happened due to Baba's grace. The subsequent months involved submitting applications, which she completed in July and August.
Upon graduating from her undergraduate program with a strong GPA, once again by His grace, she received a job offer from a startup. At this point, I had commenced the Nav Guruwar Vrat, a spiritual observance for her medical admission. She faced a difficult decision—whether to continue with the scribing job (which she had already held for seven months) or accept the startup research job. Seeking guidance, I turned to Baba, offering my prayers and placing chits before him. That morning, we were stressed and uncertain. However, if she were to join the startup company, she needed to submit her exit letter at the scribing job on the same day. I implored Baba to send us a message affirming that she had made the right choice by the end of the day. After submitting her exit letter, she spoke to a friend who had gained admission to medical college, and the friend expressed that research was a good choice, validating the strength of her application. This conversation completely changed the mood, filling us with optimism. It became evident that Baba was instrumental in making this happen, and we are forever grateful to him.
Following the completion of week 7 of the Nav Guruwar Vrat, she received an invitation for an interview at a medical school—an extraordinary development. Our family was overjoyed upon receiving this news, and I promptly expressed my gratitude to Baba. Earlier that day, I had read on the Ask Baba page, "You will have tears of gratitude and love—watch the next 24 hours." True to those words, tears of gratitude streamed down my face.
Despite encountering some health issues in the days leading up to the interview, by Baba's grace, she performed exceptionally well during the interview. Since then, I have completed the Nav Guruwar Vrat twice, and her admission is currently on hold. Additionally, I have performed the Sai Diya Puja for four Thursdays and will complete the fifth day tomorrow.
Baba, I humbly request Your assistance in completing the Divya Puja tomorrow, showering Your blessings upon our family, and granting us peace, happiness, and success in the admissions process during this cycle. I place my complete trust in You, as I know that with Your grace, our desires are certain to come to fruition. Om Sai Ram!
Blessings Of Sai Baba: A Journey Of Faith And Miracles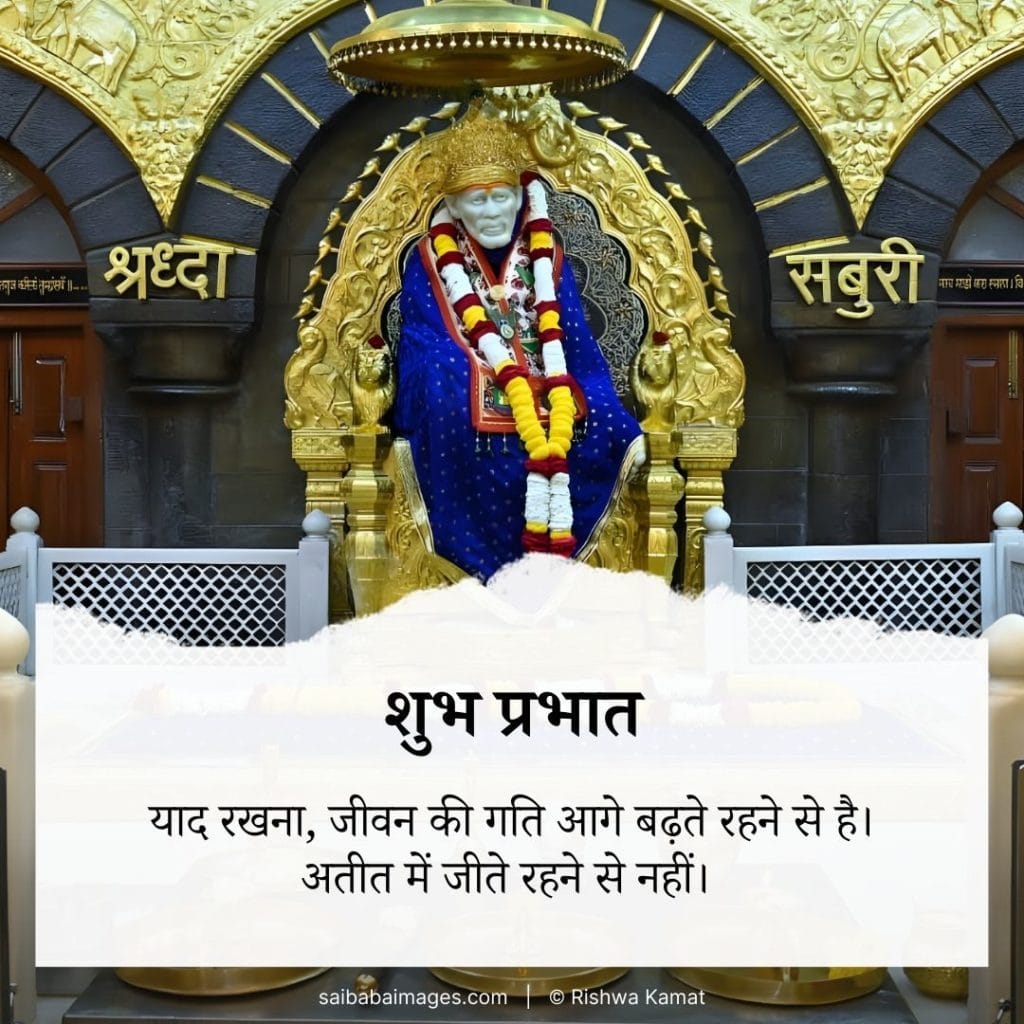 Anonymous Shirdi Sai Baba Devotee from India says: Om Sai Shri Sai Jai Jai Sai Sadguru Sai Raham Sai Daya Sai Krupa Sai
Thank You, Deva, for always being with us. Thank you, Hetalji and the team, for maintaining this e-Sai Satcharitra.
Thank You, Baba, for helping me complete one of the office tasks that I had been delaying for a long time.
We applied for a visa on March 2, 2023, and on March 16, 2023, Thursday, I requested Deva for my visa approval. It was taking longer than usual, as per the experiences of other people. In the afternoon of the 16th, I received an email from the visa office asking us to collect our passports. On the 17th, my husband went to collect the passports, and I requested Deva once again for our visa to be approved. My Deva never disappoints me, and with His blessings, our visa was approved. Deva, please arrange the official approvals, our tickets, and all other necessary arrangements smoothly and within our budget.
Deva, please help my aunt understand that she cannot go on long-distance vacations as she is not comfortable with walking, and visiting any place requires a lot of walking. I don't want to hurt her, so please make her understand her health condition and alleviate her distress. Baba, please bless my aunt and parents with good physical and mental health, peace, and happiness.
Deva, please guide Your grandson to perform well in his 10th board exams.
Deva, I send You lots of love for arranging tickets to and from Scotland for me and my husband. I had to get approval from my office for my flight details. I obtained the approval, but my travel agent was trying to secure a discount from the airlines for a companion ticket, which unfortunately was not possible. When we tried to book the same flight from another website, it was more expensive. We tried various combinations while keeping my approved flight details in mind, but I was completely frustrated. However, I had full faith in my beloved Deva Sai. I implored Deva to guide us, and finally, by changing only one flight, we managed to get tickets at a slightly lower price, although still higher than expected. But I understand that what we earn is His money, and He will decide how we spend or save it. Thank You so much, Baba, for finalizing our flight tickets. Deva, thank You for processing my final approval from HR. Deva, please make our trip blissful and peaceful.
Deva, You planned a trip to Udaipur and Mount Abu with the kids. The trip went well, although I faced my monthly problem earlier than expected, and our trip included visits to many famous temples. I was very sad, but I considered it as Deva's will. On the second day, my daughter got a fever, and I requested Deva to heal her as I was unable to apply UDI (sacred ash). She had to take fever medicine every 6-7 hours, but with Deva's mercy, we completed our trip. Today, on Ramnavmi, she has recovered 80% with the help of medicine and UDI. I also had a fever since yesterday, but today I recovered and performed some puja for Ramnavmi and Deva's birthday, as per His guidance.
Deva, You know about the problems Your grandson is facing. He has been behaving very isolated, and we are unable to handle him. Today, You guided me to contact Jaya Wahi Ji for his healing. I reached out to her as per Your will and hope to receive Your guidance through her. Deva, please take care of my family and everything else, as I am fully dependent on You. Deva, bless Your grandson with good marks in his 10th board exams and keep all Your grandkids under Your protective shadow.
Om Shirdi Vasay Vidmahe Sachhidananday Dhimahi Tanno Sai Prachodayat
Om Shri Sai Sarva Samarth Sadguru Laaj Rakna
Om Shri Sai Rakshak Sharnam Deva
Om Shri Sai Arogyakshemday Namah
Om Sai Shri Sai Jai Jai Sai Daya Sai Krupa Sai Raham Sai Maargdarshan Sai Sadbuddhi Sai Sadvichar Sai
Download Shirdi Sai Baba Mantra Book for Free
We invite you to download our 'Shirdi Sai Baba Mantra' book, which is a collection of powerful mantras that can help you connect with the divine energy of Sai Baba and seek his blessings. We hope this book serves as a valuable resource on your spiritual journey and brings you closer to the love and grace of Sai Baba.
Sai Baba's Guidance Leads To Reunion And Renewed Hope
Anonymous Shirdi Sai Baba Devotee from New Zealand says: I would like to express my heartfelt gratitude to Baba. I had been anxiously waiting to hear from my boyfriend for nearly three days. Our last meeting ended with unresolved arguments, and I sensed he was avoiding me and losing interest in our relationship. During those agonizing days, I lost my appetite, sought solace in sleep, and tearfully pleaded with Baba to bring Him back to me and restore the harmony we once had. I had made a promise to Baba that if my boyfriend reached out and things were resolved, I would share my experience here.
By the third day, I managed to find some peace of mind and tried to distract myself by taking a long walk and focusing on other matters. I could feel Baba reminding me to have faith and patience. In the afternoon, I surrendered the situation to Baba, telling Him that I would message my boyfriend regardless of the outcome because I couldn't bear the uncertainty any longer. Just before going to bed, I mustered the courage to send my boyfriend a heartfelt voice note, expressing concern for his well-being and apologizing for my behavior during our last encounter. I emphasized how grateful I was to have him in my life and concluded by reaffirming my trust in Baba, knowing that He would guide me through this.
As I fell asleep, I placed my faith in Baba's hands. When I woke up, I discovered voice messages from my boyfriend waiting for me. Anxious yet hopeful, with Baba's blessings, I opened and listened to them while looking at his photo. To my immense relief, my boyfriend reassured me that he harbored no anger toward me. He explained that he had been dealing with personal work complications and had been giving me space. I sat there, tears streaming down my face, overwhelmed with gratitude for Baba's guidance. My gut feeling that he no longer wanted to be with me had been proven wrong. Baba was right—He always is and always will be. In this budding relationship, I have sought His permission at every step thus far, and I will continue to do so. I pray that Baba blesses us, allowing our bond to grow stronger, and guides us toward a successful future as a couple and a family.
I extend my prayers to all devotees, asking that their trials and tribulations come to an end. I am eternally grateful for this website and the divine presence of Baba in my life. Om Sairam.
Finding Comfort In Sai Baba's Presence: A Devotee's Journey Of Faith And Calmness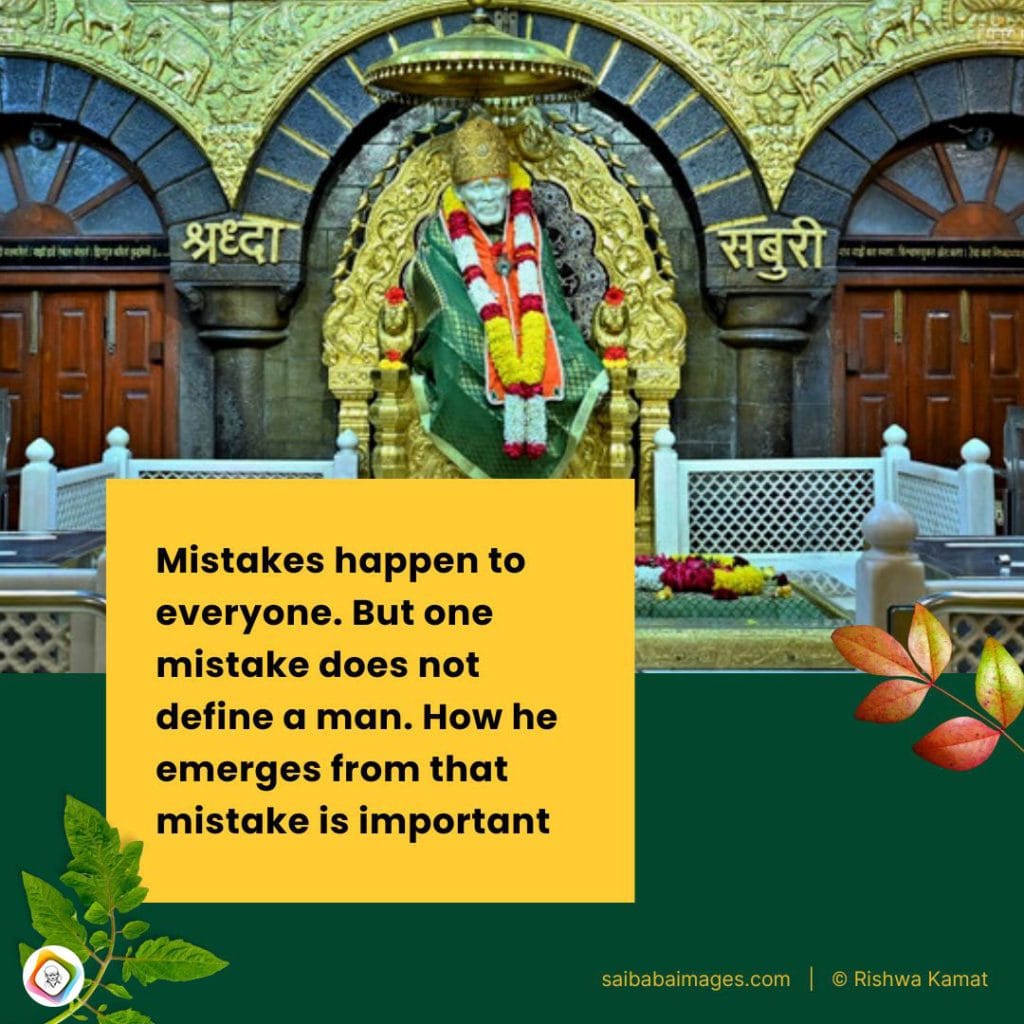 Anonymous Shirdi Sai Baba Devotee from USA says: I am a small devotee who is still learning to have complete faith in Baba. At times, human nature gets the best of me, and I doubt Baba and some of His plans. Please forgive me for this. This may be considered a small experience by some, but for me, it showed that Baba is there for me whenever I need Him.
I have traveled on airplanes countless times since a very young age and have never been scared. However, in the past two years, something has changed. I experience severe anxiety, even with a small amount of turbulence. During my recent flight this weekend, we encountered some bad weather, and my anxiety on the plane escalated. It was at that moment that I started chanting Baba's name and playing Baba's song "Thoda Dhyan Laga Sai Daude Daude Ayengha." Instantly, as soon as the song played, I became calmer, and even the turbulence seemed to lessen.
I continued to use this same song every time the turbulence got bad, and Baba was there every time to calm me. Listening to this song has helped me countless times, and it just shows that all we need to do is think of Baba, and He will run toward us. I am trying my hardest to leave my worries behind and have 100% faith in Baba because He will guide us toward peace and happiness.
Thank You for always being with me, Baba, and I apologize for occasionally doubting Your ways. Om Sai Rakshka Sharanam.
Sai Baba's Blessings: A Journey Of Faith And Gratitude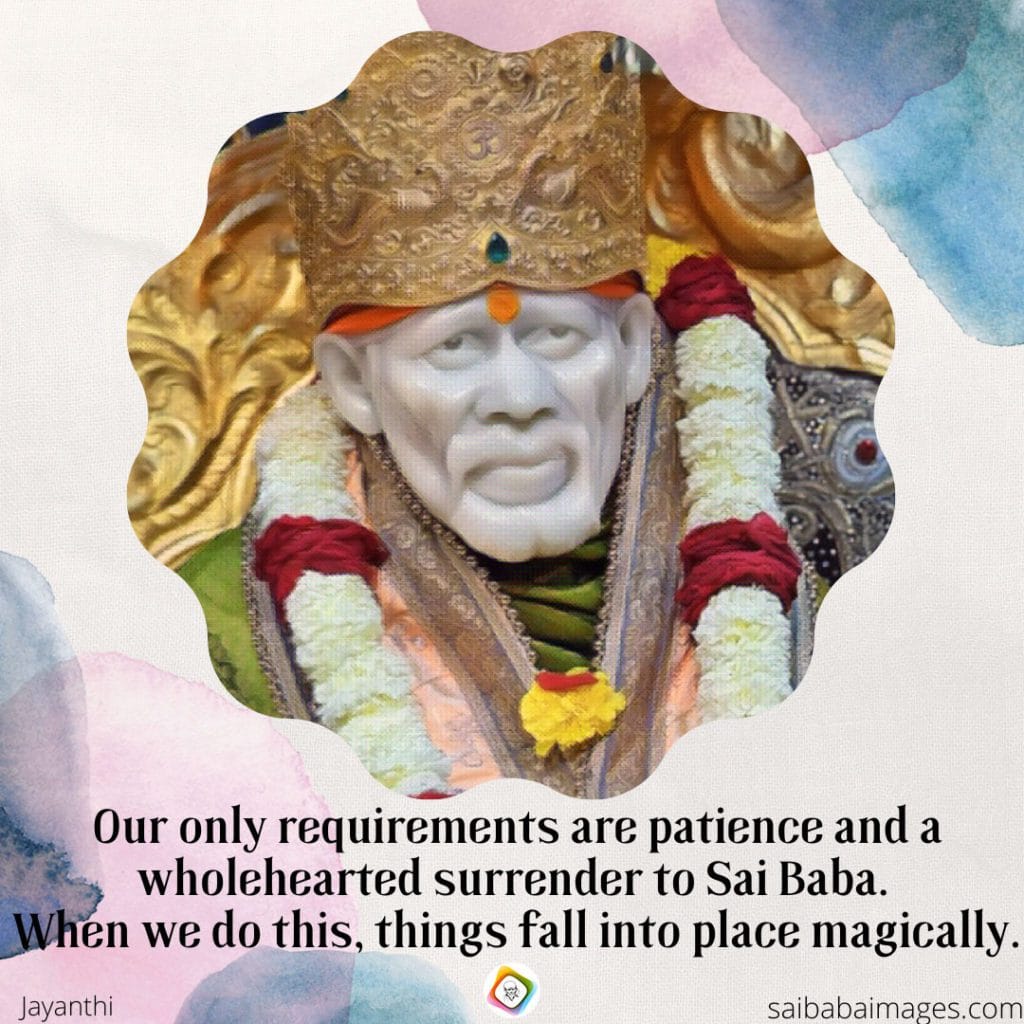 Anonymous Shirdi Sai Baba Devotee from USA says: I prayed to Baba for my son's safe travels, asking Baba to take care of him and make his trip successful. Baba answered my prayers, and my son has returned safely. It was a wonderful trip, and I am incredibly grateful to Baba for blessing us so abundantly. Baba, I humbly request Your help in healing my younger son's back. Please bless him, Baba, for with Your blessings, anything is possible. I have completely surrendered myself to Baba's guidance and love. Deva, I love You. Anant Koti Bramhand Nayak Raja Dhiraj Yogiraj Parabramha Shri Satchidanand Sadguru Sainath Maharaj ki Jai.
Seeking Divine Intervention: A Prayer For Peaceful Family Relations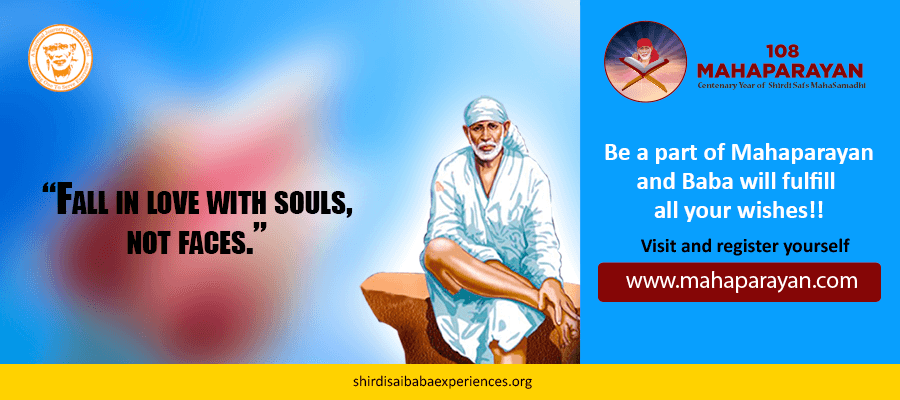 Anonymous Shirdi Sai Baba Devotee from India says: I often find myself filled with anxiety whenever my parents plan to visit my home, due to the frequent clashes between my parents and in-laws. The thought of how my in-laws will treat my parents weighs heavily on my mind, as they have often left with tears in their eyes. In one such instance, I fervently prayed to Baba, seeking His intervention to ensure a tear-free departure for my parents. I am grateful to Baba for His blessings and constant presence in my life.
---
More from SaiYugNetwork.com
© Shirdi Sai Baba Devotees.com – Member of SaiYugNetwork.com