Sai Baba's Grace
Anonymous Shirdi Sai Devotee from the US says: Sai Baba is amazing and has done many miracles to many people. My mom and I have also experienced Sai Baba's miracles. Many good things that happen to us have happened on Thursdays.
1. Today Baba made it sunny out, how I like it! It's nice to take a walk and Baba always listens and fulfils my wishes even though I may not deserve it. Yesterday, Baba made it a beautiful weather out when I was thinking of it being sunny. Rainy, snowy, dark, sunny, they all are beautiful as well and they are Sai Baba's creations. Yesterday it was a little dark and rainy and then it was also sunny. Baba made it nice out and good for me and my mom to walk out and go to the gas station to get some things. Thank You Baba.
2. Yesterday when I was doing the Hanuman Chalisa, the WiFi was bad (the different WiFi's I use are usually sometimes a little slow since I'm a little far away from them. But then, after, the Hanuman Chalisa started working when Hanuman Dada had me do something to get the Chalisa working again (like changing the WiFi or moving the device a little I guess. I'm not sure) then Hanuman Dada arrived and Chalisa started working again. Just like this, Sai Baba helps my mom and I whenever we say His name when we need help or when there's a problem. When we say Baba's name to get something working again, it works if it is Sai Baba's wish and Leela.
Yesterday I think I was watching Vighnaharta Ganesh and the episode I think was talking about Lord Jagannath's leela and how everything works from how Bhagwan wants it to work. Thank You Bhagwan!
3. Yesterday Hanuman Dada helped me sing in the Chalisa a little and some lyrics I said, the Chalisa had lyrics. Hanuman Dada helped me sing some lyrics. Hanuman Dada is always with us. Thank You Hanuman Dada!
Jay Hanuman Dada! Jay Sairam! Jay Badha Bhagwan! Jay Jagannath! Jay Badha Mataji!
Sai Baba Saved From COVID
Anonymous Shirdi Sai Devotee from the UK says: I am from Manchester UK. Hi all Sai devotees, I am one of the daughters of Sai. Thanks Hetalji for all your hard work.
Om Sairam, Sai Baba You are my Maa. Like Maa always saves her children, same way Sai Baba You did.
Dear devotees coming to my experience: One Sunday my daughter went to our neighbour's house to play. The next morning Monday, my neighbour's wife messaged me saying that she was positive for COVID and isolated. I was very tense as my daughter went to school. Me and my husband at home were very tense because I am pregnant.
I immediately went to my prayer room and prayed to Sai to save us from COVID. Slowly and slowly the days passed, we were testing every two days and it came negative. Just a week before, my neighbour also became negative. See how Sai Baba saved us.
Sai Baba without You I am not able to breathe. Thanks Baba, my mummy and my papa, be with us always. Please help me to deliver this baby safely without any risk. Give Your baby good health and intelligence. Thanks Baba for everything. Love You Baba. Om Sairam!
Udi And Baba's Naam Jaap Helped Again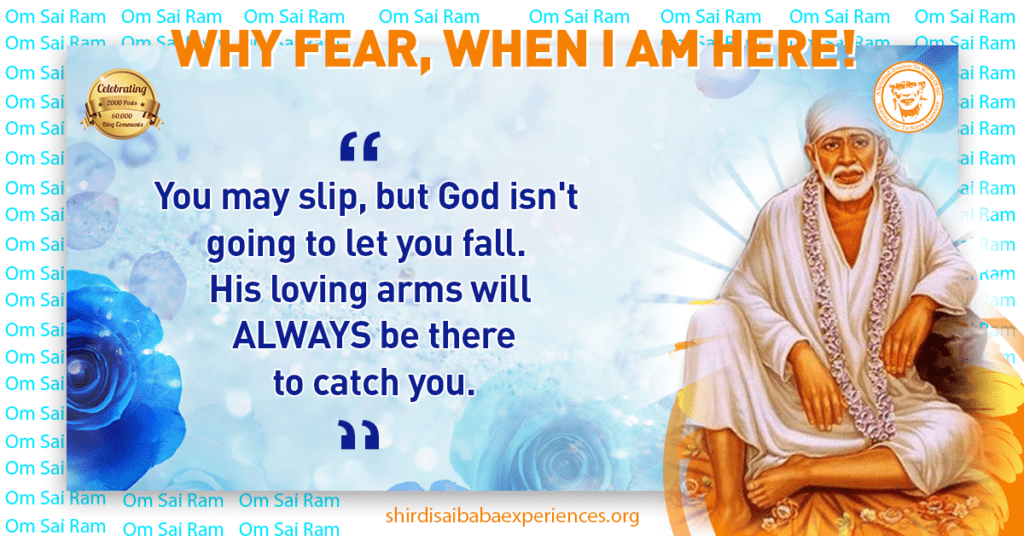 Shirdi Sai Devotee Tanushree Das from India says: Maybe this is a small leela of our beloved Baba for others but a big one for me.
It so happened that my mother sent some ghost chilli pickles for me from my hometown. It is the world's hottest chilli. My father packed the pickle along with other food items. But the oil oozed out and completely soaked the other items too. I didn't know and excitedly opened the box. I should have been more careful but due to my own stupidity I took out the items barehanded. This resulted in intense burning of my hands even after washing the hands several times with soap, milk, curd etc. I even submerged my hands in a bowl of ice cubes but there was no relief. This went on for about an hour.
I routinely bathed in the evening and sat for pooja. I then fervently prayed to Baba, "I am applying Your Udi and chanting Your name. Please by the time I finish the pooja, relieve me of my burning sensation. I would surely post it in the blog. I finished the pooja but nothing happened. Still I felt something in the knuckles and the burning vanished just like that. I am writing now immediately else I forget. Thank You is a small word Baba. Om Sairam.
Baby's Cold Got Cured By Baba's Grace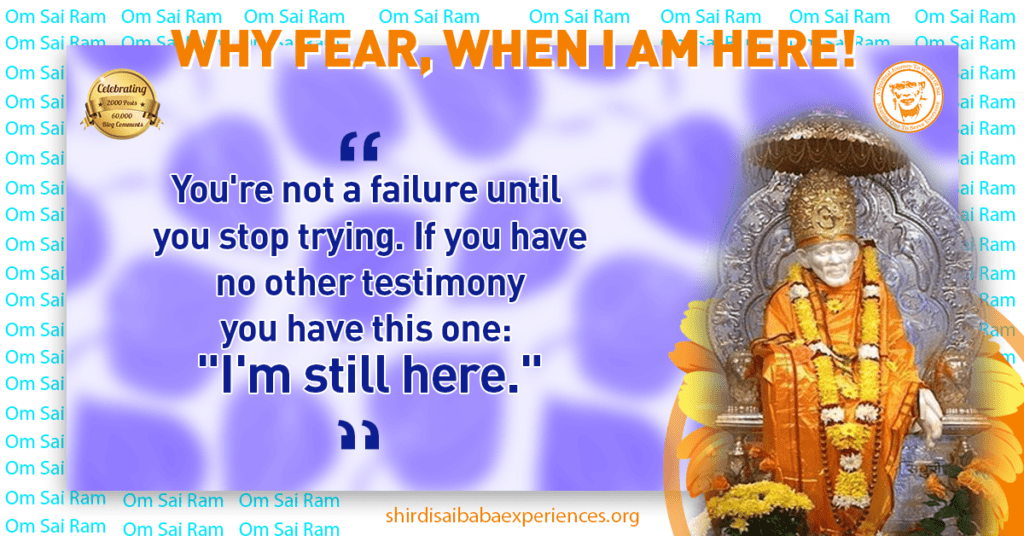 Anonymous Shirdi Sai Devotee from India says: Please keep me anonymous. Om Sairam.
My daughter, who is 1.5 years old, had been suffering from a cold for more than a week. I was getting disturbed a lot and my family means my in-laws were also worried for her but she was not getting any relief.
Finally I fought with Baba, "Why are You doing this can't You see her suffering? Do You enjoy watching all this? I then requested Sai to please help.
Sai then guided me by calling one of the family doctors and we followed what he told us.
Earlier also we were trying all necessary measures for her but there was no positive result but after so many days when my prayer was really with high intensity due to anger and worry, Baba listened to it. It was possibly written in her and our destiny to suffer for a short span.
Sai without You no breath is there. Thank You my oxygen. Love You Baba.
Baba Answered Prayer
Anonymous Shirdi Sai Devotee from India says: I am a very small devotee of Sai Baba. Om Sairam to all devotees and special thanks to Hetalji and her team.
With the grace of our beloved Deva, I am blessed with a daughter. One night at around 1:30 am my daughter started crying. We tried to make her calm but she was continuously crying. As a new parent we were very scared. I prayed to Sai Baba to please help her so that she could stop crying and sleep comfortably. Within sometime she stopped crying and slept. Thanks to Sai Baba. Deva I am sorry for posting it late.
Sai Baba please be with her every time and shower Your blessings on her. Deva, she is very small, please be with her. Love You Deva. Om Sairam Om Sairam Om Sairam…!
Thank You So Much Baba
Anonymous Shirdi Sai Devotee from the US says: Om Sairam. Thank you to the team maintaining this blog. Om Sairam. I want to thank Sai Baba for His timely help. I was in a tough situation and I was praying to Sai Baba that if He helped then I would share the experience. Yes He helped us. I cannot thank You enough Baba. Thank You for all of Your help always.
© Shirdi Sai Baba Devotees.com – Member of SaiYugNetwork.com
---