Thank You Sai Ma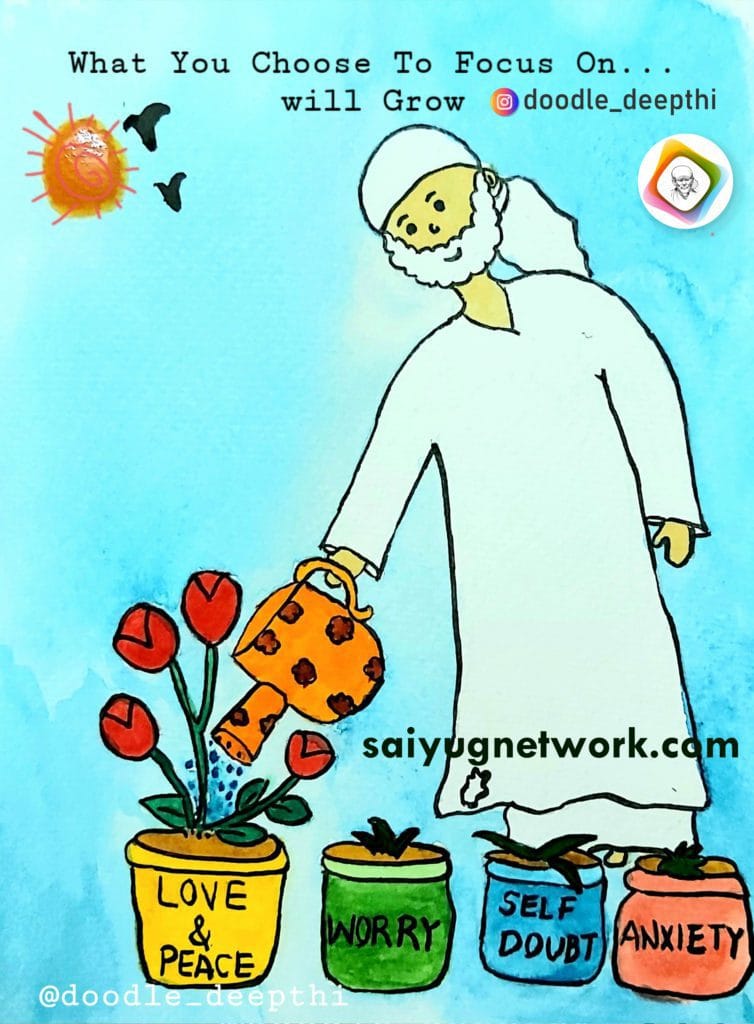 Anonymous Shirdi Sai Devotee from the USA says: Sai is our Mother. His unconditional love has no end. Here I'm sharing one wonderful experience. I have been going through severe anxiety and depression for the last few months. Doctor prescribed me some medicine which I was taking for four months. But even after taking medicine I was having anxiety. I didn't see much change. It helped but not the way I expected it to be. I was also taking therapy. I tried all sorts of things to heal from that condition.

So I consulted my doctor and she said I changed the medication and she directly switched my old medicine to a new one. Basically this medicine one needs to withdraw carefully and then another one. But my doctor said that I won't have any problem as those medicines were of the same category. It depends on how it suits each individual.

I switched it immediately and I had severe after effects which I can't explain. It was severe. My husband got stressed out seeing my condition. Due to Covid we couldn't get any help from friends in that situation. So we drove 14 hours to my in-law's place in another state so that I could get proper help, care and people around me. It was even hard for me to travel such a long distance. But Baba helped me. I kept chanting His name. Here's one thing to mention, before switching medicine I started Sai 9 Thursday vrat just one day early before I got sick.
I asked Baba how much pain I have to go through. Earlier medicine at least didn't give me any side effects which the new medicine was causing. Another medicine I was also taking was very harmful. I told my doctor that I want to go back to my old one. Again I immediately switched to it taking Baba's name. I prayed to Baba that before finishing this 9 Thursday vrat to please make me alright and my old medicine should work. Baba listened to my prayer. After five Thursdays I started feeling better and all the new medications I stopped without any side effects which was Baba's leela only. These medications are not easy to stop but Baba helped me. I had a good time with the people there. All had a nice time together and I healed.
Then we came back to my house. I felt a little down again coming back to my place as we don't have anyone around us; so I feel lonely. I prayed to Sai that no more depression Baba please keep me alright. I did Satcharitra parayan and kept praying to Baba that this transition be smooth and May I feel happy again in my house. I vowed to Baba that I would finish my Parayan on the Guru purnima day and do the chadar seva in the temple. I finished my Parayan successfully and offered Chadar. My health is fine too with Baba's Grace.

He's always there with us only. We just need to connect with Him through full faith and patience. I thank Sai for everything. May each passing day we get more connected with Him and see His presence everywhere. May Sai bless all. 
Baba's Blessings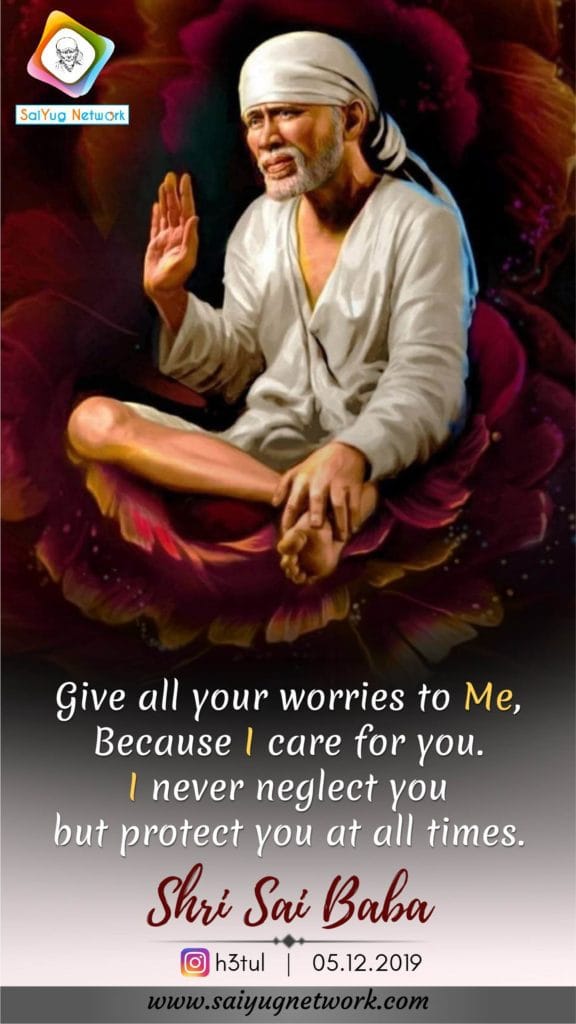 Anonymous Shirdi Sai Devotee from India says: Thanks Hetalji and team for this wonderful platform to share our experiences.
I am a Sai devotee and I used to share experiences here. Today I want to share a few miracles. First one is regarding my work.
I am doing a project and next month is its completion. But due to Corona I could not perform as I expected. I prayed a lot to Sai and He made the miracle. He extended the project for four months. Thanks a lot Sai. Thanks for blessing me and helping me whenever I need Your help. Please forgive me Sai. I could not post it on that day. I am a little late.
Next one is regarding my father. He is a cancer patient and he is taking chemotherapy treatment. Because of that he could not eat food well. He was vomiting. So I prayed to Sai that if he takes food normally without vomiting then I would share the experience here. He did His miracle and now he is taking food normally. Thanks a lot Sai. Please bless him. He trusts You a lot.
Sai, please bless me to complete my project nicely. I am experiencing lots of problems in between. Please come and help me in those situations. Love You Sai, thanks a lot,
Baba Is Everything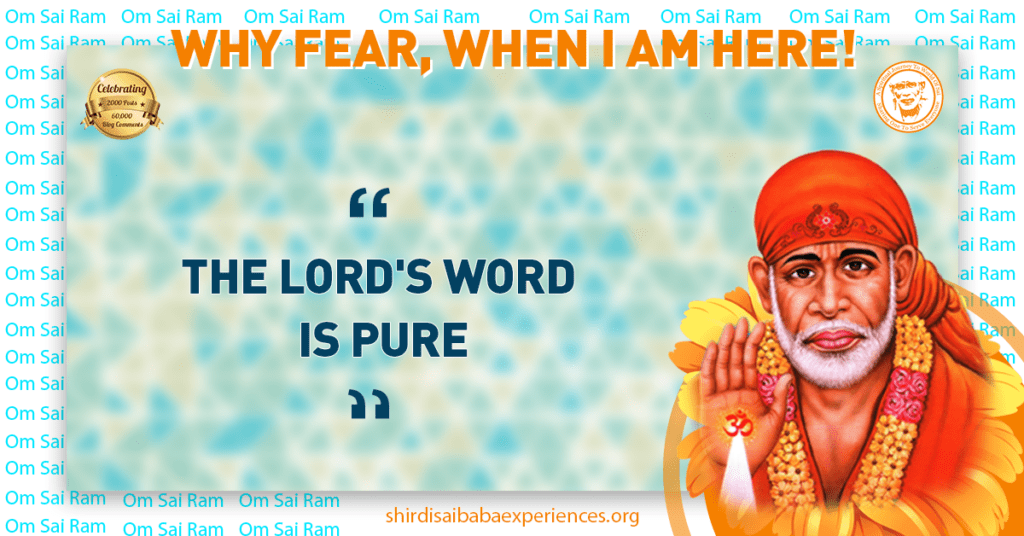 Anonymous Shirdi Sai Devotee from India says: I am a small devotee from India. Thanks to all for maintaining this platform to help share experiences that devotees have with the Sadguru Sainatha all the time.
I am a small devotee who joined Mahaparayan and found a lot of solace reading Baba's leelas. Baba is everything for me. Used to pray Baba in childhood in the 70's, later discontinued but used to go to Baba temples whenever possible. Lost mom in 2019 and I joined Mahaparayan, and Baba is everything to me. He is saving me every day, as I have a lot of ailments and those aggravated in the Covid time and after taking vaccination. Baba is the only saviour for me and I surrender to Him completely. Deva, keep me well and I bow to You every moment of my life.

Recently I prayed to Him to get my son's passport to be sent by courier by consulate, as they were asking people to come and collect. I prayed to Baba to help us to get it by post, so that travel to another city could be avoided and Baba helped get it by courier. He listens to the prayers and always helps.

There are so many miracles since the start of Parayana, everytime, that I cannot say. Baba's Satcharitra every time helps to learn good things though we read chapters again and again. Baba is the only saviour for all, He is Daya Sindhu and Krupalu. I pray to Him to keep us all safe and call us to Shirdi sooner. I bow to Him to guide me to do good work and defeat fear and negativity.

Thanks Hetalji for this platform. Om Sairam. 
Sai Baba's Miracles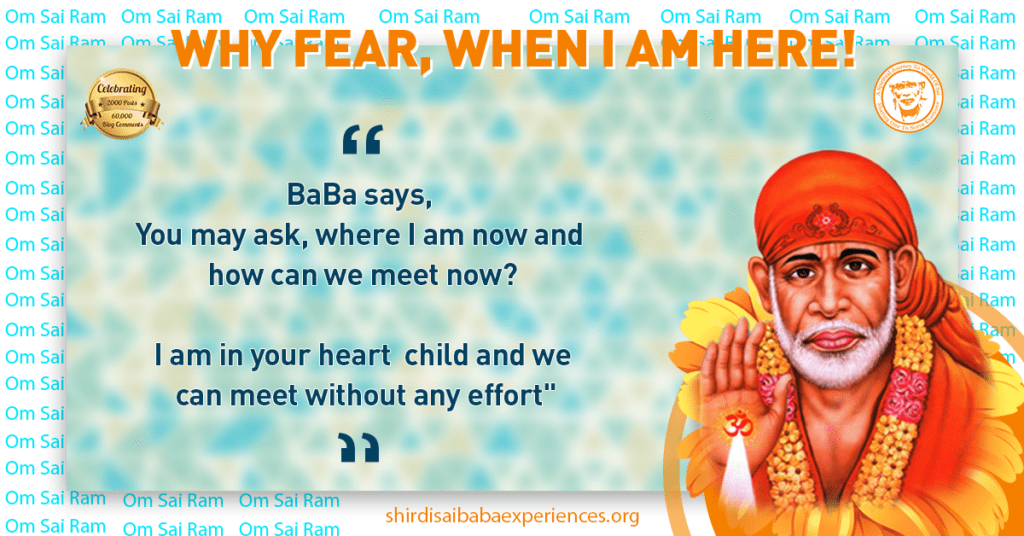 Anonymous Shirdi Sai Devotee from India says: Om Sairam! I am from Bangalore.
This is regarding a couple of issues getting solved after submitting them to Baba. I have an old mobile which has a SIM – the number which has been shared for banks and some other important updates. I forgot to charge the mobile for a couple of days and then I was not able to charge it even though I tried many ways but it was of no use. I struggled with it for a day but it was no use.
The next day I left it to Baba, applied some Udi and put it on for charging. To my surprise the phone started charging and I was able to use it as usual. Thanks a lot Baba.
My Smart TV remote stopped working all of a sudden and was not able to find out what the issue was. New one would cost around 3-4K plus service. I tried all that I know for a week and it wasn't working. I prayed to Baba, applied Udi on the remote and then the next day my wife remembered the old procedure to activate it. Even though we knew it we couldn't remember it until we surrendered our problems to Baba.
Many times I have experienced, whether the problem is big or small – leave it to Baba and it will get solved even without much effort from our side. Om Sairam Om Sairam Om Sairam Om Sai Sri Sai Jaya Jaya Sai. Om Sri Ananthakoti Brahmandanayaga Rajadhi Raja Yogiraja Parabramha Sri Sachidhanandha Samartha Sadhguru Sainath Maharaj ki Jai.
Baba, Please eradicate this Corona virus from the universe. Om Sairam. Sri Sairam Jaya Jaya Sairam!
Sai Kripa
Anonymous Shirdi Sai Devotee from India says: I am from Haryana. I am a small devotee of Shri Sainath.
Recently I was regularly sharing my experiences. With Sai Baba's grace my nephew is recovering from his allergy. Ayurvedic medicines are showing positive results. Thank You Sai Babaji.
In my own personal life I am facing many ups and downs. This month my mother-in-law expired. Everyone got against me suddenly. A weird blame game started against me. I prayed to Sai that her 13 days may go peacefully and no scene must be created. Sai Baba helped me and everything was fine.
I am facing a very bad phase of life without any known reason. Sai please help me to get through all this. Om Sairam!
Baba's Blessing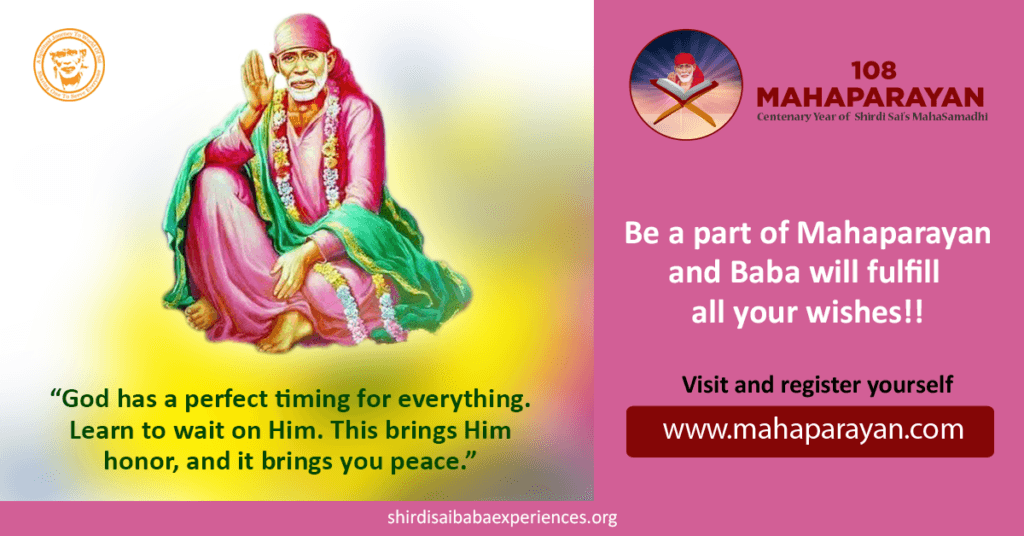 Anonymous Shirdi Sai Devotee from India says: Om Sai Ram! I am a devotee of Baba. Please keep me anonymous. I am from Mumbai and always feel blessed to be at Baba's feet.
Thank you to Hetalji and to the entire team for creating such a wonderful platform where we can express Baba's blessings in our life
I am so thankful and grateful for Baba's blessings for my family, my brother's family and my sister's family. With Baba's blessings all of them are fine and healthy. Thank You Baba.
Thank You Baba for blessing me and my family. Baba, sorry for posting my experience late.
Baba's blessings are always there for me and my family.
Sai Devotee
More from SaiYugNetwork.com
© Shirdi Sai Baba Devotees.com – Member of SaiYugNetwork.com