The Power Of Shirdi Sai Baba Pendant And Seva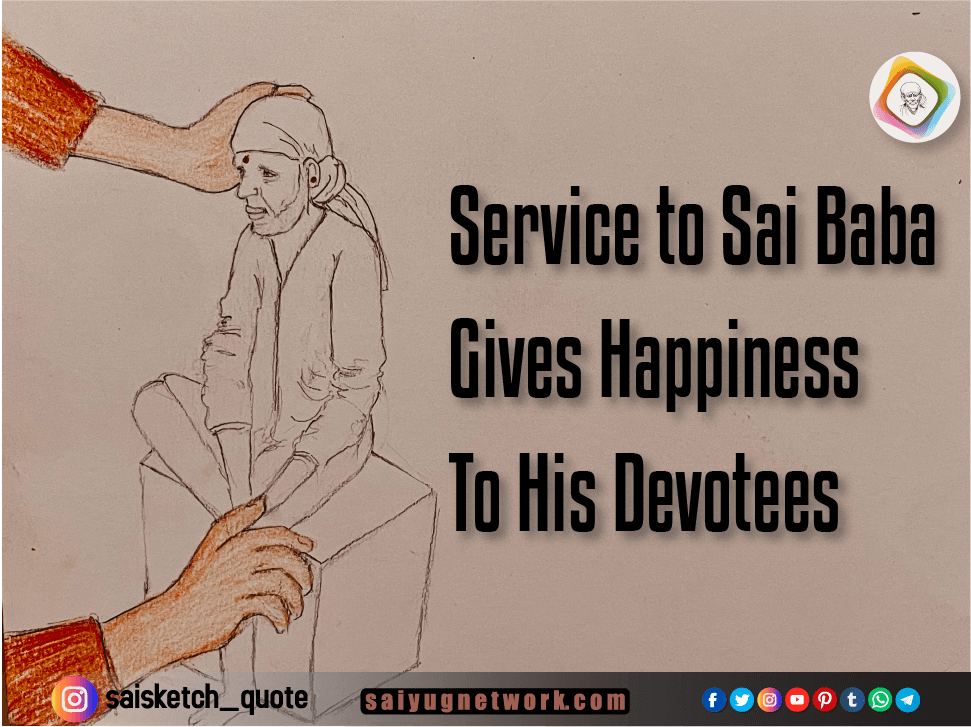 Anonymous Shirdi Sai Devotee from Australia says: Dear Sai Devotees, My post is about how Shirdi Sai Baba cured my social anxiety, depression and explicit content addiction.
I have been suffering from social anxiety, depression, and explicit content addiction for over 10 years. In addition to my social anxiety and depression, I, unfortunately, fell into a bad company which led to explicit content addiction. This addiction triggered my bouts of depression, lack of energy, motivation, and acute sporadic irritability and frustration of not being able to achieve the goals that I set for myself. To resolve my social anxiety, depression, and explicit content addiction, I have undergone multiple psychological therapies and attended and listened to multiple Vedanta discourses in the hope that I will overcome my social anxiety, depression, and explicit content addiction.
At various stages of my life, I contemplated suicide. My parents came to hear of Shirdi Sai Baba's greatness after visiting my uncle and aunt in UAE who had a large, framed picture of Shirdi Sai Baba at their house. In 2019, my parents visited Shirdi and got a wonderful darshan at the Sansthan in Ahmednagar. I started reading the Sai Satcharitra at the end of December 2019 (just after my parents visited Shirdi). During the midst of the Covid-19 pandemic in 2020, after reading several chapters of the Sai Satcharitra, I desired to perform seva at the local Sai Sansthan. However, I had to wait until February 2021 to approach the local Sai Sansthan to register my interest in seva.
When I went for my first seva, I received a pendant from the treasurer of the local Sai Sansthan. I am not accustomed to wearing gold chains, rings, and pendants from a young age as I found it uncomfortable to wear any jewelry ornaments. Hence, I did not wear the Shirdi Sai Baba pendant given to me by the Sai Sansthan treasurer. At various times after receiving the Shirdi Sai Baba pendant, I would look at the pendant and have a desire to wear it around my neck. However, I would soon forget about wearing the pendant around my neck and move on to my daily activities.
During a Covid-19 lockdown in 2021, I lost my job and was quite depressed. At this time, I prayed to Sai Baba and desired to do seva again at the local Sai Sansthan. After a Covid-19 imposed lockdown in mid-2021, I was looking forward to re-commencing my seva at the local Sai Sansthan. At this time, I noticed the Sai Baba pendant in the Murthi cupboard at my home and asked my mother for a string that I could use to tie the Sai Baba's pendant around my neck. Luckily there were two black strings in the Murthi cupboard itself that I could use for tying the Sai Baba pendant around my neck. I tied the pendant around my neck and re-commenced my seva at the local Sai Sansthan.
Now that I have been performing seva at the local Sai Sansthan for a few months and I have noticed a sizable decline in my social anxiety as I have been socializing with other seva volunteers on a weekly basis. There is a familiarity that I have with the other seva volunteers which makes me feel comfortable and accepted as part of a regular social circle. In the weeks that have passed after wearing the Shirdi Sai Baba pendant around my neck is a sizeable reduction in my depression and elimination of my explicit content addiction. I listen to the Vishnu Sahasranamam every day which enables me to keep my mind under control and at peace. I definitely feel a sense of optimism moving forward that Sai Baba will shower me with His grace and blessings so that I do not suffer from social anxiety, depression and explicit content addiction.

Jai Sai Ram!
Sai Baba Experience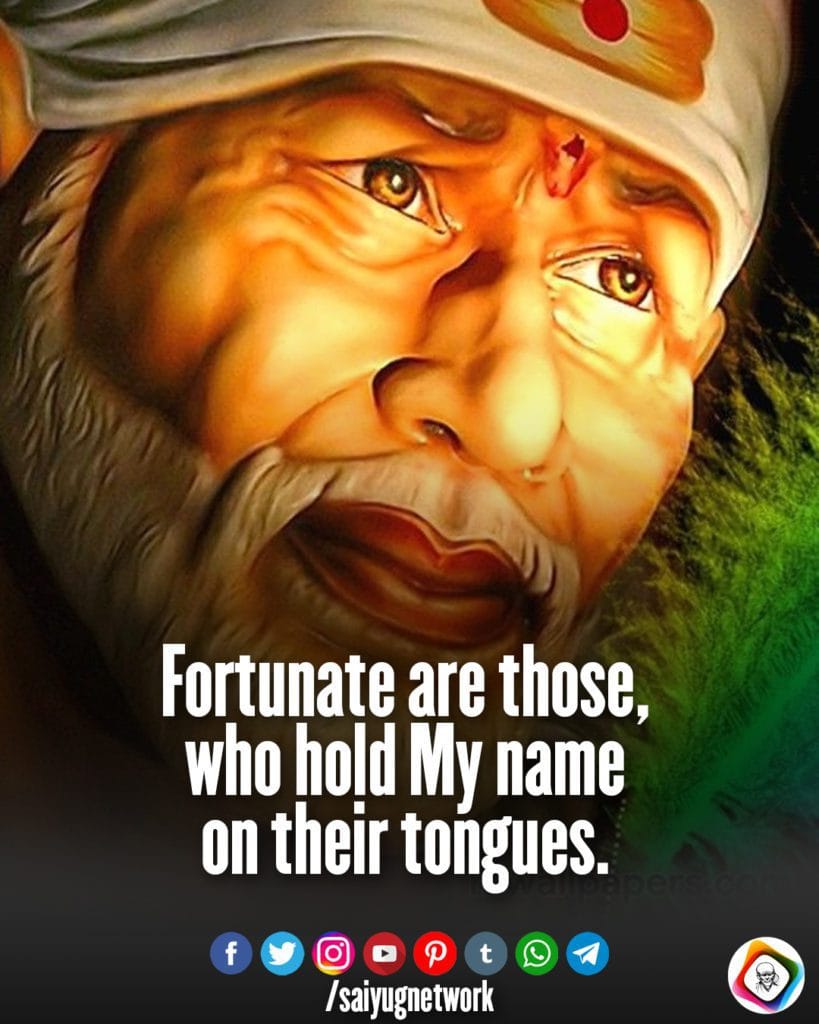 Anonymous Shirdi Sai Devotee from the USA says: I want to be anonymous. I like to be called Sai's daughter.
Thank you Hetalji and team for providing us this platform where we Sai devotees can share our beautiful experiences with our Sai family. Today here I am again to thank my Sai from the bottom of my heart for everything that He is doing for me and my family.
I know Sai that 'Thank You' is a very small word for everything that You have done for us. I will definitely try to follow Your path and try to be as You want us to be, but Sai I am a human being if I do anything wrong with or without my knowledge then please, please forgive me Deva.
1. Thank You Sai for always holding my hand and helping me in everything I do.
2. Sai You know very well that this time's sale too happened only and only because of You. Thank You Sai for giving me strength and holding my hand making sure that every single item was properly done and everyone liked it. Sai I have got such good feedback and I vow all those to only You Sai.
3. Sai, my husband got his EAD card. Thank You so much Sai for resolving our things so well and in proper time. Who else can plan all these other than You my Deva.
4. Sai my kids are doing very well in school and it's all because of Your blessings Deva. They love You so much Sai. Please always be with them and correct them whenever they are making mistakes.
5. Sai both my kids started Mahaparayan and they have already started seeing so many miracles of Deva. Thank You Sai. Sai, they love You so much. Please, please always be with them, Deva.
6. Sai my husband is doing very well in his work too and he got a new project. It's all because of You Deva, without You we cannot do anything Sai.

Thanks for everything Sai. What will we do without You my Deva? We are nothing without You Sai. Love You my Sai.

Om Sai Ram.
Sai Baba's Udi Miracle And Blessings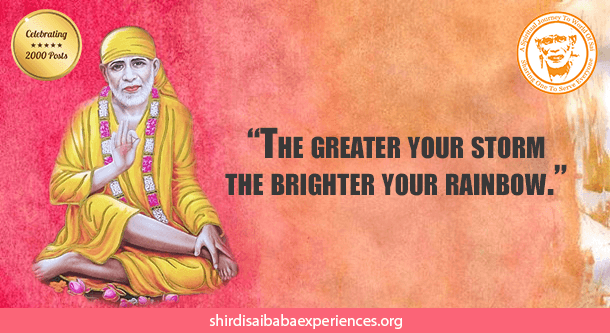 Anonymous Shirdi Sai Devotee from Canada says: Om Sai Ram! My humble pranam at the lotus Feet of Baba.
First, I want to thank Hetalji and the team for providing us with this wonderful platform where Sai devotees can share their experiences with other devotees. After reading these experiences my Shraddha towards Sai gets stronger and I hope it also helps in strengthening other beliefs towards Sai.

Even though I am not a true devotee of Sai and just perform my regular prayer every day, I am always experiencing Baba's miracles and blessings. This has given me an assurance that Sai is listening to my prayers and always with me when I need Him.
I had promised Sai that if my son succeeds in his medical school entrance exam then I will post my experience with other devotees to let them know how if you truly believe in Sai then He will be there with you at every step of your life.
Last summer my son started studying for this toughest medical school entrance exam (MACAT). He was working very hard and doing his practice exams every week just to test himself. Week by week he was improving in all the sections except one section (CARS). He was getting disappointed that no matter how hard he was studying this section he was only scoring below the minimum requirement. He was getting nervous as the final date was coming closer. Three weeks before his exams I gave him Sai Udi and told him to pray to Sai next time and apply the magical Udi just before writing his practice test. By Sai Baba's grace, for the first time in three months, he scored good grades. He was so happy, and this boosted his confidence. This increased his faith in Baba and now he prays every day and applies Udi before his test.
Then the final day came when he went to write his actual MACAT exam on the Ganesh Chaturthi day. I prayed to Sai to be with him all the time. His exam was overall tough and he was not sure if he would get good scores to apply to medical schools in Canada or the USA.
I told him to keep praying every day and Sai will show him miracles. Then his result came during Navratri and he was so shocked and happy that he did well in his first attempt. He scored sufficient grades to be eligible to apply to medical schools and I truly believe that this is only Sai's miracle and blessings. We visited Sai temple to thank Sai for showing this miracle to us.

Sai, this is just the first step of the exam that he cleared and he still must go through two more difficult steps; writing application and interview process. The interview is the most difficult part, but I know Baba is there with my son in every challenge that he must face to get into medical school. Please Sai, be with him at every step and get him admitted to a good Medical school and I promise that I will share my experience on this platform again.

Om Sai Ram!
Various Miracles Of Sai Baba In A Day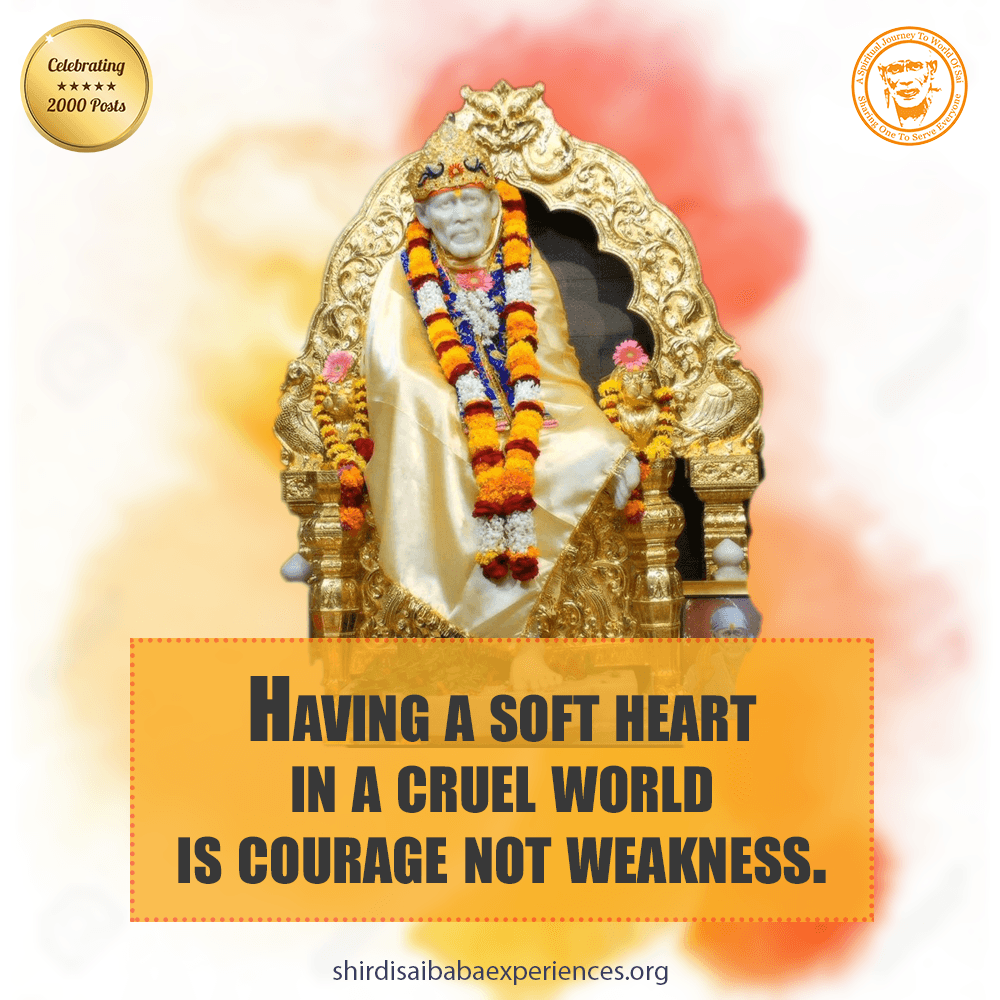 Anonymous Shirdi Sai Devotee from India says: I am like a single drop of water in the vast ocean of Baba's devotees.
Thank you Hetal Ma'am and Pooja Ma'am. With Sai Baba's blessings, we got a splendid place where we can hear, share with Baba's devotees from all around the world. I experienced many miracles in just one day. I keep on asking for help and merciful Baba blesses me all the time. So my experiences of Baba's blessings are as follows:
1. I was cleaning the house for Diwali, for which I changed some furniture locations. After which when I switched on the TV, it was not functioning properly. I got worried as my husband would have scolded me for that. I prayed to Baba immediately to let the TV function properly. Thank You Baba for helping me, by making the TV to function properly.
2. My father got cold suddenly with a sore throat. I prayed to Baba to cure his cold as he is alone and a hypertension patient. Baba listened to my prayers and cured my father's cold. Thank You Baba for the timely help.
3. For taste I added a green chili in mustard fish curry for my father. It became very hot. My father has an acidity problem. It becomes worse when he eats spicy food. So I asked for forgiveness to Baba for adding the chili and promised that I would not repeat further and to but please help me this time. Merciful Baba helped this time also.
4. Baba helps my little son to sleep comfortably almost every night. Thank You Baba for everything.
5. Baba, help my son in studies also and during the classes also.
Thank You Baba for accepting us. Baba, if by ignorance I left any of Your blessings and miracles then please forgive me. Om Sai Ram!
Sai Baba Is Savior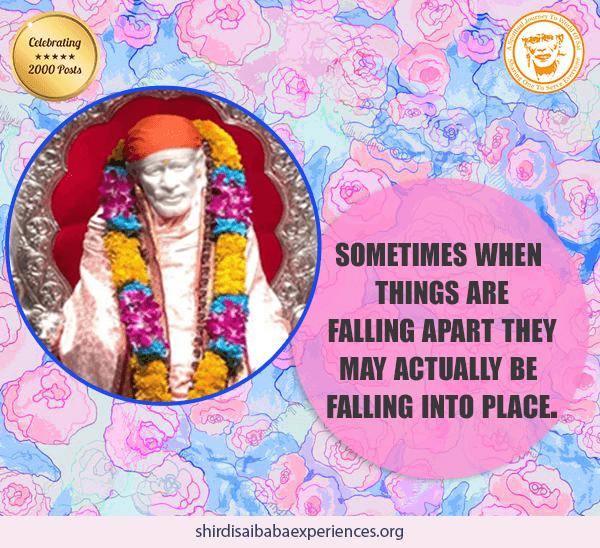 Anonymous Shirdi Sai Devotee from the USA says: Om Sairam! I am one of the sparrows that Baba has pulled towards Him. He humbly pulled me towards Him and Baba has been showering His blessings on us throughout our life. Baba also pulled my husband towards Him and now he has become a sincere devotee of Baba. Thanks a lot, Baba for everything.
Kudos, to the people maintaining this blog. You all are blessed ones and may Baba continue showering His blessings on you all. I am part of the Global Mahaparayan group because of His blessings. Whenever I feel low I read the miracles of Baba on this site and I get more energy and peace.
My mother-in-law sent a big parcel for Diwali and I was worried whether the parcel would reach safely without any delays because I had heard from one of my friends that their parcel was returned back after being in customs for 10 days. I prayed to Baba that the parcel should reach safely and without delay. By Baba's grace, the parcel arrived safely two days later.
My son was not feeling good for the past two days and I started giving him Udi and prayed to Baba to take care. He has started feeling better. Thank You, Baba. Please bless all Your devotees. Om Sai Namo Namah, Sri Sai Namo Namah, Jai Jai Sai Namo Namah.
Thanks To Sai Baba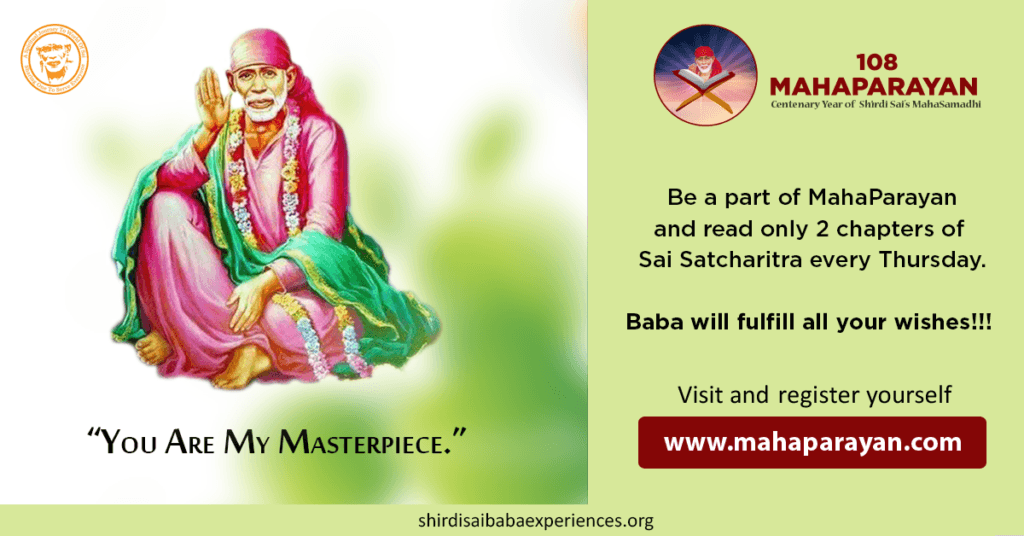 Anonymous Shirdi Sai Devotee from the USA says: Om Sai Ram. Om Sai Ram to all Sai devotees. Thank You to the team for maintaining this blog.
I want to thank Baba from the bottom of my heart for His help with a tough situation yesterday. He saved me from it even though it was my fault. He also helped me this morning with a difficult situation that otherwise could have gone very bad. I am ever so grateful to You Baba and You know what I am waiting for. Please bless everyone. We are always at Your feet. Thank You so much Baba.
---
An interesting book "ShirdiChe Sai Baba" is being shared on Shirdi Sai Baba Books.com, in parts. It is a book worth reading by those who are keen in knowing veiled history of Sai Baba during His times. 
More from SaiYugNetwork.com
© Shirdi Sai Baba Devotees.com – Member of SaiYugNetwork.com