Sai Baba Miracles
Anonymous Shirdi Sai's Daughter from the USA says: I want to be addressed as Sai's daughter. Thank you Hetalji and team for providing us this platform where we Sai devotees can share beautiful Sai experiences with our Sai family. 
Today I am here again to thank my Sai for loving me and taking care of me like a small baby. Thank You Sai as this time also everything went very well and that too only because of Your grace, Deva. 
Thank You Sai for helping my friend's mom to heal from cancer. She is also Your devotee, Sai. I was sure that You will take care of her as I knew that You will not leave our hands when we trust You. 
Thank You for the announcement on Friday about the full time position, Deva. I know very well that if it is good for me then You will definitely give me and I completely trust You my, Baba. Thank You for everything Sai. Love You Sai. Om Sai Ram. 
Sai Baba The Saviour
Anonymous Shirdi Sai Devotee from the USA says: I am a Sai devotee from the USA staying with my husband and kid. Firstly thank you Hetalji for giving this platform to share our innumerable experiences with Baba. I cannot pen down all my experiences with Baba because it's impossible to note His infinite blessings. Thank You Baba for everything and for listening every time I call.
Coming to my experience: We stay in the US and recently came to India for vacation. So my kid who is four years old refused to come to my mom's place and cried for his father every time I took him home. Then I asked Baba to please let me live some days with mom and make him happy there. Then next time I came he was not crying anymore and playing with other kids. I had told Baba that I would share with everyone if it happens and Baba listened to me.
How will I be able to pay Your debt, Baba, for helping me at each and every step in my life? Keep showering Your Blessings Baba. Please make everything smooth for our return and please give us good reports for routine check ups.
Sainathaya Namah.
Sai Baba Answered Prayers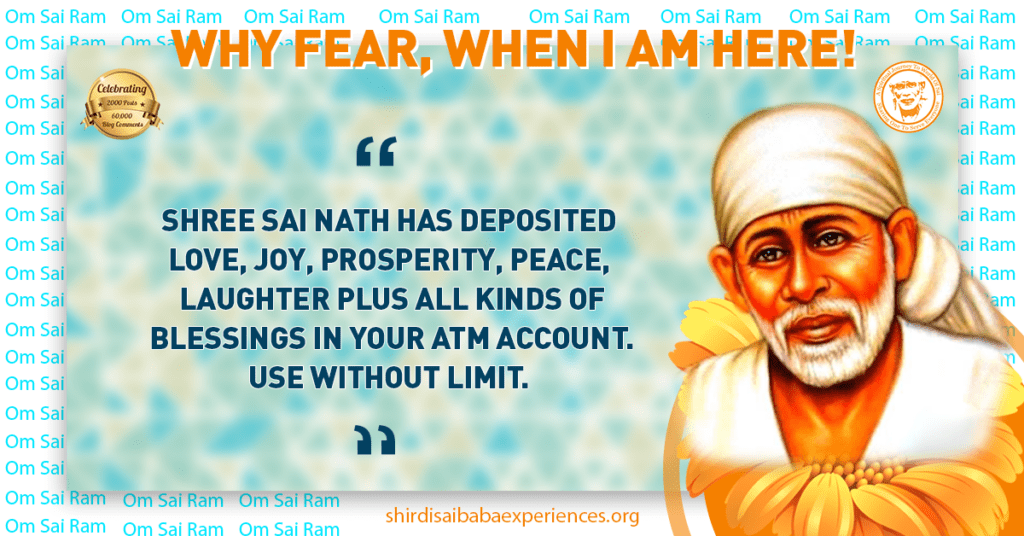 Anonymous Shirdi Sai Devotee from India says: I am a Sai Baba devotee. I have prayed to Baba for my husband's job many times. Finally He answered my prayers and he got a good job. I had promised Baba that I will post my experience here once my husband gets a job. He is facing some issues in his job. Please help him, Baba. 
My husband bought a house for his parents four years back, but still we didn't get the house due to some politics. Devotees please pray for us to get the house. My husband is losing belief in God due to suffering. Please Baba, be with us. We are facing many health issues too. Please give us good health and peace. Om Sairam. Please be with me. 
Experience With Sai Baba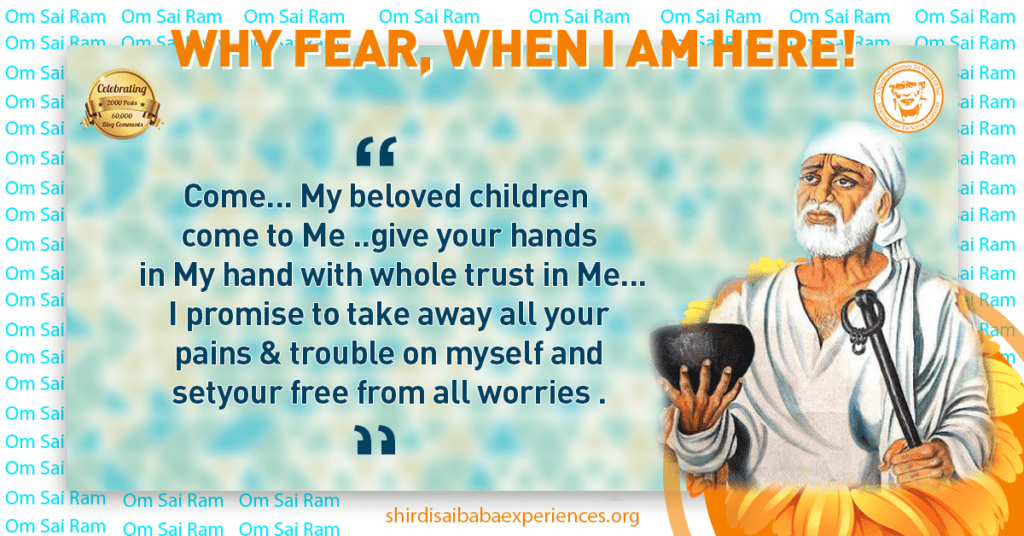 Shirdi Sai Devotee Maheswara from India says: I am Maheswara from Hyderabad working in the IT Field. 
Coming to my experience; today I had a very good experience. I am working on a critical project and as a part of the project one issue came up. We couldn't fix it and it was very critical to complete our work. I prayed to Baba. Then with the help of another person the issue got resolved.
Baba, please help me to come online tomorrow at 7.05 AM. Om Sai Nathaya Namaha
Baba, Please also resolve my personal life issues before going to court and please also help to sell my flat at a good price.
Thanks To Sai Baba
Anonymous Shirdi Sai Devotee from the USA says: Om Sai Ram to all Sai devotees. Thank you to the team maintaining this blog.
Om Sai Ram. I was praying to Baba to please stop the situation and that if He helped then I would share the experience. It was giving me so much stress and I kept praying to Baba that I know He would only do what is best for me and that I trust Him. Yes our dear Baba helped and I am not able to say how thankful I am. Baba, please forgive me as I know I make a lot of mistakes but I am so blessed to always be at Your feet. Thank You so much dear, Baba.
Sai Cured Cold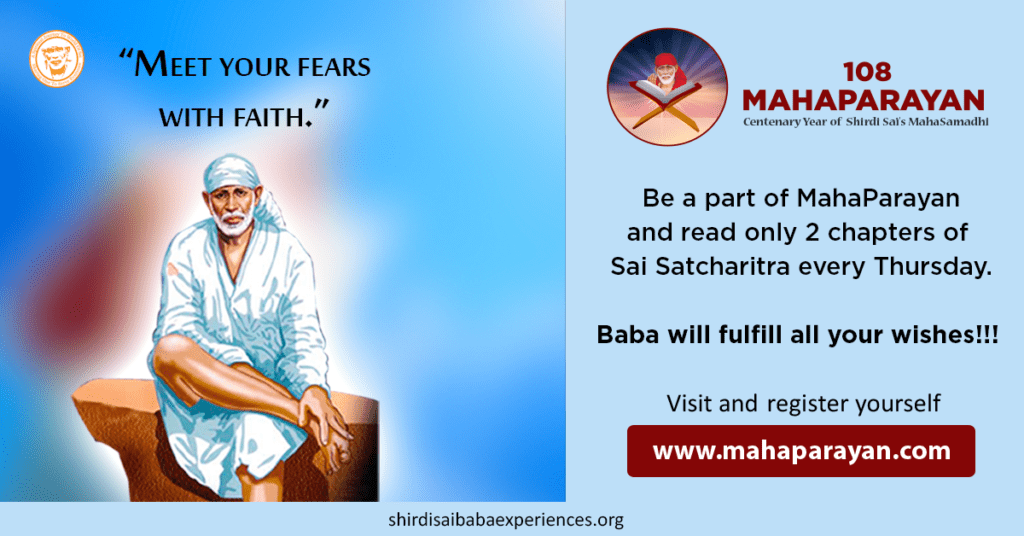 Anonymous Shirdi Sai Devotee from India says: I am a small devotee of Sai Baba. Thank you team for this wonderful platform. 
Yesterday evening I developed a cold which turned out to be the worst in the night. So as my daughter was suffering for two days, I prayed to Sai Appa that when I wake up by tomorrow morning the cold should be cured. As always my Appa cured our cold. Thank You Appa You are always there for us. Please be with me and my family. Please shower Your blessings on us. Om Sai Shri Sai Jai Jai Sai.
---
More from SaiYugNetwork.com
© Shirdi Sai Baba Devotees.com – Member of SaiYugNetwork.com