Sai Baba Saved Family From The Health Issues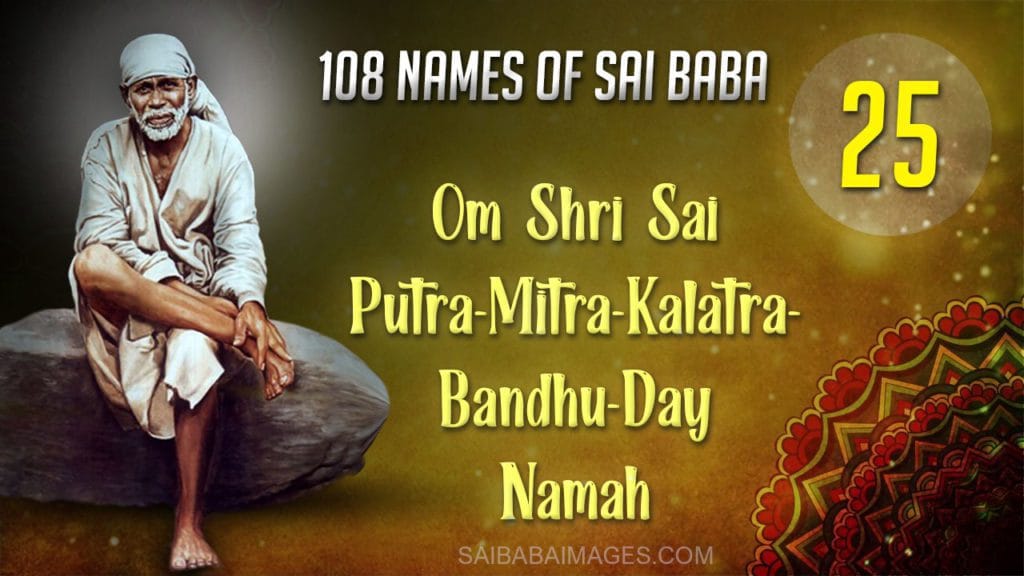 Anonymous Shirdi Sai Devotee from India says: I am a blessed Baba's daughter. Hetalji, I am very thankful to you for publishing all devotees' experiences and strengthening the devotees' belief in Sai's lotus feet.

I am writing about how Baba saved my family from health issues. Baba asked me to offer the Smoking Pipe and bidi in Baba's questions and answers. Repeatedly I got the same answer only whenever I checked the questions and answers for one of my personal problems. I had ordered the items online and I went to Baba's temple and offered the same. Everyone looked at me very strangely. My husband also suggested not believing in these things. But I had a strong faith in Baba's words. I went to the temple and offered my offerings to Baba.

After one week again I got the same answer repeatedly for my questions in Sai questions and answers online. Again I ordered the items online and I was offering the same to Baba in my pooja room. After 15 days I went to a regular health check-up and immediately the doctor suggested that I go through two small surgeries after surgery my recovery was very slow. I was not able to eat anything for almost a month. I ate a little food and my digestion was also not good. Slowly I recovered after a month due to Baba's grace. My husband also went for regular health check-ups and the doctor suggested to him that he had to go through the surgery due to some small infection. He also went through surgery and recovered. Then my kid also faced some health issues around one week. I felt very bad as continuously we faced health issues.

After a month my mother was admitted to the hospital and she was not even able to speak during that time. She is staying in a different location. I was not in a position to travel due to health issues in my family. I was continuously praying to Baba to help her. She recovered but after 15 days when she was cooking, she got to hurt her legs and hands. After a week even my dad also got a fever and he also was not well for one week. After a week he recovered. Not sure why these things are happening. In 15 days my father and mother felt better and recovered from health issues.

One day I had a very bad dream where my sister's kid and sister were not well. I was in tension for the last few months due to health issues we were suffering. Then after two days my mother called me and said that both my sister and her kid were not well. My sister's kid was admitted to the hospital for a week. Again after a month, my sister's kid was infected with omicron. Then after two days my sister and brother-in-law also got infected. My brother-in-law and my sister's kid recovered after 3 to 4 days but my sister's condition was very bad. I was continuously praying to Baba to please save my family from all the health issues and calamities. My sister recovered in a week. Every Thursday I offered whatever Baba suggested to me. By the time I finished the offerings of the items that I was told by Baba on every Thursday continuously for three months, all health problems in my family vanished. No harm happened due to Baba's grace to my family members due to health issues. My family came out safely from all the health issues and calamities. Baba, please protect my family always and shower Your blessings.
Sai Baba Blessings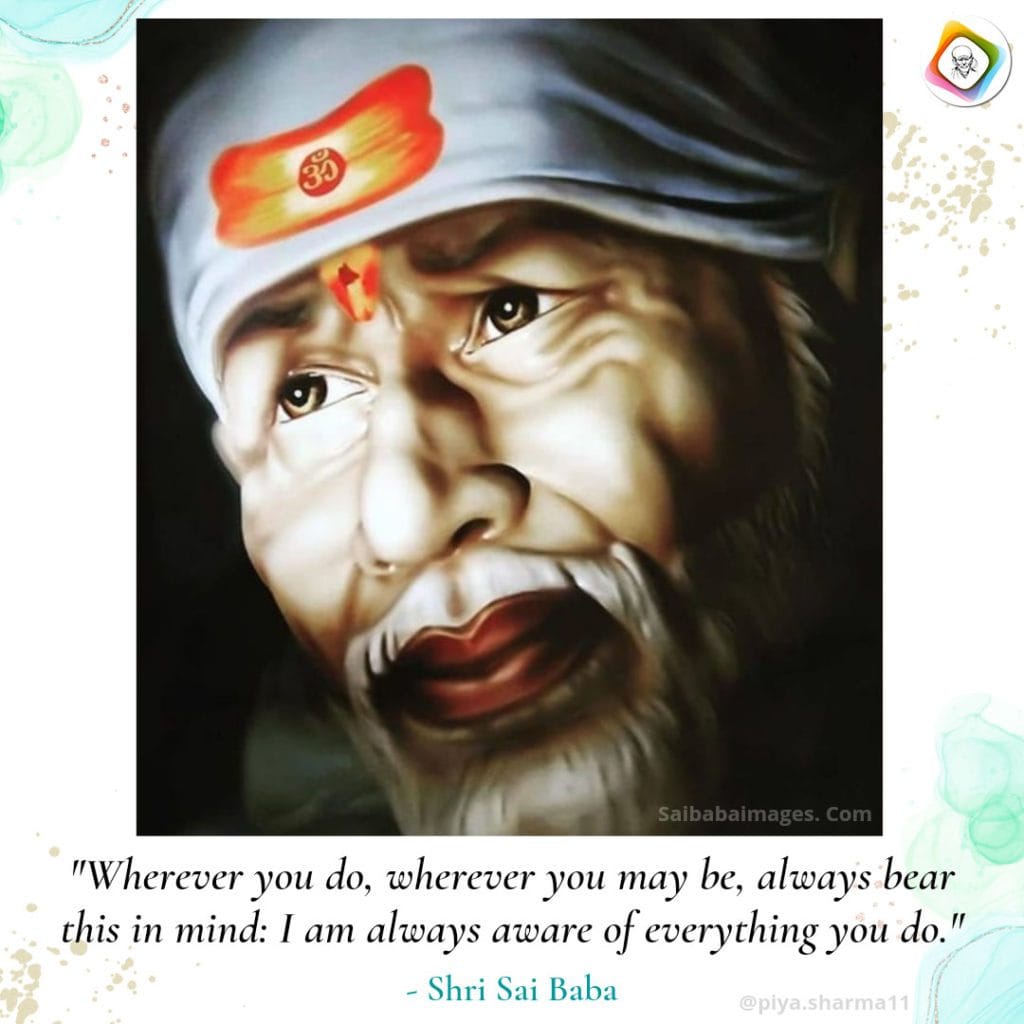 Anonymous Shirdi Sai Devotee from India says: Sai Baba is my God, Guru and I'm waiting for the day when He includes me in His list of devotees.
Yesterday was Thursday. I had to read chapters 1 and 2. The second cycle of my MahaParayan. The first cycle for my Roll no started with chapters 1 and 2 on Vijaya Dasami which was also Oct 15. In my earlier experience, I had stated how with Baba's blessings I started working after a break of 10 years. A couple of weeks back my company which was located in another city from where I reside had asked the employees to start working from the office. I was apprehensive and feared that the day when I had to shift to that city was coming near. I just put the thought out of my head and went about with my work leaving all this burden in Baba's hands.

Yesterday they called for another meeting with all the employees and announced that all employees had an option of working from home permanently. It was a huge surprise as I was expecting that they would announce the dates that we were supposed to join back working from the office. I was very happy and convinced that it was all Baba's blessings.

Also, there was an issue in one of the assignments that I had to do and it went on for two days with no resolution in sight. I was awake for most of the night to resolve it but had no luck. Finally, after two days the issue got resolved with the help of my teammates. I keep facing a lot of issues at work, maybe because of the long break or for some other reason. Praying that whatever I do goes well by Baba's blessings.

Please also take care of my parents who have been having health issues since December.
Om Sai Ram.

Sai Baba Cured Daughter's Fever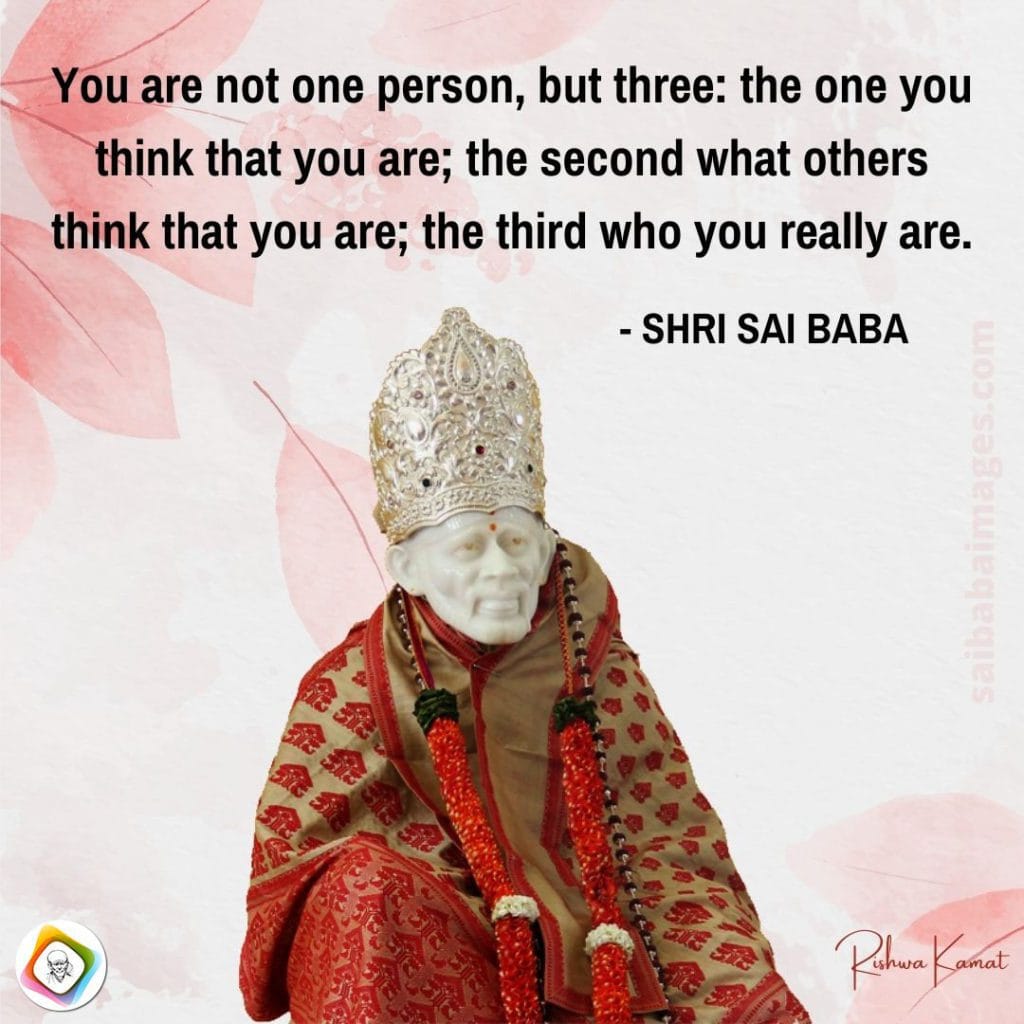 Anonymous Shirdi Sai Devotee from New Zealand says: Om Sai Ram. My daughter used to get unexplained fevers very often for the last five years. She used to feel very sick and was not able to do anything. Doctors could not help her and finally said that it was psychological i.e. it was in her mind. She saw many doctors, took medication for years, prayed in many temples, and saw astrologers but nothing helped.
Finally, my friend suggested Sai Baba's 9-week Vrat, which I did following all the rules from the vrat book. Thank You Sai, You heard my prayers and her fever has gone. She does feel shivers at times but the fever that she used to get is definitely gone. Om Sai Ram. I have only started praying to Sai recently but I can feel Sai's blessings on us. My daughter who is a lawyer could not work a regular job because of her many health issues but thank You Lord she has one less – fever issue now and I can feel that the Lord God Sai is helping her. Om Sai Ram!
Sai Baba Krupa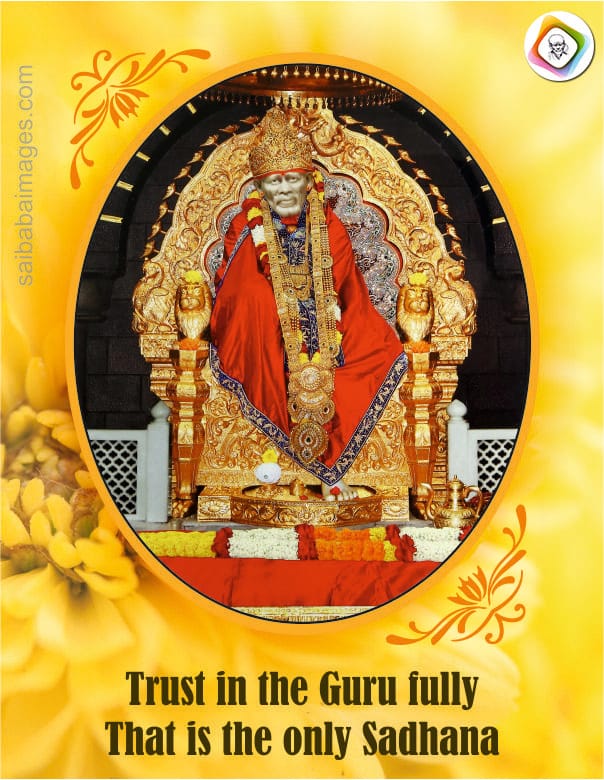 Anonymous Shirdi Sai Devotee from the US says: We live in the USA and Baba pulled me towards Him three years back.
Since then I have been continuously experiencing His miracles. My son's IV medication was started and after 30 minutes he was having pain. I promised Sai that I would share the experience here if my son's pain was cured and his IV medication was successfully done. I put Udi and chanted Sai Rakshaka Sharanam Deva and Ammavaru's Stotram. The doctor came after 10 minutes and asked him some questions and it was a miracle that within five minutes his pain was cured. Thank You, Baba, for curing his pain in 15 minutes. Without You, it would not have been possible. Please forgive my mistakes and I pray for good health for my son. Om Sai Rakshaka Sharanam Deva.
Thousands Of Miracles Of Baba Sai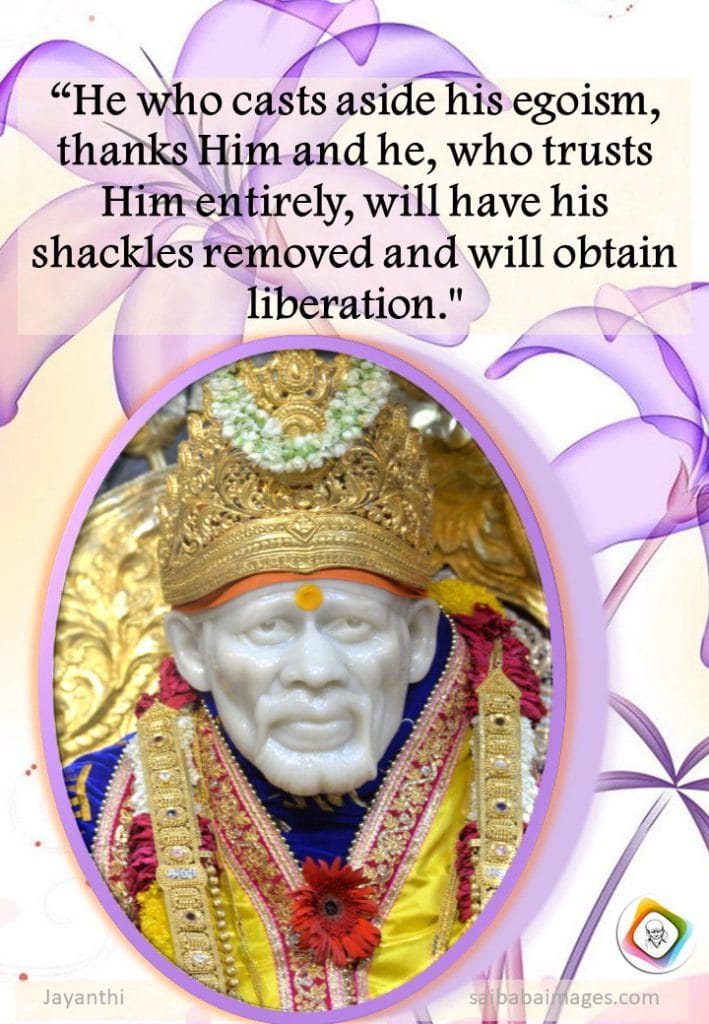 Anonymous Shirdi Sai Devotee from India says: I am from Odisha. For me being at Baba's feet is everything. Sai is everything to me.
This is a bunch of the grace of Baba on us. With the grace of Baba I and my little son traveled by car safely and of course without motion sickness. My little son was chanting Om Sai Ram for Baba is the only helping hand for him.
Baba saved my son and me from getting malaria. Many times Baba helped our family members to travel safely. Baba helped my son to have a good sleep without wheezing. Thank You Baba for everything. Om Sai Ram.
Sai Baba's Help At The Doctor's Office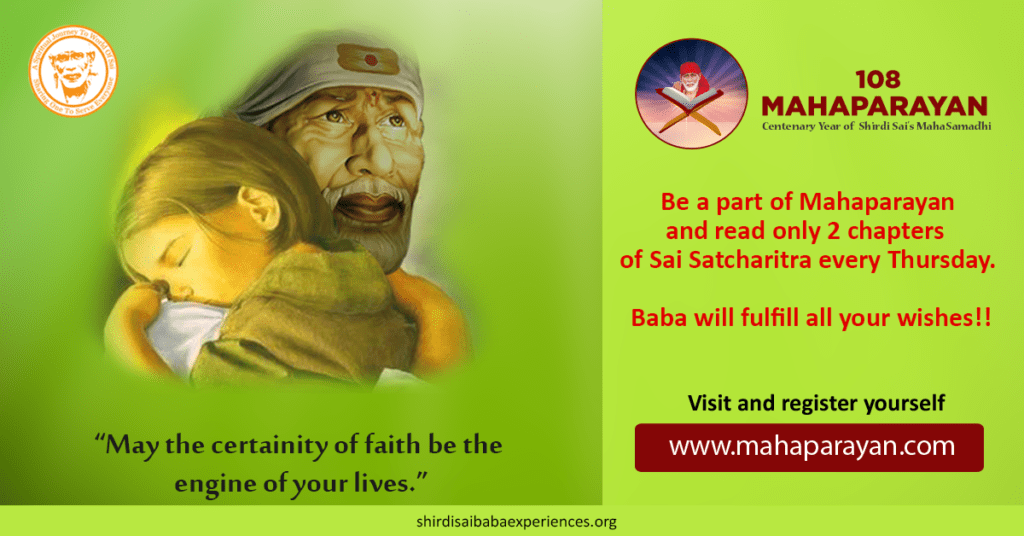 Shirdi Sai Devotee Harish N R from USA says: I am a simple devotee of Baba.
Om Sai Ram!

Today I had an eye check-up and they took some tests in lieu of a dilation test so that I don't have to wait that long. She said something about pigmentation and naturally, I was a bit concerned. They took the scans again and she said that it was much better once it was properly taken. She said that I may have to repeat this test in 6 months but also said that she was not worried at this time. I prayed to Sai right there to make everything alright and He did.

Jai Sairam!
---
More from SaiYugNetwork.com
© Shirdi Sai Baba Devotees.com – Member of SaiYugNetwork.com