Niece's Wedding With Sai Baba's Grace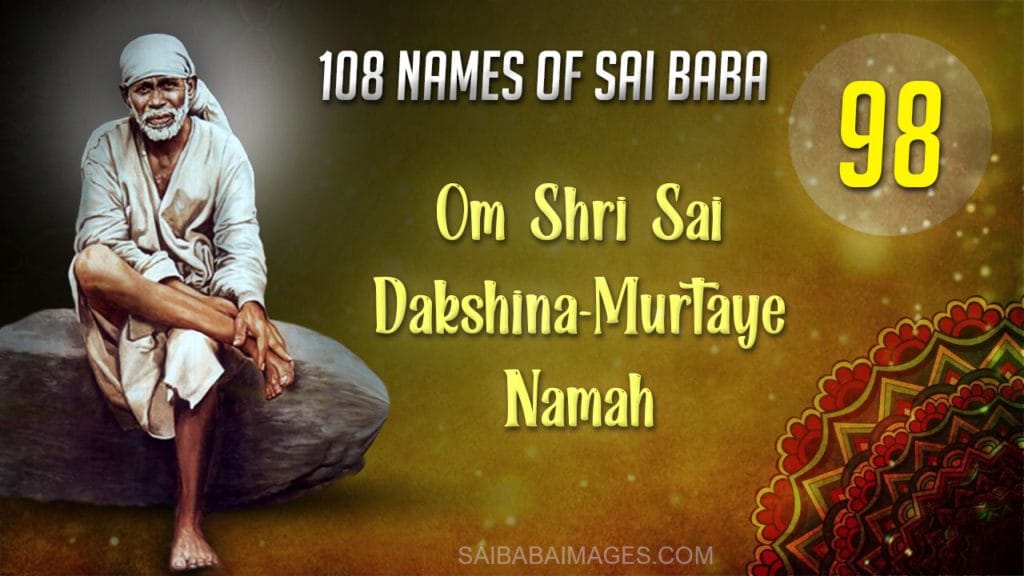 Anonymous Shirdi Sai Devotee from USA says: I am a Sai Baba's devotee from the US. First I would like to thank Baba for His miracles. Thanks to this Global Mahaparayan group and to the leaders also.
I would like to say sorry to Baba for my late posting because I had promised to share Baba's miracles but didn't do it till today. Please forgive me Baba for all my and my kid's mistakes.
I live in the US, so whenever I visit India, I visit all of my cousins and relatives. One of my cousin's daughters who is in her late 30s could not find the right match for her and so my sister was in a very bad depression worrying about her daughter all the time. She has been all alone since her husband passed away when her daughter was three years old. When I visited her I saw a Sai picture on the wall and I asked who was the Sai Baba devotee there. My sister said that her brother hung that picture there.
After returning back to the US, I asked my sister to do 9 weeks of Puja for her daughter's marriage but my sister said that she had been doing so many pujas and vrats but she got no answers from God and so her daughter should do it herself wholeheartedly then only she would get God's blessings.
Now I talked with my niece about 9 weeks of Puja and how powerful it is and gave her a few examples of my life's Sai miracles and also told her to join the Global Mahaparayan group. Initially, she gave some excuses that it was difficult to do it every week but I asked her to do it for my sake and for the 9 weeks puja. She said okay and started reading Mahaparayan and started her 9 weeks of vrat. She also gave up nonveg during vrat which I didn't tell her to do!
After three months, one day my niece called me and gave a good news "Chihthi, I found a guy. I've been talking with him for about the past two months. I like him and so have decided to get married." Oh, Sai, what great news, I literally cried after hearing this news first thing in the morning. Sai made impossible things possible.
They got married in two months. Her husband is super nice and they are leading a very happy married life. Jai Sai Ram! Baba, I cannot thank You enough for what You have done for my niece. Om Sairam!
Sai Baba Decides The Best For Us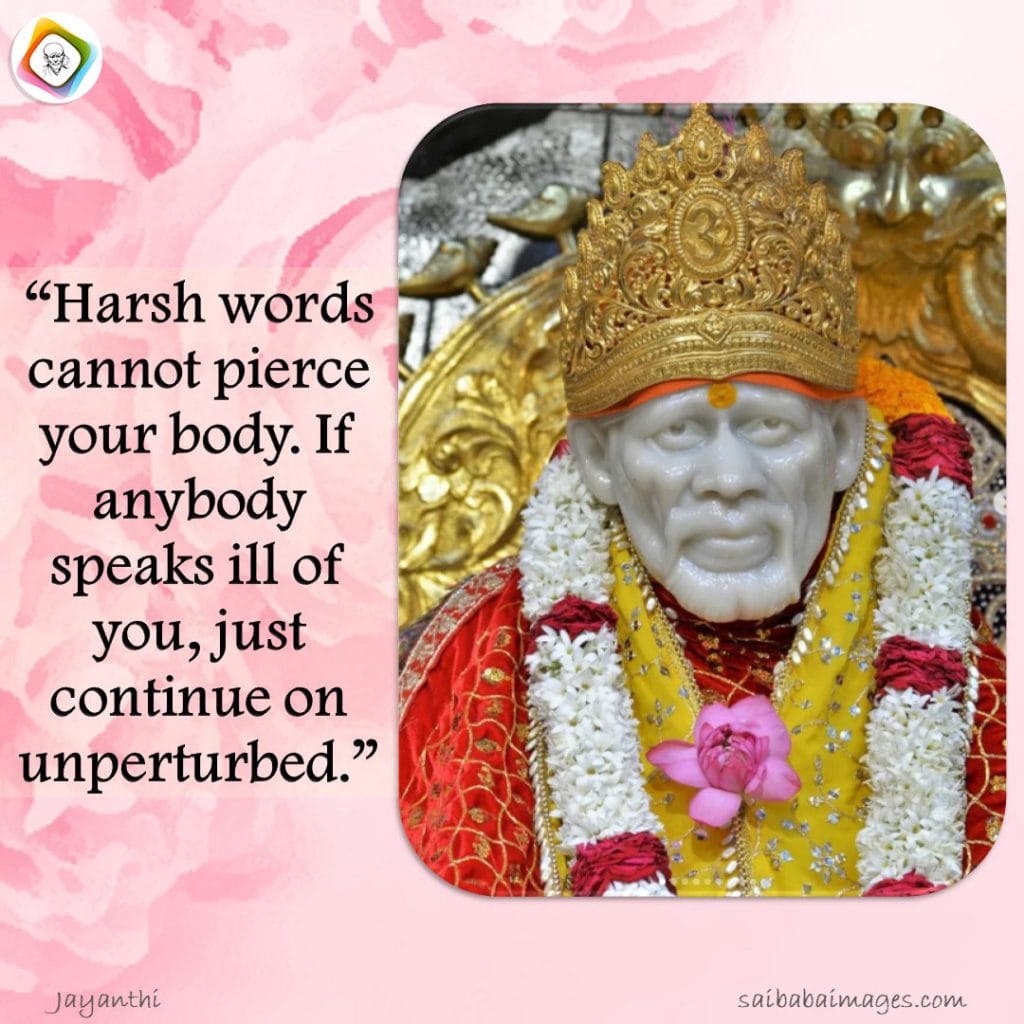 Anonymous Shirdi Sai Devotee from India says: Om Sairam. Thanks to Sai and the team behind this blog.
Coming to my experience, recently my family found a match for me from an online site and we started talking over a few days. However, towards the end of the week, I did not find the other person compatible and I informed him that it could not proceed further. I was scared of retaliation and unnecessary arguments. So I prayed to Baba to save me and my mom from all these consequences. So Baba protected us from further issues. However, the guy's parents were worried about why I was unable to accept their son and kept calling me repeatedly. This was also solved by Baba Who gave confidence to my mom and ended the conversations between both parties smoothly.
Baba, in my life I have realized that I am bad at confronting people if they have made mistakes and I am scared of trying something new. Please help me overcome this weakness. Also, I have scheduled my health check-up for the coming week, so please give me healthy reports instead of any abnormalities. Baba, provide me a life partner of Your choice as You know what is best for me. Om Sairam – Our Kaliyuga Kalpataru.
Sai Baba Helped With Career Progression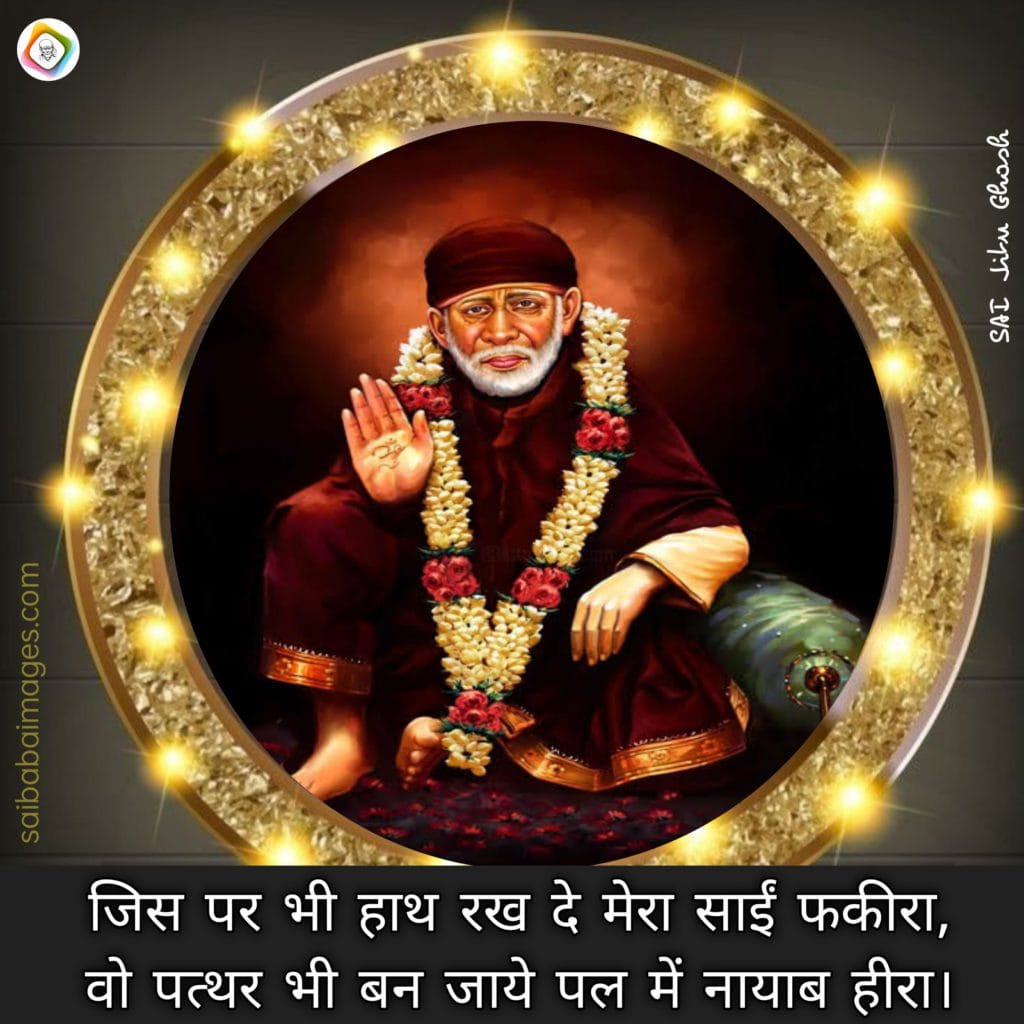 Anonymous Shirdi Sai Devotee from Malaysia says: Thank you Hetalji and team for giving us this platform to share our experiences.
On Thursday (2/6) I received a call from my manager saying that she would be recommending me for my career progression with HR during our annual KPI round table. In January she just verbally told me that if I continued performing then she may consider promoting me. Deep in my heart, I was looking for this promotion for a long time so that my salary could be revised well. I did my job as usual and tried to perform and by Baba's grace, she agreed to recommend me for promotion. This good news was given to me on Thursday. Isn't it Baba's Leela? Whilst on the call with her I silently looked up and thanked Baba from the bottom of my heart.
Trust me, devotees, He is with us in times of happiness and sadness. I can never imagine my life without Him though sometimes I am not a perfect devotee He has always been there for me. Thank You so much, Baba. Please bless other devotees with happiness and success too. Sai Ram!
Sai Baba's Blessings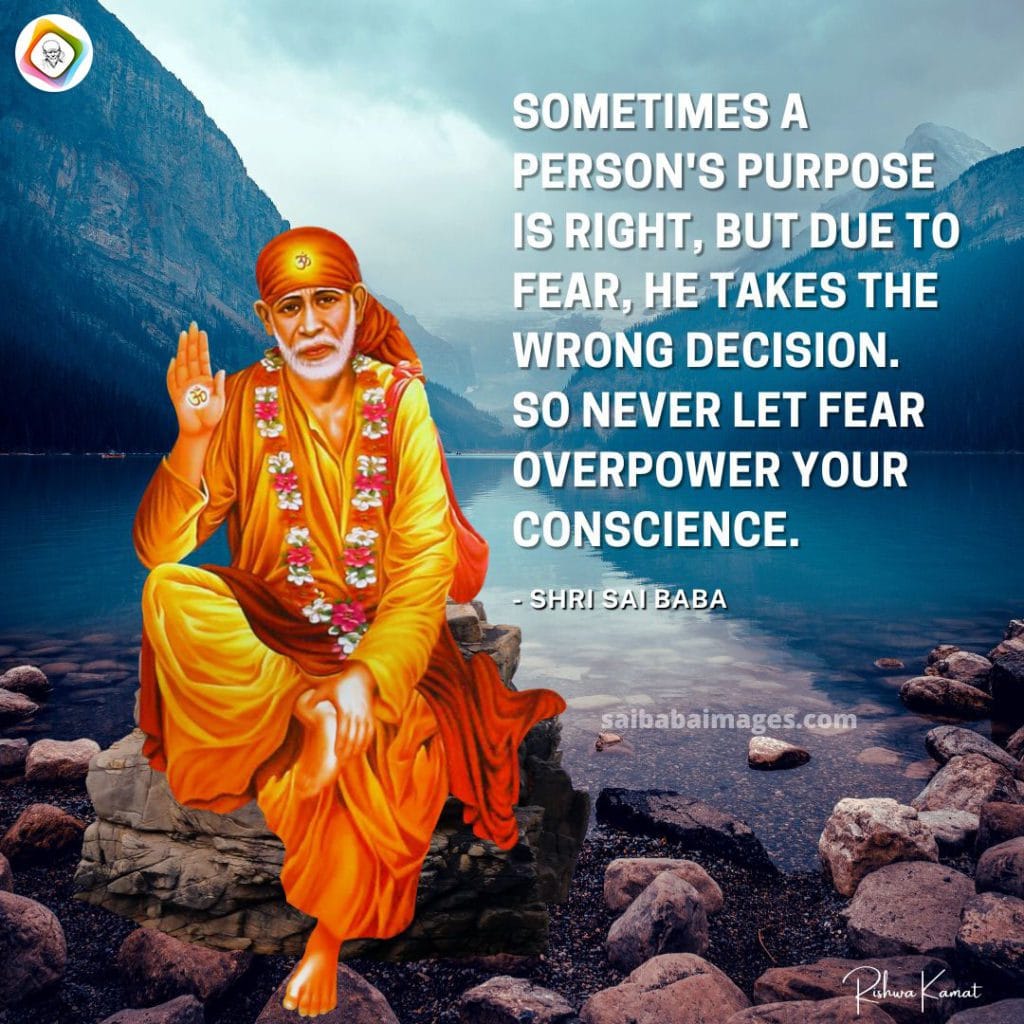 Anonymous Shirdi Sai Devotee from the US says: Om Sai Ram to all devotees. Thanks to Hetalji and the team for maintaining this blog.
My Baba helped me in so many ways. First He helped me during my C section where Baba helped in doing everything so smoothly. Secondly, He gave me a job which I never expected. My Baba also helped my brother-in-law during his surgery. I was so scared and prayed to Baba and everything went so smoothly with Baba's grace. Whenever I get scared, I leave everything on Baba. I know Baba will show me the path and Baba knows what is good for me. I don't ask anything from Baba; just tell Baba that He knows what is good for me. I will accept whatever He gives to me. I told Baba that I would post my experiences here. Thank You so much, Baba, for everything. Baba, please always keep me in Your lotus feet. Thank You, Baba. Om Sai Ram.
Sai Baba Answered The Prayer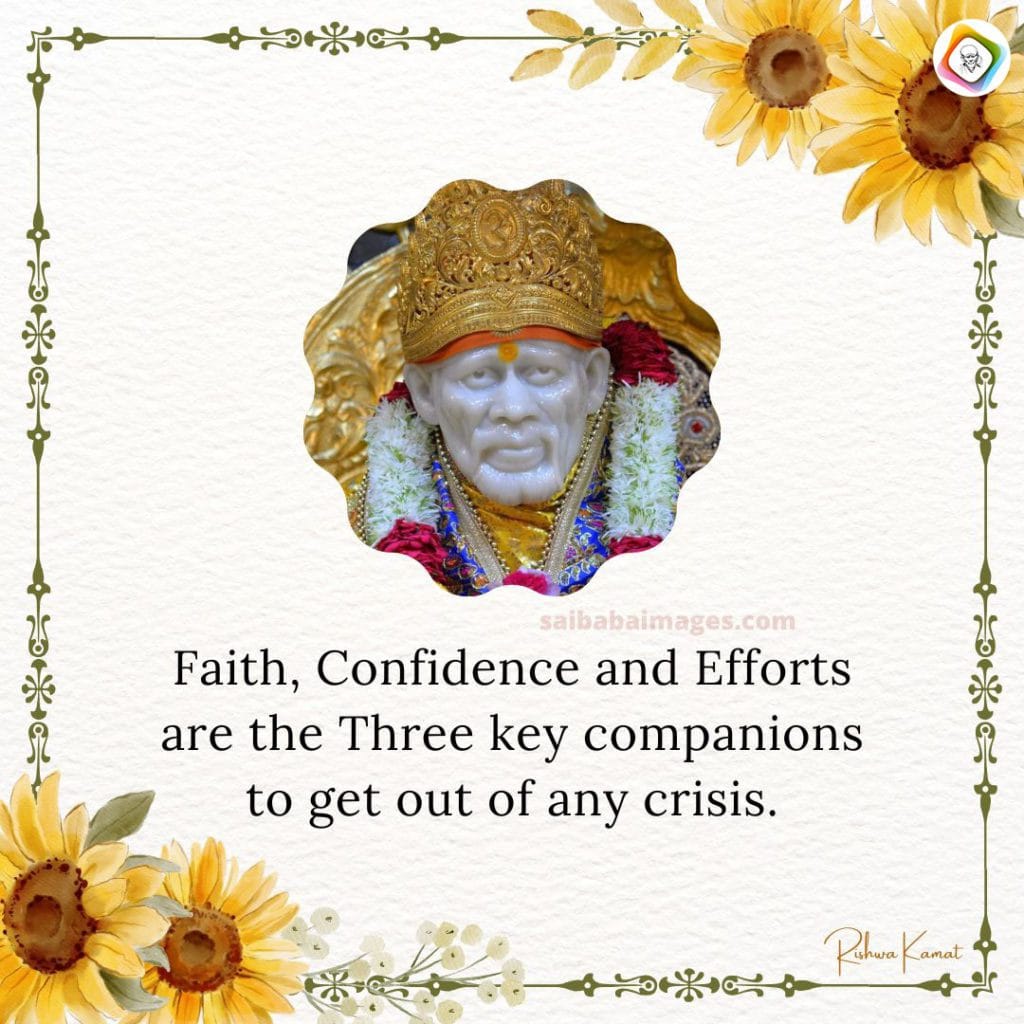 Anonymous Shirdi Sai Devotee from India says: I'm a Sai Baba devotee for the last 8 years.
I'm sharing my experience as I had promised Sai Baba that I would post on this platform. First I would like to thank this platform for giving us an opportunity to share the experience. I am into business and have been facing issues and was struggling to close the business, whereas my other colleagues were doing well. For one of my projects, I prayed to Sai Baba that when I win the business I will post it on this site. So I'm happy to post and share this. Sai Baba always blesses us. Om Sairam.
Sai Baba's Graceful Hands On Us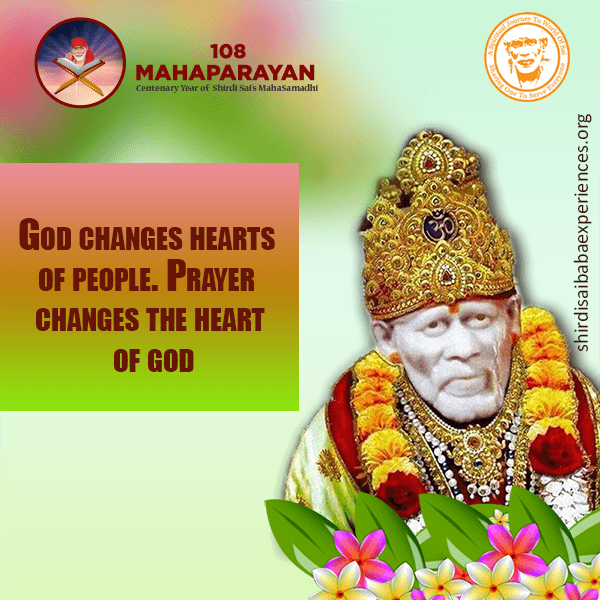 Anonymous Shirdi Sai Devotee from India says: I am Priti from Odisha, India. I am blessed like you all that Baba has given me shelter.
Coming to my experience directly; with Baba's blessings, my family's health issues almost got solved all the time. With Baba's blessings, my child's toothache was cured with Udi application only. My father's high blood pressure became normal all because of Baba's blessings. My son sleeps comfortably every night. With Baba's blessings, our life is smooth and happy.
---
More from SaiYugNetwork.com
© Shirdi Sai Baba Devotees.com – Member of SaiYugNetwork.com