Download Sai Baba Images In This Post
Sai Baba's Divine Intervention In Mumbai Property Purchase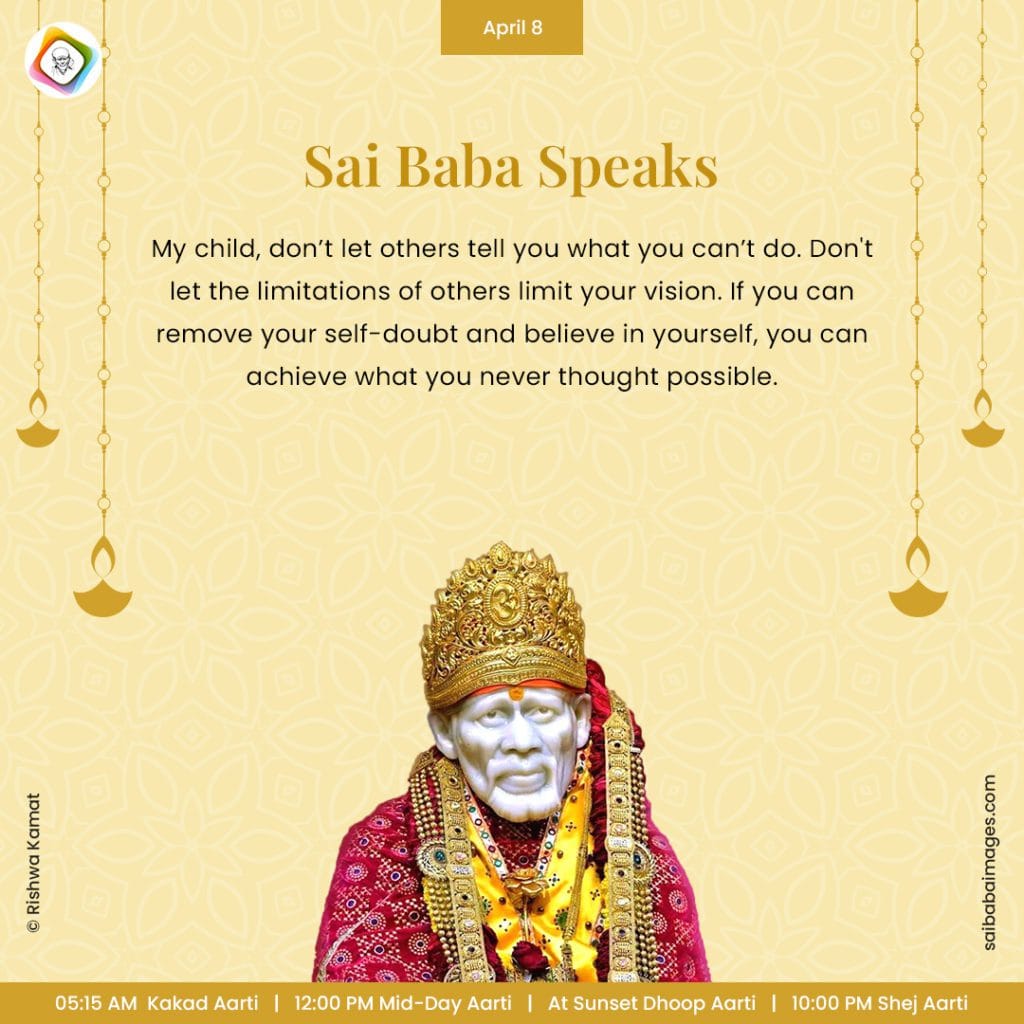 Anonymous Shirdi Sai Devotee from Canada says: I apologize to Sai Baba for not writing this article earlier, as I had promised to do so once our goal was achieved. I would also like to request the readers to bear with me as this post is lengthy. My husband and I owned a property in a prime location in Bombay, which we inherited from our family over 40 years ago. As we lived abroad and most of our family members were also living outside of India, we felt it was necessary to monetize the property as soon as possible. However, the property was a 1BHK home, and despite its prime location, we were not receiving any offers that met our desired price.
Years passed by, and it became increasingly difficult for us to find the right buyer. We were afraid that we might have to sell the property at a loss if this continued. I had several wishes in my mind regarding the sale of the property. I wanted it to be sold to decent buyers, preferably Sai Baba devotees. I hoped that the paperwork would be completed without any hassles, as it was challenging to coordinate everything from abroad. I also wanted all transactions to be legitimate bank transfers, as our family always followed a principled way of life, and I did not want that to be compromised. I had even decided that we would visit Shirdi if we were successful in selling the property. However, as time went by, I began to lose hope.
Suddenly, in October 2020, my mother-in-law, who was in India at the time, visited the property and met our long-time neighbor. He expressed his interest in purchasing the property, and negotiations began between him and us over Skype. To our delight, we were able to agree on a price within two weeks. This was our first miracle. We made it clear that we would only accept bank transfers, and the buyer agreed, which was our second miracle. What's more, he was a Sai Baba devotee. It felt like Baba had heard my prayers and had answered them in a way that was beyond my expectations
All that remained was to physically execute the sale by traveling to Bombay. However, the COVID-19 pandemic had hit hard, and flights were not operating. Moreover, even if flights had been available, we were unsure if borders would be closed suddenly, preventing us from returning home. Our jobs were at stake, so we had to plan carefully. I prayed to Sai Baba to do whatever was necessary and left everything in His hands.
During the wait for an opportune moment to fly to India, the buyer started behaving strangely due to the delay in our arrival. We wondered whether he was the right buyer for us as we had kept him informed about the COVID situation, and border closures were out of our control. My husband considered canceling the deal, but I insisted on waiting a bit longer. The buyer was only throwing minor tantrums, and it was in our best interest to proceed with the sale rather than risk losing another potential buyer.
In February 2021, I saw that the borders were open again, with travel requirements for PCR negative tests. This was a good sign because we couldn't afford a 14-day quarantine on arrival in Bombay, due to our jobs here. We knew we couldn't travel if there were such quarantine requirements, as we wouldn't be able to ask for so many days' leave. Luckily, in Bombay, we only had to adhere to negative test requirements and no quarantine. We also thought, what if one of us tested positive on the flight? Then, the trip would be a disaster. However, we left such unforeseeable situations to Sai Baba and booked our flights to India in February 2021. We checked into a nice hotel in Bombay upon landing. I must mention that throughout all of this, Baba managed our finances wonderfully. At no point in time did we face a shortage of any kind.
There were many formalities we had to take care of upon landing in Bombay before we could proceed to the registration office for sale. We had to take care of some bank-related work for the transfer to happen smoothly. I must confess that the bank staff, whichever major bank we went to, were extremely casual in their approach and not absorbent of the requirements we were looking for, and this made us go back and forth several times unnecessarily. We were extremely aghast at the way banking runs in India. We are still young, but if this is the way they treat all customers, I worry about how elderly people deal with it. Luckily, we have Sai Baba, Who slowly but surely resolved all our banking needs.
At the beginning of this journey, I asked Baba to be with us throughout as these were COVID times and we were traveling really out of compulsion. I only happened to realize two days into Bombay that the taxi we hired to take us around had a very beautiful pendant of Baba. We took the same taxi and driver throughout our stay as the driver was extremely professional. So, Baba was traveling with us wherever we went, as I had requested Him to do so. This was the third miracle. Also, we had some work with our lawyer in Bombay, who has known our family for a long time. When we went to his office, I noticed pictures of Akkalkot Maharaj. The lawyer was a follower of Akkalkot Swami, and this was another revelation to us that Baba was with us. There were also a number of hassles we faced before registration, some of which I can't explain, but it felt like the deal was going to fall flat at that time.
However, my husband, who is a Sai Baba devotee, had full faith in Him, unlike me. I tend to lose faith if circumstances become overwhelming. But Sai Baba made sure that we cleared all the hurdles and finally, the day came for us to visit the registration office with the buyer and successfully close the deal. We were elated at this point. We had cleared the home, which again was a nightmare so to speak, but again, Sai Baba made it possible, and we handed over the keys. We were thinking of visiting Shirdi by the end of the week when our driver suddenly said, "Why don't you visit Shirdi the next day of the deal signing itself instead of waiting for the end of the week?" I don't know why he said that, but we agreed as the driver himself was going to take us to Shirdi. This, again, I see as divine intervention because the COVID situation was getting worse, and the state government could close borders anytime if we waited longer.
So, we started for Shirdi the next day of the deal closing. The buyer's wife gave Dakshina for Sai Baba when she learned we were going to Shirdi. It was only at that point we realized the buyers were great Sai Baba devotees as well, as I had prayed before that the deal should preferably go to a Sai Baba devotee. This was the fifth miracle. We went with a relieved mind and were at peace with ourselves. The darshan was beautiful, and we also had an amazing lunch in Shirdi. There were hardly any people due to the COVID situation, but we managed to have a wonderful trip visiting Dwarakamayi and Chavadi. I wanted to visit my parents, who were in a different city, but I was scared that if I contracted the virus, I wouldn't be able to see them as they are elderly, and I didn't want them to be inconvenienced due to me. The thought of whether I would be able to see them during this trip kept hounding me, but Sai Baba ensured I don't travel back without seeing them. Luckily, for each of the airport PCR tests, we were negative, and I was able to stay with my parents and spend time before flying out. This was the sixth miracle. Every day, we would worry about the borders closing suddenly, but Sai Baba took care of it. Sai Baba planned everything so beautifully that our 15-day trip to India with the property sale and visiting my parents and all the myriad of problems were solved like it was nothing. This deal is truly a game changer in our lives, and we only have Sai Baba to thank for it. I cannot express what it still feels like. Everyone in our family and in Bombay, including our lawyer, is surprised how everything worked so smoothly as the path was fraught with difficulties, but Sai Baba cleared them one by one.
Thank You, Sai Baba, for everything. I will, with Your grace, pen down our experience of purchasing a home in Mumbai. Please bless us always with good health, wealth, and prosperity. There are a number of wishes of mine, and You know all of them. Please be with us and help us achieve our wishes, Sai Baba. Om Sai Ram!
The Power Of Faith: A Sai Devotee's Journey To Healing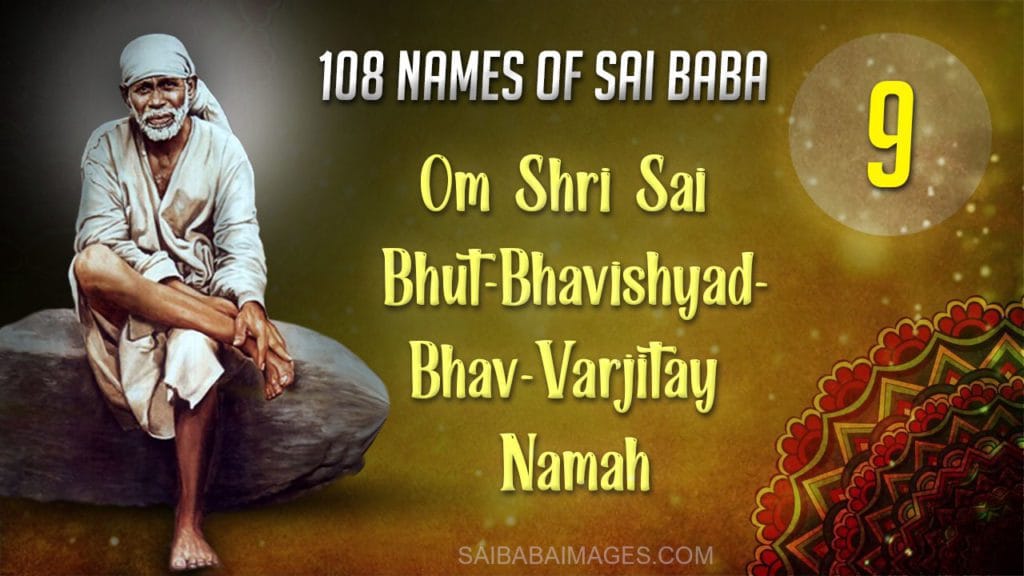 Anonymous Shirdi Sai Devotee from Germany says: Greetings Hetal ji, Thank you for providing this wonderful platform where we can share our divine experiences with our beloved Sai Baba. I have already posted a few of my experiences here, so please bear with me for the length of this post.
I would like to share my recent experience with you. Last year, I experienced a sudden sharp pain in the right side of my stomach, and I was diagnosed with gallbladder stones in May 2021. The size of the stones was quite big, 4.3 and 4.1, and the doctors here in Germany advised me to undergo gallbladder removal surgery as soon as possible. I was shattered and cried in front of Baba, asking Him to hold my hand until I crossed this phase.
The doctors informed me that the surgery would take five days in total, and I wouldn't be allowed any visitors during my hospital stay. I have two children, and my youngest daughter is just 4 years old, she would not be able to stay at home without me, especially for five days. Furthermore, I don't know German at all, so my husband and I were worried about how we would manage everything.
The only thing the doctors advised me was to immediately rush to the hospital for surgery once the pain came, as it could move to the bile duct and result in an emergency situation. We had planned a trip to India in June 2022, and all I prayed to Baba for was to save me from the surgery or to hold me until I could undergo the surgery during my trip to India. My parents would be there to take care of my children, and the doctors there were also well-known to us. During this time, I kept a 9-week vratham, took Baba's Udi daily, and read Stavana Manjari as much as possible.
In between, Sai Baba asked me to do an endoscopy. I was so scared to do that as it was my first time taking the test. I prayed to our beloved Baba and asked him to hold my hands during my endoscopy. With Baba's grace, everyone spoke in English, and during my endoscopy, a nurse held my hands throughout the procedure and gave me strength. I felt like Baba was with me.
With Baba's grace, other than gallbladder stones, nothing was found wrong in my stomach. After coming back home, I thanked Baba for His support and blessings. Even though I was on a diet and reduced so much weight, I held Baba's hands with full trust. I didn't have any Udi with me, so I prayed to Baba that somehow I would get his Udi for my health issue. That time, a Sai family group member in Germany (I was also a part of that group) went to Shirdi and came back. He asked all the members whether we needed Udi, Baba's picture, or a book. I was so happy and asked him for Udi, telling him about my health issue. Without any questions, he sent me Udi along with a small Baba picture through the parcel. Another time, I got Udi from another person through a parcel. Baba made my wish possible, and I got His Udi from Shirdi itself. Thank You, my Appa (father) Baba.
Meanwhile, one time in Germany, we went to Sai Baba Sandhya and Bhajan, which were organized by Indians on a regular basis. Before going to that bhajan, I prayed to Baba that if someone voluntarily gave me anything like a flower, sweet, or Udi, I would consider that as His blessing and that He was always with me. When we went to that bhajan, I met the person who gave me Udi through parcel, and we had a good bhajan and aarti, Sai Palki, and divine food. While leaving, I went to that person to say that we were leaving. He stopped me for a second, took something from his bag, went to Baba's portrait, kept it there, and after praying, gave it to me. I was speechless, and my eyes were filled with tears because, as I prayed to Baba, he blessed me with someone who voluntarily gave me one udi packet, a nuts mixed packet, and a flower from Baba (I asked for anyone, but Baba gave me all three). He is our beloved Baba, who always listens to us.
Finally, until my India trip, I never had any complaints about my stones, and I never had any pain. I even went on three trips with these stones, even though I couldn't eat well. Last year, in June 2022, I went to India and did my surgery without any hurdles. I stayed in the hospital for just two days along with the surgery, and on the third day, I got discharged. My daughter never missed me. With Baba's grace and his presence, I crossed that one year fully, came to India, did my surgery, and came back to Germany. Now I am healthy and happy. Although I needed surgery, I felt Baba knew better than me, and all was for my good. I am very sorry, Baba, for posting this experience very late.
To all Sai devotees, please never lose hope, always keep your faith strong, and hold Baba's legs tightly. If He is not giving something, it is definitely for our good only. Always have "Shraddha & Saburi"
Thank You Sai Baba for everything and being always there. Please protect everyone from all evil things.
Om Sai Sri Sai Jai Jai Sai
Om Sai Ram
Gratitude And Blessings: A Devotee's Journey With Sai Baba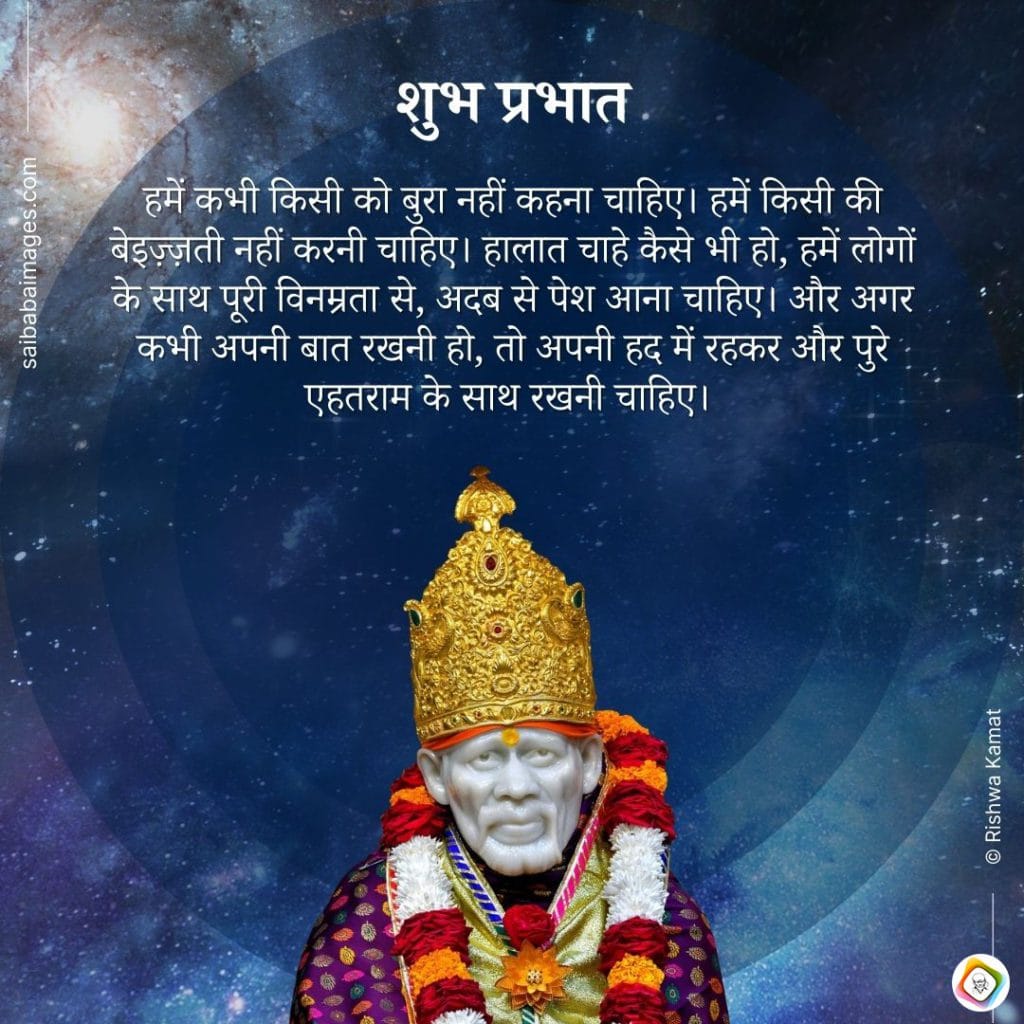 Anonymous Shirdi Sai Devotee from Malaysia says: Dear Baba, Firstly, I would like to express my gratitude to the entire team for maintaining this wonderful platform. Thanks to Your blessings, Baba, things are going well in my life.
I am sorry for the late posting, Baba. I had prayed to You for help in resolving an issue amicably, and without any further escalations. With Your divine intervention, I was able to attend meetings successfully and complete my deliverables satisfactorily. Thank You, Baba, for always being there for me.
As I had promised, I was able to carry out my work with ease, all thanks to Your blessings. I am sure that with Your continued support, I will be able to go back to my working country without any issues, just like the last time when You helped me and I was able to reach my destination without any blocks.
I pray that people follow Your path to lead their lives in the right direction. Your blessings have been a guiding force in my life, Baba. Thank You for everything.
Om Sairam. Please forgive me for my mistakes, Baba.
Miracles Of Sai Baba: A Devotee's Experience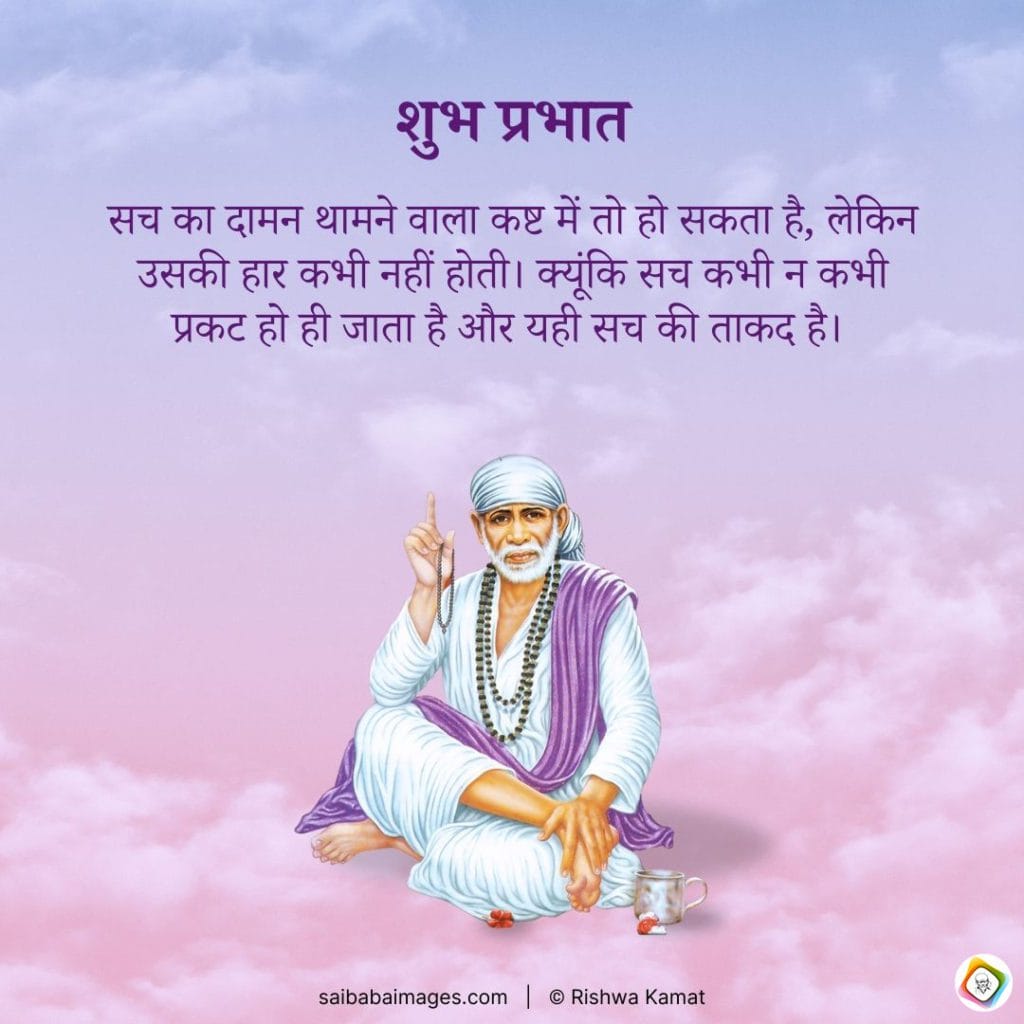 Anonymous Shirdi Sai Devotee from India says: I have been a devotee of Sai Baba for the past 12 years and have experienced numerous miracles during this time.
One such incident occurred when my 2-and-a-half-year-old son kept falling ill with a fever after starting school. One day, after he returned from school with a high fever, I prayed to Sai Baba to cure my son's illness. Two days later, my son was completely normal, and I knew that it was Baba's blessing that had healed him.
There have been many such miracles that have occurred in my home, and I feel truly blessed to have Baba's presence in my life.
Recently, my family and I attended a marriage function, and we ended up getting a throat infection that made it difficult for us to even drink water. I prayed to Sai Baba to help alleviate our pain, and within a short time, our throat pain reduced significantly.
I cannot imagine my life without Sai Baba and his blessings. If I have forgotten to mention anything, I seek Baba's forgiveness.
Anantha Koti Bramhandanayaka Rajadi Raja Yogiraja Prabrahma Satchitanandha Sadguru Sainath Maharaj ki Jai!!
A Mother's Prayer: Sai Baba's Blessing Helps Cure Her Daughter's Fever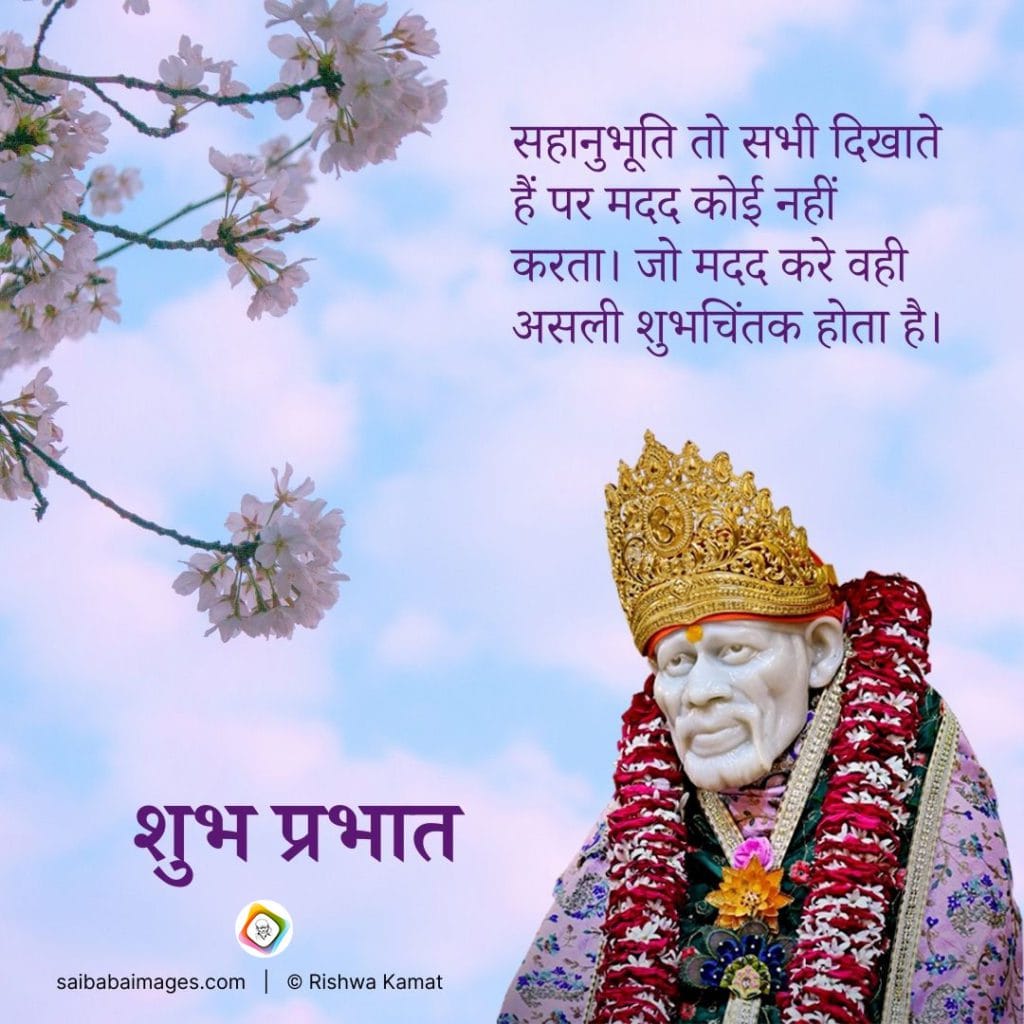 Anonymous Shirdi Sai Devotee from India says: My daughter, who is two years old, developed a fever in the evening. I was worried about her due to past experiences. I prayed to Sai Baba that she would recover within two days. That night, I didn't sleep and continuously checked on my daughter's health. I opened this website and prayed to Sai Baba for an answer. He gave me the exact remedy, saying that it was a normal viral fever and it would subside soon. I was overjoyed to read this, and as he said, the fever disappeared the next day. I promised Sai Baba that if my daughter recovered, I would share my experience. Thank You so much, Sai Baba!
Sai Baba Answers Devotee's Prayer For Approved Investment Proofs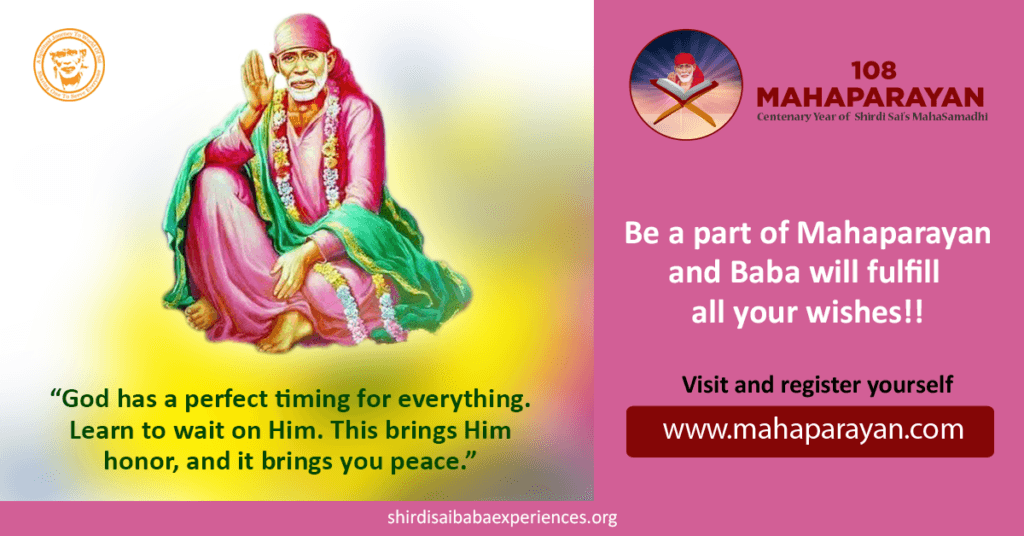 Anonymous Shirdi Sai Devotee from India says: For some reason, my investment proofs have always been rejected every year, which has led to a huge tax deduction, even though everything is correct. This has been worrying me for years, and I prayed to Sai Baba that they would be approved this year. Sai Baba listened to my prayers, and the proofs I submitted have been approved for this year. Thank You so much, Sai Baba.
More from SaiYugNetwork.com