Sai Baba Blessings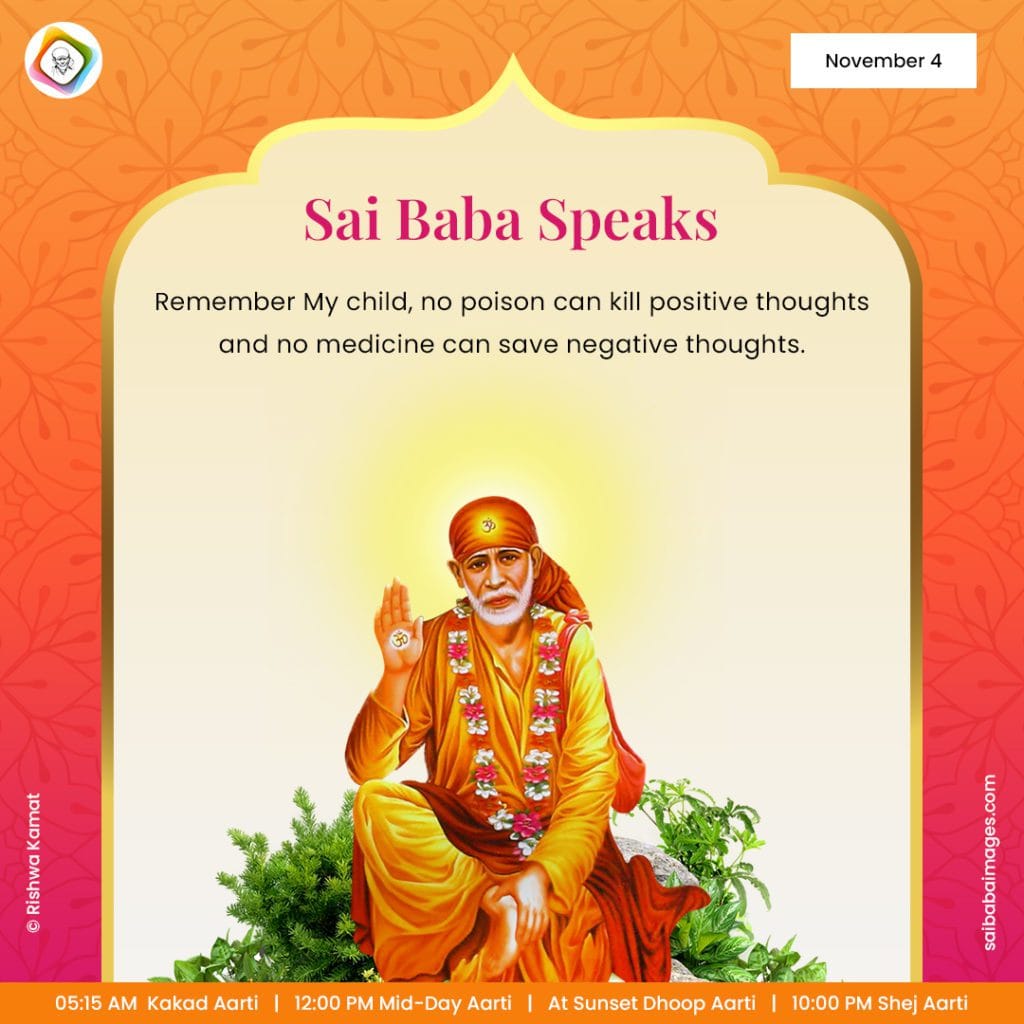 Anonymous Shirdi Sai Devotee from USA says: I am a small devotee of Sai Baba living in the USA with my family.
First I would like Hetalji for giving us a platform where we can share our experiences. I have been Baba's devotee since 2009. My day starts with His name and ends with His name. I want to share my experience about how Baba helped me to renovate our kitchen.
My husband didn't want to renovate our kitchen but I always wanted to renovate it because it was too old. Baba changed his mind and we were able to renovate our kitchen with His blessings. I was also able to contribute to that renovation.
Baba, my son is going to apply for college. Please help him to get admission to his dream college with a good scholarship. Baba, my son got a police ticket. I was so scared and I promised Baba that if everything got settled without any problem then I would share my experience. Everything settled without any problem. Thank You Baba for helping us every time. Baba, please bless my dad with good health. He is not feeling good. Please bless everyone with good health. Om Sai Ram!
Sai Baba Blessings Make The Life Easier And Safer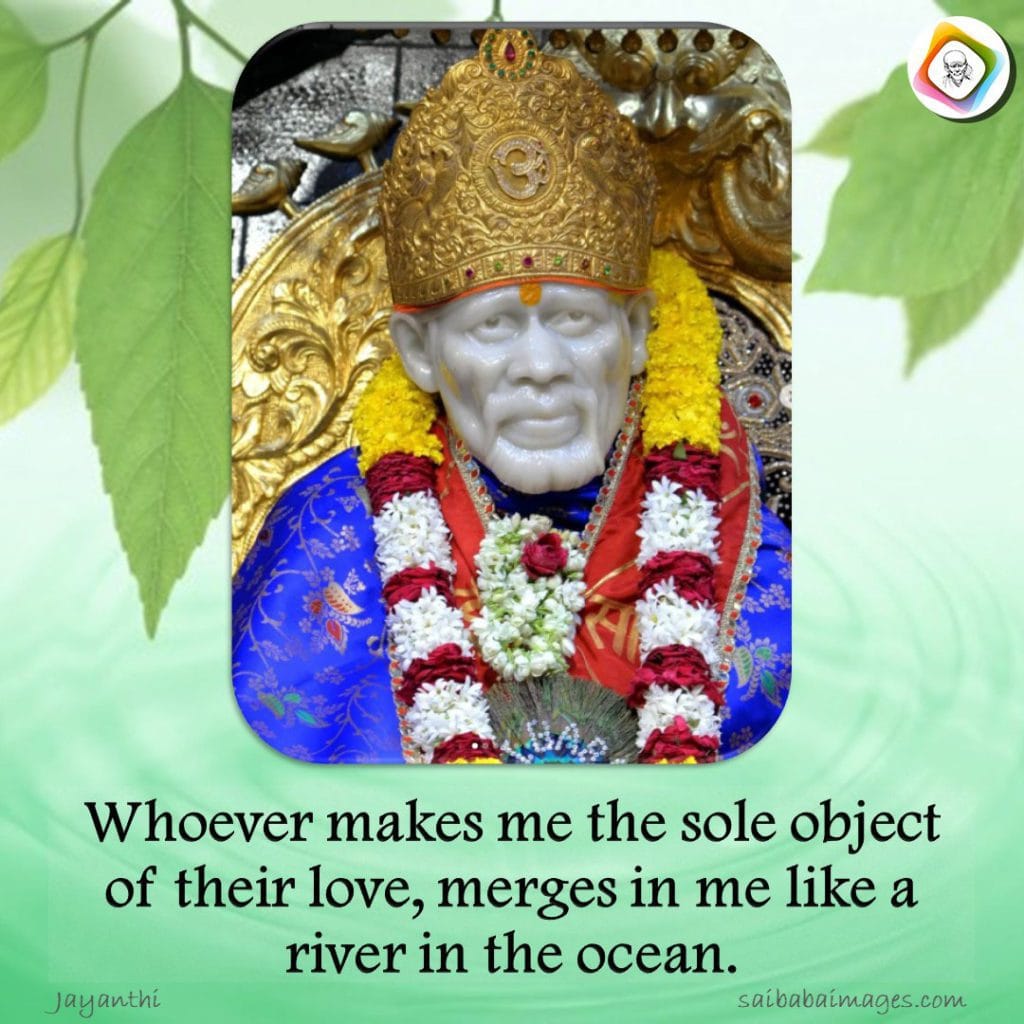 Anonymous Shirdi Sai Devotee from India says: I am Baba's devotee. Om Sai Ram to everyone. Baba is always there for His children. His blessings make everything better and possible. Thank You Baba for blessing my son because of which he was able to do well in his class performances and tests and exams. Hold our hands and guide us always, Baba.
Because of Your blessings my husband and I came safely from the car showroom without any problem with the bike. Though the bike was troubled by its starting problem, my husband and I came back home without any problem. Thank You Baba for making every journey of our family members safe. Thank You Baba as You always listen to our each and every prayer and answer to us in Your way. Thank You Baba for stopping the rain whenever my son's school started and from his school was back home. Thank You Baba for everything. Om Sai Ram!
Please always be with me, my family, and Your children. Thank You, Appa. Om Sai Shree Sai Jai Jai Sai.
Sai Baba's Blessings On A Devotee's Family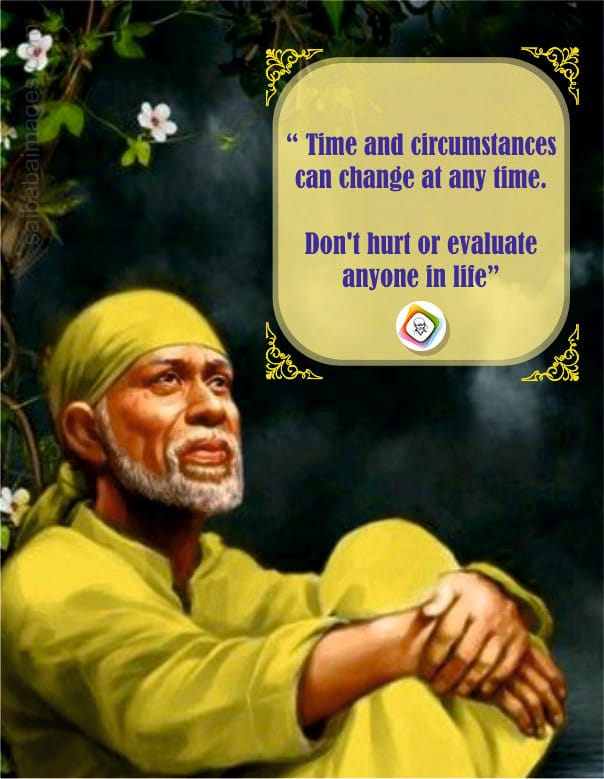 Anonymous Shirdi Sai Devotee from India says: Baba kept me in His arms during my trip. My day starts with Kaakad aarti and ends with reading Baba's experiences. Our devotional friend's group went on a trip. The purpose of the trip was met and the event went well as planned but in the middle of the trip itself, many were unwell. I was feeling scared that I may become sick and I prayed to God to keep me safe in His arms. Baba listened to my prayers and I am posting the experience here.
We have two more family functions coming in the forthcoming weeks. Baba, please be with us and make it happen smoothly and return back home safely. Please help my son achieve his goal in his competitive exam. The daughter's wedding plans should move as planned, Baba. Please help us get my claims as early as possible. Thank You so much, Baba. We are nothing without You. Every walk of my life, I am experiencing Your blessings and I want them to be there forever. Satchidananda Satguru Sainath Maharaj Ki Jai. Om Sai Ram!
Thank You Sai Baba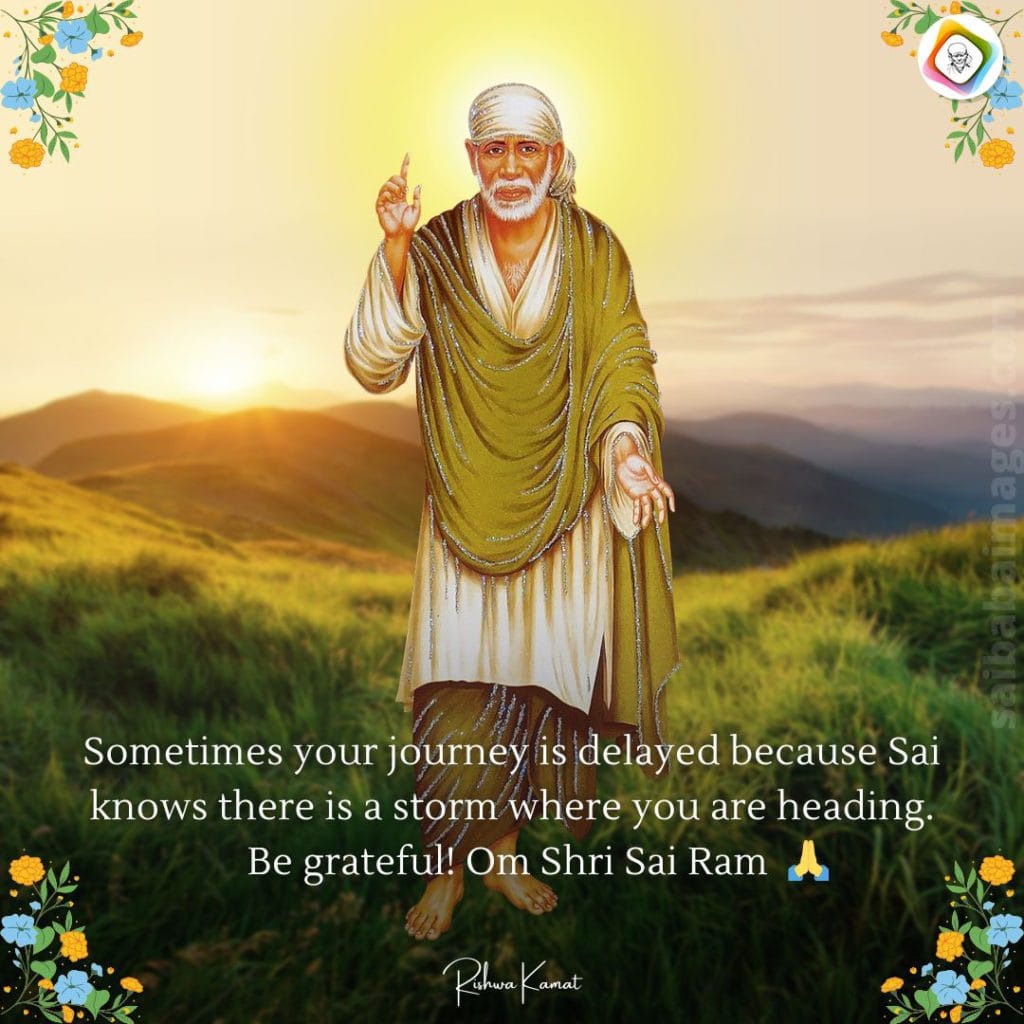 Anonymous Shirdi Sai Devotee from India says: Om sai to all devotees. Lots of thanks to Hetalji and the team for this wonderful site which has become our modern Sai Saccharita. Many of my experiences were already published here.
Coming to my experience, I am a doctor by profession. Now vaccination for Covid has started in our hospital for health workers. More than fifty percent of my colleagues were not willing to take the vaccination, as they were scared of side effects and also doubted about usefulness. I was in a dilemma about whether to take it or not. Then I went to the nearby Sai Baba temple and put chits whether to take or not. Sai paa answered to take. The next day only I took vaccination and preyed Sai paa with no side effects, I vowed will post the same in this blog. With Sai paa grace no side effects, I am absolutely fine. Thank you very much sai paa. Sorry for the delay in my posting on this blog.
Also Sai paa, my daughter is having some problems in her married life, please help her to solve the issues amicably. She needs your help and blessings, please take care of her Sai paa. Please bless all my family members and all devotees. Om sai ram. Om sai ram.
Sai Baba Our Saviour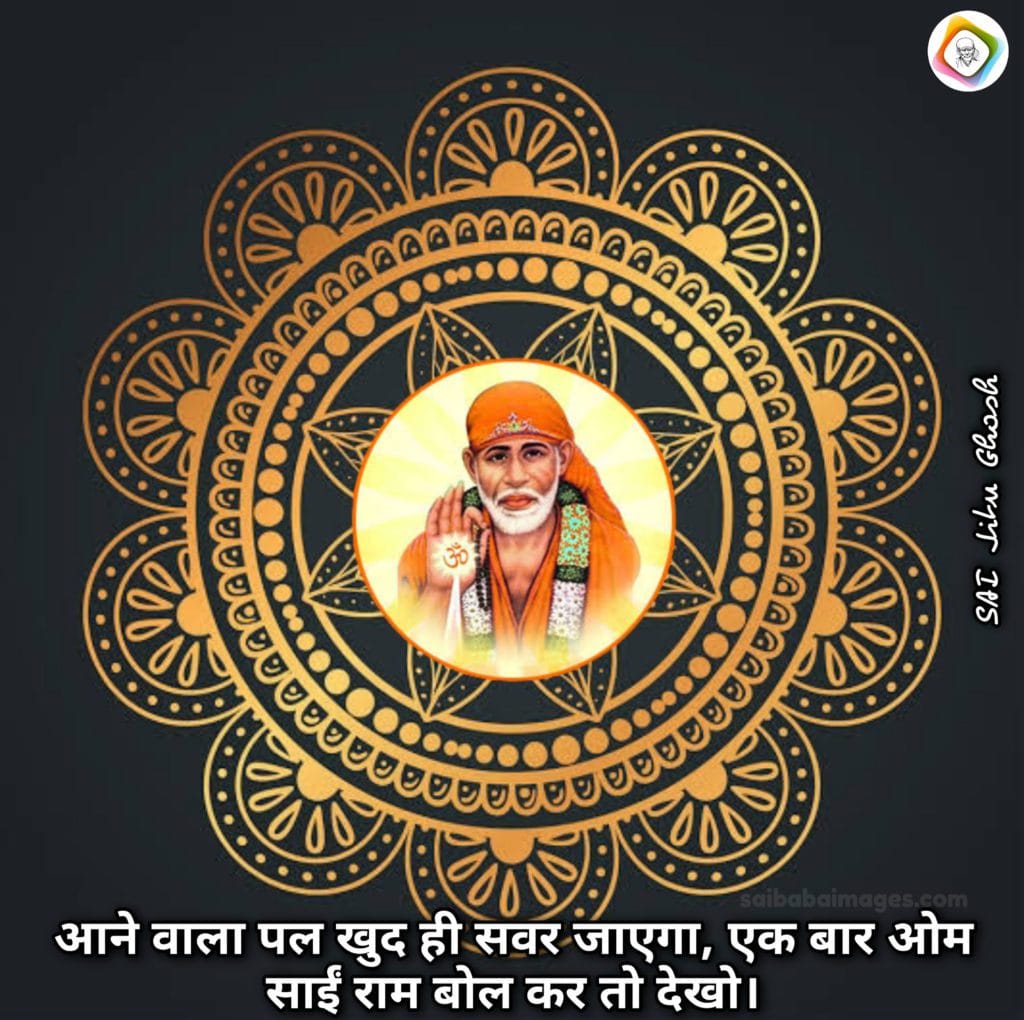 Anonymous Shirdi Sai Devotee from India says: I am a small devotee of Sai Appa. Thank you team for this wonderful platform. I am from Chennai. Sai Appa is my anything and everything. I always depend on Sai Appa.
Thank You, Appa for curing my throat infection. Sorry for the late post. You know what is running through my mind. Please, Deva, shower Your blessings and make it happen. My sister and brother's son are not feeling well, please make them all alright. You are my life, Appa. Without You nothing is possible. I have no words to describe Your kindness, Deva.
Experience With Sai Baba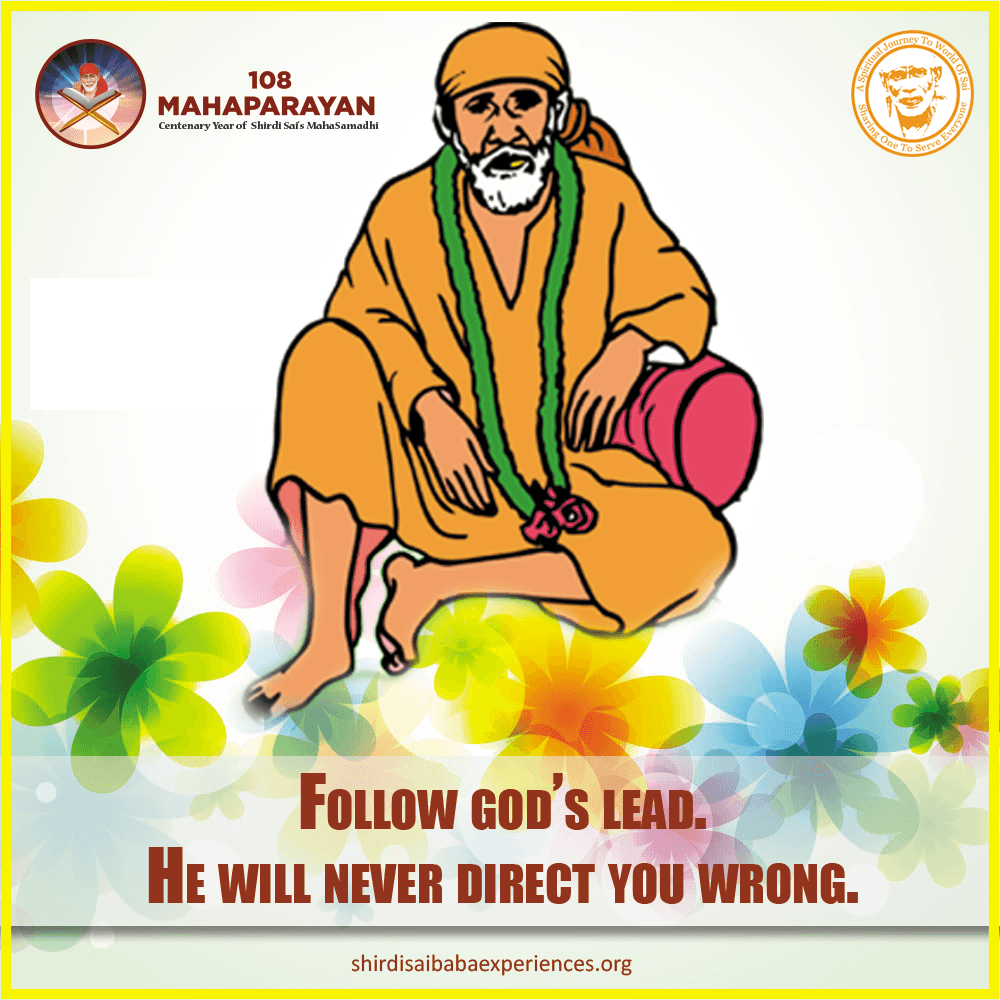 Shirdi Sai Devotee Maheshwara from India says: I am Maheshwara from Hyderabad working in the IT field. Recently I had a fever and body pains. So I prayed to Baba that if everything was normal by the next day then I would post this. So the next morning everything was normal.
Today when I was trying to log in I was getting some error on my desktop. Two times it failed and the third time when I prayed to my beloved Baba, it worked and I was able to log in.
Thank You, Baba.
---
More from SaiYugNetwork.com
© Shirdi Sai Baba Devotees.com – Member of SaiYugNetwork.com