Download Sai Baba Daily Calendar with Images
Sai Baba's Blessings In Overcoming Health Fears
Anonymous Shirdi Sai Baba Devotee from Canada says: Thank you to all the team members who maintain this wonderful blog. You are helping us all in a great manner. Please keep my identity anonymous. I am really sorry, Sai Baba, that I forgot, and it took me this long to post this experience.
Sai Baba has always been in my life. Even though I have worshiped Him since I was a kid, I got a lot closer to Him only recently. I have experienced many of His blessings, and I would like to share one of my experiences regarding a health issue.
I visited my dentist for a routine checkup. Everything was going well, but then the doctor noticed a small, unusual lump in my mouth and asked me to go to another dental surgeon for an assessment and biopsy. I was really scared, but I did not tell anyone in my family as I did not want to scare them. I had to wait for the dental surgeon's appointment for some time, and during those wait times, every day was torture, and my mind was filled with "what ifs." I started reading Sai Satcharitra, applied Udi to the area, and kept praying.
One day, I randomly picked a chapter to read, and it was Chapter 34, the story where Sai Baba cured Dr. Pillay. Reading this chapter made me feel as if Sai Baba was telling me that He would take care of the issue and wanted me to be strong and confident. I was really happy and felt very thankful to Sai Baba.
When I visited the doctor's office, needless to say, everything was normal. The doctor took one look at it and said there was nothing to worry about. We still did the biopsy, and it was also normal. I cannot thank Sai Baba enough for all the miracles He has performed in my life. He always kept reassuring me that everything would be good. It was due to my anxiety and just being an average human that I had these fears. I am not sure if I can ever repay all these blessings, the only thing I can try is to be a kind and helpful person to others to the best of my ability as Sai Baba wanted.
For anyone who is reading this and going through hardships and waiting for a long time, please don't get discouraged even if it takes some time. Our Sai Baba is with You only, and he will definitely help you with whatever you are going through now. My prayers are with you. Om Sri Sri Ram!
Sai Baba's Miracles: A Devotee's Testimony Of Healing And Protection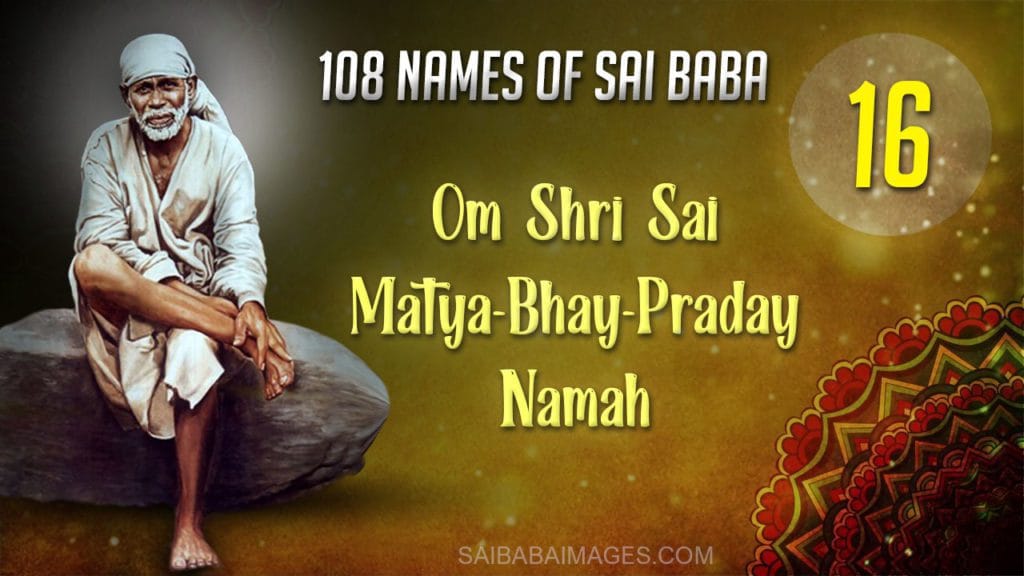 Anonymous Shirdi Sai Baba Devotee from India says: Om Sai Ram. Before I begin, I want to apologize to Sai Baba for the delay in writing about Your Leela. I have been a devotee of Sai Baba since my younger days, but I wasn't a staunch believer. However, my faith in Sai Baba started increasing during the Covid pandemic. In April 2021, my husband and I both contracted Covid. As a complication of the infection, I had anxiety attacks. I could not explain what I went through mentally at that time. I started chanting Baba's name, and my sister-in-law, who was a part of the Global Mahaparayan, advised me to join the Mahaparayan group.
After joining this group, a lot of miracles started unfolding. My health issues resolved gradually and completely, and my faith in Sai Baba increased many folds. Now, coming to a recent Leela, my daughter, who was in 12th grade, fractured her toe after exams, in the last week of June. She had been admitted to a London school for her graduation, and this fracture occurred exactly three months before her departure. In September, she will be going to London. By His grace, the fracture only required bed rest, and there were no problems in the first two months.
However, on August 19, she had some functions at school. While there, a student stepped on her fractured toe. She was in great pain, and we were all worried. That same night, we had an X-ray done, and we sent the X-ray to the treating doctor for his opinion. He told us that a new fracture had developed and that she would need a plaster, and in the future, surgery may also be necessary. She had to walk with crutches for some time as well. We were all scared, as she would be leaving in the next 20 days, and she had no time for this. However, with this fracture, she couldn't be left alone in another country. I started chanting Baba's name and prayed to Him, "Please help us and show us some miracle." Then, we thought of sending her X-ray to another doctor for a second opinion. We sent the X-ray again by phone to a senior doctor and asked for his opinion. He immediately called us and told us that this X-ray was of a male patient and that it was not our daughter's X-ray, as the name mentioned on the X-ray was not my daughter's name. We contacted the person who took the X-ray, and he said that he had mistakenly sent us the wrong film and that he would send us my daughter's X-rays again, which, by Baba's grace, were normal. After hearing this, tears started rolling down my eyes. It was a Baba's miracle that we witnessed that day. We cannot thank Baba enough for helping us. By His grace only, my daughter left for graduation in September as planned.
Baba Ji, with folded hands, I pray to You, please always guide us and help us to sail through this Bhavsagar. #MP group 2035IN
A Miraculous Journey To India With Sai Baba's Help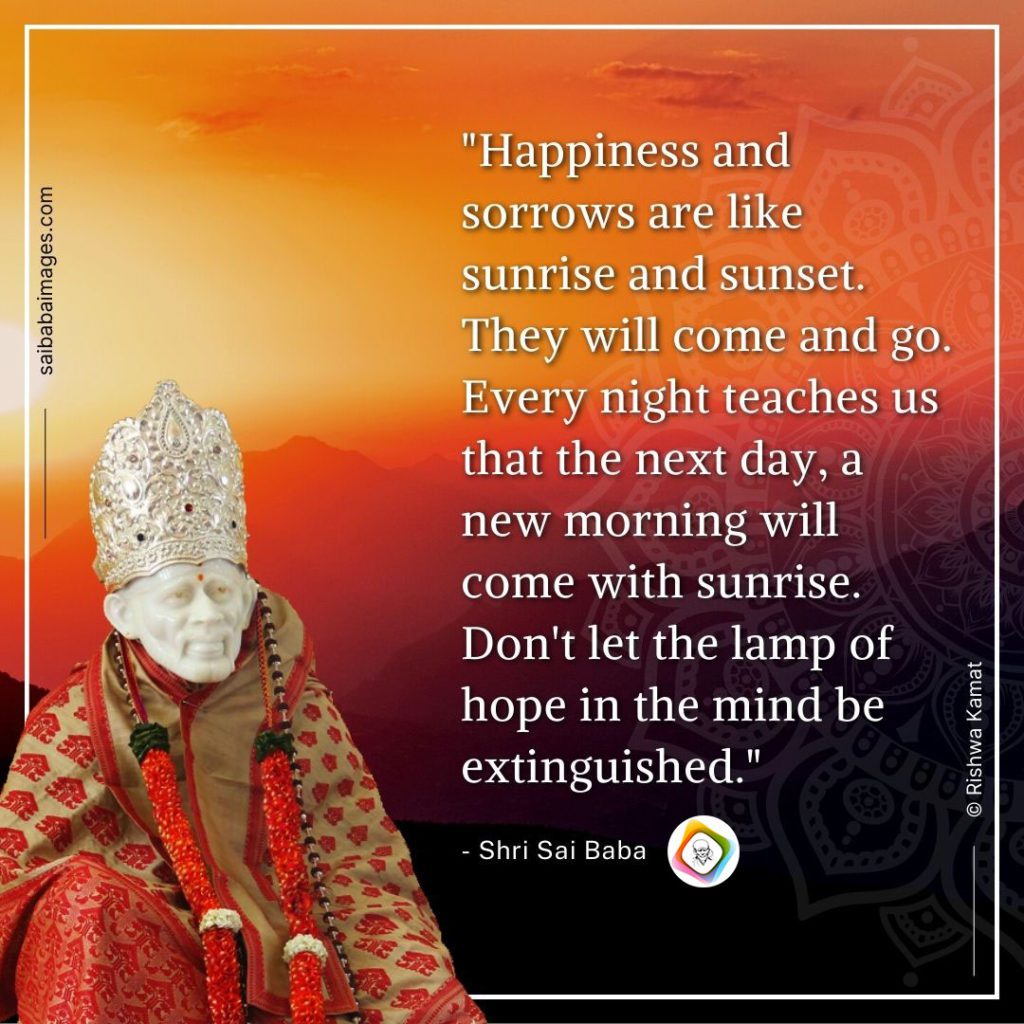 Anonymous Shirdi Sai Baba Devotee from USA says: Omsairam! Here comes another Baba ki chidiya to share her experience with our beloved Baba. I am excited to share Baba's miracle with you. In 2022, I never thought I would be able to travel to India. However, my manager surprised me in November by informing me that my vacation leave (around a month) would not carry forward to 2023. This news left me feeling anxious as my parents had been requesting to see me and my son for quite some time. I was concerned about wasting a month of leave by staying home. I could not simply ask for one month of leave from my manager, secure a visa appointment, obtain my son's passport, and then convince my husband to agree to this sudden plan. However, with Baba as my director, I knew anything could happen.
I cannot express how Baba made everything fall into place. My manager agreed to six weeks of vacation, which was more than I expected. My son's passport arrived one week before our travel date, my husband agreed to travel with us for six weeks, and Baba helped me complete a task that I had been struggling with before leaving for vacation.
When I look back on this experience, I cannot fathom how everything happened. I was merely an audience member, while Baba was the one running the show. He arranged everything and made us travel earlier than I had planned. The vacation went smoothly, and Baba even helped me purchase a house for my parents. Moreover, there were no quarrels between anyone, and I got to spend quality time with my parents.
However, Baba, there is one thing that occurred between us. We both know how much pain it caused, but I trust that there was a reason for what You did. You gave me something when I did not ask for it, and after I began to imagine my life with it, You took it away. Baba, You know how my mind works, so please bring me out of the darkness. Also, please never leave my side. All I desire in my mind, body, and soul is to love You unconditionally. Omsairam!
Sai Baba's Help In Recording Office Training Presentation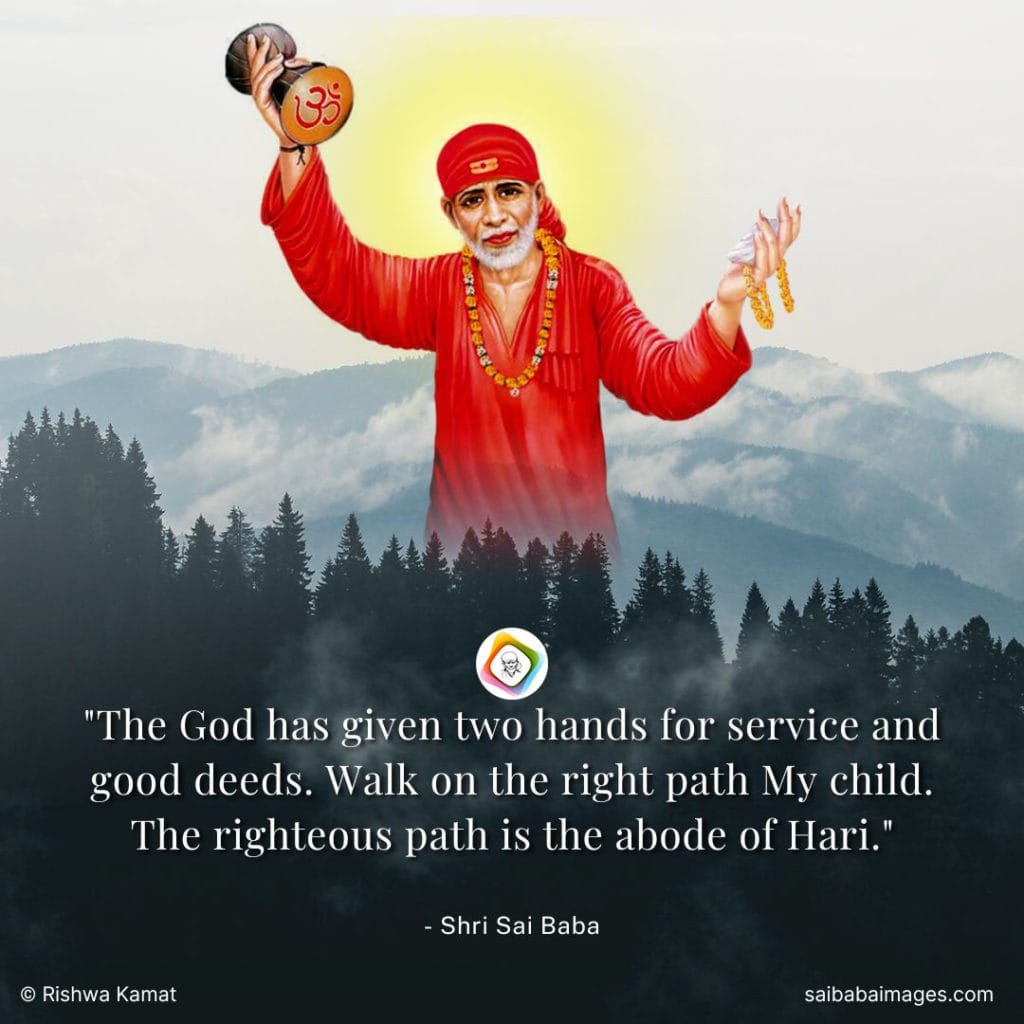 Anonymous Shirdi Sai Baba Devotee from India says: Om SaiRam. I would like to share a personal experience that happened during one of my office training sessions. I had to record a training presentation, but unfortunately, I didn't have any application installed on my system to do so. Although I tried to get some software installed on time, I wasn't successful due to my negligence. Feeling helpless, I prayed to Sai Baba for help and asked one of my colleagues to lend me her laptop to record the presentation. However, I messed up in between, and only the second half of the training was recorded.
I was extremely worried about how I would explain the situation to the trainer and what he might think of me since we couldn't redo the presentation. The next day, I mustered up the courage to speak to the trainer and explained the situation to him. To my surprise, he said that it wasn't a problem and that someone else had also recorded the session. I was immensely grateful to Sai Baba for coming to my rescue in this difficult situation.
Without Sai Baba's help, I cannot imagine how the trainer would have perceived me. Thank You, Sai Baba, for always being there for me.
Om SaiRam
Om Sai Sri Sai Jaya Jaya Sai
Om Sai Namo Namah
Sri Sai Namo Namah
Jaya Jaya Sai Namo Namah
Sadhguru Sai Namo Namaha
Om Sri Sai Arogyashemadhaya Namaha
Om Ananthakodi Brahmandanayaga Rajadhi Raja Yogiraja Parabramha Sri Sachidhanandha Samartha Sadhguru Sainath Maharaj Ki Jai
Om SaiRam
Grateful For Sai Baba's Help: A Woman Recounts The Story Of Finding Her Lost Handbag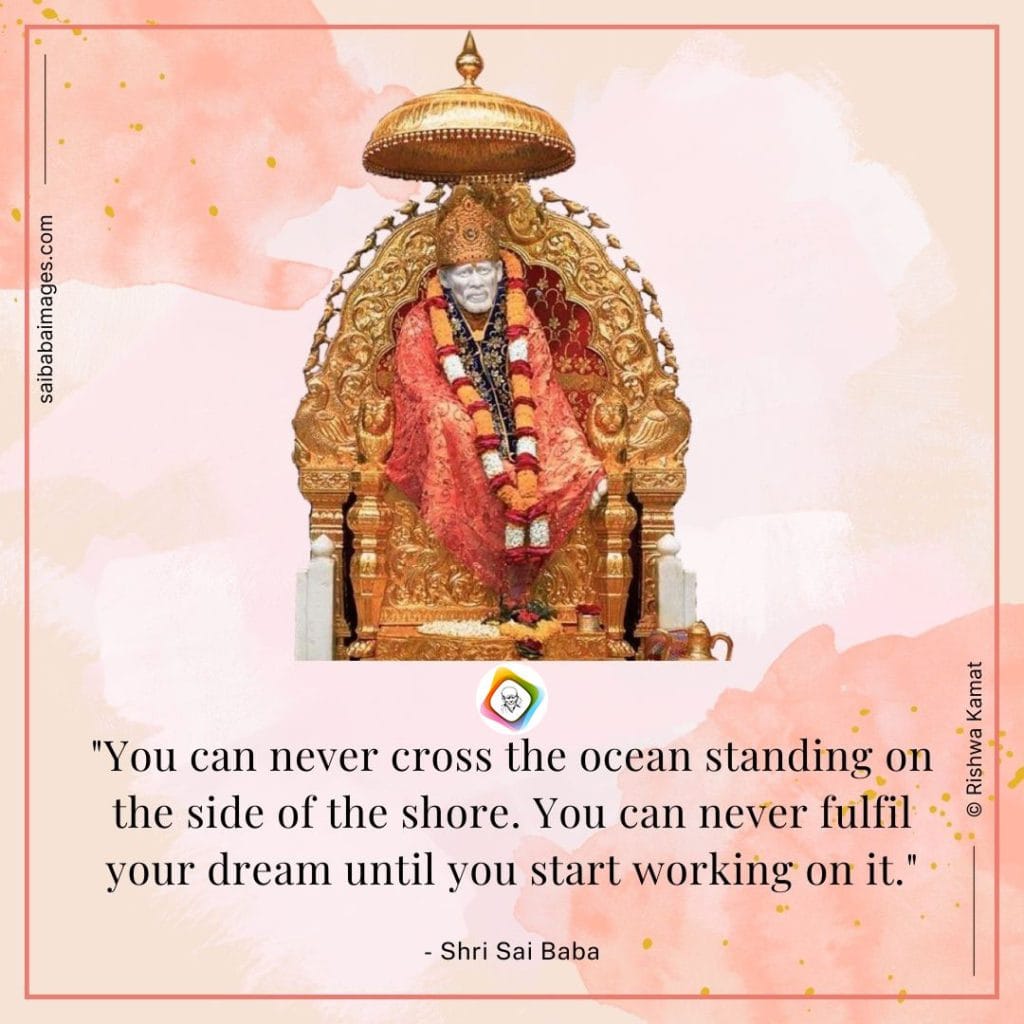 Anonymous Shirdi Sai Baba Devotee from USA says: Today, I had planned to go to a store. However, on the way, I stopped at two other places nearby. It was then that I realized that my handbag was missing. I immediately became anxious and prayed to Sai Baba for help. I also called my husband to ask if I had left it at home. Thanks to Sai Baba's grace, it was at home. I felt relieved and grateful.
I thought that I might have dropped it somewhere on my way. I thanked Sai Baba for reminding me to check my bag before I drove too far. I also asked for forgiveness for any mistakes I may have made and prayed for blessings for my husband and me.
Thank You, Sai Baba, for Your constant guidance and support in our lives. We are forever grateful to You. May Your blessings be upon us always. 🙏🙏
Sai Baba's Miraculous Help In Obtaining Nips Test Results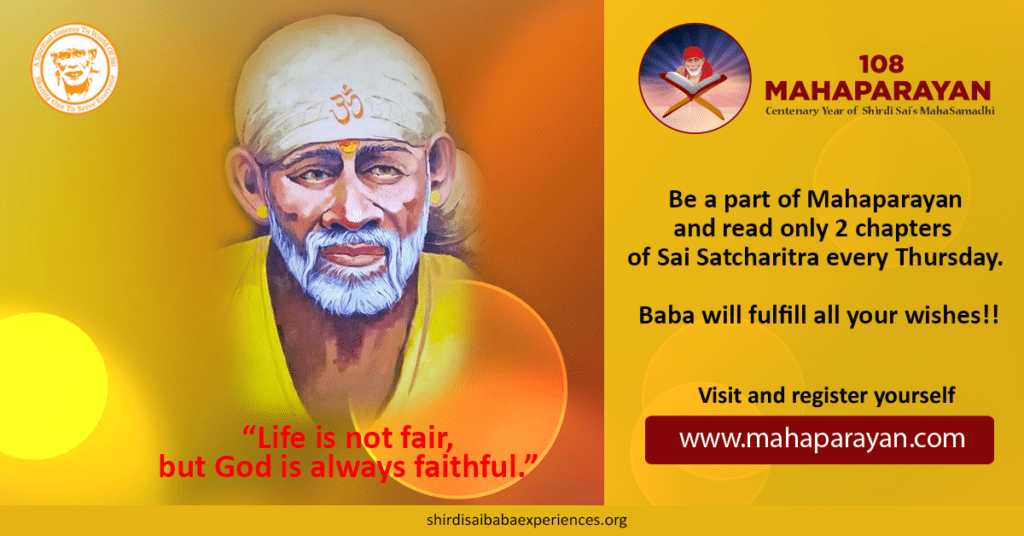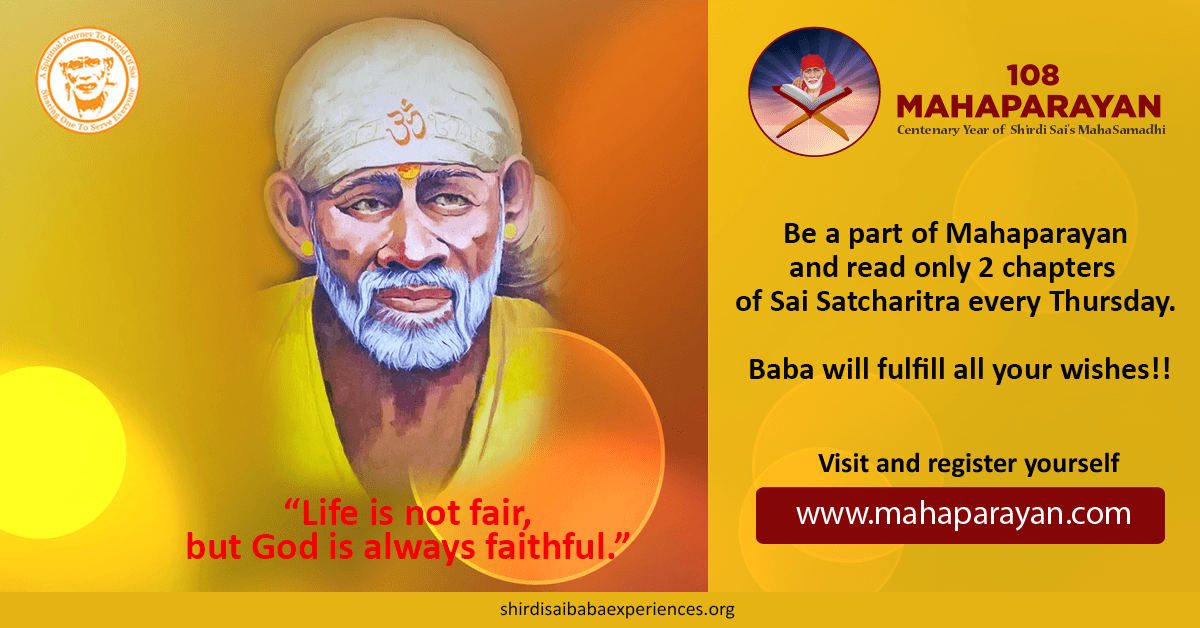 Anonymous Shirdi Sai Baba Devotee from India says: I would like to express my gratitude to Sai Baba and the Team Hetalji for providing this wonderful platform for devotees to maintain their Shraddha and Saburi. Om Sairam🙏.
I want to share a personal experience of how Baba helped me. I had undergone a NIPS blood test, but the results were not coming even after three weeks. I inquired with the lab, and they told me that I would receive a message when the report is ready. However, to my surprise, I did not receive any message even after 3 weeks. I repeated the test, but I was anxious about the delay and wondered if everything was alright. I prayed to Sai Baba for help in this matter. Yesterday, I received the report, and it was normal, which was a great relief. Thank You, Baba, for being my last hope. I have so much faith in You, Baba. Please continue to help me during these difficult times. Baba never disappoints his child.
Om Sai Ram🙏🙏🙏
Jai Jai Sairam🙏🙏🙏
More from SaiYugNetwork.com
© Shirdi Sai Baba Devotees.com – Member of SaiYugNetwork.com