Sai Baba Miracles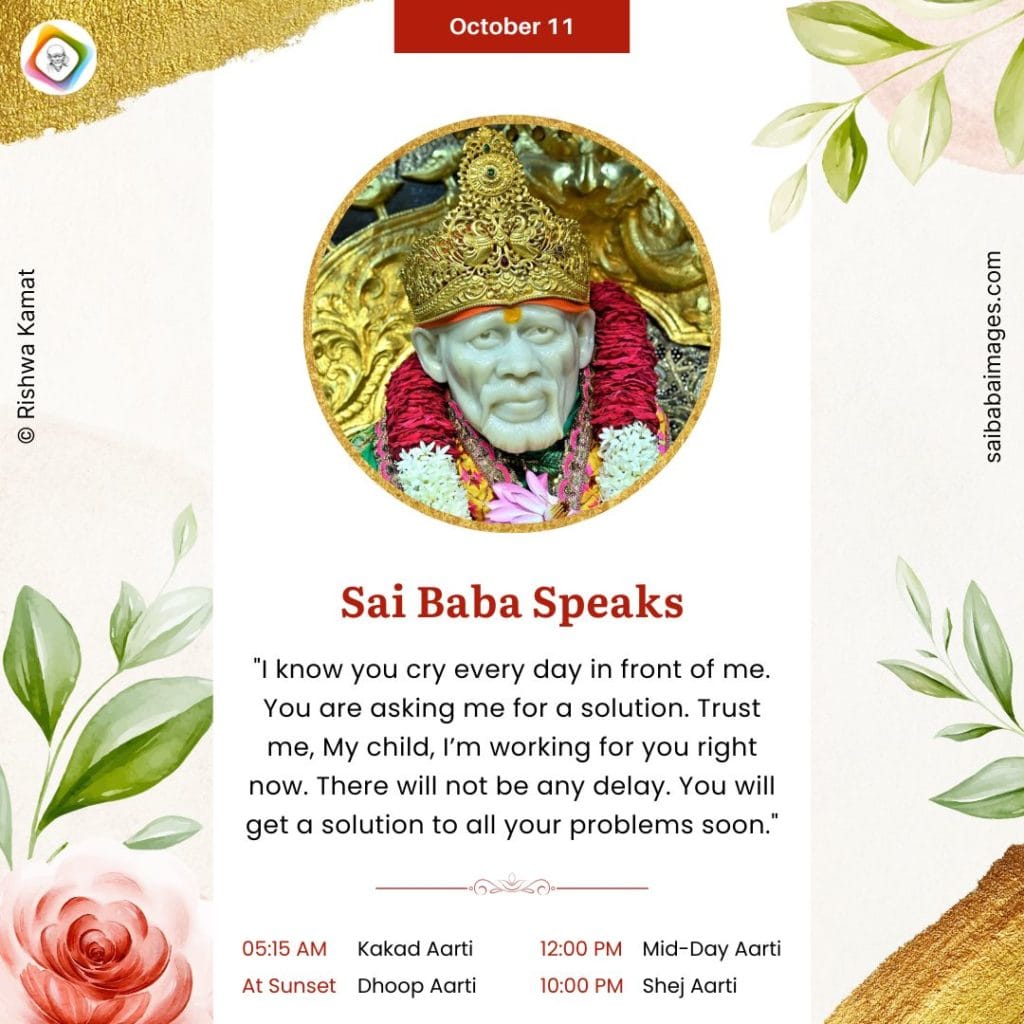 Anonymous Shirdi Sai Devotee from USA says: I want to be called Sai's daughter. Thank you Hetal Ji and team for providing us with this platform where we Sai devotees can share our beautiful experiences with our Sai family. 
Today here I am again to thank my Sai for loving me and taking care of me like a small baby. 
Thank you, Sai for holding my hand throughout. 
Thank you, Sai for taking care of the whole India trip without any trouble. 
First of all, Thank you Sai for taking care of the luggage. You know very well that we were not able to pack everything we got but only with your blessings we could take everything we had thought for and it reached India without any trouble.
Thank you, Sai for taking care of the whole document without any problems.
Thank you so much, Sai for helping us do our shopping so well in India without any trouble.
Thank you, Sai for taking care of all the relative problems so well, as requested you made sure that there will be no misunderstanding and we returned to the USA without any misunderstandings. 
Thank you, Sai for letting my husband understand and accept all my shopping and helping pack all the luggage even during our return. 
Thank you, Sai for making our Shirdi trip so delightful and forgiving beautiful experience at Shirdi. You made our Shirdi trip the most memorable. 
Thank you, Sai for helping our pack return luggage without any problems. 
Thank you, Sai for helping us get through customs and immigration without any problem.
Thank you, Sai for holding our hand in the Dubai immigration and bringing us out of such a stressful situation. 
Thank you, Sai for taking care of my son on the flight when he had a fever. 
Thank you, Sai for helping us go through our immigration in the USA without any trouble. 
Thank you, Sai for helping us with a safe flight. 
Thank you, Sai for helping us to drive back home without any trouble. 
Deva thank you for everything you have done for us in our life, thanks for always being there for us. Thank you so much for making our India trip so much fun and memorable. this has happened only with your help Deva.
Love you so much Sai.
Om Sai Ram. 
Thank You So Much Sai Baba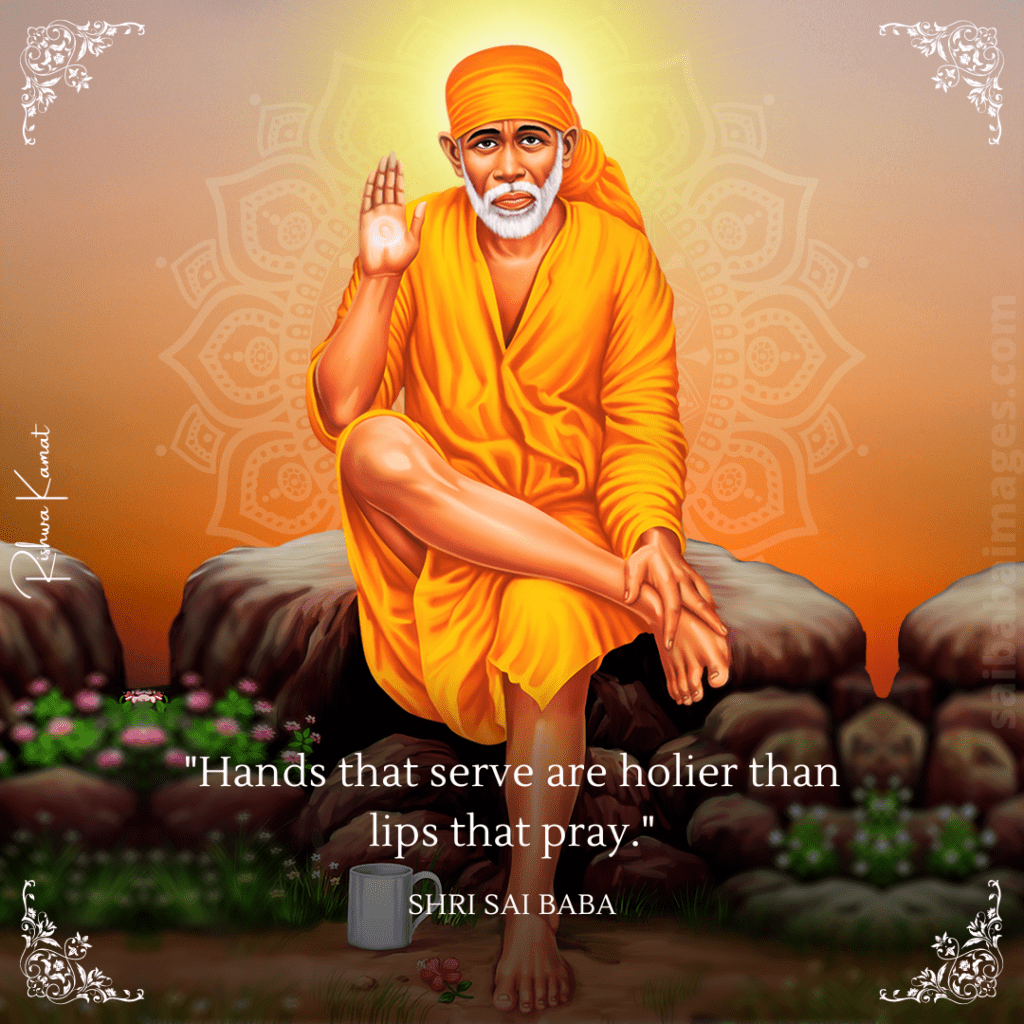 Anonymous Shirdi Sai Devotee from USA says: Om Sai Ram to all Sai devotees. Thank You to the team maintaining this divine blog.
Om Sai Ram. Thank You so much Baba for helping with the situation last week. I had shipped a package and was praying to Baba every day to make it arrive safely and promised Baba that if it gets delivered correctly then I will share the experience yes it was delivered and I was so relieved. Thank You So much Baba and sorry for posting late. I am praying that the receiver likes the items and that they reach out soon. Thank you Baba for helping solve the difficult situation at home last week. I was so nervous and it's not a situation that gets solved that easily but by Your grace Baba it was solved and I thank you a lot for Your help. Baba thank You also for helping with my phone problem. I am so happy to have gotten the new one and I pray to You that You will take care of everything with the return of the previous phone. Baba, You know what I am praying for. Not only me but all of us praying that we get some clarity to the situation we are in. We know we didn't do anything wrong and we know that we have done everything we can, so we have faith and have surrendered everything to You and we pray that You will take care of everything. Baba, we are worried but have full faith that You will make this right for Your daughter. Baba, I will post the experience the same day we get good news for this. Baba You please take care of everything from start to finish for us. We are only dependent on You and have surrendered to You. Please take care of everything for us and we are always blessed to be at Your feet. Thank You So Much, Sai Baba. 
Prayer To Sai Baba Got Answered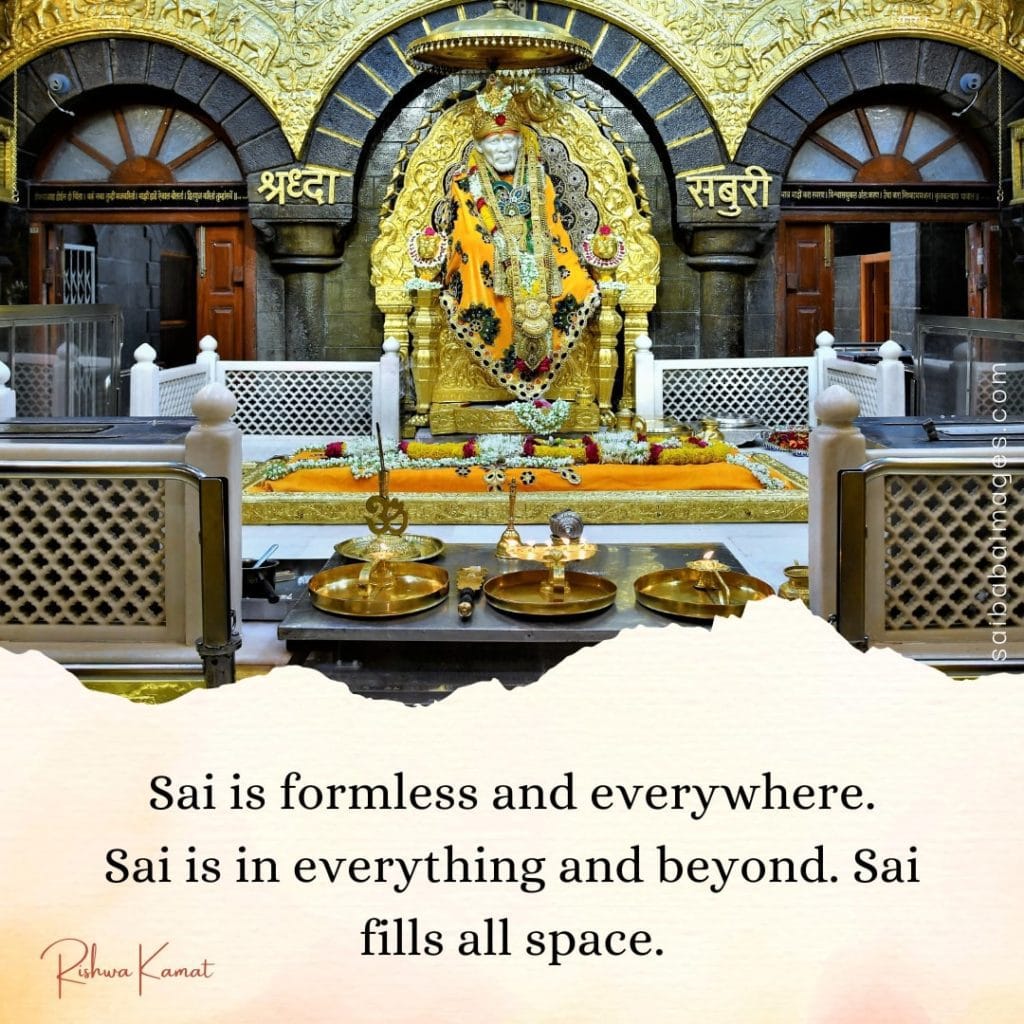 Anonymous Shirdi Sai Baba Devotee from Canada says: Om Sai Ram …Hello Everyone! Please accept my heartfelt greetings. I thank and express my gratitude to the team and members for maintaining such a great blog to uplift our souls and trust in Sai Baba. I am writing this email to share my experience on your blog. Please keep my details confidential. I am a Sai Baba devotee from Canada. I have been residing in Canada on a student status for the last two years. I came across this blog while surfing about Sai Baba Devotees' Stories and Experiences and I am sure it was only Baba's blessings and wish to bring me across it. I was delighted to find this blog and soon it became my habit to read some experiences shared here by devotees. After being connected to this site I could feel I am getting closer to Sai Baba.
Coming to my experience, I do a part-time job and due to the pandemic the footfall of customers is very low, so my owner asked me to manage everything all by myself. One day when I was at my job, I suddenly started feeling bad pain in my lower abdomen. I knew I am going to have my period. I was very scared and panicked as it pains very bad and no one was there to help me and on the other hand, it was only me who had to attend to customers and manage everything at the job site. While I was tensed, I remembered an experience shared on the same blog by some Sai devotees that when she had the same pain she started chanting "OM SHRI Sai AROGYAKSHEMDAY NAMAH". It all came to my mind suddenly. I was a bit relaxed and started chanting the same. To my surprise, my pain was all gone after a few minutes and I could feel no more pain. I was so surprised and tearful to see Sai Baba's blessings and miracles. Of course, it was a big thing that happened because never before this have I gotten my periods without unbearable pain. I thanked Baba and I was overwhelmed to experience this. I could do my job smoothly and without any trouble.
Thank you, Sai Baba and devotees. I am sharing my experience as I promised with SaiBaba to do so.
Thank you! 
Sai Baba Cured Sore Throat
Anonymous Shirdi Sai Devotee says: Hi, I am expecting and having a sore throat and cough for three days. Today is Thursday I need to do Divya pooja. It is very cold I was so tired and was afraid to have a head bath and do pooja today. But once I went to shower I just did a head bath and started pooja. As soon as I started reading 108 names I started feeling the relief of sore throat away. By the time I did whole pooja drank Udi water and sprinkled It in the house to remove negative energy my sore throat has reduced by 99 % by Baba's grace even the cough should reduce. My parents should reach safely without any issues with customs. I am waiting for my lifetime gift from Baba my safe delivery and my certificate. I would like to travel to India to do my prayers to Baba and show my baby to Him in Shirdi and attend my brother's wedding by his grace. Baba, please show Your mercy on me. I apologize for shouting at my hubby today. I just get upset seeing him so stressed all the time. If I am clear at least he will be peaceful. I want him to be happy he is always worried and stressed about everything. I want to be able to do everything by myself and give him peace of mind, please. Adi has changed as I started praying to You. Mom's eye surgery went well. Sister's trip went well. My mother in law leg pain should reduce. I need Your blessing to be strong and face everything and be a strong leader and lead my family and life and never ask anyone anything and should be in a state to care of everything and give to everyone in need. You. only know how I am feeling. Om Sai Ram, please help me. 🙏🙏
Recent Experience With Sai Baba
Anonymous Shirdi Sai Baba Devotee from India says: Om Sairam, i am devotee of Baba i am always believing Baba where ever i am, This recent experiance happened with me, My father was very ill we joined him hospital, hospital was very big very experianced doctors also there, first we went for physician he Said us admit him then immediately we admitted my father they started doing all tests but they didnot find what the problem they started giving wrong treatments nearly oneweek because of that my father problem was increased , he became more sick not able to walk and forgot things that time i prayed Baba and asked questions to Baba all replies are very truth, doctors told for surgery for my father, we are also confirmed for surgery it was thursday doctors told us surgery will be 9 clock we are waiting in hospital i started pray Baba in my mind,doctors come around 10 clock and Said no need surgery everything was good without surgery we cant believe some miracle happened there without surgery my father was cured really i am very happy i cant express, my feelings on Baba, with Baba grace we are really happy, Om Sairam.
Sai Baba Took Care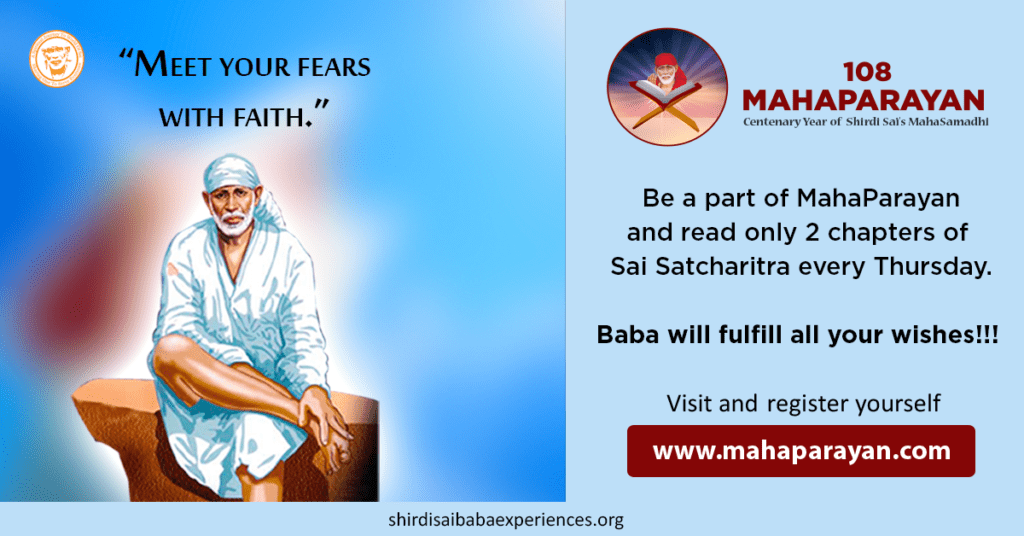 Anonymous Shirdi Sai Devotee from Singapore says: I am a very small devotee, who is lazy and confused.
My baby was not sleeping and she fell down on the floor and started bleeding. I was very confused and scared. Finally, I asked Baba to help her sleep. Then in five minutes, we got an idea to make her sleep and she slept in 2 minutes. As always Baba has been the savior. Don't leave me ever. Thank You.
---
More from SaiYugNetwork.com
© Shirdi Sai Baba Devotees.com – Member of SaiYugNetwork.com
Join Sai Vriksha Whatsapp Group for access to our Exclusive Content