Download Sai Baba Daily Calendar with Images
Sai Baba's Blessings: A Tale Of Faith And Miracles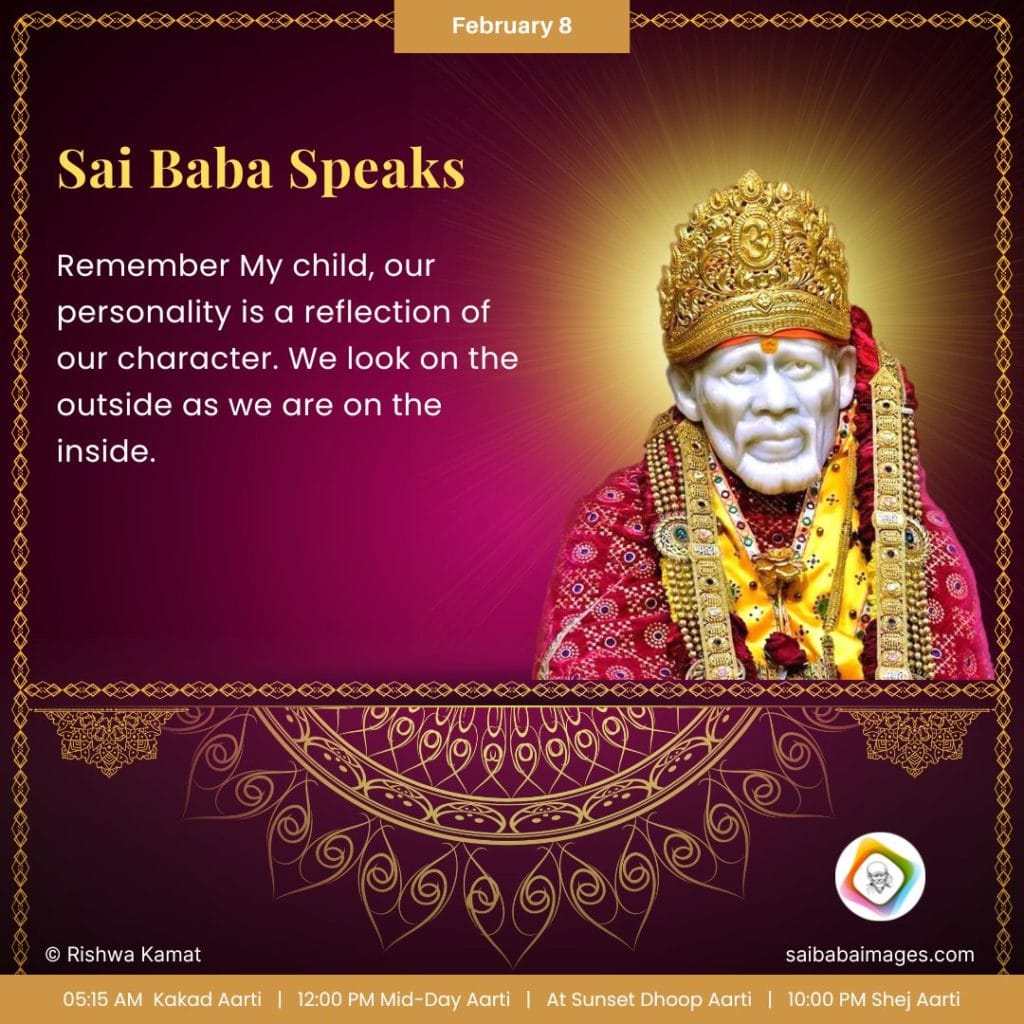 Anonymous Shirdi Sai Baba Devotee from Canda says: Om Sai, thank You for being there with my family and staying with us the whole time. You have blessed me with so many great miracles in my life. Thank You for giving us an opportunity to share our experience on this platform.
I have recently prayed to Sai to help me get a job that I just applied for in the USA and had no hope that I would get it. But I still prayed to Baba and started Sai fast and promised Baba that I would post my experience. And on just Thursday, I received an email for the first interview, and the whole process took about three months. Sai gave me good news only on Thursday, an auspicious day, with final approval of the new job. Everything happened within the time I was fasting, and by my last fast, I had already signed an offer letter and received a working visa. Everything went so smoothly with Sai's blessings. Once again, Sai, You showed me the right path and blessed me with this great offer.
Shri Ram Raksha Stotra: Significance and Benefits of Parayan on Ramnavami
Sai, I have been praying for my son to give him admitted to one of the best medical schools in North America. My son prays every day, uses Udi, and worked really hard to submit his full application. Now he is waiting for interview calls. Please Sai, fulfill his dream. I promise that I will post this experience once he gets admission to medical school.
Om Sai, without Your blessing, nothing can happen. Please shower Your blessings on my son.
Miraculous Experiences Of A Sai Devotee With Her Children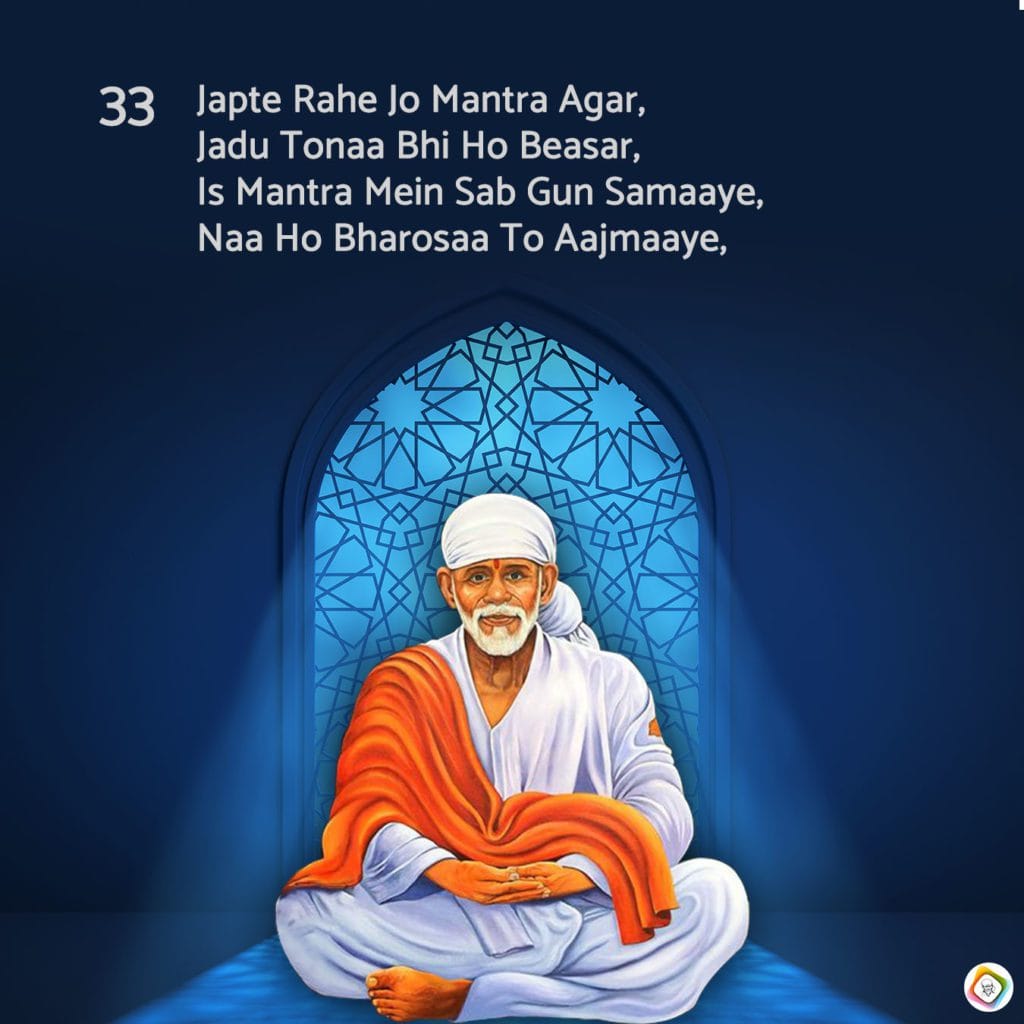 Anonymous Shirdi Sai Baba Devotee from India says: I am a Sai devotee from India, and I would like to share my experiences regarding my two kids.
My elder son had a fever and cough, and one evening his cough suddenly worsened. I was concerned that it might be the beginning of pneumonia. So, when I took him to the doctor, I prayed to Sai Baba that if the doctor did not suggest a chest x-ray, I would write about my experience. By Baba's grace, everything was normal, and there was no need for an x-ray.
My second experience involves my younger child, who also had a fever that kept returning every five hours. He refused to take medicine, so I prayed to Baba to either give him medicine or reduce his fever. Through Baba's grace, his fever came down without any medication, and after 24 hours, the fever disappeared completely. This was a big miracle for me, and I am very grateful to Sai Baba for His blessings.
Thank You, Sai Baba, for Your grace and blessings.
Sai Baba's Blessings: A Devotee's Miraculous Delivery Story
Anonymous Shirdi Sai Baba Devotee from USA says: I am a housewife and a devotee of Sai from the US. I have been a follower of Sai since I was 20 years old. I have always felt that Baba has been with me every step of my life. Today, I would like to share one of my experiences. With Baba's blessings, I was pregnant, and everything was going well until the doctor informed me that my cervix had opened 1.5 cm in the 7th month. I was scared as I wanted my parents to be with me during delivery, especially because I had an elder daughter who was only 6 years old. The doctor said that we would meet every week to monitor the situation. I prayed to Baba that day and asked him to take care of me. After two or three appointments, the doctor said there was nothing to worry about. However, in the 35th week, my doctor said that the baby was very big, but we couldn't deliver yet as we had to wait until the 39th week. She warned me to be extra careful as there could be risks involved. I told the doctor that I was ready for delivery if the baby was so big, but the doctor was adamant on not doing it and suggested that I block some dates for the 39th week. I was scared again, and my parents had come to the US by then. That day, I prayed to Baba, telling him that I would not select any date, and asked him to pick a date for me, leaving everything in his hands, as I knew he would take care of me. After two days, on Gurupurnima day, which was week 36, my water broke early in the morning, and I had intense pain. With Baba's blessings, I delivered a healthy baby girl that day. So when you have faith in Baba, leave everything to him, and he will take care of you.
Divine Intervention: Experiences Of A Devotee Of Sai Baba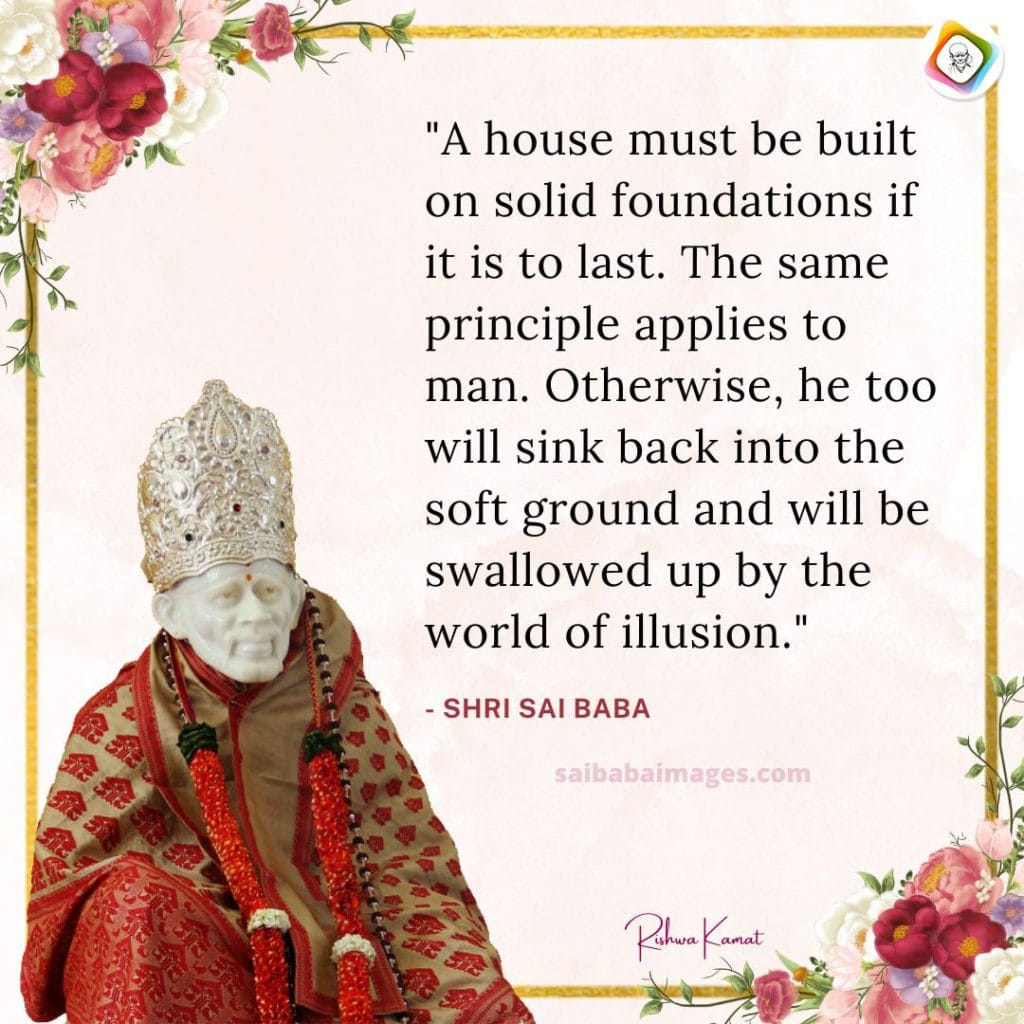 Anonymous Shirdi Sai Baba Devotee from India says: I am an anonymous devotee of Sai Baba. I am thankful to Hetalji and the team for providing this platform to share my experiences.
Experience 1: Once, I went to the Sai Baba temple in an auto. Usually, I book an Uber auto while returning home, but this time, I spent all my money on buying pooja items, and I didn't have enough money to come back home. I prayed to Sai Baba, saying, "Baba, You only brought me here, now it's Your responsibility to take me home." Then, at the time of leaving the temple, one of the lady devotees whom I met for the first time agreed to drop me at my home. After she dropped me, I thanked Sai Baba and thought of sharing this experience here. So, I request all the devotees to pray and leave all Your problems to Sai Baba and have faith. He will definitely show you the solution.
Experience 2: My husband, kids, and I went to Goa with our friends and their families. There, my friend lost her mobile phone and was very tense. At that time, I prayed to Sai Baba that I would share my experience here if she found her phone back. After a few minutes, she found her phone. Sorry, Baba for posting the experience late. I request all the devotees to read Sai Satcharitra and try to understand what message Baba wants to convey through all the stories. I pray to Sai Baba that may all the devotees be blessed with good health, prosperity, and spiritual knowledge.
The Grace Of Sai Baba – A Personal Account Of Strength And Blessings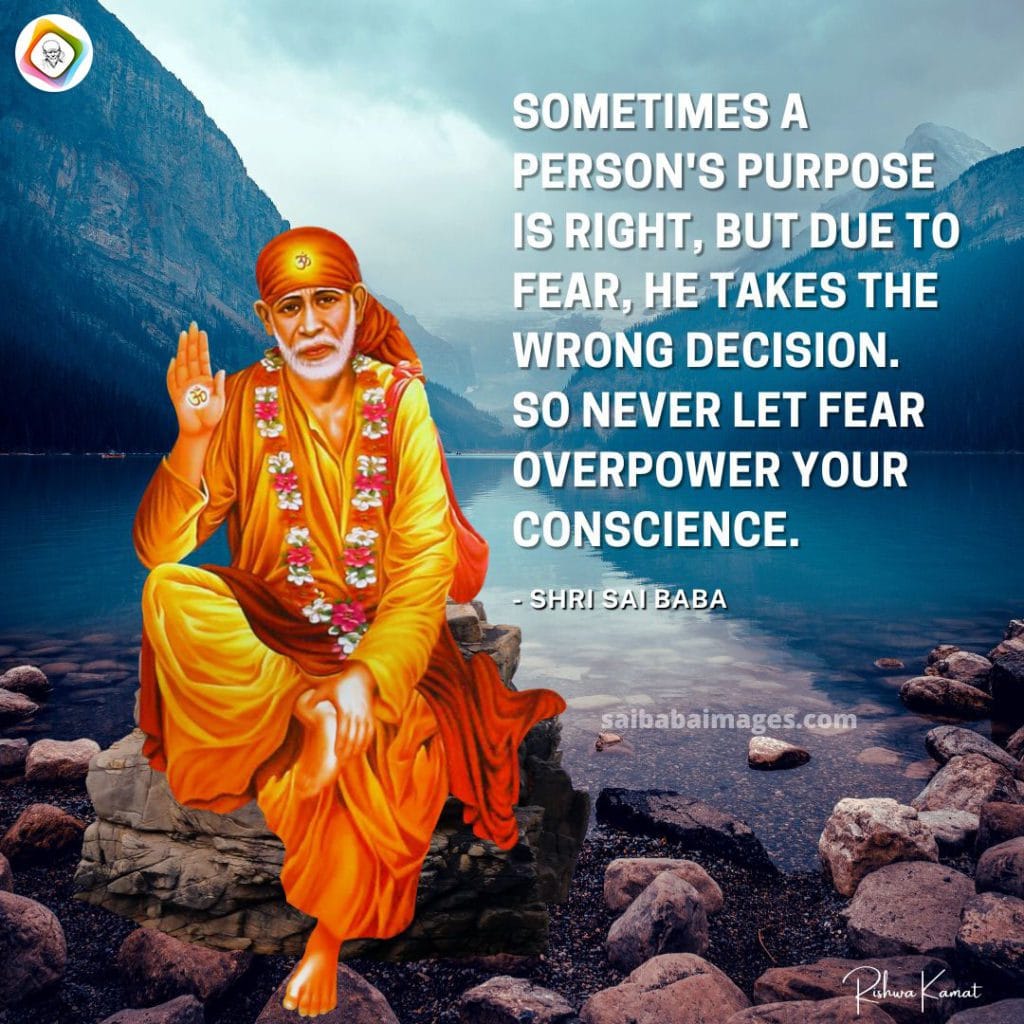 Anonymous Shirdi Sai Baba Devotee from USA says: Hello everyone, I would like to express my gratitude to Sai Baba for giving me the strength to share my experience. God Sai Baba has stood by me during the toughest times of my life. I could feel his presence and it is only due to his infinite grace that I am able to write about my experience today.
During my second job in the USA, my boss caused me extreme emotional stress while I was pregnant, and my child developed several health issues. This resulted in frequent fights at home, among other problems. However, the kind grace of Sai Baba held my hand and kept me going. After 15 years, we finally received our green card. Thank You, Baba.
My third job was stressful due to politics, but I received my current job only due to his grace. Now, I humbly request Baba to bless me with peace and good relations. I want to spend more time with my family and take care of their needs. I have been struggling with depression, and I pray that Baba brings back my lost relatives.
I am living the life I have today only due to Your infinite grace, Baba. Please grant us good intellect and bless us all. Enable me to have a work-life balance and a good family life, as You know my deepest wishes. Please take care of our family's health and jobs. Thank You, Baba.
The Miracle Of Sai Baba: A Devotee's Gratitude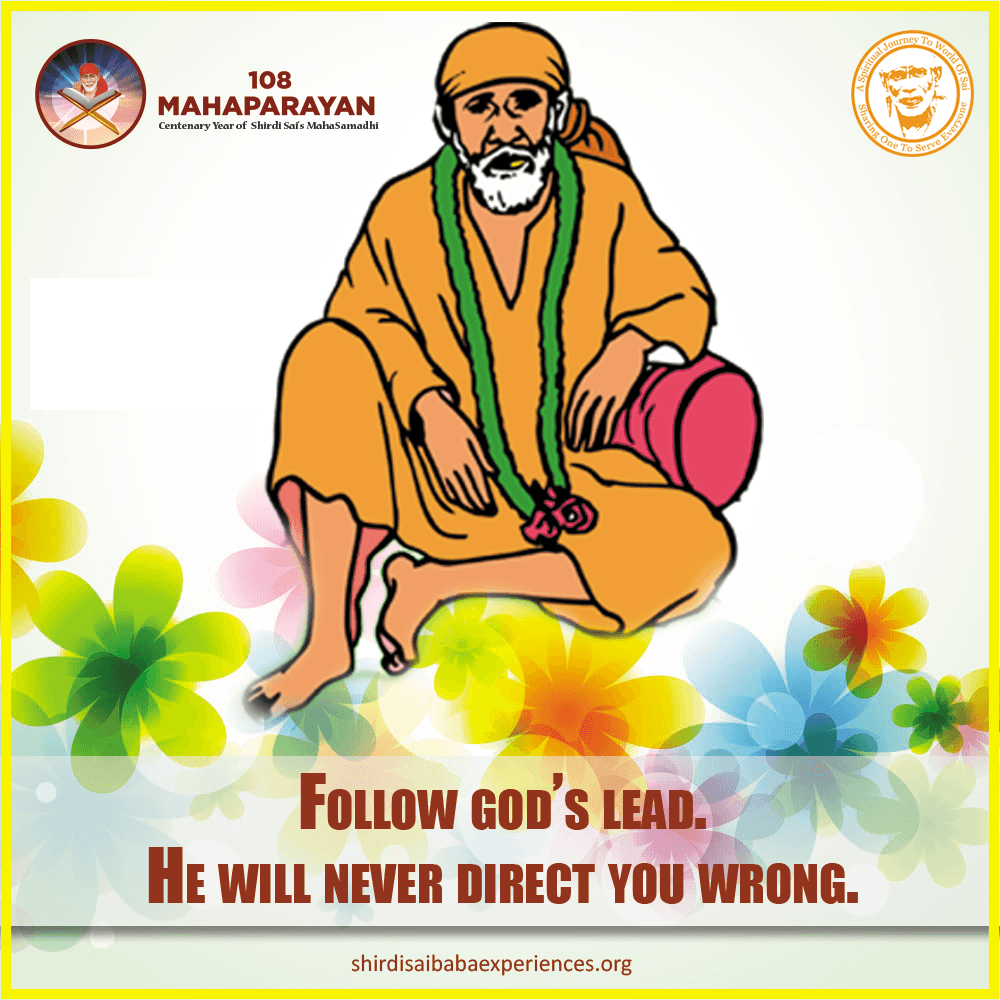 Anonymous Shirdi Sai Baba Devotee from India says: I am a small devotee of Sai Baba and I want to express my gratitude to the team for this wonderful platform. Sai Baba is everything to me. Whenever I am in trouble, he is always there for me. For the past two weeks, my whole family has been affected by a water infection. My daughter had a fever of 104 degrees, so I prayed to our only savior, Sai Baba. Due to his blessings, my daughter's fever went down and everyone is returning to normal. Without Sai Baba, nothing is possible.
Yesterday, my mother fell down while praying. I prayed to Sai Baba that nothing serious should happen to her. Please bless me, my family, and Your children. You know what is running through my mind. Please fulfill my wish. Thank You, Sai Baba, for everything You have done for us. Om Sai Shri Sai Jai Jai Sai. 🙏🏻
---
More from SaiYugNetwork.com