Download Sai Baba Images In This Post
A Personal Account Of Completing A Vrat And Sharing The Blessings Of Maa Vaibhava Laxmi
Anonymous Shirdi Sai Baba Devotee from Mauritius says: I am from Mauritius, and I recently completed my bachelor's degree. Like any other person getting ready to go to university, I went online and searched for videos on "a day in the life of a university student," "motivational videos," "what to eat at university," "how to discover your passion," "how to be consistent with your goals," "how to get a first-class degree," "how to stay organized," and so on.
Shri Ram Raksha Stotra: Significance and Benefits of Parayan on Ramnavami
However, I was not satisfied. During my three years in university, I managed with little information I received from these videos and felt unhappy because I saw others who seemed happier (yes, I was comparing myself).
Below are the problems I faced during my university life:
I couldn't follow a diet and was only able to exercise three times a week in the first year.
I wanted to learn how to remain consistent with something and do it every day. In short, I wanted to have a routine (I used to watch videos where students had routines).
I wanted to feel normal, positive, and not sluggish and gloomy. I was pessimistic about everything and was self-criticizing myself.
I wanted to discover my passion because once my lecturer said that she loves to cook and that is her passion, and that drives her to do her best, she loves it, and there is a certain fire and sparkle that is present in her. She even has her cooking blog.
I wanted to make my father quit alcohol.
I wanted to learn how to put Mehendi and makeup like a pro.
I wanted to read the Shiv Puran, and in fact, I had a disease for quite a few years now and wanted to read the Shiv Puran to get cured. My mother had been to India and brought a bangle on which it was written Namah Shivaya.
I wanted the Rider Waite Tarot cards.
I wanted to win the lottery.
Now, my dear family, please read below how Baba appeared in the form of Maa Vaibhava Laxmi, and that too after three years, meaning after I finished university. (I have read multiple times Satcharita by Indira Kher – the original 9000+ verses of the author Hemadpant. I have also tried multiple things even trying to follow the hostel routine of University boys so that I can follow a routine).
There was a booklet of Maa Vaibhava Laxmi Mataji in my suitcase for years, and every time I cleaned and removed the suitcase, I would always see it, and somehow I kept thinking that it was so difficult to do because, at that time (years ago), I never did any puja like this other than Shirdi Sai Nav Guruvar Vrat. The language was quite complicated for me, so I always ignored it.
Then this year (a year after my degree), after I resigned from the most horrible workplace (I sent my experiences on this as well, please publish it, in one of them I wrote that I would stay there, but Baba had other plans), I decided to do the Vrat.
I started during my notice period, and today is my last day of the Vrat.
Here is how the issues were resolved (in numerical order as listed above):
I went on the Arunachala Shiva website and asked the question. The answer was to read a chapter of Ribu Gita daily until I finish the book to get rid of dietary addictions and body identifications. Baba told me weeks ago on the Sai website to wait for 44 days, and I could not understand why. Then I realized the book had 44 chapters.
Baba said via the Shiv Puran to eulogize Maa Durgaa so that all my tasks are accomplished. It has been two days since I started practicing by writing my list of tasks, chanting, and listening to Durgaa chalisa. I now do all my tasks despite wanting to leave them as they are. It is truly a miracle for me.
I did three healing sessions, and my negativity reduced from 1000% to now around 10%. I have zero blockages. I just need to eat healthier. With Baba's grace, this will happen by early 2023.
I discovered that I have a natural ability to predict the future, which is why I was inclined to buy tarot cards. Baba told me that additional work will bring wealth and even gave me a website name (Fiverr) in my meditation today to do my business. Baba also told me to keep the business very private.
I started Sai Divya Puja, and during Mata Laxmee's vrat, I did it for two Thursdays and one Sunday (I was tired on Thursday and dozed off). But I forgot to do the Aartee and chant the 108 names of Sai Baba. I restarted this week, and guess what? I felt Baba asked me what happened (I told him), and he told me that in the fourth week, he will get rid of this addiction.
I bought two Mehendi books and even applied makeup by watching a YouTube tutorial. I was so confident after so many years. I took some pictures of myself. I was so happy to feel confident.
I had a dream early morning that Shiv put His blessings in the bangle, and I also finished reading the Shiv Purana and Bhagavad Gita (it is primary to read Bhagavad Gita after Shiv Puran; otherwise, the reading is not complete). When I finished, I opened the Shiv Puran (I was directed to a page via meditation or messages from the angels). On that page, it was written, "wear the bangle." That day, late evening, I felt as if I got an electric current, but it was not all over the body, just where the disease is (I have stopped going to the doctor and put my faith in Baba, keeping my X-ray under my bed, always saying that Baba would cure me. The doctor actually said it was the end, but Baba graced me). I lived with the disease for nearly 32 months after asking Baba for a remedy. I finally was able to get it. Baba said that I have to suffer for three more months via the Sai website.
I bought the tarot cards and an Egyptian deck as well. I can't wait to grow my collection. Every time I draw the cards, they reply to my queries. It is just like magic.
I won Rs 100 in the lottery, all due to Maa Vaibhava Laxmi Mataji's blessings.
Today marks the completion of a vrat undertaken by the author. As per tradition, the author was supposed to give prasadam to seven girls and read the story of Maa Vaibhava Laxmi Mataji's vrat to them. However, due to unforeseen circumstances, the author was unable to complete this task as there were no girls available. Despite this setback, the author remained dedicated to completing the vrat and decided to share their experience here for the benefit of others.
Through the power of technology, the author is able to share their experience and hopes that readers will benefit from it. May this post bring sweetness and positivity into the lives of those who read it and may their faith increase?
For those interested, the vrat of Maa Vaibhava Laxmi can be found at this link: https://lakshminarayanlenasia.com/downloads/VAIBHAV_LAKSHMI_VRATA_KATHA.pdf
Readers can also find the my previous experience at: https://www.shirdisaibabadevotees.com/2022/04/Shirdi-Sai-Baba-Miracles-Part-3424/
Gratitude And Prayers To Sai Baba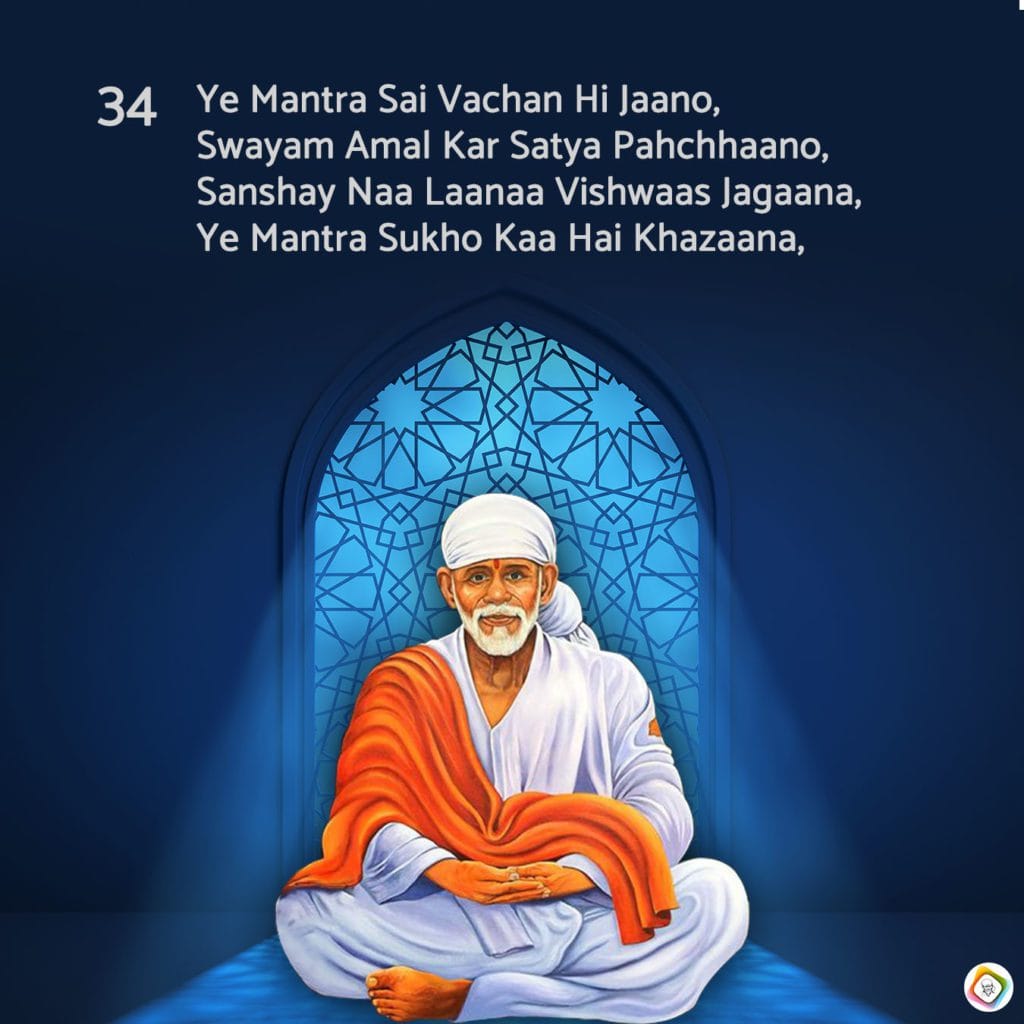 Anonymous Shirdi Sai Baba Devotee from USA says: Om Sai Ram to all Sai devotees! Firstly, I would like to express my gratitude to the team maintaining this blog. Thank you for providing a platform for us to share our experiences and connect with other devotees.
I would like to share a few experiences where Sai Baba has helped me. Recently, I was searching for something and was unable to find it. After praying to Baba, I immediately found it. Thank You, Baba, for Your timely help.
I would also like to express my gratitude for a recent incident where a person I was waiting for called and gave me peace of mind. I know that it was Baba's Leela to bring that person into my life at the right time.
Furthermore, I am grateful to Baba for not letting a particular situation cause trouble. I am also praying to Baba to resolve the current situation I am in. I admit my mistake and apologize for it. I promise not to repeat it. I pray that this situation calms down and does not cause any trouble in the house. I will definitely share my experience if it gets resolved without any difficulty.
Thank You, Sai Baba, for Your continuous blessings and guidance. Om Sai Ram!
Miracles Of Sai Baba's Grace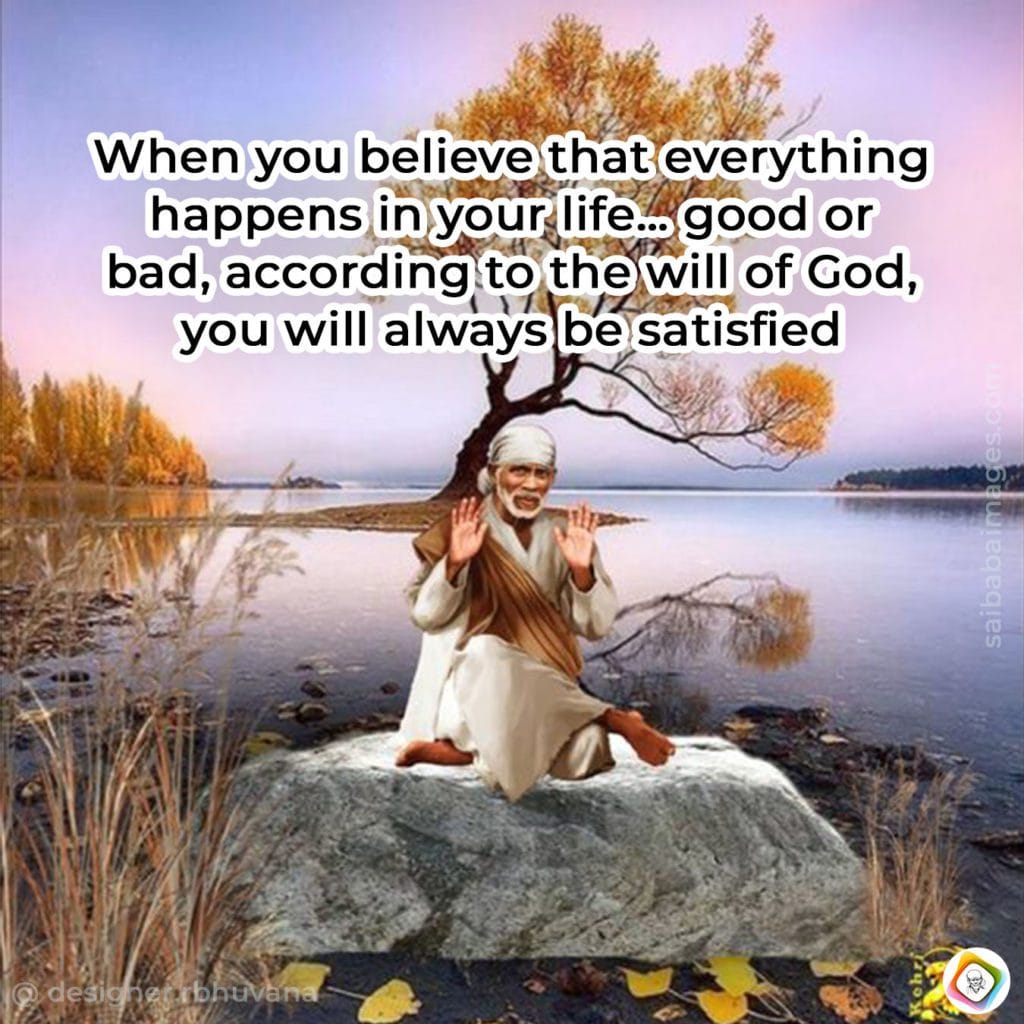 Anonymous Shirdi Sai Baba Devotee from Australia says: In this article, I will share some personal experiences where Baba's grace and blessings helped us in challenging situations.
My dad had recently bought a jacket, but my Mom did not like it. We were worried about returning it and whether we would get a full refund. However, by Baba's grace, we were able to return the jacket and received a full refund. My Dad then bought me a new jacket as a birthday gift.
Recently, my Dad contracted COVID-19, but by Baba's grace, he only experienced mild symptoms and was able to recover quickly. We were concerned about the baby in our family, but Baba protected us from the spread of the virus.
During my delivery, my baby was unexpectedly breeched. However, through Baba's grace, I was able to have a safe and normal delivery despite some struggles.
I pray to Baba to bless us with the gift of an ADC certificate in the new year and hope to see Baba soon in Shirdi.
I would like to thank Hetal ji for the modern satcharitra and also appreciate everyone who maintains the blog and the prayers that Baba has fulfilled, which have strengthened our faith.
Baba, please continue to shower Your blessings upon us.
Om SaiRam.
Sai Baba's Blessings For Good Health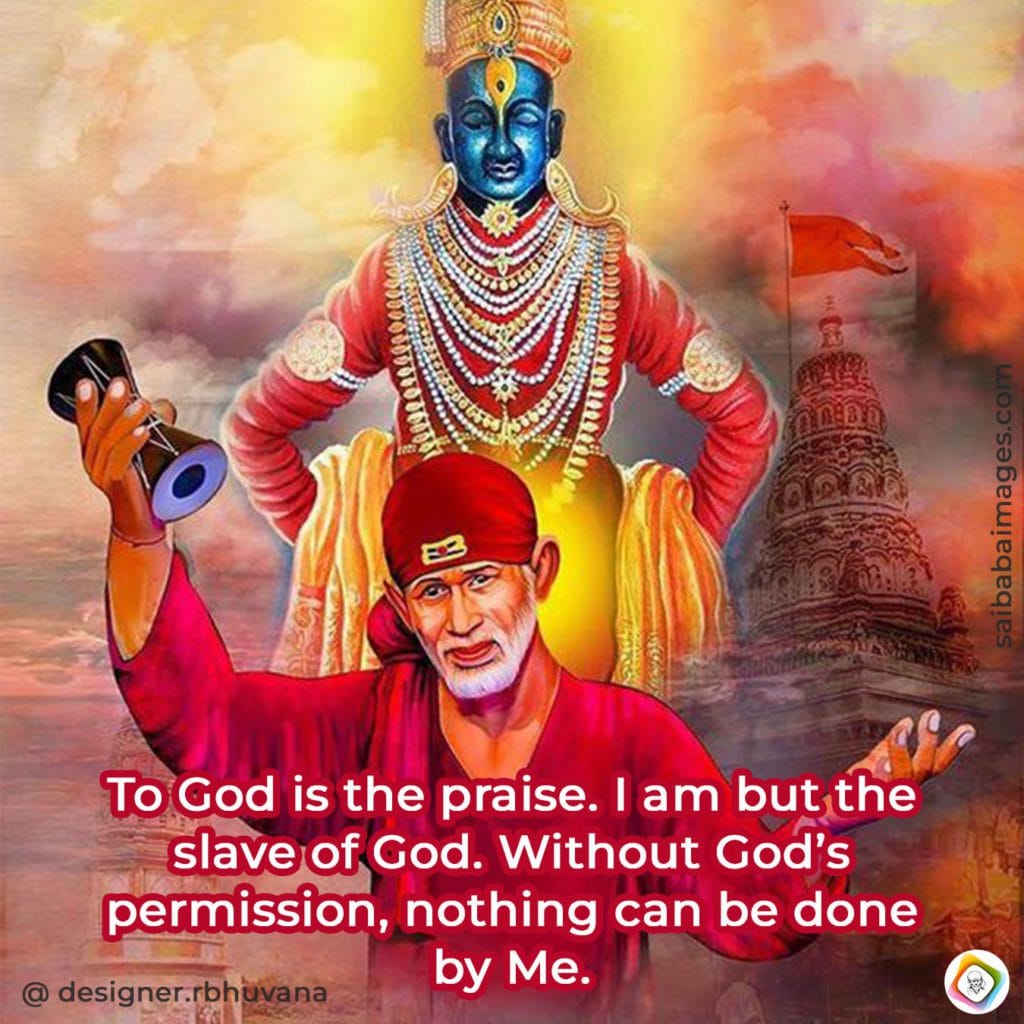 Anonymous Shirdi Sai Baba Devotee from India says: I want to express my heartfelt gratitude to Nana for always being there for me in times of need. Over the past year, I have been struggling with various health issues and have not been able to achieve stability. However, my faith in Sai Baba has kept me going and I firmly believe that he will bless me with good health.
Whenever I switched medications, I would experience constipation, which was extremely distressing. However, I prayed to Sai Baba and he cured my problem. I continue to pray to him for good health and to strengthen my faith in him.
As a mother, I worry about my child's future, but I know that Sai Baba is always there to help us. I have had many positive experiences with his blessings in the past, and I am confident that he will listen to my prayers once again.
Om Sai Ram, Om Sai Ram, Om Sai Ram.
A Devotee's Gratitude For Sai Baba's Blessings During A Health Check-Up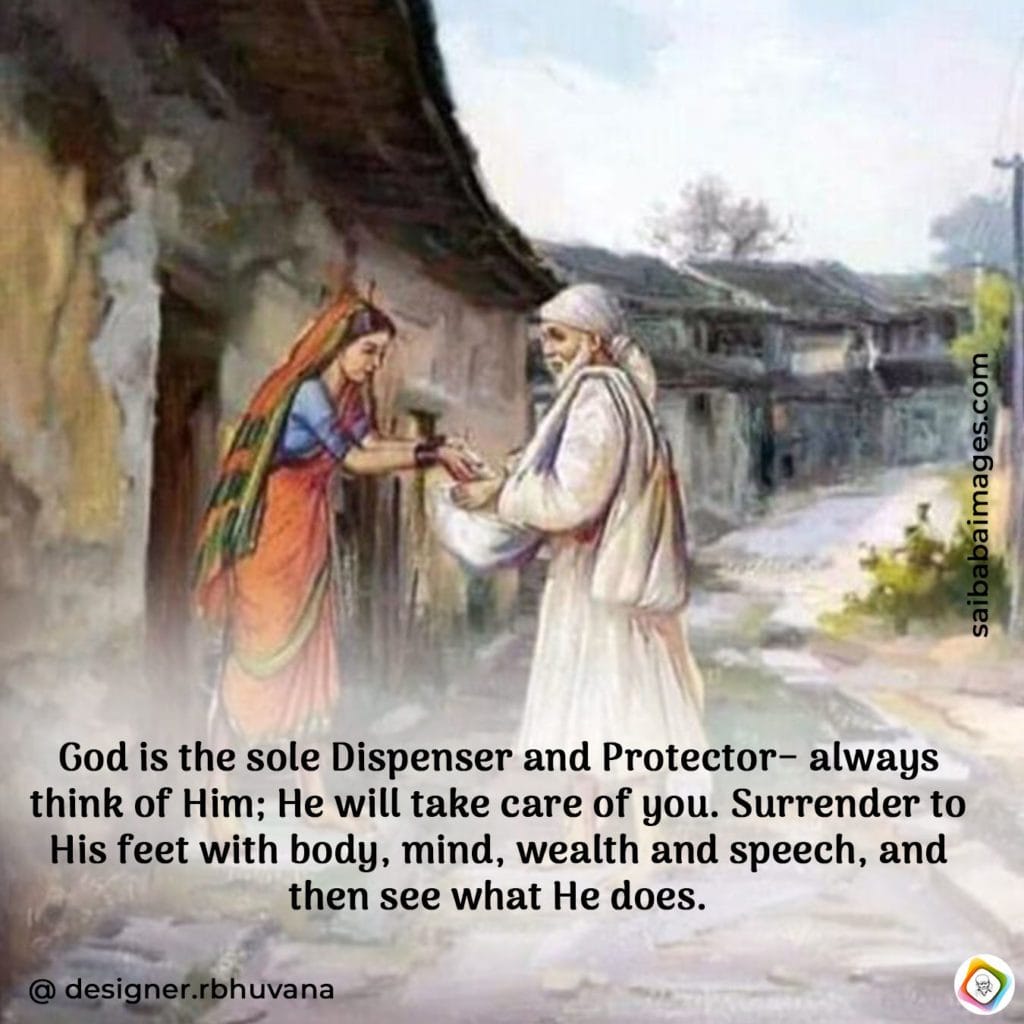 Anonymous Shirdi Sai Baba Devotee from India says: I am incredibly grateful for Hetaji's website, which has not only increased my confidence but also my faith towards Sai Baba. Recently, I went through a health check-up for my husband, and I was scared about what the reports would reveal.
I turned to Sai Baba and prayed that if all the reports came back normal, I would share my experience on this website. I am overjoyed to share that Baba's blessings were with us, and all the reports came back normal, except for one.
I cannot express my gratitude enough towards Sai Baba for his help and guidance during this challenging time. I thank Sai and Baba from the bottom of my heart.
This experience has reinforced my faith in Baba and has shown me the power of devotion and prayer. I hope that others can draw strength from my experience and trust in Sai Baba during their times of need.
Sai Baba Resolves Critical Project Issue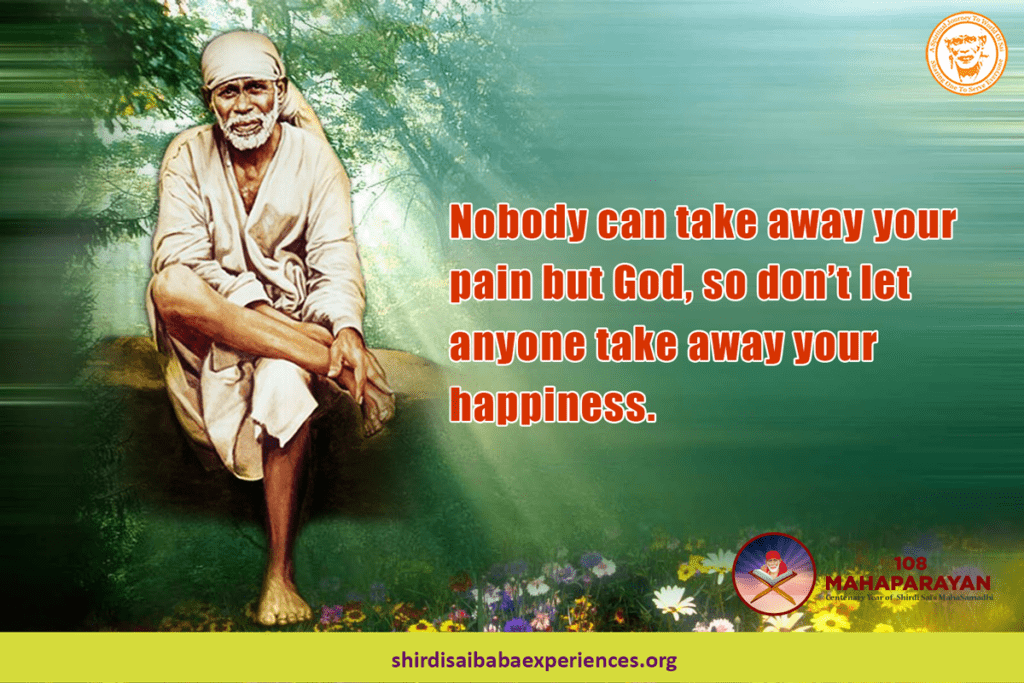 Shirdi Sai Baba Devotee Maheshwara from India says: I had a critical issue in my project that was hindering the progress of the next day's work. I turned to Sai Baba for help, praying for a resolution.
To my great relief, the very next day, the issue was resolved and everything was back on track. I was amazed and grateful for Sai Baba's intervention in my project.
I learned that turning to Sai Baba in times of difficulty can bring miraculous results. I am now a firm believer in his divine powers and will continue to seek his guidance in all aspects of my life.
Thank You, Sai Baba, for Your blessings and for helping me overcome this obstacle in my project.
---
More from SaiYugNetwork.com