Sai Is Holding Devotee's Hand And Walking Through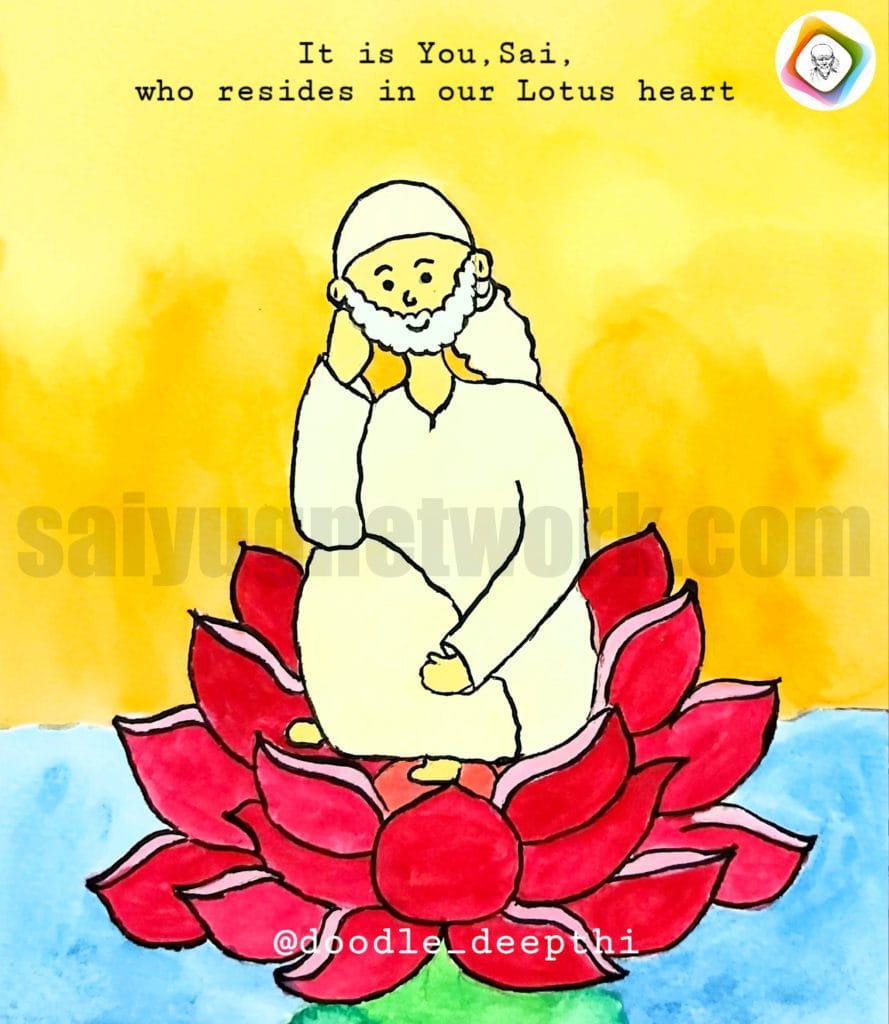 Anonymous Shirdi Sai Devotee from Australia says: I am a Sai devotee from Australia. Thank you very much to the admin team for maintaining this blog. Thank you for publishing some of my previous experiences.
Whenever I face a tough time, I pray to Sai and promise Him that I will share my experience on Saiyug network if my problem gets solved. So I am sharing a few of my experiences.
I had swelling and pain in my foot. I could not walk bearing weight on that foot. There was no injury. So I was quite worried about why this was happening suddenly without any injury. I had booked an MRI to check what it was. I prayed to Baba to save me. By that time when I went for an MRI after four days, most of the pain had gone. MRI showed that there was some fluid in the bone but in the next few days pain and swelling had completely gone. Here I had not taken any medications. All I did was pray to Baba and apply Baba's Vibhuti from Shirdi.
Another miracle of Sai Baba is that one day I went to my work office. One of the office staff whom I came into contact later went into isolation because she was at a Covid hotspot. I was quite worried because if she got tested positive, I and my family had to go into isolation too, stop working for 14 days and undergo Covid testing three times. I am vaccinated but my daughter is not vaccinated (because of her age) and vaccination does not stop the authorities from sending me into isolation. So there were various bad consequences if that staff member's test came positive. I prayed to Sai and left everything at His miraculous feet and after two days I got the news that she tested negative. In this experience as well, there was nothing in my hands nor could I do anything to prevent getting into a problem or to come out of the problem. It's all in Baba's hand and He saved me.
Another experience is that I have a long-standing spine problem. With Baba's blessings, it is going OK but sometimes it flares up and I get worried. In the past, I had to stop working and sit home for two months because of the spine issue. When it flares up again, I get quite worried that it may affect my work. So a few weeks ago it flared up. I prayed to Sai, applied Shirdi Vibhuti, and kept chanting "Om Sri Sai Rakshak Sharanam Deva…!" I was cured of that flare-up.
Sai, please help me, bless me to completely come out of this spine problem. My life and daily activities became restricted after this spine problem. Please save Your devotee who surrendered himself to You at Your feet.
I have more experiences that I had promised Sai Baba that I would share and I would soon share them here. Either I or my family members are getting sick frequently which is giving me a lot of stress. But every time, Sai is being my savior and getting me out of trouble. Sai, I am tired of these problems. Please see to it that I or my family members always stay healthy.
Jai Sairam. Please help my daughter to pass her first ever piano exam with a nice grading.
Sai Baba's Rewards Are Immeasurable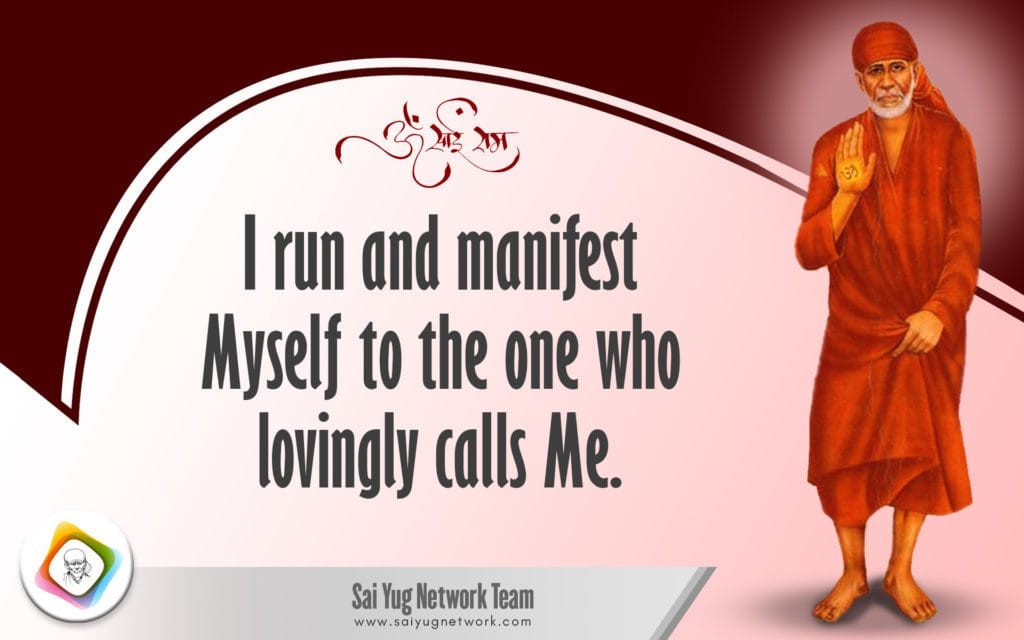 Anonymous Shirdi Sai Devotee from India says: Om Sairam to all devotees reading one of my many posts submitted to the forum. Thanks to the team for maintaining this platform to help us share our day-to-day miracles.
Sairam helped me get a good rating in this year's performance review, even though I was told that people who are new to my current role always get a lower rating. 'Thanks' is a small word that I could offer to Baba now.
I sometimes get angry with Baba for a few other things in my life which He has not set right for the past many years. I hope He does it when the time is right for me. But I sincerely pray to Sai to help my mom and aunt to get out of this difficult situation sooner than life has given us. Please bless us Sai and I feel a distance from You in recent days. Help me, my mom, and my aunt to come out of this difficulty.
Sai Baba Is The Best Doctor And Udi Is The Best Medicine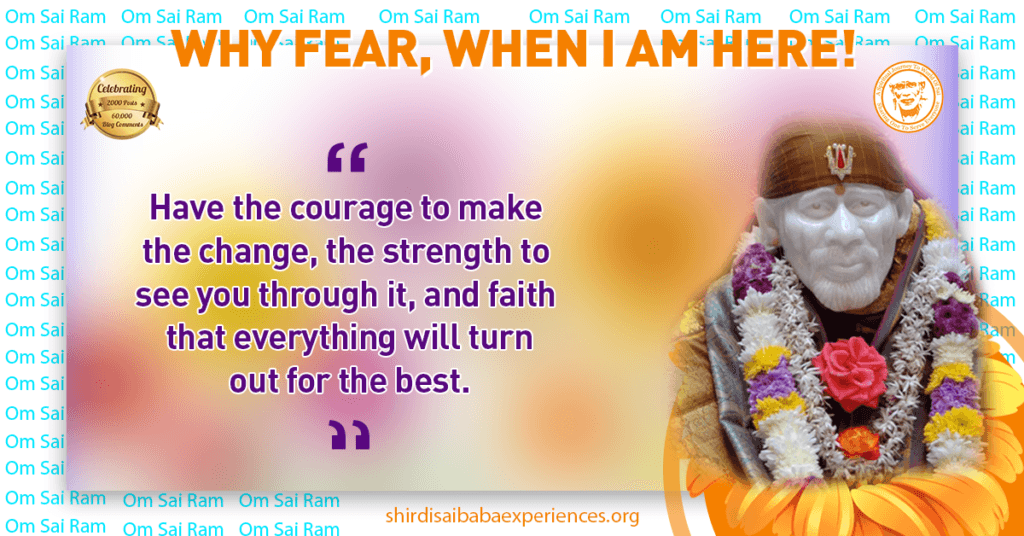 Anonymous Shirdi Sai Devotee from India says: I am from Odisha India and Baba dada is my everything, all because of His grace.
This is a cute experience and a miracle of Baba. My little son suddenly at night before going to bed, he complained to me of something being stuck in his gum. I saw it and didn't understand what the thing was. The gum was a little swollen and at the margin, it was black colored. I thought it to be caries. But it was not. My son became worried about the tooth. So I prayed to Baba and said my little son too to pray to Baba to help us solve the problem. I picked a toothpick, touched its nib to Vibhuti, and tried to see the gum. The moment the Vibhuti touched the gum, foreign particles came out of the gum and it was a piece of clove that I gave my son to chew to keep his throat soothing. My son is very happy and thanked Baba for helping him. Thank You, Baba. Love You, Baba.
Thanks To Sai Baba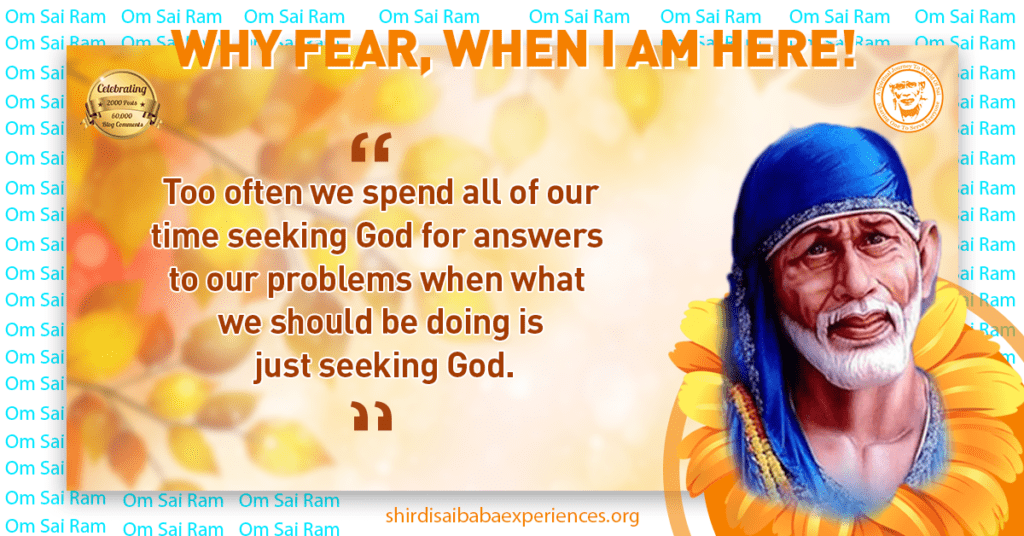 Anonymous Shirdi Sai Devotee from Malaysia says: Om Sairam. Thanks, Hetalji and the entire team for maintaining this wonderful platform.

Coming to my experiences, Baba made my week and all things were good during the week. Meetings and all went well. I got the approvals for all the requests. This is all due to Baba's blessings.
Please Baba help My nephew to pass the exams via express entry. Also, You know what I am praying for, people have to follow Your path to go in the right direction.

Thanks for all Your support. Baba, I have to clear PMP, and also my bro's house deal has to work out properly. Thanks, Baba. Jai Sairam…!
Sai Baba's Blessings On Devotee's Family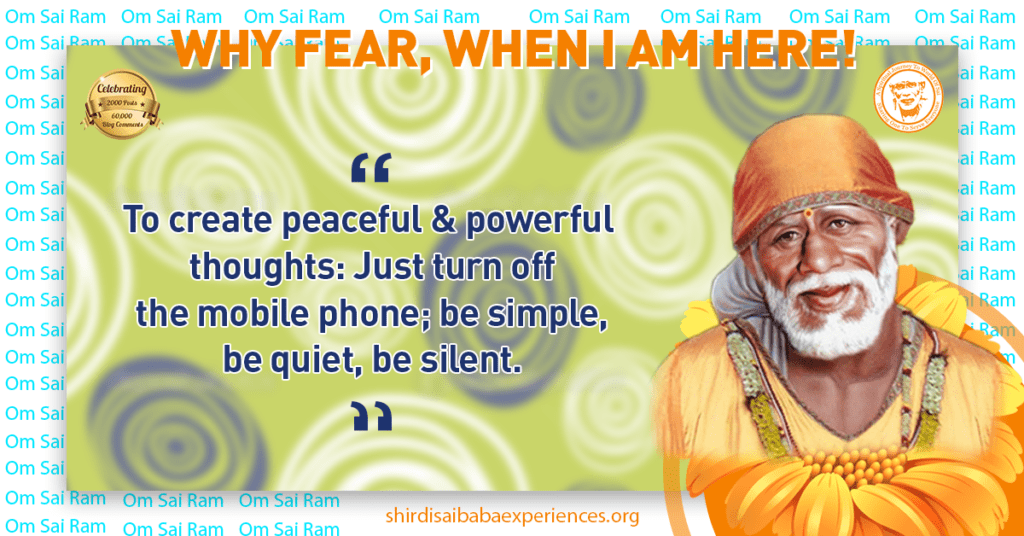 Anonymous Shirdi Sai Devotee from India says: I am a staunch devotee of Baba. Baba blesses us in all walks of life.
Thank You so much Baba for making our son pass with great scores. Baba, now he has also become a good devotee of You. Thank You Baba for pulling the sparrow towards You. Baba, You were with us towards our long drive and made us reach the destination on time without any hurdles. I am posting my experiences as promised to You.
I want You to be with our family as always. Please help us in getting a good partner for our daughter. Satchidananda Satguru Sainath Maharaj Ki Jai.
Thank To Sai Baba For His Help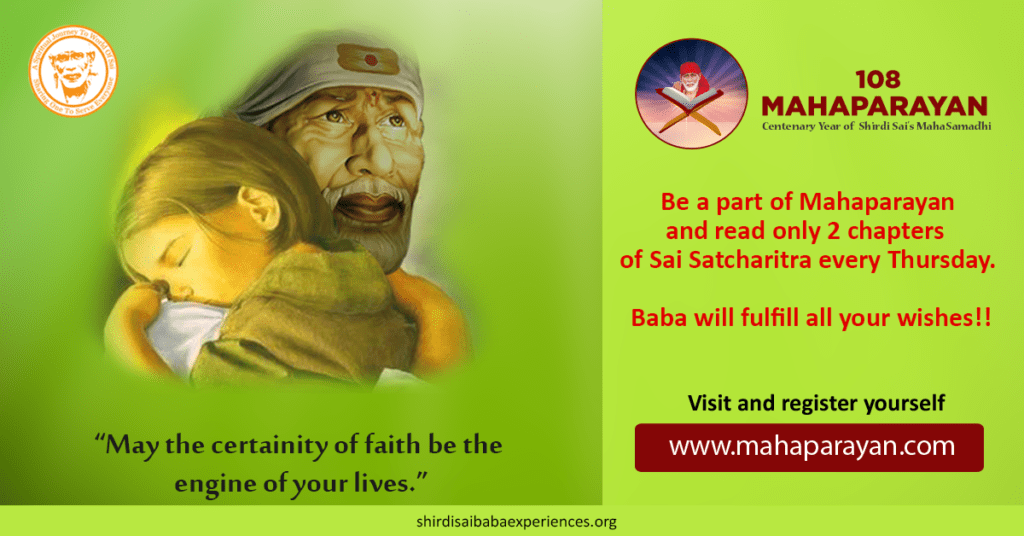 Anonymous Shirdi Sai Devotee from the USA says: Om Sai Ram to all Sai devotees. Thank you to the team for maintaining this blog.
Om Sai Ram. I was in a difficult situation the other day and I prayed to Sai Baba to help me and that I would post the experience. Yes, our Baba helped me and I was so happy. He helped me so much and I am not able to describe how happy I was.
Baba, You know I mess up a lot but thank You for helping me so much. Thank You, Sai Baba.
---
An interesting book "ShirdiChe Sai Baba" is being shared on Shirdi Sai Baba Books.com, in parts. It is a book worth reading by those who are keen in knowing veiled history of Sai Baba during His times. 
More from SaiYugNetwork.com
© Shirdi Sai Baba Devotees.com – Member of SaiYugNetwork.com