Devotee's Personal Experience With Sai Baba's Miracles
Shirdi Sai Baba Devotee Lalitendu from Canada says: Om Sai Ram Hetalji, thank you and your team for sharing Sai Baba's Leela with us. I follow your website every night before going to bed. I want to share my experience with you.
Om Sairam everyone. I am a small devotee of Sai Baba. I stay in Canada with my family. I want to thank Hetalji and her entire team for this kind of effort that gives us strength and a ray of hope in tough times. Here I want to share some of my experiences. Before that, again I want to apologize to Sai Baba for my late posting. Please forgive me. Every day I think of writing your Leela, but you know how lazy I am. For everything, I need a big push from you. Thank you Baba for pushing me hard to write something about you. Today is the day again. My first post was released in part: 3106 (Sai Leela) after a long wait. I emailed it in August 2020, but it was released on June 2, 2021. I never followed up with the team about why it was not yet on the page, but I always thought maybe I did something wrong that Baba did not want on this wall of the great website, and sometimes I thought maybe it's not your day buddy wait for Baba's timing. The day when I read my story, you have no idea how happy I was on that night. I had a wonderful sleep. Pray and have faith. The outcome and timing are Sai's decision.
Now coming to another Leela of my Baba.
This is also regarding my son. I have written in my last post about how my son came to this beautiful world. After being discharged from the hospital, we have some rituals to follow at home. We followed everything as suggested by our parents. On the 21st day of a child's birth in the family, the parents should go to the temple with the child to get the blessings of God. And we also did the same. We went to Sai Baba's temple, which was close to our home, only a 10-minute drive. When you have a baby with you, it's always hard to start on time. The same thing happened to us when we started from home. It was too late. When we reached the darbar, the door was closed, and you won't believe how upset we were at that time. Then we decided to go to Ram Mandir, and we went there, did our puja, and when I came out of the temple, there I saw something you won't believe. A big portrait of Baba. I was so happy at that time. I placed my baby under Baba's feet to get blessings, and after that, we went back home. We were very happy that time Baba showed us that His door is never closed for his devotees. But the story is not ending here.
This is the story of January 2018. After a few months, my family went to India for a vacation, and I was there all alone. Sorry, not alone, Sai Baba was there with me. Every Thursday evening, I usually go to Baba's temple, and after Shej Aarti, I come back. Everyone knows me in the temple as I'm a regular visitor. When I go alone to Sai Baba's darbar, everyone asks me where my family is. On Thursday, after Shej Aarti, I was waiting in the queue to touch Baba's feet. When I was in the queue, I saw a couple entering the temple with a newborn baby. When you come to our temple with a baby, the volunteers allow you to go directly to Baba by skipping the line. They went directly to Baba, and the priest came with a towel and asked the couple to place the baby there. They followed the priest's order and placed their baby on Sai Baba's lotus feet. He did some puja, and I could see the happiness on their faces after getting blessed by Baba. It's quite usual that when your baby gets blessings from Sai Baba, you will be the happiest person at that moment.
All these things that were happening there, I was looking from the queue and started talking with Sai Baba. I said, "When I came to Your darbar with my baby, why was Your door closed for us? You don't want us here in Your darbar. Is there anything we did wrong? My kid doesn't deserve Your blessing." With these thoughts moving toward Sai Baba, I reached near Him without realizing it, then I touched Sai Baba's feet and knelt down. When I stood up, I saw Alok uncle standing near Sai Baba, and he also saw me. He is a very kind person, and when I go to the temple, if I don't see him, I feel like today's darshan is incomplete. He is a very loving person. When he sees me, he comes to me and gives me a hug and blessings. So at that time, when he saw me, he came close to me and said, "Where is my Chotu?" He called my son Chotu. I said, "He is back home in India." Then he opened his wallet and gave me a Sai Baba pendant. Sai Baba's portraits are there on both sides. And what he said, you know. He said to put it on my Chotu's neck. When I heard this, I couldn't stop my tears. How can you hear each and every word when we are talking to you? Even if we don't say anything, how can you act upon that also? I was so happy at that moment you just can't imagine, and I came back with happy tears.
All I want to say at the end is that Sai Baba is always there with us and is listening to what we want, even though we do not say it out loud in front of Him, He listens to our hearts. May He shower His blessings on His devotees.
Om Sai Namo Namoh Shri Sai Namo Namoh Jai Jai Sai Namo Namoh Sadguru Sai Namo Namoh.
Om Sai Namo Namoh Shri Sai Namo Namoh Jai Jai Sai Namo Namoh Sadguru Sai Namo Namoh. Om Sairam!
Om Sai Ram 🙏
Sai Baba's Divine Intervention: A Devotee's Experience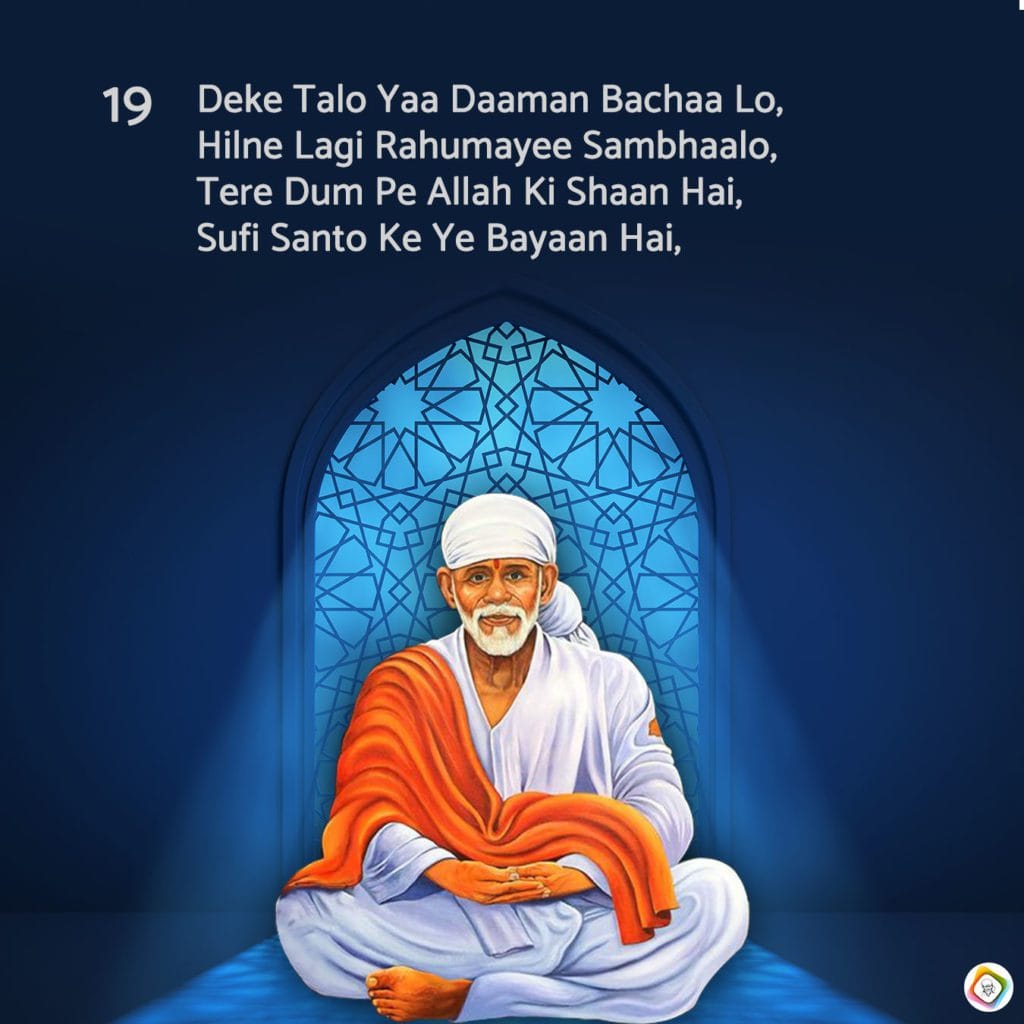 Anonymous Shirdi Sai Baba Devotee from India says: I am an anonymous devotee of Lord Sai Baba from India. Please get this post published. I am an ardent devotee of Sai Baba for the last year. For two years, I was also praying to Baba, but when I started reading experiences of devotees and doing Parayan, I moved so close to Sai Baba and started experiencing immense miracles then. Almost my day is not complete without reading experiences and miracles of Baba. Recently, for us, a writing test was made proctored, but I did not have a laptop. So I was writing on another's laptop, and on the third day, the cover of the laptop was missing. I searched everywhere but couldn't find it, so I prayed to Baba that if I get the cover by today, then I will post it on the blog. But everyone searched and could not find it. At last, I thought that I might not find the cover today, but Baba's time was so perfect. When I was going to bed, I found the cover under my bedsheet. I seriously felt relieved and happy for Baba's timely help. Thank you so much, Baba.
Also, my relative's car is giving me some trouble. Please make it alright by this week as they need it so badly. Because of the lockdown, they couldn't even travel by any other means. It is necessary for their daily work.
Whenever I lost or couldn't find something, Sai Baba was my savior. Yesterday, I couldn't find my charger, so I prayed to Baba to help me find it. And it was found in the same bag. So, I am posting this on the blog. Also, many times, Baba has helped me to answer attendance despite the poor network in my area during online classes. Thank you so much, Baba. Always love you.
I applied for an internship, but I was unsure if I could do it. After paying for it, I asked Sai Baba for guidance in the comments section. I found one name, "Saini," which I took as a sign from Baba to proceed. He is my guru, guiding and supporting me, and I am grateful for his blessings.
I recently received a back result in one of my exams, which left me feeling anxious and negative. I lost faith in Baba, but after two days, I realized my mistake and prayed sincerely. I decided to work hard for the revaluation, despite getting negative answers to my questions from Baba. Through the miracles of one of Baba's devotees, I learned that blessings are similar to our thoughts, and our thoughts determine the outcome. This realization strengthened my faith, and I applied for the revaluation. With Baba's grace, I overcame the hurdles in the process and am waiting for my results. I promise to work hard and keep my word, and I will post again if I pass the exam.
Om Sai Ram. Sri Sai Rakshak Sharanam Deva. Anantha Koti Brahmananda Nayak Rajadhiraj Yogiraj Parabrahma Shri Satchidananda Sadguru Sainath Maharaj Ki Jai. Sri Sai Arogya Kshemadaya Namah. Om Shirdi Vasaye Vidhmaye Satchidananda Dhimayi Thanno Sai Prachodayat.
A Devotee's Experience Of Sai Baba's Presence During Exam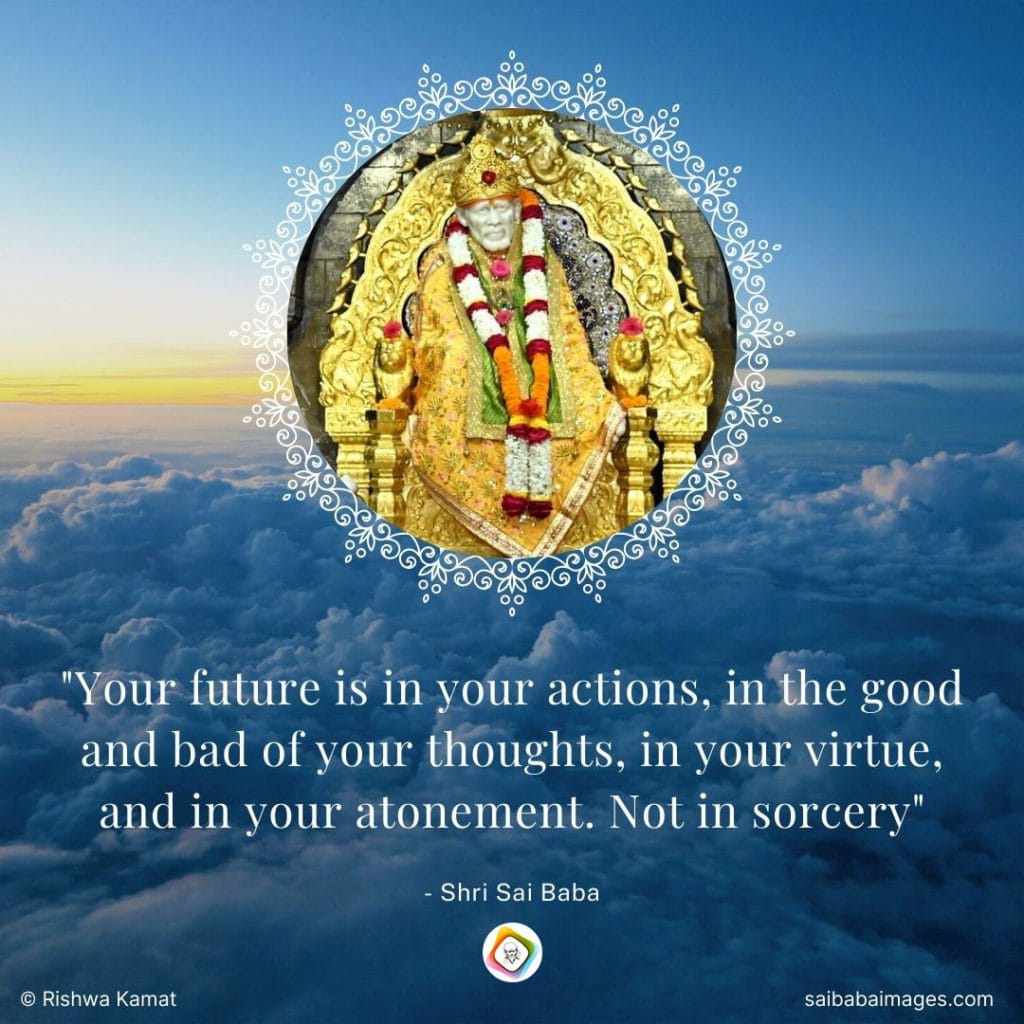 Shirdi Sai Baba Devotee Komal from India says: Om Sai Ram, My name is Komal, and I belong to Punjab. I have been reading Sai Satcharitra for the last 3-4 years, and this year, in the month of March, I felt Baba's presence.
I had to appear for an exam and had to travel for an hour and a half. It has become a habit of mine that whenever I go out for anything, I always pray to Sai Baba to come along with me, and I did the same on that day. I got Baba's darshan on my way in the form of pictures on walls and cars. So, I felt content and confident.
After an hour, while waiting in the queue to go inside the examination hall, a thought came to my mind that it would be great if I could see Baba just before entering the hall. Just after two minutes of this thought crossing my mind, I suddenly turned to the left, and a girl crossed me. To my surprise, she was wearing a white kurta on which Baba's picture was embroidered with thread on both sides, the front, and the back, and "Hum Baba Wale Hai" was written on that kurta.
At that moment, I felt that Sai was with me, and His saying proved to be true, "After my Samadhi, I cannot be there with you physically, but whenever My devotees think about Me, I will be there for them in any form." To add to it, that girl sat facing me, so that I can have Baba's darshan during my exam.
Moreover, Sai made me share this experience because some days ago, I was confused about whether I should share the experience or not. After some time, I received a message in the Mahaparayan WhatsApp group that if anyone is interested in sharing their experiences, they can.
Thank You, Deva, for everything. I love You. Keep showering Your blessings on us. 🙏
Sai Baba's Miracle: Finding A Tenant For An Old House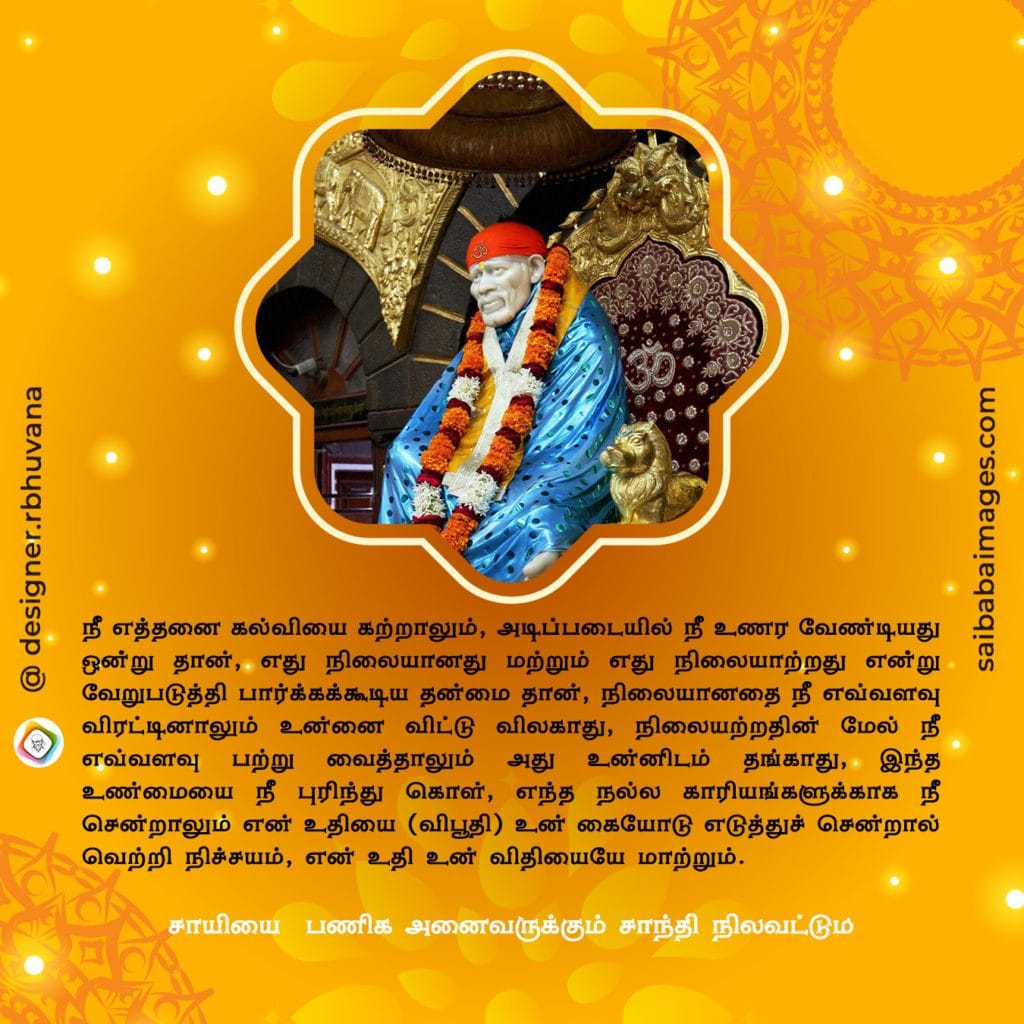 Shirdi Sai Baba Devotee Kanaka from India says: Om Sai Ram to all. My name is Kanaka Durka, and I am from Chennai, Tamil Nadu, India. I am a small devotee of Sai Baba, and I believe in Him and trust Him completely. I am nothing without Him. He is my savior and has helped me many times in times of need. He is my mother, father, brother, friend, and everything to me. I want to share an experience regarding my old house, which we vacated in February 2020 and which we needed a tenant for. Since we vacated, we had been searching for a tenant for rent, but no one came.
Many people came and saw the house, and they liked it, but since we left all our furniture there, along with the AC, sofa, table, bed, and everything, no one accepted to stay in our old house. The people who came to see our house for rent requested us to take the furniture as they had their own furniture. But my dad did not take the furniture, so people didn't accept to stay in our old house. And since we left all the furniture in our old house, we also charged a rent amount of 20000, which is a reasonable rate for that house. But many people who came to see the house didn't accept the 20000 and requested to reduce the rent amount. Like this, many months went by. My mom was so worried that even after months since we left the house, still, no one came for the rent.
My mom and I were continuously praying to Sai Baba that we should get a good person for rent in our old house. After nearly a year, a family came to our old house for rent, consisting of one mother, father, and daughter. It's purely Sai Baba's miracle and nothing else. Sai Baba finally answered our prayers. Devotees, please pray to Sai Baba wholeheartedly, and surely he will answer your prayers. He expects only faith and patience from all his devotees. Trust him completely, and he will take care of everything. Jai Sai Ram.
A Devotee's Experience Of Sai Baba's Blessing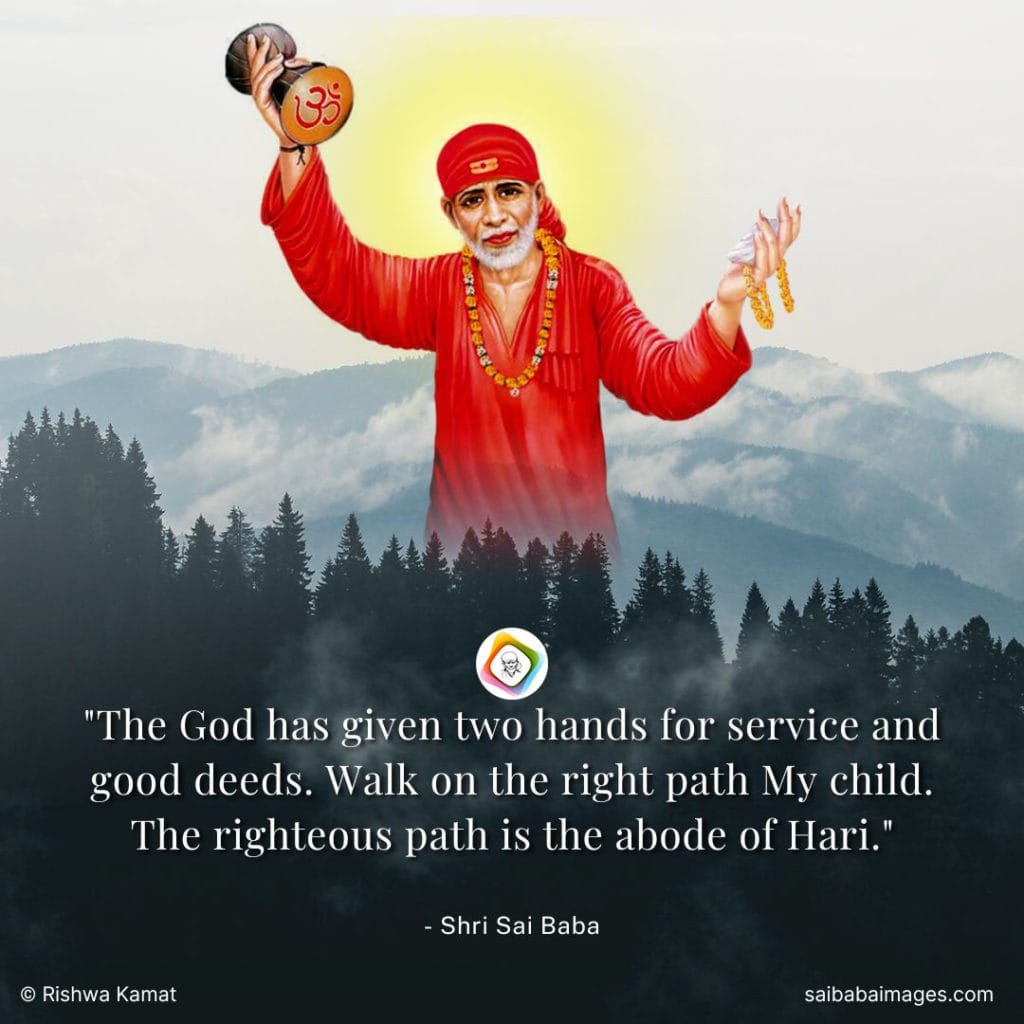 Anonymous Shirdi Sai Baba Devotee from India says: I am a devotee of Sai Baba. Please keep me anonymous. I am from Mumbai and always feel blessed to be at Sai Baba's feet.
Thank you to Hetalji and to the entire team for creating such a wonderful platform where we can express Sai Baba's blessings in our life.
My experience: because of my stomach upset, my tongue was dry, and I used to feel very uneasy. With Sai Baba's Udi, now the dryness is going slowly. Thank you, Sai Baba, for blessing this daughter.
Thank you, Sai Baba, for blessing me and my family.
Sai Baba, sorry for posting my experience late.
Sai Baba's blessings are always there for me and my family.
I hope these corrections are helpful. May Sai Baba's blessings always be with you and your loved ones.
Om Sai Ram!
A Devotee's Experience Of Sai Baba's Blessings In Obtaining A Relieving Letter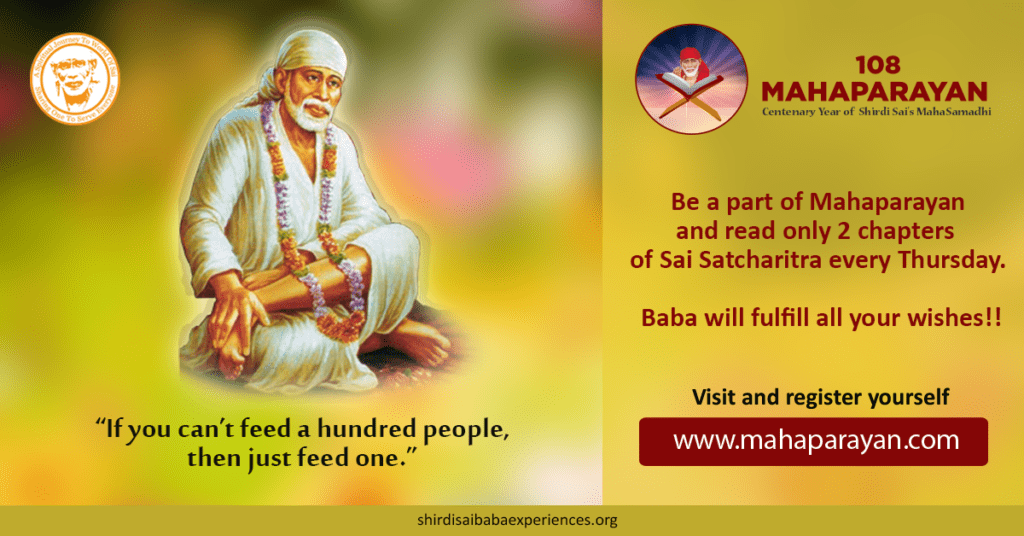 Shirdi Sai Baba Devotee Ritesh from India says: Dear Team Members, I am a devotee of Sai Baba for many years and also a daily reader of this blog. I wish to share one of my recent experiences.
I resigned from my last company a couple of months back. I was following up with the HR team to get my relieving letter for the past two months, but nothing was working out. I made a promise that if I get the relieving letter soon, I shall post the same here. And then it happened to my surprise.
Thanks a lot, Sai Baba. Please bless all your devotees.
---
More from SaiYugNetwork.com